Event Overview
Connect to your MyAIJA account to discover who from your network is attending this event.
Connect
The registration form is closed. Should you be interested in joining the seminar, please contact office@aija.org to check availability.
KENYA: a beautiful country in East Africa of over 56 million people, is not only known for the Big Five and the Great Wildebeest Migration, its world record-breaking athletes, its rich biodiversity, award-winning white sand beaches, and great safari destinations, but has also become not only a regional powerhouse in East Africa but for the wider African continent and Middle East and Africa (MEA) region as a whole.
Particularly, its capital and largest city, Nairobi, is even dubbed "Silicon Savannah" due to its strong tech ecosystem, acting as a regional hub. Both multinational companies (MNCs), and those specifically in the tech and fintech sphere, have made strong investments in the country, boosting foreign direct investment (FDI) in it too. It is in fact said that Kenya is the cradle of mobile money (mobile phone-based money payments/transactions), thanks to M-Pesa.
It may come as no surprise that AIJA's first African seminar in the last decade will take place right in the epicentre of it all, the green city in the sun, Nairobi!
From 22 to 25 March 2023, AIJA will gather local, regional and international lawyers, in-house counsels, tech professionals and investors (VCs, PE funds) who are personally or through their clients involved in the tech industry, to network, learn and discuss latest trends in law, tech, sustainability, funding and industry best practices.
Come join us in Nairobi on a magical trip through the Silicon Savannah vibrant legal and tech scene and best global practices that foster inclusive and sustainable business practices.
Supporting Partners
Charity Sponsors

Thank you for your support in allowing 30 local young lawyers to access the AIJA event, contributing to their professional and personal development'
17:00
Registration at the hotel
09:00 - 09:15
Wiebe De Vries
(AIJA past president)
Moritz Maurer
(AIJA president - video message)
Mbula E. Nzuki
(OC member)
09:15 - 09:45
Could AU's neglected Convention on Cybersecurity and Personal Data Protection be the missing piece in promoting and championing Data Equity in Africa and amongst other Regions?
The Malabo Convention envisions Africa as a single entity in terms of data and privacy protection and calls for a harmonized, independent, and robust legal framework which protects all people from processors and data controllers.
It is however perturbing to note that only sixteen states have signed, 13 ratified out of 55, covers three main areas of public interest, including electronic commerce (e-transactions), personal data protection, and cybersecurity.
Comparative analysis between the Malabo convention and the Council of Europe's Budapest Convention Cybercrime and EU's GDPR. Any chance for equality/data equity between EU and AU member states?
Moderator:
Mbula E. Nzuki

, MN LEGAL, Kenya
Speakers:
Hon. Immaculate Kassait

, The Data Protection Commissioner, Kenya
Mr. Ali Hussein, Chairperson KICTANET, Kenya
Dr. Japheth Odhiambo, Deputy Director, Communications Authority, Kenya
09:45 - 10:15
The AfCFTA is the world's largest free trade area bringing together the 55 countries of the African Union (AU) and eight (8) Regional Economic Communities (RECs). What are the prospects for such single continental market? The panel will give the audience a brief intro to AfCFTA. Highlighting advantages and disadvantages of free trade as well on a large rich continent.
Based on this background the panel will zoom in on the most relevant topics addressed by the treaty from in introduction in 2018. How has the treaty and the implementation of it impacted the day-to-day life of both individuals and businesses across Africa.
Most importantly – which lessons have been learned and what does the future hold.
Moderator:
Daniela Jara-Cruz

, Orbe Advisors, Mexico
Speakers:
Jeffah Ombati

, Three Dimension (3D) Africa Communications Ltd, Kenya
Dr Olufunso Somorin, African Development Bank, Kenya
Dr Bright Gameli, MARA, Kenya
10:15 - 11:00
We are experiencing exponential growth in the number of deals and funding in African Startups over the last years. The ratification of the African Continental Free Trade Agreement has so far been signed by 54 countries out of 55 states and once all the countries that have signed the agreement and ratified it, this is set to become the world's largest Free Trade Area in the World. The objective of this agreement is to increase the African internal trade by 20% in the medium term and is projected to double or triple the internal trade depending on the agility of the implementation. This Panel is set to discuss and explore ways through which said implementation would be smooth by sharing experiences, challenges and lessons experienced by players within the ecosystem.
At the end of this discussion, we should be able to summarize the current fragmented situation bedeviling doing business on the continent, but most importantly, we will be able to make suggestions that would best advance the AfCFTA agenda for a positively impacted and unified African Tech Startup industry. Is AfCFTA the savior we have been waiting for?
Moderator:
Derrick Gakuu, Payless Africa
Speakers:
Dr. Wilson Karera, Karera & Associates Advocates, Kenya
Ceasar Nyagah, Admaius Capital Partner, Kenya
David Frolich, EY, Denmark
11:30 - 12:45
Environmental Social & Governance (ESG) initiatives continue to gain more dominance in the due diligence, strategy and risk management of many organizations including investors in Tech. We continue to witness increased focus on impact investing as a strategic approach in funding innovative solutions to Africa's challenges.
In Africa, ESG data creates clarity to drive robust decision-making for both foreign and local investors.
During this panel discussion, we will explore the opportunities this sustainable investing approach presents for the Tech Industry, while also investigating key risks that stakeholders must innovatively address to successfully promote the sustainability agenda.
Moderator:
Mbula Nzuki

, MN LEGAL, Kenya
Speakers:
Marcus Watson

, Kawisafi Ventures, Kenya

Muthoni Wachira

, MarketForce Technologies, Kenya

Jesse Zigmund

, General Counsel, M-Kopa (Pan-African)
Farah Esmail, BSc, JD, MBA Corporate Governance Consultant, Sirdar Group Talent Acquisition Partner, Boyden EA, Kenya
14:00 - 15:00
Topics:
Role of corporate lawyers driving the transition of the companies incorporating ESG factors to business models.
ESG – The "G" is of the essence and foundation to design and a system of thinking that applies to how the economy will be shaped in the future.
Does driving the ESG agenda mean sacrificing company returns or competitive advantage?
How does ESG change due diligence?
How should corporations address societal concerns such as racial equity?
Social Impact: contribution from the private sector to reach SDG in developing countries
Human rights: The right of clean, healthy and sustainable environment – how "social" impact requires environmental considerations.


Moderator:
Paola Fudakowska, TRIAL International, Switzerland
Speakers:
Dianah Igati

, Scope Markets, Kenya

Joanna McIntyre

, Legal & Compliance, Cedar Holdings Ltd, Tanzania
Wiebe De Vries, Bloom Tax, Netherlands
15:00 - 15:30
Africa is a future tech super power with a rapidly expanding tech start up eco system. Tech Creators in Africa have generated some of the most exciting innovations in the world making Africa the leading edge of using technology. Financial technology in parts of the African continent is decades ahead of the rest of the world, from M-Pesa in Kenya to the world leading Fintech Innovation coming out of Nigeria. The tech revolution continues to provide inclusive solutions applicable to individuals, states and societies whereby the use of technology has increased productivity, created jobs, and provided novel solutions addressing inequality, food production, world-class education and healthcare. Various government institutions have also improved service delivery through the use of tech solutions.
The panel discussion brings together policy makers from different jurisdictions to share insights on global best practices. The discussions shall focus on success stories by tech start-ups in Africa exploring aspects that have sustained their growth as well as the lessons learnt, what leaders should prioritize to build a thriving tech start up ecosystem including the need for adequate policies and legislation, proper tech infrastructure, funding among other solutions.
Moderator:
Josephine Oyombe

, J. Oyombe & Company Advocates, Kenya
Speakers:
Michelle Gatamah

, Autochek Africa, (Pan-African)

David Oluranti

, VP, Head of Legal Flutterwave, Nigeria
16:00 - 17:15
Just like any business, also the tech business brings together many different stakeholders, ranging from investors over lawyers to regulators. Each with their own perspective on how business should be done. When doing business in an intercultural environment, each possibly with his or her own cultural background. Are regulations then the key by creating one framework everybody needs to live by or do regulations create underneath a bigger gap? Based on some practical experiences from the panellist, we invite the audience to close the first day of the seminar by participating in this open dialogue across cultures.
Moderator:
David Diris

, Kocks & Partners, Belgium
Speakers:
Stephan Korte

, Kanzlei Korte, Germany

Kasper Kiilsholm Ottesen

, Highbridge, Denmark

Riad Khalil Hassanain

, BRAK, Germany
Samuel Mbiriri Nderitu, FCIArb, FMIArb, Partner, Mbiriri Ngugi & Co Advocates, Kenya
09:30 - 11:00
Technology is a critical driver of prosperity in the 21st century. It plays a vital role in unlocking opportunities, economic growth and development across all industries ranging from agriculture to education. The development of inclusive policies and legislation for Tech start-ups is foundational for creating the right tech-ecosystem.
Africa has the potential to be a tech startup giant, but cumbersome regulations, limited funding and highly fragmented markets are holding startups back. Maximising the benefits of technology requires a bold national and regional strategy to build a critical mass of tech startups. There is need for continuous conversation between the private & public sector, civil society and the public to ensure that the needs and priorities of various actors in the tech echo system are incorporated in the development of inclusive policies tech policies for the growth of start-ups.
The panel discussion will address the need for enacting inclusive policies and legislation to support tech start-ups, the role actors across the public and private sector play in the development of inclusive tech policies and for the strategies to be put in place to ensure development of inclusive and adequate tech policies.
Moderator:
Josephine Oyombe

, J. Oyombe & Company Advocates, Kenya
Speaker:
Deji Sarumi

, Tech Hive, Nigeria

Mercy Mutindi

, General Counsel, Wasoko
Evalyn Gachoki, WGLaw Experts, Kenya
11:30 - 13:00
This session relates to the topics of growth and development of African nations and sustainability, and will consider the debate around African nations' right to heavily lean on their natural resources as they progress on their path to development, as other nations in more developed parts of the world did and do. How do we reconcile the principle that peoples and nations have a right to permanent sovereignty over their natural wealth and resources, which right should first and foremost be exercised in the interest of their national development and of the well-being of the people of the state concerned, with the urgent need for action on climate change at a global level?
Moderator:
Narjess Naouar

, Moxico Resources plc, United Kingdom
Speakers:
Beatrice Nyabira

, DLA Piper, Kenya

Dr. Ernest Poku

, AECF, Kenya
Jade Makory, PwC, Kenya
14:00 - 15:30
Until recently, the tech industry was one big boys club, flawed with massive gender disparity right from recruitment to gender pay gaps for the select few (women) who made it past the "gate". Once in the boys' club, very few women thrive(d) and even fewer stay(ed) n to make the coveted c-suite. The story may not be completely positive now, as the fight for equal opportunity and fair treatment is still on, but it is remarkable to note we have come along way. This panel discussion seeks to elucidate the disparity experienced by women in Tech, right from the onset (school level). It will also touch on the Social aspects of ESG such as Employment, Equal Pay, among others all in a view for promoting Diversity, Inclusion, and Equity in Tech. From the brilliant women thriving in Tech, we look forward to learning from them and look forward to promoting safe spaces for Women in Tech to thrive on.
Welcome address:
Paola Fudakowska, Co-founder of the AIJA Women Network and AIJA Honorary President
Moderators:
Wangoko Njoroge

, Wangoko & Company Advocates, Kenya
Speakers:
Donna Phoebe Rege

, Safaricom PLC, Kenya
Jacklyne Iminza-Anyamba, East Africa Private Equity & Venture Capital Association (EAVCA), Kenya
Jessica Francisca Colaço, Brave & iHub, Kenya
Keziah Rutto, Interswitch East Africa, Kenya
07:00 - 14:30
Optional morning safari followed by lunch
Fees & General Info
There are currently no registration fees available.
---
General terms and conditions
By registering you have to accept the general terms and conditions and accept that your registration is considered binding immediately, but participation to the event is possible only after full payment of the registration fee.
Please note that any arrangements related to the participation of the participant in an AIJA event, including but not limited to booking or cancellation of accommodation or flights, as well as respecting the cancellation deadlines indicated in the general terms and conditions, are the sole responsibility of the participant. AIJA shall not be held liable for any expenses the participant may suffer as the result of participant's failure to comply with his/her obligations.
It is recommended for each participant to purchase a cancellation and travel insurance.
Please read the general terms and conditions applicable for AIJA events.
Prepare your stay
Accommodation
The seminar will be taking place at Trademark Hotel and we have negotiated special rates for the participants of the seminar.
Trademark King, single occupancy: 150$
The rate is the price per night and inclusive of the breakfast.
To book your accommodation, please contact the hotel directly via email and mention the code AIJA
Sponsors
Platinum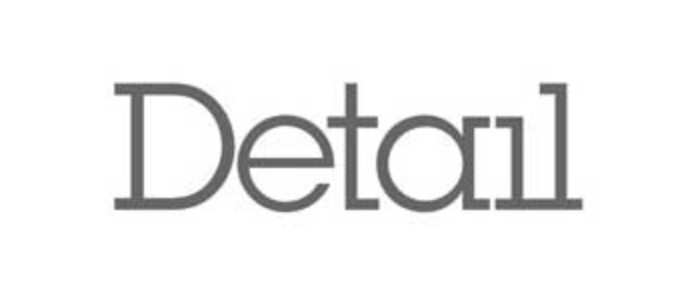 Silver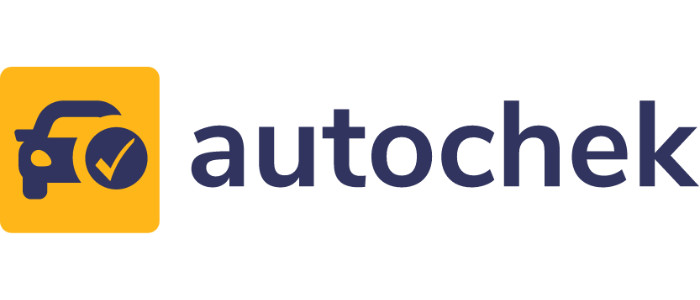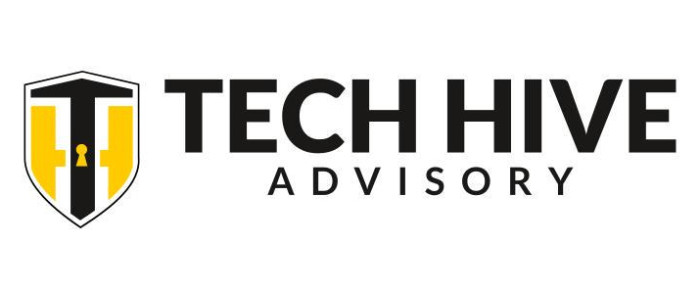 Become a sponsor
Partnership with AIJA as a sponsor provides the best networking opportunities in a relaxed business environment.
If you have any questions, contact us on 'Become a sponsor' and check for more opportunities.
Personal Protection
The personal data that you communicate to us shall be processed by the Iternational Association Of Young Lawyers (AIJA), with its registered office at Avenue de Tervueren 231, 1150 Brussels, Belgium (Tel: +32 2 347 33 34 - office@aija.com), in accordance with Act No. 78-17 of January 6, 1978 relating to data, files and freedoms and Regulation No. 2016/679 on data protection, as of its entry into force on May 25, 2018.
Your data will be managed by AIJA's General Services, Events and Accounts Section:
For the purpose of administering your registration for the event and your on-site access to the event;
In order to pay for the selected services - your bank details will be deleted after receipt of your payment;
In order to communicate information messages from AIJA.
To the extent necessary for the execution of their respective tasks, our subcontractors in charge of our seminar organisation, our IT infrastructure, our management, the production and maintenance of our website and extranet, are likely to gain access to your data from time to time. Their servers are located in the European Union.
Data relating to your participation in the event shall be stored for a period of 10 years. We are obliged to archive billing data until the end of the period required for our tax and accounting obligations, i.e. for 7 full tax years.
We shall store your contact information to keep you informed until you ask us to stop. You have the right to access your data and have it corrected if necessary.