Event Overview
Connect to your MyAIJA account to discover who from your network is attending this event.
Connect
The registration form is closed. Should you be interested in joining the seminar, please contact office@aija.org to check availability.
Leaving stormy waters to sail away for new horizons
Insolvency is often linked to a certain fatalism, especially in times of crisis.
How could we blame such an assessment considering the successive distressful events that we are facing since 2019 for various reasons (COVID-19, energy crisis, etc…)?
However, insolvency may also mean a fresh start for companies, and even new business opportunities. Distress situations may also enable companies to rethink their models, strategies, and approach to the market.
Moreover, nowadays, more jurisdictions provide with pre-insolvency tools that would allow a turnaround before it is too late. Many legislators shape their insolvency legislations in a flexible way in order to adapt the tools to each situation and favour restructuring (as opposed to bankruptcy) while maintaining a balance between various (antagonistic)interests (existing creditors, new lenders, old shareholders, new shareholders, etc.).

The challenges go beyond the restructuring in itself. Once the crisis peak is overcome, what would be the most effective strategies to attract investors and to deal with creditors while a company undergoes a long-term reorganisation? Do we see newcomers in the restructuring landscape?
We are very pleased to invite you to join this seminar where we will seek to shed a new light on insolvency and highlight the business opportunities behind pre-insolvency, insolvency and beyond. The programme will also provide sound input and guidance from lenders/investors' perspective, which will enlighten our legal horizons as legal practitioners.
The event is organised in cooperation with the Young Member Group of INSOL Europe and AIJA. The last seminar that the two parties organised together was in-person event on Mallorca in June 2019, which was a huge success.

The seminar will take place in Seville, Spain, a beautiful city where modernity and Andalusian traditions merge to form a unique atmosphere. Seville is the perfect place to continue to strengthen our ties and to enjoy a memorable social moment that we prefer to be kept secret at this stage! We count on you!
INSOL Europe Representatives
Paul Newson
Chief Executive Officer
Email

Hannah Denney
Chief Operating Officer
Email
The event is organised in cooperation with the Young Member Group of INSOL Europe and AIJA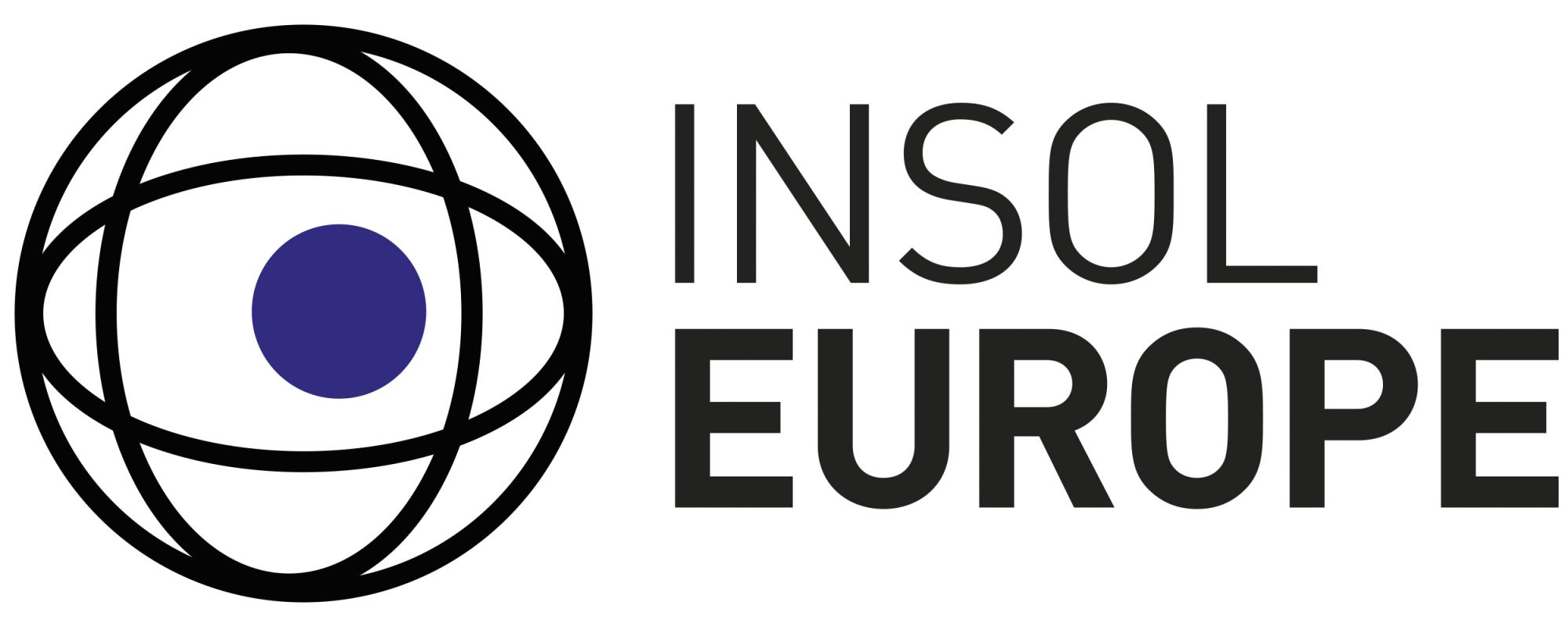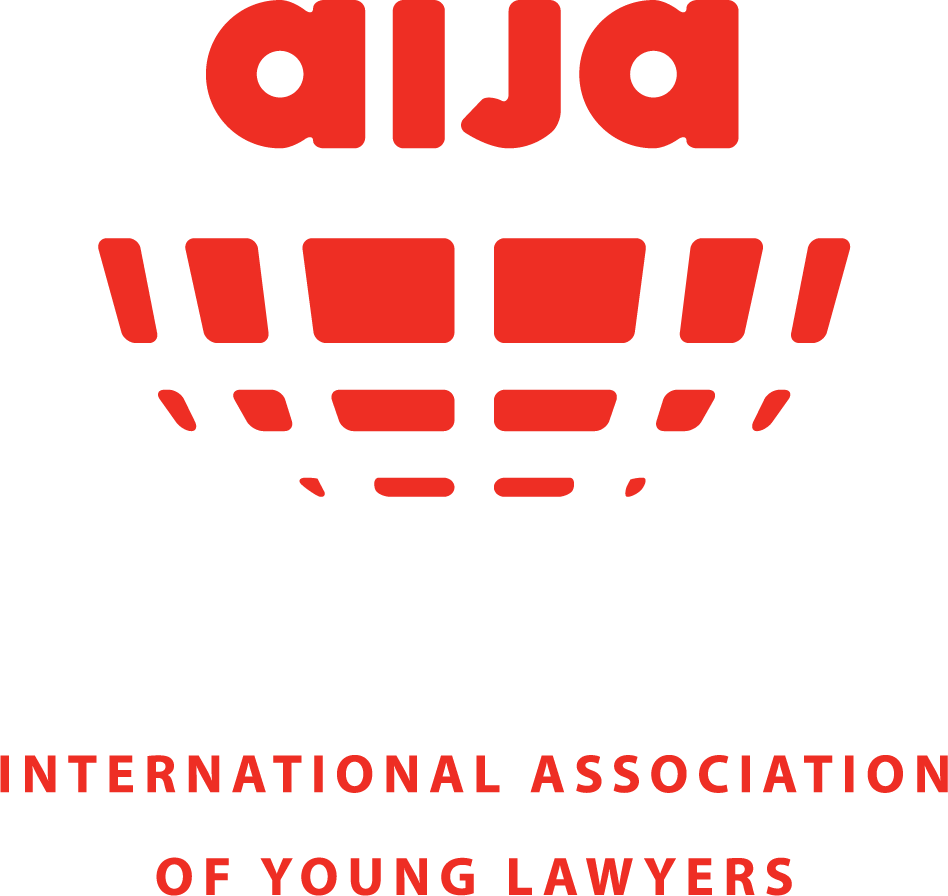 AIJA Commissions involved
---
Sponsors
17:00

Address: Calle Dr. Pedro de Castro, 1, 41004 Sevilla
18:00 - 20:00

Address: Calle Dr. Pedro de Castro, 1, 41004 Sevilla

20:00

Address: Calle Dr. Pedro de Castro, 1, 41004 Sevilla
08:00

Address: Calle Dr. Pedro de Castro, 1, 41004 Sevilla
09:00 - 09:30
Welcome Speech and opening Speech
10:00 - 11:00
Moderator
Elena Lopez, Ius + Aequitas Abogadoss, Spain
Speakers:
Philippe Sylvestre, Brucher Thieltgen & Partners, Luxembourg
Geraldo Fonseca, Fonseca Vannucci Abreu Advogados, Brazil
Stefan Ramel, Guildhall Chambers, United Kingdom
11:30 - 13:00
Tools and strategy to foresee a distress situation before it escalates to insolvency
Moderator:
Marine Simonnot, UGGC AVOCATS, France
Speakers:
Alexander Georgiev, Dimitrov, Petrov & Co., Bulgaria
Christine Beneke, Qivive Rechtsanwalts mbH, Germany-France
Daniel Radwanski, Schoenherr Halwa, Poland
Fanny Laune, Simont Braun, Belgium
14:00 - 15:00
This is a legal role play in which participants, divided into groups, take on different roles in a business/legal case involving companies from different jurisdictions, restructuring procedures and the involvement of states in supporting distressed companies.
Moderator:
Armando Perna, Pozzi & Partners, Italy
15:30 - 16:15
Moderator:
Stéphanie Oneyser, Walder Wyss Ltd., Switzerland
Speakers:
Mateusz Kalinski and

Karol Tatara

, Kancelaria Tatara i Wspólnicy sp.k., Poland
Bart Heynickx, Altius Law Firm, Belgium
Luke Harrison, Keidan Harrison LLP, United Kingdom
16:15 - 17:00
Moderator:
Robert Peldán, Borenius Attorneys Ltd, Finland
Speaker:
Mylène Boché-Robinet, BOCHE DOBELLE AVOCATS, France
Andreas Dimmling, GSK Stockmann, Germany
20:00

Address: Calle Betis, 69, 41010 Sevilla

09:00

Address: Calle Dr. Pedro de Castro, 1, 41004 Sevilla
10:00 - 10:45
Balance between the confidentiality, good faith in doing business and listed companies.
Moderator:
Georg Wabl

, Binder GRÖSSWANG, Austria
Speakers:
Georges-Louis Harang, Addleshaw Goddard Europe LLP, France
Giuseppe Salsarulo, Donativi e Associati, Italy
Elias Lambrianos, Managing Editor- EMEA LCM (Debtwire ABS, Debtwire Europe, Debtwire CEEMEA), United Kingdom
11:15 - 12:00
Moderator:
Paulo Nasser, M Nasser Dispute Resolution, Brazil
Speakers:
Aleks Valkov, Stewarts Law LLP, United Kingdom
Kerstin Arnesson, Walder Wyss Ltd., Switzerland
Simona Cecyte, Law firm Ellex Valiūnas ir partneriai, Lithuania
12:00 - 12:45
Moderator:
Elaina Bailes, Stewarts Law LLP, United Kingdom
Speakers:
Florian Schiller, PLUTA Rechtsanwalts GmbH, Germany
Klaudia Fratczak-Kospin, Wiercinski Kwiecinski Baehr, Poland
16:00

Address: Patio de Banderas, 41004 Sevilla

20:00

Address: Paseo de las Delicias, 41012 Sevilla

Fees & General Info
There are currently no registration fees available.
---
General terms and conditions
By registering you have to accept the general terms and conditions and accept that your registration is considered binding immediately, but participation to the event is possible only after full payment of the registration fee.
Please note that any arrangements related to the participation of the participant in an AIJA event, including but not limited to booking or cancellation of accommodation or flights, as well as respecting the cancellation deadlines indicated in the general terms and conditions, are the sole responsibility of the participant. AIJA shall not be held liable for any expenses the participant may suffer as the result of participant's failure to comply with his/her obligations.
It is recommended for each participant to purchase a cancellation and travel insurance.
Please read the general terms and conditions applicable for AIJA events.
Prepare your stay
Hotel: HOTEL MELIA SEVILLA
Website: http://www.melia.com/
Link: AIJA/INSOL Europe Young Members Group (YMG) Joint Conference (melia.com)
Double room for single use: 150 €
Double: 165 €

The rates indicated are per room per night and include breakfast.
10% taxes included.
Cancellation Policy:
Until 14 days before arrival without cancellation costs
Between 13 and 7 days before arrival, the cost of a one-night stay will be billed to the credit card for cancellation costs
Less than 6 days before arrival, the total cost of the entire stay will be billed to the credit card for cancellation costs
---
Alternative Hotels
AIJA has partnered with HotelMap, an online accommodation platform that offers a variety of budget-friendly options. By clicking on the button below, you will be able to choose from a wide range of alternative hotels near the event venue. With just a few clicks, you can easily book your accommodation directly on the platform.
Sponsors
Become a sponsor
Partnership with AIJA as a sponsor provides the best networking opportunities in a relaxed business environment.
If you have any questions, contact us on 'Become a sponsor' and check for more opportunities.
Personal Protection
The personal data that you communicate to us shall be processed by the Iternational Association Of Young Lawyers (AIJA), with its registered office at Avenue de Tervueren 231, 1150 Brussels, Belgium (Tel: +32 2 347 33 34 - office@aija.com), in accordance with Act No. 78-17 of January 6, 1978 relating to data, files and freedoms and Regulation No. 2016/679 on data protection, as of its entry into force on May 25, 2018.
Your data will be managed by AIJA's General Services, Events and Accounts Section:
For the purpose of administering your registration for the event and your on-site access to the event;
In order to pay for the selected services - your bank details will be deleted after receipt of your payment;
In order to communicate information messages from AIJA.
To the extent necessary for the execution of their respective tasks, our subcontractors in charge of our seminar organisation, our IT infrastructure, our management, the production and maintenance of our website and extranet, are likely to gain access to your data from time to time. Their servers are located in the European Union.
Data relating to your participation in the event shall be stored for a period of 10 years. We are obliged to archive billing data until the end of the period required for our tax and accounting obligations, i.e. for 7 full tax years.
We shall store your contact information to keep you informed until you ask us to stop. You have the right to access your data and have it corrected if necessary.