Event Overview
The Environmental and Energy Commission together with the Sustainability Officers of AIJA are happy to invite you on a videoconference with Alec Van Vaerenbergh, DLA Piper (Belgium), who's been active participating on behalf of Georgia in the negotiations during the COP conferences. Alec will give the AIJA lawyers an insight of the way these negotiations work in practice and will also give his view on what happened during COP 27.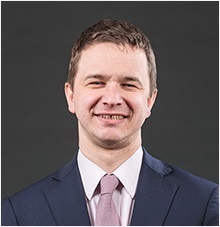 Alec Van Vaerenbergh advises on energy, environment and administrative/regulatory law.
He advises a wide range of energy and industrial companies, governments and international organisations on energy and climate change regulations. His experience covers, among others, the EU's internal market in electricity and gas, government support regimes for renewables and security of supply, smart grids and carbon trading. Alec has ample experience in drafting, negotiating and litigating energy contracts, in particular with regard to innovative renewable energy projects (off-shore and on-shore). Alec is also regularly consulted by multinational clients on issues of EU environmental law relevant to their operations (e.g. environmental impact assessments, habitat protection, waste and packaging laws).
Alec also focuses on the law of public procurement and government concessions, including in the niche area of procurement by international organisations. He regularly represents clients in the structuring of public-private partnership projects. Alec also boasts extensive litigation experience in this field, including before the EU courts.
Alec is very knowledgeable about international economic law, the law of foreign investment and a wide range of international and European regulatory fields, and is sought after by colleagues and clients for expert practical advice on these matters. He is familiar with doing legal work across different jurisdictions.
Alec provides services to DLA Piper UK LLP through a civil company under the form of a personal liability.
How to join?
If you would like to join this event, please fill out the form.
AIJA Commissions involved
Environmental and Energy Law
Fees & General Info
There are currently no registration fees available.
---
General terms and conditions
By registering you have to accept the general terms and conditions and accept that your registration is considered binding immediately, but participation to the event is possible only after full payment of the registration fee.
Please note that any arrangements related to the participation of the participant in an AIJA event, including but not limited to booking or cancellation of accommodation or flights, as well as respecting the cancellation deadlines indicated in the general terms and conditions, are the sole responsibility of the participant. AIJA shall not be held liable for any expenses the participant may suffer as the result of participant's failure to comply with his/her obligations.
It is recommended for each participant to purchase a cancellation and travel insurance.
Please read the general terms and conditions applicable for AIJA events.
Personal Protection
The personal data that you communicate to us shall be processed by the Iternational Association Of Young Lawyers (AIJA), with its registered office at Avenue de Tervueren 231, 1150 Brussels, Belgium (Tel: +32 2 347 33 34 - office@aija.com), in accordance with Act No. 78-17 of January 6, 1978 relating to data, files and freedoms and Regulation No. 2016/679 on data protection, as of its entry into force on May 25, 2018.
Your data will be managed by AIJA's General Services, Events and Accounts Section:
For the purpose of administering your registration for the event and your on-site access to the event;
In order to pay for the selected services - your bank details will be deleted after receipt of your payment;
In order to communicate information messages from AIJA.
To the extent necessary for the execution of their respective tasks, our subcontractors in charge of our seminar organisation, our IT infrastructure, our management, the production and maintenance of our website and extranet, are likely to gain access to your data from time to time. Their servers are located in the European Union.
Data relating to your participation in the event shall be stored for a period of 10 years. We are obliged to archive billing data until the end of the period required for our tax and accounting obligations, i.e. for 7 full tax years.
We shall store your contact information to keep you informed until you ask us to stop. You have the right to access your data and have it corrected if necessary.