Event Overview
The AIJA Women Network is delighted to announce its inaugural retreat in the scenic mountain landscape of Grimentz, Switzerland - just 2 hours from Geneva airport.
This interactive networking event will take place on Friday 28 April to Monday 1 May 2023. With the smaller scale of the venue and the focus of this retreat being specifically on the experiences of women in the legal profession, 25 places are open to women lawyers on a first come, first-served basis. Other Network events will continue to be open to a wider group of participants. We look forward to seeing many of you there!
Please contact Paola Fudakowska and Kato Aerts with any questions and to book your place. Check more information in the 'Prepare your stay' section.
PROGRAMME
The programme for the weekend will start with dinner together on Friday at a local restaurant.
There will be a relaxed start on Saturday morning with breakfast at your accommodation.
The group will gather together at the largest chalet for a 2 hour interactive workshop/discussion hosted by Kato Aerts, Co-chair of the Academic Programme Committee, and Paola Fudakowska, Co-chair of the AIJA Women Network and AIJA Honorary President. Reading materials will be shared in advance.
After a light communal lunch at the chalet, there is a free afternoon in smaller groups to enjoy an easy mountain hike, cycling, tennis, or to relax at one of the hotel spas (subject to availability).
A communal dinner at the largest chalet will be prepared by a local chef on Saturday evening.
On Sunday morning, there will be a yoga class for those who wish to participate, followed by a 1 hour group discussion to share reflections on Saturday's workshop.
The rest of the day is free for participants to spend as they wish, with a farewell dinner at a local restaurant.
Departure is envisaged on Monday morning.
This event is organised by the: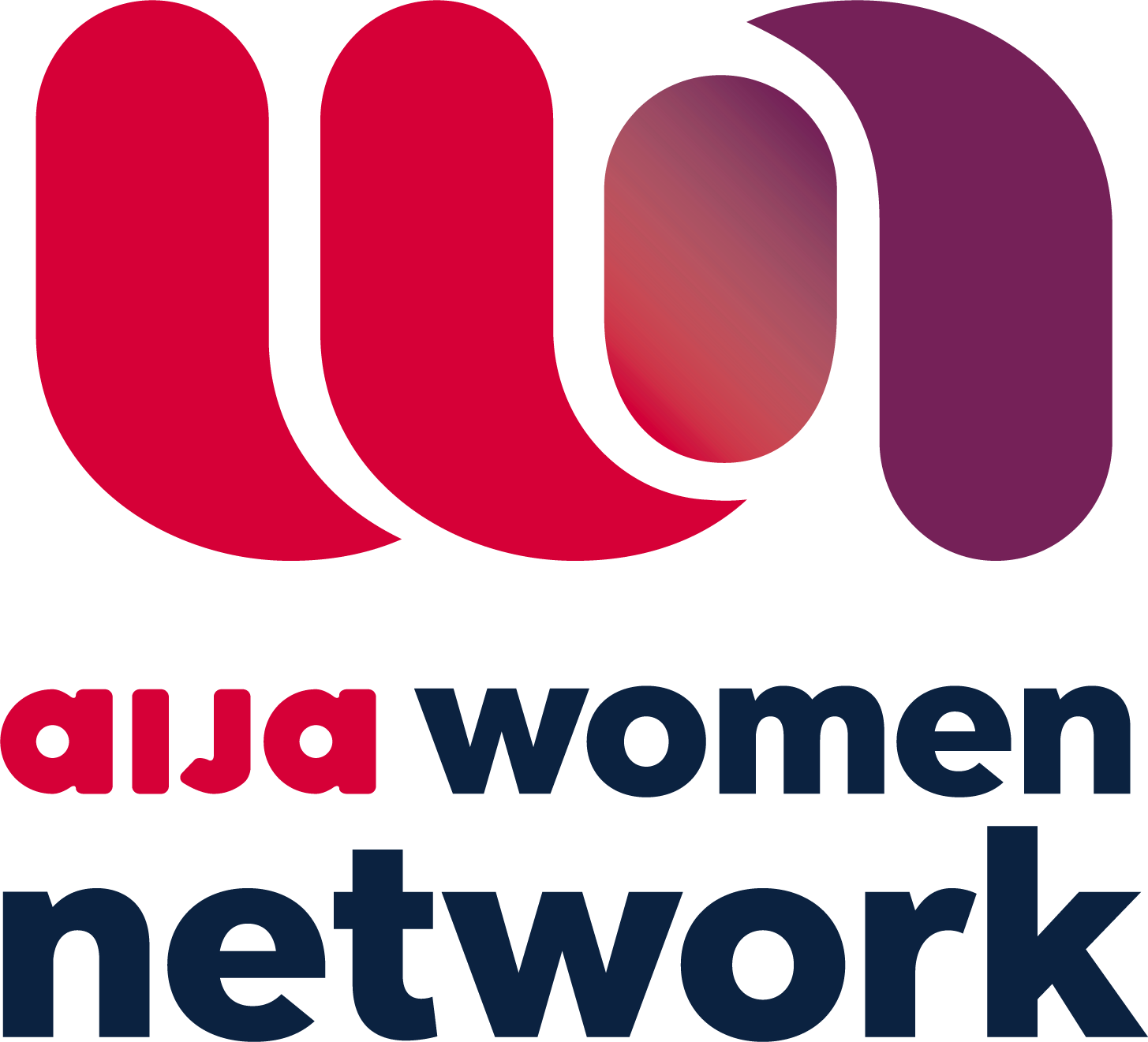 Fees & General Info
There are currently no registration fees available.
---
General terms and conditions
By registering you have to accept the general terms and conditions and accept that your registration is considered binding immediately, but participation to the event is possible only after full payment of the registration fee.
Please note that any arrangements related to the participation of the participant in an AIJA event, including but not limited to booking or cancellation of accommodation or flights, as well as respecting the cancellation deadlines indicated in the general terms and conditions, are the sole responsibility of the participant. AIJA shall not be held liable for any expenses the participant may suffer as the result of participant's failure to comply with his/her obligations.
It is recommended for each participant to purchase a cancellation and travel insurance.
Please read the general terms and conditions applicable for AIJA events.
Prepare your stay
Please contact Paola Fudakowska and Kato Aerts with any questions and to book your place.
You will then receive a payment invitation:
240 EUR for a twin bedroom, OR
300 EUR for a single occupancy room (limited availability).
Your place is confirmed on receipt of the payment, which includes:
Accommodation for 3 nights
Workshop materials.
Lunch and breakfast costs will be split among participants onsite. Dinner is payable separately on each evening.
Any additional activities, including yoga on Sunday morning, are payable on the spot.
Personal Protection
The personal data that you communicate to us shall be processed by the Iternational Association Of Young Lawyers (AIJA), with its registered office at Avenue de Tervueren 231, 1150 Brussels, Belgium (Tel: +32 2 347 33 34 - office@aija.com), in accordance with Act No. 78-17 of January 6, 1978 relating to data, files and freedoms and Regulation No. 2016/679 on data protection, as of its entry into force on May 25, 2018.
Your data will be managed by AIJA's General Services, Events and Accounts Section:
For the purpose of administering your registration for the event and your on-site access to the event;
In order to pay for the selected services - your bank details will be deleted after receipt of your payment;
In order to communicate information messages from AIJA.
To the extent necessary for the execution of their respective tasks, our subcontractors in charge of our seminar organisation, our IT infrastructure, our management, the production and maintenance of our website and extranet, are likely to gain access to your data from time to time. Their servers are located in the European Union.
Data relating to your participation in the event shall be stored for a period of 10 years. We are obliged to archive billing data until the end of the period required for our tax and accounting obligations, i.e. for 7 full tax years.
We shall store your contact information to keep you informed until you ask us to stop. You have the right to access your data and have it corrected if necessary.