Event Overview
AIJA is joining the American Bar Association International Law Section (ABA-ILS) as Global Partner for the ABA International Law Annual Conference on 1-5 May 2023 in New York. The Conference will take place at the Sheraton Times Square Hotel and AIJA will organise three main events:
The joint programme on 'Managing the cross-border M&A process-client and lawyer's persperctive' will take place on

Thursday 4 May, 16:30 - 18:00.

The panel is organised with ABA-ILS and ABA-YLD
AIJA Afterhours at the 'Magic Hour Rooftop Bar & Lounge' on

Thursday 4 May, 23:00 - 01:00.

It will cost 95$, including entrance & drinks.
AIJA Luncheon at the Law Offices of Wachtell, Lipton, Rosen & Katz on

Friday 5 May 12:30 - 14:00.

It is kindly offered by Wachtell, Lipton, Rosen & Katz
AIJA is also joining the organisation of other two academic panels on Monday and Thursday. Please see more in the programme section.
Check the flyer of our events here.
If you are interested in joining it, please register here. To join the ABA-ILS Annual Conference, please check here.
The Afterhours will be kindly sponsored by:

The events are co-organised with: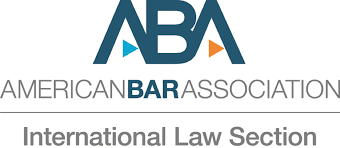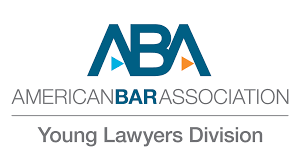 14:30 - 15:00

(Arbitration & Litigation Track)

With the tighter restrictions brought by the COVID-19 pandemic, the international arbitration community turned to remote hearings and proceedings for a more cost-effective, flexible, and continuous dispute resolution. Additionally, taking advantage of drafting arbitration clauses in contracts and enforcing them properly after a dispute has arisen can save time, money, and headache.

Learning Objectives:
• Reflect on changes in International Arbitration since the COVID-19 pandemic and discuss what costeffective changes should stay
• Breakdown importance of drafting arbitration clauses ahead of disputes with a look to the "new normal"
of virtual settings and a keen awareness of cost-saving measures
• Analyze tips and tricks within International Arbitration that could translate to time and cost-saving
measures in your practice.


Moderator:
- Josephine M. Bahn, Associate, Cozen O'Connor, Washington, DC

Speakers:
- Jeffrey Cullen, Member, Cozen O'Connor, Philadelphia, PA
- Sol Czerwonko, Associate, Debevoise & Plimpton, New York, NY
- Apoorva Patel, Vice President, Burford, Washington, DC
- Alexandre Vagenheim, VP Global Legal Data, Jus Mundi, Paris, France
14:30 - 16:00
(LegalTech, Practice Management and Legal Education Track)

This panel will explore some of the differences and similarities between traditional and non-traditional lawyering. The experience of each of the panelists will help to shed light on their early paths and why what works in one field may be less applicable in others. In the course of this dialogue, it may also be raised how it is possible to transition between the fields of lawyering.

Speaker:
- Maritza T. Adonis, Lawyer and Lobbyist, Washington, DC

Speakers:
- Itzik Amiel, Lawyer and Professional Development Coach, Nieuw-Vennep, Netherlands
- Sylvia Quaye, Lawyer and Solo Practitioner, Prospect, KY
16:30 - 18:00
(Corporate, M&A, Capital Markets and Finance Track)

Acquisition of international businesses always triggers cross border transactions requiring the manager of the project not just to deliver skilled legal advice but also to have efficient project management skills.

During this panel we will discuss to what extent cross-border transactional lawyers need to have great management skills too or whether those transactions should rather be managed by non-lawyer project managers?

Is there a preferred approach to align the closing of a business deal across multiple countries with the coordination of legal issues arising in different jurisdictions, to make all pieces of the puzzle fit?

What can transactional lawyers improve to answer better to their client's needs in this process of months, sometimes even years?

Moderator:

- Anna Wyrzykowska, AIJA Immediate Past President & WKB Lawyers, Poland

Speakers:

- Jose Felix Zaldivar, Uría Menéndez, USA
- Yan Pecoraro, Portolano Cavallo, USA
- Adam Weryha, Bennett Jones LLP, Canada
23:00 - 01:00
Join AIJA and ABA International Law Section members after the Closing Reception Dinner at the upscale nightclub 'Magic Hour Rooftop Bar & Lounge' for additional networking and cocktails "Afterhours". Costs: 95$
The Afterhours will be kindly sponsored by:

12:30 - 14:00

Luncheon during the Section's 2023 Leadership Retreat at the Law Offices of Watchell, Lipton, Rosen & Katz.
Fees & General Info
There are currently no registration fees available.
---
General terms and conditions
By registering you have to accept the general terms and conditions and accept that your registration is considered binding immediately, but participation to the event is possible only after full payment of the registration fee.
Please note that any arrangements related to the participation of the participant in an AIJA event, including but not limited to booking or cancellation of accommodation or flights, as well as respecting the cancellation deadlines indicated in the general terms and conditions, are the sole responsibility of the participant. AIJA shall not be held liable for any expenses the participant may suffer as the result of participant's failure to comply with his/her obligations.
It is recommended for each participant to purchase a cancellation and travel insurance.
Please read the general terms and conditions applicable for AIJA events.
Personal Protection
The personal data that you communicate to us shall be processed by the Iternational Association Of Young Lawyers (AIJA), with its registered office at Avenue de Tervueren 231, 1150 Brussels, Belgium (Tel: +32 2 347 33 34 - office@aija.com), in accordance with Act No. 78-17 of January 6, 1978 relating to data, files and freedoms and Regulation No. 2016/679 on data protection, as of its entry into force on May 25, 2018.
Your data will be managed by AIJA's General Services, Events and Accounts Section:
For the purpose of administering your registration for the event and your on-site access to the event;
In order to pay for the selected services - your bank details will be deleted after receipt of your payment;
In order to communicate information messages from AIJA.
To the extent necessary for the execution of their respective tasks, our subcontractors in charge of our seminar organisation, our IT infrastructure, our management, the production and maintenance of our website and extranet, are likely to gain access to your data from time to time. Their servers are located in the European Union.
Data relating to your participation in the event shall be stored for a period of 10 years. We are obliged to archive billing data until the end of the period required for our tax and accounting obligations, i.e. for 7 full tax years.
We shall store your contact information to keep you informed until you ask us to stop. You have the right to access your data and have it corrected if necessary.