Navigating Through Troubled Waters; Tendances actuelles en droit international maritime et en insolvabilité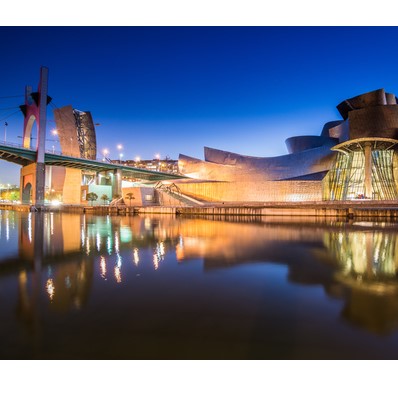 Bilbao
28 - 30 September 2017
---
Plus d'informations disponible prochainement
---
AIJA Commissions

Environmental and Energy Law
Insolvency
Transport Law

---

Programme complet Navigating Through Troubled Waters; Current Trends in International Maritime and Energy Insolvencies

Thursday 28 September 2017

Registration

at Bilbao Port Authority Palace

Welcome cocktail

at Bilbao Port Authority

Optional dinner

at Pintxos

Not included in the registration fees, tickets can be purchased on registration form

Friday 29 September 2017

Registration

at Deusto University

Introduction to the Seminar by AIJA President

Wiebe de Vries

, BloomTax B.V., The Netherlands

Seminar session 1: Financing Arrangements Pre-Bankruptcy

Moderator:

Hector Sbert

, Perez (Spain)

Speakers:

Yiannis Timagenis

, Timagenis Law (Greece)

Christian Reinert

, Ince & Co (Germany)

Jennifer L. Hoovers

, Van Steenderen MainportLawyers (Netherlands)

Olivia Delagrange

, Kennedys (Spain)

Coffee Break

Seminar session 2: Recent Updates in International Maritime Insolvencies (Hanjin and OW Bunker)

Moderator:

F. Javier Zabala

, Meana Green Maura & Co (Spain)

Speakers:

Panel Discussion: Maritime Credits and Liens vs International Insolvencies –Digesting the Latest Judicial Resolutions Throughout the E.U. and the U.S.

Anders Fournais

, Hafnia (Denmark)

Hendrikie Herrman

, Ahlers & Vogel (Germany)

Jeremy Herschaft

, Blank Rome (Houston, TX, USA)

Louis Verstraeten

, Astrea (Belgium)

Lunch

Seminar session 3: "Insolvent, insured and in the frame; the interplay between insolvency and insurance"

Moderator:

Tom Turner

, Hill Dickinson (United Kingdom)

Speakers:

Tom Turner

, Hill Dickinson, (United Kingdom)

Carlos Llorente

, Deusto University (Spain)

Robert Hoepel

, AKD (Netherlands)

Sebastien Lootgieter

(France)

Coffee Break

Seminar session 4: Options for Debtors to Consider

Moderator:

Maria Zabala

, Abbantia Law Firm (Spain)

Speakers:

Nick Vangeneugden

, Bettens, De Cocker, Van Hemelen (Belgium)

Thierry Auhsburger

, Bratschi (Switzerland)

Sigrid Preissl

, Bourayne & Preissl (France)

Dinner

at Sociedad Bilbaina

Saturday 30 September 2017

Seminar session 5: Tools for Creditors to Protect their Interests

Moderator:

Eva Maria Braje

, Endemann – Schmidt (Germany)

Speakers:

Camilla Sogaard

, Bech-Brunn (Denmark)

Christian Hernandez

, ISOLAS (Gibraltar)

Lisanne van Baren

, Van Traa (Netherlands)

Jorge Velasco Fernandez

, AXPO Iberia (Spain)

Jaime Soroa

, Meana Green Maura & Co (Spain)

Coffee Break

Seminar session 6: Panel Discussion/Keynote Speaker: Forum Shopping in Insolvency Proceedings

Moderator:

Anouk Rosielle

, Dentons Boekel NV (Netherlands)

Speakers:

Mateus Andrade

, Andrade Dias (Portugal)

Krijn Hoogenboezem

, Dentons Boekel NV (Netherlands)

Arthur Steinmann

, Fleet Hamburg (Germany)

Lunch

Optional afternoon social program

- Guided visit to the

Guggenheim Museum

Included in the registration fees.

Optional dinner & boat tour

Not included in the registration fees, tickets can be purchased on registration form
---
Informations pratiques
Accommodation:
Not included in the registration fee and is at the participant's expense.
We have secured a limited number of rooms at the:

Hotel Meliá Bilbao
Lehendakari Leizaola 29, Bilbao, Spain
Phone +34 94 428 0000
www.MeliaBilbao.com

EUR 145.00 single per room per night
EUR 160.00 double per room per night
Including breakfast and VAT. City tax excluded
In order to book your hotel room, please send an email to the reservation department reservas.melia.bilbao@melia.com with attention to Ainara Gutiérrez and MariCarmen Madueño – Reservations Department (Tel. +34 94 428 00 80).
ILUNION Bilbao (Secondary Hotel)
Rodriguez Arias, 66, 48013, Bilbao, Spain
Phone +34 66 303 0857
www.IlunionBilbao.com
EUR 140.00 single per room per night
EUR 153.00 double per room per night
Including breakfast and VAT. City tax excluded
In order to book your hotel room, please use the following reservation link, with code AIJA17
Comité organisateur
Marisa GRECH
ISOLAS (GIBRALTAR)
Jeremy HERSCHAFT
Blank Rome LLP (UNITED STATES)
Anouk ROSIELLE
Dentons Europe LLP (NETHERLANDS)
Hector SBERT PEREZ
ECIJA ASOCIADOS ABOGADOS BARCELONA SL (SPAIN)
Javier F. ZABALA
MEANA GREEN, MAURA & Co (SPAIN)
Maria ZABALA
ABBANTIA LAW FIRM (SPAIN)