Chartering the twenties: A public and private perspective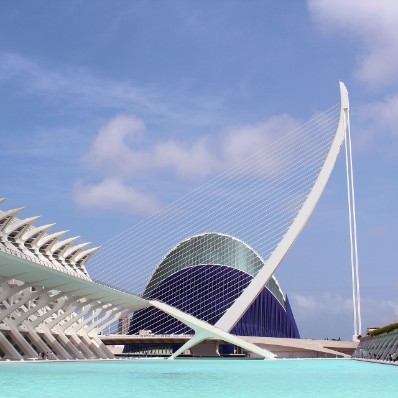 Valencia
29 September
17:00 CEST

- 01 October 2022

13:00 CEST

Ajouter au calendrier Outlook / iCal Ajouter au calendrier Google REGISTER NOW
---
AIJA and IBA welcome you all to Valencia!
Just before the commencement of the autumn season, we could not think of a better location to debate about some hot topics affecting both the private and public fronts of the shipping and air transportation community.
"Chartering the twenties" will give all attendants a magnificent opportunity to explore and analyse the latest trends and issues affecting charter party contracts, both from a private and a public perspective. Topics such as bankruptcies, IMO 2020 and its implementation by the different countries, flag aspects and the effects of virulent diseases will be the food for discussions among a well balanced group of practitioners and people from the industry.
Valencia, the birthplace of paella, is the third largest city in Spain, located on the eastern coast of the country, on the shores of the Mediterranean, and boasting 100km of coastline, breathtaking beaches and 2,600 hours of sun per year. Its strategic geographical position attracts a lot of commercial activity, with the Valencian port being the largest in Spain and the fifth busiest in Europe. In addition to being a prestigious commercial center, Valencia`s culture and heritage combined with decades of striking development, have transformed the city into a hybrid form of the old and the new, the past and the future. Modernity meets tradition in the streets of Valencia.
The architecture alone is worth the visit. Taking a stroll through the old town, El Carmen, you can appreciate the Gothic, Baroque and Roman influence defining the character of the city. This powerful sense of heritage is complemented by a masterful movement of forward-thinking architecture and cultural projects, which is showcased by the City of Arts and Sciences (Ciudad de las Artes y las Ciencias). It is a scientific and cultural center stretching over 2 km of buildings and open spaces that feature astounding architecture by Valencian architect Santiago Calatrava. Valencia is very proud of this world famous project, one of the 12 Treasures of Spain, a unique experience and the must-see attraction of this vibrant, lively city.
An AIJA seminar in cooperation with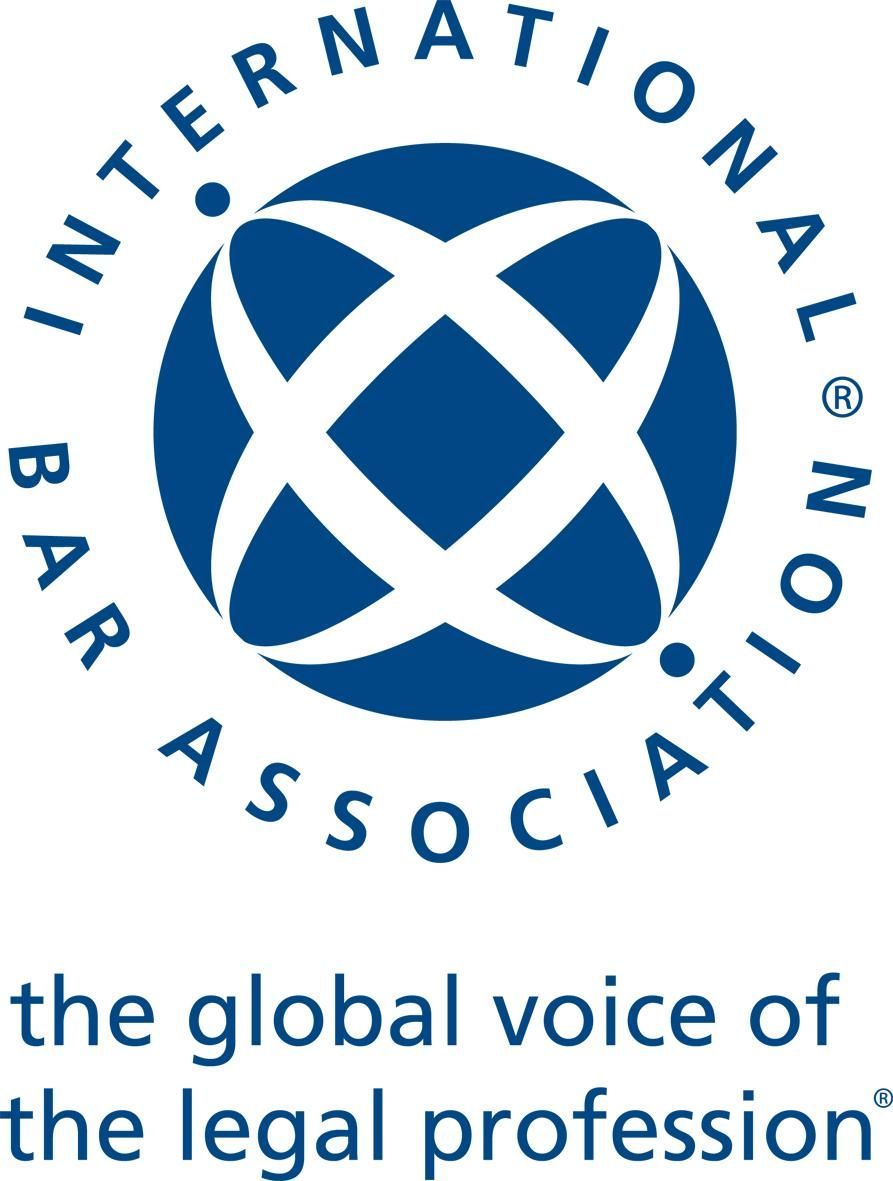 ---
AIJA Commissions

---

Event fees
+ VAT if applicable
<= 2022-09-08
> 2022-09-08

---

AIJA Member < 35
475,00 €
575,00 €
AIJA Member >= 35
525,00 €
625,00 €
Non AIJA Member < 35
585,00 €
685,00 €
Non AIJA Member >= 35
655,00 €
755,00 €
IBA Member < 35
475,00 €
575,00 €
IBA Member >= 35
525,00 €
625,00 €
Speaker
475,00 €
575,00 €
Local lawyers
475,00 €
575,00 €
In-House Counsel
150,00 €
250,00 €

---
REGISTER NOW
---
Programme complet
Thursday 29 September 2022
Registrations at Veles e Vents
Welcome Reception at Veles e Vents
Dinner at Palau Alameda


Address:
Carrer de Muñoz Seca, 2, 46010 Valencia, Spain
Friday 30 September 2022
Registrations at Veles e Vents
Welcome address by the AIJA President and the OC
Keynote Speech

Keynote Speaker:
Ann French
Revising the charter parties


Moderators:
Marco Remiorz

, ARNECKE SIBETH DABELSTEIN, Germany

Davide Canepa

, STUDIO LEGALE MORDIGLIA, Italy
Speakers
Lucas Leite Marques

, KINCAID | MENDES VIANNA ADVOGADOS, Brazil

Christian Hochstrasser

, THOMANNFISCHER, Switzerland

Marcel Verhagen

, DOCK LEGAL EXPERTS, The Netherlands

Camilla Søgaard

Hudson

, BECH BRUUN, Denmark

Tunji Adeyemi

, BANWO & IGHODALO, Nigeria
Coffee break
Digitalisation in the logistic chain - (legal) challenges for shipping, forwarding and trucking companies in the 2020s

Moderators:
Hendrikje Herrmann

, ESPRIT EUROPE GmbH, Germany

Corina Song

, ALLEN & GLEDHILL LLP, Singapore
Speakers:
Jeremy Herschaft

, BLANK ROME LLP, USA

Rogier Baart

, CALAND ADVOCATEN, The Netherlands

Martti Peetsalu

, TSG BALTIC, Estonia

Felix Goebel

, ARNECKE SIBETH DABELSTEIN, Germany
Lunch
Sanctions and their impact on various modes of transport
Moderators:
Johannes Grove

Nielsen

, BECH-BRUUN, Denmark

Ansam Okbani

, RICHEMONT DELVISO, France
Speakers:
Philip Vagin

, ZEILER FLOYD ZADKOVICH, United Kingdom

Eline Mooring

, BENNINK AMAR, The Netherlands

Lilly Kathrin Relling

, KVALE ADVOKATFIRMA, Norway

Eduardo Prim

, MFB SOLICITORS, United Kingdom

Jan Rossi

, GANADO ADVOCATES, Malta
Coffee break
Force majeure: current issues
Moderators:
Giovanna Montanaro

, WARTMANN MERKER AG, Switzerland

Javier Zabala

, MEANA GREEN MAURA, Spain
Speakers:
Diego San Simón

, SAN SIMÓN & DUCH, Spain

Christian Bjørtuft Ellingsen

, SIMONSEN VOGT WIIG, Norway

Maria Belen Espiñeira

, IT&L LEGAL CONSULTANTS, Argentina

Jan Hermeling

, TIGGES RECHTSANWÄLTE PARTNERSCHAFT mbB, Germany

Harmen Hoek

, HOEK TEN KATEN, The Netherlands
Dinner at Restaurante Submarino

Address:
Carrer d'Eduardo Primo Yúfera, 1b, 46013 Valencia, Spain
Saturday 01 October 2022
Registrations at Veles e Vents
Climate change, environmental regulations and its impact on commodity trade
Moderators:
Cherry Almeida

, CALAND ADVOCATEN, The Netherlands

Marco Lenti

, STUDIO LEGALE MORDIGLIA, Italy
Speakers
Jennifer Hoovers

, VAN STEENDEREN MAINPORT LAWYERS, The Netherlands

Karina Ekdahl

, HAFNIA LAW FIRM LLP, Denmark

Henrik Hagberg

, ADVOKATFIRMAET THOMMESSEN AS, Norway

Carlos Salinas

, MA ABOGADOS, Spain

Hannah Dakers

, CLYDE & CO., Germany
Coffee break
Chartering the twenties "an insurance perspective"
Moderators:
Mateus Andrade Dias,

ANDRADE DIAS ADVOGADOS, Portugal

Lauren Wilgus,

BLANK ROME LLP, USA
Speakers:
Jaime Soroa

, MEANA GREEN MAURA, Spain

Ulla von Weissenberg

, PROCOPÉ & HORNBORG, Finland

Savas Inandioglu

, TILEGAL LAW FIRM, Turkey
Lunch
Sunset Boat Ride and Dinner at Restaurante el Redoli


Address:
Carrer de l'Arquebisbe Aliaga, s/n, 46012 El Palmar, Valencia, Spain (transportation by bus)
---
Informations pratiques
Seminar Venue
The seminar will be taking place at Veles e Vents
Veles e Vents is a symbolic place for events, architecture by David Chipperfield and located in the Marina of Valencia.
Contact details:
Address: Edificio Veles e Vents La Marina de, 46024 Valencia, Spain
Phone: +34 690 70 52 16
Email: comercial@veleseventsvalencia.es
Accommodation
Ilunion Hotels Aqua
We have negotiated special rates for the participants of the seminar with Ilunion Hotels Aqua.
| | | |
| --- | --- | --- |
| Room Type | Single Occupancy | Double Occupancy |
| Standard | 121€ | 132€ |
Above rates are:
Per room, per night basis, inclusive the VAT (10%)
Inclusive of breakfast
To book your accommodation, please use the following link and give the word AIJA as reference.
Please note that rooms will be allocated on a first come first served basis according to availability.
hotel Valencia Oceanic
We have negociated a discount at hotel Valencia Oceanic.
To book your accommodation, please use the following link
General terms and conditions
By registering you have to accept the general terms and conditions and accept that your registration is considered binding immediately, but participation to the event is possible only after full payment of the registration fee.
Please note that any arrangements related to the participation of the participant in an AIJA event, including but not limited to booking or cancellation of accommodation or flights, as well as respecting the cancellation deadlines indicated in the general terms and conditions, are the sole responsibility of the participant. AIJA shall not be held liable for any expenses the participant may suffer as the result of participant's failure to comply with his/her obligations.
It is recommended for each participant to purchase a cancellation and travel insurance.
Please read the general terms and conditions applicable for AIJA events.
Comité organisateur
Cherry ALMEIDA
Caland Advocaten (NETHERLANDS)
Davide CANEPA
STUDIO LEGALE MORDIGLIA (ITALY)
Johannes GROVE NIELSEN (IBA)
Bech-Bruun Lawfirm (DENMARK)
Hendrikje HERRMANN
Esprit Europe GmbH (GERMANY)
Giovanna MONTANARO (IBA)
Warkmnn Merker (SWITZERLAND)
Ansam OKBANI
RICHEMONT DELVISO (FRANCE)
Marco REMIORZ (IBA)
Arnecke Sibeth Dabelstein (GERMANY)
Javier F. ZABALA
MEANA GREEN, MAURA & Co (SPAIN)