AIJA News
Nasrin Sotoudeh and all Iranian lawyers arbitrarily detained should be immediately and unconditionally released
04 July 2019
On the occasion of the L5 Meeting, convened in Barcelona, Spain, on June 3, 2019, the undersigned organisations express their deepest concerns about the sentencing and continuing arbitrary detention of several Iranian lawyers, including prominent Iranian and award-winning human rights lawyer Nasrin Sotoudeh.
Attacks on lawyers have intensified in Iran in recent years. Lawyers are facing judicial harassment as a consequence of their legitimate professional activity.
The most emblematic case is that of Nasrin Sotoudeh who was recently sentenced to a shocking conviction of 38 years in prison and 148 lashes for national-security related offences [stemming from seven charges, including "assembly and collusion against national security"; "spreading propaganda against the State"; and "appearing at the judiciary without the Islamic hijab."].
Ms Sotoudeh is known worldwide for her unwavering commitment to the defence of human rights, her opposition to the death penalty, and her courageous advocacy for the independence of the legal profession and the judiciary system. As a result of her tireless work as a human rights lawyer, Ms Sotoudeh and her family have been repeatedly targeted by Iranian authorities, and
subject to harassment, intimidation, imprisonment, as well as a ban on practising law, her profession. Prior to her last arrest in June 2018, she devoted herself to the defence of young Iranian women who have been arrested and prosecuted for peacefully protesting against the compulsory veiling in Iran.
Other human rights Iranian lawyers are being targeted. Earlier this month, Amirsalar Davoudi, a well-known lawyer representing human rights activists and other individuals detained for their social and political activities, was sentenced to 30 years in prison and 111 lashes for "collaborating with an enemy of the state through interviews," "propaganda against the state," "insulting officials", and "forming a group to overthrow the state." Lawyer Mohammad Najafi, was recently sentenced to a total of 17 years in prison and 74 lashes in three separate cases for the charges of "disturbing the state" and "publishing falsehoods." Other lawyers have been arrested or have faced prosecution such as Arash Keykhosravi, Ghassem Sholeh-Sa'di, Farokh Forouzan, Mostafa Daneshjoo, Mostafa Tork Hamadani, Payam Derafshan and Zeynab Taheri. Furthermore, even though his case is less recent, lawyer Abdolfattah Soltani should not be forgotten. He was conditionally released on November 21, 2018 after serving more than seven years in prison in Tehran. Abdolfattah Soltani is one of the co-founders of the Centre for Human Rights Defenders and has devoted most of his career to defending political prisoners.
The undersigned organisations strongly condemn the detention of Nasrin Sotoudeh and other Iranian lawyers, as well as the charges brought against them, as the charges appear to be solely related to their legitimate work as lawyers, and aimed at curtailing their peaceful human rights activities.
We respectfully urge the relevant Iranian authorities to immediately take any and all appropriate steps to annul the convictions and sentences against arbitrarily detained lawyers, including Nasrin Sotoudeh; to ensure their immediate and unconditional release; and to put an end to all forms of harassment, including at the judicial level, against lawyers in Iran.
The statement is available for download in English, French and Spanish.
---
Lawyers positive towards the future, but are set to do more
06 December 2018
Lawyers seem to be positive towards the future, but cite resistance to innovation, rise of alternative providers of legal services and commoditisation as the biggest challenges to the future of their profession.
From September to October 2018, AIJA in collaboration with the Council of Bars and Law Societies in Europe surveyed lawyers between 25 and 45 years old across 48 countries. The purpose of the survey was to measure the evolution of lawyers' perceptions towards the challenges affecting the future of the profession since a similar survey was undertaken in 2016.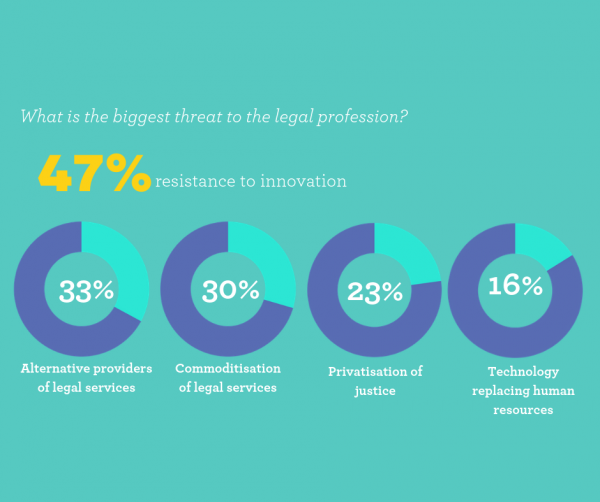 These are the top biggest threats to the future of the legal profession, as nominated by the respondents of the survey.
1. Resistance to innovation
Close to 47% of lawyers have rated resistance to innovation the first biggest threat to the profession. The outlook for the future is nevertheless positive, as this marks a decrease of nearly 24% from two years ago.
2. The rise of alternative providers of legal services
86% of lawyers believe that law firms are likely to employ non-lawyers (e.g. project managers, legal technicians) to provide services to their clients in the future. This marks an increase of 10% from 2016.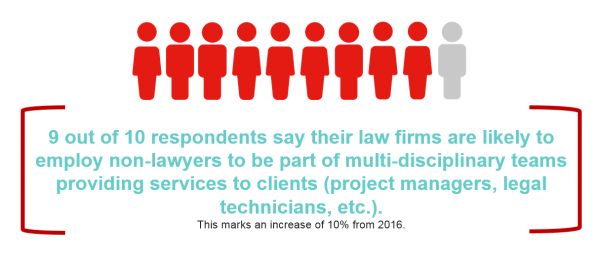 Pressure to increase cost-effective competency and processes as well as leverage new technologies could be some of the drivers towards outsourcing many legal services to alternative providers. The complexity of services and tasks performed by lawyers will only continue to rise. Consequently, alternative providers of legal services will continue to rise as well, as more areas of specialisation may come forth.
3. Commoditisation of legal services
The commoditisation of legal services is rated the third biggest threat (30%). Not surprisingly, this is already challenging the law firms' traditional business models. Law firms will need to keep on adapting their business to the commoditisation.
The latest survey findings also reveal that compared to 2016, lawyers seem to be doing more bespoke work (increase of 8%) and less routine tasks (decrease of 18.54%).

4. Privatisation of justice
The privatisation of justice is rated the fourth biggest challenge (23%). Lawyers foresee a growing trend on the "privatisation" of justice through alternative dispute resolution mechanisms ("ADR") like conciliation, mediation, and counselling. While ADR in some cases may help to provide a quicker access to justice to parties who otherwise may face overworked traditional courts, lawyers seem concerned about the guarantees, lack of transparency and overall quality provided by ADR.
5. Use of new technologies.
Compared to 2016 (28% vs 16% in 2018), lawyers seem to be less fearful of technology replacing them in the future (decrease of 43%). While this marks a more positive attitude towards technology, lawyers are yet lagging in the adoption of new technologies in their law firms.
Tech adoption in law firms (2018 results):

To overcome the challenges to the future of the legal profession, law firms are taking some measures. 42% of respondents are confident that their law firms are taking the necessary steps to introduce new tools or ways of working: from developing marketing or AI tools, using cloud and online databases, automatisation, to legal project management, developing internal knowledge and establishing multi-disciplinary partnerships.

Prepare for the future.
Business acumen (customer-centric approach), solid digital proficiency, good management skills and openness towards innovation are mentioned as essential skills for the legal profession. With the rise of new technologies, being simply a knowledgeable lawyer is no longer enough. However, only 3% agree that the training of lawyers is sufficiently adapting to the changing landscape of the legal market. More legal training seems required to adapt accordingly and ensure that lawyers remain indispensable in the era of AI technology.
Skills for lawyers in the future (2018 results):

'Human beings have a natural tendency to resist change. Lawyers are no different. The decision to evolve and adapt to an increasingly changing legal landscape is simply good business and lawyers should seek to ensure a sustainable business model for their law firms in the long term', says Xavier Costa, AIJA President.
'The rapid changes in technology represent an opportunity for lawyers and their business. We should embrace these advances and make good use of new technologies to provide better services to the society and our clients. Quicker, more transparent and efficient legal services will result in increased trust from clients and, thus, in more business for lawyers.
'Lawyers must work closely with the industries leading the digital revolution to ensure that the legal principles that had guaranteed decades of stability, peace and economic growth remain adequately implemented in a digital world', he concludes.
The findings of the survey were presented by AIJA at the Council of Bars and Law Societies in Europe (CCBE) conference 'Artificial Intelligence and Human Justice' held on 30 November, in Lille; as well as at the LEGAL ®EVOLUTION Expo & Congress held on 4 December in Frankfurt.
To view the full results, please download this summary.
---
General terms and conditions: when are they effective in contracts concluded by email?
23 May 2018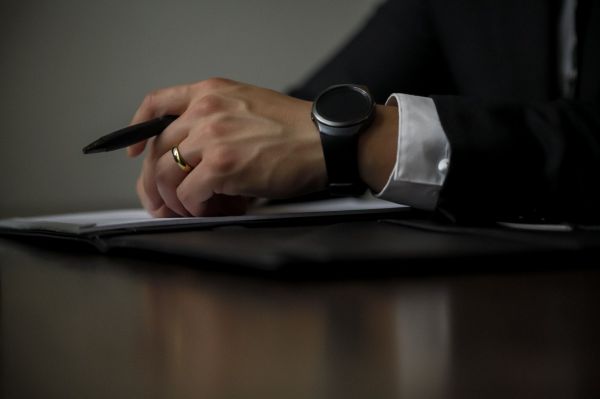 by Alessandro Paci, LS LexJus Sinacta, Bologna, Italy
Under Italian law, general conditions prepared by one of the parties are effective as to the other, if at the time of formation of the contract the latter knew of them or should have known of them by using ordinary diligence. Businesses usually conclude agreements by exchange of emails and in the purchase order or the order confirmation each party refers to its general conditions of sale or purchase. Under Italian law when are such standard conditions effectively known by the other party?
Recently, the Italian Supreme Court, in decision no. 21622 of 19 September 2017, offered an interesting point of view on this matter.
Facts
An Italian company brought an action against a German company before the Tribunal of Milan seeking damages as a result of failure to comply with an agreement concluded between the parties by email. The German defendant contended that the Tribunal lacked jurisdiction and that the Tribunal of Berlin had jurisdiction under a jurisdiction clause included in its general conditions of contract. These conditions were expressly referred to in the order issued by the Italian company and were available on a website indicated in the order. The Italian company claimed, among other things, that the jurisdiction clause was invalid since the parties did not agree on it and it did not comply with the requirements provided in the Regulation CE no. 44/2001 (now replaced by Regulation (UE) no. 1215/2012) on jurisdiction in civil matters.
Decision
The Italian Supreme Court stated that the jurisdiction clause was valid pursuant to Regulation no. 44/2001 as it constituted a communication by electronic means which provides a durable record of the jurisdiction agreement. The decision by the Italian Supreme Court confirmed what was stated by the European Court of Justice in a recent judgement (Judgment of 21 May 2015 – C-322/14). The Court stated that a jurisdiction agreement included in general terms and conditions accepted by "click-wrapping", constituted a communication by electronic means which provide a durable record of the agreement where that method makes it possible to print and save the text of those terms and conditions before the conclusion of the contract.
The Italian Supreme Court also pointed out that the general conditions, in which the jurisdiction agreement was included, were also accepted because the purchase order referred to them, and as a result became an integral part of the agreement. According to the Italian Supreme Court, knowledgeability was not precluded by the fact that the company's website indicated in the purchase order was not a hyperlink, but the buyer had to copy and paste it.
The Court ruled that the exclusive jurisdiction clause was valid and therefore the Italian Courts lacked jurisdiction.
Conclusions
The decision is relevant because it confirmed the Court of Justice case-law on the prorogation of jurisdiction. More interestingly, it poses new questions on when general conditions are deemed knowledgeable under Italian law. According to the Italian Supreme Court, this requirement is fulfilled when they are available on the seller's website, and the website is indicated in the purchase order issued by the buyer by email.
As a result, to make sure that a commercial partner may know the terms and conditions, a company should include a copy of them on the company's website so that they are easily accessible, and always refer to them in the purchase order or the order confirmation.
---
New provision for international authority
23 May 2018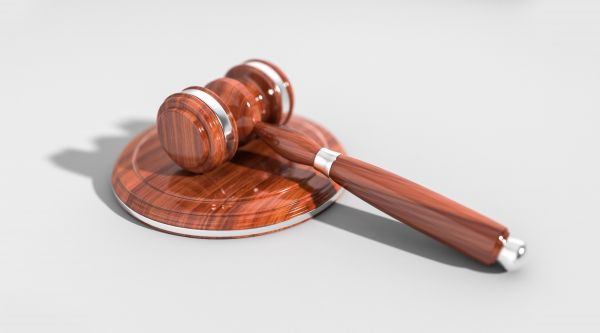 By Hendrikje Herrmann, Ahlers & Vogel, Germany
Introduction

The validity and effect of an authority are not subject to the law of the contract concluded by the authorised person but to be determined autonomously in case a dispute arises out of a transaction in which an agent was involved. This generally results in uncertainties for those who conclude contracts with an authorised person e.g. a commercial agent and respectively those who authorise an agent to conclude contracts. The autonomous determination of the authority thus constitutes a risk for the international trade. Therefore, the German legislator found it necessary to codify the existing case law and principles as established by the scholars in terms of the law applicable to international authorities.
On 17th June 2017 the "Statute for the Amendment of Provisions in the Field of International Private Law und Civil Procedure" has come into force in Germany. By way of this statute i.a. a new Art. 8 was added to the Introductory Act to the Civil Code (IACC). This Article determines for the first time which law applies to an authority when the agent acts abroad on behalf of the person granting the authorisation.
In summary, the authority is to be determined – subject to a choice of law – in accordance with the law of the state in which the agent or the principal has his regular place of residence or usually makes use of the authority. The new provision of Art. 8 IACC thus establishes clear rules for the determination of the law applicable to an international authority and enables the parties to consider the scope of the authority. Nevertheless, for parties involved in international trade it is in the interest of legal certainty still favourable if principals choose a law that shall be applicable to the authority and inform the agent as well as the third party of this choice.
The provision of Art. 8 IACC can be summarised as follows:
Choice of law
As per Art. 8 para. 1 IACC the principal's choice of law has priority provided that this choice of law was known to the agent as well as to the third party. However, the parties are free to choose a law that is applicable to the authority by way of a tripartite agreement. Such a tripartite agreement can be concluded at any time and without observing any form requirements. A general choice of law clause in a contract (f.e. the one concluded between the agent and the third party) will not automatically determine the law applicable to the authority. The law applicable to the authority is to be determined autonomously. An explicit choice of the law applicable to the international authority is thus desirable.
1. In the absence of a choice of law
In case such a choice of law is missing and the agent is acting as an entrepreneur Art. 8 para. 2 IACC provides that the law of the state in which the agent has his regular place of residence shall be applicable. For example, A is permanently located in Germany and was authorised by the Dutch company B to distribute B's products as their commercial agent. As per Art. 8 para. 2 IACC German law would be applicable to the authority.
2. Employees
If the agent is an employee of the principal, Art. 8 para. 3 IACC provides that the law of the principal's regular seat is applicable. Thus, assuming that the employee of a Dutch company purchases office supplies for and on behalf of his employer in a German store, Dutch law will be applicable to the employee's authority.
The determination of the applicable law as per Art. 8 para. 1-3 IACC always requires that the third party towards whom the authority is exercised is aware of the choice of law or the regular place of residence.
3. Art. 8 para. 4 IACC
Provided the authority was granted for a long-term period and there does not exist a choice of law and the agent neither acted as an entrepreneur nor as an employee of the principal (thus as a private person), the law of the state in which the agent usually makes use of the authority is applicable. This also requires that the third party is aware of the place of regular use of the authority.
4. Fallback
Art. 8 para. 5 IACC contains a "fall-back" regulation for cases in which the applicable law cannot be determined according to Art. 8 paras. 1-4 IACC. In this case the provisions of the state in which the agent makes use of the authorisation shall be applicable. If the third party and the agent were aware of a limitation of the authority according to which the authority was only to be used in a specific state then the law of this state is applicable. Should the place of use of the authority be unknown to the third party, the statutory provisions of the state in which the principal has his regular place of residence shall be applied.
5. Scope
However, this new provision solely determines the law applicable to the agent's authority in the relation to third parties and has no effect on the internal relationship (usually mandate) between the principal and the agent or the law applicable to the transaction concluded by the agent. The provisions stipulated in Art. 8 IACC are limited to the authority granted by legal transactions and have thus no effect on authorities granted by statute.
6. Summary
The German legislator codified in the new provision of Art. 8 IACC which law applies to an international authority. If there is no choice of law the authority is to be determined in accordance with the law of the state in which the agent or the principal has his regular place of residence/seat or usually makes use of the authority.
The new provision of Art. 8 IACC thus provides legal certainty for parties contracting with an authorised person. Nevertheless, for parties involved in international trade it is still favourable if principals choose a law that shall be applicable to the authority and inform the agent as well as the third party of this choice.
---
Redesigning distribution by terminating distributor agreements: Can dealers claim delivery anyway?
23 May 2018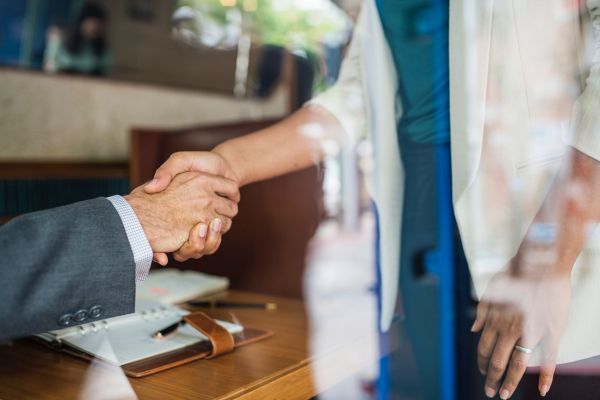 By Dr. Benedikt Rohrβen, Salary Partner, Taylor Wessing, Munich
In principle, manufacturers can freely design and develop their distribution system according to their marketing strategy and any changing needs. Likewise, they are in principle free to choose the number and name of their sales intermediaries (distributors/dealers, franchisees, agents, etc.). They are in principle also free to switch to selective distribution, with the aim of aligning the distribution of their products with certain criteria (in particular: regarding the quality of distribution), thus possibly also reducing the number of distributors. However, as an exception, distributors may force the manufacturer to supply them anyway – namely if the manufacturer has a significant market power. In such a case, an obligation to contract with a distributor, resulting in an obligation to deliver may follow from the prohibition of discrimination (laid down in sec. 19 para. 1, 2 no. 1, 20 German Act against Restraints of Competition).
This issue becomes especially practically relevant if a manufacturer redesigns its distribution network – just like a well-known German manufacturer of high quality branded cases does now. The manufacturer switched to selective distribution in 2011/2012 (for the advantages of selective distribution and possible restrictions of distribution, see the article here). To redesign its distribution network, the manufacturer terminated the former distributor agreements and offered to conclude new ones – according to which the distributors newly committed themselves to present the goods in a certain way and buy and use the manufacturer's shop-in-shop system. According to the manufacturer, the appearance of a former distributor did not correspond to the new business concept and the new marketing strategy, which is why the parties could not agree on concluding a new agreement. Thereupon, the distributor filed an action, aiming at the conclusion of a new dealer contract and thus delivery of his shops.
The District Court of Munich denied the claim (decision of 09.09.2014, ref. no. 1 HKO 7249/13), the Higher Regional Court of Munich, however, affirmed such claim (decision of 17.09.2015, ref. no. U 3886/14 Kart) – arguing that the manufacturer had a leading position in the relevant "market for high-priced and high-quality suitcases" or, conversely, that the distributor had a dependency if and because the manufacturer's suitcases could not be replaced by equivalent others. Such dependency would in particular be indicated through a high distribution rate (i.e. the manufacturer supplied a large number of comparable distributors) as well as the unique design and the associated high recognition value. Now, the Federal Court of Justice overturned the judgment and remanded for a new trial (decision of 12.12.2017, ref. no. KZR 50/15). Reason: the distributor's assortment-related dependency ("Spitzenstellungsabhängigkeit" as special case of "Sortimentsbedingte Abhängigkeit") on the the manufacturer was not sufficiently proven. Although a high distribution rate was regularly decisive, it might be less meaningful in qualitative selective distribution systems as the present one. Decisive for redesigning distribution systems:
"If a supplier chooses to switch to a qualitative selective distribution system at a certain point in time, an assortment-related dependency is regularly indicated by a high distribution rate in the period before." (Para. 19)
The manufacturer can especially bring forward two arguments against such alleged assortment-related dependency, namely that
(i) the number of distributors the manufacturer himself supplied with his products is much lower than the total number of distributors that offered his products (i.e. including those buying the products from other sources), and that
(ii) the distribution rate is to be determined on the basis of those distributors who are comparable to the distributor demanding access to the distribution system and delivery (para. 27) – as the German Federal Court previously stated in terms of designer upholstery (decision of 09.05.2000, ref. no. KZR 28/98, p. 12 et seq.).
Practical conclusions:
1. "There is nothing more constant than change": When redesigning the distribution system, carefully consider if you want / need transitional arrangements – or better leave them out. One very good reason to leave them out: they might make it more difficult to exclude unwanted distributors. Thus, in the above-mentioned case, the Higher Regional Court Munich rejected the manufacturer's objection that the distributor's business model "aimed at bargain hunters" – arguing that the manufacturer gave other distributors time of "12 months after conclusion of the agreement" to fulfil the new qualitative criteria.

2. For qualitative criteria (also: requirements / specifications) in Internet sales, please see the other articles on Legalmondo, especially on platform bans and price comparison bans.
---
And The AIJA 2018 Annual Congress Host City Is…?
30 November 2017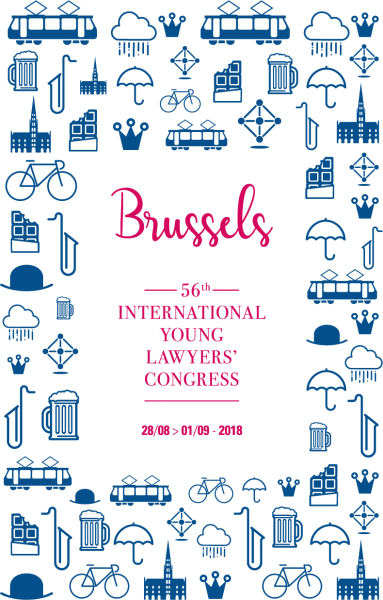 With memories of the Tokyo Annual Congress still as fresh as sushi, our thoughts now turn to the host city for the 2018 Congress. And here's a culinary clue: this time it has more of a 'Moules et Frites' flavour. That's right, it's Brussels, in Belgium.
Given its central location at the heart of both Europe and the EU seats of power, Brussels is also where AIJA is headquartered.
"The International Young Lawyers' Congress will reflect the spirit of Brussels", explains Marie Brasseur, Vice President AIJA Corporate and M&A Commission. "Brussels inhabitants are easy-going people who like to meet with friends and enjoy a good meal. Without changing the fundamentals of an AIJA Congress, our goal is to render the scientific program more attractive for all participants during the whole Congress and to have as much time as possible for participants to interact during the social events."
Attendees will experience life in the very centre of Brussels with plenty of time to interact with peers in a whole series of settings, including working sessions, the café culture, in the Grand-Place, or one of the city's many famous public parks.
While the 2018 Congress sees AIJA coming home, the focus of the programme will remain very global in outlook. In fact, the topic of 'globalisation' will run throughout the seminar programme.
Given the recent rise of populist, anti-establishment politics in various countries, the entire structure of free trade, free movement and globalisation is being called into question. Democracy, human rights and the rule of law appear to be under threat in many places around the world.
With all these topics in mind, the AIJA Annual Congress 2018 will seek to develop a scientific programme that examines these emerging trends and discusses where we are heading: is it towards greater integration, international co-operation and cross border trade, or in the opposite direction?
"These topics are of crucial importance to young, career building lawyers from around the world", says Brasseur. "We think that Brussels, as the de facto capital of the EU and a truly international city, is the perfect place to address them."
The attendees of the Brussels Congress will therefore "have a great opportunity to learn and discuss the challenges we may face in our professional lives in the coming years", says Grégoire Ryelandt, member of the AIJA Antitrust Commission. "The focus will be on cutting edge international legal developments, with great networking opportunities."
Keep up to date at http://brussels.aija.org.
---
Career Barriers for Women Highlighted in Tokyo
27 October 2017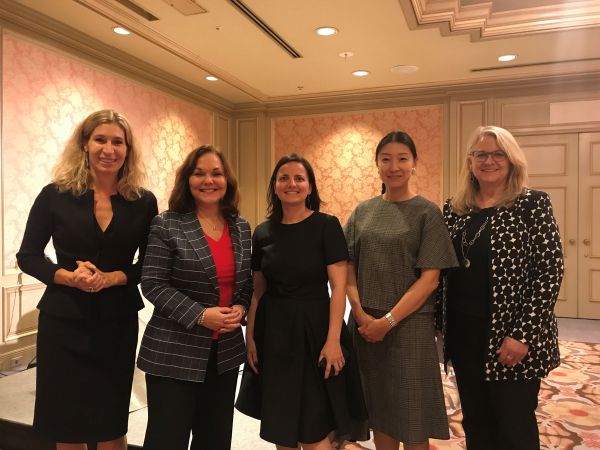 For many who attended the Tokyo conference, the prestigious Voice of the Profession session on Women in Law & Innovation was a stand-out event.
The impact of innovation on the future of the legal profession and gender equality in leadership positions is a topic of crucial importance to young lawyers who are building careers and families simultaneously. With many firms experiencing intake rates of 50% women or more, limiting their career advancement would cause a distinct competitive disadvantage.
The keynote speaker Tsukiko Tsukahara, vice-president of Catalyst Japan, a leading global non-profit organisation accelerating progress for women through workplace inclusion, covered everything from how the gender landscape differs in the US versus Japanese Law firms to how inclusion predicts rates of innovation (clue: there is a strong link). She also provided her top takeaways for audience members to advance their career, including "be an inclusive leader, challenge stereotypes in yourself and others", and "make this everyone's problem to solve." Additionally, Tsukiko pointed out that "gender diversity is not only women's issue but an issue for creating innovation." Regarding how inclusive leadership behaviours could result in innovation, she believes "inclusive leadership behaviours realize psychological safety in people's minds that enable people, team, citizenship and individual innovation. Everyone, not only the people at the very top of the organisation, can role model as an inclusive leader, yet you can start with EACH behavior to influence people and create an inclusive workplace."
In the following interactive debate that was moderated by Orsolya Görgényi, Immediate Past President of AIJA, Partner at Szecskay in Budapest, some strong views exchanged regarding gender inequality. Sara Sandford, Immediate Past Chair of International Law and Owner Garvey Schubert Barer, US, commented on her previous experiences of working in Japan: "When I first worked in Japan, I definitely experienced different treatment than men. In fact, I was told they wanted to hire me but needed to get permission from others to hire a woman, because they had recently hired two other women and maybe the partners didn't want so many women."
While being clear that women are no more or less innovative than men, "I absolutely believe that adding diversity increases the quality of what we do because more people with varied perspectives bring varied ideas", said Sara. "Also, diversity of our firm's lawyers and staff allows our firm to relate to different clients, bringing greater understanding of a clients' goals and objectives." During the debate Hilarie Bass, President of the American Bar Association, Partner of Greenberg Traurig in Miami spoke on the unconscious bias and the ABA's initiatives in gender issues.
The second keynote speaker of the night, Dana Denis-Smith, added: "in the US and the UK, countries with a longer history of women being allowed to practise law, the challenge is one of leadership... Leading by example and getting women involved with the regulators, in the international debate and generally with policy making is important in order to shape the future landscape of the profession."
Taking inspiration from the surroundings, Dana believed that maintaining equality and diversity is akin to tending a formal Japanese garden: "equality can easily fall out of shape at the drop of a stone. So we must continue to pursue equality but recognising its fragility."
---
AIJA Supports Syrian Lawyers with English Courses
27 October 2017

For the past two years, AIJA has proudly sponsored English classes for Syrian refugees from the legal profession. The classes in Turkey are organised by ILAC, an association co-founded also by AIJA, aiming to empower lawyers, judges other legal professionals who had to flee their country because of the war.
"After the circumstances that took place in Syria, many lawyers and judges left Syria because of many tough reasons", explains Mazin Al-Balkhi, ILAC Syria Team Leader. "The idea was to start an English language course that to help many Syrian lawyers and judges to cope with the difficult circumstances, find new jobs in their fields, and ultimately contribute to rebuilding the legal system in Syria."
The location of the school - Gaziantep in Turkey – was chosen because of its high concentration of lawyers and judges. The participants were nominated by ILAC according to their legal qualifications in the field and a recruitment process for teaching which saw Ammar Abu Hemeda successfully apply.
"The results are good and we have achieved positive progress", informs Abu Hemeda."The number of students is increasing and we have had strong numbers until now. The goal is to reach an intermediate level by September 2017 so that we can begin with a new more advanced level providing advanced grammar and texts to achieve the mission of the program successfully."
The participants, aged between 20 and 49, and a mix of both men and women, are all lawyers, judges and legal activists. The course is divided into two main parts: general and academic English, and legal texts.
"The course helps the participants in improving their jobs and communicating and reading legal texts in English as much as they can", says Abu Hemeda."The course also helps them in keeping them up to date with the latest news in English language. The participants are keen to learn English in order to read more about European law hoping that they can participate in hammering out new laws in the future."
Amongst the many inspirational stories, the most remarkable one is Mr. Al Hassan's story, says Al-Balkhi. "Mr. Nasser Al Hassan is a judge from Homs, Syria, and he is 49 years old. He attended the classes regularly and showed great commitment to learn the language, although he has not dealt with it for 25 years! Amazingly he coped with the difficulties and achieved great success. He got a new and appropriate job in the legal field". He made it, he says, thanks to AIJA.
---
Girona is open for registrations
19 September 2017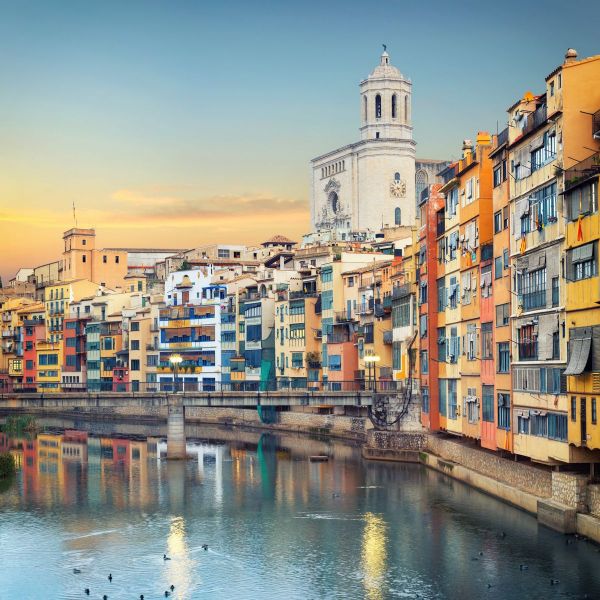 Have you heard that the Girona November Conference is now open for registrations? Make sure you register soon to take advantage of early rates!
It promises to be another AIJA great event.
---
Letter to the Polish President
20 July 2017
On behalf of AIJA – International Young Lawyers Association – I would like to express our great concern with recent legislative changes of the judicial system in Poland, passed by the Polish Parliament on July 12, 2017, i.e. the act on the National Council of the Judiciary and the act on Organization of Common Courts. This concern also extends to the legislative plans concerning composition of the Polish Supreme Court.
Independent judicial system is a foundation of rule of law. Only independent courts may provide effective protection to basic human
rights, including right to fair trial. The system, which apparently has been created by recent legislative changes, and those only contemplated, in which the legislative (parliament) and executive power (Ministry of Justice) shall have direct influence over appointment of judges, is a denial of independence. In fact, the system so created will be entirely depended from the executive power. If these laws enter into force, it means that individuals in Poland will no longer have access to independent courts within the meaning of Article 6.1 of the Convention for the Protection of Human Rights and Fundamental Freedoms, which reads:
In the determination of his civil rights and obligations or of any criminal charge against him, everyone is entitled to a fair and public
hearing within a reasonable time by an independent and impartial tribunal established by law.
AIJA, as a global organization gathering young lowers from all over the world, is committed to defend and take active part in promoting core legal principles, such as the rule of law and human rights. In this capacity, we urge the President of Republic of Poland, to use all powers vested to you by Polish Constitution, including the veto right, to provide effective protection of basic human rights in Poland and prevent entry into force of the legislative changes which will deny the protection of human rights.
David Frølich, President of AIJA
---
Artificial Intelligence: One Overarching Theme for AIJA's Tokyo Congress 2017
21 March 2017
Artificial Intelligence: One Overarching Theme for AIJA's Tokyo Congress 2017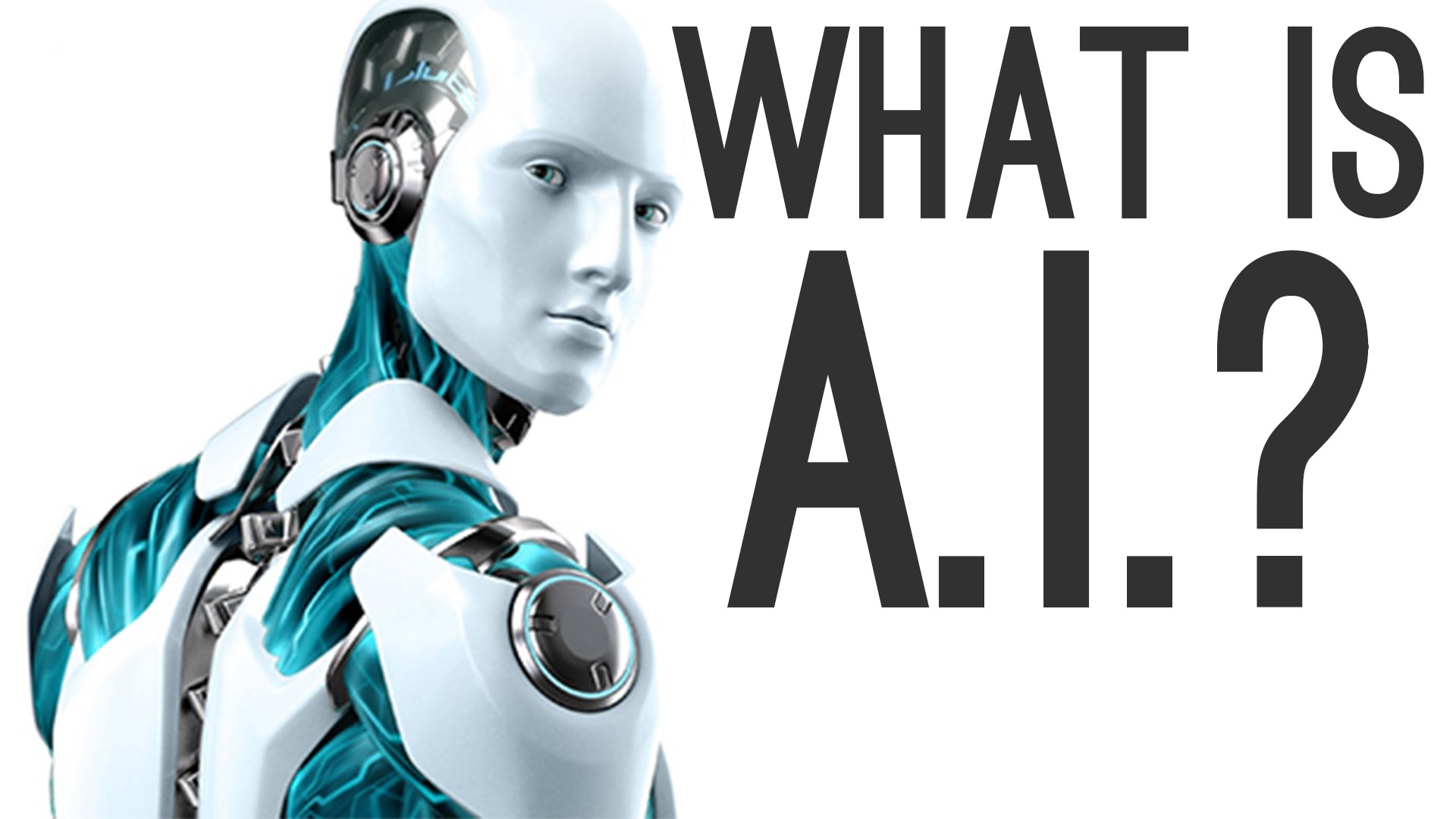 So, how will the single theme format for this year's annual Congress work exactly? How will the programme differ from previous years? Work Coordinators responsible for arranging the Tokyo Congress, Alex Fox, Stefanie Tack, and Takahiko Itoh, are happy to bring us up to speed: "Day 1 will be focused very much on creating the foundations of knowledge with regard to AI, including top industry speakers and interactive sessions. Day 2 will focus more on commercial/M&A issues and Day 3 on contentious matters. Throughout Days 2 and 3, there will also be specialised sessions on your dedicated legal disciplines and how AI can best interact. Therefore, if you want to understand how e-money works, why robots are environmentally well disposed off or how technology is going to impact at the point of death, etc., there will be something for all of you."
As this is the first AIJA Congress that will have an over-arching theme running through out all the sessions, incorporating AI into the overall program has been a challenge for the conference organisers, but one that has been embraced by all. "As with all changes, it has taken sometime to communicate the changes and implement them in a structured manner," said Stefanie Tack of the organising committee. "It is very interesting that some representatives have been demanding 'where are the rules?' While others have come up with more elaborate ideas to present as the August Congress approaches. All these ideas have been incorporated as far as is practicable."
The single theme format is not the only change to the Congress this year. The keynote external industry speakers will also be much more involved and the workshop formula is set to establish an interactive "community" to this Congress from the start.
"As we come towards Tokyo, prepare for the unexpected," advises Alex Fox. "We are here to learn techniques and concepts that will be unfamiliar to you, but ones on which you will be able to apply both within your law firm, but also with your clients as their business grows alongside and with the benefit of AI. Tokyo is the place for technology and AIJA is the place to find out more with regard to working with AI."
If you are not already part of the Tokyo Congress Whatsapp Group (mobile number +447779232234), please ask and you will be put on to the community which is already discussing AI developments and how this may be articulated at the Congress and beyond. Interesting articles are periodically posted, as are discussions and questions. Get involved, and get prepared for the most technological advanced Congress to date! Visit http://tokyo.aija.org/.
---
Surveying the Impact of AI on Today's Young Lawyers
21 March 2017
Surveying the Impact of AI on Today's Young Lawyers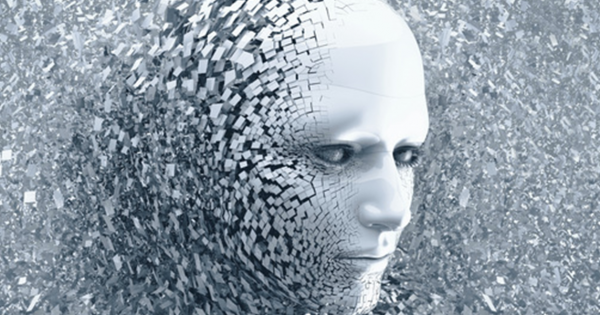 Are you afraid of robots taking your job? With the subject of Artificial Intelligence (AI) providing the central theme for this year's Annual Congress in Tokyo, AIJA thought it would conduct a survey to ask what the main AI concerns – and perceived opportunities – are amongst members.
Aurélie Conrad Hari, President of the AIJA Litigation Commission and Partner at Bär & Karrer Ltd, who led the survey together with Eleni Polycarpou, Special Counsel and Co-Head of Arbitration at Withers LLP, explained: "When AI was given as the topic for the Tokyo congress, all the commissions were very enthusiastic because AI is such a hot topic at the moment across the board in various industries. And yet, whilst being aware of the existence of AI, most lawyers probably still think they will not be so easily replaceable by robots. But the world is changing and lawyers, like everyone else, are surrounded by expanding volumes of data."
Having a single theme running through all subject areas and commissions at the AIJA Congress has never been done before. However, when the scientific programme for Tokyo was being put together, it quickly became clear that a common theme was emerging, said Hari, including: "The liability for the robots or self-driven cars, e-disclosure, AI assistance in sorting out documents or information." So we wanted to start to raise awareness of AI among the legal community and find out what was happening on the ground, and what members wanted to know more about. This was the purpose of the survey."
In-keeping with the interactive approach taken by the Congress organisers, the AIJA survey reached out to members and find out more about AI in their various jurisdictions and practice specialisms. The answers will then be used to feed into each of the practice areas at the Congress. The initial findings, informed Eleni Polycarpou, who will present the results of the survey at the Congress, show that, "some firms are much more advanced in their use of AI than anticipated, and have formed special groups which are currently piloting fascinating AI technologies such as ROSS and other AI machine learning technologies such as Neota Logic and RAVN. We look forward to hearing from the lawyers at those firms at the Tokyo Congress about the practical experience in this new world."
Be part of AIJA's upcoming Tokyo Congress 2017 and learn more about how AI is impacting the legal environment. Visit http://tokyo.aija.org/.
---
Another AIJA story, François Barre - the new National Representative of France for AIJA
24 October 2016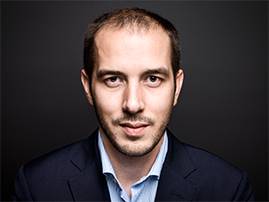 His compatriot Edith Piaf may have famously sang "Je ne regrette rien", but François Barre, the new AIJA National Representative of France, does have one regret, he says: "It's not joining AIJA earlier in my career."
"AIJA is a long-term gold mine," he enthuses. "When I attended my first conference in Barcelona, it was very impressive. Everybody seemed to know everyone, talking on a first name basis, laughing and hugging. When I asked some of them 'how long have you been here' and they answered 'I started a couple of years ago', it blew me away! I couldn't believe you could connect so quickly and easily with other lawyers. AIJA makes it easy."
Barre was appointed along with other incoming National Representatives at this year's AIJA General Assembly (all the national appointments can be found here. Having previously worked in the UK for several years, Barre has long known the value of international connections. "An international network is mandatory if you want to help a client throughout his business," he says. "Whilst checking out the international associations available in France, AIJA was always my preference as it was focused on 'young' lawyers." Now an Attorney at Azamdarley Associes in Paris, he is a regular face at AIJA events. "Behind every drink, every social event, every glittery gala, hides an inexhaustible source of knowledge, held by smart, brilliant, proactive lawyers from around the world," he says. "AIJA makes you smarter. You start thinking globally, you exchange on various topics and realise how little you know regarding your fields of intervention, you draft a map of international issues in your core specialty – whilst having fun and developing a precious international network of top quality professionals."
However, he also believes that "you can't limit AIJA to just a networking organisation. It goes much deeper. This experience is always hard to describe to newcomers, family, or even to your firm! People welcome you with open arms. You travel the world to meet young friends, sharing privileged moments."
As France's National Representative, François' role is to recruit new members, be the liaison with local and national Bars, and be an ambassador of AIJA. All of which clearly comes naturally to him. His message to potential new members is simple: "Join us. NOW! You'll travel, you'll learn, you'll have fun, you'll meet tons of interesting people, discuss mind-blowing topics, establish durable contacts and start doing serious business." And you'll regret it if you don't.
---
Opportunities on Being an AIJA Scholar
30 September 2016
[caption id="attachment_7658" align="alignleft" width="165"]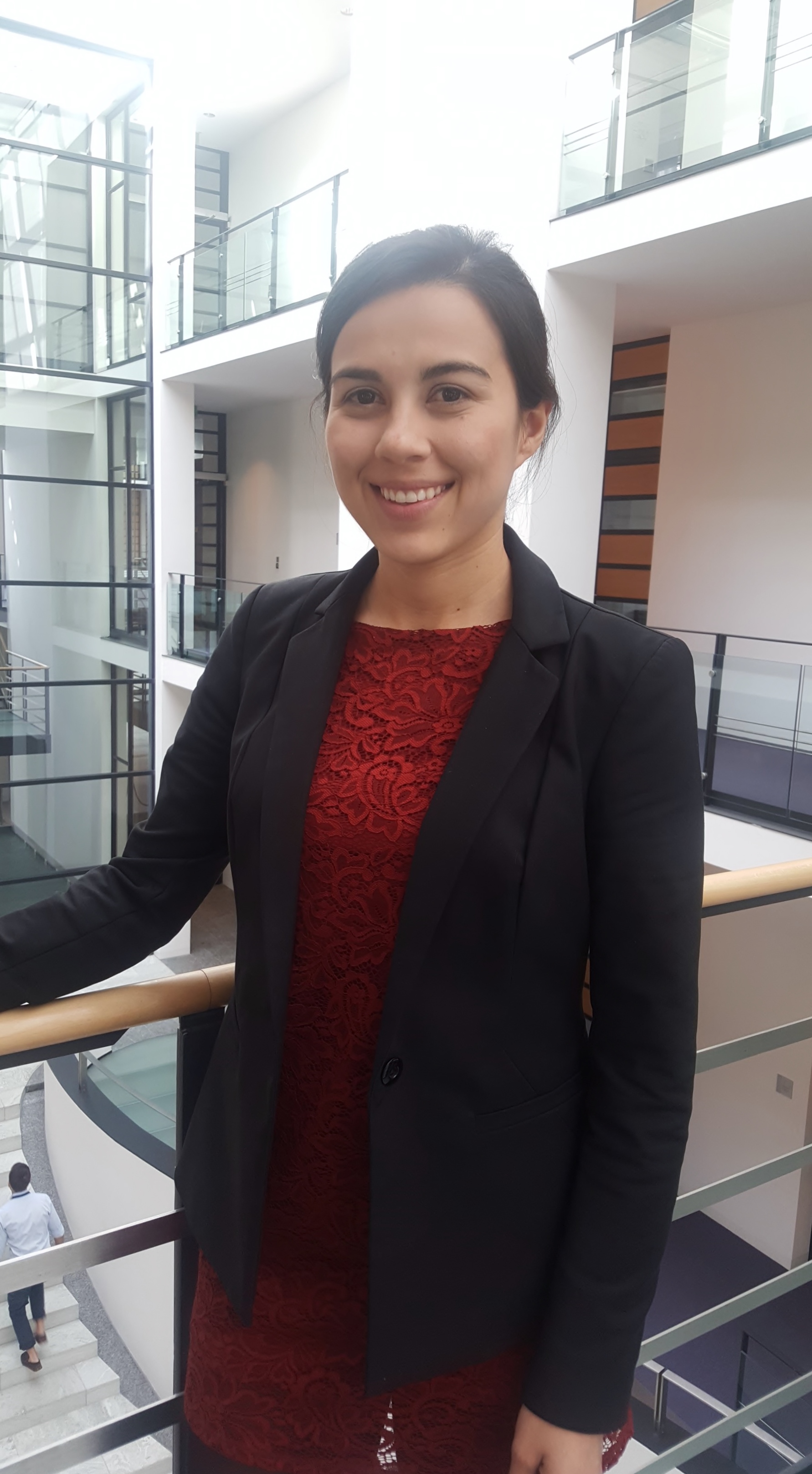 Tatiana Abarca[/caption]
Did you know that AIJA sponsors international scholarships? The AIJA scholarship programme allows young lawyers with limited financial resources to attend the annual congress and other events free of charge. In order to be considered for the AIJA scholarship, applicants need to submit an application which demonstrates how attending the AIJA events will benefit them, the absence of alternative financial means, and how their participation would serve the overall objectives and goals of AIJA.
In 2016, scholarships were awarded to Tatiana Abarca of Costa Rica, and Brenda Mwango Kemunto from Kenya.
Tatiana Abarca worked in corporate and labour law in Costa Rica before retraining in environmental law, completing a two-year Masters degree at the Australian National University (ANU) on an Australian Awards scholarship. Currently undertaking a legal internship at the International Tribunal for the Law of the Sea (ITLOS) in Hamburg, she describes her experience as an AIJA scholar as "an enormous privilege". "Upon arriving to the Annual Congress in Munich, I felt immensely grateful – the opportunity to network with over 500 lawyers was invaluable not only from a career perspective, but to also understand some of the latest initiatives and advancements that are being made in my field,"
Brenda Mwango, a State Counsel at the Kenyan Office of the Attorney General and Department of Justice attached to the Ministry of Transport and Infrastructure, is currently undertaking a Master of Laws in International Trade and Investment Law at The University of Nairobi, Kenya. "Being a scholar was a rewarding experience," she said. "I met inspirational people, people of different cultures and traditions from all over the world, I was offered great hospitality, and had stimulating discussions on European Law."
For both young lawyers, the scholarship offered invaluable international experience. Brenda described it as an "educational adventure": "AIJA gave me the opportunity to visit Switzerland and Germany for the first time – it has given me a perspective on the advanced infrastructure especially in the transport sector (road, air and rail), compared to what is available in Kenya."
[caption id="attachment_7657" align="alignright" width="235"]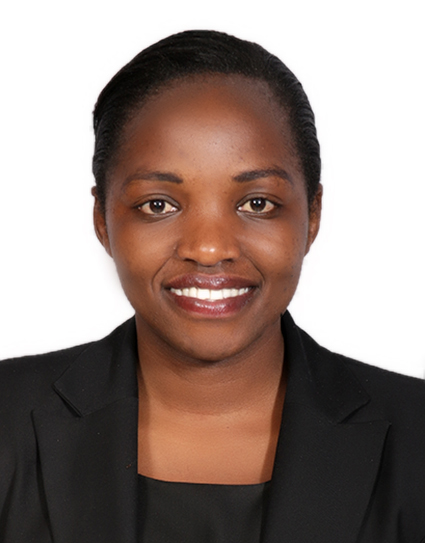 Brenda Mwango Kemunto[/caption]
Tatiana believes that, "as globalisation intensifies, the reliance on expertise from different jurisdictions is becoming a fundamental component of work in the legal space, especially in environmental and maritime law. I have maintained contact with many of those I was lucky enough to meet and hope to collaborate further in the future."
"For me, President Gorgenyi's opening speech was the highlight of the event. Her words about the work AIJA is doing to help young professionals in more disadvantaged societies were incredibly uplifting and reinforced the power the legal community has through associations like AIJA," she said.
For more information on the scholarship programme and how to apply, please visit: /scholarships
---
AIJA goes to Verona, Italy
30 September 2016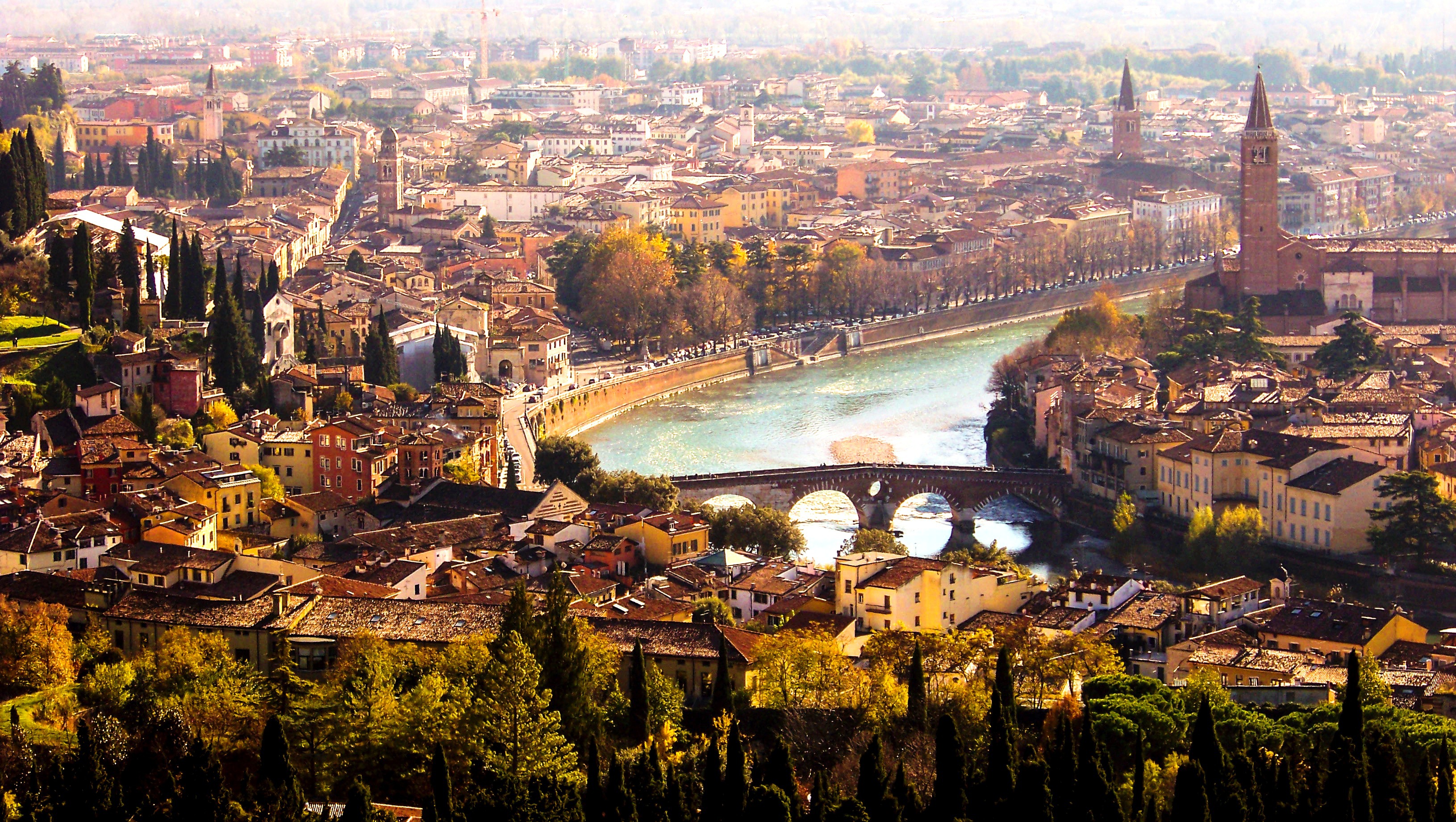 For this year's 2016 Half Year Conference, AIJA is exploring its romantic side. Verona, the city of Romeo and Juliet, is playing host. And it promises to be a truly spectacular location.
A Roman colony in the first century BC., it remains a well preserved Roman town - including the Arena, one of the most famous Roman amphitheatres that is still in use today. Visitors can also take a walk through the Medieval city, with the beautiful Basilica of San Zeno (one of the masterpieces of Romanesque architecture in Italy) and Piazza dei Signori, leading to the elegant Venetian-era palaces Palazzo Canossa and Palazzo Maffei.
Awarded World Heritage Site status by UNESCO, Verona was an easy choice of venue, explains Atty. Roberto Luzi Crivellini, Partner at Macchi di Cellere Gangemi, and Chair of the Organising Committee at the Conference: "following the success of the AIJA Half Year Conference in Parma in 2010, we wanted our AIJA friends to have a chance to discover another little Italian jewel," he says. "We could not find a better candidate, as Verona is located in a strategic position, its airport is well connected with the main European hubs. It is also close to Milano and Venice, which can be reached with a 1-hour fast train ride."
Participants will be immersed in a truly Italian experience. The conference venue - Hotel Due Torri at Piazza Sant'anastasia – is in the heart of the old city, surrounded by masterpieces of Roman, medieval and Venetian heritage, all within walking distance. AIJA dinners will be hosted in some of the most prestigious 17th century buildings, including one with a special theme. "The theme for the gala dinner on Saturday is 'Romeo and Juliet', "explains Atty. Giuseppe Cristiano, also a member to the OC, partner at De Berti Jacchia . "Verona is the city of Shakespeare's masterpiece, and this is a fun opportunity to meet other lawyers and experience the best traditions of AIJA."
For those more interested in Italian fashion, there are also seminars on the industry during the conference. "Italy is worldwide known for its fashion industry, but must compete in times of globalisation," explains Manuela Cavallo, Partner at Portolano, Cavallo. "This seminar programme focuses on the different aspects and trends in the sector, with some important in-house counsels who shall share their insights". Legal issues range from protecting IP in fashion contracts, to arbitration clauses and awards.
The second seminar running during the conference will be on enabling and securing international business: "we will offer a complete overview on the topic of secured transactions in the international commercial arena. In house counsels and international attorneys will discuss about the different types of securities, liens and priorities rights in a cross border context", says Giuseppe Scotti, counsel at Macchi di Cellere Gangemi.
So whether you're into Roman architecture, Venetian palaces, Shakespearean romance, stiletto heels – or simply want an 'Overview on conflict of laws regarding international securities' (Thursday, 11.30am) – then the AIJA 2016 Half Year Conference in Verona is the perfect place for you.
For more information and a full conference programme, please download the conference programme HERE
---
Sharefah Almuhana is the Best International Future Lawyer 2016
05 August 2016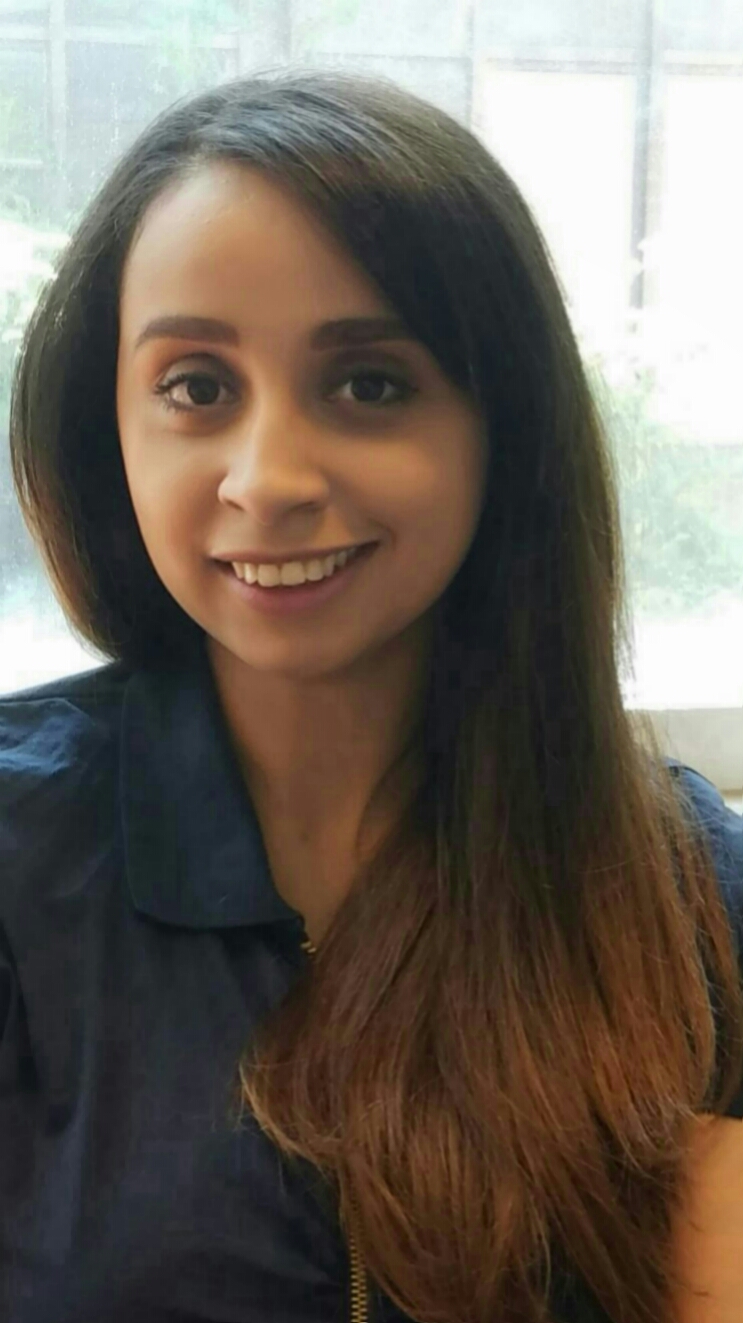 Le Best International Future Lawyer Award 2016 (Prix du meilleur futur juriste international 2016) a été remporté par Sharefah Almuhana pour son essai intitulé « Governing Shared Natural Resources of the International Seabed Area » (Gérer les ressources naturelles partagées des fonds marins internationaux). Le jury, composé de trois membres du comité exécutif de l'AIJA, a considéré à l'unanimité ce document comme le meilleur de la sélection de cette année.
Les recherches de Sharefah Almuhana se concentrent sur l'élaboration d'une stratégie de répartition des produits potentiels de l'exploitation des ressources naturelles présentes dans les zones appartenant à la communauté mondiale, à savoir la Zone internationale des fonds marin (« la Zone ») située au-delà des limites des juridictions nationales et riche en gisements de minéraux précieux comme le nickel, le cuivre, le cobalt, le fer et le manganèse. Les énormes gisements découverts au fond des océans sont commercialement exploitables et l'on estime qu'ils pourraient couvrir les besoins mondiaux en énergie pendant des siècles.
Sharefah Almuhana a obtenu en mai 2016 un doctorat en sciences juridiques de la Case Western Reserve University School of Law (école supérieure de droit) de Cleveland, Ohio, États-Unis. Elle est également titulaire d'une licence et d'une maîtrise de droit de la University School of Law du Kowait. Avant son départ aux États-Unis, elle a travaillé pour le gouvernement koweitien en qualité de chercheur en droit au ministère des travaux publics du Koweit. Elle est actuellement juriste stagiaire dans un cabinet spécialisé en droit américain de l'immigration à Laramie, Wyoming, États-Unis, où elle se familiarise avec cette branche du droit américain et défend des affaires humanitaires liées aux réfugiés, aux demandeurs d'asile et aux victimes de la traite des personnes. Les travaux de recherche de Sharefah incluent tous les aspects du droit public et international.
---
Des membres de l'AIJA récompensés aux prix de la Femme Européenne en Droit des Affaires 2013
25 July 2013
Pauliina Tenhunen, Castrén & Snellman, Managing Director et trésorière honoraire de l'AIJA , a encore une fois reçu le Meilleur Prix d'Excellence en gouvernance d'entreprise à l'occasion de l'enquête annuelle menée auprès les femmes européennes spécialisées en droit des affaires et réalisée par Euromoney LMG, qui distingue les femmes avocates exerçant dans les différents domaines du droit. Pauliina a été choisi comme lauréat parmi six autres candidates issues des différents cabinets d'avocats européens.
Article de presse disponible ici
Le Cabinet Portolano Cavallo a été récompensé par les femmes européennes en droit des affaires de l' Awards 2012 pour l'Italie. Manuela Cavallo, l'une des membres fondatrices et membre du Bureau élargi de l'AIJA, a déclaré:«cette reconnaissance européenne reconnaît une façon de penser qui a façonné notre cabinet d'avocats dès son début et continue de le faire encore aujourd'hui: avec comme objectif de créer un environnement de travail favorisant l'égalité des chances pour tous nos professionnels et personnels. Aujourd'hui, c'est avec une grande satisfaction,que je peux dire que nos chiffres le confirment: 40% de nos partenaires sont des femmes et 47% des professionnels sont des femmes ".
Article de presse disponible ici


---
Le Président de l'AIJA, Thierry Aballéa, a adressé une lettre au Président Obama
17 July 2013
Suite à la dégradation de la situation à Guantanamo, le Président de l'AIJA, Thierry Aballéa, a adressé une lettre à Barack Obama afin qu'il ferme définitivement cette prison unique.
Après avoir rappelé l'estime portée aux Etats-Unis pour leur contribution historique au respect de l'état de droit, Thierry écrit « nous vous demandons de consacrer votre énergie à faire disparaître cette tâche sur la démocratie américaine qu'est Guantanamo que le temps permettra peut-être d'effacer plus vite pourvu que vous agissiez sans délai ».
L'AIJA a peu de moyens à opposer, pas de réseaux, pas de budget, pas de contraintes mais la jeunesse a ce don de toujours croire en un avenir meilleur.
L'espoir de la jeunesse est parfois plus puissant qu'il n'y paraît comme nous avons pu le constater dans le monde ces deux dernières années, c'est donc avec beaucoup d'espoir que l'AIJA a envoyé ce courrier.
Cliquez ici pour lire la lettre


---
AIJA rencontre le CESA à São Paulo, Brazil
15 July 2013
Le 25 juin dernier, Renata Antiquera et Felipe Faltay Katz de Castro, tous deux membres de l'AIJA ont visité le CESA (Centre d'études pour cabinets d'avocats) à São Paulo (Brésil), la plus importante association de cabinets d'avocats au Brésil. Une rencontre des plus intéressante avec plus de 70 avocats pour parler de l'AIJA et de son réseau exceptionnel de 4000 membres. Les participants de la réunion ont été particulièrement intéressés par le 51e Congrès annuel, qui se tiendra à Buenos Aires en Septembre prochain . Nous sommes certains que beaucoup d'entre eux seront des nôtres!


---
AIJA rencontre le CESA à São Paulo, Brazil
11 July 2013
Le 25 Juin Renata Antequera et Felipe Faltay Katz de Castro tous deux membres de l'AIJA ont visité le CESA (Centre d'études des cabinets d'avocats) à São Paulo (Brésil), la plus forte association de cabinets d'avocats au Brésil. Une rencontre intéressante avec plus de 70 avocats pour parler de l'AIJA et de son réseau exceptionnel de 4000 membres. Les participants de la réunion ont été particulièrement intéressé par le 51e Congrès annuel, qui se tiendra à Buenos Aires en Septembre. Ils seront nombreux à nous rejoindre à n'en pas douter!


---
AIJA sur les ondes TV libanaise
05 June 2013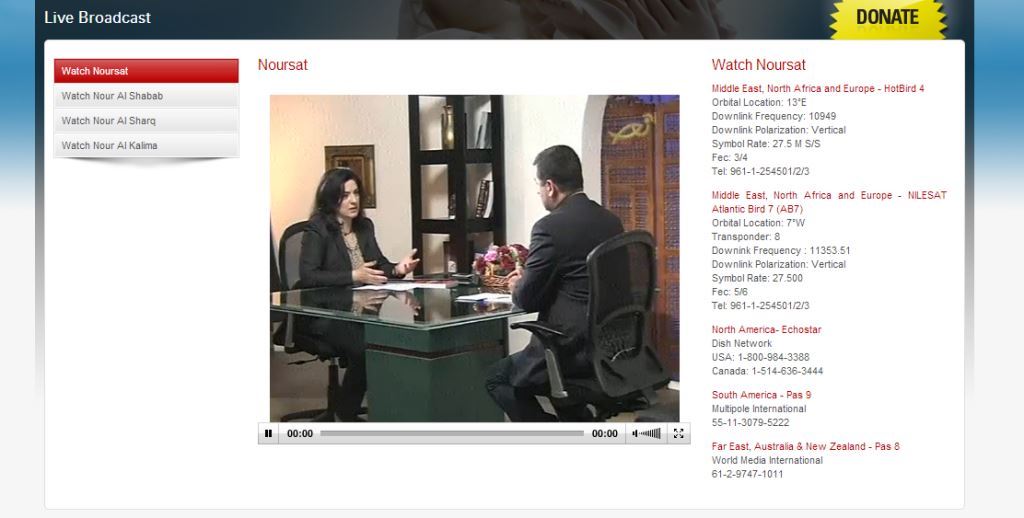 Le 5 Juin dernier, Diana Rhayem, représentante nationale de l'AIJA pour le Liban, était l'invité de "Hadiss Al-Hadass" spectacle sur Noursat TV. Diana a parlé de l' AIJA et de son rôle en tant que représentante nationale. Les ambassadeurs de l'AIJA font toujours de leur mieux faire connaître l'AIJA partout dans le monde. Bravo Diana!


---
Load more