AIJA News
Nasrin Sotoudeh and all Iranian lawyers arbitrarily detained should be immediately and unconditionally released
04 July 2019
On the occasion of the L5 Meeting, convened in Barcelona, Spain, on June 3, 2019, the undersigned organisations express their deepest concerns about the sentencing and continuing arbitrary detention of several Iranian lawyers, including prominent Iranian and award-winning human rights lawyer Nasrin Sotoudeh.
Attacks on lawyers have intensified in Iran in recent years. Lawyers are facing judicial harassment as a consequence of their legitimate professional activity.
The most emblematic case is that of Nasrin Sotoudeh who was recently sentenced to a shocking conviction of 38 years in prison and 148 lashes for national-security related offences [stemming from seven charges, including "assembly and collusion against national security"; "spreading propaganda against the State"; and "appearing at the judiciary without the Islamic hijab."].
Ms Sotoudeh is known worldwide for her unwavering commitment to the defence of human rights, her opposition to the death penalty, and her courageous advocacy for the independence of the legal profession and the judiciary system. As a result of her tireless work as a human rights lawyer, Ms Sotoudeh and her family have been repeatedly targeted by Iranian authorities, and
subject to harassment, intimidation, imprisonment, as well as a ban on practising law, her profession. Prior to her last arrest in June 2018, she devoted herself to the defence of young Iranian women who have been arrested and prosecuted for peacefully protesting against the compulsory veiling in Iran.
Other human rights Iranian lawyers are being targeted. Earlier this month, Amirsalar Davoudi, a well-known lawyer representing human rights activists and other individuals detained for their social and political activities, was sentenced to 30 years in prison and 111 lashes for "collaborating with an enemy of the state through interviews," "propaganda against the state," "insulting officials", and "forming a group to overthrow the state." Lawyer Mohammad Najafi, was recently sentenced to a total of 17 years in prison and 74 lashes in three separate cases for the charges of "disturbing the state" and "publishing falsehoods." Other lawyers have been arrested or have faced prosecution such as Arash Keykhosravi, Ghassem Sholeh-Sa'di, Farokh Forouzan, Mostafa Daneshjoo, Mostafa Tork Hamadani, Payam Derafshan and Zeynab Taheri. Furthermore, even though his case is less recent, lawyer Abdolfattah Soltani should not be forgotten. He was conditionally released on November 21, 2018 after serving more than seven years in prison in Tehran. Abdolfattah Soltani is one of the co-founders of the Centre for Human Rights Defenders and has devoted most of his career to defending political prisoners.
The undersigned organisations strongly condemn the detention of Nasrin Sotoudeh and other Iranian lawyers, as well as the charges brought against them, as the charges appear to be solely related to their legitimate work as lawyers, and aimed at curtailing their peaceful human rights activities.
We respectfully urge the relevant Iranian authorities to immediately take any and all appropriate steps to annul the convictions and sentences against arbitrarily detained lawyers, including Nasrin Sotoudeh; to ensure their immediate and unconditional release; and to put an end to all forms of harassment, including at the judicial level, against lawyers in Iran.
The statement is available for download in English, French and Spanish.
---
Leaders of international lawyers' organisations remind of the importance of self-regulation and the independence of the legal profession
02 July 2019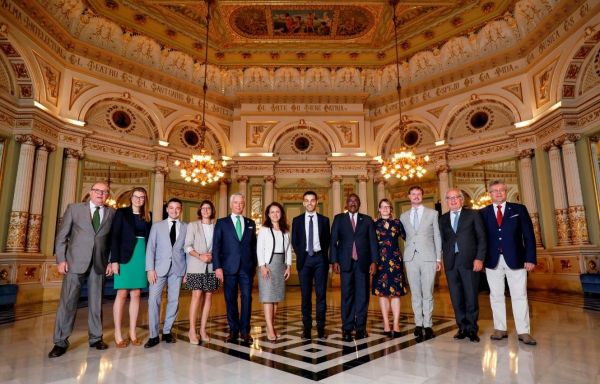 'Self-regulation and independence of legal professionals ensure the trust and protection of citizens, and provide guarantees for the rule of law.'
The message comes from the Union Internationale des Avocats (UIA), the Council of Bars and Law Societies in Europe (CCBE) and the International Association of Young Lawyers (AIJA) in response to the growing deregulation movement and immediate threats to lawyers' independence. During their latest L5 meeting, they analysed the current status of the legal profession, particularly lawyers' safety and independence and self-regulation as an essential safeguard of the rule of law. Together, they concluded that deregulation poses serious threats to public interest and democracy. Any reform leading to deregulation risks hampering the quality and integrity of the delivery of legal services and above all, citizens' access to effective justice and legal protection.
The meeting was held in Barcelona in June and organised by AIJA. It also included contributions from two other members of the L5, namely the International Bar Association (IBA) and the American Bar Association (ABA).
'"No Lawyer, No Justice". The role of lawyers and the practice of law may be changing and adapting to the current times but deregulation and loss of independence are not the solution. Our citizens and our democracies need independent and self-regulated lawyers. Regulation should focus on fostering innovation and improving access to effective justice', says Xavier Costa, AIJA President and Partner at Roca Junyent (Spain).
During the discussions, the leaders of the three international lawyers' organisations also recognised the role of bar associations in steering the legal profession into the future and the importance of ensuring high professional standards in the delivery of legal services to citizens.
'The capacity of lawyers to regulate themselves and remain independent is today at stake. The role of the bar associations will be to find new ways for lawyers to show their value and ensure that the public interest remains a priority', adds José de Freitas, CCBE President and Partner at Cuatrecasas (Portugal).
'Lawyers are advocates for citizens. And the purpose of regulation is to protect their fundamental and basic rights to effective justice. Without the right regulatory environment, the biggest impact would be on them and their trust in the legal services market', concludes Issouf Baadhio, UIA President and Avocat à la Cour (Burkina Faso).
During the meeting, the three leaders also issued a common statement (in English, French and Spanish) to express their concerns about the sentencing and continuing arbitrary detention of several Iranian lawyers, including promiment Iranian and award-winning human rights lawyer Nasrin Sotoudeh.
About the L5
The so-called 'L5' is the annual meeting held by the leaders of the main international Associations of Lawyers and Bar Associations (in alphabetical order: ABA (American Bar Association), AIJA (International Association of Young Lawyers), CCBE (Council of Bars and Law Societies in Europe), IBA (International Bar Association) and UIA (Union Internationale des Avocats). During the meeting the leaders update each other on the main developments on the legal profession and discuss how to best ensure and promote the rule of law.
For more information, download the full statement.
---
Lawyers positive towards the future, but are set to do more
06 December 2018
Lawyers seem to be positive towards the future, but cite resistance to innovation, rise of alternative providers of legal services and commoditisation as the biggest challenges to the future of their profession.
From September to October 2018, AIJA in collaboration with the Council of Bars and Law Societies in Europe surveyed lawyers between 25 and 45 years old across 48 countries. The purpose of the survey was to measure the evolution of lawyers' perceptions towards the challenges affecting the future of the profession since a similar survey was undertaken in 2016.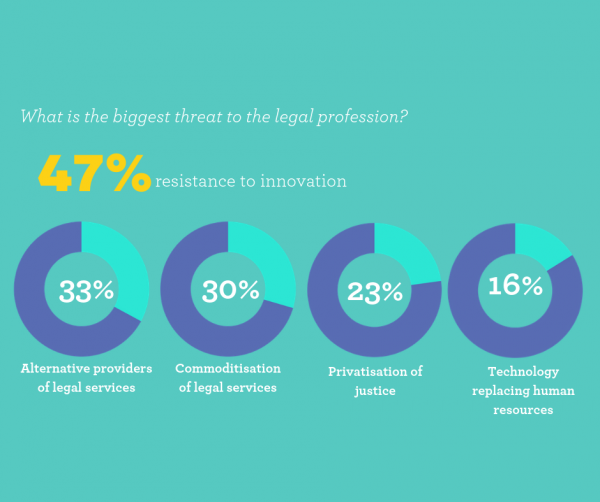 These are the top biggest threats to the future of the legal profession, as nominated by the respondents of the survey.
1. Resistance to innovation
Close to 47% of lawyers have rated resistance to innovation the first biggest threat to the profession. The outlook for the future is nevertheless positive, as this marks a decrease of nearly 24% from two years ago.
2. The rise of alternative providers of legal services
86% of lawyers believe that law firms are likely to employ non-lawyers (e.g. project managers, legal technicians) to provide services to their clients in the future. This marks an increase of 10% from 2016.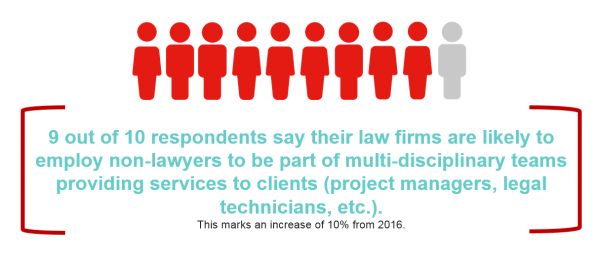 Pressure to increase cost-effective competency and processes as well as leverage new technologies could be some of the drivers towards outsourcing many legal services to alternative providers. The complexity of services and tasks performed by lawyers will only continue to rise. Consequently, alternative providers of legal services will continue to rise as well, as more areas of specialisation may come forth.
3. Commoditisation of legal services
The commoditisation of legal services is rated the third biggest threat (30%). Not surprisingly, this is already challenging the law firms' traditional business models. Law firms will need to keep on adapting their business to the commoditisation.
The latest survey findings also reveal that compared to 2016, lawyers seem to be doing more bespoke work (increase of 8%) and less routine tasks (decrease of 18.54%).

4. Privatisation of justice
The privatisation of justice is rated the fourth biggest challenge (23%). Lawyers foresee a growing trend on the "privatisation" of justice through alternative dispute resolution mechanisms ("ADR") like conciliation, mediation, and counselling. While ADR in some cases may help to provide a quicker access to justice to parties who otherwise may face overworked traditional courts, lawyers seem concerned about the guarantees, lack of transparency and overall quality provided by ADR.
5. Use of new technologies.
Compared to 2016 (28% vs 16% in 2018), lawyers seem to be less fearful of technology replacing them in the future (decrease of 43%). While this marks a more positive attitude towards technology, lawyers are yet lagging in the adoption of new technologies in their law firms.
Tech adoption in law firms (2018 results):

To overcome the challenges to the future of the legal profession, law firms are taking some measures. 42% of respondents are confident that their law firms are taking the necessary steps to introduce new tools or ways of working: from developing marketing or AI tools, using cloud and online databases, automatisation, to legal project management, developing internal knowledge and establishing multi-disciplinary partnerships.

Prepare for the future.
Business acumen (customer-centric approach), solid digital proficiency, good management skills and openness towards innovation are mentioned as essential skills for the legal profession. With the rise of new technologies, being simply a knowledgeable lawyer is no longer enough. However, only 3% agree that the training of lawyers is sufficiently adapting to the changing landscape of the legal market. More legal training seems required to adapt accordingly and ensure that lawyers remain indispensable in the era of AI technology.
Skills for lawyers in the future (2018 results):

'Human beings have a natural tendency to resist change. Lawyers are no different. The decision to evolve and adapt to an increasingly changing legal landscape is simply good business and lawyers should seek to ensure a sustainable business model for their law firms in the long term', says Xavier Costa, AIJA President.
'The rapid changes in technology represent an opportunity for lawyers and their business. We should embrace these advances and make good use of new technologies to provide better services to the society and our clients. Quicker, more transparent and efficient legal services will result in increased trust from clients and, thus, in more business for lawyers.
'Lawyers must work closely with the industries leading the digital revolution to ensure that the legal principles that had guaranteed decades of stability, peace and economic growth remain adequately implemented in a digital world', he concludes.
The findings of the survey were presented by AIJA at the Council of Bars and Law Societies in Europe (CCBE) conference 'Artificial Intelligence and Human Justice' held on 30 November, in Lille; as well as at the LEGAL ®EVOLUTION Expo & Congress held on 4 December in Frankfurt.
To view the full results, please download this summary.
---
Global Goals Week – Providing English classes to Syrian legal professionals
26 September 2018

With #GlobalGoalsWeek running this week (22 to 29 September 2018) around the world, there's no better time to raise awareness for action to accelerate progress to the Sustainable Development Goals (SDGs), also known as the Global Goals.
The SDGs are 17 goals defined by the United Nations (UN) to tackle the world's most pressing issues by 2030. From promoting inclusive and sustainable economic growth and employment (Goal #9) right through working together (Goal #17), ensuring equal access to justice for all (Goal #16) and quality education (Goal #4), there is so much we can do for just, peaceful and sustainable societies. These – and the full set of goals - are essential drivers for a long-term sustainable change of the world. Yet for too many people, these are out of reach.
Since 2015, AIJA has been supporting International Legal Assistance Consortium's (ILAC) "ILAC Syria Programme 2017-2020" to help build the capacity of the Syrian legal civil society for independence through English language classes. The classes, organised by ILAC in Turkey and sponsored by AIJA, aim to empower lawyers, judges and other legal professionals who had to flee from Syria because of the war.
The programme has found that one of the challenges most Syrian legal professionals face is communicating adequately in English. This often prevents them from taking active part in rule of law activities and partnerships with international organisations, as well as conducting effective and efficient advocacy to promote rule of law in Syria.
Through free weekly language classes, ILAC and AIJA help participants to rebuild their careers after the war by offering them the opportunity to learn how to communicate and access legal information in English and build an international professional network. As a result, many of them have gone from not communicating at all in English to doing so uninhibited. Now, some even have jobs where they use English as the working language. With the help of this programme, we hope that participants can continue their legal careers in Turkey and ultimately contribute to rebuilding the legal system in Syria.
AIJA appreciates the opportunity to contribute to the efforts of ILAC and its members to support Syrian legal professionals to perform basic legal services, uphold rule of law and prevent a complete collapse of the justice sector and institutions in Syria. Nonetheless, the complexities, contradictions and risks they face are numerous. There is a need for a continuous coordination and collaboration between lawyers and judges who are inside and outside Syria, so that they can become instrumental in restoring the justice system (should a transitional justice process ever materialise)..
For more information about the ILAC Syria Programme, please visit their website.
Testimonials from participants attending the English course in Gaziantep, Turkey
Ms. Weaam, law student, 25 years old.
"I was studying law in Syria and because of the ongoing war, I could not continue my studies. In Turkey, the situation is different. The English language course helps me a lot because it opens new horizons for me, so I can continue my studies by registering to a university here that teaches law in English. I can get my certificate in law by doing that. The course is very good and helps a lot."
Mr. Abdu Almunaam Kashish, lawyer, 37 years old.
"The course gives me new information and helps me to review my knowledge in general. The best thing in the course is the concentration of information related to the field of law. For instance, we have learned a lot about the different types of courts and a lot of specialised vocabulary and idioms and so on."
Mr. Al Hassan, judge, 44 years old.
"In Syria, I was a judge. In Turkey, I have become a legal consultant at a legal organisation thanks to this course. In Syria, we did not focus on the English language and here in Turkey I had to find a new job. The English language courses developed my English skills and gave me the chance to find a respectable and decent job."
Ms. Rosy, lawyer, 39 years old.
"In Syria, I dreamed to continue my higher studies and finally obtain a PhD. This course really gives me the opportunity to register to any international university to get my PhD in international law. Having access to the English language can help me to achieve my dream. I cannot do my higher studies in Arabic because the English language is a must in my situation."
Zachariah, lawyer, 27 years old.
"I am a lawyer and very interested in the legal field and my country needs a lot of reforms. In short, the course helps me to read in English about similar situations in other states, so reading in English gives me the experience of other states that had reformed their justice system. We need their experience, their reforms, and we have to read them in English."
---
Thanks to our sponsors | 56th International Young Lawyers' Congress
14 September 2018
We're happy to have had such amazing sponsors at the 56th International Young Lawyers' Congress this year. Thanks to them, our association was able to provide a high-quality scientific and social programme for around 700 young legal professionals gathered from all around the world in Brussels, from 28 August to 1 September 2018. We would like to thank TransPerfect Legal, Van Olmen & Wynant, Legaroo, Van Bael & Bellis, Fragomen Worldwide, GSJ Advocaten, Astrea, SGG Group, Lydian, and BARBRI International.
Thanks as well to our media partners: MLex and The Brussels Times.
Here's what some of our sponsors are saying about this year's Congress:
TransPerfect Legal
"TransPerfect Legal had an incredible time at the 56th International Young Lawyers' Congress! We want to see you in Rome 2019, so if you need support on your projects, contact your favourite TransPerfect Legal representative or email AIJABrussels@transperfect.com. TransPerfect Legal Solutions (TLS) is the world's largest provider of legal support services, include language solutions (translation, interpretation, and machine translation), legal technology (AI tools, document review platforms), temporary lawyers, and related services."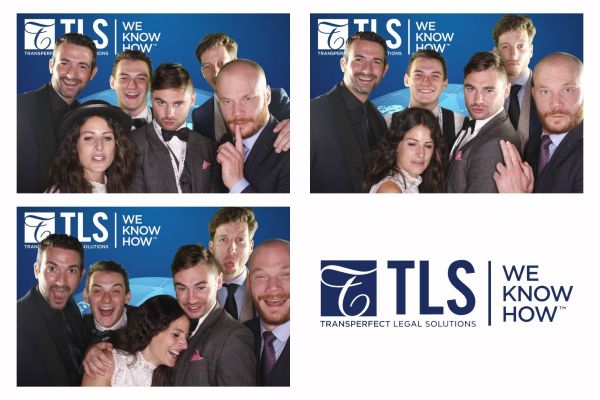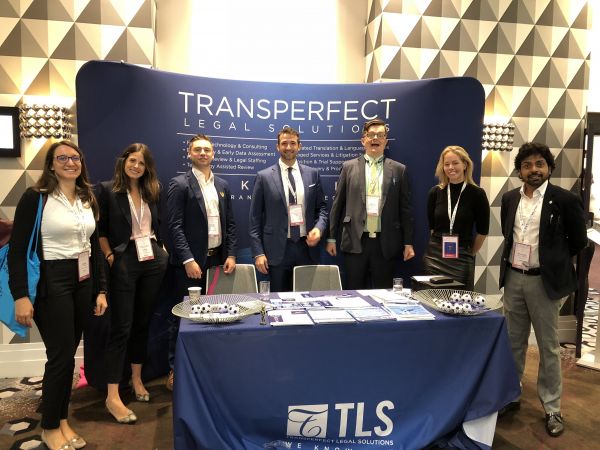 Van Olmen & Wynant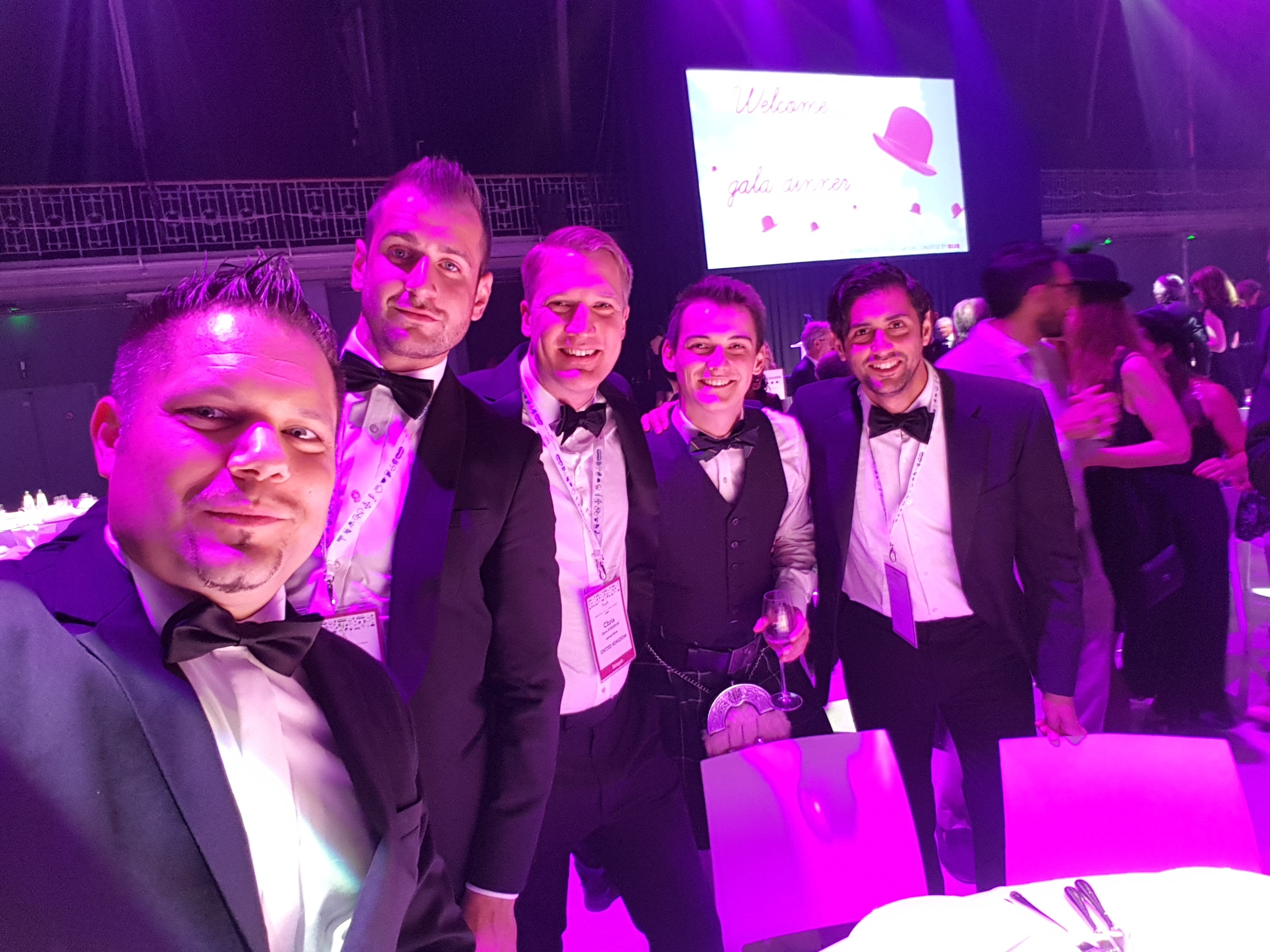 "Van Olmen & Wynant was delighted to sponsor the 2018 AIJA Brussels congress. Van Olmen & Wynant is a boutique law firm specialised in employment law and corporate M&A. AIJA allows us to assist your clients in the best possible way when conducting business abroad by referring them to AIJA contacts. I have been a member of AIJA for ten years and I am proud to say that AIJA is not only about networking and referring work. It is foremost about friends who meet each other. As always, during AIJA's congress, I have reconnected with old friends and have also made new friends as result of AIJA's motto: Learn, Network, Share." Jeroen Mues
Astrea
"With warm and good memories, we look back to a very successful edition of the AIJA International Young Lawyers' Congress in Brussels, Belgium. As a sponsor as well as a Young Dynamic Law Firm with offices in Brussels and Antwerp, we also warmly supported THE HOME HOSPITALITY EVENING of AIJA with seven lawyers of Astrea opening their homes to welcome a total of 30 AIJA members from around the world with delicious, often typical, food and drinks. This was a unique occasion for all participants to find out about the hospitality and way of life in Belgium as well as to meet Astrea."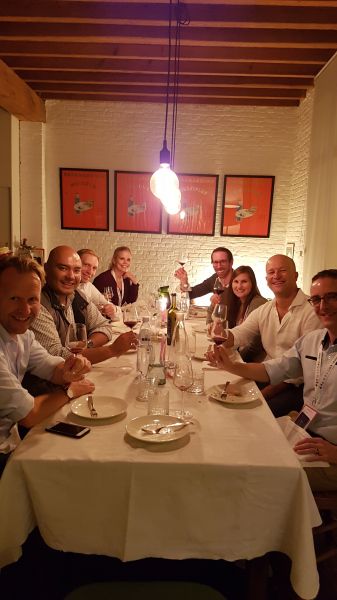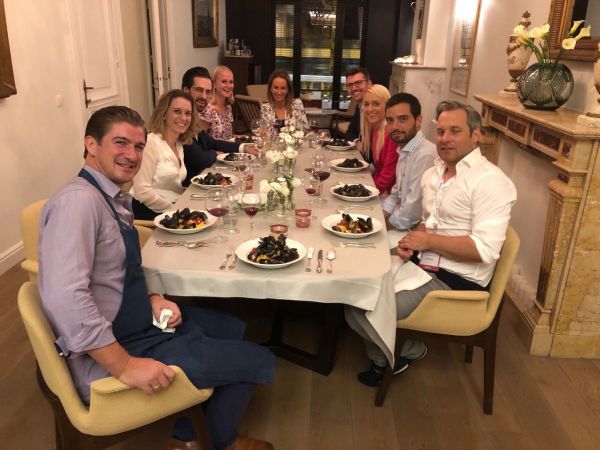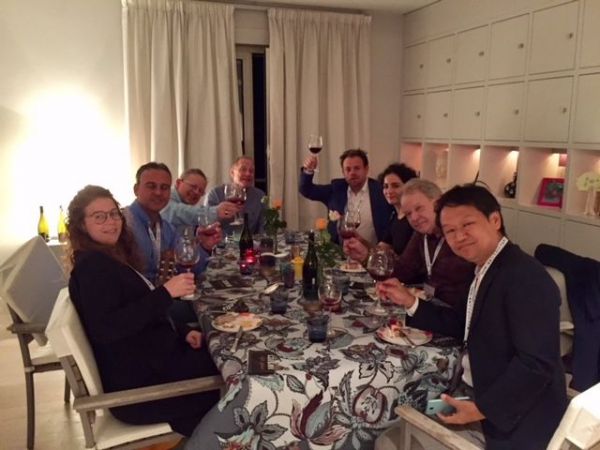 SGG Group (Best International Future Lawyer Award)
"AIJA was this year a perfect time to spend with lawyers in Brussels, which SGG Group is in need today, but as well as in the future, worldwide. This is also one of the reasons why SGG was happy to contribute to the "Best International Future Lawyer Award". The AIJA event is not only of great interest to have an update on legal matters, but as well a great occasion to see a legal conference with a very personal touch, which makes all participants smile. See you next year in Rome! SGG Group, as a worldwide corporate service provider, is in need of AIJA and its lawyers for close collaboration in many departments."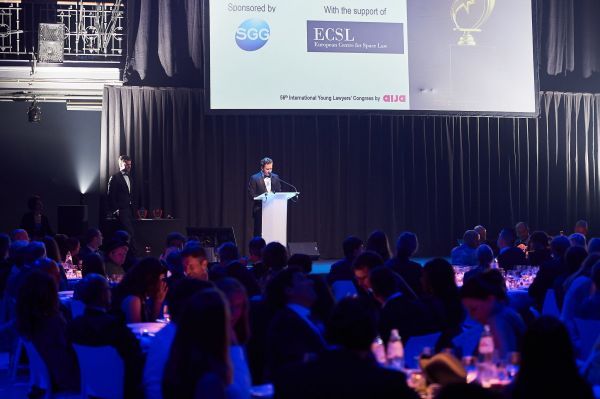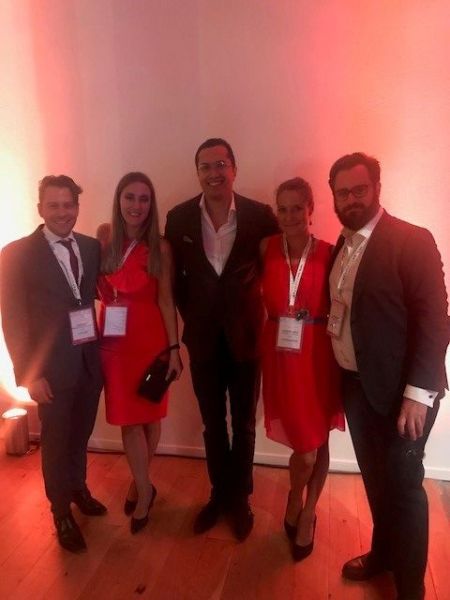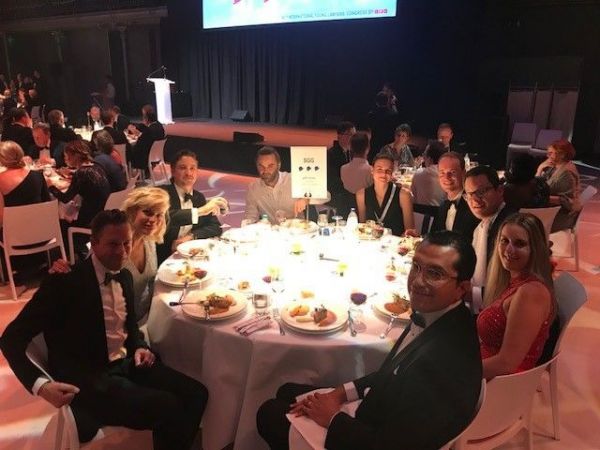 See you in Rome for the 57th International Young Lawyers' Congress!
---
The Best International Future Lawyer Award 2018 competition announces its jury
26 June 2018

We are delighted to announce the jury who will have the task of examining and judging the essays for this third year of the Best International Future Lawyer Award competition.
The competition is organised with the support of the European Centre for Space Law. The winners will be announced on the competition website in July.
About the Jury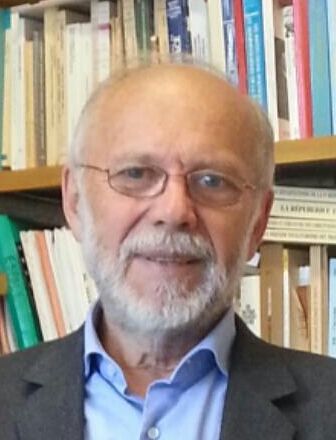 Emeritus Professor of Public Law in the French Universities, Professor Armel Kerrest taught International Public Law, especially Space Law and Law of the Sea at the Universities of Western Brittany and Paris XI. He taught in other French and foreign universities on many occasions, published books and articles on European and International Law especially Space Law and Law of the Sea.
He advises for Space Law International Organisations, Governments and Companies. He is the Vice chairman of the European Centre for Space Law of the European Space Agency (ECSL/ESA), the President of the Association for the Development of Space Law in France, the Chairman of the Institute of Law of International Spaces and Telecommunications (Brittany); a Member of the Space Law Committee of the International Law Association (ILA) and of the International Institute of Space Law (IISL) and a member of the Société francaise de droit aérien et spatial (SFDAS) a member of the board of the European Centre for Space Law (ECSL). He is a member of the International Academy of Astronautics and a corresponding member of the Académie de l'Air et de l'Espace.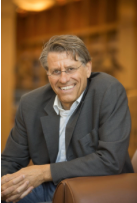 Professor Dr. Frans G. von der Dunk holds the Harvey and Susan Perlman Alumni / Othmer Chair of Space Law at the University of Nebraska-Lincoln's LL.M. Programme on Space and Telecommunication Law (for more information on the programme: see http://law.unl.edu/spacecyberlaw/) since January 2008. He also is Director of Black Holes BV, Consultancy in space law and policy, based in Leiden (for more information: see http://www.black-holes.eu).
Von der Dunk was awarded the Distinguished Service Award of the International Institute of Space Law (IISL) of the International Astronautical Federation (IAF) in Vancouver, in October 2004, the Social Science Award of the International Academy of Astronautics (IAA) in Valencia, in October 2006 and the Social Science Book Award of the International Academy of Astronautics (IAA) in Jerusalem, in October 2015. He was a signatory, together with various Nobel Prize winners, dozens of astronauts and cosmonauts and other luminaries from the global science and entertainment community, of the 'Asteroid 100x Declaration', December 2014.
He defended his dissertation on "Private Enterprise and Public Interest in the European 'Spacescape'" in 1998 and published the first comprehensive "Handbook on Space Law", with a foreword by Apollo 9 astronaut Rusty Schweickart, in 2015. As of 2006, he is the Series Editor of 'Studies in Space Law', published by Brill.
Von der Dunk has written more than 180 articles and published papers, many of which can be accessed at http://digitalcommons.unl.edu/spacelaw/, giving rise to hundreds of full-text downloads monthly. He has given more than 150 presentations at international meetings and was visiting professor at over 30 universities and other academic institutions across the world on subjects of international and national space law and policy, international air law and public international law. He has (co-)organised some 20 international symposia, workshops and other events, and has been (co-)editor of a number of publications and proceedings.
Von der Dunk has acted as legal advisor or legal task manager in more than 90 projects, advising various government agencies and international organizations as well as a number of non-governmental organizations and industrial stakeholders on matters of space law and policy, including major space applications such as satellite navigation, remote sensing and private commercial spaceflight.
About the European Centre for Space Law
The European Centre for Space Law (ECSL) was established under the auspices of the European Space Agency in 1989, with a mandate to promote awareness, knowledge and development of the legal framework relevant for outer space activities. The ECSL seeks to fulfil its mandate by organising a range of conferences, courses and activities for students, academics and professionals throughout the year. Every year, the ECSL organises the European Rounds of the Manfred Lachs Space Law Moot Court, an Essay Competition and a two-week course on Space Law and Policy – free for selected students from or studying in an ESA-member states. Other activities are organised on an ad-hoc basis. For more information see the ECSL website or follow the European Centre for Space Law on Facebook or LinkedIn.
---
AIJA partners with LAWASIA to host Young Lawyers' Forum at their 31st Annual Conference
04 June 2018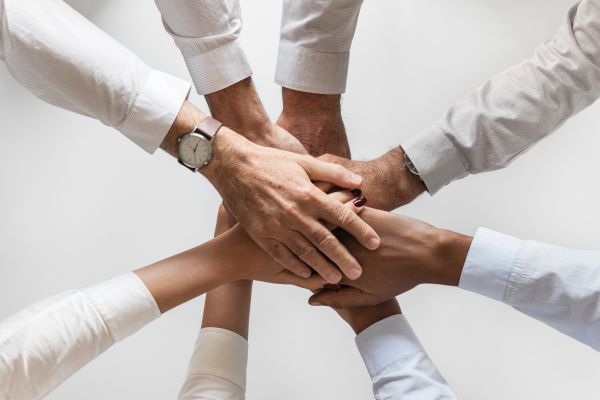 AIJA and LAWASIA are co-hosting the Young Lawyers' Forum session taking place during the 31st LAWASIA Annual Conference "New Era for South East Asia" from 2-5 November 2018, in Siem Reap. To see the programme and register, visit the dedicated website.
The 31st LAWASIA Annual Conference is a platform for bar leaders, jurists, professional organisations and individual lawyers from across the Asia Pacific to discuss regional developments in law, including such issues as judicial practice, legal education, cross border business and investment law and cross-border dispute resolution.
The Young Lawyers' Forum session will be held on Saturday, 3 November. The session will focus on the interests of young lawyers from any part of the world, and will provide them with an opportunity to raise issues of particular concern to the next generation of practitioners. Experienced practitioners are welcome to participate. If you are a member of AIJA and wish to contribute to the session as a speaker, please contact us by email: office@aija.org. This will be a great opportunity to grow your business and expand your network across the Asian market.
---
International Bar Association (IBA) awards scholarships for their Annual Conference, 7-12 October 2018, Rome
03 May 2018

IBA European Regional Forum is once again awarding scholarships to European young lawyers (under 35 years) for attending the IBA annual conference from 7-12 October 2018, in Rome.
The scholarship covers the attendance to the annual conference and all costs for travel and accommodation. This year's conference will focus on the current critical challenges facing the EU and will discuss different views on how to best meet these challenges. For more information, visit the dedicated website.
---
AIJA partners with the European Centre for Space Law
21 March 2018

AIJA is pleased to partner with the European Centre for Space Law (ECSL) for our third edition of the Best International Future Lawyer Award competition. The competition invites law students with an interest in international law to submit an essay responding to the following question: "The moon is colonised and you are in charge of its legislation. How do you handle it?". The deadline to enter the competition is 15 May 2018.
The European Centre for Space Law (ECSL) was established under the auspices of the European Space Agency in 1989, with a mandate to promote awareness, knowledge and development of the legal framework relevant for outer space activities. The ECSL seeks to fulfil its mandate by organising a range of conferences, courses and activities for students, academics and professionals throughout the year. Every year, the ECSL organises the European Rounds of the Manfred Lachs Space Law Moot Court, an Essay Competition and a two-week course on Space Law and Policy – free for selected students from or studying in an ESA-member states. Other activities are organised on an ad-hoc basis. For more information see the ECSL website or follow the European Centre for Space Law on Facebook or LinkedIn.

On 23 and 24 March, the ECSL will organise a Practitioners' Forum and a Young Lawyer Symposium at ESA Hq in Paris. The Practitioners Forum aims to gather experts from all over the space sector to address an emerging issue in space, this year focusing on cyber issues and legal tools to address and mitigate threats. The aim of the Young Lawyer Symposium is to allow for early career scholars and professionals to present on a space law related topic in an international forum, exchange ideas and network amongst themselves. This year's Young Lawyers' Symposium will consider legal aspects in relation to space debris, renewable launchers, space vehicles and future exploration.
AIJA will be present at the Young Lawyers' Symposium on 24 March 2018. We look forward to being there and discussing with participants about how they can apply to become the next Best International Future Lawyer. See you there!
---
AIJA supports ELSA Student Trainee Exchange Programme (STEP)
07 March 2018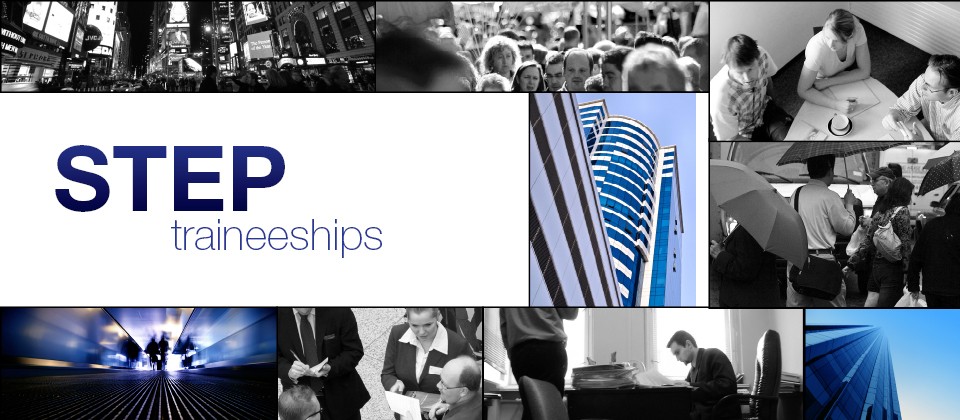 This year, AIJA is happy to support again ELSA, the European Law Students' Association, in their efforts to identify law firms that may be interested to hire new trainees and be part of STEP.
STEP is a trainee exchange programme that enables law students and young lawyers to gain first hand experience of the substantive and procedural law as well as the culture of another country. The Student Trainee Exchange Programme of ELSA offers AIJA members the opportunity to have highly qualified law students from all over Europe as trainees. The traineeship can vary from 2 weeks to 24 months and can take place in any law related area.
For more information about the traineeship programme, visit the dedicated website.
Read testimonials of AIJA members that benefited from the STEP programme:
"Our office has a specialized, niche field of expertise: assisting German-speaking clients in Belgium. ELSA STEP is therefore an excellent partner for us, as it brings us in contact with many native German speaking students from abroad. On the other hand, the students find an interesting opportunity abroad where there is no language handicap. On the contrary, they can immediately 'STEP' in. The selection process goes very smooth and fast, and is almost completely arranged by ELSA itself. We just fill in the forms concerning the requirements and after some time we receive detailed CVs of the candidates, leaving us only the (difficult) task to select. No hassle with separate traineeship agreements etc… everything is standard form,so we can concentrate on working together with the
students." - David Diris, Kocks & Partners (Belgium)

"We are very pleased and satisfied in participating in ELSA Traineeship Programme and we will do it again. It was an interesting experience for the trainee who had the opportunity to work with us for a period of time and leave the life of a law firm, but also for the people of our firm who benefited from networking with an international student." - Manuela Cavallo, Portolano Cavallo Studio Legale (Italy)
---
And The AIJA 2018 Annual Congress Host City Is…?
30 November 2017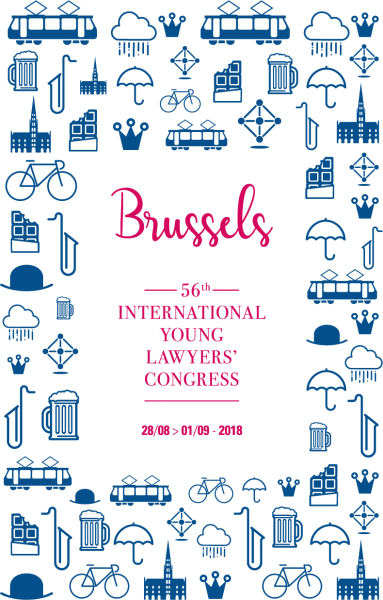 With memories of the Tokyo Annual Congress still as fresh as sushi, our thoughts now turn to the host city for the 2018 Congress. And here's a culinary clue: this time it has more of a 'Moules et Frites' flavour. That's right, it's Brussels, in Belgium.
Given its central location at the heart of both Europe and the EU seats of power, Brussels is also where AIJA is headquartered.
"The International Young Lawyers' Congress will reflect the spirit of Brussels", explains Marie Brasseur, Vice President AIJA Corporate and M&A Commission. "Brussels inhabitants are easy-going people who like to meet with friends and enjoy a good meal. Without changing the fundamentals of an AIJA Congress, our goal is to render the scientific program more attractive for all participants during the whole Congress and to have as much time as possible for participants to interact during the social events."
Attendees will experience life in the very centre of Brussels with plenty of time to interact with peers in a whole series of settings, including working sessions, the café culture, in the Grand-Place, or one of the city's many famous public parks.
While the 2018 Congress sees AIJA coming home, the focus of the programme will remain very global in outlook. In fact, the topic of 'globalisation' will run throughout the seminar programme.
Given the recent rise of populist, anti-establishment politics in various countries, the entire structure of free trade, free movement and globalisation is being called into question. Democracy, human rights and the rule of law appear to be under threat in many places around the world.
With all these topics in mind, the AIJA Annual Congress 2018 will seek to develop a scientific programme that examines these emerging trends and discusses where we are heading: is it towards greater integration, international co-operation and cross border trade, or in the opposite direction?
"These topics are of crucial importance to young, career building lawyers from around the world", says Brasseur. "We think that Brussels, as the de facto capital of the EU and a truly international city, is the perfect place to address them."
The attendees of the Brussels Congress will therefore "have a great opportunity to learn and discuss the challenges we may face in our professional lives in the coming years", says Grégoire Ryelandt, member of the AIJA Antitrust Commission. "The focus will be on cutting edge international legal developments, with great networking opportunities."
Keep up to date at http://brussels.aija.org.
---
Career Barriers for Women Highlighted in Tokyo
27 October 2017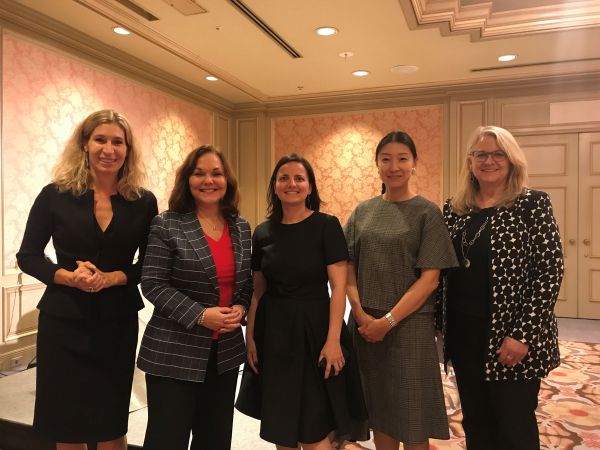 For many who attended the Tokyo conference, the prestigious Voice of the Profession session on Women in Law & Innovation was a stand-out event.
The impact of innovation on the future of the legal profession and gender equality in leadership positions is a topic of crucial importance to young lawyers who are building careers and families simultaneously. With many firms experiencing intake rates of 50% women or more, limiting their career advancement would cause a distinct competitive disadvantage.
The keynote speaker Tsukiko Tsukahara, vice-president of Catalyst Japan, a leading global non-profit organisation accelerating progress for women through workplace inclusion, covered everything from how the gender landscape differs in the US versus Japanese Law firms to how inclusion predicts rates of innovation (clue: there is a strong link). She also provided her top takeaways for audience members to advance their career, including "be an inclusive leader, challenge stereotypes in yourself and others", and "make this everyone's problem to solve." Additionally, Tsukiko pointed out that "gender diversity is not only women's issue but an issue for creating innovation." Regarding how inclusive leadership behaviours could result in innovation, she believes "inclusive leadership behaviours realize psychological safety in people's minds that enable people, team, citizenship and individual innovation. Everyone, not only the people at the very top of the organisation, can role model as an inclusive leader, yet you can start with EACH behavior to influence people and create an inclusive workplace."
In the following interactive debate that was moderated by Orsolya Görgényi, Immediate Past President of AIJA, Partner at Szecskay in Budapest, some strong views exchanged regarding gender inequality. Sara Sandford, Immediate Past Chair of International Law and Owner Garvey Schubert Barer, US, commented on her previous experiences of working in Japan: "When I first worked in Japan, I definitely experienced different treatment than men. In fact, I was told they wanted to hire me but needed to get permission from others to hire a woman, because they had recently hired two other women and maybe the partners didn't want so many women."
While being clear that women are no more or less innovative than men, "I absolutely believe that adding diversity increases the quality of what we do because more people with varied perspectives bring varied ideas", said Sara. "Also, diversity of our firm's lawyers and staff allows our firm to relate to different clients, bringing greater understanding of a clients' goals and objectives." During the debate Hilarie Bass, President of the American Bar Association, Partner of Greenberg Traurig in Miami spoke on the unconscious bias and the ABA's initiatives in gender issues.
The second keynote speaker of the night, Dana Denis-Smith, added: "in the US and the UK, countries with a longer history of women being allowed to practise law, the challenge is one of leadership... Leading by example and getting women involved with the regulators, in the international debate and generally with policy making is important in order to shape the future landscape of the profession."
Taking inspiration from the surroundings, Dana believed that maintaining equality and diversity is akin to tending a formal Japanese garden: "equality can easily fall out of shape at the drop of a stone. So we must continue to pursue equality but recognising its fragility."
---
AIJA Supports Syrian Lawyers with English Courses
27 October 2017

For the past two years, AIJA has proudly sponsored English classes for Syrian refugees from the legal profession. The classes in Turkey are organised by ILAC, an association co-founded also by AIJA, aiming to empower lawyers, judges other legal professionals who had to flee their country because of the war.
"After the circumstances that took place in Syria, many lawyers and judges left Syria because of many tough reasons", explains Mazin Al-Balkhi, ILAC Syria Team Leader. "The idea was to start an English language course that to help many Syrian lawyers and judges to cope with the difficult circumstances, find new jobs in their fields, and ultimately contribute to rebuilding the legal system in Syria."
The location of the school - Gaziantep in Turkey – was chosen because of its high concentration of lawyers and judges. The participants were nominated by ILAC according to their legal qualifications in the field and a recruitment process for teaching which saw Ammar Abu Hemeda successfully apply.
"The results are good and we have achieved positive progress", informs Abu Hemeda."The number of students is increasing and we have had strong numbers until now. The goal is to reach an intermediate level by September 2017 so that we can begin with a new more advanced level providing advanced grammar and texts to achieve the mission of the program successfully."
The participants, aged between 20 and 49, and a mix of both men and women, are all lawyers, judges and legal activists. The course is divided into two main parts: general and academic English, and legal texts.
"The course helps the participants in improving their jobs and communicating and reading legal texts in English as much as they can", says Abu Hemeda."The course also helps them in keeping them up to date with the latest news in English language. The participants are keen to learn English in order to read more about European law hoping that they can participate in hammering out new laws in the future."
Amongst the many inspirational stories, the most remarkable one is Mr. Al Hassan's story, says Al-Balkhi. "Mr. Nasser Al Hassan is a judge from Homs, Syria, and he is 49 years old. He attended the classes regularly and showed great commitment to learn the language, although he has not dealt with it for 25 years! Amazingly he coped with the difficulties and achieved great success. He got a new and appropriate job in the legal field". He made it, he says, thanks to AIJA.
---
57e congrès de l'Union Internationale des Avocats
15 July 2013

UIA - 57e Congrès du 31 octobre au 04 novembre 2013 à Macao, Chine.
l'Union Internationale des Avocats invite les professionnels du droit du monde entier à Macao en Chine pour la 57e édition de son congrès annuel. Le thème principal de cette année sera L'avocat face à la corruption. Un rendez-vous professionnel à ne pas manquer puisque plusieurs groupes de travail se réuniront simultanément pour traiter plus de 40 autres thématiques. Les congrès de l'UIA rassemblent environ 1200 avocats venus de plus de 70 pays. Inscrivez-vous dès maintenant !
Union Internationale des Avocats 25 rue du Jour - 75001 Paris - France Tel : +33 1 44 88 55 66 - Fax : +33 1 44 88 55 77 E-mail : uiacentre@uianet.org www.uianet.org

pour en savoir plus cliquer ici


---
Load more