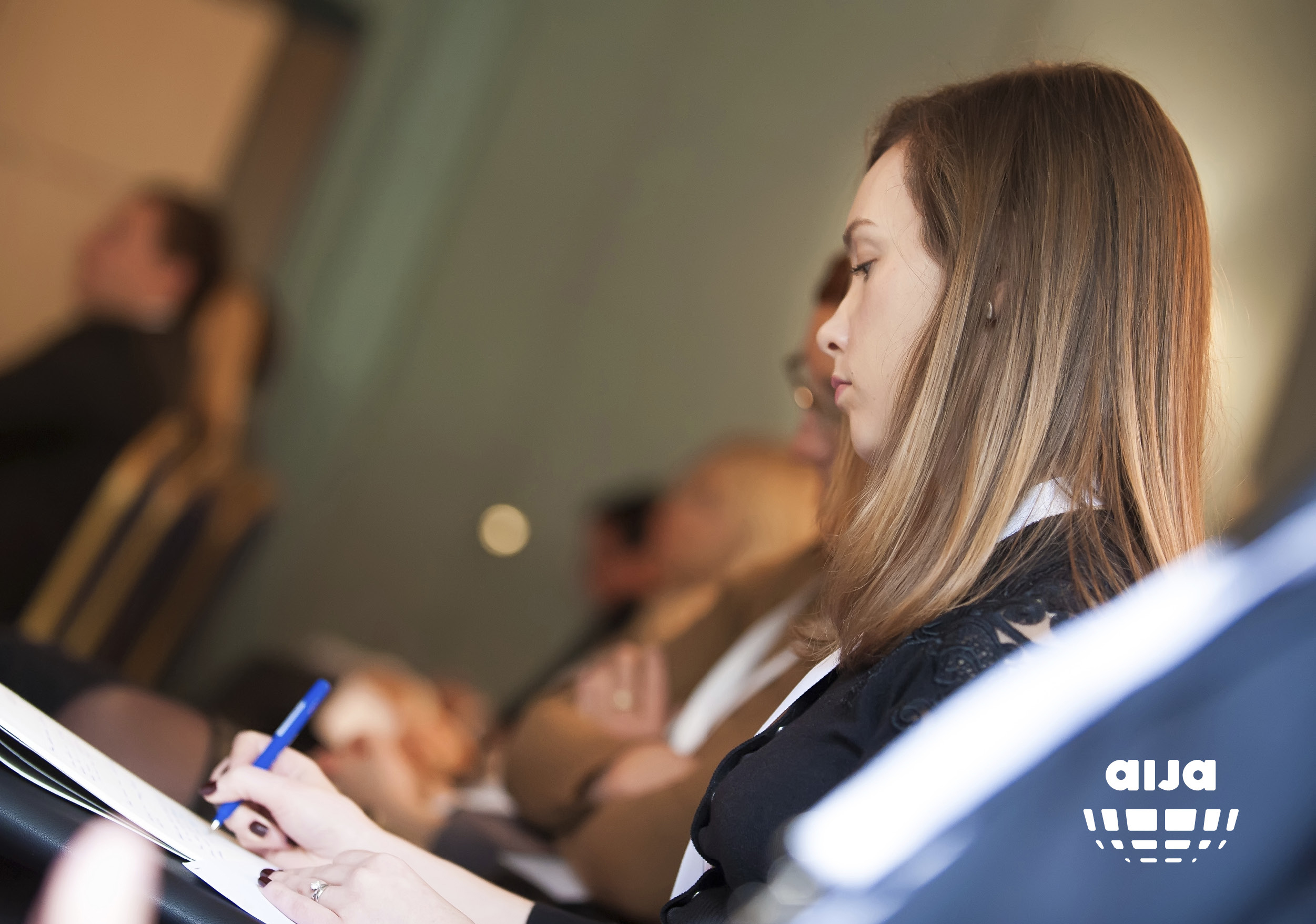 BU Law's Executive LLM in International Business Law (ELLM) is proud to work with the International Association of Young Lawyers (AIJA) to advance the educational opportunities of its members.
The ELLM is a 20-credit graduate program that provides exposure to the core topics of international business practice. The curriculum is customized for experienced legal practitioners and includes courses on topics such as: international arbitration, risk management and compliance, international business transactions, transnational legal practice, and international mergers and acquisitions. The ELLM's faculty consists of internationally renowned legal academics and practitioners. Learn more about the ELLM.
AIJA Member Benefits
Scholarship Opportunities
$7,500 per scholarship available to AIJA members
The ELLM has restricted a pool of scholarship money exclusively for AIJA members. A limited number of scholarships up to $7,500 each are available to qualified applicants. Applicants who wish to be considered for the AIJA scholarship benefit should make reference to their AIJA membership and their candidacy for the scholarship benefit in their personal statement. Please visit the ELLM application page for more information on the application process.
Discounted Professional Education
50% discount (USD $150) for AIJA members
In collaboration with the online learning platform called edX, which was founded by MIT and Harvard, BU Law and the ELLM developed the self-paced online course: Legal Risk Management Strategies for Multinational Enterprises. The course examines the issues that multinational companies face in adhering to the numerous laws and regulations that govern their operations. Students will be introduced to new tools for managing risk in the global marketplace and learn how to identify, analyze, and control compliance risks in various commercial and financial contexts. Topics such as the Foreign Corrupt Practices Act, Sarbanes Oxley, the OECD Guidelines for Multinational Companies, and ethics programs will be covered from a compliance and risk management perspective.
AIJA members who wish to claim this discount should email lawmooc@bu.edu and reference their AIJA membership.
If you have any questions or concerns please contact the ELLM at execllm@bu.edu.