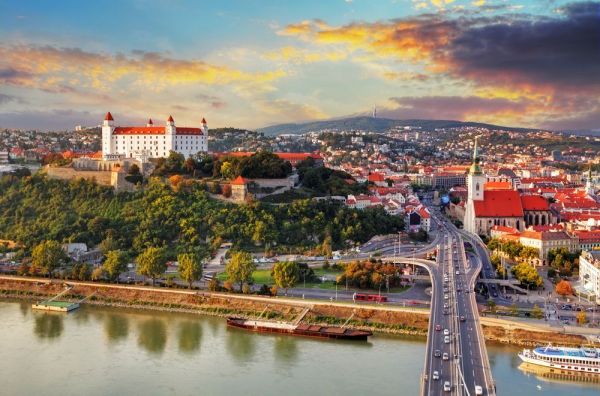 This autumn sees two separate Commissions join forces for a single, not-to-be-missed event. The TRADE (Trade, Retail, Agency, Distribution, E-commerce) and Labour and Immigration Law Commission will hold a double seminar conference in Bratislava from 12 to 14 October 2017. It's packed with current hot legal topics, says Marek Holka, Member of the Organising Committee: "The TRADE programme covers cross-border and international operations, such as the distribution through on-line platforms or the latest news on commercial and unfair practices. There will also be a specific session on the distribution of pharmaceutical products, and restrictions to B2B transactions."
Meanwhile the Labour and Immigration Law Commission will feature up-and-coming AIJA members alongside experienced employment and immigration law practitioners from across Europe and the globe. "Alongside employment law issues from bonuses, severance and termination payments, to TUPE and cross border employment disputes, the seminar will focus on global mobility and immigration issues in the current climate post-Brexit and Trump", says Holka. "Participants will also get the chance to examine the way the law and practice have developed to take account of the ageing workforce, and related health issues."
The benefits of running a joint-session of the TRADE and Labour and Immigration Law Commission mean that shared issues such as employment, distribution agreements or franchising, can be dealt with from different yet complementary perspectives.
Delegates from the two streams can also benefit from the networking with each other. "The participants should not miss the opportunity to discover the city, taste the local cuisine, and meet young lawyers from Slovakia and the region beyond", recommends Tomas Rybar, Member of the Organising Committee. "Delegates will get a taste of the local restaurant and club scene, with both international and – albeit sometimes challenging! – local flavours, as well as the opportunity to participate in a lovely mini-train sightseeing tour around the old town."
As the capital of Slovakia, Bratislava is a convenient size with approximately half a million residents. The conference centre will be in a prime city location to access its main attractions, such as the pedestrian district of the medieval old town, Bratislava castle, the UFO Tower and the modern Eurovea city quarter.
The event is also supported by the Slovak Bar Association, so it will be a great opportunity to meet young lawyers from Slovakia and beyond. Whether you're into TRADE, labour, or just the delights of Slovak cuisine, make sure you book to attend this autumn. The Organising Committee of this event is composed of a team of lawyers from many different countries: Jan-Ove Becker (Germany), Christine Borfiga (France), Slavomir M. Cauder (Slovakia), Janine Demont (Switzerland), David Diris (Belgium), Marek Holka (Slovakia), Yoav Noy (Israel), Joyce Pitcher (France), Tomas Rybar (Slovakia), Rebecka Thörn (Sweden), Florence Verbeek (Netherlands), and Andreas White (United Kingdom).
For more information click HERE.