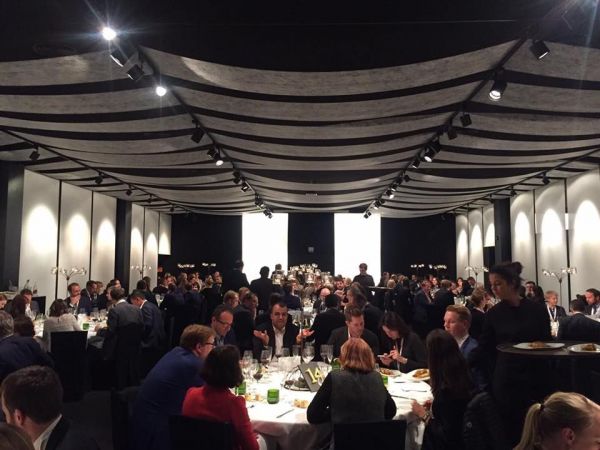 The Girona half-year conference (HYC) promised to cover two entertaining topics: "Crowdfunding & Alternative Financing" and "Film Industry Law". But did they cover, and did they live up to the delegates expectations?
The Seminar on Film Industry Law started with a general overview on audio-visual rights out of the cinema, dealing with "the ownership on the film industry Intellectual Property rights and the management of Audiovisual Rights", informs Cristina Hernandez Marti, who was in charge of the Film Industry seminar. "After lunch on Thursday we explored the universe of IP rights cascade in the film industry, the role of trademark law in the cinematographic world and ended up with a panel on film production and distribution. On Friday we started with a public law approach examining the requirements that have to be taken into consideration when filming outside the studio. And we ended this seminar with the panel on War Over IP Rights."
The Film Industry Seminar also gave a general overview of the audio-visual rights, and the copyright treaties which deal with such rights. "We covered the problems that may rise when there is a multitude of parties involved in the production of a movie", says Cristina. "During the panel on Management of Audiovisual Rights we also discussed about the problems a production company has to deal with. All the sessions, were really interactive and the audience participated actively throughout the seminar."
Other highlights included Rafael Sanchez from the Spanish collective society covering Spanish private copy remuneration, Yvonne Maier of NDF, Germany, on the remuneration of actors and other contributors to the movie, and the film editor Alexandru Radu's industry insider view.
Meanwhile the seminar on crowdfunding and alternative financing, explains Pablo Vinageras Cobielles of the Organising Committee, "was rich in content, diverse in speakers, interactive and dynamic. The panels on 'how to finance a project with a happy end' and 'the Brexit Thriller' were most interactive while the 'shared economy' brought innovation and thought-provoking discussion".
Girona was also able to offer social outings to complement the seminar programmes. The Saturday sessions concluded with a tour of the locations used during the filming of Game of Thrones, followed by the gala dinner held in a twelfth century castle.
"We received really positive takeaways from the attendees. The input received proves that the Girona HYC was a success", said Pablo. "Attendees praised the venues chosen for the social program, while a good diversity and balance was reported in the number of jurisdictions represented, ages, gender, nationalities, in-house lawyers/legal advisors and external speakers. We have been told by numerous attendees that Girona HYC will be long thought-of as an outstanding conference."