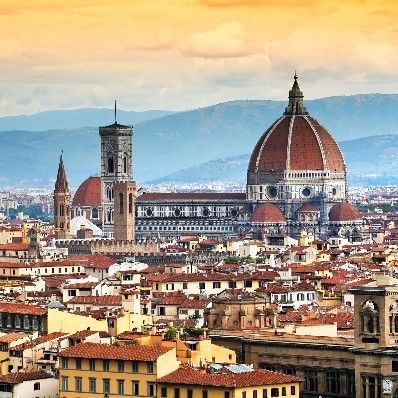 The city of Florence could stake a claim to having invented modern taxation: commercial credit, government borrowing and merchant banking all flourished in Renaissance Florence, under the House of Medici. It's a pretty fitting city, then, for this year's AIJA tax law seminar which takes place from 1 to 3 March. But despite the obvious historical context, the theme of the seminar is exceedingly modern: "The concept of fairness in national and international taxation".
Pietro Mastellone, Organising Committee Member, explains, in some detail: "This is a pivotal concept for the development of tax law. If the tax is fair, both in its substantive perspective (i.e. how much you should pay to the state) and in its procedural one (i.e. how is the tax effectively collected?) then the tax systems are able to pursue their institutional role to finance the public expenses through a wide contribution from honest taxpayers." The presentations will therefore, "treat the impact of procedures that allow tax authorities to obtain information useful to carry out control activities on taxpayers producing income abroad, which may be considered, somehow, the 'thermometer' of the evolution of international tax law."
Pietro continues, enthusiastically: "The transition from a total absence of assistance between states, essentially justified by the fact that taxing powers are an expression of a state's sovereignty, to a stage – following the G20 of London 2009 – in which forms of cooperation exponentially expand. This has led to a scenario where taxpayers' fundamental rights are not adequately protected in cross-border situations". Counterweights in international public law such as bilateral treaties, or the EU Charter of Nice, are therefore increasingly coming to the fore.
The social schedule includes a welcome cocktail reception on the rooftop bar (weather-permitting) of the Grand Hotel Baglioni, walking tours of the historical centre of Florence, wine and cheese tasting, Florentine cuisine at "Buca Mario", cocktails at the "Colle Bereto Café" and even late-night dancing at the "YAB" nightclub.
Pietro's commitment in setting up the 11th AIJA Annual Tax Seminar reveals a 'family tradition' in hosting high-quality legal conferences in Florence, since his father Carlo – actually Honorary Vice-President of AIJA – organised there a memorable AIJA Annual Congress on "The financing of start-up companies" in September 1997.
For more information and to register, visit the dedicated web page.