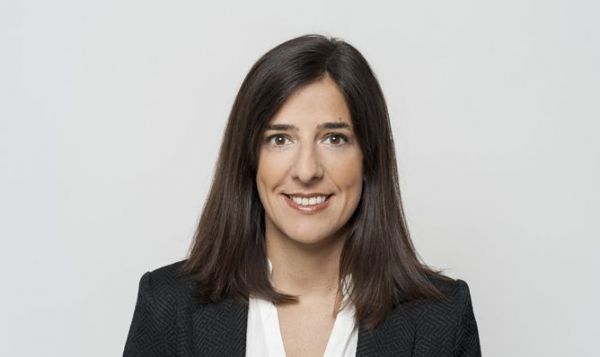 The legal landscape for corporate governance is constantly changing under the spotlight of evolving compliance, operational and market requirements. Effective corporate governance practices are essential to a good functioning of a company, including to its relationships with shareholders, suppliers or customers. In-house and outside counsel can be instrumental in improving the corporate governance practices of a company and managing risks that could affect the value of the business or shareholders. This will be a topic for further discussion at the AIJA Half-Year Conference from 23-26 May, in Warsaw.
AIJA invites all in-house and outside counsel and other legal professionals interested in the latest trends and developments in corporate governance to attend the Conference seminar titled "Corporate governance – current trends and development". The Seminar is organised by the Corporate and M&A Commission of AIJA.
In the run-up to the Conference, Anne Toupenay-Schueller, Partner at JEANTET AARPI, member of AIJA and speaker at the Half-Year Conference, shares more details about the session and gives her view on the challenges and opportunities in corporate governance.
Anne says that during the Seminar, participants will have the opportunity to "exchange views on the latest developments, specifically regarding compliance. Related challenges and opportunities in various jurisdictions across the world will be also addressed".
Challenges and opportunities for effective corporate governance
Corporate governance has evolved over the past years. We witnessed changes particularly with regards to compliance. For instance, Anne says, "in France, new legal requirements have been put in place for companies above certain thresholds to comply with compliance measures (the so-called "Sapin 2" law (No. 2016-1691 dated 9 December 2016), specifically on anti-corruption, trading in influence, but also the law No. 2017-399 dated 27 March 2017 on the corporate duty of vigilance for parent and instructing companies, to identify the risks and prevent damages to human rights and other fundamental freedoms). Certain companies are accordingly required to put in place measures and procedures (e.g. cartography of risks, assessment procedures, alert procedures, etc.) and ensure an ongoing follow-up".
Speaking about the opportunities in corporate governance, she adds that "an efficient corporate governance system can enable investors to have confidence in the business and the economy. You can then use the system in place to assess the performance of the company". With respect to compliance, companies are invited to promote effective and strict practices, including a strong undertaking from the managers in the organisation and compliance processes. Good communications within the company on such practices are as well of great importance.
Over the past years, we have also witnessed the rise of shareholder activism and their ability to influence corporate management. More than ever, it is important to put in place processes that allow effective engagement. Anne refers to the principles of corporate governance from the OECD. She explains that these recommend providing sufficient information to shareholders on all decisions having a material impact/giving rise to fundamental changes on the company and the right to approve or to participate to them. For instance, "under French law, shareholders of limited liability company have access to information during shareholders meetings; they are entitled to raise questions in relation to the agenda. They also benefit from specific rights; certain decisions can only be taken in the shareholders meeting (e.g. modification of the By-laws). This can also raise the question of protection of minority shareholders and investors".
The role of in-house and outside counsel
Anne believes that in-house and outside counsel can play a fundamental role in establishing effective corporate governance practices on various matters, such as "determining the most adapted governance structure for the company, assisting companies on compliance issues or advising them in case of a control from regulatory authorities".
We also see that the ongoing advances in communications are changing the role of internal and external lawyers. Emails, mobile devices ease our communications but also increase the expectations of clients. Clients now expect lawyers to be accessible at all times and to respond even faster than in the past. Consequently, successful lawyers must be able to adapt and provide effective advice to clients in a timely manner. But success goes beyond this. A corporate governance lawyer should also be able to define business-oriented strategies and solutions for clients and understand their objectives. It is important to proactively anticipate issues and risks that clients may have to face.
Finally, there is a distinction to be made between in-house and outside counsel. The in-house counsel is generally involved in the process earlier, usually at the planning stages. So, compared to the outside lawyers - in-house counsel have the opportunity to shape decisions early and help the business minimise legal risks while achieving its objectives.
The Half-Year Conference will be divided into two seminars. The first one will focus on current trends and developments in corporate governance, while the second one will focus on the relationship between in-house and outside counsel and their clients. Other exciting news will be announced soon, so stay tuned on our social media channels and website to get the latest updates.
See you in Warsaw!