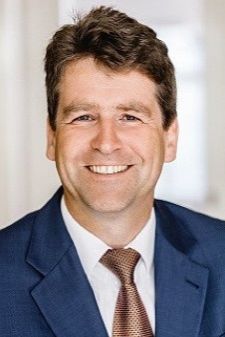 Frankfurt is not only the banking capital of Germany, but is also home to many other industries, including life sciences, biotechnology, logistics or IT and telecommunications. This has brought a strong local concentration of R&D and innovation activity across high-tech industries as well as traditional enterprises looking to revolutionise their business practices.
AIJA will host its 7th Annual Competition Conference from 21-23 June in Frankfurt to discuss the impact of innovation on competition law and share an outlook into the future. Alongside the Competition Conference, the AIJA IP TMT and TRADE commissions have organised a Conference covering emerging legal issues related to Internet of Things (IoT), including Standard Essential Patents and FRAND.
"We look forward to welcoming legal practitioners interested in Antitrust and IT law to Frankfurt. The Double Seminar will be a great mixture of red-hot topics, such as the development of IoT applications - the main topic of the IPTMT seminar, and IoT in relation to research and development – the main topic of the Antitrust Seminar", said Stephan Dittl, Organising Committee member at AIJA and Partner, Friedrich Graf von Westphalen & Partner.
"The rise of new technologies and various market mechanisms give rise to new issues in the field of competition law. For instance, an institute wanting to enjoy a stronghold in an ever-changing market landscape may need to assess whether the "old rules" apply to the new environment, how the new environment impacts the market structure, whether they must rethink or reinvent the law in the new environment. These are some of the issues that we'll try to address in Frankfurt", he adds.
Stephan also reminds us of the joint session on Saturday 23 June, when delegates are invited to explore the latest on FRAND wars, specifically in the IoT world. Another topic for discussion will be FinTech – which is a must in Frankfurt, the financial centre of German and home of the European Central Bank.
To register, please visit the dedicated event web page. See you in Frankfurt!