This year's 56th International Young Lawyers' Congress will be opened by the former President of the European Council and Prime Minister of Belgium Herman van Rompuy. Our distinguished guest will give a keynote speech on globalisation in today's world during the Opening Ceremony of the Congress, on Wednesday, 29 August at the Egg Brussels.
Globalisation is about much more than trade as it was in the beginning. Ten years ago, the world was close to a financial meltdown. It was a global crisis. Globalisation created huge migration flows, felt by many in Europe as threatening their identity. Terrorism became a global phenomenon. Free trade is often not considered any more as fair trade. The word 'trade war' is now very common. The cyberspace is part of war strategies and affecting privacy worldwide. Climate change is the biggest challenge for the human race and our planet. All this fuelled fear. Globalisation of the markets needs global governance. In times of rising nationalism, how can we build a safer world?
To register, visit brussels.aija.org.
About Herman van Rompuy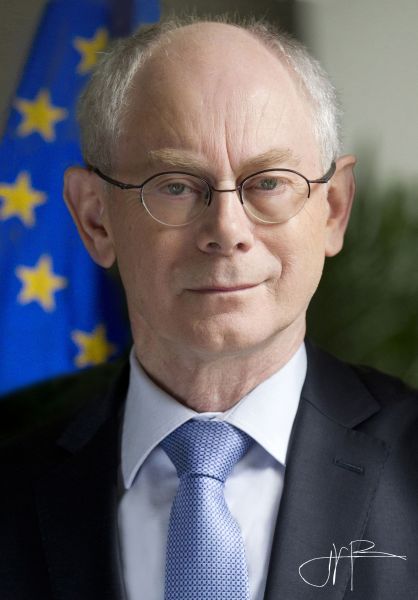 Elected as the first full-time President of the European Council in November 2009, Herman Van Rompuy took office when the Lisbon Treaty came into force on 1 December 2009. In 2012, he was re-elected for a second (and last) term starting on 1 June 2012 and running until 30 November 2014.
At the time of his first election, Herman Van Rompuy was Prime Minister of Belgium. Prior to that he had served in Belgium as Speaker of the House of Representatives (2007-2008) and in several government positions, including as Vice-Prime Minister and Minister of Budget (1993-1999). His was Minister of State (2004) and Secretary of State for Finance and Small Businesses (1988).
A former economist at the National Bank of Belgium, Herman Van Rompuy began his political career in 1973 as national vice-president of his party's youth movement. He was president of the Flemish Christian Democrats (1988-1993). He served in the Belgian Parliament, in turn as Senator (1988-1995) and Member of Parliament (1995-2009).
He is now professor at the universities of Leuven and Louvain, the College of Europe in Brussels and Sciences Po in Paris and he is the President of the European Policy Centre.