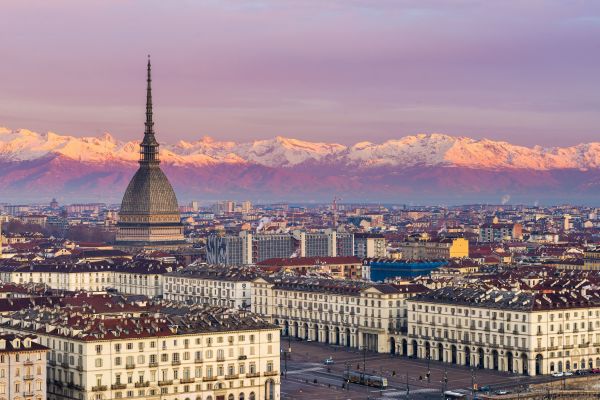 From 4-6 October, Turin will host AIJA's labour and immigration law annual conference "Work, work, work: current trends and challenges in labour and immigration law" which will run alongside a corporate and M&A seminar titled "Secrets to successful joint ventures".
To learn more about the two events, we asked our organising committee to share a few highlights.
Q1: What are the main highlights of the annual conference and M&A seminar?
Rebekka STUMPFROCK, Attorney, AVANTCORE Rechtsanwalte: The scientific programme of the annual conference will feature sessions about the latest developments in labour, employment and immigration law. Topics include "Compliance systems and surveillance of employees", "Daily opportunities and challenges of the international HR department", "Discrimination in the workplace and non-discrimination laws" and many more. It will also be interesting to discuss how different jurisdictions view legislations related to whistleblowing.
Marie BRASSEUR, Partner, ALTIUS: This year, the Corporate and M&A seminar is dedicated to joint ventures and will guide participants through the various steps, from prenup to exit. In addition to the corporate aspects, we will also cover topics that are specifically relevant to joint ventures, including competition and intellectual property issues.
Matteo COCUZZA, Partner, Studio Legale Pacchiana Parravicini e Associati: The keynote address on the international labour standards and new challenges in the working world will be something to look forward to next month. We are happy to have Maura Miraglio, Senior Programme Officer at the International Training Centre of the International Labour Organisation (ILO), with us on Saturday, 6 October.
Marco GARDINO, Associate, R&P Legal: October is the very best time to visit Turin! In addition to the scientific programme, we promise to have a great social and culinary experience. For instance, on Friday, 5 October, we will welcome participants to Turin's Egyptian museum for a guided tour of the one of the largest collections of Egyptian artefacts and a dinner in the museum. This will be followed by a wine tasting at the Ceretto winery and a visit of the truffle fair in Alba on Saturday, 6 October.
Q2: The latest challenges and trends concerning labour, employment and immigration law will be discussed at the annual conference. In your view, what are the main highlights?
Matteo COCUZZA, Partner, Studio Legal A. Pacchiana Parravicini e Associati: Free movement of employees has some new challenges: e.g. the new Directive on posting of workers, opportunities/limitations of business visitors throughout different countries and obviously the consequences of Brexit. A new challenge in the world of work is how to create and maintain a safe and non-discriminatory work place e.g. how to react and implement measures to prevent #MeToo discussions in the workplace, the impact of a third gender and how we balance monitoring employees and secure their privacy.
Nicky DE GROOT, Attorney, BWK Partners: Another topic to be discussed at the annual conference is how technology is creating a new world of work, specifically how social media impacts employees and businesses, employee surveillance, flexible working and how to guarantee employees' mobility. We also see different kind of flexible work models. Most of the flexible work models are a result of the digitalisation of the workplace. Some models create new challenges for companies while others drive new solutions e.g. mobile office, platform work or crowd working, flexible working hours or working time account, desk sharing and flexible retirement schemes.
If we look at the corporate law, companies are developing software to replace the work of lawyers e.g. in analysis of documentation and drafting of contractual models.
Q3: The M&A and Corporate law seminar will run in parallel to the Labour and Immigration Law Annual Conference. What are the key factors for successful joint ventures?
Marie BRASSEUR, Partner, ALTIUS: Before setting up a joint venture, the business partners need to understand what they each want from the partnership. Joint ventures often combine different cultures and ways of working. Understanding the similarities and differences between the parties, as well as the strengths and weaknesses, may help your business to grow faster and generate greater profits.
Marco GARDINO, Associate, R&P Legal: Another key contributing factor to the success of joint ventures is establishing coherent governance agreements that can define the right framework for making decisions and preventing disagreements in the event of deadlock situations between the partners. Agreeing on the business plan and objectives early can also benefit the parties. The mandate and freedoms of the partners then become clear and you can avoid competition within.
Luca VICARIOLI, Partner, VFGS Avvocati Associati: one of the benefits of joint ventures is the resources and knowledge each partner brings to the business. It is important to define an appropriate mechanism that allows an easy way to share information.
More to be discussed in October. To register, visit the dedicated webpage. See you in Turin!
Events powered by AIJA's Corporate and M&A and Labour and Immigration Law Commissions; organised by AIJA's Organising Committee:
Marie BRASSEUR, ALTIUS (BELGIUM)
Matteo COCUZZA, Studio Legale A. Pacchiana Parravicini e Associati (ITALY)
Nicky DE GROOT, BWK partners (NETHERLANDS)
Marco GARDINO, R&P Legal (ITALY)
Rebekka STUMPFROCK, AVANTCORE Rechtsanwälte (GERMANY)
Luca VICARIOLI, VFGS Avvocati Associati (ITALY)