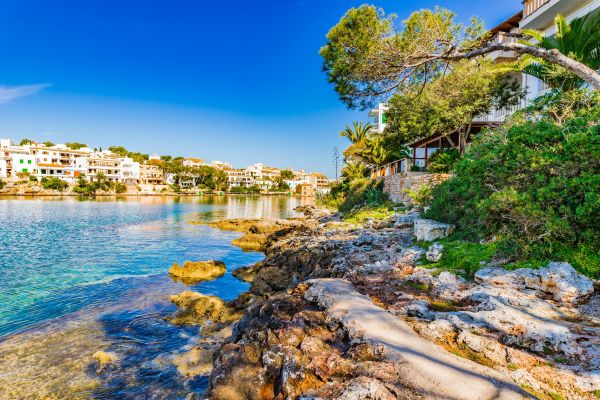 The legal sector will benefit from two industry perspectives under one roof at the AIJA – INSOL EUROPE joint insolvency seminar this year.
AIJA and INSOL EUROPE have joined forces to organise the seminar in Mallorca, from 13-15 June. The event will see lawyers and insolvency professionals offer multilateral views on the different issues lawyers, clients and insolvency experts can face during insolvency proceedings, under the theme 'Make twilight a new dawn: defensive and offensive strategies in insolvency matters'.
Bringing AIJA together with INSOL EUROPE - which is the leading European organisation of professionals in insolvency, business reconstruction and recovery - is hopefully the start of a long-term collaboration. Through events, the two organisations can benefit from an invaluable platform where they can exchange on the complex area of cross-border insolvency together with their members who are highly knowledgeable about this area.
'We're very excited about the partnership between AIJA and INSOL EUROPE's Young Members Group. It's a natural synergy, as both organisations focus on helping young practitioners to network, learn and advance their careers. Mallorca will provide AIJA and INSOL EUROPE members with the opportunity to get to know each other better in a beautiful and relaxed setting, with plenty of occasions for discussion. Moving forward, we hope there will be other occasions where AIJA and INSOL EUROPE members can be brought together at our events', say members of the AIJA Organising Committee Elaina Bailes (Stewarts), Armando Perna (Pozzi & Partners), and Philippe Sylvestre (Etude Max Mailliet).
On the schedule
Today's world is a global marketplace, with international trade and foreign investments rapidly growing. This growth sees more and more companies developing global businesses with assets and capabilities in more than one country. Consequently, the insolvency and restructuring market has also become more international. In this era of globalisation, a lawyer with a multilateral approach to insolvency matters is able to offer the right advice to his clients, and turn crisis into opportunities or, at least, roll with the punches to limit the damage. Typically, national insolvency regulation also needs to be considered, as it's generally internally oriented and can overlook what other regulations can provide, for instance in liquidation of assets. Against this backdrop, the seminar will seek to present tools for participants to set up the best strategies to approach insolvency from a different – and most importantly, international - perspective.
'We opted for an academic programme including traditional panels and debates to encourage open discussions and an active participation of the audience. We're confident that this format will shift the programme into a higher gear, with new and practical solutions to insolvency issues and plenty of international perspectives from our colleagues joining from all around the globe', say INSOL EUROPE representatives Anne Bach (Görg Rechtsanwälte) and Georges-Louis Harang (Hoche Avocats).
Participants will be able to stay at the seminar venue, Blau Privilege PortoPetro Beach Resort & Spa, a seafront hotel close to the picturesque port of Porto Petro and the Mondrago Nature Reserve. The seminar will start with a welcome reception at the hotel on Thursday, 13 June. The social programme will also include a dinner at the Mhres Sea Club, a restaurant well known for its location and Mediterranean dining experience, on Friday, 14 June. An optional tour and a tapas dinner at the Winery José Luis Ferrer are foreseen for those staying until Saturday evening.
To find out more about the event and register, visit the dedicated webpage. Early bird fees are available until 30 April. See you in Mallorca!