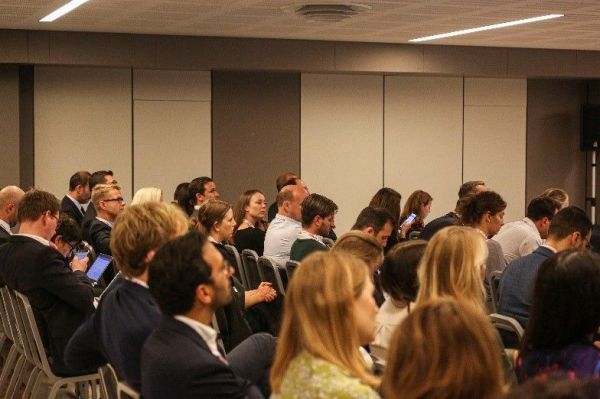 From Thursday 24 October until Saturday 26 October 2019, the Annual Labour Law Conference and M&A seminar took place in Lisbon. For three days, 200+ lawyers from all over the world discussed the latest trends and developments in labour law and M&A.
Upon arrival participants enjoyed a welcome cocktail and dinner at TOPO Chiado, with breathtaking views of Portugal's metropolis. The next day kicked off with a welcome address from AIJA President Paola Fudakowska and an interview between Pia Padfield (Ogletree Deakins) and keynote speaker Tarun Tawakley (Head of Employment and Litigation at Deliveroo) on the gig economy. We explored how Deliveroo differs from other on-demand economy models and discussed the legal challenges worldwide at a time where the law is still struggling to catch up with reality. This was followed by panel discussions on a wide range of topics such as the impact of Brexit on immigration and labour law and how the #metoo campaign changed work environments. Moreover, the joint M&A/Labour Panel on 'Marriage Counselling for Lawyers – Everything you have ever wanted to say to your M&A and Labour Lawyer' prompted an interactive discussion amongst panellists and delegates.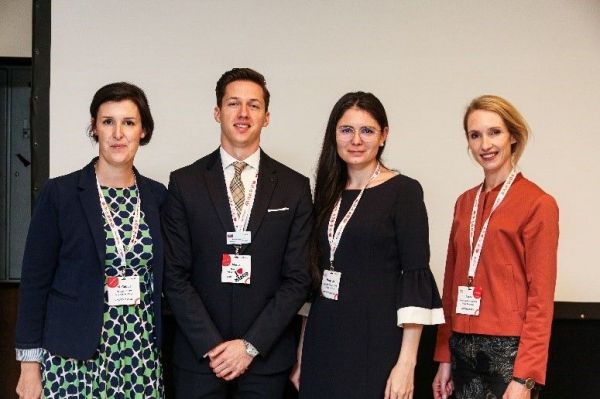 The two-day event concluded when Marek Laca from bnt attorneys in CEE, a full-service international business law firm based in ten Central and Eastern Europe countries and the event's gold sponsor, together with panellists Sanne van Ruitenbeek (Netherlands) and Margarita Egiazarova (Russia) discussed with moderator Cabell Clay (USA) the topical issue of 'How to keep your workforce happy?'. In today's hectic life, when forced positivity is becoming a problem, employee mental health is more important than ever. Marek argued that the prevention of stress-related illnesses costs less than losing valuable employees to resignation or dismissal.
In line with this topic, our attendees could also attend a rich social programme to supplement their academic schedule, including dinners at venues such as Palácio da Cruz Vermelha or Bairro do Avillez, or a boat tour with wine tasting. All in all, the event was a great success, and the number of participants proves a rising interest and need to share and exchange ideas and legal views in a cosmopolitan world.
The 2020 Annual Labour Law Conference will take place in Amsterdam, from 29 to 31 October.