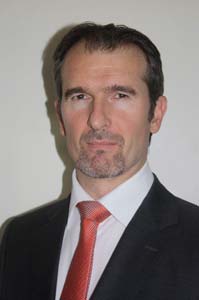 Dear Members,
Fifty years of international relations as intense as exceptional have brought AIJA to the extraordinary country of Argentina.
In Stockholm, back in 2011, the young international lawyers and jurists decided to begin their second half century in South America.
So the AIJA machine was set in motion. Fifty years of (elbow) grease in the workings makes the harnessing process increasingly efficient.
The members began to appropriate the event. The works coordinators started up on their marathon to ensure the link between developments in the law, specialist topics and the programme still in preparation.
Almost 20 scientific commissions are already preparing sessions on the legal themes that are most important to you. The Presidents and Vice-Presidents of each of them are searching for and picking out the most fiery and the most interesting topics and those which are the most topical in their specific fields of expertise. For the benefit of their audience, they will manage to bring in recognised speakers, lawyers, legal directors and representatives of the most prestigious international or local institutions to talk about the chosen subjects. Once again, these orators will do us the honour of joining us to talk frankly and directly about the future, the stakes and the recommended options in dealing with the problematic issues shared by all these professionals.
AIJA will recall its devotion to human rights and to ensuring they are respected as well as the actions that it has continued to take since its creation in connection with the principles that the young international lawyers and jurists believe in so firmly.
The organisation committee is already busy on all fronts looking into ways to make you welcome, share, progress and marvel at all the aspects of a unique local tradition.
The only objective is to make you happy, glad you came, pleased to be there and to participate, to learn to progress and to enjoy meeting the world. And happy to return home again with new clients, new colleagues, new contacts and unforgettable memories.
Buenos Aires awaits you,
AIJA invites you,
Argentina is expecting you,
Thierry Aballéa
President