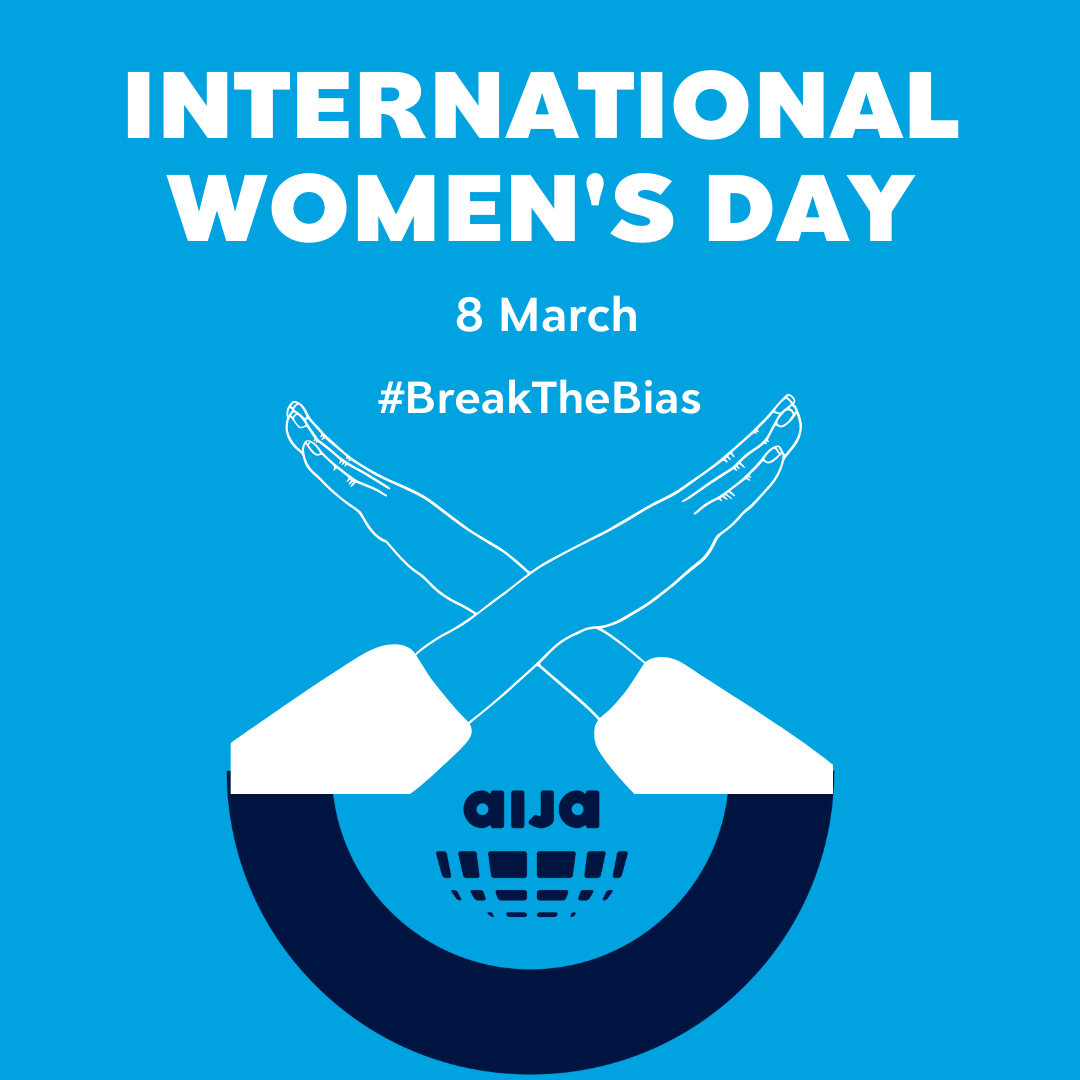 Happy International Women's Day to all. Are you ready to #BreakTheBias?
This year's IWD campaign advocates for a world free of bias, stereotypes, and discrimination. In the context of the climate crisis, the theme "Gender equality today for a sustainable tomorrow" recognises the contribution of women and girls around the world to climate change response, to build a more sustainable future for all.
At AIJA we are privileged to welcome a nearly equal amount of female and male members, with 50% of women currently in leadership positions. But there is still so much we can do, every day.
Within our community, the Diversity Officer and the AIJA Women Network (AWN) lead the efforts to raise awareness and initiate dialogues around key issues such as the power and benefits of diversity and inclusion, tools to effectively advocate D&I efforts, allyship and mentorship of women in the legal profession.
Most recently, at our November Half-Year Conference in Dubai, a panel of women leaders in law and business shared the start of their professional journey and the opportunities, challenges and choices that they have faced along that journey allowing them to excel to their fullest potential. They also gave their perspective on the essential ingredients to harness the future success of women business leaders in the Middle East region.
The network has also mobilised itself in the most efficient manner to organise immediate support to those impacted by the war in Ukraine. Our female leaders are a stellar example of strength and dedication. These are only a few highlights of their actions:
Launching the AIJA initiative to connect our legal community with people needing help as a consequence of the war. Read more here.
Setting up the "Swiss aide to Ukraine Association" to deliver fast humanitarian help to Ukraine. You can contact them here.
As an independent board member of the foundation, raising awareness of the activities of SOS Bambini housing refugees crossing the border towards Romania. You can donate here.
Organising humanitarian aid with the help of local bar associations
Offering pro bono legal aid for refugees arriving in European countries
Would you be interested in becoming part of the AWN? Please send us an email at office@aija.org and we will connect you with the group. Men and women are welcome.
UP NEXT
Save the date for upcoming events by AIJA's Diversity Officer and the AWN.
AIJA Women Network webinar
05 April 2022 – 14:00 CEST
Parental bias webinar with Laura Langner, expert on parental career success and research leader and big data scientist with the University of Oxford.
Toolkit for change webinar
13 April 14:30 – 15:30 CEST
Diversity & Inclusion workshop with the Diversity Officer.
Half-Year May Conference
18 – 21 May 2022, Gothenburg
'Working Parents Making It Work: Overcoming Maternal and Paternal Bias' workshop with Chelsea Mullarney, DEI Partner and sponsor of BR's Women's Initiative and Parents Forum and Litigation Partner at Brown Rudnick. More information here soon.
60th Annual Congress
Thursday 25 August 2022, Singapore
Being an ally – Building a successful international business. Please see more here.