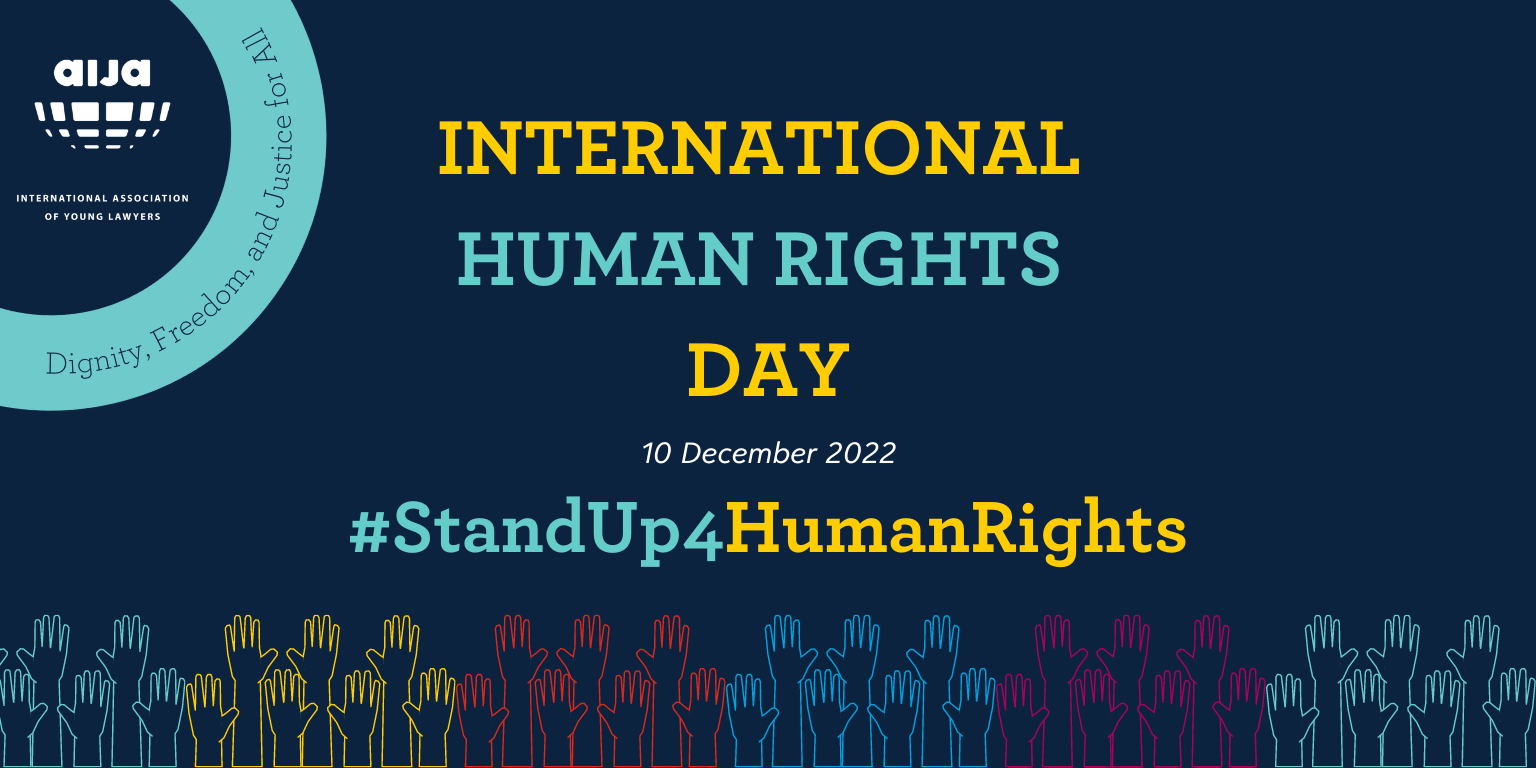 10 December is Human Rights Day. On the occasion of this day UN Human Rights launches a campaign on Dignity, Freedom, and Justice for All. The campaign aims to increase awareness of the Universal Declaration of Human Rights and promote the universality of human rights. AIJA supports this campaign and encourages its members to #StandUp4HumanRights.
Lawyers play an important role in standing up for human rights. While not all international lawyers may realise this, the legal profession is continuously under pressure world-wide. In connection to this, various international bar associations and lawyers organisations made a joint statement at a session of the United Nations Human Rights Council on 24 November 2022. The session was about the deteriorating human rights situation in Iran. The statement was made on behalf of the International Bar Association's Human Rights Institute, the International Observatory for Lawyers in Danger, the Union Internationale des Avocats, Lawyers Rights Watch Canada, ASF Suisse, and Lawyers for Lawyers. AIJA supports and endorses this statement and the call made therein.
Since the 1979 Islamic Revolution and increasingly over the years, the legal profession in Iran has lost its independence and lawyers have been subjected to detentions, harassments, and persecutions. AIJA joins the above associations and organisations in their call to Iran to protect, promote, and support the following basic rights:
1) the independence of the legal profession;
2) the principle of lawyer-client confidentiality;
3) the right to have access to a legal representative;
4) the right to prepare a defence.
If you have questions about this or want to be involved in AIJA's activities related to human rights, please contact the Co-Chairs of the Human Rights Committee.