Bruges 06 – 08 February 2014
Discussing the fast evolving high-tech industries a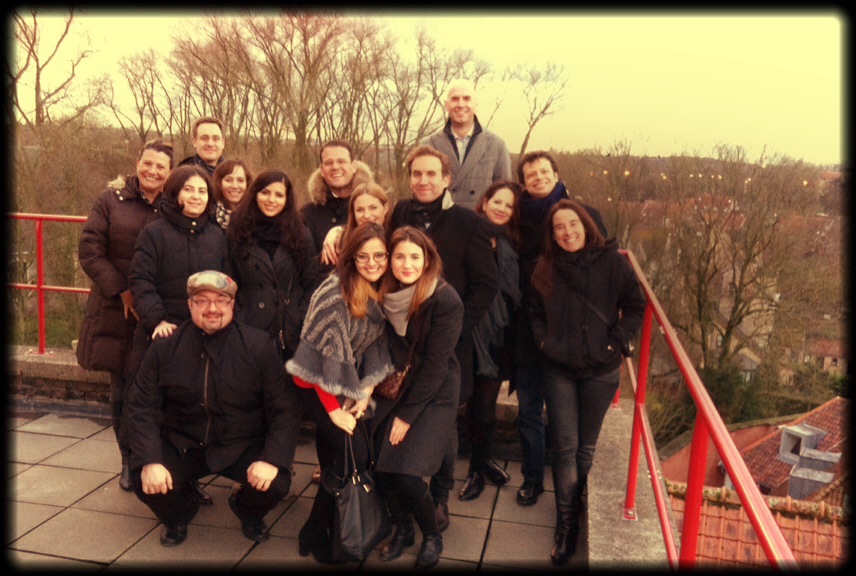 nd the applicability of traditional concepts of competition in the setting of the historic medieval Bruges – not a contradiction at all! As the city where the first commodity exchange was set up in the 14th century and where fantastic frites, waffles and beer contribute to the well-being of seminar attendants, of course, Bruges was the perfect location for a seminar dealing with a topic that has come more and more to the focus of competition regulators in recent years.
The Antitrust 2.0 Seminar in Bruges was perfectly organized by the Antitrust Commission and attracted not only 70 participants of more than 15 different jurisdictions, but also allowed an interesting exchange with professors and students from the College of Europe in Bruges joining the Seminar.
The presentations covered a broad range of hot topics, starting with an update on the new TTBER and an overview on how these new rules will affect practice. Further the topic that market power triggers great responsibility and the problem that high market shares as well as possession of standard essential patents are likely to be put on a level with the abuse of a dominant position was addressed. Moreover, a very recent topical issue was discussed: the regulation of internet services, covering new developments on travel markets from a competition law perspective, the EU Google investigation and an insight to German antitrust cases in the internet economy. The Seminar continued in the light of patent litigation and settlements, also dealing with the limits of settlements as well as pay-for-delay and antitrust boundaries when it comes to patent strategies and potential abuse of dominance followed by presentations on interoperability.
As always, the AIJA Seminar was a perfect occasion to meet old friends and make new acquaintances in a relaxed atmosphere and at wonderful dinners in the unique setting of Bruges. And of course, the guided tour in the only family brewery in the centre of Bruges that is still active was a perfect conclusion of the Seminar.
Last but not least I would like to thank the organizers for their great efforts in making the Antitrust 2.0 Seminar in Bruges to such an unforgettable event.
Corinna Potocnik
c.potocnik@wmlaw.at