Challenges for the banking sector in the near future: real estate matters, NPLs, consumers' litigation: a great quandary?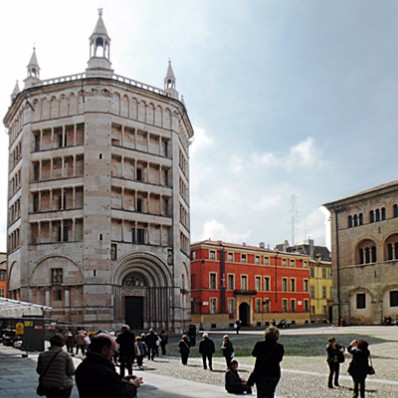 Parma
20 - 22 April 2017
---
The world economy is a top concern for bankers, with high debt, interest rate uncertainty and emerging market slowdowns reported as being the most worrisome of all external risks. The banking industry is feeling a lot of pressure in today's changing market and it is facing significant challenges ranging from technology risk and criminality to tightening regulatory requirements and political interference from mass consumer litigations to non-performing loans (NPLs) and eventually the introduction of machines instead of human beings as part of the entire banking process. The aim of this seminar is to explore the nature of some of those challenges and generate further awareness on short-term issues with a particular focus on the enforcement and recovery of NPLs. To broaden its scope, this seminar will also explore the issues commonly associated with NPLs in particular litigation, tax, real estate and the like. Outstanding external speakers have been secured and prominent AIJA speakers are on board as well!
On a social side, be aware that the quality of parmesan food will fortify the already convivial atmosphere on "home hospitality" evening, organized for Saturday bythe Italian colleagues. Last but not least, a celebration of music! On Friday evening we will be going for dinner at the Regio Theater. And much, much more…
Looking forward to seeing you in Parma!
---
AIJA Commissions

Banking, Finance and Capital Markets
Litigation
Real Estate

---

Full programme

Thursday 20 April 2017

Registration at the Maria Luigia Palace

Welcome Cocktail at Hotel Maria Luigia

Palace

Friday 21 April 2017

Registration at the Circolo di lettura

Welcome Adresses
David Frølich, President of AIJA
Michele Vaira, AIGA President


General introduction to NPLS the current scenario internationally


Moderator:

Giuseppe Cristiano

, De Berti – Jacchia, Italy

Enrico Poggi

, Credit Agricole (Cariparma), (Italy)

Richard Samuel

, 3 Hare Court, UK

Jordi Bermúdez Gutiérrez

, Roca Junyent, (Spain)

NPLS operations from A to Z (Cross-border and multi-jurisdiction deals)

Moderator:

Cecilia Peregrina

, Altenburger, (Switzerland)

Luca Olivieri,

Deloitte, (UK)

Luca Vicarioli

, VFGS, (Italy)

Pablo Vinageras

, Garrigues, (Spain)

Alexander Linnikov, Ph.D.

, Linnikov & Partners, Professor of the Financial University under the Government of the Russian Federation, (Russia), Honorary Advocate of the Moscow Regional Chamber of Advocates

The future challenges for the Swiss banking business in light both of the recent financial regulations and also Brexit, with England as the possible new main competitor
Moderator: Daniele Bracchi, Agnoli Giuggioli, (Italy)
Fausto Marcantoni, Banca Sempione, (Switzerland)
Prof. Dr. Martin Janssen, ECOFIN Group, (Switzerland)
Bethan Waters, Farrers, (UK)
Luca Re Cecconi, Rothschild Private Wealth, (Switzerland)

Transactions involving distressed properties

Moderator:

Martin Foerster

, GRAF & PITKOWITZ, (Austria)

Dorothee Atwell

, LL.M. (SMU), Universal-Investment-Gesellschaft mbH, (Germany)

Tomasz Kalicki

, Domański Zakrzewski Palinka sp. k., (Poland)

Steven Callens

, Simont Braun, (Belgium)

Josef Caleff

, Schellenberg Wittmer Ltd, (Switzerland)

Issues connected with realizing mortgages

Moderator:

Serena Corongiu

(Italy)

Lukas Bopp

, Kellerhals Carrard, (Switzerland)

David Ormsby,

Mason Hayes & Curran, (Ireland)

Egbert Walinga

, Edens Walinga (The Netherlands)

Dinner at Gran Caffè del Teatro

Saturday 22 April 2017

Registration at Circolo di Lettura

Seminar NPLS, mortgages and insolvency

Moderator:

Slavomir Cauder

, Giese, (Slovakia)

Christine Dempe

, Brödermann Jahn, (Germany)

Stephanie Reed Traband

, LKLSG, (USA)

Louis Verstraeten

, Atrea, (Belgium)

Litigating NPLS and other hot problems

Moderator:

Ned Beale

, Trowers (UK)

Damien Devot,

Meyer Fabre, (France)

Dr. Michael Walbert

(Austria)

Other issues in banking litigations (round table)

Moderator:

Federico Busatta

, Gianni Origoni Grippo, (Italy)

Aurélie Conrad Hari

, Bar & Karr, (Switzerland)

Marc Jones

, Stewarts, (UK)

Pierre-Yves Samson

, Soffal, (France)

End of the seminar and lunch

Optional afternoon social program
---
Practical information
Not included in the registration fee and is at the participant's expense.
We recommend the following hotel (s):
HOTEL SINA MARIA LUIGIA
Viale Mentana 140, 43121 Parma
Tel +39 0521 281032 - Fax +39 0521 231126 - reservationsml@sinahotels.com
Special rates have been fixed 80 Euro for single and 100 Euro for double occupancy, incl. breakfast and if applicable, Wi-Fi and additional taxes. The final date until when special rates are applicable is 15th March.
Hotel Torino Borgo Angelo Mazza, 7 - 43121 Parma
Tel. +390521281046 · Fax +390521230725
Email info@hotel-torino.it
Language
The seminar will be held in English.
Dress code
Business (working sessions) and smart casual (evening program).
Organising Committee
Daniele Alberto BRACCHI
Agnoli e Giuggioli - studio legale (ITALY)
Aurélie CONRAD HARI
Bär & Karrer AG (SWITZERLAND)
Giuseppe CRISTIANO
Studio Legale De Berti Jacchia Franchini Forlani (ITALY)
Martin FOERSTER
Pitkowitz Foerster Rechtsanwälte GmbH (AUSTRIA)
Giuseppe SCOTTI
Macchi di Cellere Gangemi (ITALY)