M&A Seminar: Cross-border reorganizations - Babel Towers?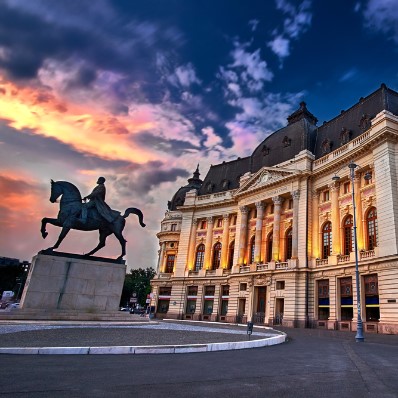 Bucharest
19 October 2017 - 21 October 2017
---
Corporate reorganisations are very complex as they involve in-depth knowledge not only of corporate law itself, but also tax law, employment law, regulatory, etc. Cross-border reorganisations are particularly complex as, in addition to the different areas of the law referred to above, take place within a legal framework governed by two or more jurisdictions.
Times were companies were acting on a national level are long gone. Nowadays, companies are acting and organised globally. The result of this globalization is that companies are being (re)organized at a cross-border level.
Corporate reorganisations can take many different forms (e.g. cross-border merger, transfer of corporate seat, transfer or contribution of a branch of activities, etc.) and might take place within the framework of a corporate M&A transaction or within the framework of a purely internal restructuring.
Finally, reorganizations do not involve the company only. The interests and/or concerns of many stakeholders (e.g. employees, creditors, shareholders, supervising governmental authorities, etc.) are to be taken into account as well. Nevertheless, it will be the corporate M&A lawyer who ultimately will need to oversee and manage the various legal (and cross-border) issues and make sure that all hurdles can be taken and that the cross-border reorganisation can be completed successfully.
As capital of the EU country with the fastest growing economy, Bucharest is one of the cities that have captivated the attention of many investors. Known as little Paris, Bucharest is a city of contrasts. An architectural mixture between French neo-classical and communist buildings, home of Ceausescu's infamous Casa poporului (world's second largest administrative building) and Enescu's classical music festival, the capital offers something for every taste.
The seminar "Cross-border Reorganisations – Babel Towers?" is organised by the Corporate M&A Commission and is particularly targeting corporate lawyers (including tax and employment law practitioners) active in the field of cross-border reorganisations. It is expected to attract approximately 50-70 lawyers.
The Organising Committee is composed of five successful young lawyers from Belgium, Switzerland and Romania, all working in the corporate M&A departments of leading law firms with an international outlook. Both the Organising Committee as well as AIJA is confident that this seminar, once again, will become a great success.
Overall, your participation as sponsor to this seminar provides for excellent opportunities to promote your firm, your business, services and/or your products. In particular, this seminar is of interest of law firms or companies that are interested in marketing to the legal corporate M&A market and to the next generation of international lawyers.
---
AIJA Commissions
---
Practical information
Organizing Committee
Moritz MAURER
Niederer Kraft & Frey Ltd (SWITZERLAND)
Alexandra Maria OLOGU
Sioufas & Colaboratorii (ROMANIA)
Jérôme VERMEYLEN
ALTIUS (BELGIUM)