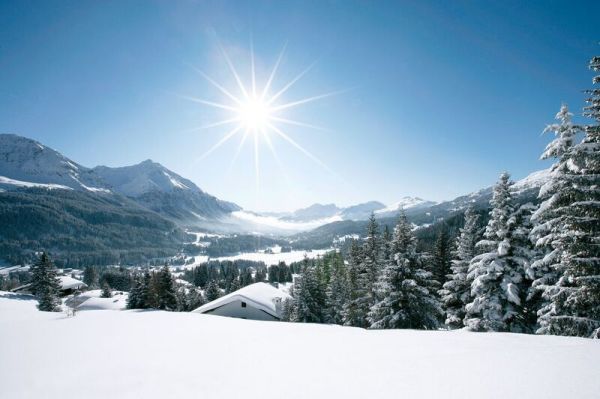 Holding a special winter event is fast becoming something of an annual AIJA tradition. And this January will see a double seminar held in Valbella, one of the biggest ski areas in Switzerland. First Roger Federer chose it as his Swiss residence; now AIJA has chosen it for its special winter event.
Jointly hosted by the AIJA M&A and the Private Clients and Litigation Commissions, this will give a chance for a valuable exchange of views. "One often speaks about M&A in general terms and not necessarily making reference to the specific industry sector where a transaction is carried out", explains Pascal Hubli, Partner of Schellenberg Wittmer and organising committee member. "We are convinced that this seminar will bring some new fresh visions on the subjects. To give an example, the IT and the Fintech sectors are exposed to changes and evolution almost on a daily basis, the legal M&A advice has to adapt and follow this evolution. We are sure there will be very interesting discussions on this!"
Meanwhile the private clients practice and litigation practice related to estate matters "is always a major field and we saw that AIJA had not been offering an exchange on these subjects between the two commissions for quite a long time, so this was a good moment to organise such an event."
The social program will show the best that the Swiss Alps have to offer. The winter sports on offer in this region are truly amongst the best in the world. The ski region Arosa Lenzerheide offers 225 km of perfect slopes and has one of the highest number of sunny days compared to other Swiss resorts. The OC could negotiate very competitive rates in its first-choice hotel together with substantial reductions on ski passes.
"All dinners during the event will be included in the registration fees and we will offer something new and fresh every night", says Hubli. "Participants will enjoy local food in typical Swiss places and the charming atmosphere. "The unique combination of mountains, snow, interesting subjects with high-level international speakers and attendees and - of course - some ski makes this an event not to miss", says Hubli. "This is key for this great event and no doubt this will motivate people to share experiences in the most relaxed and enjoyable way."
The seminar will commence on the evening of Sunday 21 January 2018. The seminars' scientific programs will take place between Monday 22 January 2018 and Wednesday 24 January 2018 in the mornings, with the afternoons reserved for skiing, networking, or a bit of both.
For more information about the event, click here