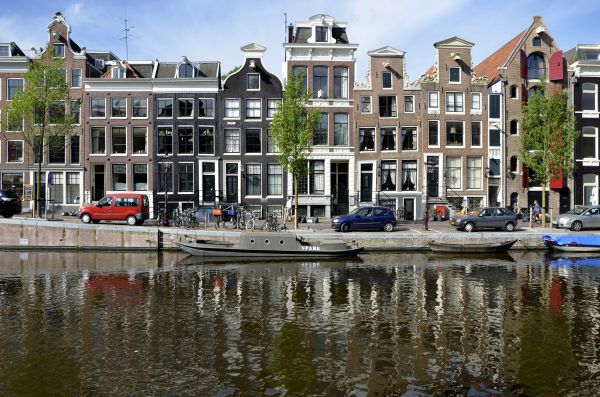 It is not just because of its beautiful historic canals, bikes, architecture or world-class museums! Amsterdam is also home to many international law firms and global businesses. This makes it an attractive and vibrant city for international lawyers to experience the value of the commercial law practice during AIJA's second annual T.R.A.D.E conference, from 12 to 14 April 2018.
This year's conference will cover a broad range of practical topics related to the preparation, negotiation, drafting and termination of international commercial contracts. Attendants will have the opportunity to access first-hand knowledge from highly qualified speakers from international law firms and in-house legal departments. This second edition of the conference hopes to provide international commercial lawyers with an ideal forum to exchange their views on the topic and enrich their network. On top of that, AIJA's unique spirit of friendship will make everyone feel welcome!
Babak Tabeshian, Organising Committee Member, explains that while all the sessions are timely and highly relevant, "for those who do a lot of business with Asia, the panel on intercultural negotiations will be particularly interesting" on Friday, 13 April. He adds that "the in-house counsel panel discussions on contract management and termination will also be of particular interest" on Saturday, 14 April. On the same day, hot topics such as the effects of Brexit on cross-border contracts will add even more flavour to the scientific programme.
The social programme will start on Thursday, 12 April, with a welcome reception at the Eye, an architectural pearl standing on the banks of the River IJ. This will be followed by a canal cruise and an exquisite dinner at an Indonesian restaurant on Friday, 13 April. And if this isn't enough, we hope that you will stay in town after the conference to enjoy the many splendid sights Amsterdam has to offer.
For more information about the conference and to register, visit the dedicated webpage.