COVID-19 Updates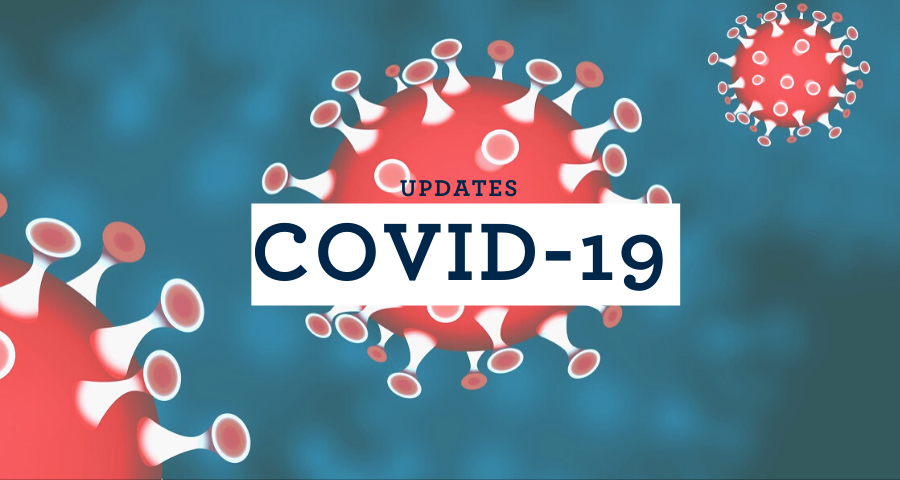 The page was last updated on 15 May 2020
On 11 March 2020, the World Health Organisation declared the Coronavirus (COVID-19) a pandemic. To alleviate the rapid speed at which the COVID-19 spreads, actions have been and are further expected to be taken by governments in affected countries.
Impact of COVID-19 on upcoming AIJA events
The health, safety and well-being of our members remain a priority for us as we continue to navigate this global health challenge.
During the past weeks, the global situation has evolved rapidly with increasing government-imposed travel and other restrictions. Our association's leadership team continues to monitor the situation and its impact on our association's events planned for the forthcoming months.
Seminars
At this time, we have decided, in consultation with the Organising Committees (OC) of our seminars in Porto, Vienna, Tel Aviv and Valencia, to postpone these events in light of government travel and other restrictions related to COVID-19. If you have already registered for these events, your registration will be valid for the rescheduled dates. The new confirmed dates are the following:
08-10 October 2020 - Global perspective on IP and technology // 4th TRADE annual conference, the impact of tech on retail, Porto
29 -31 October 2020 - Smart cities, Vienna
Following discussions with the OCs and in light of the authorities' developing response to the COVID-19 outbreak, we have decided to replace our forthcoming M&A summer seminar in Sibenik with a series of webinars. These webinars will take place the week of 15 June 2020 and will focus on the same topic as the seminar: What's the price? And how would you like to pay - In cash, in kind, in crypto? More information about the exact date and time of each session will soon be communicated. If you had already registered to the event, your registration fee can be used as credit for any upcoming AIJA event in 2020 or 2021. For any changes or to get a refund, please contact the AIJA Team.
The same decision has been taken with regards to the seminar in Stockholm. Instead of the two-day seminar which was originally planned to take place in Stockholm in June 2020, we are organising a two-hour webinar on the topic of 'Pharma regulations and state support in times of COVID-19'. The academic sessions will be taking place online on 12 June 2020 and will be preceded by a virtual welcome reception on the 11 June 2020. More information here.
Half-Year May Conference and Annual Congress
Due to the pandemic and after much consideration of the current situation, our association's leadership together with the Organising Committee have agreed that the Lyon Half-Year Conference and the Rio Annual Congress cannot take place as expected in May, respectively August.
The Lyon Half-Year Conference will now be a Spring Legal Forum in March 2021 with the original academic content as prepared by the Commissions and the highlights of the social programme. Other Commissions will be invited to participate and produce an additional track for the academic programme.
This page will have the latest updates from our team. Should there be any other changes to the schedule of events, all members and event participants, sponsors, speakers and partners will also be informed via email and social media.
Frequently asked questions
Members, event participants, speakers, sponsors and partners can find answers to common questions about their participation to our AIJA events in the context of the current COVID-19 pandemic here.
Onsite precautions
AIJA is collaborating with our onsite vendors and suppliers to take proactively all necessary sanitary, health and safety precautions prior to and during all upcoming events:
Provide hand sanitisers in public areas (e.g. registration area, session rooms, catering area) and tissue boxes;
Work with caterers to revise their food display practices to reduce the risk of contamination;
Set up signage to reiterate actions participants should take if they are feeling unwell, and to remind them about WHO recommendations to help maintain vigilance;
Increase frequency and thoroughness of cleaning public spaces.
COVID-19 resources
Safe travel tips and advisories. Health information and alerts for the general public about COVID-19:
· World Health Organisation: Travel Advice
· World Health Organisation. Rolling updates
· European Centre for Disease Prevention and Control
· United States Centre for Disease Control and Prevention
· Australian Government: Department of Health: COVID-19 Resources
· Singapore. Updates on the COVID-19 situation in Singapore and the region