Half-Year November Conference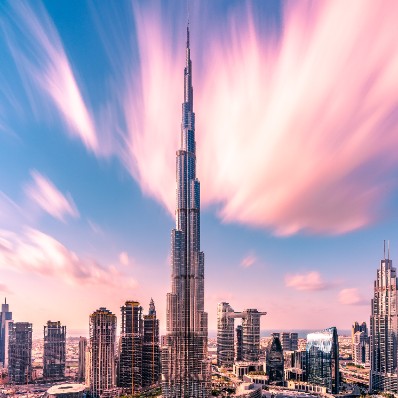 Dubai
16 - 19 November 2021
---
AIJA goes Middle East
After five decades, AIJA will gather in the Middle East for its 2021 Half-Year November Conference. We are excited to invite you to Dubai, capital of finance, trade and business in the GCC, rising structuring hub and gateway between West and East, for an unforgettable event 'in the desert'.

Strategically well located in the midst of a fast-growing region, Dubai stands out and leads by example in leadership, diversity and innovation. Its legal system – combining civil law, common law and Sharia – is unparalleled and reflects a multi-layered society from all corners of the world, which has shaped this flamboyant, dynamic city and its economy over the last two decades.
Join us for a thought-provoking and practical academic programme addressing the implications of the Covid-19 pandemic on the legal industry – how it has affected the provision of legal services and what legal challenges and questions have arisen from it.

As the world re-opens and moves towards the new normal and emerging new trends, the conference will feature three tracks with multiple sessions running in parallel:
• International disputes 2021: Tackling new challenges resolving disputes in the post-Covid world
• Managing global challenges - delivering legal solutions in disruptive times
• Labour Law Challenges in a World of Accelerated Change

The sessions will focus on contentious legal issues, transactional topics and current developments in relation to regulatory laws in the Healthcare industries. In addition, the programme will be rounded off with a Skills, Career, Innovation, Leadership and Learning (SCILL) commission examining the future of the global legal market and cross-cultural negotiations, and tackling Covid-19 implications for law firms, and an environmental focused workshop organised by the
Environmental and Energy Law commission.
See you in the Sandpit!

We look forward to welcoming you in true AIJA spirit, this time in typical Dubai style, and introducing you to the Gulf's exciting capital. There will be plenty of opportunities to expand your knowledge as well as your network and to discover the many faces of Dubai during our social programme including impressive buildings and desert dunes.
REGISTER NOW TO THE CONFERENCE

Sponsorship
We offer several sponsorship possibilities, with the flexibility to select a set sponsorship package or discuss a customised package to best suit your business needs. Be a part of AIJA's 2021 Half-Year Conference in Dubai today. Click here to know more about the sponsorship packages.

Academic programme overview
---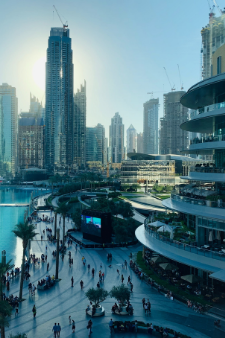 TRACK #1 | International disputes 2021: Tackling new challenges resolving disputes in the post-Covid world
As the global economy emerges from Covid and faces ongoing challenges such as climate change, businesses are more likely than ever to face cross-border disputes. The legal systems of the UAE and other GCC (Gulf Cooperation Council) countries pose challenges for international litigators and arbitrators, both because of the interaction of Shari'a, civil and common law and the practical challenges of resolving disputes between parties from different backgrounds and cultures.

Our programme will showcase key new developments in the GCC legal systems, focus on hot topics and industries, and provide practical know how for managing cross-border disputes involving the Middle East. Speakers will include leading figures from the GCC litigation and arbitration community as well as international lawyers with hands on experience of GCC-centred disputes.
Topics to be discussed
Key developments in GCC courts and arbitration institutions
An overview of the UAE's and GCC's legal systems, and practical tips for service and enforcement
How GCC judges and arbitrators reconcile Shari'a and civil and common laws systems
New GCC insolvency laws and how they facilitate asset recovery claims
Impact of the global pandemic on construction disputes
How the energy sector is grappling with the climate crises, and the role of litigation in driving change.
---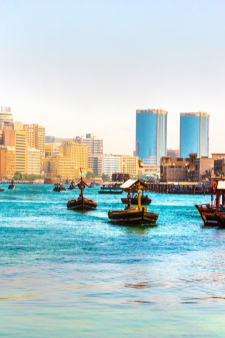 TRACK #2 | Managing global challenges - delivering legal solutions in disruptive times
The UAE has become an example of an efficient response to the pandemic that enabled a quick return to the new normal and revival of economic activity. Dubai became one of the first cities to gradually reopen its markets and businesses due to the implementation of new measures on mitigation, consumption, investment, trade, travel, health, and business.
This seminar will address critical topics on business structuring, risk mitigation, finance, and new tools to meet global challenges. The presentations will be significant for delegates working in a global environment that want to enhance their understanding and skills regarding UAE exposure, entrepreneurship, legacy planning and financing strategies.
---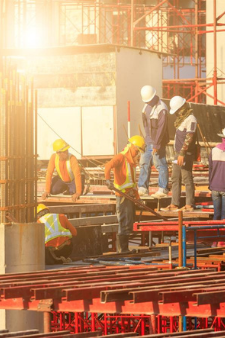 TRACK #3 | Labour Law Challenges in a World of Accelerated Change
The Labour Law Commission seizes the opportunity to be presented in Dubai, highlighting the real challenges in the field of employment relations in a world of accelerated change. Six panels will discuss various aspects of the most current topics in modern labour law. This will be an opportunity to share experience on practical issues that have an impact on companies with cross-border interests and on the international mobility of workers, allowing lawyers specializing in employment, labour and immigration law, as well as to private and in-house counsels to have a high-level understanding of the different approaches that apply in such situations.
---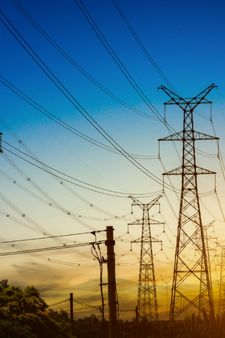 JOINT TRACK | Energy and Environment – Facing Up to the Climate Crisis
We are now seeing an increased sense of global urgency and public awareness around climate change, related risks, and litigation cases. Individuals and firms are now pursuing judicial remedies and using litigation as a tool to increase pressure on governments and industries to act in protecting the environment and bring an evolution in the fields of energy production, infrastructure development, transportation, carbon-intensive sectors and more. In this session learn how the energy sector is grappling with the climate crises, and the role of litigation in driving change. The session is organised by the Environmental and Energy law commission and will be moderated by its President, Daria Capotorto.
---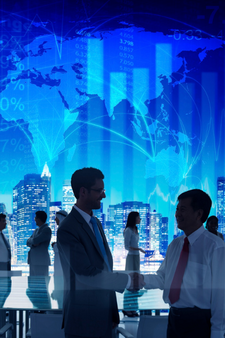 PLENARY SESSION | Skills, Career, Innovation, Leadership and Learning (SCILL)
Strategies to Improve Your Business Law Practice
This joint session will start with an interactive discussion of the global developments in the legal market and how this affects different types of law firms and practices combined with interactive tools incl. surveys. The Keynote speaker for the first part of this session is Robert van Beemen. These global developments also challenge law firms to find new and different ways to work and to collaborate. Therefore, in the second part of this session, Ondřej Dvořák will give a Keynote on how law firms can better achieve their targets with the help of agility. We will learn how to build the culture of a sustainable law firm. We will discuss how to create an environment where teamwork is valued and where you will gain improved visibility over your firm's collective workload. We will also discuss how to move away from emails to other more effective means of communication.
Navigating cross cultural negotiations
It is said that culture can have a profound influence on negotiation style. This session will explore the concept of negotiation at its deepest level: a meaningful conversation. Conversations build relations, create emotions, influence attitudes and, in the long run determine the outcome of every human interaction. The session will provide insights on how to improve our capacity to lead meaningful conversations, to create trust and understanding between parties. The need for change is at the forefront for business globally and the same exists for the law firms and professionals. Leading meaningful conversations can strengthen transparency, accountability, client relationship, business models, communication plans, cross cultural negotiations and much more.
SCILL Coaching Sessions
Coaching Session: Creating a Culture of Trust by Pascal Jossi and Mahmud Samandari
The importance of trust is obvious — it's the elemental force that allows people, communities, and organizations to flourish. Today, more than ever, trust is an essential asset to help foster collaboration, deepen teamwork, drive engagement, and help individuals and organizations manage the never-ending process of change. No matter the gender, race, or cultural background, where there is trust, new methods and ways of thinking can be explored and expressed freely in a constant learning process. This builds strong, highly performing organisations.
The soul.com workshop, facilitated by Pascal Jossi and Mahmud Samandari focuses on the dynamics of trust and how you can become a promoter of trust within your law firm. Book your coaching sessions here: https://pascaljossi-coaching.youcanbook.me/
Coaching Session by Ondřej Dvořák, AgiLawyer, Czech Republic
Many managing lawyers are often in rush, juggling constantly changing priorities, drowning in emails, calls, and messages. They find it challenging to keep track of all their business activities and to keep up with the latest technology trends.
During this coaching, we can discuss your challenges concerning office management and digitalization. We may tackle topics like tasks assignments, reporting, communication channels, and the overall team management in your office. Book your coaching sessions with Ondřej Dvořák here: https://agilawyer.youcanbook.me
Social programme overview

All social functions below are included in the delegate full registration fee.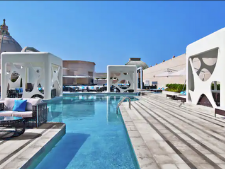 WELCOME RECEPTION – 16 November
@ Pool deck - V Hotel
Get a scenic view of the Dubai Water Canal and sky¬lines and feel mesmerised by the Middle Eastern aura and a refreshing experience while networking with other AIJA participants.
---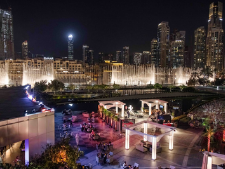 CONFERENCE DINNER – 17 November
@ Armani Pavilion
The Armani Pavilion is a stunning outdoor terrace set amidst gardens and water features at the foot of the Burj Khalifa, facing the Dubai fountain. The location is slightly elevated providing a perfect view over the world's largest dancing fountains at the same time as Burj Khalifa stands as spectacular backdrop of the venue.
---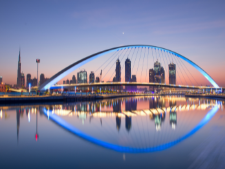 DUBAI WORLD EXPO EXPERIENCE – free evening – 18 November
@EXPO site
More than 190 countries will participate in the Expo - showcasing innovations around the themes of sustain­ability, mobility and opportunity. It will be a unique occasion for AIJA delegates to discover the international pavilions and enjoy a great diversity of world cuisines.
Learn more about the EXPO at https://www.expo2020dubai.com/en
---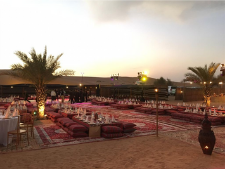 DUBAI ADVENTURE DESERT SAFARI & DINNER – 19 November
@Al Maha Desert Conservation Reserve
The Dubai Adventure Dinner and activities will provide the AIJA delegates with the unique opportunity to explore the desert wildlife through an exciting experience. You will have the chance to be one with nature and experience firsthand the enthralling scenery of the Arabian Desert in one of the UAE natural desert conservation reserves. After watching the stunning sunset, dinner will take place in a beautifully set Bedouin camp.
---
---
AIJA Commissions

Banking, Finance and Capital Markets
Commercial Fraud
Environmental and Energy Law
Immigration Law
Insolvency
International Arbitration
International Business Law
International Private Clients and Family Law
Labour Law
Litigation
Skills, Career, Innovation, Leadership and Learning (SCILL)
Tax Law
Transport Law

---

Full programme TRACK #1 - International Disputes 2021: Tackling New Challenges Resolving Disputes in the Post-Covid WorldTRACK #2 - Managing Global Challenges: Delivering Legal Solutions in Disruptive TimesTRACK #3 - Labour Law Challenges in a World of Accelerated Change
---
Sponsors
---
PREMIER
---
PLATINUM
---
DIAMOND
---
GOLD
---
SILVER
---