Event Overview
Connect to your MyAIJA account to discover who from your network is attending this event.
Connect
The Future of Mobility – Navigating a revolution
As the world changes, so does our means of getting around in it. When we look back on this time, we will realize that we are currently in the midst of a technological transport revolution - a revolution moving at a pace that is hard to grasp. New products and services that in the coming decades will drastically impact how we move, live and work are being developed - perhaps at an even higher pace after the COVID pandemic - and predicting where that may lead us is not an easy task. We are therefore pleased to welcome you to an exciting AIJA Half-Year Conference (HYC) on The Future of Mobility.
Gothenburg will be the perfect spot to feel the pulse of the technological developments. The city has already clearly established itself as a global hub for innovative, cutting-edge technology aimed at improving mobility, particularly within the automotive sector, and always with a dedicated focus on safety and sustainability. Gothenburg is also the hometown of the largest port in Scandinavia, where some 70% of industry and the population of Scandinavia fall within a radius of 500 km, including the three capitals- Stockholm, Copenhagen and Oslo.

The May 2022 HYC will be divided into three academic tracks, respectively organised by the AIJA IP/TMT Commission, the AIJA Corporate and M&A commission and the AIJA Transport Law Commission. The academic programme is also supported by several other commissions, enabling us to offer attractive and diverse sessions to all participants.
The IP/TMT track will focus on both the automotive and drone industries, which are offering innovative products and services, such as autonomous vehicles. These new technologies come with a broad range of legal challenges, such as data privacy, advertising claims, co-branding, licensing, use of software, management of trade secrets, insurance and liability, the regulatory framework and import and export control.
The Corporate and M&A track will guide participants through several core topics related to M&A in general and to mobility, for example venture capital in the world of mobility start-ups, the role of the banking and financing sector for mobility of payments and the relevance for M&A deals, the old and new fuel of mobility – energy and data – as well as issues on antitrust, cross-border restrictions and appropriate regulatory regimes.
During the Transport Law track, we will investigate how the transport industry is impacted by pandemics. Amongst others, we will focus on the impact on the progress of projects, measures and regulations with relation to environmental issues and digitalisation- still one of the biggest challenges we face today.
Besides a great scientific programme, the Organising Committee will make you discover a lovely city known for its warm relaxed attitude and friendliness, great seafood and (hopefully) long and light midsummer nights.
Come and join us!
Picture credit: © Anders Wester/Göteborg & Co
Sponsorship
We offer several sponsorship possibilities, with the flexibility to select a set sponsorship package or discuss a customised package to best suit your business needs. Be a part of AIJA's 2022 Half-Year May Conference in Gothenburg today. Click here to know more about the sponsorship packages.
Academic programme overview
TRACK #1 - IP & tech: The Future of Automation
The IP / IT track will focus on a broad range of fascinating topics, from advertising, to data protection and the FRAND licensing of new technologies – and everything in between. We will look at manufacturing claims related to AVs and EVs, and how these claims can make manufacturers liable for loss. We will also look at the development and standardisation of FRAND equipment and how different competing but networked systems work in competition with each other.
There's a lot changing in the automotive industry. Our cars will be able to drive us, and sensors and cameras will play a major role, so we will be faced with nuanced data protection and security challenges. Similarly, the recent increase of the use of drones in a commercial and recreational capacity will give rise to nuanced data protection issues which we will look at. The legal and regulatory framework surrounding drone transactions will also be on the agenda. From an employment perspective we will be looking at home working and the topical employment issues that it brings, as well as the trade secret issues arising as a result of remote working, in these strange times.
Topics to be discussed
• Selling the future - Claims and liability for AVs and EVs
• Antitrust - Navigating automotive competition issues
• Data protection and car tech of the future
• Data protection and drone tech of the future
• Import and export with and of drones
• The Future of Employees´ Mobility
• The gig economy
• Patenting the future of automation
TRACK #2 - M&A on the move: Surfing the challenges and catching the waves in a mobility sector under disruption
Sweden is a hot spot for innovation, especially in the fields of mobility – whether it's seamless payments, self-driving vehicles and other automotive advances, logistics and infrastructure innovation. The presence of international interests in the Scandinavian region in general and the greater Gothenburg region in particular have both seen a huge increase in the last 30 years. The Corporate and M&A track will address several hot topics related to M&A and mobility. The topics will be relevant to delegates who work in corporate law, whether in a global or more local environment, focusing on legal issues and providing insight on challenges, opportunities and best practices.
Topics to be discussed
• Joint ventures – Corporate and M&A aspects of setting up innovative and viable business partnerships
• Start-up and venture capital world - a fast track to do business in the mobility sector. Corporate, legal and practical aspects
• The MaaS revolution - Mobility as a service and its impact on the transportation industry.
• Digital and smart payments - Legal project management in product launches
• Distressed M&A in the mobility industry – The impact of COVID-19 on transportation
• The old and new fuels of mobility – Data and energy, aspects to consider from a corporate and M&A perspective
TRACK #3 - Mobility and digitalisation: In time of crisis, how resilient and sustainable can the transport industry be?
Never in recent history has the world been impacted so heavily and so globally by a virus. Due to that, the Transport Industry is also facing enormous challenges. How will it deal with these challenges and will it be able to come out of this
stronger? Throughout the transport law track we will investigate how the transport industry is impacted by pandemics. Amongst others, we will focus on the impact on the progress of projects, measures and regulations with relation to
environmental issues and digitalisation, still one of the biggest challenges we face today.
Topics to be discussed
• EU Mobility Package
• The use of digital twins in the port and aviation industry
• The influence of COVID on rail transport
• Environmental issues and the impact on the transport industry
• Update on digitalisation in the legal industry
• An insurance perspective
• Is corruption still an issue in the transport sector?
HUMAN RIGHTS COMMITTEE PLENARY SESSION - Migration. Moral Obligation of Society
Russia's invasion of Ukraine has once more put issues of refugee rights on the political agenda. Europe responded to the last major displacement crisis in 2015 with reinforced border controls and restrictive migration policies, but seems now to have opened its borders to refugees fleeing the war and declared their readiness to protect them - at least temporarily. Does this reaction constitute a fundamental shift in the EU's attitudes to refugees and its readiness to protect their human rights? This panel discussion offers an analysis of the current displacement crisis and how temporariness is in fact a long-standing feature of refugee governance. We ask, how does this temporariness impact the observance of human rights and adherence to the rule of law in refugee policy?
AIJAWOMEN NETWORK + SCILL PLENARY SESSION - Working Parents Making It Work: Overcoming Maternal and Paternal Bias
Parenthood often triggers the false assumption that young parents are less committed to their careers – or even less competent. As a result, young parents or those who will (or might aspire to) become parents are often considered less for job opportunities, promotions, interesting projects etc. Bias can be overcome if people call out false assumptions, decide to no longer tolerate them and act on that decision. It helps if others follow this example and encourage more to do so.
During this session of the AIJA Women's Network we will explore the many angles to maternal and paternal bias and how both affect professionals around the world. Join us for a practical workshop, where we will focus on ways to overcome bias by offering tools law firms and lawyers can work with to empower young parents.
A hybrid event!
The Half-Year May Conference will be hybrid, i.e. the event will take place both in person in Gothenburg and online. If you are unable to make it to Gothenburg, don't miss the opportunity to learn, share and network with AIJA fellows by joining the conference virtually. The academic sessions will be live streamed through a dedicated online platform and made available on-demand for all attendees. Our state-of-the-art, user-friendly digital environment will also offer to participants interactive breaks with live interviews and other networking moments led by our dear hybrid moderator, Jane Cunningham!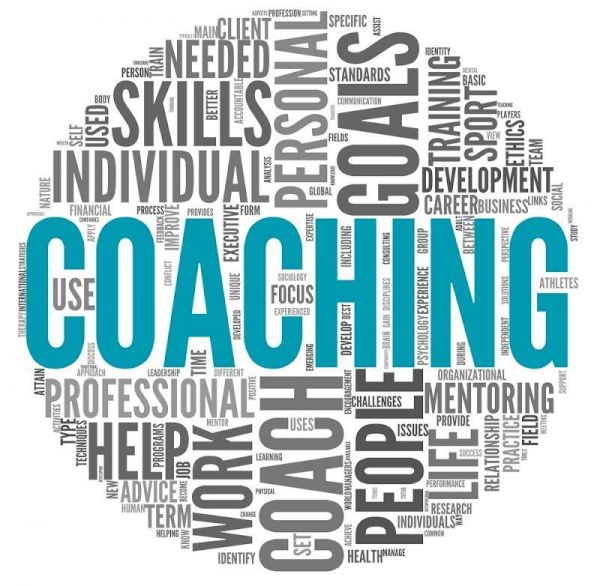 COACHING OPPORTUNITIES
AIJA is striving to offer continuous professional development opportunities also during its main events. 2 coaching options will be offered to all attendees during the AIJA Half-Year May Conference taking place in Gothenburg from 18 to 21 May 2022. Check out here to register to the proposed coaching sessions. Number of places are limited. Allocation of slots will be made on a first come first served basis.
AIJA Commissions involved
Antitrust
Banking, Finance and Capital Markets
Corporate and M&A
Intellectual Property, Technology, Media, and Telecommunications
Labour Law
T.R.A.D.E. (Trade, Retail, Agency, Distribution, E-commerce)
Transport Law
AIJA Interest Groups involved
---
TRACK #1 - IP & Tech: The Future of Automation
TRACK #2 - M&A on the move: Surfing the challenges and catching the waves in a mobility sector under disruption
TRACK #3 - Mobility and digitalisation: In time of crisis, how resilient and sustainable can the transport industry be?
Fees & General Info
There are currently no registration fees available.
---
General terms and conditions
By registering you have to accept the general terms and conditions and accept that your registration is considered binding immediately, but participation to the event is possible only after full payment of the registration fee.
Please note that any arrangements related to the participation of the participant in an AIJA event, including but not limited to booking or cancellation of accommodation or flights, as well as respecting the cancellation deadlines indicated in the general terms and conditions, are the sole responsibility of the participant. AIJA shall not be held liable for any expenses the participant may suffer as the result of participant's failure to comply with his/her obligations.
It is recommended for each participant to purchase a cancellation and travel insurance.
Please read the general terms and conditions applicable for AIJA events.
Prepare your stay
CONFERENCE VENUE
CLARION HOTEL POST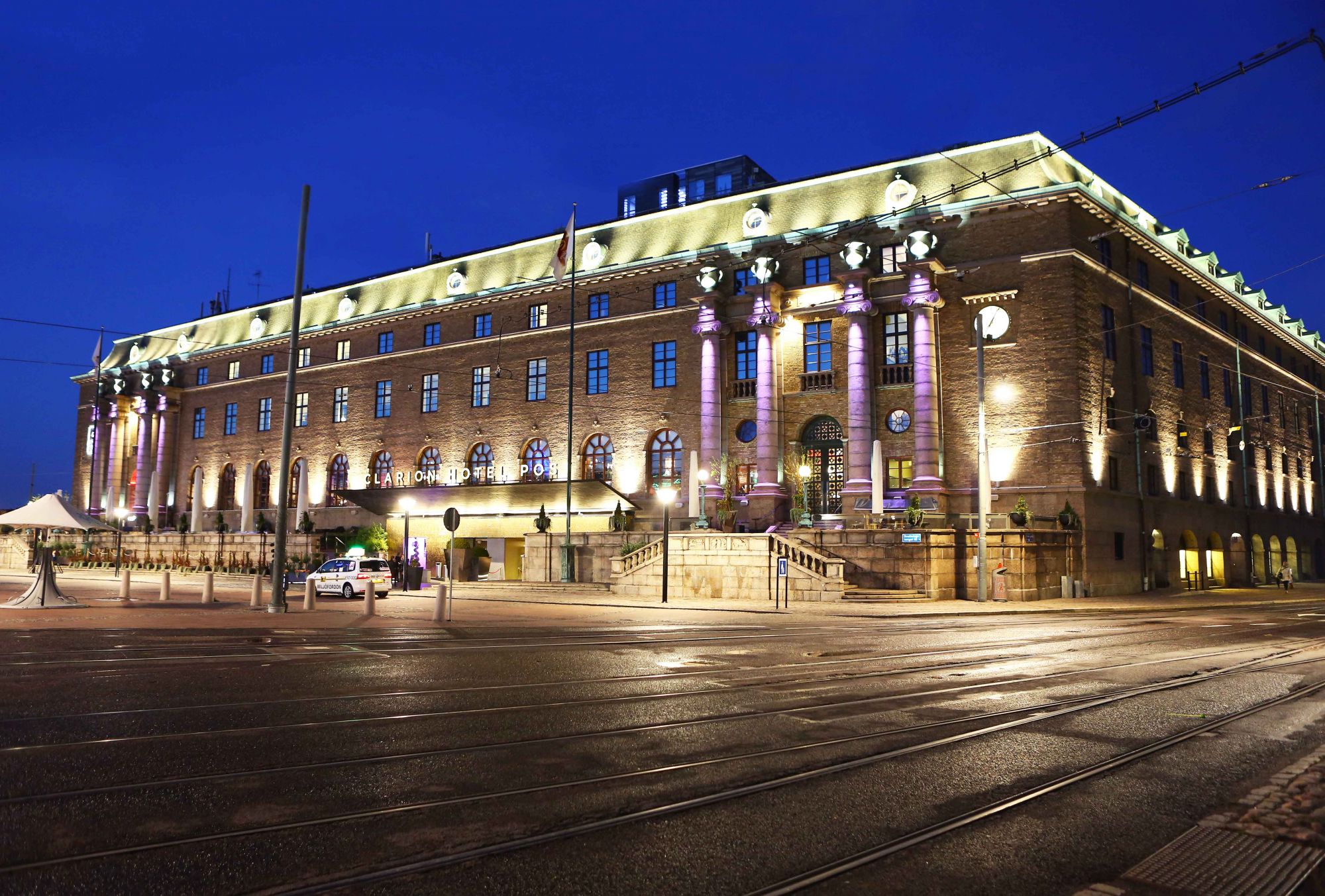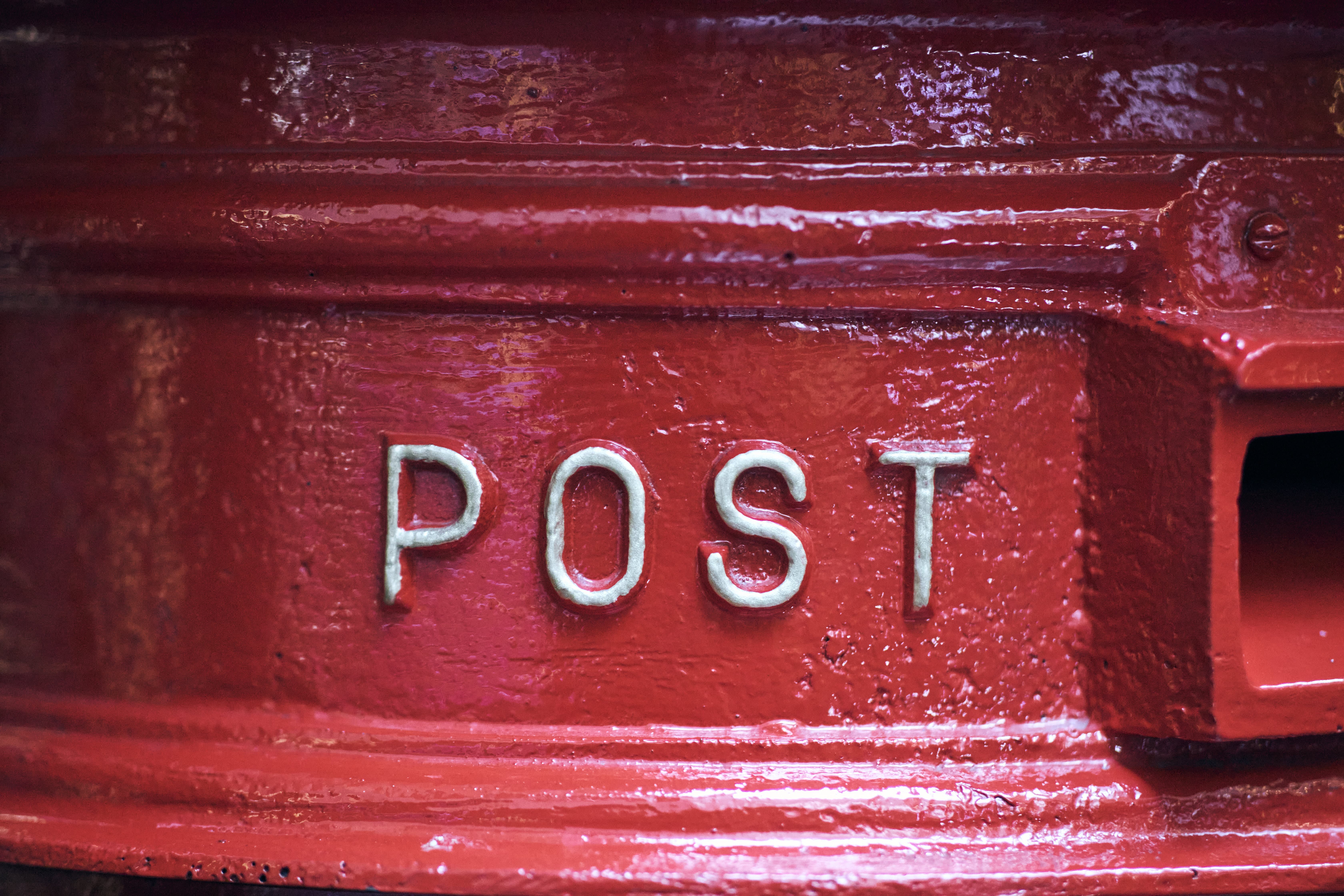 The Clarion Hotel Post is a contemporary design hotel in central Gothenburg. The stunning architecture of the old post office building, Posthuset, has been beautifully preserved with modern amenities. Warm, dark colours combined with modern furnishings provide a cosy and homely atmosphere. Combined with the award-winning restaurants, popular bar, spa and rooftop pool, this makes the Clarion Post Hotel stand out as a vibrant meeting place and an arena for a creative Gothenburg.
Boasting the best location in the city, on Drottningtorget square and just steps from Gothenburg Central Station, bus stops and trams, the expression "staying right in the thick of things" couldn't be more apt.
Clarion Hotel Post
Drottningtorget 10
411 03 Gothenburg - Sweden
Tel: +46 31 61 90 00
Website
GET TO THE CLARION HOTEL POST FROM THE AIRPORT

Easy, direct, sustainable! Choose the airport bus which will take you right from the airport towards Gothenburg city centre. The Clarion Hotel Post is located across the Drottningtorget square (2-minute walking distance from the bus and train station). Save time and money by booking your single or return ticket prior to your departure via their website: https://www.flygbussarna.se/en/landvetter
Select the Gothenburg Landvetter airport and 'Nils Ericson Terminalen (Göteborg C)' as destination stop.


ACCOMMODATION AT CLARION HOTEL POST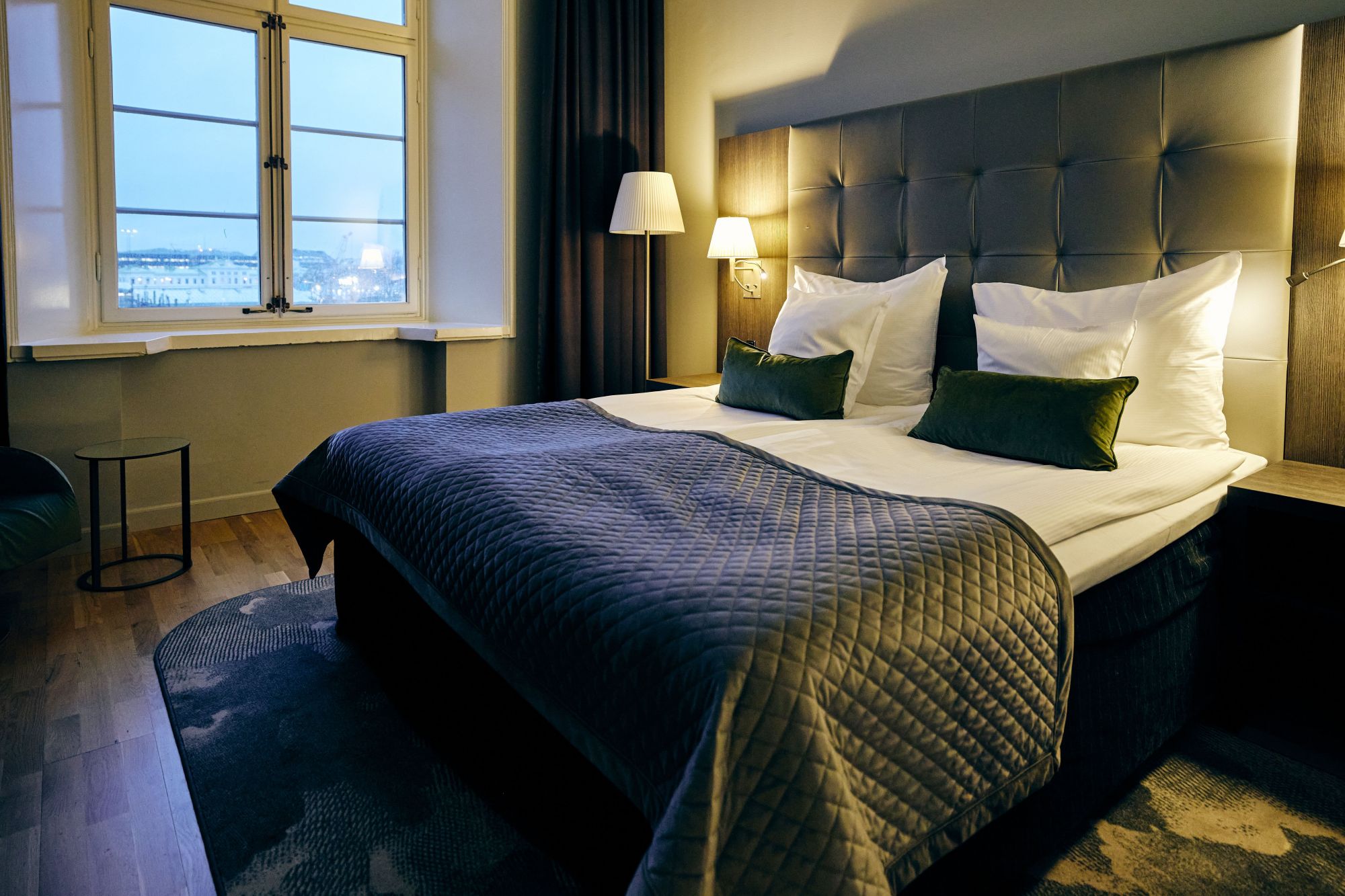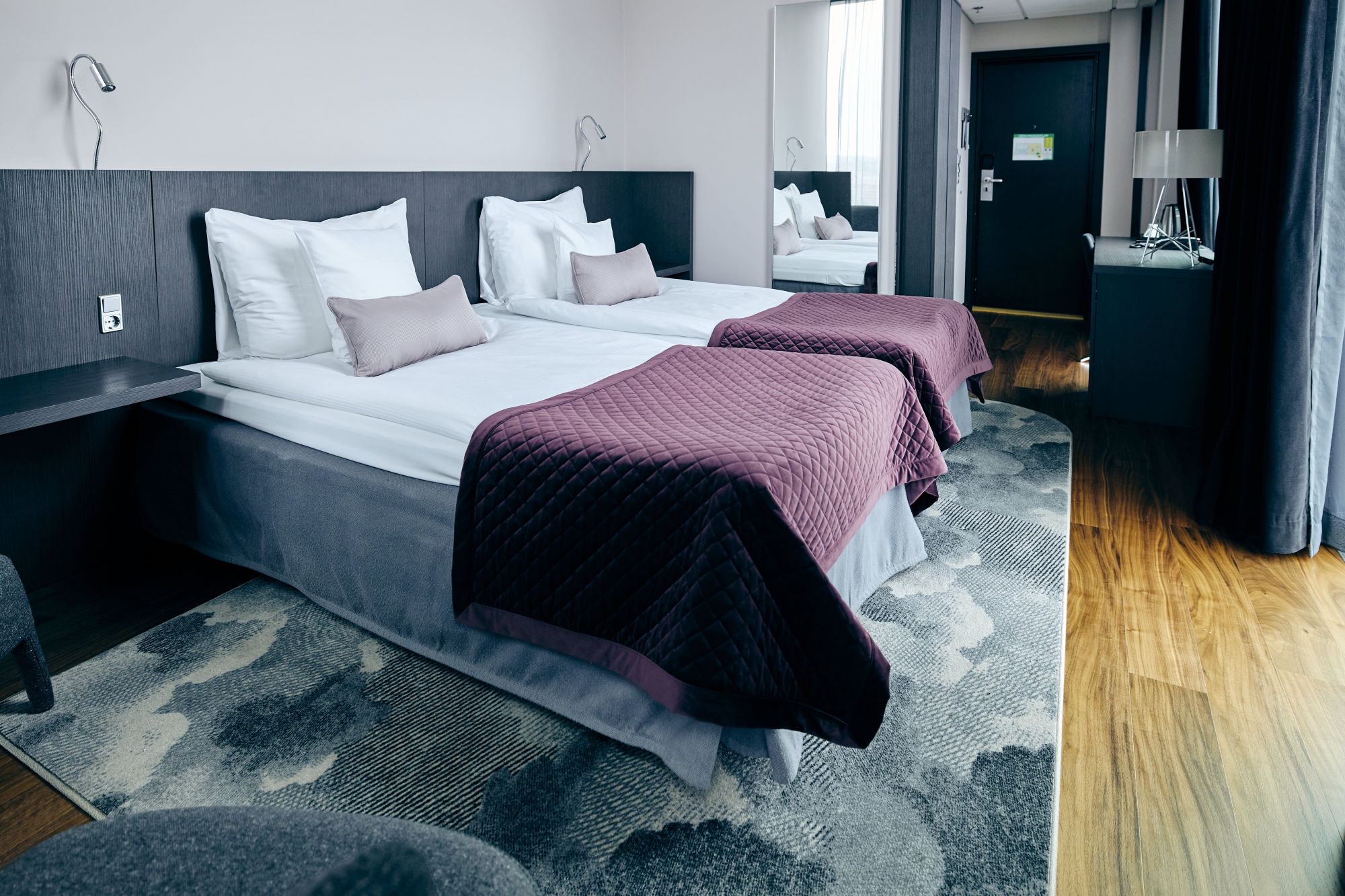 Guest rooms have been pre-blocked in the Clarion Hotel Post at the following preferential rate for AIJA Participants. Please note that rooms will be allocated on a first come first served basis according to availability.
The deadline for booking at the AIJA rate is 7 April 2022.
Standard room (single): 1550 SEK + 12% VAT = 1736 SEK (+- 166 EUR) per night including breakfast
Standard room (double use): 1729 SEK + 12% VAT = 1936 SEK (+- 186 EUR) per night including breakfast
To make your room reservation:
Send an e-mail to Clarion Hotel Post at reservations.post@choice.se giving PostAija as a booking code to get the AIJA preferential rate.
The above rates are valid for overnights from 17 to 21 May 2022 included. To extend your stay or request a superior room category, please feel free to enquire directly with the hotel when booking your accommodation.
Cancellation policy for individual bookings:
https://www.nordicchoicehotels.com/terms-and-conditions/terms-and-conditions/terms-and-conditions/
Changes to orders and cancellations
The type of cancellation rules which apply to your booking will depend on the type of booking you have made. Always check which rules apply to your booking, as shown on the booking confirmation. Read about the different cancellation rules here:
3.1 Guaranteed until 16:00
The hotel is obliged to offer a room to a guest until 16:00 on the arrival date. If the guest has not cancelled the booking or arrived before this time, the hotel may cancel the booking without contacting the guest.
3.2 Guaranteed
The reservation has been guaranteed via a company contract, travel agency or by credit card. The hotel will keep the confirmed reservation open until 07:00 on the following morning. Cancellation of guaranteed reservations must be made no later than 16:00 on the arrival date. If the guest does not show up, or if the guest cancels after 16:00, the first night of the stay will be charged.
Personal Protection
The personal data that you communicate to us shall be processed by the Iternational Association Of Young Lawyers (AIJA), with its registered office at Avenue de Tervueren 231, 1150 Brussels, Belgium (Tel: +32 2 347 33 34 - office@aija.com), in accordance with Act No. 78-17 of January 6, 1978 relating to data, files and freedoms and Regulation No. 2016/679 on data protection, as of its entry into force on May 25, 2018.
Your data will be managed by AIJA's General Services, Events and Accounts Section:
For the purpose of administering your registration for the event and your on-site access to the event;
In order to pay for the selected services - your bank details will be deleted after receipt of your payment;
In order to communicate information messages from AIJA.
To the extent necessary for the execution of their respective tasks, our subcontractors in charge of our seminar organisation, our IT infrastructure, our management, the production and maintenance of our website and extranet, are likely to gain access to your data from time to time. Their servers are located in the European Union.
Data relating to your participation in the event shall be stored for a period of 10 years. We are obliged to archive billing data until the end of the period required for our tax and accounting obligations, i.e. for 7 full tax years.
We shall store your contact information to keep you informed until you ask us to stop. You have the right to access your data and have it corrected if necessary.