AIJA Commissions Month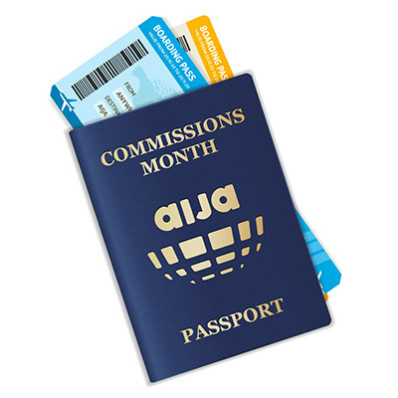 Online
20 October - 20 November 2020
Add to Outlook / iCal calendar Add to Google calendar REGISTER NOW
---
With the decision that AIJA will remain fully virtual and online for the remainder of 2020, we are delighted to introduce AIJA's new and exciting autumn programme, AIJA Commissions Month, created specifically for our current digital environment. We invite you all to actively participate in AIJA's new initiative and continue the AIJA spirit online until we can meet in person again.
From 20 October-20 November 2020, AIJA commission members and sponsorship partners will enjoy a 360° experience during the five-week event in a refreshed event space designed to accommodate each commission and their individual programmes.
We have created an inclusive footprint for our digital platform. All 21 academic commissions are invited to hold their autumn seminar days and commission meetings on the platform in the form of a double seminar; two commission events will be held alongside each other. Programmes will take place every second day and the platform will remain open the entire month for networking, accessing recordings, and meeting partners. Commissions will be completely supported with the preparation and running of their programmes by the Officers of the Commissions Committee (OCC), the Academic Programme Committee (APC) and the AIJA Brussels Team.
An all-inclusive 'virtual passport' will grant unlimited access for participants to AIJA Commissions Month, including: their commission days and any interesting sessions presented by other commissions; virtual networking opportunities within the entire AIJA community; meeting sponsors and partners in the exhibition hall; and numerous fun virtual games to bring the community together.
Virtually and online, we will continue to leverage the diverse expertise, skills, and knowledge of our commission members to deliver quality content and ensure that our community is supported with an essential platform to learn, network, and share developments in members' areas of practice. Through AIJA Commissions Month, our goal is to further open our events to a wider audience, ensuring a sustainable AIJA, while fully embracing the opportunities offered by digital technology.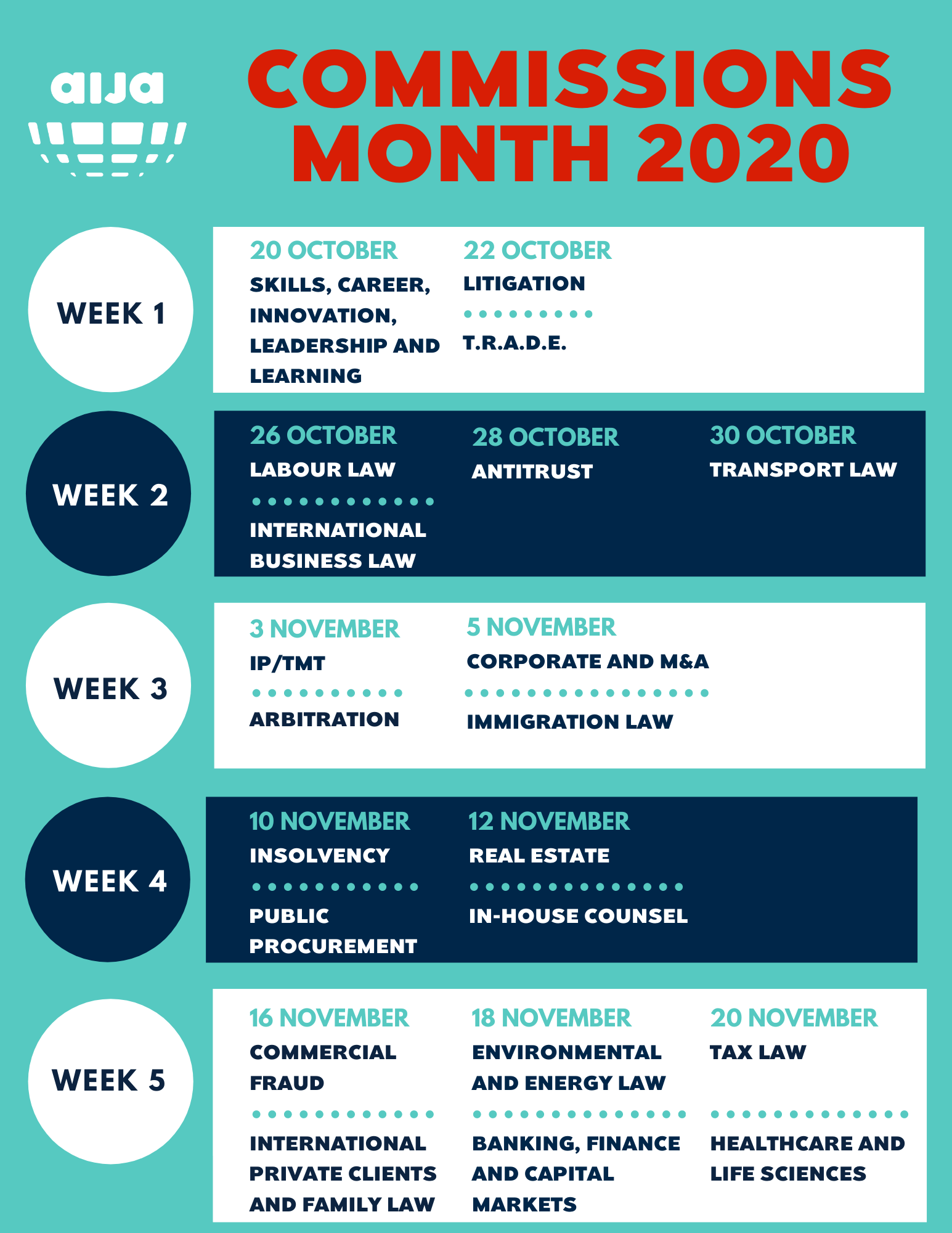 ---
Also during this event:
---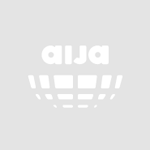 SCILL Commission Day
20 October 2020
The SCILL Commission is hosting during the Commissions Month a set of four sessions where skills, career, innovation, leadership and learning are combined. To create a high quality programme and deliver the best content, SCILL will team up with excellent coaches, several AIJA Commissions and the European Legal Tech Association (ELTA).
Skills
"How to speak online"
This session…
---
---
AIJA Commissions

Antitrust
Banking, Finance and Capital Markets
Commercial Fraud
Corporate and M&A
Environmental and Energy Law
Healthcare and Life Sciences
Immigration Law
In-house Counsel
Insolvency
Intellectual Property, Technology, Media, and Telecommunications
International Arbitration
International Business Law
International Private Clients and Family Law
Labour Law
Litigation
Real Estate
Skills, Career, Innovation, Leadership and Learning (SCILL)
Sports Law
T.R.A.D.E. (Trade, Retail, Agency, Distribution, E-commerce)
Tax Law
Transport Law

---

Event fees
+ VAT if applicable

---

AIJA Member < 35
150,00 €
AIJA Member >= 35
200,00 €
Non AIJA Member < 35
225,00 €
Non AIJA Member >= 35
250,00 €
Speaker
100,00 €
In-House Counsel
125,00 €

---
---