AIJA News
Human rights DO count for Young Lawyers
08 December 2015
Human rights DO count for Young Lawyers
[caption id="attachment_6901" align="alignright" width="300"]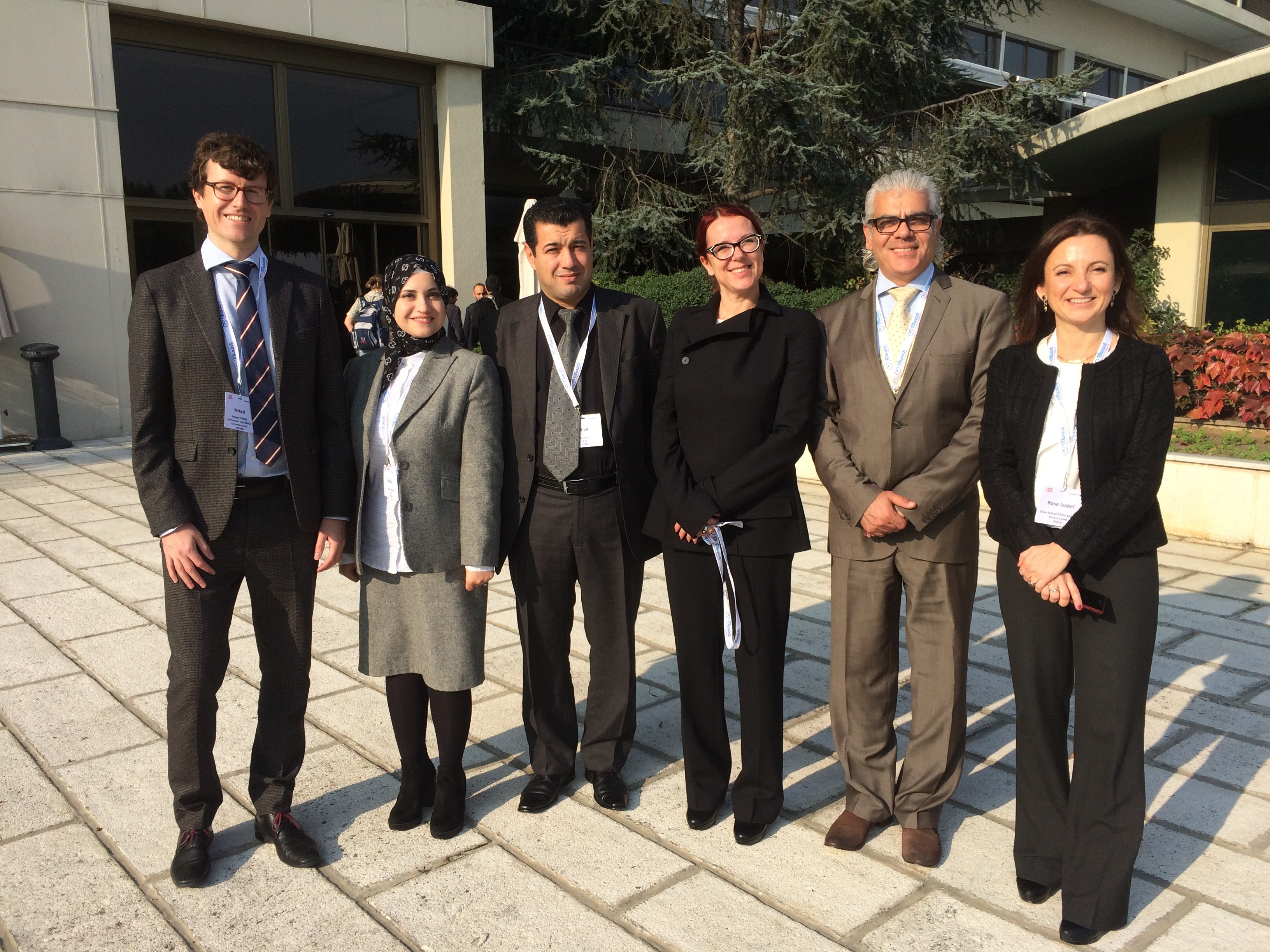 AIJA Human Rights Committee Co-Chairs with ILAC and Syrian judges[/caption]
From November 18 until 21, a hundred international lawyers visited the beautiful city of Istanbul and participated in the AIJA Half Year Conference 2015. The Human Rights Committee of AIJA organised two sessions to discuss how to preserve the rule of law during a conflict and the refugees' rights and the current situation in Europe.
The first session was jointly organised with the International Legal Assistance Consortium (ILAC). We had the honour to have with us Mr. Mikael Ekman, Legal Adviser and Programme Manager at ILAC in Stockholm and three distinguished Syrian judges from the Free Independent Judicial Council (FIJC). AIJA is contributing to the ILAC Syria program by providing targeted English courses to defected judges from the FIJC to help building the capacity and independence of Syrian legal civil society in Turkey. AIJA has developed the curricula and, provides funds out of SOS Avocats to pay for teacher and learning materials.
The panel discussion was focused on the current situation of Syria and the access to justice and basic state functions in areas outside regime control. Mr. Ekman presented ILAC Syria program and its work together with the FIJC to re-establish civil documentation services wherever these have collapsed, mainly to document birth and death and support on other basic needs. The discussion then moved on to the situation for legal professionals and human rights activists in Syria at large. The judges shared with the participants of the conference their first-hand experience of being ordered by the executive to apply terrorism legislation and death penalty to ordinary protesters at the start of the demonstrations in Syria and how their refusal to do so forced them and many of their colleagues to leave the country into exile. A presentation on the legislative framework for the anti-terror laws in Syria and their consequences for human rights was made by one of the distinguished guest judges.
The second session focussed on the protection of the human rights of refugees and the current situation in Europe. We had the honour to have on stage a number of highly respected NGO's: Refugee Rights Turkey, The Office of the United Nations High Commissioner for Refugees, The Human Resource Development Foundation, The Association for Solidarity with Asylum Seekers and Migrants, The Small Projects İstanbul and the Durde Platform. Representatives of these NGOs elaborated on their initiatives to protect the human rights of refugees.
These initiatives covered a broad range of activities: (i) to safeguard the rights and well-being of refugees, (ii) to provide legal information and assistance services to seek asylum; (iii) to ensure that everyone can exercise the right to seek asylum and find safe refuge in another State, with the option to return home voluntarily, integrate locally or to resettle in a third country; (iv) to develop solutions to the challenges that refugees and asylum seekers encounter in Turkey and to support them in meeting their basic and social needs.
The Refugee Rights Turkey also organises trainings and reference materials for lawyers to strengthen the availability and quality of legal information and representation for persons in need of international protection and works to nurture public ownership and positive attitudes towards asylum seekers.
In the end, both sessions resulted in an extraordinary examination of the current situation in Syria through the eyes of defected Syrian judges and their first-hand testimonials as well as the great work done by the not-for profit organisations to protect the human rights of Syrian refugees.
---
Sources:
More information: Rosa Isabel Peña Sastre, Co-chair AIJA Human Rights Committee, r.pena@rocajunyent.com


---
What's new Mrs President?
27 October 2015
Dear Friends,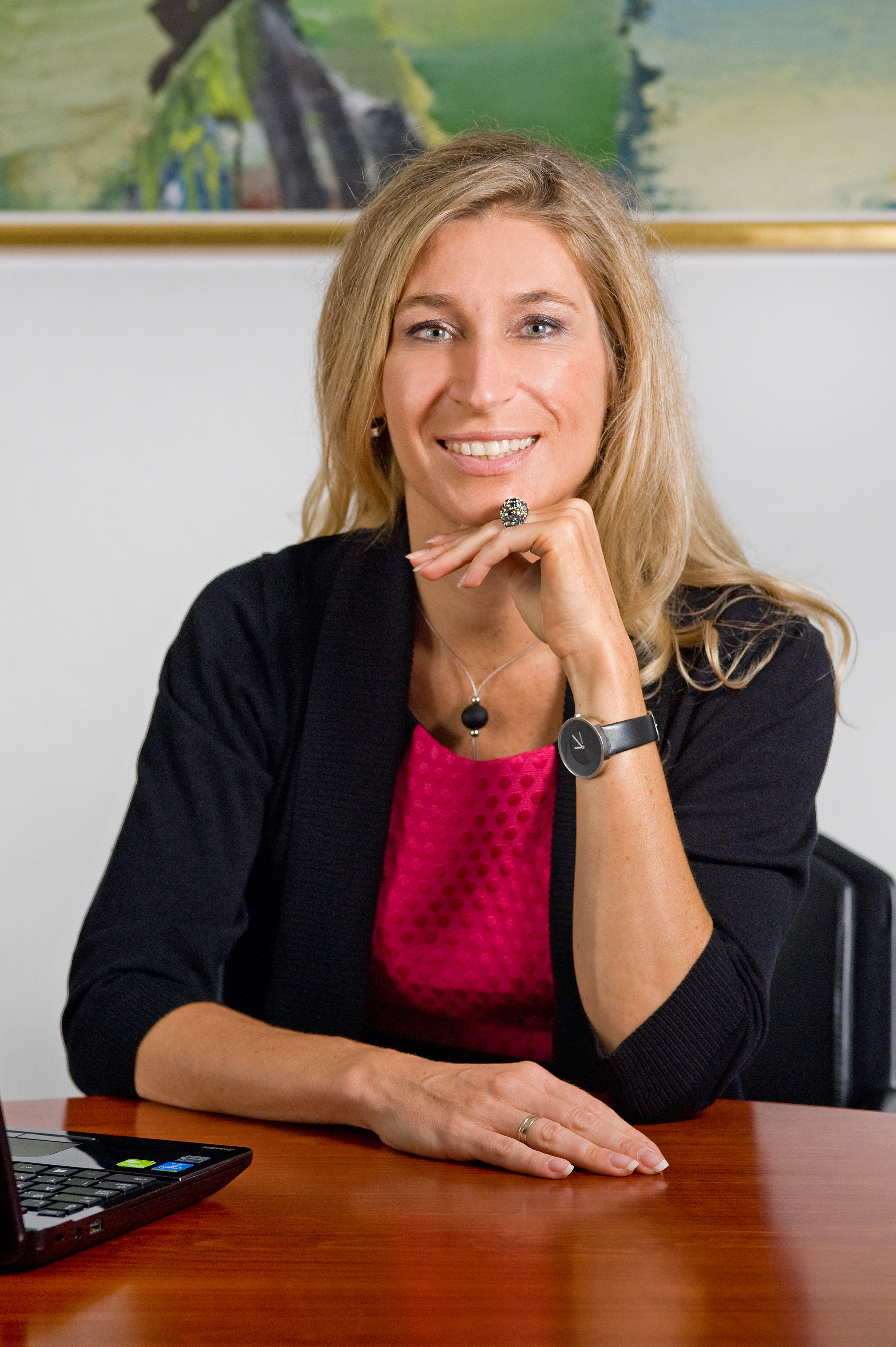 It was only a month ago that I took over the presidency of AIJA in London, at the very successful annual congress where more than 700 delegates from over 60 countries participated, and this month has already been packed with internal work and outside representation.
I had the honor and pleasure to be in Dresden, Germany at the 20th anniversary of the DAV Junge Anwaltschaft (Young section of the German Lawyers' Association), as well as at the very prestigious Opening of the Legal Year in London, where I was among high profile bar association leaders with whom I participated at a round table discussion about the independence of the legal profession. I was very excited and delighted to open the very successful AIJA double seminars in Frankfurt, which took place exactly during the 25th anniversary celebrations of the reunification of Germany, and to be in Vienna representing AIJA at the annual congress of IBA. Not to mention the recent M&A Academy Seminar held in Madrid with the precious support of the Madrid Bar Association. While I was at the Opening of the Legal Year in London, Past President Alessandra Tarissi and Italian National Representative Giuseppe Cristiano represented AIJA in Milano at the conference which the Milan Bar organized around the topic of "Food Security under siege? Feeding a planet hungry for food and energy" and they also signed the Manifesto of the Legal Profession relating thereto.
While attending these "external" events, I noticed that the voice of the 'young ones' is taken seriously and that AIJA is well respected in the international legal scene, and I was also very satisfied to see that we can indeed contribute with very valid points from a fresh perspective to the discussions of the leaders of our profession. I would like to encourage you all, if you are interested in professional advocacy and in issues related to the independent exercise of the legal profession, to please contact me or the Human Rights Committee. We can have a great impact on shaping our future if we speak up!
I also encourage you to join our events, which will benefit you in many ways. It is challenging for the young generation after the economic crisis, and it is essential to obtain new skills and adapt ourselves to an ever changing legal and business environment. Clients search for the best lawyers, who are also business-minded, speak foreign languages and who are well-connected to foreign lawyers too. AIJA's social and scientific programs provide a unique platform for networking, learning and sharing and obtaining the requisite skills. We just need to spread the word, so that more young lawyers can get involved.
With specialized AIJA events coming up on 4 continents (and just to name the destinations furthest from Brussels: the Half Year Conference in Istanbul, Cape Town in February, Lima in March, Hong Kong in April and the Chicago Half Year Conference in May) we are facing an exciting period and AIJA is truly going global!
I wish you all a beautiful autumn and look forward to seeing you in Istanbul at the November Conference and other AIJA seminars!
Budapest, 2015 October
Orsolya Görgényi
President of AIJA
---
Incoming President's Address
at AIJA 53rd General Assembly 2015 September 5, London
Distinguished Guests, Dear Friends!
This is a great honor for me to address you as the incoming president of AIJA.
To represent our association is a great challenge and responsibility (especially after having experienced 14 excellent presidents since I joined AIJA) but it is truly an honor, a pleasure and a unique opportunity as well for which I am very grateful.
Let me tell you one little story that show 3 aspects of my approach towards the upcoming year.
Last year Dirk mentioned a "brick" with the words: "Be Brief, Be Bright, Be Gone" written on it. Dirk kept referring to the "brick" during our meetings, and I asked him what this was all about and what the other "bricks" were. He sent me a photo:
The bricks turned out to be gigantic lego pieces in four colors: yellow, green, red and - what I thought at that time was - black, with different words on them.
The other 3 bricks said: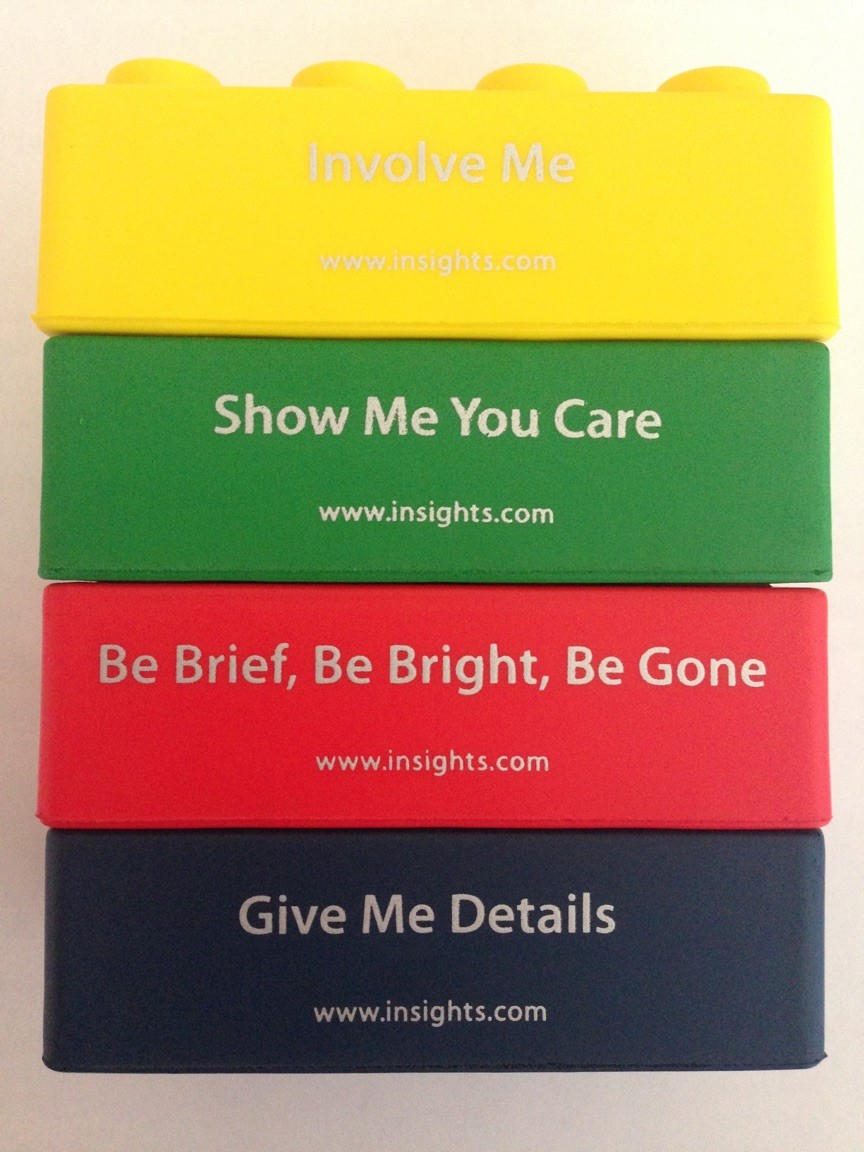 "Involve me."
"Show me you care."
"Give me details."
But why am I telling this story? I have 3 reasons.
The first reason is that I would like to use "Involve Me" as a slogan for the upcoming year. I would like to use it both Internally, within the Association, involving anyone who would like to contribute, as well as Externally: which means increasing AIJA's visibility and encouraging everyone to spread the word about AIJA and to involve as many young lawyers as possible.
The second reason for telling you this is that I realized that the fourth color is not black, but blue, so these are the four colors of the so-called D.I.S.C. model. The letters stand for the universal behavioral types which describe our behavior towards each other and the way we do things.
Red and D stands for Dominance, Yellow and I stand for Influence, Green and S stand for Steadiness/ Support and finally Blue and C stand for Compliance/Conscientiousness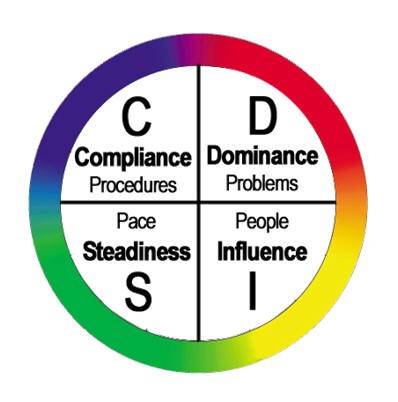 Good teams need all four types, all the diversity, and team-members need to follow the messages of all four Bricks when communicating and working on projects.
AIJA is all about teamwork. Only if you, our enthusiastic members, our excellent and dedicated staff in Brussels, and the dream-team of the Extended Bureau, continue to be actively involved in the work of AIJA, can we have a successful next AIJA year.
The third reason for telling the story about the bricks is that in line with the messages of "Show me You Care" and "Give me Details", I would like to spend more time on brainstorming and talking about things that matter.
The Mediterranean migration situation is something that really matters and we need to talk about this. I recall how proudly I talked to you 6 years ago at the Opening Ceremony in the magnificent Hungarian Parliament Building about the opening of the electric fence between Hungary and Austria. It is really sad that 26 years after demolishing the Wall, we are now the ones building another fence on the other side of our country.
AIJA and the Human Rights Committee may not involve itself in issues of a political nature, but we will continue to intervene on behalf of young lawyers if their own rights to a fair trial or to carry out their profession are in jeopardy.
AIJA is going to Istanbul in November for the Half Year Conference. Turkey is the country with the biggest number of refugees in the world. 1.8 million! By going to Istanbul, we can "show that we care".
AIJA is an incredible organization. I truly believe that we contribute to making the world a better place through the friendships and connections built here among different cultures and nations.
The current instability of the global climate makes it our duty to maintain international avenues of communication. Today's young lawyers are part of tomorrow's leaders, and they also play a vital role in spreading the ethical legal and business culture.
Which leads me back to our duty, as human beings, and even more so as lawyers, to talk about things that matter and to speak up if we see something which is not in compliance with the basic principles of human rights.
After having shared the main aspects of my approach let me briefly follow up on my work plan:
In line with the goals of the new Strategic Plan and AIJA's missions, my work plan will focus on (one) enhancing AIJA's global visibility and impact and (two) organizing high quality events around the globe.
With seminars coming up on 4 continents (and just to name the destinations furthest from Brussels: We are talking about the Istanbul Half Year Conference, Cape Town in February, Lima in March, Hong Kong in April and the Chicago Half Year Conference in May) you can see that AIJA truly goes global this year, and the year will end in München at our next annual congress.
Finally, I would like to thank my immediate predecessor Dirk, for his excellent leadership and for his very helpful advice. I am also thankful to Anita for her invaluable friendship and support.
I would also like to thank all the other members of the Bureau and Extended Bureau and the Brussels staff that helps to keep AIJA running behind the scenes, and to thank you, active AIJA members, for your enthusiasm and hard work.
While saying goodbye to Philippe and Anita, I would also like to warmly welcome David and Emiliano on to the Bureau, as well as the new members of the Extended Bureau.
As you can see, the coming year will be busy, and we have tremendous opportunities and challenges in front of us, but with team work, and keeping in mind the messages of the bricks, I am confident that we will continue to grow and have success. I look forward to working with you all!
Thank you for your attention.
Orsolya Görgényi
---
AIJA Members: Do you need a Trainee?
20 October 2015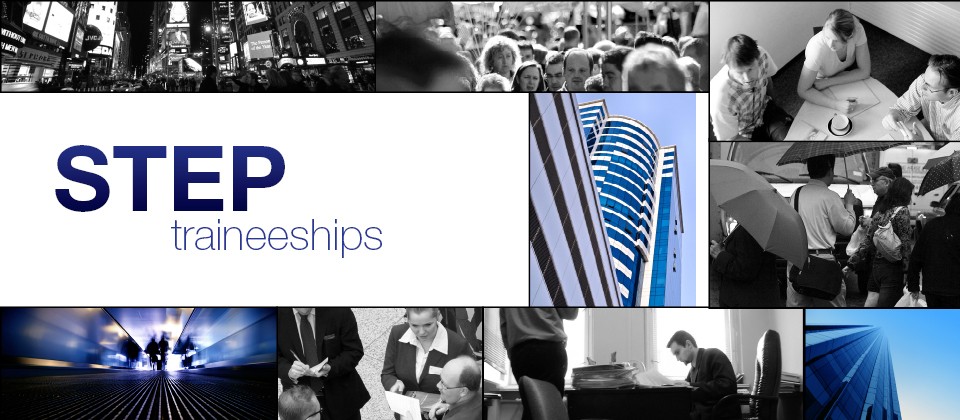 After a couple years of fruitful cooperation, AIJA is partnering again with ELSA (European Law Students Association) to cooperate on the STEP Programme.
STEP is a trainee exchange programme that enables law students and young lawyers to gain first hand experience of the substantive and procedural law as well as the culture of another country. The Student Trainee Exchange Programme of ELSA offers your office the opportunity to have highly qualified law students from all over Europe as trainees. The traineeship can vary from 2 weeks to 24 months and can take place in any law related area. Participation in STEP is a very simple and effective way of attracting young, internationally minded lawyers from 43 European countries. Having a STEP trainee working in your company is an opportunity for innovation and growth, and a diverse working environment.
AIJA members who have tried it say
"Here at our law firm, we responded to a joint initiative of ELSA and AIJA and accepted a STEP trainee from Germany. Throughout their time here, our colleague helped tremendously with international cases and contributed a great deal of knowledge of more advanced German language amongst our team." Stepan Holub, Holubová advokáti s.r.o. (Czech Republic)
"Our office has a specialized, niche field of expertise: assisting German-speaking clients in Belgium. ELSA STEP is therefore an excellent partner for us, as it brings us in contact with many native German-speaking students from abroad. On the other hand, the students find an interesting opportunity abroad where there is no language handicap. On the contrary, the can immediately 'STEP' in. The selection process goes very smooth and fast, and is almost completely arranged by ELSA itself. We just fill in the forms concerning the requirements and after some time we receive detailed CVs of the candidates, leaving us only the (difficult) task to select. No hassle with separate traineeship agreements etc… everything is standard form, so we can concentrate on working together with the students" David Diris, Kocks & Partners (Belgium)
"We are very pleased and satisfied in participating in ELSA Traineeship Programme and we will do it again. It was an interesting experience for the trainee who had the opportunity to work with us for a period of time and leave the life of a law firm, but also for the people of our firm who benefited from networking with an international student"
Manuela Cavallo, Portolano Cavallo Studio Legale (Italy)
---
If you are interested in STEP and would like to know more, simply send an email to AIJA at giuseppe.marletta@aija.org and you will be provided with further details. Please do so before 4th November 2015.
STEP Media Card STEP Traineeship Specification Form


---
Nobel Peace Prize 2015
09 October 2015
AIJA congratulates Tunisian National Dialogue Quartet for the Nobel Peace Prize 2015. The Tunisian Bar is a member of this coalition: a great way to show how important lawyers are in fragile democracies and delicate political contexts!
---
New appointments at AIJA, 2015
21 September 2015
Please find below the results of the recent elections held at our last General Assembly which took place in London on 5 September 2015 as well as the different appointments decided during the Congress which will bring new energy and strong personalities to our (already strong!) community of AIJA Officers.
Orsolya Gorgenyi, President (new position)
Dirk H. Nuyts, Immediate Past President (new position)
David Frølich, First Vice-President (elected by the General Assembly)
Justyna Szpara, Treasurer (elected by the General Assembly)
Nicolas Thieltgen, Secretary General (elected by the General Assembly)
Emiliano Ganzarolli, Deputy Secretary General (appointed by the Bureau)
Henna Kinnunen, Co-Chair Law Course Committee (newly appointed by the Bureau)
Justus Jansen, Co-Chair Law Course Committee
Lara Vivas, Co-Chair Law Course Committee
Michel Bonne, Co-Chair Membership Forum (newly appointed by the Bureau)
Maximiliano D'Auro, Co-Chair Membership Forum (newly appointed by the Bureau)
Paola Fudakowska, Co-Chair Membership Forum (newly appointed by the Bureau)
Benjamin Borsodi, Co-Chair Forum of the Commissions
Martine Hoogendoorn, Co-Chair Forum of the Commissions
Mark-Oliver Kühn, Co-Chair Forum of the Commissions
Dirk Nuyts, Chair Coordinator (new position)
Anna Birtwistle, Co-Chair
Rosa Isabel Peña Sastre, Co-Chair
Karen Zilliacus, Co-Chair
---
Joost Achterberg
Jean-Philippe Arroyo
Tabata Arteta
Stefan Bais
Jan-Ove Becker
Tom Claeys
Xavier Costa
Jérôme Debras
Tiziana Di Ciommo
Bruno Guarnieri
Agnese Hartpenga
Simone Hofbauer
Nick Jones
Laura Koponen
Christian Leuenberger
Henrietta Mason
Jérôme Nicolas
Lennarl Ostenfeld
Benedikt Rohrssen
Ayse Ulku Solak
Stephanie Tack
They will join the other Executive Committee members elected in the past years who are still in office: José Miguel ALGORTA GARICOITS, Elena ANNEZ DE TABOADA, Ferenc BALLEGEER, Cédric DE POUZILHAC, Stephan DITTL, Nils DOEHLER, Cristian ELBERT, Hilka FRESE, Eva INDRUCHOVA, Jaap KLOPPERS, Mark Oliver KÜHN, Benjamin LEVENTHAL, Esther MARTIN, Jasvinder NAKHWAL, Marco Ferreira ORLANDI, Thilo PACHMANN, Rosa Isabel PENA SASTRE, Joe RÄBER, Jan ROLINSKI, Tomas RYBAR, Rasheka SCOTT, Giuseppe SCOTTI, Babak TABESHIAN, Matias VAGEDES, Pieter VAN DEN BROECK, Pablo VINAGERAS, Birgit WÖHREN, Karen ZILLIACUS.
---
Newly appointed National Representatives
(for a complete list of National Representatives and local contacts, please click here)
ARGENTINA, Juan PRINGLES
CYPRUS, Stavros STROUZAS
FINLAND, Karen ZILLIACUS
GERMANY, Pascal BÖHNER
IRELAND, Jevan NEILAN
LIECHTENSTEIN, Christian PRESOLY
LUXEMBOURG, Francois DEPREZ
NETHERLANDS, Wiebe DE VRIES
PANAMA, Beatriz del Carmen CABAL CHEN
PORTUGAL, Nuno OLIVEIRA GARCIA
SPAIN, Almudena ALVAREZ OTERO
UNITED ARAB EMIRATES, Matthieu DAGUERRE
Regional Representatives
GERMANY (South West Germany), Inga-Kristin ZILLMER
GERMANY (Rhein Main), Stephan DITTL
GERMANY (Berlin) , Martin VICIANO GOFFERJE
GERMANY (North Germany), Birgit WÖHREN
GERMANY (Düsseldorf / Rhein Ruhr), Catrice GAYER
SPAIN (Barcelona), Cristina HERNANDEZ-MARTI PEREZ
UNITED STATES (South), Arnoldo LACAYO
Contact persons
EL SALVADOR, Camila ESCOBAR
HONG KONG, Robert RHODA
IRAN, Encyeh SEYED SADR
ROMANIA, Alexandra Maria OLOGU
SRI LANKA, Ruwani DANTANARAYANA
---
Newly appointed Commission Officers
(for the complete list of commission webpages, please click here)
President: David Mamane Vice President: Eva Bonacker
Banking, finance and capital markets law
Vice President: StéphanieHodara el Bez
President: Alexander von Saucken Vice Presidents: Thomas Ricard and Jasvinder Nakhwal
President: Manuela Cavallo Vice President : Michael Lind
President: David Diris Vice Presidents: Moritz Maurer and Babak Tabeshian
Vice Presidents: Rebecka Thorn, Yoav Noy (Immigration Law)
Vice-President: Joe Räber (Private wealth)
President: Joseph Caleff
President: José Rubens Scharlack Vice Presidents: Jessica Kemp and Johan Myrén
---
Download here the official communication by Nicolas Thieltgen, AIJA Secretary General


---
AIJA elects new President
08 September 2015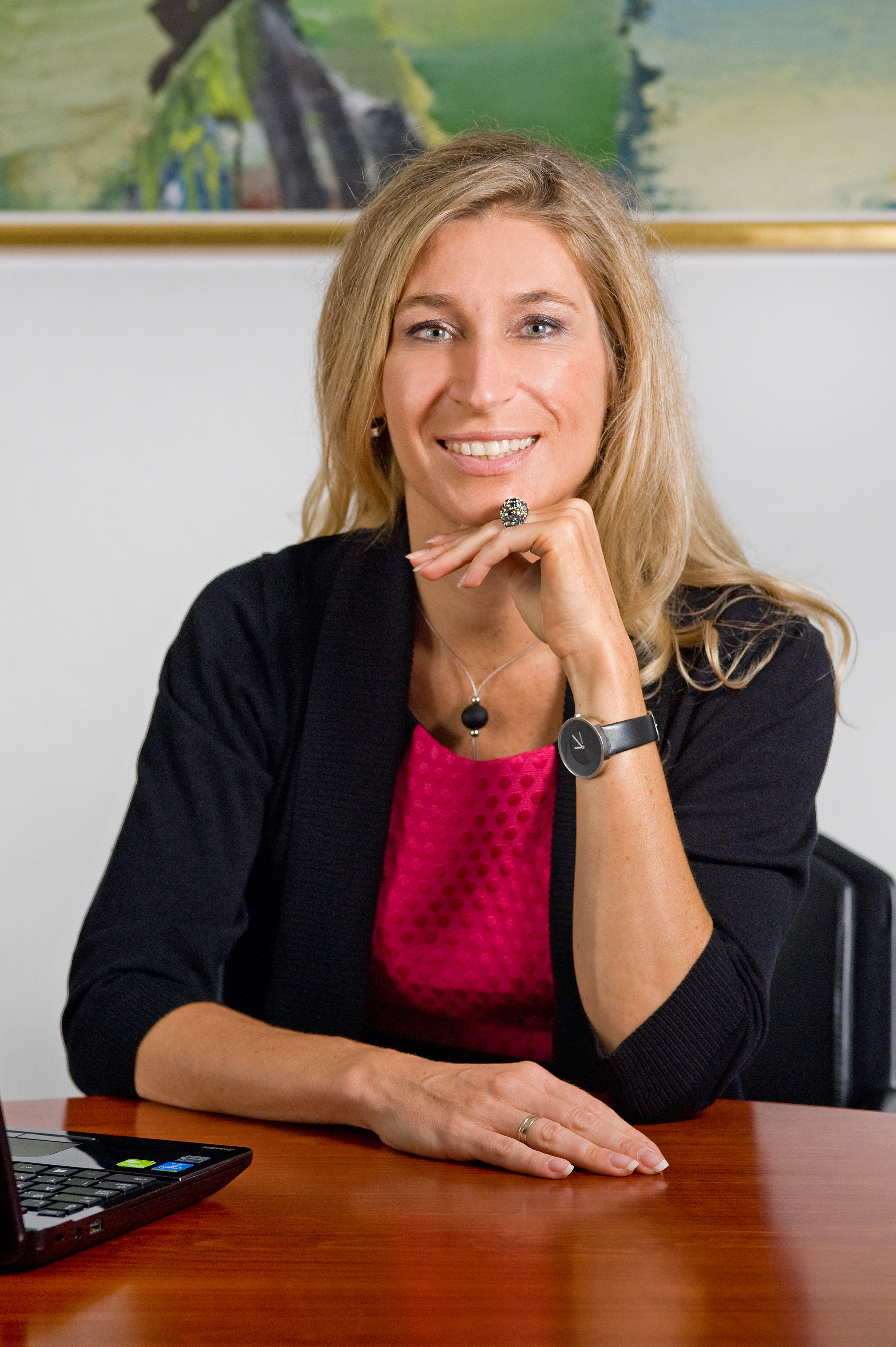 At the general assembly convened on the 5th of September in London, Orsolya Görgényi took over as the new president of the International Association of Young Lawyers. Orsolya, a partner at Szecskay Attorneys at Law, an independent Hungarian law firm located in Budapest which is top-ranked in all the major legal directories, is the first AIJA president in the association's more than half a century history who comes from Central Eastern Europe. As a lawyer specialized in corporate, employment and tax matters, Orsolya advises Hungarian and multinational clients in connection with M&A deals and the legal aspects of doing business in Hungary. After a long career within AIJA, which has included being the National Representative for Hungary, the congress chair of the 2009 AIJA congress and the co-chair of the Law Course Committee in charge of AIJA's seminars, Orsolya will now be leading AIJA for the upcoming year.
"AIJA events provide unique learning and networking opportunities for all career-building lawyers who are working on the international scene and they are essential for promoting legal culture and for enhancing cooperation and friendship between lawyers from all over the world. The current instability of the global climate makes it our duty to maintain and foster international avenues of communication. Today's young lawyers are tomorrow's leaders and they play a vital role in spreading an ethical legal and business culture and in assisting governments, NGO-s and businesses to deal with challenges which arise and to become more socially responsible. AIJA not only helps to contribute to making the world a better place through the friendships built here among different cultures and nations, it also helps the participants' personal and career development and business generation in a very efficient and enjoyable way."
---
AIJA sponsors English classes for Syrian Judges
14 August 2015
Syrian judges refugees in Turkey take English classes to have new tools to start a new life and career. Sponsored by AIJA SOS Avocats and organised by ILAC, International Legal Consortium. [gallery ids="6570,6571,6572"]


---
ABA SIL Fall Meeting 2015
10 June 2015
The ABA Section of International Law invites you to attend its 2015 Fall Meeting in the multicultural and charming city of Montreal, Canada from October 20-24, 2015. Join over 1,100 leaders and experts, policy makers, judges academics, lawyers from non-governmental organizations, in-house counsel and law students for three days of networking and programming on the latest international legal and ethics issues. AIJA is a Cooperating Entity on this event and members receive the Section of International Law Member registration discount by using the discount code "ICFM1020" on the checkout page of the online registration portal.
The 2015 Fall Meeting will offer you:
Over 65 cutting edge panel sessions examining this year's theme: Globalization and the Importance of Law, Language and Culture. Plus, an entire year's worth of U.S. CLE/Canadian CPD.
Interactive programming covering dispute resolution, legal and regulatory issues, business and finance, human rights, sports and entertainment, trade and the impact of culture on law and business.
Exclusive networking opportunities each day including twice daily networking breaks, a home hospitality night, receptions at Cirque Eloize, the Montreal Science Center- The Belvedere , a relaxed reception featuring Canadian cuisine and beer tasting, and a Friday night after-hours reception.
Register now and save! Discounted Early Bird rates expire September 8. Rates are further discounted for young lawyers (35 years and under), full time government and NGO employees, academics, law students, corporate counsel, solo / small practice and retired attorneys.
Visit http://shopaba.org/ILFall2015 to register and for more information.
---
Bearer Shares Limitations
29 April 2015
In a move designed to further discourage the use of bearer shares in the Republic of Panama, the Panamanian Superintendency of Banks issued, on December 2, 2014, the General Resolution of the Board of Directors SBP-GJD-0009-2014 in which they established measures for the identification of the real owners or final beneficiaries of Panamanian corporations.
This latest resolution sets out a list of requirements that all Panamanian banks must comply with in a period of twelve months counted from the issuance of the resolution, for clients whose corporations allow the issuance of bearer shares.
As a first option, the bank must request the client to modify the articles of incorporation of its company in order to specifically state that it can only issue nominal shares or altogether ban the issuance of bearer shares, whichever the client prefers. It is important to note that even before the promulgation of this resolution, this suggestion has been applied regularly in the past few years by local banks.
The second scenario is when the client has a corporation and the shares have been issued to the bearer. The bank can maintain the client in this scenario as long as: i) the bearer shares are kept in custody by the bank or by an authorized custodian, and ii) a sworn statement is delivered to the bank detailing the information of the real owner or final beneficiary. If the information contained in the sworn statement varies in any form, the client must update the information within thirty days after the fact; otherwise, the bank can proceed with the closure of the account.
Finally, these recent changes made by the Superintendency are just another way to enforce the use of nominal shares in Panamanian corporations. They also strengthen the custodian regimen applicable to bearer shares, as stated in Law No. 47 of August 6, 2013.
Article by Beatriz del C. Cabal Chen, Panama
---
Dispute Settlement Mechanism under SAFTA Agreement: A Tiger without Teeth
29 April 2015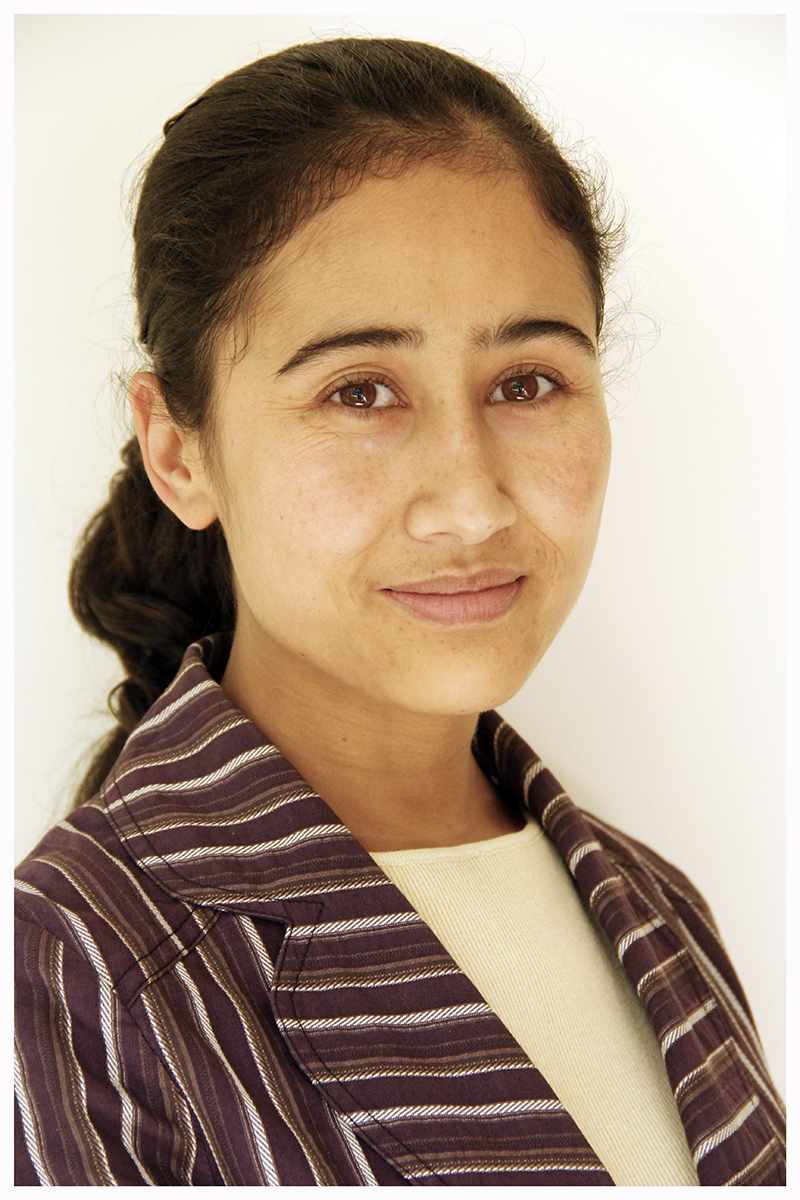 The idea of regional cooperation in South Asia materialized in 1985 after the adoption of Charter establishing the organization of South Asian Association for Regional Co-operation (SAARC). In order to promote trade and economic growth among SAARC Member States, Agreement on South Asian Free Trade Area (SAFTA) was signed on January 6, 2004 and it entered into force on January 1, 2006.
Dispute settlement mechanism of any trade agreement remains as a crucial part of such agreement. SAFTA has also provided for a dispute settlement mechanism that involves bilateral consultations, recommendations of Committee of Experts (COE) and review by the SAFTA Ministerial Council (SMC). Article 10 of the SAFTA Agreement has placed the SMC as the highest decision making body of SAFTA and has also entrusted the responsibility for the administration and implementation of the Agreement and all decisions and arrangements made within its legal framework. Similarly, the COE has been designated to monitor, review and facilitate implementation of the provisions of the Agreement and undertake any task assigned to it by the SMC. COE also serves as a Dispute Settlement Body under the Agreement.
Article 20 of the SAFTA Agreement has enshrined provisions related to the dispute settlement mechanism. Even though the Agreement has made a trivial attempt for dispute resolution, there are several lacunae in the mechanism. To begin with, any dispute arising among the Contracting States should be tried to settle amicably through the bilateral consultations but the Agreement does not shed much light on what kind of disputes could be referred for the resolution. Besides, success of consultation between the parties to the dispute with a view to find a mutually satisfactory solution is largely contingent upon the bilateral relation of such parties.
Upon failure of dispute resolution through consultation, dispute can then be referred to the COE. COE after investigating into the matter can make recommendations to the disputing parties. Such recommendations not being binding to the parties can create a room for non-compliance. Similarly, the Agreement is silent on procedures for the operation of the COE as well as on the qualification of its members. It further creates ambiguity in dispute settlement process. Additionally, the appellate review process is also deficient. Any Contracting State, which is a party to the dispute, may appeal the recommendations of the COE to the SMC. Lack of clarity on the scope of review and basis for upholding, modifying or reversing the recommendations of the COE undoubtedly generates reluctance on the parties to make an appeal.
Where the COE or SMC concludes that the measure subject to dispute is inconsistent with any of the provisions of SAFTA Agreement, it can recommend the concerned Contracting State to bring the measure into conformity with SAFTA Agreement. In addition to its recommendations, the COE or SMC may suggest ways in which the concerned Contracting State could implement the recommendations. As the SAFTA Agreement is not comprehensive in terms of dispute settlement process, such provision allows discretion to the COE or SMC to devise any procedure it deems fit for investigating or reviewing the dispute and making recommendations. Such open-ended discretion may at times raise question on credibility of remedy provided.
In order to strengthen the existing dispute settlement mechanism under the SAFTA Agreement, the mechanism should be reviewed clarifying nature and types of dispute. Composition of COE and qualification of COE members; detailed working procedure of COE and SMC; and scope of appeal review should be clearly prescribed.
Article by Rojina Thapa, Nepal
---
Winter Seminar in Kitzbuehel – A comprehensive view on M&A and the Austrian Alps.
29 April 2015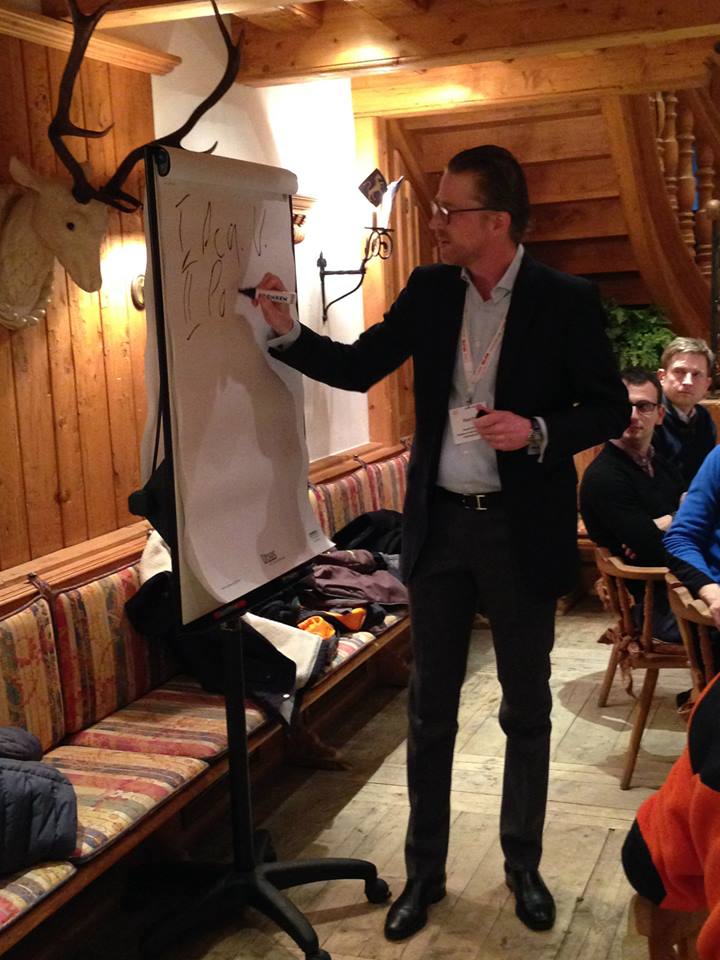 At the end of January there are not many better places to discuss an M&A process than at the foot of the Kitzbuehel mountains. Around 100 participants from all around the world with a mix of geographical and professional backgrounds enjoyed the sophisticated level of discussions and the perfect slopes of the Austrian alps.
The seminar started Wednesday night with a short introduction of the OC Kistian Ford, Lucas Hänni and Rainer Kaspar and a gathering at the Hotel zur Tenne, one of the oldest and most typical hotels in the centre of Kitzbuehel.
The Thursday morning session focused on the auction process, the interdependencies of in-house counsels and corporate lawyers and intellectual property rights in M&A transactions. The afternoon break was put to good use with AIJA's first ski race, a fierce battle of more or less proficient skiers with winners from Austria (female) and Greece (male). In the afternoon session, maybe the most factor of M&A transaction, tax, was discussed. The session took place at the top of the Hahnenkammbahn, which is also the start of the famous downhill ski race, currently starring in movie theatres as "one hell of a ride".
On Friday morning, panelists and the audience discussed due diligence, followed by recent issues of transaction agreements and merger control clearance topics. The afternoon session was held in form of a case study: a cross boarder M&A deal including the purchase of affiliated companies in different countries was reviewed under selected national laws.
Topics of the final day were the director's liability, crowdfunding as a form of alternative financing and the role of employees in a transfer of undertaking. The official part of the AIJA seminar ended with a presentation of the key note speaker Rob Weber, an Associated Professor at Georgia State University, who presented several cases dealing with advisor firms' liability in case of representing/advising several parties and "ignoring" the occurring conflicts of interests.
Not having had enough of the challenging academic and social events of the preceding days, many of the seminar participants attended the optional sledging at night which turned out to be not as easy as one might have thought.
It was another great AIJA event, inside and outside the conference room. The combination of business and fun is what made this skiing event so successful. We are now already looking forward to next year's winter seminar in the Dolomites!
Article by Wolfgang Guggenberger and Rainer Kaspar, Austria Pictures from the seminar available here


---
Discovering AIJA in Santiago de Chile
29 April 2015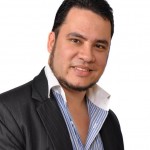 As a lawyer member of the Costa Rican Bar, specialized in Civil and Commercial Law; and also as a Law Lecturer, I am always looking forward to attending different seminars and congresses as I have the clear understanding that Law Sciences are progressive, and change in a very fast basis.
Approximately in Mid - September 2014, I received an email from a colleague of mine sent originally by the Costa Rican Lawyer´s Bar stating that there was going to be an AIJA conference related to Mercosur Disputes to take place in Santiago, Chile, in November 2014. That e-mail caused a powerful interest on me, and something told me from my personal interior that I had to mandatorily apply. Even though I did not have the economical resources to afford its price, the e-mail stated that there was a scholarship available. A lot of people told me that I was going to lose my time by applying for the scholarship as a lot of people were going to apply, but in despite of that something told me that I had to do it, so I finally did; --even though I was not sure about what AIJA was, as that organization is not very well - known in Costa Rica, and most of the people and Lawyers do not even know what that is, or where it is located, or what do they do.
Some months later, I got the good news that the decision of applying for the scholarship had been one of the wisest decisions I´d ever taken. I received the great news, --sent by Mr. Marletta--, that AIJA had approved my scholarship. I could not believe that, as many organizations in Costa Rica would not have the sufficient funds to give those sorts of scholarships, and I had never been related to a foreign organization. However, I gave all the necessary information to Mrs. Masure, who was extremely helpful at arranging my itinerary.
At last, when time had come to board the plane that would take me to Chile, making a stop in Panama, a great feeling of excitement had taken place inside of me. A lot of friends, --many lawyers-- were clearly regretted for having recommended me not to apply for the scholarship, so it made me feel even happier. I definitely knew that the trip was going to be an awesome opportunity for me not only to know more about Commerce Law, but also to meet people, and learn more about cultures. Many other reasons made me have a great expectative of the whole trip. In fact, more than seven hours flying, did not feel at all, as I was thinking the whole trip not only about the great opportunity that AIJA was giving me, but also about the great opportunities that I guess they have given to many lawyers in the past. I was also very excited that I was going to be in Chile, which I do not know why, but I had always had great interest to be there.
Finally I arrived, --now a little tired in physical terms--, but still very happy and excited for my trip. I landed in Santiago and took a taxi to the hotel which I must say at this point that I did not expect AIJA to arrange my nights at a fancy hotel as the Intercontinental, but they did; and that grew up the anxiety that I had by then to know more about AIJA. Well, I finally made the check –in, and immediately went over for dinner, as I was starving. I definitely had time during that night to think a lot about many things, and those things then began changing my points of view from life in general; not only about myself, but also about the world and the people, specifically the way I used to appreciate it. Feelings were also combined with Christmas winds, joined also with the spirit of that fresh and cool Santiago night!. I got back to the hotel that night with a mood of melancholy and happiness at the meantime.
The next day, I took breakfast and showed up at the event on time, as I was very excited to be part of this congress. When I was giving my name to the sweet lady that was checking it with the list; I saw that a woman who was working around heard my name, and suddenly came to introduce herself to me, and my surprise was that this charming lady was Mrs. Masure and I was very happy as I knew that I had certainly met the first person during my trip! I then checked myself to assist to the seminary related to Mercosur Disputes, and focused my attention on this. What an interest subject is this! I had no idea about the millions of dollars that involve this matter, and every second that passed by made me submerge more into the deeps of that complex topics related to commercial law, which is the area of law that I most love.
Some hours later we made a quick break to drink coffee, and then I had the pleasure to meet Mr. Marletta, after I recognized his face since I had looked at his linked – In profile days before. That was the second person that I got to know by then, and I was even more excited!
Words might barely explain what I lived during the following days in Santiago. I exchanged business cards with lawyers raised all around the world, I assisted to the wonderful lunches and dinners that AIJA had perfectly set up for us both inside and outside the hotel, I went over to the lovely vineyard named Santa Rita where AIJA´s organization took us. I can say without a doubt that I learned during those days a lot about specific law topics, but that was nothing compared to the magic of the whole event that I lived in Santiago. I definitely knew what being alive is, and combined that with making friends all over the world, including the honor of meeting Mr. Dirk, --AIJA´s President--. What a charismatic person! I will not ever forget neither the wonderful dinner that AIJA had set up for us in Santiago downtown at that fancy and prestigious club!
I was impressed on how AIJA had taken care of every single detail during the trip for all of us, and had taken that to perfection. Finally, the congress got to its end, and everything seemed to pass in one second! I got back to my country with more general knowledge in certain specific law areas, but I brought with me the precious moments that I lived there. I brought with me dozens of business cards, and friends too. I came back with more energy to face my job, and more ideas to combine it with. I came back looking forward to get a computer in order to become an AIJA member, and also with the great intention in the soon future to represent AIJA in Costa Rica, as many members suggested that to me during the stay in Santiago. I finally brought back more inspiration, more experiences, vibrations, and many more reasons to appreciate the exquisite beauty of life. In few words, the trip met even more than all of the expectatives that I had from it.
Now I am part of the great association of AIJA, and am waiting to receive orders from them. I have offered my help for anything they consider I might be helpful at. I close down this letter, by stating and replying once more, my appreciation with this organization, and specially with their bright members, organizers, and staff in general that I got to meet in Santiago.
Sincerely yours, and from a Sunny Costa Rican Day,
Article by Juan José Acuña Leandro, Costa Rica
AIJA Scholarship, Santiago de Chile 2014
---
LL.M. in Transnational Commercial Practice - Reduced rates for AIJA members
29 April 2015
The Center for International Legal Studies will continue to offer members of AIJA 50% tuition scholarships for the LL.M. in Transnational Commercial Practice in 2016.
Two-week sessions are held in April and June in Budapest. The degree is granted by Lazarski University, one of Poland's top-ranked law schools, and the program is conducted in cooperation with Eötvös Loránd University and Boston University School of Law. The degree can be completed with two-week sessions in April and/or June over two or three years. Sixteen lawyers from 11 countries participated in the spring 2015 session. The standard tuition has been fixed at US $3400 for April 2016 and $3800 for June 2016. AIJA members interested in the AIJA LL.M. scholarships should advise the AIJA office and the CILS office.
Further information can be requested directly from Professor Dennis Campbell at office@cils.org, website www.legaledu.net Brochure AIJA Offer


---
Supporting the rule of law in Syria
29 April 2015
[caption id="attachment_6144" align="alignleft" width="300"]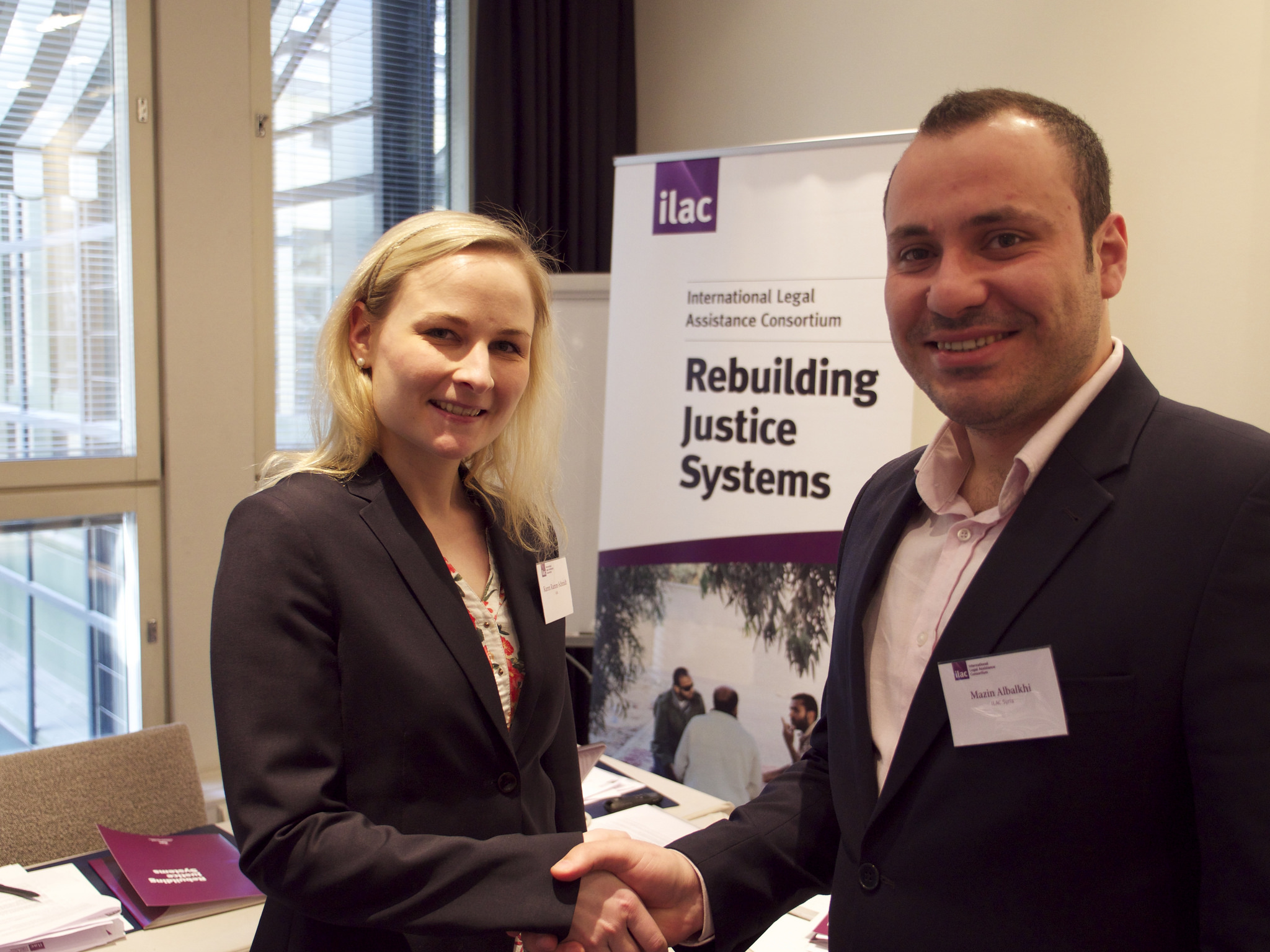 Karen Ramm-Schmidt (AIJA) and Mazin Albalkhi (ILAC)[/caption]
ILAC, the International Legal Assistance Consortium, recently launched a two-year program that will support protection of the rule of law in parts of Syria outside of the regime's control. Working with the Free Independent Judicial Council and with the Syrian Interim Government's endorsement, ILAC will help establish documentation centers that will help provide simple legal services to those living in areas not controlled by the Syrian Regime.
The AIJA Human Rights Committee is now involved in a new project and is sponsor of a new initiative. Several Syrian judges fled the country and openly refused to serve the regime: they can now follow English classes thanks to the generous donation of AIJA and the SOS Avocats Programme.
AIJA and ILAC aim to provide these judges with the possibility of accessing knowledge and information so that they can re-build their career and life. Both organisations are glad to partner on this challenging and promising initiative.
---
A nice sense of achievement
29 April 2015
Some months ago all AIJA members have received a survey enquiring about the value of AIJA membership: why they are members, if they are happy with AIJA membership today, which new member benefits they would like to have.
Over 30% of AIJA members took the survey, providing us with a solid sample of data. 80% of respondents are happy with what AIJA offers today: this is great news and we thank them for that! No surprise that most AIJA members consider the possibility to have face to face networking opportunities as well as discounted rates for AIJA events as the most important reasons why they are members. At AIJA we try our best to maximize networking possibilities, being it online or even more at our events. This is what makes our association special and distinguish us from other legal networks.
What about new member benefits? Most members said they would consider very positively attending webinars (33% of respondents) and having an online tool to manage business referrals (42%). You asked, we did it!
A successful webinar on how international lawyers can effectively use LinkedIn was held on 10th March. Over 200 attendees enjoyed a lively presentation full of practical tips. More webinars are being organised for the rest of the year: feel free to forward me your ideas about topics you would find relevant to your practice.
Since early March, AIJA members can log in onto the AIJA website and use our new platform for business referral. Identify your need, make a question and check what the AIJA network has to offer. Have a look at pending questions and opportunities here: AIJA can give you even more than what you already get!
Talking about new projects, something brand new is coming up soon. Details are still top secret but rumours say that next Autumn AIJA will be leading the campaign "Young Lawyers' Week", an occasion to celebrate young lawyers in different parts of the world… Stay tuned for further information.
On a more personal note, I have the pleasure to announce that I have been shortlisted for a prestigious award in the associations' world. I am shortlisted as "Young Leader of the Year" at the International and European Association Awards. This is THE award for association professionals and a remarkable recognition of my professional achievements. This nomination wouldn't have been possible without the huge trust and support I have always got from the AIJA Bureau since my first day at AIJA and the excellent collaboration I have had with AIJA members and staff. Thanks for sending me good vibes on the 6th May, during the final award ceremony taking place in Lausanne, Switzerland.
On this festive note, let me wish you a nice time with AIJA –mine surely is!
All the best,
Giuseppe Marletta
AIJA Association Manager
---
The highlights of the President
29 April 2015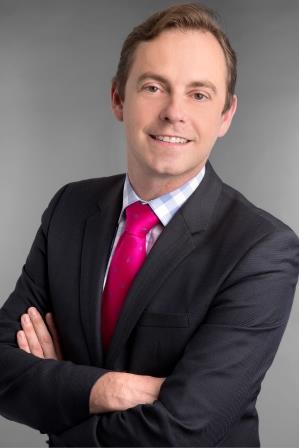 Kitzbühel, London, Brussels, Helsinki, Vienna, Panama, Venice, Basel, Hong Kong, Barcelona, Shanghai, Tokyo, Brighton, Madrid, Washington DC. These are the cities I had the pleasure to visit only in 2015 thanks to my Presidential mandate.
What a gift for me to see motivated AIJA Organising Committees. What a pleasure to be part of the élite of the International Legal world. That's very demanding and tiring but so rewarding. Representing AIJA in the world is an honour for me and I am glad to confirm how reputable our organisation is internationally.
One of the highlights of my Presidency was the invitation to Buckingham Palace on the occasion of the Magna Carta Anniversary in London. Queen Elizabeth II received a very important delegation at her Palace and I was invited together with Orsolya Gorgenyi, AIJA First Vice-President. It does not happen every day to meet such a charismatic and important world leader.
The Bureau, with the kind support of Michel Bonne (Belgium) and Emiliano Ganzarolli (Italy), is currently working on the new Strategic Plan which will set our Association's objectives for the next three years. Believe me, it is not an easy task to decide what the priorities for the organisation have to be, which direction we have to take. A draft plan will be presented at the next Executive Committee which is taking place in Antwerp during our May Half Year Conference. The final plan will be presented at the next General Assembly, taking place in London during our Annual Congress on Saturday 5th September.
Talking about the Annual Congress, this is as you know the highlight of the AIJA year. We are fine-tuning the final programme: new ideas for the working sessions, a lot of speakers who are not coming from the "AIJA family", exclusive venues confirmed for the social programme (oh yes, it will be a memorable congress!). Registration opens in mid-May. We expect to break all the records of attendance, so make sure you are there to live this important moment of the AIJA history.
I wish you a nice spring and look forward to seeing you soon at an AIJA event!
Dirk Nuyts,
President of AIJA
---
AIJA Association Manager shortlisted for prestigious award
22 April 2015
The Jury of the International and European Association Awards has disclosed today the names of the shortlisted association executives who are running to win this year's prestigious awards.
The Association Awards ceremony will take place during the International & European Associations Congress on 6th May 2015 in Lausanne, Switzerland.
Giuseppe Marletta, who manages AIJA since 2012, has shown in the last ten years outstanding leadership skills, assisting European and international associations to grow and increase their reputation internationally.
Giuseppe said "I am delighted to be in the running for the award as Young Leader of the Year. I'm so glad the Jury understood the value of my hard work until now. I love the challenges of the association world and am very excited about this fantastic opportunity".
More information is expected to be released following the ceremony on 6th May.
---
AIJA, strategic partner of the ELSA STEP Programme
19 March 2015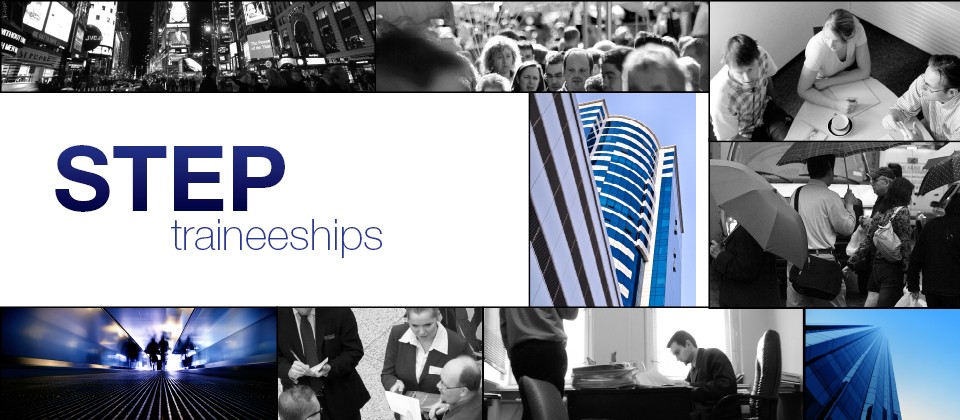 AIJA is again a special partner of the European Law Students' Association, helping them recruiting law firms who can host trainees.
STEP is a trainee exchange programme that enables law students and young lawyers to gain first hand experience of the substantive and procedural law as well as the culture of another country. The Student Trainee Exchange Programme of ELSA offers law firms members of AIJA the opportunity to have highly qualified law students from all over Europe as trainees. The traineeship can vary from 2 weeks to 24 months and can take place in any law related area.
Deadline for sending traineeship requests is end of March 2015.
Download here the programme brochure
Download here the trainee specification form
---
One year as AIJA President
17 March 2015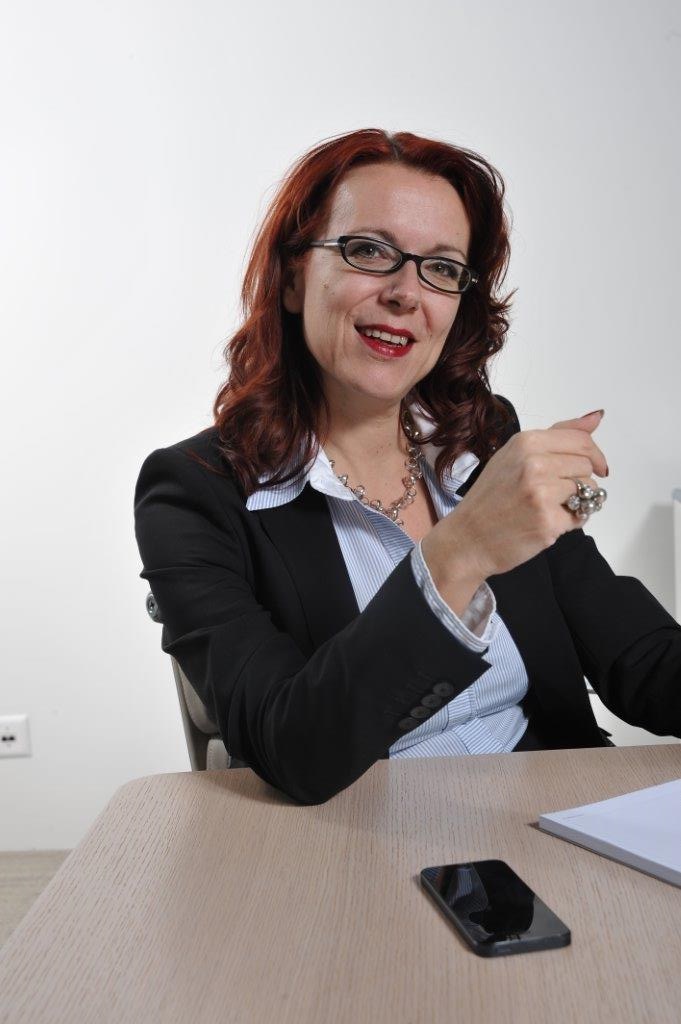 Anita Schläpfer, Immediate Past President of AIJA, talks to the Swiss Bar Association magazine about her experience as President of a dynamic association of lawyers. A lot of responsibility, travels, exposure and fun!
The interview is in German and worth reading.
---
AIJA leadership invited by Elizabeth II
23 February 2015
Today 23 February a delegation of AIJA leadership is invited to attend a reception at Buckingham Palace. Just to confirm how reputable our organisation is!

---
20 February 2015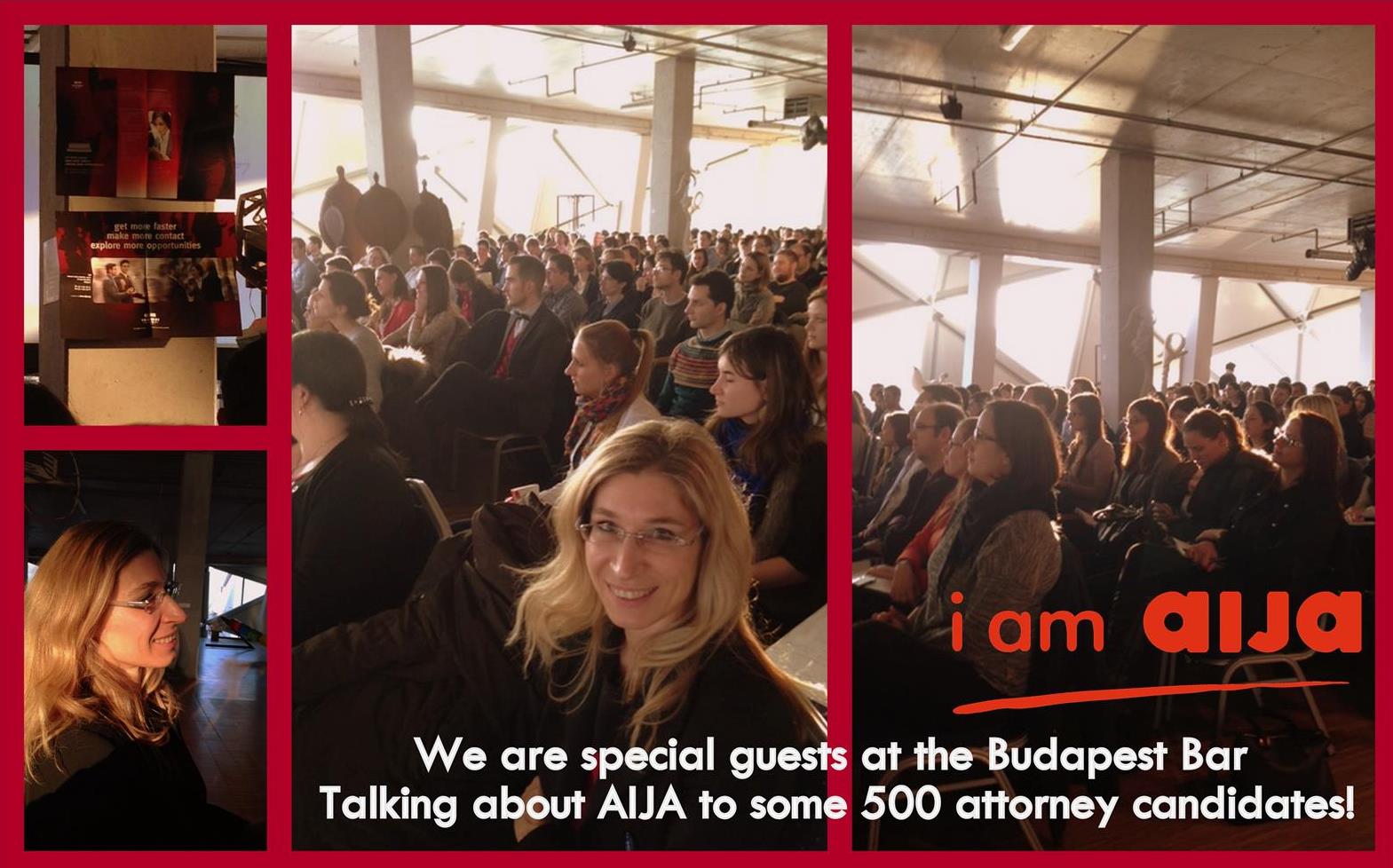 Yesterday we were invited to introduce AIJA to 500 attorney candidates in Budapest.

Orsolya Gorgenyi (AIJA First Vice President) and Anna Ranky (AIJA National Representative for Hungary) had the great opportunity to meet the AIJA members of the future.
We love Budapest!
---
Football Cups for Lawyers
19 February 2015
AIJA is a partner of Mundiavocat, which organises Football cups for lawyers only everywhere in the world.
An exceptional gathering of global lawyers who do like football! Find here below the next cups and JOIN THEM!
MUNDIAVOCAT: Football World Cup for Lawyers
The MUNDIAVOCAT is an international 11-a-side football/soccer tournament dedicated to lawyers and solicitors from all around the world. More than 70 teams from 30+ countries compete in a fun and confraternal atmosphere within 3 distincts tournament by age categories: Classic (all lawyers), Master (over 35) and Legend (over 45). They also enjoy their trip every year to spend some holidays and discover a new destination.
www.mundiavocat.com / www.facebook.com/mundiavocat / www.twitter.com/mundiavocat
EUROLAWYERS : European Football Cup for Lawyers
The EUROLAWYERS is an international 11-a-side football/soccer tournament dedicated to european lawyers and solicitors. About 40 teams from 15+ countries compete in a fun and con fraternal atmosphere within 2 distincts tournament by age categories: Classic (all lawyers) and Master (over 35). For the first time in 2015, a new 5-a-side tournament will also take place at the same dates. Then, the 6th EUROLAWYERS will take place from May 27th to 31st 2015 in Malta.
www.euro-lawyersfootballcup.com / www.facebook.com/eurolawyers
AMERICALAWYERS : American Football Cup for Lawyers
The AMERICALAWYERS is an international 11-a-side football/soccer tournament dedicated to american lawyers and solicitors. More than 24 teams from 6+ countries compete in a fun and con fraternal atmosphere within 3 distincts tournament by age categories: Classic (all lawyers), Master (over 35) and Legend (over 45). For the first time in 2015, a new 5-a-side tournament will also take place at the same dates. Then, the 4th AMERICALAWYERS will take place from April 1st to 5th 2015 in Santiago-Chile.
www.americalawyers-footballcup.com / www.facebook.com/americalawyers
ASIALAWYERS : Asian Football Cup for Lawyers
The ASIALAWYERS is an international 11-a-side football/soccer tournament dedicated to asian lawyers and solicitors. About 10 teams from 6+ countries compete in a fun and con fraternal atmosphere within 1 open tournament without age limit. Then, the 2nd ASIALAWYERS will take place from March 6th to 8th 2015 in Pattaya-Thailand.
www.asialawyers-footballcup.com / www.facebook.com/asialawyers
AFRICALAWYERS : African Football Cup for Lawyers
The AFRICALAWYERS is an international 11-a-side football/soccer tournament dedicated to african lawyers and solicitors. About 10 teams from 6+ countries compete in a fun and con fraternal atmosphere within 1 open tournament without age limit. Then, the 2nd ASIALAWYERS will take place from May 1st to 3rd 2015 in Saly-Senegal.
www.africalawyers-footballcup.com / www.facebook.com/africalawyers
---
Load more