AIJA News
5 #legalvalentines poems from lawyers with love
14 February 2018

Thanks to the #legalvalentines hashtag, lawyers all around the world are taking over Twitter in honour of St Valentine's Day.
We assure you that this will brighten your day! Here's our morning selection:
Oliver Lewis, @DrOliverLewis says:
Roses are red
Violets are blue
But it's not in your best interests
To give them to you.
Bilaal Shabbir, @mbs_786 says:
Roses are red
Don't be afraid
Deadline's tomorrow
I've got emergency legal aid
Bilaal Shabbir, @mbs_786 says:
I'm finally rid of you
Our relationship was short
Give me half the house
Or I'll see you in Court
Paul Mertens, @pejmertens says:
Amendments are red
Re-amendments are green
With violet then yellow
For points yet unforeseen...
Vikram V. Koppikar, @HAND_OF_DOG says:
Roses are dead
Violets are green
Res ipsa loquitur
Lawyers are mean
---
Florence Promises to be Taxing
13 February 2018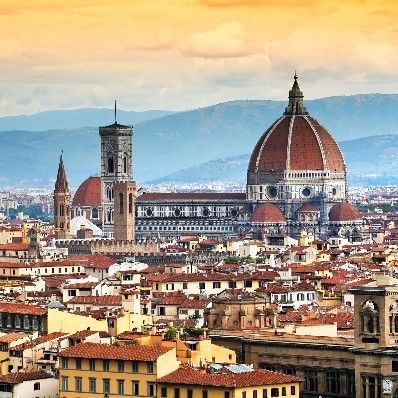 The city of Florence could stake a claim to having invented modern taxation: commercial credit, government borrowing and merchant banking all flourished in Renaissance Florence, under the House of Medici. It's a pretty fitting city, then, for this year's AIJA tax law seminar which takes place from 1 to 3 March. But despite the obvious historical context, the theme of the seminar is exceedingly modern: "The concept of fairness in national and international taxation".
Pietro Mastellone, Organising Committee Member, explains, in some detail: "This is a pivotal concept for the development of tax law. If the tax is fair, both in its substantive perspective (i.e. how much you should pay to the state) and in its procedural one (i.e. how is the tax effectively collected?) then the tax systems are able to pursue their institutional role to finance the public expenses through a wide contribution from honest taxpayers." The presentations will therefore, "treat the impact of procedures that allow tax authorities to obtain information useful to carry out control activities on taxpayers producing income abroad, which may be considered, somehow, the 'thermometer' of the evolution of international tax law."
Pietro continues, enthusiastically: "The transition from a total absence of assistance between states, essentially justified by the fact that taxing powers are an expression of a state's sovereignty, to a stage – following the G20 of London 2009 – in which forms of cooperation exponentially expand. This has led to a scenario where taxpayers' fundamental rights are not adequately protected in cross-border situations". Counterweights in international public law such as bilateral treaties, or the EU Charter of Nice, are therefore increasingly coming to the fore.
The social schedule includes a welcome cocktail reception on the rooftop bar (weather-permitting) of the Grand Hotel Baglioni, walking tours of the historical centre of Florence, wine and cheese tasting, Florentine cuisine at "Buca Mario", cocktails at the "Colle Bereto Café" and even late-night dancing at the "YAB" nightclub.
Pietro's commitment in setting up the 11th AIJA Annual Tax Seminar reveals a 'family tradition' in hosting high-quality legal conferences in Florence, since his father Carlo – actually Honorary Vice-President of AIJA – organised there a memorable AIJA Annual Congress on "The financing of start-up companies" in September 1997.
For more information and to register, visit the dedicated web page.
---
Are You the Best International Future Lawyer in the Galaxy?
13 February 2018

It's the 'Best International Future Lawyer Award' time of year again (let's call it BIFLA for short). And the topic this year is out of this world. Literally. Membership Forum co-chair François Barre explains: "The topic chosen this year is: The moon is now colonised, you are in charge of its legislation. How do you handle it? In this context, would civil and common law systems be merged? If not, which one would prevail?"
How on Earth did they come up with that topic? "The theme for the Brussel's yearly conference is related to the possible end of the globalisation dream", says François. "Which is, all in all, an earth related question… yet space programmes are expecting to colonise other planets by the end of 2025. Our question thus is: how can we deal with our dreams of expansions outside of earth if we are not able to think globally on our own planet?"
Ok, sounds like fun. So how can young lawyers enter BIFLA, and what do they win? Any law students aged 45 and under who are still enrolled at any university, can apply. They don't even have to be a current AIJA member – they just need to send an essay on the set topic by 15 May (for full T&Cs, see the dedicated website). The winner gets free AIJA Membership until 2021, their name and winning essay publicised across the galaxy – i.e. AIJA's website, social media and various communication channels – plus free travel and accommodation to the 2018 International Young Lawyers' Congress in Brussels, Belgium.
"Once in Brussels, the winner will meet future colleagues, potential employers, and new friends", enthuses Membership Forum co-chair Anita Gerdin. "The winner will arrive with an established reputation before he or she starts the first roundtable of speed dating, basically the best way to start at AIJA!"
"Young future lawyers have to embrace their youth and knowledge to challenge us and make us rethink constantly our profession and the issues at stake", says another Membership Forum co-chair Justus Jansen, adding: "Contestants should know that a similar project had been implemented in the 1970's… This could be a good starting point for them to understand the issues raised at the time and see how to learn from past experience. They have to be thorough and realistic – with great powers come great responsibilities."
For more information about the International Future Lawyer Award, click here.
---
Let's Raise a Glass to 2018!
12 February 2018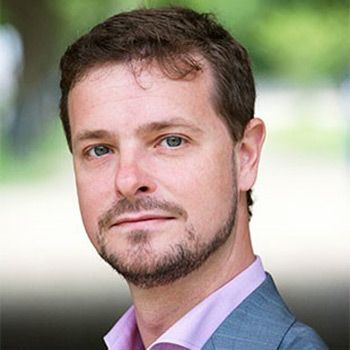 With 2018 already well underway, let's reflect on the previous year just gone. As we awoke to the new year, we asked AIJA President, Wiebe de Vries – how was it for you? "We had unique events to close the year", said Wiebe, nostalgically. "A very successful Half-Year Conference in Girona, surely with the best food we ever served to our members in my AIJA history." It was also, he said, "great to see so many members also showing up for our Christmas Cocktail in Brussels".
But partying aside, what were his conference highlights of the year? "Several: we had an impressive seminar with over 600 lawyers and law students in Tehran. It was a very special occasion where it became clear that local lawyers are very eager in meeting with people from outside Iran. Another not to miss event was of course the Tokyo Congress where around 500 members from all around the world joined there. A strong reinforcement of our presence in Asia and we are going to build further on that!"
So how is he going to build on it for this year? "AIJA must always have the goal to grow, not only because we lose members every year who turn 45, but also because I believe as many members as possible should enjoy the AIJA experience", says Wiebe, assertively. "We saw some 10% growth over the past year, I would be extremely grateful if we manage to grow with 10% again over the coming year. More than that, geographical spread should balance more this year, with two seminars in Asia (in Hong Kong and Singapore), as well as a seminar in Recife (Brazil), and activities in the US. I believe we are on a good track to really make AIJA Global."
What does Wiebe have in store for us for 2018? What exciting venues and food sensations await the AIJA membership this year? "No doubt the Brussels Congress will be fantastic! As a tax lawyer, I am also sure the Firenze annual tax seminar will be a very special event. And, I also look very much forward to the Warsaw Half-Year Conference. I have never been to Poland and I am very eager to experience Poland in proper AIJA style!" Wiebe also teasingly says that he had five proposals for the Half-Year Conference to choose from, so we are expecting big things from Warsaw – let's raise a glass of piwo to the (half) year to come!
---
Best International Future Lawyer Award 2018 open for submissions
10 February 2018

AIJA is calling on all future lawyers with an interest in international law to compete for the Best International Future Lawyer Award 2018. The competition aims to celebrate the brightest and the best young minds preparing for a career in the legal industry.
All law students aged 45 and under who are still enrolled at any university worldwide at the time their paper is submitted, are eligible to enter the competition.
Interested participants can submit a written essay on the topic "The moon is now colonised, you are in charge of its legislation. How do you handle it? In this context, would civil and common law systems be merged, if not, which one would prevail?".
Essays should be submitted by 15 May 2018 (in English).
Awards
The winner will be awarded during the 56th International Young Lawyers' Congress taking place from 28 August to 1 September 2018, in Brussels, Belgium.
He/she will benefit from the following:
Free attendance to the 56th International Young Lawyers' Congress from 28 August to 1 September 2018, in Brussels, Belgium. Travel and accommodation will be covered.
Free AIJA membership until 2021 and access to useful industry resources and a network of 4,000 lawyers across the world
Publication of the winning essay to the AIJA website and social media channels

To enter the competition, please visit the dedicated website: http://awards.aija.org.
---
Half-Year Conference in Warsaw Features Corporate Law
10 February 2018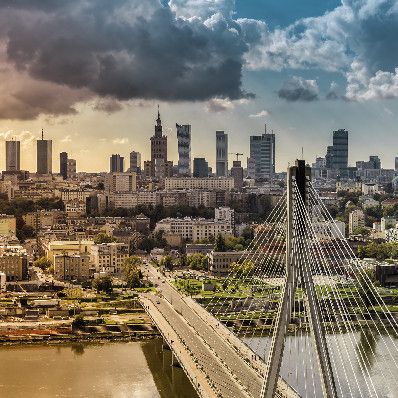 The AIJA Half-Year Conference in Warsaw held on 23rd to 26th May coincides with the Warsaw Arbitration and Mediation Days organised by ICC Poland and arbitration institutions including the Arbitration Court at the Polish Chamber of Commerce. So never ones to miss out on a good networking opportunity, AIJA has decided to invite them for a joint welcome reception where members can get the chance to mingle alongside influential members of the arbitration and mediation community.
Then there's the scientific seminar. Anna Wyrzykowska, from the organising committee, fills us in: "The theme 'Corporate governance – current trends and developments' – was selected by the M&A Corporate Commission because for a long time we have not had an event focusing particularly on corporate law." This will be of particular interest to lawyers who work for large international firms, and anyone interested in hearing from external speakers from large corporations. "Therefore we will have an occasion not only to discuss the topic among AIJA members but also share views and opinions with general counsels and in-house lawyers", says Anna.
There will also be a seminar from the Skills, Career, Innovation, Leadership and Learning (SCILL) Commission on how to successfully develop client-attorney relationships, as well as sessions devoted to the lawyers' marketing skills (so called 'beauty contests'). The scientific part is not only limited to the seminars. During the Conference the meeting of all 18 AIJA commissions will take place, including the Human Rights Commission meeting with keynote speakers including the Dean of Warsaw Advocate's Bar.
So that's the serious bit done. What about the fun? "The social program will allow the participants to experience Warsaw's highlights but also to continue to network in a pleasant and relaxing atmosphere for which AIJA is known for.
Thursday's Opening Dinner will take place at the National Opera Theatre on 24th May and the Gala Dinner on Saturday 26th May will be held at the beautiful Warsaw Royal Castle. On Friday evening the guests of the Congress will be invited in small groups to the local lawyers' homes for AIJA's increasingly popular 'Home Hospitality' evenings.
"I cannot tell which part excites me most", says Anna, evasively. "All Polish members of the Organising Committee of this event are excited that our colleagues from AIJA will visit our hometown which is why we will try to make sure that this event will be a very memorable one!"
Join us in Warsaw from 23 to 26 May for an exceptional conference with two parallel seminars to choose from. For more information and to register: https://www.aija.org/en/event-detail/378
---
Become a specialist in International Family Law at University of Carlos III of Madrid
22 January 2018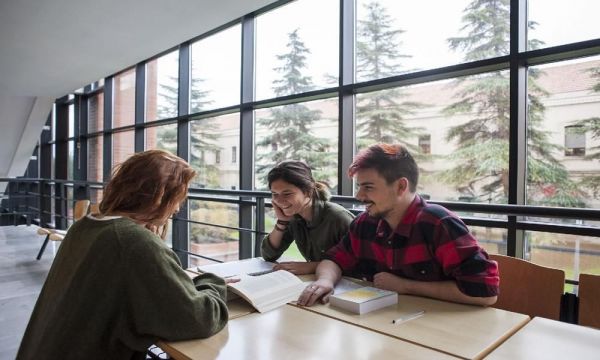 AIJA is happy to support the Master's in International Family Law, a new programme launched by the University of Carlos III of Madrid (Spain). The course aims to provide expertise in all family law matters from an international perspective.
The programme consists of nine modules: International marriage, International marriage crisis, Economic asset system, Sonship, International adoption, Child protection, International child abduction, Food, International sequence.
Classes are in Spanish and will begin on 23 February 2018. For more information, visit the dedicated website (in Spanish).
Contact:
Carlos III University of Madrid
Postgraduate Studies Centre
Specialist in International Family Law
Laura García Albendea Albendea
Phone number: 91 624 5805
Dpcho: 18.1. C03
Getafe Campus
Calle Madrid, 135
28903-Getafe
derechofamiliainternacional@postgrado.uc3m.es
---
Game of Funds: The HYC Programme Review
08 January 2018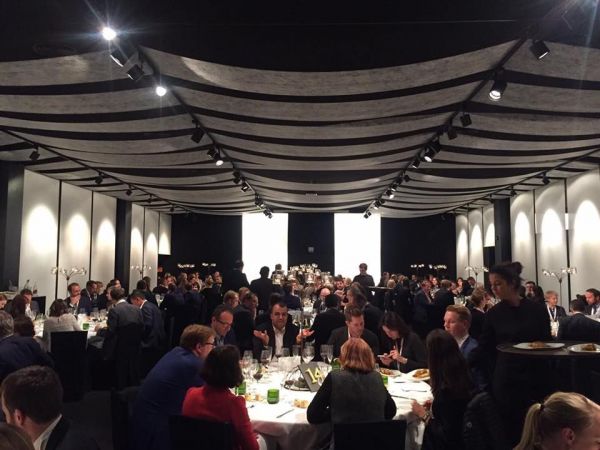 The Girona half-year conference (HYC) promised to cover two entertaining topics: "Crowdfunding & Alternative Financing" and "Film Industry Law". But did they cover, and did they live up to the delegates expectations?
The Seminar on Film Industry Law started with a general overview on audio-visual rights out of the cinema, dealing with "the ownership on the film industry Intellectual Property rights and the management of Audiovisual Rights", informs Cristina Hernandez Marti, who was in charge of the Film Industry seminar. "After lunch on Thursday we explored the universe of IP rights cascade in the film industry, the role of trademark law in the cinematographic world and ended up with a panel on film production and distribution. On Friday we started with a public law approach examining the requirements that have to be taken into consideration when filming outside the studio. And we ended this seminar with the panel on War Over IP Rights."
The Film Industry Seminar also gave a general overview of the audio-visual rights, and the copyright treaties which deal with such rights. "We covered the problems that may rise when there is a multitude of parties involved in the production of a movie", says Cristina. "During the panel on Management of Audiovisual Rights we also discussed about the problems a production company has to deal with. All the sessions, were really interactive and the audience participated actively throughout the seminar."
Other highlights included Rafael Sanchez from the Spanish collective society covering Spanish private copy remuneration, Yvonne Maier of NDF, Germany, on the remuneration of actors and other contributors to the movie, and the film editor Alexandru Radu's industry insider view.
Meanwhile the seminar on crowdfunding and alternative financing, explains Pablo Vinageras Cobielles of the Organising Committee, "was rich in content, diverse in speakers, interactive and dynamic. The panels on 'how to finance a project with a happy end' and 'the Brexit Thriller' were most interactive while the 'shared economy' brought innovation and thought-provoking discussion".
Girona was also able to offer social outings to complement the seminar programmes. The Saturday sessions concluded with a tour of the locations used during the filming of Game of Thrones, followed by the gala dinner held in a twelfth century castle.
"We received really positive takeaways from the attendees. The input received proves that the Girona HYC was a success", said Pablo. "Attendees praised the venues chosen for the social program, while a good diversity and balance was reported in the number of jurisdictions represented, ages, gender, nationalities, in-house lawyers/legal advisors and external speakers. We have been told by numerous attendees that Girona HYC will be long thought-of as an outstanding conference."
---
A Big Shake-Up of the AIJA Executive Committee
08 January 2018

For years the role of the AIJA Executive Committee (EC) has been limited to the admission of new members and the appointment of officers. However, "this approach was not ideal as EC delegates were missing enthusiasm in their role, and the Community of Members itself was urging for a more proactive role of the Executive Committee", explains Emiliano Ganzarolli, AIJA Secretary General.
Therefore the decision has been made to transform the role of the EC. "We have switched the focus", announces Ganzarolli. "Now the larger part of the meeting is dedicated to the opinion of EC members on highly relevant topics such as geographic expansion, cooperation with other associations, innovation and the quality of our events."
The EC meeting is now divided into three parts: first, the EC is called to approve new members and perform any other statutory tasks; second, the Report from the Bureau (circulated prior to the meeting) is scrutinised and discussed; and finally, roundtable meetings see EC members gather in small groups to discuss urgent topic areas.
"This new format brings several positive effects", explains Ganzarolli. "The community of members can be much more innovative and daring, while a larger group of 48 active EC members brings significantly more ideas and solutions than the Bureau could do on its own. Projects and new challenges for the Association are shared, and solutions are taken jointly. All this brings more effective management to the Association, larger involvement and participation of members, and shared knowledge."
The first year of EC meeting under the new format has already been held, with positive results. The EC members discussed a range of issues, including how to secure better quality of our events, how to empower the National Representatives, how to attract younger members and how to expand globally. "Many ideas came out of the roundtables and most of them have been already implemented", informs Ganzarolli. "Answering the call of the members of the Executive Committee, the Association committed – among other initiatives - to reduce registration fees for younger members, for local new comers and for in-house counsels; reduced fees are also now implemented for the members of the Organizing Committees of events." Social media presence has also been improved, while National Representatives are now provided with toolkits and templates for communication.
"The voice of the EC has proved to be effective and the goals achieved together confirmed that its role is substantial for the life of our Association", says Ganzarolli. "The opinion of the most dynamic members in AIJA is now, more than ever, a value we don't want to miss out: and that is why we need more and more candidates for the position of EC Member"
---
The View of Girona from the Philippines
08 January 2018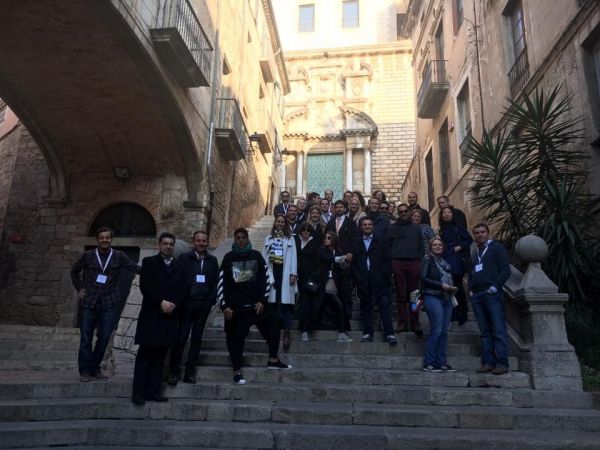 Each year AIJA awards a number of scholarship for young international lawyers to attend an international conference of their choice. In November 2017, the AIJA scholarship was awarded to Maria Diory Rabajante, an Associate at the Esguerra & Blanco Law Offices, Philippines, to attend the Girona conference.
"I noticed that what set AIJA apart are the youthfulness, energy and vibrancy of its members", enthused Diory after the event. "These characteristics of AIJA's members make professional networking, as well as building personal relationships, easier. AIJA is a perfect platform for young lawyers to establish an international network, and to discuss various legal issues with lawyers of different nationalities."
AIJA granted Diory a full scholarship to attend its conference in Girona following her successful online application. "I browsed AIJA's website, and got interested in the Film Industry Law seminar", she explained. "I applied for a scholarship, and fortunately got accepted".
She described AIJA as, "an avenue for skills development and knowledge acquisition. Since AIJA encourages its members to step up and volunteer in its projects, the members have the opportunity to improve their skills and develop new ones. Furthermore, with the interaction of various cultures, AIJA's members will have a wider perspective of their respective legal fields."
Her experiences in Girona more than matched her expectations. "Everything about the conference was amazing", she said. "Girona is a perfect event venue for the conference, particularly the Film Industry Law seminar. The city has an incredible architecture, rich history and culture, and delectable food. A tour of the sites where the Game of Thrones was shot and a visit to the Museu del Cinema complemented the lessons that I learned from the seminars."
As well as providing her with a great opportunity to learn from lawyers in her specific field ("the discussion on different domestic laws involving film industry gave me a wider perspective of the Intellectual Property law, which is one of my areas of practice", she said) she also left Spain with a bulging contacts book: "the conference served as a platform for building relationships. I had the opportunity to meet, network, bond and party with lawyers from different parts of the world."
Diory returns to Asia with an enthusiastic message about AIJA: "As an Asian, I believe that AIJA would be able to attract more Asians to join and attend AIJA's events if it would organise more conferences and events in the Asian region... I would definitely recommend joining AIJA and attending AIJA's events to other young lawyers."
---
What Did AIJA Newbies Make of Their First Conference?
08 January 2018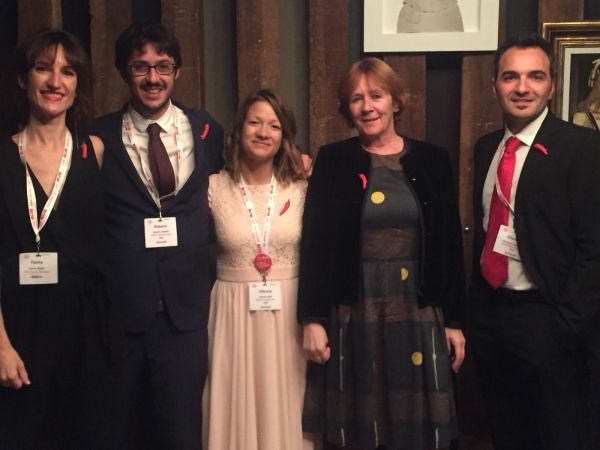 We all remember our first AIJA conference. With exclusive venues and exciting destinations, each conference takes months of planning and creates memories that last for years. But what's the first time like for the AIJA staff members who help to organise the events? After attending our November conference in Girona, two new AIJA staff members, Fanny Senez and Viktoria Keri, described their first impressions of the 'AIJA spirit' in action.
"I had a great though intense week!" said Fanny. "Girona is a lovely city, the venues for the dinners were awesome with amazing food and I had a great time getting to know more AIJA members and people I will soon be working closely with on upcoming events. Everything is possible with such an exceptional AIJA team where cooperation, enthusiasm and professionalism are naturally combined! This is definitely a recipe I want to keep for the next upcoming events."
As another first timer, Viktoria added, "I really appreciated the warm welcome and genuine interest of participants which made my integration unexpectedly easy and fast. It became clear to me that members are ready to climb mountains to bring AIJA to the next level and I will be glad to support them in their efforts… I have never before experienced a more relaxed and fun atmosphere at a conference."
Fanny and Viktoria are event organisers, not lawyers, so as well as ensuring the smooth running of the event, they were also in a unique position to assess the general mood of the conference. Did attendees appear to be leaving the seminar sessions enthused, or confused? "The feedback we received was that the level of the speakers and seminars presentations was outstanding", said Fanny. "AIJA has this unique family spirit where members are happy to learn and share knowledge but also network and meet one another again during events."
According to Viktoria, the attendance numbers were high: "the scientific programme – especially the film industry session – received outstanding feedback … The high quality of both sessions and social agenda was emphasised by most participants and overall AIJA received very positive feedback. Many shared the view that Girona was one of the greatest conferences organised in recent years, and all agreed that AIJA is continuously raising its standards."
So what was the biggest highlight? For both Fanny and Viktoria, the answer was the same: dinner at Mas Marroch, courtesy of El Cellar de Can Roca's, the 3 Michelin star restaurant and twice winner of World Best Restaurant. It was truly a once in a lifetime experience.
---
Knowing Me, Knowing EU
30 November 2017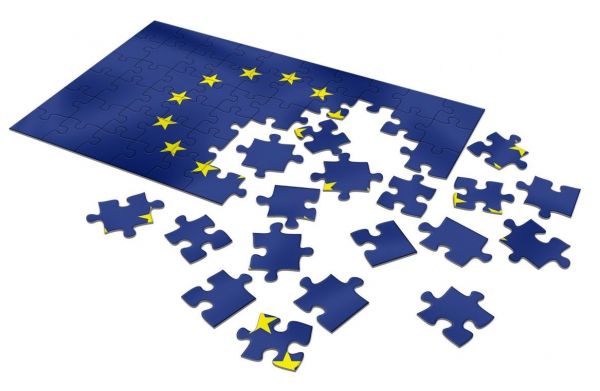 What do you really think about the EU? When AIJA was asked by ERA (Academy of European Law) to give a presentation at their Jubilee Congress about the future of the EU, we decided to ask our members just that. The survey results made for a very interesting presentation and debate.
Respondents to the survey were asked what the primary achievement of the EU has been since its existence. The majority (52%) said long lasting peace in Europe, followed by creating a common market (24%) and open borders between member states (14%). Only 5% felt the single currency was its greatest achievement.
Asked to pick one of five potential future scenarios as the most likely direction for the European Union, the top choice (40%) was Member States forming a closer union, with common policy areas such as defence, internal security or taxation. Current examples of this include the EURO zone and the Schengen zone. The next largest group (23%) believed the EU would simply continue on its current form. While only 12% felt the EU would reduce its remit and "do less more efficiently".
In recent years critical voices of the EU have been successful in referenda or elections in a number of Member States while pro-European parties have suffered electoral losses. When respondents were asked what could have caused this, the most popular answer (35%) said "a lack of recognition of the benefits of the EU" was the main cause followed by a lack of selling power and leadership by pro-European parties regarding the benefits of the EU (30%). Others believed it was the exaggeration of the burdens of the EU (19%) or non-delivery of the promise of European integration (9%).
While immigration is the number one issue raised by anti-EU parties at the ballot box, only 13% of the respondents cite this as the biggest threat to the EU; rather, they say, it is "Lack of solidarity between Member States" (49%) followed by "its democratic/leaderships image" (19%).
So what will the EU look like in 15 years time? That is, of course, anyone's guess. And the respondents to the survey are roughly split into two camps. Just under 40% believe the EU will either be broken up into smaller pieces, or will actually cease to exist. While almost 56% believe the EU will be broadly similar to its current form or even stronger. But bearing in mind the 'Brexit' referendum was carried with only a 48% to 52% split, then 40% versus 56% is a landslide victory for positivity within AIJA for the EU.
---
AIJA Takes to The Slopes
30 November 2017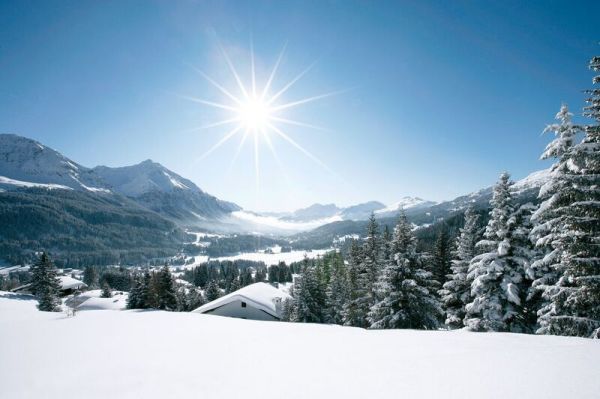 Holding a special winter event is fast becoming something of an annual AIJA tradition. And this January will see a double seminar held in Valbella, one of the biggest ski areas in Switzerland. First Roger Federer chose it as his Swiss residence; now AIJA has chosen it for its special winter event.
Jointly hosted by the AIJA M&A and the Private Clients and Litigation Commissions, this will give a chance for a valuable exchange of views. "One often speaks about M&A in general terms and not necessarily making reference to the specific industry sector where a transaction is carried out", explains Pascal Hubli, Partner of Schellenberg Wittmer and organising committee member. "We are convinced that this seminar will bring some new fresh visions on the subjects. To give an example, the IT and the Fintech sectors are exposed to changes and evolution almost on a daily basis, the legal M&A advice has to adapt and follow this evolution. We are sure there will be very interesting discussions on this!"
Meanwhile the private clients practice and litigation practice related to estate matters "is always a major field and we saw that AIJA had not been offering an exchange on these subjects between the two commissions for quite a long time, so this was a good moment to organise such an event."
The social program will show the best that the Swiss Alps have to offer. The winter sports on offer in this region are truly amongst the best in the world. The ski region Arosa Lenzerheide offers 225 km of perfect slopes and has one of the highest number of sunny days compared to other Swiss resorts. The OC could negotiate very competitive rates in its first-choice hotel together with substantial reductions on ski passes.
"All dinners during the event will be included in the registration fees and we will offer something new and fresh every night", says Hubli. "Participants will enjoy local food in typical Swiss places and the charming atmosphere. "The unique combination of mountains, snow, interesting subjects with high-level international speakers and attendees and - of course - some ski makes this an event not to miss", says Hubli. "This is key for this great event and no doubt this will motivate people to share experiences in the most relaxed and enjoyable way."
The seminar will commence on the evening of Sunday 21 January 2018. The seminars' scientific programs will take place between Monday 22 January 2018 and Wednesday 24 January 2018 in the mornings, with the afternoons reserved for skiing, networking, or a bit of both.
For more information about the event, click here
---
And The AIJA 2018 Annual Congress Host City Is…?
30 November 2017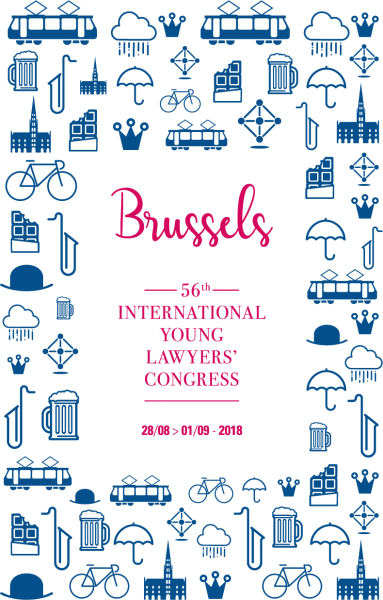 With memories of the Tokyo Annual Congress still as fresh as sushi, our thoughts now turn to the host city for the 2018 Congress. And here's a culinary clue: this time it has more of a 'Moules et Frites' flavour. That's right, it's Brussels, in Belgium.
Given its central location at the heart of both Europe and the EU seats of power, Brussels is also where AIJA is headquartered.
"The International Young Lawyers' Congress will reflect the spirit of Brussels", explains Marie Brasseur, Vice President AIJA Corporate and M&A Commission. "Brussels inhabitants are easy-going people who like to meet with friends and enjoy a good meal. Without changing the fundamentals of an AIJA Congress, our goal is to render the scientific program more attractive for all participants during the whole Congress and to have as much time as possible for participants to interact during the social events."
Attendees will experience life in the very centre of Brussels with plenty of time to interact with peers in a whole series of settings, including working sessions, the café culture, in the Grand-Place, or one of the city's many famous public parks.
While the 2018 Congress sees AIJA coming home, the focus of the programme will remain very global in outlook. In fact, the topic of 'globalisation' will run throughout the seminar programme.
Given the recent rise of populist, anti-establishment politics in various countries, the entire structure of free trade, free movement and globalisation is being called into question. Democracy, human rights and the rule of law appear to be under threat in many places around the world.
With all these topics in mind, the AIJA Annual Congress 2018 will seek to develop a scientific programme that examines these emerging trends and discusses where we are heading: is it towards greater integration, international co-operation and cross border trade, or in the opposite direction?
"These topics are of crucial importance to young, career building lawyers from around the world", says Brasseur. "We think that Brussels, as the de facto capital of the EU and a truly international city, is the perfect place to address them."
The attendees of the Brussels Congress will therefore "have a great opportunity to learn and discuss the challenges we may face in our professional lives in the coming years", says Grégoire Ryelandt, member of the AIJA Antitrust Commission. "The focus will be on cutting edge international legal developments, with great networking opportunities."
Keep up to date at http://brussels.aija.org.
---
Brussels Congress Programme: Is The Dream of Globalisation Over?
30 November 2017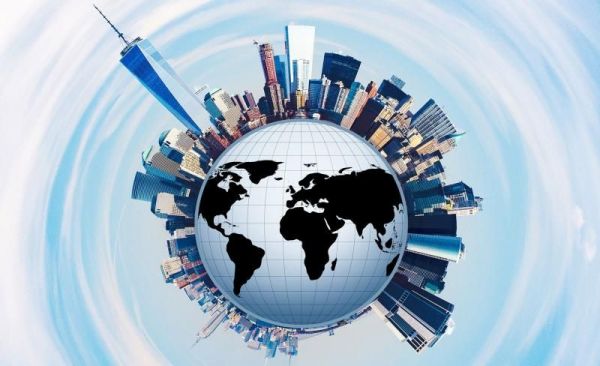 The central theme for the AIJA Annual Congress 2018 in Brussels will be globalisation – but how exactly will that be addressed within the wider scientific programme? According to Andreas White, past president of the AIJA Labour Law Commission, "When we started to plan the scientific programme, it was against the backdrop of global upheaval and uncertainty. So we arrived at the following working title: 'Imagine all the people: is the dream of globalisation over? Are we heading towards or away from international integration?'"
Established patterns of international trade and commerce, and the national and supranational legal rules that underpin them, appear to be under threat from developments around the world. The seminars currently being finalised by the various commissions will therefore cover the following key topics: cross border transactions and disputes, restrictions on transactions (including antitrust and local regulatory restrictions), the modern international family (from a private client, tax and immigration perspective), global retail (from a real estate and commercial perspective), global employment mobility, the perspective of emerging economies with respect to globalisation, global human rights standards, fake news, and parallel imports.
"At the Brussels Annual Congress 2018, a number of Commissions will be teaming up to organise joint sessions, offering a multidisciplinary view of relevant topics" says Karen Ruback, member of the AIJA Antitrust Commission. "Also, given that globalisation is the basic theme for the Congress, the sessions will likely contain greater emphasis on a comparative analysis of legal systems of different jurisdictions, and discussions on the main challenges when different legal systems apply to a specific matter."
"We are encouraging AIJA's 20 scientific (sub)commissions to team up with each other to organise slots on current topics of interest to more than one commission", says White. "We also encourage them to get as many members as possible actively involved in the preparation of their slot."
The Voice of the Profession seminar focused on human rights and the joint ABA SIL session are all highly anticipated, and are once again expected to be highlights within the scientific programme.
The plenary session organised by the SCILL Commission, on the last day of the scientific programme, "will offer valuable content to the participants, aiming at developing or improving their skills and identifying the tools to develop a global network and get new clients", adds Jean-Rodolphe Fiechter, Vice President of the AIJA SCILL Commission. After all, the spirit of AIIJA is not about retreating behind national borders and protectionism – our strength lies in our international network.
Keep up to date at http://brussels.aija.org.
---
Collaborations and Reflections from the AIJA President
30 November 2017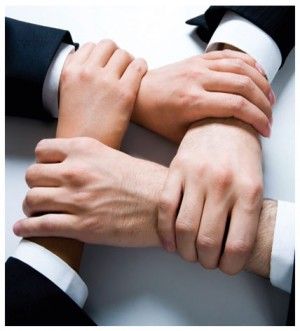 Being an AIJA President requires a large amount of international travel and this means a lot of hard work, insists Wiebe de Vries, AIJA President. "We maintain very warm ties with the most important international legal organisations", he says. "We do so by attending their annual conferences and other events where we can, and we meet each other on a variety of occasions throughout the year. During all these meetings we try to have some time to talk about our cooperation in terms of joint events, exchange of panellists and presentations to each other's members on what our organisations do."
It also gives de Vries a useful yardstick with which to rate AIJA compared to other legal associations. "If you look at the crowd attending our events obviously this is a different crowd compared to the people attending most of the other associations, as our age limit makes sure we have young people in the rooms", he says. "Not only in the participants but also the speakers and panellists, though very knowledgeable in terms of content, are relatively younger than the speakers at an event of Union Internationale des Avocats, the International Bar Association, the American Bar Association, or the Inter Pacific Bar Association, to name just a few of them."
But that doesn't mean AIJA is seen as less of a 'heavy-hitter' – far from it. "AIJA over time has grown to be seen as a serious player" by the other organisations, says de Vries. "We provide quality events, we play our role in the international legal scene if you look at our initiatives and cooperation to defend human rights and the rule of law, and we manage to attract members from all over the world making us rise above our image as a Europe only association."
His experiences of representing AIJA as its President, at events all over the world, serve to remind him that "first and foremost our mission is to provide the best in terms of events to our members", he says: "Quality in content and training, with reputable speakers."
Close ties with other associations also give AIJA members a "soft-landing" when they exceed the AIJA age limit too. "With our natural age limit it is essential that we also give our members some guidance on where they should go next", says de Vries. "We promote the quality of our members and events to those organisations, and they in turn are interested in getting our members on board and getting them in active roles quickly."
---
New AIJA President Wants To "Spice Up Your Life!"
27 October 2017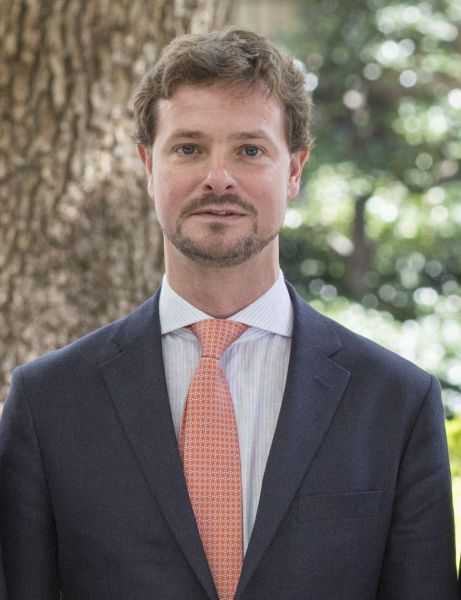 Newly elected AIJA President Wiebe de Vries may have grown up in the family bookshop but the 2004 graduate from the University of Amsterdam plans to shake things up in his upcoming presidential year.
AIJA needs to be "more global" and maintain its "quality", says de Vries. In the coming year, he intends to: "challenge our members to keep our high quality as a standard which sets us apart from other international organisations. I have been to a couple of events hosted by other organisations in my year as First Vice President, and in comparison we are really doing a very good job. We must however remain ambitious, critical and keep an open eye for improvements."
One improvement he has in mind is to make AIJA more accessible to members around the world. Having recently returned from the IBA conference in Sydney, "it was clear that we should be able to service members in Australia, New Zealand and anywhere in that region much more", he says. "Tokyo was a great move in that direction and I believe through holding such kind of events we attract membership and share the AIJA life with more people around the globe. Obviously this also applies to the Americas, and maybe the most challenging of continents for AIJA to grow: Africa."
Due to the 45-year-old age limit, says de Vries, "We are the only international legal organisation that loses members every anniversary, which means that we must continue to improve, innovate, keep being attractive to current and new members and make sure we as AIJA members are all ambassadors for AIJA."
Born and raised in Haarlem, between Amsterdam and the Dutch coast, de Vries moved to Leiden to study civil law, later combining with tax law in Amsterdam. He first worked as a tax lawyer with a big four firm, before joining Dutch law firm Van Doorne in 2005. He attended his first AIJA seminar in 2008, and soon joined the organising committees of a tax seminar in Amsterdam and the annual congress in Amsterdam in 2011.
"The best part of AIJA is that there is actual real interest in each other", he says. "I always see it as a small village that is built up wherever we go… Both professionally and personally members are aware what is going on and help each other to further their professional careers and enjoy life together."
That has certainly been de Vries' experience. In 2014, he left Van Doorne to set up his own successful tax boutique firm. Now AIJA President, his message for members is: "Spice up your life, both professionally and privately, and come to AIJA as much as you can!"
---
'Sayounara' Tokyo, and Thanks for the Memories
27 October 2017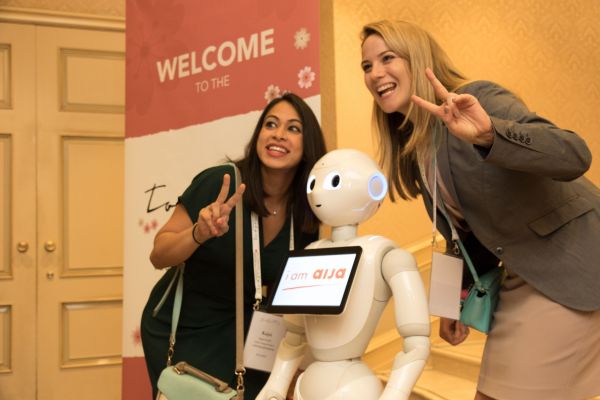 The biggest AIJA event ever held outside of Europe recently came to a close: the annual congress in Tokyo. Unsurprisingly it attracted a huge number of members, eager to visit arguably the world's most advanced megacity. And the 500 participants in Tokyo were further immersed in technology with the overarching theme of the Congress: AI and Innovation.
The AI theme, covered by every commission, "was a new element of the Congress", explained Giuseppe Marletta, Association Manager at AIJA. "Usually every commission organises a session independently on hot topics in their legal practice. But this new way of organising it ended up being a real success. It was useful to 'tell the story' and give the whole congress an integrated content, looking at the same issue from a number of perspectives."
Other highlights included the Japanese food hospitality dinner ("the best way to discover Japanese culture from the inside", said Giuseppe), an e-book project looking at how young lawyers perceive and work with AI today, and top-rated sessions including 'The Smart Lawyer Leverages AI: Practical Thoughts and IT Tools For Lawyers'. The Congress mobile app was also rated as 'very useful' by most attendees.
As ever, the number one reason for attending (cited by 85% of attendees who responded to the Congress Survey), was 'networking and exchange of views'. The global friendships and contacts made in Tokyo will benefit members' careers for many years to come. The general organisation of the congress was rated excellent or good by 96% of attendees, while almost 99% said they would be likely to attend another AIJA Annual Congress in the future.
The Tokyo Congress also signalled AIJA's intention to grow globally, and attract Asian members. "A strong presence of Japanese lawyers as well as Asian participants confirmed a strong interest for AJIA in Asia", confirmed Giuseppe.
"A special thank you goes to the Japanese hosts who made us all experience Japan in an amazing way", continued Giuseppe. "Everybody was so impressed and the location gave this congress a very unique flavour. I'd also like to thank all participants for their active participation and the AIJA team who worked hard two years prior to the event and during a busy week in Tokyo and ensured a smooth and enjoyable event for everyone (always with a smile!)." And given they had all the delights of Tokyo – and the AIJA congress – at their disposal, there was a lot to smile about.
---
Sail Away with AIJA to Bilbao
27 October 2017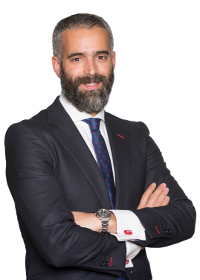 Is your knowledge of marine & energy companies insolvency 'all at sea'? Then the recent cross-commission seminar in Bilbao could have been for you. The Seminar is the result of the shared efforts of three different AIJA Commissions – Transport Law, Insolvency Law and Energy Law – and was devoted to the topic marine & energy companies insolvency.
Following the financial crisis in 2008, both the maritime and energy sectors have been seriously and adversely affected, resulting in remarkable cross-border insolvencies of large or leading corporations in the field.
"The international legal practice has been shocked in the last few years with international insolvency cases that have affected both energy and maritime companies around the globe", explains Javier Zabala, Member of the Organising Committee. "The implications, difficulties and need of professional advice are huge and the different approaches that we are seeing from the different jurisdictions require an overview to provide legal practitioners the full picture of what is going on and how to better assist either the debtors or the creditors´ needs". The Organising Committee has therefore put a lot of effort into booking speakers, both from the private practice and from the industry, who have the relevant experiences with in-depth knowledge.
The modernisation of the Bay of Biscay makes Bilbao - a metropolis of more than one million people - a very suitable setting for this seminar. "In the heart of the Basque Country, Bilbao is a cosmopolitan, open, welcoming, lively, elegant and modern city just a few kilometres from the sea", says Javier. "It is a natural destination for congresses and conventions thanks to, amongst other things, its international reputation in trade, shipping and industry." The event was also strongly supported by different Basque institutions such as Deusto University, the Basque Government, the Port Authority, and many others.
Alongside a "truly interesting scientific program" there was also be "an epic bunch of social activities that left all participants with a smile from ear to ear on their way back home", enthuses Javier. This included a cocktail reception at the Port Authority Palace, a 'pintxos' food tour of the city, a river cruise, and a guided tour of the amazing Guggenheim Museum.
Dinner at the "Sociedad Bilbaina", a well-known and respected English social club in the city, was also followed by a live rock concert in the club´s discotheque. If the maritime topic failed to leave you with 'sea legs', then Javier's hospitality certainly didn't!
---
Career Barriers for Women Highlighted in Tokyo
27 October 2017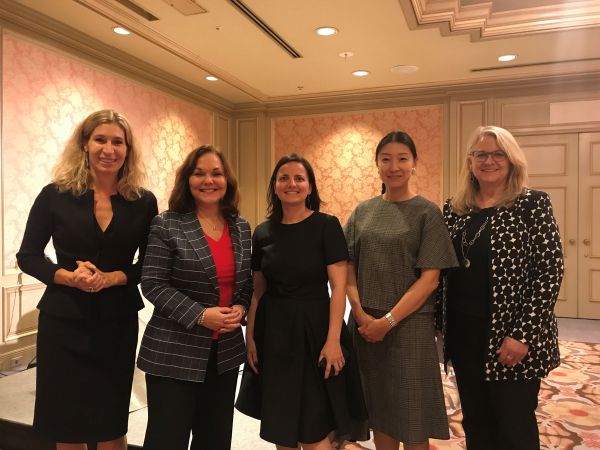 For many who attended the Tokyo conference, the prestigious Voice of the Profession session on Women in Law & Innovation was a stand-out event.
The impact of innovation on the future of the legal profession and gender equality in leadership positions is a topic of crucial importance to young lawyers who are building careers and families simultaneously. With many firms experiencing intake rates of 50% women or more, limiting their career advancement would cause a distinct competitive disadvantage.
The keynote speaker Tsukiko Tsukahara, vice-president of Catalyst Japan, a leading global non-profit organisation accelerating progress for women through workplace inclusion, covered everything from how the gender landscape differs in the US versus Japanese Law firms to how inclusion predicts rates of innovation (clue: there is a strong link). She also provided her top takeaways for audience members to advance their career, including "be an inclusive leader, challenge stereotypes in yourself and others", and "make this everyone's problem to solve." Additionally, Tsukiko pointed out that "gender diversity is not only women's issue but an issue for creating innovation." Regarding how inclusive leadership behaviours could result in innovation, she believes "inclusive leadership behaviours realize psychological safety in people's minds that enable people, team, citizenship and individual innovation. Everyone, not only the people at the very top of the organisation, can role model as an inclusive leader, yet you can start with EACH behavior to influence people and create an inclusive workplace."
In the following interactive debate that was moderated by Orsolya Görgényi, Immediate Past President of AIJA, Partner at Szecskay in Budapest, some strong views exchanged regarding gender inequality. Sara Sandford, Immediate Past Chair of International Law and Owner Garvey Schubert Barer, US, commented on her previous experiences of working in Japan: "When I first worked in Japan, I definitely experienced different treatment than men. In fact, I was told they wanted to hire me but needed to get permission from others to hire a woman, because they had recently hired two other women and maybe the partners didn't want so many women."
While being clear that women are no more or less innovative than men, "I absolutely believe that adding diversity increases the quality of what we do because more people with varied perspectives bring varied ideas", said Sara. "Also, diversity of our firm's lawyers and staff allows our firm to relate to different clients, bringing greater understanding of a clients' goals and objectives." During the debate Hilarie Bass, President of the American Bar Association, Partner of Greenberg Traurig in Miami spoke on the unconscious bias and the ABA's initiatives in gender issues.
The second keynote speaker of the night, Dana Denis-Smith, added: "in the US and the UK, countries with a longer history of women being allowed to practise law, the challenge is one of leadership... Leading by example and getting women involved with the regulators, in the international debate and generally with policy making is important in order to shape the future landscape of the profession."
Taking inspiration from the surroundings, Dana believed that maintaining equality and diversity is akin to tending a formal Japanese garden: "equality can easily fall out of shape at the drop of a stone. So we must continue to pursue equality but recognising its fragility."
---
AIJA's Half Year Conference (HYC) to Visit the Land of Game of Thrones
27 October 2017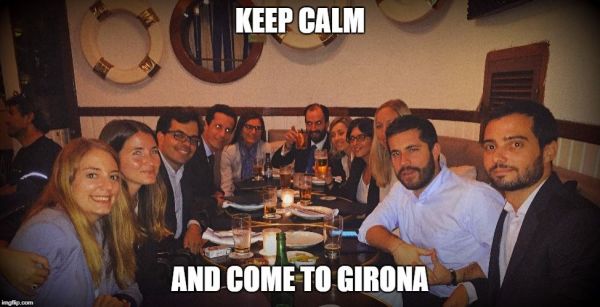 The AIJA November Half Year Conference (HYC) will deal with two striking topics "Crowdfunding & Alternative Financing" and "Film Industry Law", in an equally striking destination: Girona, Spain.
The seminar programme, jointly hosted by the Banking, Finance and Capital Markets Commission the Intellectual Property, Technology, Media, and Telecommunications Commission and the M&A and International Business Law Commission (among others), tackles innovative topics and emerging trends.
"The economy is changing on an ongoing basis, and the models of economy and sources of financing are not an exception", explains Cristina Hernandez-Marti, Co-chair of the OC. "Nowadays, alternative financing including crowdfunding is an essential topic to discuss and understand." The seminar will include sessions on fintech and regulated financial entities, angel investors, and accelerators vs incubators.
The Film Industry Law seminar will focus on cinematographic rights, from an IP perspective and private law intricacies governing the copyright of the audio-visual work. "We intend to deal with the latest court decisions and new laws, not only from a European perspective", says Hernandez-Marti. "We thought Girona would be a great venue for hosting this topic after Game of Thrones was filmed in this city."
But Game of Thrones is far from Girona's only claim to fame. Rich in history, gastronomy and medieval architecture, it is an experience not to be missed. Girona is home to one of the best restaurants in the world and some of Spain's wildest coastal scenery is just half an hour away (la "Costa Brava").
"The HYC is one of the most cherished AIJA experiences for members", enthuses Pablo Vinageras, Co-chair of the OC. "It has a great scientific program but also highlights the substance of AIJA: networking opportunities through an enriching gathering of young lawyers."
"We are excited about showing Girona to AIJA and eager to show all the charm Girona has to offer to its visitors", says Vinageras. The social programme certainly aims to do just that, starting with a cocktail dinner at the private club "Casino of Girona" in the centre of Girona, founded in 1848. On Thursday, dinner will be served in Mas Marroc, owned by the world-renowned Roca Brothers (of Celler de Can Roca, the third best restaurant in the world). On Friday, local attorneys even open their houses to AIJA attendees to sample the local hospitality – "this is one of the best moments of the HYC, says Vinageras, "where a diverse melting pot of young lawyers get to know each other tasting local gastronomy and sharing AIJA's spirit". And finally on Saturday the closing dinner will be held in the breath-taking San Gregori Castle.
You don't have to be a Game of Thrones fan to enjoy this one! With around 200 lawyers expected to attend from around the world, the HYC in Girona will truly live long in the memory.
To register, please visit: www.aija.org/en/event-detail/361
---
Open Your Own Law Firm and Let It Grow
27 October 2017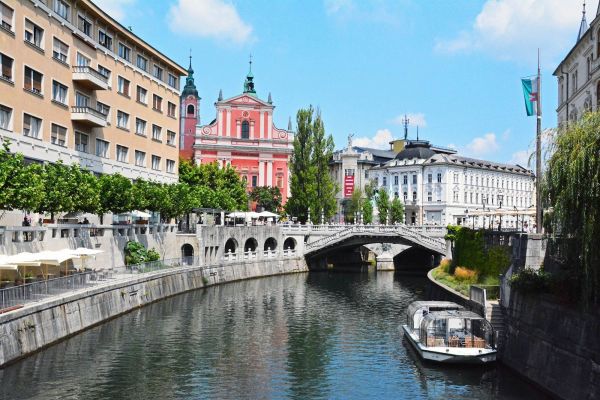 A recent joint seminar in Ljubljana, organised by the Skills, Career, Innovation, Leadership and Learning Commission (SCILL) and the Corporate Council Commission (CC), aimed to attract lawyers who like the idea of opening an independent practice. The location itself also attracted lawyers from Central and Eastern Europe and from ex-Yugoslavia, and purposefully mixed older alumni members with the younger AIJA intake.
"The programme was structured to provide business knowledge – preparing the business strategy, developing the market, etc. – with practical insights and the steps one needs to take", informs Maks Prokop, Local Organising Committee member.
The inclusion of older Alumni members also proved an unexpected bonus for some of the younger members, says Maks: "the main point of the seminar turned out to be the exchange of views and experiences and the sharing of tips and tricks. It was an interesting panel that, in my opinion, brought something useful to every participant."
For Agnès Proton, Alumni Member and AIJA Honorary Secretary General, this was the first AIJA seminar she had attended since 2015. "I realised how much I missed the very special atmosphere of the AIJA seminars where a maximum 50 people attend. They are more intimate, so you get to meet and exchange with all attendees", she says.
Those in attendance were able to share topics of interest, such as when and how to form a partnership, building up a clientele, attracting new potential clients while keeping current clients satisfied, and setting up an efficient network (both local and international). "Regarding networking, as a solo practitioner myself", says Agnès, "I made the point of demonstrating that 'solo' does not mean 'alone' and that networking is crucial. From that perspective I, along with other "oldies" who were speakers at this seminar, confirmed that joining AIJA had been the best move we had ever made in our legal careers!"
The mingling between young members and alumni made for a special event, says Agnes. "It really felt like there was no gap between newcomers and older members (like me), and I could see that everyone enjoyed equally the high quality of the scientific and social programs, the beautiful venue, the perfect organisation, and the warm welcoming from the locals." An optional food tour on the Saturday also proved a big success, she says.
"People visibly enjoyed the programme", agrees Maks, adding that friendly debates continued even throughout the coffee breaks. The location was a hit too. "People were positively surprised with Ljubljana and its energy – for a majority of attendees, this was their first time in Ljubljana. The atmosphere was great, and the whole group was very connected."
---
AIJA Supports Syrian Lawyers with English Courses
27 October 2017

For the past two years, AIJA has proudly sponsored English classes for Syrian refugees from the legal profession. The classes in Turkey are organised by ILAC, an association co-founded also by AIJA, aiming to empower lawyers, judges other legal professionals who had to flee their country because of the war.
"After the circumstances that took place in Syria, many lawyers and judges left Syria because of many tough reasons", explains Mazin Al-Balkhi, ILAC Syria Team Leader. "The idea was to start an English language course that to help many Syrian lawyers and judges to cope with the difficult circumstances, find new jobs in their fields, and ultimately contribute to rebuilding the legal system in Syria."
The location of the school - Gaziantep in Turkey – was chosen because of its high concentration of lawyers and judges. The participants were nominated by ILAC according to their legal qualifications in the field and a recruitment process for teaching which saw Ammar Abu Hemeda successfully apply.
"The results are good and we have achieved positive progress", informs Abu Hemeda."The number of students is increasing and we have had strong numbers until now. The goal is to reach an intermediate level by September 2017 so that we can begin with a new more advanced level providing advanced grammar and texts to achieve the mission of the program successfully."
The participants, aged between 20 and 49, and a mix of both men and women, are all lawyers, judges and legal activists. The course is divided into two main parts: general and academic English, and legal texts.
"The course helps the participants in improving their jobs and communicating and reading legal texts in English as much as they can", says Abu Hemeda."The course also helps them in keeping them up to date with the latest news in English language. The participants are keen to learn English in order to read more about European law hoping that they can participate in hammering out new laws in the future."
Amongst the many inspirational stories, the most remarkable one is Mr. Al Hassan's story, says Al-Balkhi. "Mr. Nasser Al Hassan is a judge from Homs, Syria, and he is 49 years old. He attended the classes regularly and showed great commitment to learn the language, although he has not dealt with it for 25 years! Amazingly he coped with the difficulties and achieved great success. He got a new and appropriate job in the legal field". He made it, he says, thanks to AIJA.
---
Girona is open for registrations
19 September 2017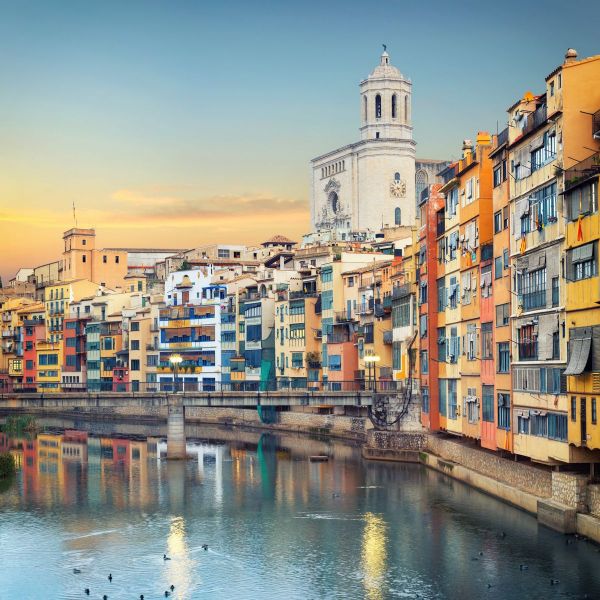 Have you heard that the Girona November Conference is now open for registrations? Make sure you register soon to take advantage of early rates!
It promises to be another AIJA great event.
---
New Appointments 2017/18
18 September 2017
Dear AIJA Members, Dear Friends,
thrilling days of our Annual Congress are now over and a new AIJA year has just begun.
It is therefore with great pleasure that I officially communicate the results of the recent elections held during the General Assembly, which took place in Tokyo last September 1st, together with the new appointments in the different bodies of our Association approved by the Executive Committee during the meeting on the same day.
Let's welcome together the outstanding commitment and essential contribution of these newly elected Officers!
Bureau
Wiebe de Vries, President
David Frølich, Immediate Past President
Xavier Costa Arnau, First Vice President (elected by the General Assembly)
Lara Vivas, Treasurer (elected by the General Assembly)
Emiliano Ganzarolli, Secretary General.
Extended Bureau
Membership Forum
Anita Gerdin, Co-Chair
Justus Jansen, Co-Chair (newly appointed)
François Barré, Co-Chair (newly appointed)
Law Course Committee
Ned Beale, Co-Chair
Cristina Hernandez-Marti Perez, Co-Chair
Kristine Zvejniece, Co-Chair (newly appointed)
Forum of the Commissions
David Diris, Co-Chair
Pablo Vinageras, Co-Chair (newly appointed)
Ulku Solak, Co-Chair (newly appointed)
Human Rights Committee
David Frølich,, Chair Coordinator
Christian Presoly, Co-Chair
Gülsüm Aslan, Co-Chair
Nicolas Thieltgen, Co-Chair
Newly elected Executive Committee Members (in alphabetical order)
Mariella Bade-Landell
Ricardo Gama
Catrice Gayer
Nicolas Herren
Moritz Maurer
Giovanni Patti
Julia Pekkala
Clara Poglia
Ioan Radu
Pierre-Yves Samson
Johannes Struck
Pieter Van Den Broeck
Jorge Vigil
Donata Von Enzberg
Gustavo Yanes
They will join the other Executive Committee members elected in the past years who are still in office.
Newly appointed National Representatives and contact persons (for a complete list of National Representatives and local contacts, please click here)
| | |
| --- | --- |
| - Belgium | Stefanie Tack |
| - Brazil | Arthur Stussi Neves |
| - Chile | Juan Ignacio San Martín |
| - Croatia | Luka Colic |
| - Czech Republic | Eva Ropkova |
| - Denmark | Mette Lykke |
| - Estonia | Ave Piik |
| - France | Joelle Muchada |
| - Germany | Caroline Pluta |
| - Greece | Marcel Cremer |
| - Hungary | Miklos Klenanc |
| - Israel | Benjamin Leventhal |
| - Italy | Chiara Caliandro |
| - Latvia | Anda Mize |
| - Lithuania | Ernesta Ziogiene |
| - Mexico | Samuel Chacon |
| - Peru | Tabata Arteta |
| - Poland | Jerzy Sawicki |
| - Portugal | Hugo Teixeira |
| - Slovak Republic | Tomas Rybar |
| - Sweden | Emelie Svensater Jentorpa |
| - Switzerland | Thilo Pachmann |
| - Switzerland (Regional) | Aurelie Conrad Hari |
| - United Kingdom | Alex Watt |
| - United Arab Emirates | Omar Al Heloo |
| - Uruguay | Jose Miguel Algorta |
| - Paraguay | Antonio Villa (as contact person) |
Newly appointed Commission Officers (for a complete list of commission officers, please click here)
Eva Bonacker, President
Sophie Gilliam, Vice-president
Pauline Le More, Vice-president
Banking Finance & Capital Markets Law
Jennifer Maxwell, President
Natalia Danilova, Vice-president
Moritz Maurer, Vice-president
Marie Brasseur, Vice-president
Elina Girne, President
Maks Prokop, Vice-president
Environment and energy law
Daria Capotorto, Vice-president
Jeroen De Coninck, Vice-president
Sophia Rolle-Kapousouzoglou, Vice-president
Arpad Gered, President
Silvia Van Schaik, Vice-president
Pascal Boehner, Vice-president
International arbitration
Eduardo De La Peña Bernal, Vice-president
International Business Law
Milena Prisco, President
Bruno Guarnieri, Vice-president
Labour and Employment Law
Jan-Ove Becker, President
Caroline Barbe, Vice-president
Skills, Career, Innovation, Leadership and Learning (SCILL)
Orsolya Görgény, Vice-president
Johan Myren, President
Aliasghar Kanani, Vice-president
T.R.A.D.E. - Trade, Retail, Agency, Distribution, E-commerce
Benedikt Rohrßen, Vice-president
Javier Zabala, President
Lucas Marques, Vice-president
Jeremy Herschaft, Vice-president
Cherry Almeida, Vice-president
Please join me congratulating them for their appointment and with a warm welcome to their new AIJA positions!
Yours faithfully,
Emiliano Ganzarolli
AIJA Secretary General
---
Kicking-off an amazing congress
29 August 2017
Ready to start. A great lunch with AIJA Staff, Organising Committee and Leadership to celebrate two years of hard work and toast to an amazing week ahead!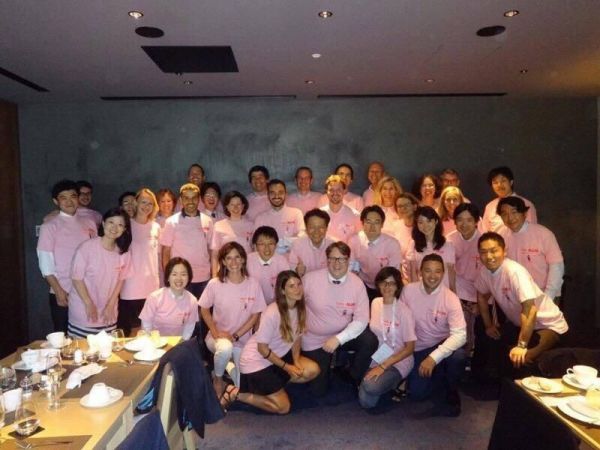 ---
Artificial Intelligence and Innovation. How disruptive for the legal profession?
29 August 2017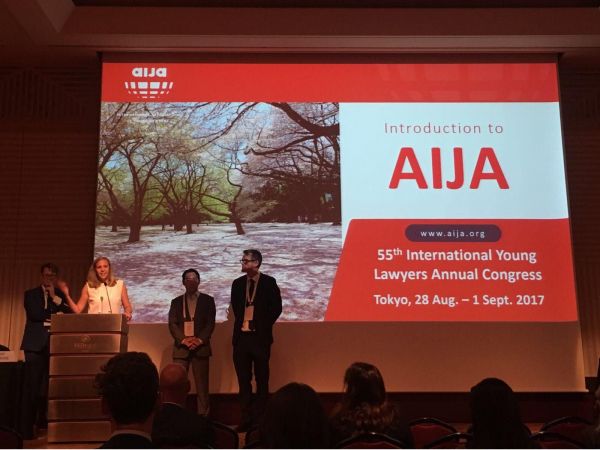 First session about Artificial Intelligence and Innovation. How disruptive for the legal profession?
---
A big party for AIJA!
26 July 2017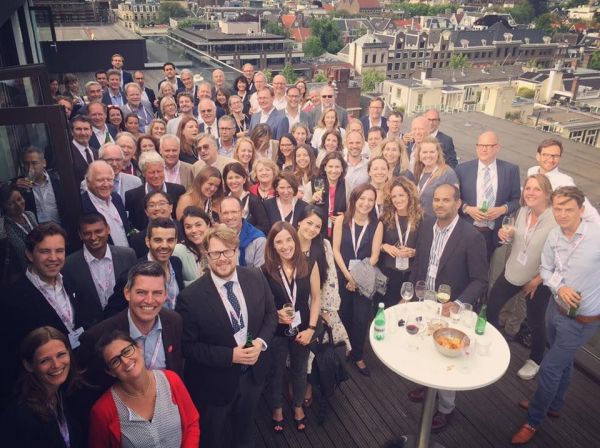 AIJA is still recovering from its 55th birthday party in Amsterdam! The sold-out event saw attendees enjoy insightful presentations, meet up with old friends, and enjoy a gala dinner and a cocktail party (with an unexpected musical finale). An alumni event was also launched for members to maintain their network after turning 45.
"The combination of old friends and new faces is so typical for AIJA events", explains Martine Hoogendoorn, member of the party organising committee. "It was the perfect occasion to launch the alumni programme".
The presentations to kick off the event focussed on digital transformation in the profession. "The main takeaway was that intelligent software might be an infant industry but it is growing at a fast pace and can also conquer the legal market", informs Hoogendoorn. "This forces us to rethink tasks we can and must do as lawyers. Legal tech companies are reshaping the market, whether this is by simplifying contract drafting, submitting a claim, predicting the possible outcome of a matter with an algorithm or providing clients with an overview of the lawyer's fee."
"The main question on everyone's mind was: what is the risk of being replaced by intelligent software or a machine?", adds Rachid Aoladsi, also of the organising committee. "The best answer - in my opinion - was given by one of our speakers, Sonia Gumpert Melgosa, AIJA Alumni and current Dean of the Bar of Madrid, who quoted one of the founders of a large Spanish law firm: while we are discussing the ethics of cloning, they are cloning as we speak… we should try to keep up by constantly re-evaluating our profession."
The interactive sessions received glowing feedback from the attendees, with speakers able to provide up-to-date insights around the impact of digital transformation on law firms, including the opportunities as well as the risks.
But this was, after all, a birthday party - and AIJA only celebrates this every five years. So the cocktail party and gala dinner proved memorable for all those there. "The atmosphere started out bubbly, the sun came out and spending time and chatting on the terrace at the Vondelpark was already pretty special", says Hoogendoorn. "A surprise brass band really added both the element of fun and it became apparent that all were in a festive mood." The dinner even culminated in a Village People tribute act, performed by long-standing members of AIJA. It was one of the highlights of the celebrations which ran well into the early hours.
---
...and the Winner is...
26 July 2017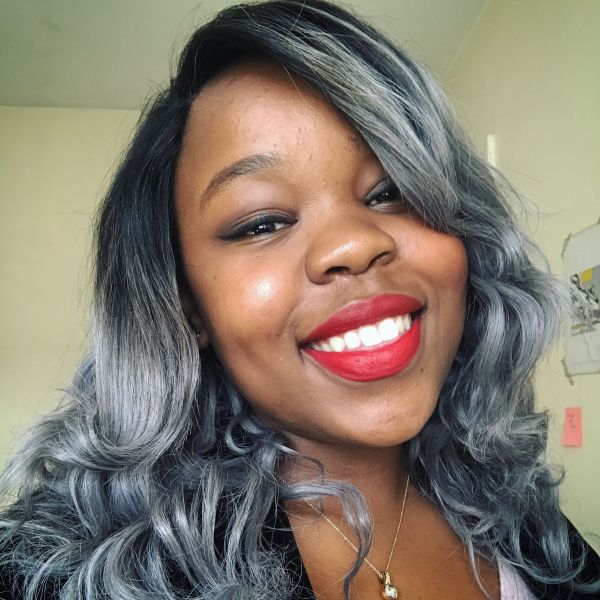 Lorraine Chimbga, a 2016 LLB graduate from University College London (UCL) Laws, is the winner of this year's Best International Future Lawyer Award.
Her winning essay entitled "Will the increasing use of technology in law invigorate or diminish legal professionalism as the nature of information in the digital society changes?" explored the history and relationship between technology and the legal profession. She focuses on the nature of information and explores how a move from a world where value is held in the physical (atoms) to living in a 'digital world' where value is held in bits, calls for a re-thinking of the grand bargain that society has struck with the profession as the 'gatekeepers' of legal expertise.
"My essay was a condensed version of the dissertation that I submitted during my final year at UCL Laws", explains Lorraine. "Having taken an elective in Information Technology Law at the London School of Economics (LSE) in my final year, I was inspired to write this essay… In the same way that the printing press revolutionised the profession in the 15th Century, the nature of information changing in the digital society is redefining who and what lawyers are."
She credits the influence of Professor Andrew Murray, (LSE) for his "recommendations and enlightening IT Law lectures [which] instilled in me a clear understanding that law has always been 'disrupted' and re-defined by technological developments without it heralding the end of the legal profession."
She also has a fellow LSE student to thank for entering the AIJA competition: "It was actually one of my peers from LSE that alerted me to it, Lucie Audibert. We both currently sit on the advisory board for the Society of Computers and Law and she thought it was perfect for me. I will forever be in her debt for letting me know about it!"
Winning the competition has been career-enhancing, says Lorraine. "To win the second ever edition of this competition and for a topic that I am passionate about, before I am even qualified, is priceless", she says. "For me it confirms that this is definitely the path that I want to pursue... I will be able to confidently apply to law firms and further demonstrate why a career in law and particularly one that focuses on information technology law is what I am best suited for. It sets the tone and foundation for the rest of my legal career."
As well as the prestige, Lorraine also receives free AIJA membership and a trip to Japan for the 55th congress where she will present on her chosen topic. She also plans to attend as many international AIJA events as she can in the following year, to build a network of contacts and mentors.
For anyone hoping to enter the competition next year, Lorraine advises: "pick an angle that you are passionate about, research as many relevant and unique sources as you can, keep it simple and get feedback."
For more information about the International Future Lawyer Award, click here.
---
Profile of a new AIJA member
26 July 2017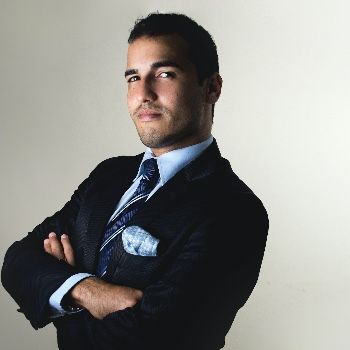 The story of Herman Duarte is an inspirational reminder of just how international and diverse the AIJA family is. Duarte is a recent AIJA member, and one of only 700 people in the world to boast citizenship of both El Salvador and Switzerland.
Duarte became a law student in the year 2005, at the age of 16 and soon became interested in International Arbitration due to the Vis MOOT. In 2010, he moved to Sweden to study a Master's programme in international commercial arbitration at Stockholm University. It was also the year that he came out as gay.
"Studying judicial inefficiency was not my biggest challenge at that time! In the openness of the Scandinavian society, I stopped being terrified and embraced my sexual orientation. This understanding helped me exit the prisoner´s dilemma I was living." He became the first Salvadoran board member of Rainbows – the LGBT student body of Stockholm University.
However, on his return to El Salvador, he experienced discrimination for the first time: "professional doors were shut in my face, all due to my sexual orientation. This was so hard for me to accept, it even made me question my decision of coming out on October 18, 2010."
After ten months of struggling in his home country he persuaded the top tier dispute resolution Costa Rican firm, Batalla Abogados to hire him, becoming their first international associate. "I am grateful for having the opportunity to work in a place like Batalla Abogados, it was my home for almost 5 years and it has an atmosphere where I had no problems as an openly gay man. I received love, support and motivation to excel."
As well as a number of successful arbitration cases, Duarte represented the firm as a speaker in over thirty events throughout North and South America.
However, he "decided not to ignore the reality" of his home country. Through a number of op-ed columns in the Salvadoran media, Duarte began challenging traditional views and offering an inclusive LGBT perspective.
"Advocating for minorities, in a country where the majority is against opening their minds to sexual diversity… [is] a task that comes with insults, social segregation and threats", he admits. After filing a constitutional claim before the Supreme Court of Justice of El Salvador to achieve marriage equality, "my career [moved] into a new direction and after a very tough decision I decided to move on from Batalla Law Firm… to set up my boutique firm HDUARTE-LEX which has a mission of eradicating discrimination due to sexual orientation and gender identity and to formalise the Igualitos movement into a NGO." His professional profile was recognised in the Chambers & Partners Global Guide, 2017.
The only thing missing from his CV now was AIJA membership! Looking to join "a community where there are principles in respect of human rights, friendship and opportunities to grow" led him directly to AIJA. "It is truly promising for a new member such as myself to be part of this community", he says. "I made the decision to be part of this institution and I am so grateful to be selected. It is a great venue to learn, to stay updated on the current threads of the law business, and to be part of a prestigious community that has clear aims in favour of human rights and promoting the practice of law. "
---
Busy autumn for Bratislava
26 July 2017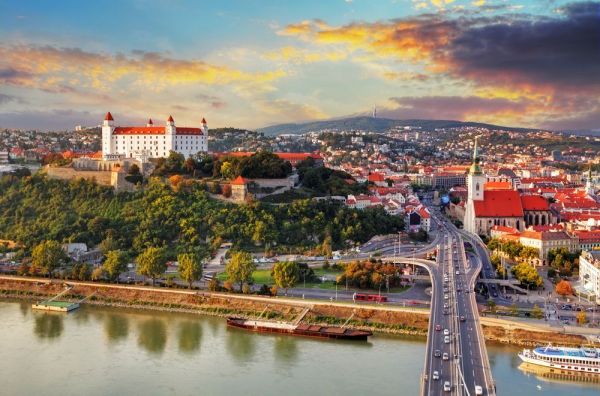 This autumn sees two separate Commissions join forces for a single, not-to-be-missed event. The TRADE (Trade, Retail, Agency, Distribution, E-commerce) and Labour and Immigration Law Commission will hold a double seminar conference in Bratislava from 12 to 14 October 2017. It's packed with current hot legal topics, says Marek Holka, Member of the Organising Committee: "The TRADE programme covers cross-border and international operations, such as the distribution through on-line platforms or the latest news on commercial and unfair practices. There will also be a specific session on the distribution of pharmaceutical products, and restrictions to B2B transactions."
Meanwhile the Labour and Immigration Law Commission will feature up-and-coming AIJA members alongside experienced employment and immigration law practitioners from across Europe and the globe. "Alongside employment law issues from bonuses, severance and termination payments, to TUPE and cross border employment disputes, the seminar will focus on global mobility and immigration issues in the current climate post-Brexit and Trump", says Holka. "Participants will also get the chance to examine the way the law and practice have developed to take account of the ageing workforce, and related health issues."
The benefits of running a joint-session of the TRADE and Labour and Immigration Law Commission mean that shared issues such as employment, distribution agreements or franchising, can be dealt with from different yet complementary perspectives.
Delegates from the two streams can also benefit from the networking with each other. "The participants should not miss the opportunity to discover the city, taste the local cuisine, and meet young lawyers from Slovakia and the region beyond", recommends Tomas Rybar, Member of the Organising Committee. "Delegates will get a taste of the local restaurant and club scene, with both international and – albeit sometimes challenging! – local flavours, as well as the opportunity to participate in a lovely mini-train sightseeing tour around the old town."
As the capital of Slovakia, Bratislava is a convenient size with approximately half a million residents. The conference centre will be in a prime city location to access its main attractions, such as the pedestrian district of the medieval old town, Bratislava castle, the UFO Tower and the modern Eurovea city quarter.
The event is also supported by the Slovak Bar Association, so it will be a great opportunity to meet young lawyers from Slovakia and beyond. Whether you're into TRADE, labour, or just the delights of Slovak cuisine, make sure you book to attend this autumn. The Organising Committee of this event is composed of a team of lawyers from many different countries: Jan-Ove Becker (Germany), Christine Borfiga (France), Slavomir M. Cauder (Slovakia), Janine Demont (Switzerland), David Diris (Belgium), Marek Holka (Slovakia), Yoav Noy (Israel), Joyce Pitcher (France), Tomas Rybar (Slovakia), Rebecka Thörn (Sweden), Florence Verbeek (Netherlands), and Andreas White (United Kingdom).
For more information click HERE.
---
Letter to the Polish President
20 July 2017
On behalf of AIJA – International Young Lawyers Association – I would like to express our great concern with recent legislative changes of the judicial system in Poland, passed by the Polish Parliament on July 12, 2017, i.e. the act on the National Council of the Judiciary and the act on Organization of Common Courts. This concern also extends to the legislative plans concerning composition of the Polish Supreme Court.
Independent judicial system is a foundation of rule of law. Only independent courts may provide effective protection to basic human
rights, including right to fair trial. The system, which apparently has been created by recent legislative changes, and those only contemplated, in which the legislative (parliament) and executive power (Ministry of Justice) shall have direct influence over appointment of judges, is a denial of independence. In fact, the system so created will be entirely depended from the executive power. If these laws enter into force, it means that individuals in Poland will no longer have access to independent courts within the meaning of Article 6.1 of the Convention for the Protection of Human Rights and Fundamental Freedoms, which reads:
In the determination of his civil rights and obligations or of any criminal charge against him, everyone is entitled to a fair and public
hearing within a reasonable time by an independent and impartial tribunal established by law.
AIJA, as a global organization gathering young lowers from all over the world, is committed to defend and take active part in promoting core legal principles, such as the rule of law and human rights. In this capacity, we urge the President of Republic of Poland, to use all powers vested to you by Polish Constitution, including the veto right, to provide effective protection of basic human rights in Poland and prevent entry into force of the legislative changes which will deny the protection of human rights.
David Frølich, President of AIJA
---
AIJA and e-voting
20 June 2017
AIJA is a living association, where the commitment of each member is crucial to the success of the whole organisation. And nowhere is this more evident than during our elections.
Once a year at the Annual Congress, the General Assembly of Members is called to elect two very important bodies for the management of AIJA: the Executive Committee and the Bureau. In previous years this had to be done on paper, in person. But early in 2016, when AIJA launched an extensive online survey, members called for a stronger and more effective participation in the life of the association and in particular an e-voting system.
"After a long reflection last year we have changed our statutes to allow remote voting to the General Assembly", explains Emiliano Ganzarolli, AIJA Secretary General. The full e-voting will be in place by next year (2018) but this year already the proxy allocation will be done electronically.
"This change will allow all our members to actively participate in the most important meeting of the year: the meeting where the Officers of the Bureau and the Executive Committee are elected, the meeting where all the bodies of AIJA report to the members on the activities carried on in the past year and where the plans and projects for the development and expansion of our association are launched. I am confident that many members will take the opportunity of being personally involved and express their opinion, thanks to the new system."
Before the Annual Congress in Tokyo all members will be allowed to assign a proxy electronically: this is a very first step towards the complete electronic casting of votes.
After the Congress in Tokyo, AIJA will start testing the software with its technology partners, for fully electronic voting to be in place for the 2018 Congress.
However, the reasons for attending the Annual Congress in person are only enhanced, not reduced. "Young lawyers from all over the world gather during the Annual Congress for the experience of sharing knowledge, enthusiasm, energy, ideas, for meeting old friends and making new ones", says Ganzarolli. "Our members will never stop to take a plane to enjoy the full experience of an Annual Congress".
Make sure your vote counts this year. Any member with voting rights is eligible to become a Member of the Bureau or of the Executive Committee, and all members are entitled to vote, either directly or by proxy.
---
AIJA Human Rights Committee Update
20 June 2017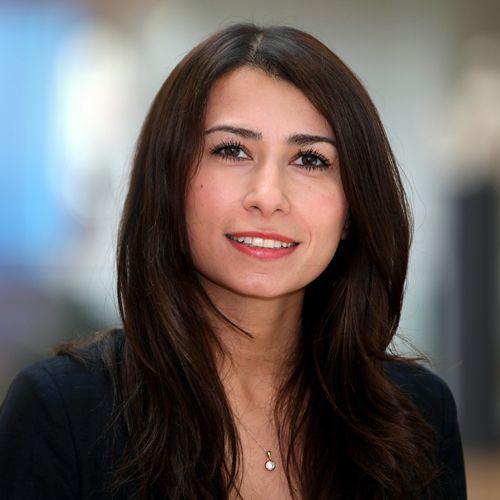 The Human Rights Committee (HRC) – the AIJA body committed to supporting human rights and advocating the independence of lawyers and the rule of law – has been very busy of late.
Already in the past year, the Voice of the Profession at AIJA's 2016 Annual Congress in Munich – organised in cooperation with the Deutscher Anwaltverein (DAV) and Avocats Sans Frontières (ASF) – talked about the role of lawyers in relation to refugees in Europe, the Middle East and the Mediterranean.
The HRC continued its efforts to raise awareness about the situation of refugees in Europe by organising a session titled "The Mediterranean Sea: a big refugee graveyard – is Italy the only one trying to stop this?" for AIJA's 2016 November Half Year Conference in Verona. "Thanks to the valuable insights provided by Italian human rights experts", explains Gülsüm Aslan, Co-chair Human Rights Committee, "the session highlighted the perspective of Italy as one of the immediate destinations of most Mediterranean refugees, the rights of refugees at sea and their rights once they set foot in Europe."
The latest session organised by the HRC for this year's May Half Year Conference held in Riga was titled "Fake news: an insidious threat to human rights?" to discuss the problem of fake news in connection with the right to information and the freedom of speech.
In addition to awareness-raising, the HRC also puts its money where its mouth is. Thanks to donations made to AIJA´s 'SOS Avocats' fund, AIJA donated EUR 10,000 to ASF in February of this year in support of ASF's work to defend endangered lawyers and human rights.
"The right of every individual to a fair trial and effective access to legal representation is central to the HRC programme", explains Aslan. "For this purpose, the HRC cooperates with both AIJA members and other organisations in supporting initiatives and activities related to these topics with funds that are made available through AIJA's 'SOS Avocats' programme."
One of these organisations, of which AIJA is a proud member, is the International Legal Assistance Consortium (ILAC) that plays an important role in supporting post-conflict countries. Since 2015, AIJA has collaborated with ILAC in providing targeted English courses to Syrian lawyers and judges who were forced to flee to Turkey due to the conflict. The English courses are supported by AIJA's 'SOS Avocats' fund.
In March 2017, the HRC had the honour of being able to participate in the "ILAC Syria Program Meeting" in Istanbul to discuss the development of a road map and strategy for the implementation of ILAC's Syria program for the 2017-2020 period.
Currently, the HRC is preparing for the Annual Congress in Tokyo, which will include a session on human rights in the automation age. There will be plenty of fun events too, says Aslan: "the HRC will organise the traditional Human Rights Run through Tokyo and is working on realising a flashmob – also a tradition - in Tokyo!"
---
Where tradition and innovation meet
20 June 2017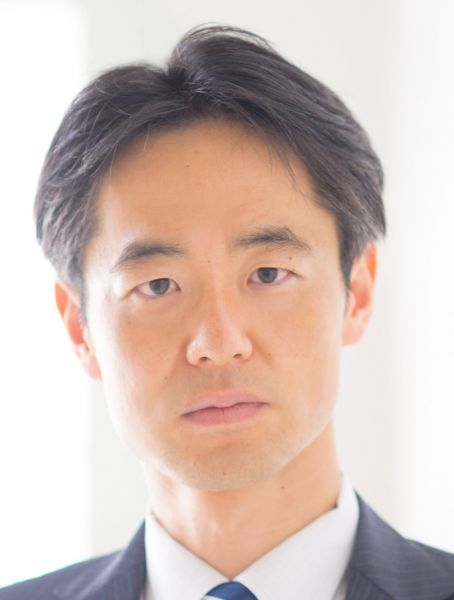 The Opening Ceremony of the Annual Congress is always an exciting event that sets the tone for the days that follow. In Tokyo, as you would expect, there is an extra 'wow factor'.
"The Chinzan-so Hotel will welcome us for the night of our Opening Ceremony with amazing lighting, and cutting-edge technologies", explains an enthusiastic Kenji Hirooka, Chair of the Organising Committee. "The luxury gardens at the Chinzan-so Hotel, in the heart of Tokyo, were formally established in 1878, in the Meiji era. The combination of the latest technology with the beautiful Japanese garden of Chinzan-so will create a unique atmosphere very special to our Opening Ceremony."
At the Opening Ceremony, participants will be welcomed by the President of Japan Federation of Bar Associations, the representative of the Tokyo Metropolitan Government, and David Frølich, the President of AIJA.
"We will also have Ms. Susanna Mäkelä, who is Assistant General Counsel at Microsoft Japan, as a keynote speaker", informs Hirooka. The Organizing Committee members made great efforts to find the right keynote speaker for the Opening Ceremony and Ms. Mäkelä is a superb keynote speaker. She is originally from Finland and now heads a legal team in Japan of a multinational corporation. Her message is strong. Digital transformation is shaping the way we work and interact, and she believes that when we embrace these new opportunities we need to ensure that no one is left behind and enable opportunities to everyone everywhere.
The ceremony introduces everything that makes this year's Congress so special. "We will have the most diverse group of participants ever this year", says Hirooka. "We expect many participants from Japan and the Asian region as well. This does not change the tradition of AIJA's annual congress, and this makes AIJA a more truly global and international association of young lawyers. Also the theme and format will have 12 sessions all focusing on AI with distinguished speakers in the field of AI. This makes this year's annual congress very unique and valuable… Participants will gain a lot by joining this year's congress."
And let's not forget the food! Japanese cuisine is famed around the world, and Tokyo boasts more Michelin-starred restaurants than any other city in the world. At Chinzan-so Hotel, you will experience some of the very best Japanese food, served with a modern twist.
Find out more about the Opening Ceremony and explore the full agenda and event schedule of the 55th International Young Lawyers' Congress 2017 in Tokyo. Register now to take advantage of the special registration rates. Click: http://tokyo.aija.org/ !
---
The impact of technology on gender equality in the legal profession
20 June 2017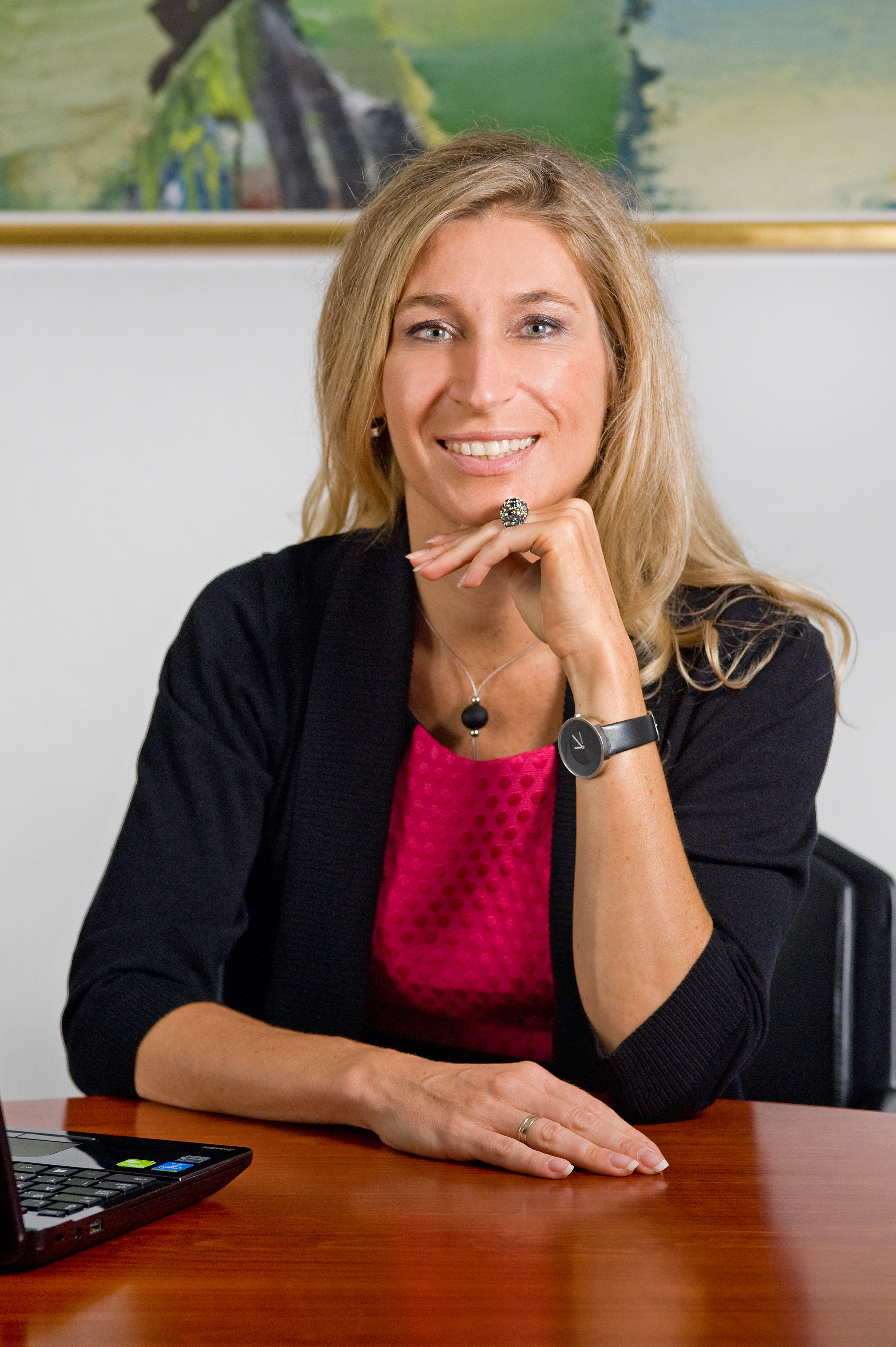 Every year at the Annual Congress, just before the Opening Ceremony, a small but important function takes place: the Voice of the Profession session. A topic linked to human rights, advocacy or rule of law is chosen and discussed by high-level speakers.
"The Voice of the Profession was launched in 2009 during the AIJA annual congress in Budapest by then president Duarte de Athayde", explains moderator and organiser of the session, Orsolya Görgényi, AIJA Immediate Past President. "These sessions traditionally organised by the Human Rights Committee usually address topics that are of crucial importance to young lawyers."
"This year the topic is gender equality in the legal profession and in leadership positions, but with the overall theme of the congress being new technologies, we will focus on the impact of innovation", says Görgényi, who also proposed the topic. "During my term as president I had several occasions not only to experience, but also to talk about the challenges of being a woman, a mother, and have a demanding job as an M&A lawyer in Hungary on top of the presidency of AIJA. I became more and more passionate about gender equality in the legal profession, innovation, changing the profession and law firms."
The speakers will include Tsukiko Tsukahara, Vice President, Catalyst Japan – a leading non-profit organisation accelerating progress for women through workplace inclusion and promoting the measurable and documented benefits of having women in leadership positions.
Tsukiko worked at the Ministry of Land, Infrastructure and Transport, as well as Boston Consulting Group, before she joined Catalyst in 2015. She will address the impact of innovation on the future of the legal profession through Inclusive Leadership, presenting the important data, research results and proven benefits of inclusion.
Also speaking will be Dana Denis-Smith, Entrepreneur, Founder & CEO at obelisksupport.com. An ex- lawyer, she founded obelisksupport.com to keep city lawyers, especially mothers, working flexibly, around their family or other personal commitments and to provide clients with an affordable and quality legal support solution onshore. In 2014 Dana founded a unique history project - www.first100years - charting the journey of women in law through a video social history @first100years.
"We are also very honored that both Hilarie Bass, incoming president of the American Bar Association and Sara Sandford, current Chair of the ABA Section of International Law accepted our invitation to be on the panel and share their experience and valuable insights", says Görgényi. "We will have US, European and Japanese perspectives." It is a topic familiar to all law firms, and one they must confront if they are to stay competitive.
---
Winner of the Best International Future Lawyer Award announced
19 June 2017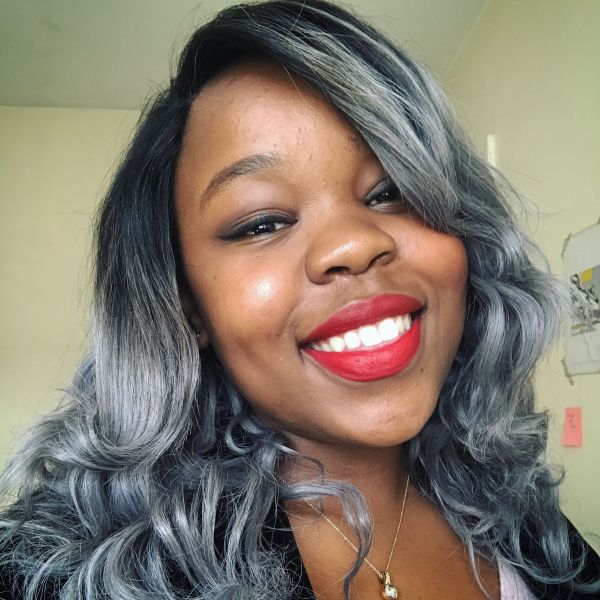 It was difficult for the Jury this year to decide on the winner of the second edition of the Best International Future Lawyer Award.
A number of good essays on "The impact of technology on the law and/or on the legal profession" were received.
The essay "Will the increasing use of technology in law invigorate or diminish legal professionalism as the nature of information in the Digital Society changes?" by British citizen Ms Lorraine Chimbga has been chosen by the Judging Panel 2017 as the best essay of this edition.
Lorraine Chimbga's essay explores the often-overlooked historical development and relationship between technology and the legal profession, rather than the various technologies themselves that have been earmarked as causing disruption to the legal sector.
She focuses on the nature of information and how as we move from a world where value is held in the physical (atoms) to living in a 'digital world' where value is held in bits, it calls for a re-thinking of the grand bargain that society has struck with the profession as the 'gatekeepers' of legal expertise. She demonstrates that in the same way that the printing press revolutionized legal practice, the increasing use of technology does not diminish the legal profession where it actively develops, adapts and harnesses technology in order to once again define and set the parameters of what legal professionalism as a public good entails in the Digital Age.
Lorraine graduated in July 2016 from University College London (UCL) Laws with an LLB. She also attended the London School of Economics and Political Science (LSE), where she took a module in Information Technology Law and developed her interest in technology and what it means for the legal profession.
Lorraine also sits on the advisory board for the Society of Computers and Law, the leading UK organisation focusing on the development of IT-related law, helping to raise awareness and fostering the understanding of Information Technology law as a subject and giving the next generation of lawyers an awareness of Information Technology law as a legal specialty."
According to the terms of the award, Lorraine will be awarded with:
Free AIJA membership until 31 December 2017
Publication of her essay through AIJA website and social media
An invitation to attend free of charge, travel and accommodation included, the International Young Lawyers' Congress taking place in Tokyo in August 2017
At AIJA we are all very excited to offer these great benefits to Lorraine, and about the overall increasing attention over the Best International Future Lawyer Award.
---
Call notice for new Commissions Presidents and Vice-Presidents
16 June 2017
We hereby inform and remind you that as from the Tokyo Congress (August-September 2017) a number of presidents and vice-presidents of Commissions will be stepping down, be it because of the end of their three-year term, be it for other reasons.
Any active member of AIJA is eligible to present his/her candidature for the Commission he/she is interested in. It is of course advisable to have already been active in that Commission and it is preferable to discuss in advance a candidature with the relevant Commission's president.
We will pay a lot of attention to the quality of the action plans that are to be filed with any application and we will consider the opportunity to interview the candidates.
The presidency as well as a vice-presidency of a Commission is a position that gives a lot of visibility within AIJA and to the outside, and we encourage you to take the challenge and assume the responsibility. It is a serious undertaking and includes presence requirements for the Annual Congress, the half-year Conferences and seminars initiated or co-organized by the Commission for three years.
Please send your application with your action plan (focusing on the scientific projects, promotional activities and dynamic actions you envisage for the Commission for the three years to come) by 4 July 2017 to the attention of:
with a copy to the Commission President.
The positions open as of the Annual Congress 2017 are available HERE.
---
AIJA's 55th Birthday Celebration and Launch of the Alumni Club
11 May 2017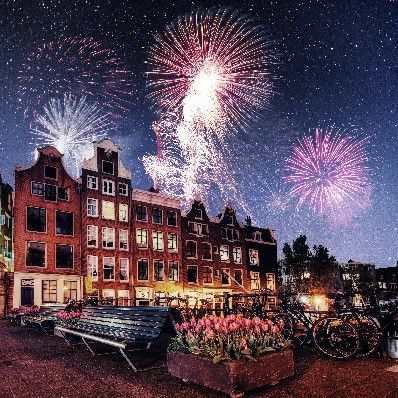 AIJA is about to turn 55, and that will be celebrated in style in Amsterdam! Kicking off on Friday 23 June with cocktails and "Bitterballen" (traditional Dutch snacks), the Saturday program will include a seminar and an AIJA-style Gala Dinner. Together with the Bureau, a small team of active members of the OC Amsterdam 2017 has set up a nice program.
To mark this historic event, AIJA will also be launching its Alumni Club – a platform for all former AIJA members to stay in touch and up to date even after moving on in their careers. For that purpose, everyone who has ever been a member is invited to sign up for the Alumni Club by clicking HERE.
"AIJA will always remain an association for young lawyers but we recognise the potential of keeping older members informed and part of the network", explains the new AIJA Alumni Coordinator, Michiel Groenland. "The Alumni Club gives AIJA an elegant possibility to keep connected with its alumni, whilst securing the age limit. Our Alumni are AIJA's best ambassadors and supporters to bring in young colleagues to AIJA. It is also a good way to value the great contributions the AIJA members have given over the years, building the AIJA spirit to what it has become today… This birthday party is the first step in reaching out to this large alumni group."
Celebrating AIJA's birthday every fifth year has become something of a tradition, and indeed will happen again in 2022 for the 60th anniversary celebrations. Each party therefore aims to be one to live long in the memory. As well as the cocktails and dinners, the Amsterdam event will include, "a scientific program, organised by a great team of working coordinators, about the strategic key issues on digital transformation and law firm management", explains Groenland. "This topic will be of great interest for both AIJA's alumni and members, and there is plenty of time to meet old friends within the program, in an inspiring environment – the museum district is in walking distance."
But the overall aim of the event – and for the newly launched AIJA Alumni Club – is a celebration of the AIJA family and its ability to build long-lasting, global friendships, even as the years go by. AIJA values all its members, including its alumni, who together have helped build up the association to what it is now.
"I am sure that this Network will generate a lot of energy from the participants and that in itself will make Amsterdam a must-attend", says Groenland. "It brings back and facilitates the old friendships as experienced during their time of active membership. Of course there is a flavour of nostalgia too, which may certainly renew old connections". And there is a big benefit for the existing 'class of 2017' too – the chance to strengthen connections with senior lawyers, who truly share and understand the value of the AIJA experience.
Join us in Amsterdam on 23-24 June to celebrate AIJA's 55th Birthday and the launch of the AIJA Alumni Club. Please share with alumni colleagues.
For more information and to register, click HERE
---
Scholar's Takeaways from AIJA's Double Seminar in Lausanne
11 May 2017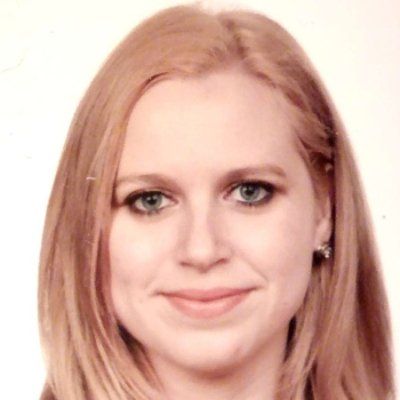 The newly established Public Law Commission recently held its very first AIJA seminar together with the Sports Law Commission, in Lausanne, Switzerland.
Covering governance of world sports, including world championships and Olympic Games, and the elections held within sports federations, sports lawyers have an increasingly complex task to offer legal protection for all stakeholders involved.
Attending the recent seminar in Lausanne was Sabina Markič, Associate at Lidija Kobe law office and PhD student at University of Ljubljana, who won an AIJA scholarship covering all her registration, travel and accommodation expenses.
The AIJA Scholarship Programme, "enables young lawyers to attend AIJA's events or events co-organized by AIJA", explains Markič. "I applied for the AIJA Double Seminar titled Olympic Games, Corruption and Sport Arbitration & Government contracts - Public Procurement Law and Contract Law. My scholarship included free participation at the seminar, free accommodation and all travel costs."
She found it to be, "a really fantastic and unforgettable opportunity to learn from experienced experts in this particular area. The lectures, which were at a very high level, were extremely instructive and interesting and have contributed a lot to my doctoral research."
As a domicile of the IOC and CAS, Lausanne is the heart of sports law, and was a fitting place for the seminar to be held. Aside from the formal programme, Markič also enjoyed the peer-to-peer networking. "I was surrounded by very friendly people who were happy to share their knowledge and experiences with colleagues", she said. "I met colleagues from different countries engaged with sports law. This is the field of law that I am extremely interested in. To a doctoral student and young lawyer at the beginning of a career, such as myself, having the opportunity to exchange views on certain issues with colleagues from other countries means a lot".
Following her experiences on the scholarship, she now recommends AIJA to all her peers: "From my point of view it is very important for young lawyers to get acquainted with colleagues experiences not only in the domestic environment but also internationally - this is a great organisation, which really opens up opportunities to young lawyers and students for networking and gaining additional knowledge at the international level."
Markič found out about the scholarship via the AIJA website, and chose to apply. She encourages others to do the same. "If you have a desire for international networking and participation in very interesting seminars, do not hesitate and apply", she says.
If you are interested in finding out more about AIJA Scholarships, click HERE
---
AIJA Visits the IBPA Annual Congress
11 May 2017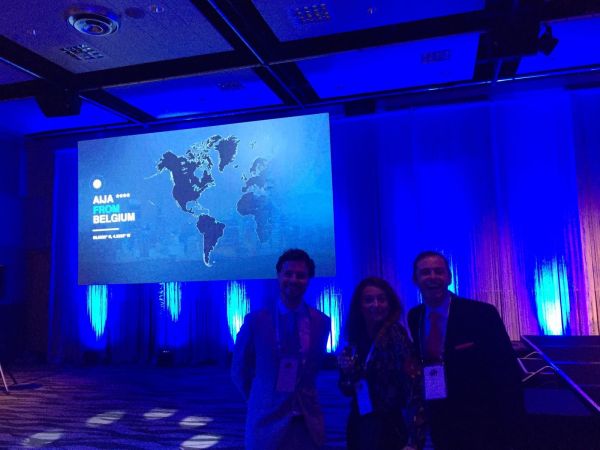 Two AIJA Bureau members recently visited the Inter-Pacific Bar Association (IPBA) as guests at their annual conference in Auckland. Part of AIJA's ongoing work to deepen relationships with the Asia-Pacific region, and broaden networks for all AIJA members, Wiebe de Vries, First VP at AIJA and Justyna Szpara, Treasurer at AIJA, were happy to accept the invitation.
"We have a Memorandum of Understanding with IPBA", explains de Vries. "This serves as a framework on how we deal with each other: representation at each other's congresses and conferences, and mutual promotion of our events. Our cooperation has been improving significantly in the last years."
By visiting the IPBA annual congress, it gives both organisations the chance to "meet and learn from each other's agendas and events", continues de Vries. "The promotion of our Tokyo congress was a key reason for going to Auckland and to speak to the IPBA board. In addition we met some of our Japanese AIJA Annual Congress OC members and other delegates that we could introduce our annual congress and other events."
There was also the chance to meet with the Auckland young bar association, informed Szpara: "they are full of ideas on how to increase awareness of AIJA in New Zealand and Australia, so I won't be surprised if we can have a seminar in this part of the world in the upcoming years. Webinars especially may be a useful tool to be in contact without travelling."
"A considerable number of New Zealand lawyers move to London or Dubai for some time in the earlier stage of their career to work abroad, after which many of them return to New Zealand. It's great to involve them in AIJA to give them a soft landing in the place where they go and to keep them involved when they return."
The trip also provided a useful contrast and comparison to AIJA events: "Well, nothing beats AIJA! Our all inclusive approach to events, our more modest cost base, and our large young crowd are essentials that we must cherish. On the other hand, compared to other large international lawyers associations, we think IPBA is a more informal and pleasant organisation to go to."
There was another key difference, joked the visiting bureau members: "At AIJA, the bar stays open much longer!"
---
Spring Half-Year Conference in Riga
11 May 2017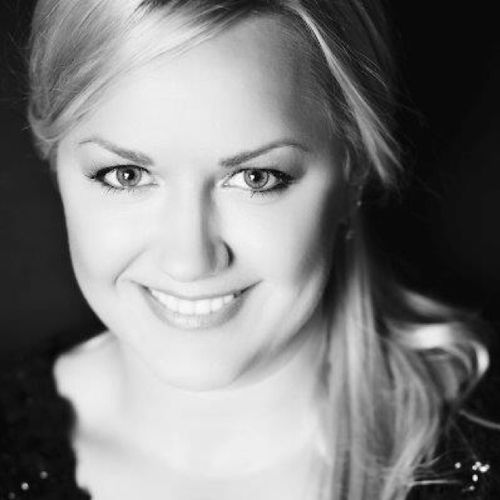 This year's May conference will take place in Riga, the capital of Latvia. One of Europe's hidden treasures – full of art, beguiling architecture and compact enough to walk around in a day – it is the perfect location for this year's Spring Half-Year Conference.
Kristine Zvejniece, co-chair of the organising committee, who is from Riga, describes herself as being "beyond excited" to welcome more than 250 international lawyers to her city. "They will enjoy all the splendid venues we have chosen - from rooftop terraces overlooking the Old Town and the other bank of the Daugava River, all the way over to the magical Gala dinner that will be held in the vintage 'House of Blackheads' manor, built in the early 14th century, and the home hospitality evening where Latvian lawyers will open their doors and cook for our international guests."
The committee has also been busy organising an interesting and innovative scientific programme. There will be two programmes running simultaneously: 'The start-up world – From seed to crop: current trends and developments', and 'Environmental & energy transactions – how to conduct / avoid litigation?'. Over four packed days, delegates can choose from seminars from either track, such as 'Start-Up 4.0: FinTechs and the Online World', and 'War stories on disputes in environmental and energy cases'.
"Creation of a start-up friendly and supportive environment is an extremely hot topic for governments, and the Baltics are often seen as somewhat revolutionary in the field", explains Zvejniece. "I can proudly add that Latvia has recently adopted a new law in this respect. And as more energy businesses are bought, sold, developed, or financed, and environmental laws and regulations become more complex and pervasive, it is vital that both in-house and private practice lawyers understand how to deal with those challenges".
In addition to the two programme streams, there will be a selection of activities including interactive sessions on key skills required to produce legal texts, a corporate counsel event, and "a human rights session with prominent speakers, where we will concentrate on the currently significant aspect of fake news and their impact, as well as many more", explains Zvejniece. "Moreover, the half year conferences also serves as a gathering platform for all commissions, AIJA officers and newcomers to AIJA, and all the regular meetings – such as the commission meetings and EC meeting."
The Thursday night dinner should also not be missed, enthuses Zvejniece: "It will be held in our seaside city of Jurmala, along the white-sand beach with a 'city in a forest' vibe". It is a city, and a conference, that is set to impress.
Join us in Riga from 17 to 20 May for an exceptional conference with two parallel seminars to choose from. For more information and to register HERE
---
Innovation Legal Services Forum
26 April 2017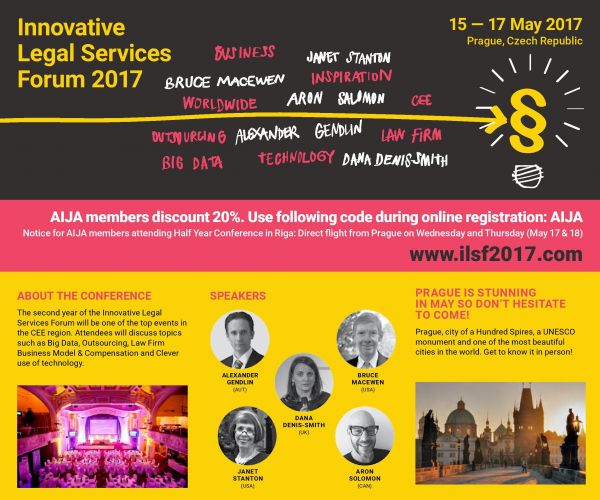 This year again AIJA supports the Innovation Legal Services Forum taking place in Prague next 16-17 May.
Only a couple of weeks (and a few places) left before the event. And AIJA members have right to a special reduction!
See here: ILSF website
---
Turo Sumu wins a free registration to an AIJA seminar
12 April 2017
Turo Sumu, a Finnish member of AIJA since 2014, is the lucky winner of a free registration to an AIJA event.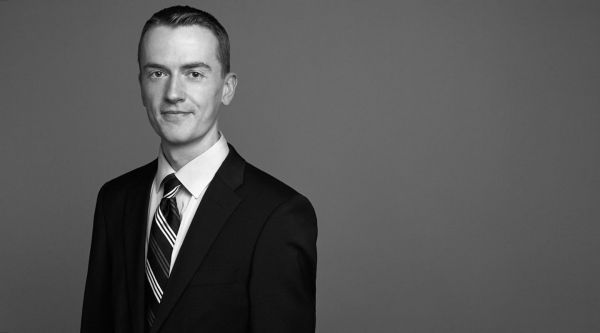 Turo is one the many AIJA members who dedicated some time in March 2017 to take a membership survey, used to kick off a new marketing strategic plan in 2017. He won the raffle and will attend an AIJA event in 2017 free of charge.
Well done Turo!
---
Join the IBA Congress in Sidney free of charge
11 April 2017
Young Lawyers 35 or under based in Europe can attend the Annual Meeting of the IBA in Sydney free of charge.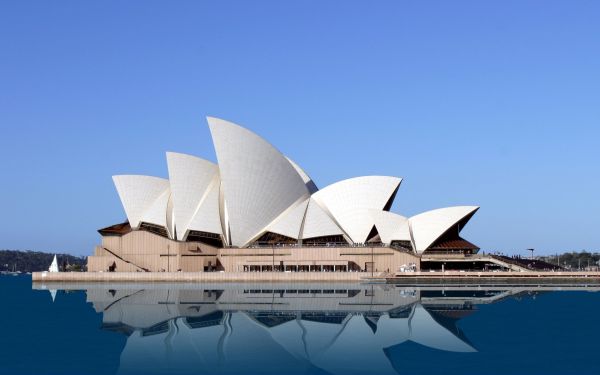 An attractive scholarship programme is available and covers the costs of travel, accommodation and registration fee.
The title of the essay to be submitted this year is 'Building a Fair Migration Policy for Europe: what would such a policy look like and is such a policy achievable?'. Additional information about the scholarship is set out here.
Do not miss this opportunity!
---
AIJA, Shortlisted for the Best Association Award at the Association Excellence Awards 2017
04 April 2017
AIJA was shortlisted for the Best Association Award at the Association Excellence Awards 2017.
Unfortunately the Award went to another association, but it is certainly a privilege for us to be admitted to the "Olympus of International Associations".
AIJA received gratifying comments from the judges, including:
"This is an exciting organisation which has great prospects for growth and influence. Is clearly making an impact"
"Good support for members. Imaginative meetings and events"
"A global membership organisation with a reach of approximately 450,000 young lawyers around the world. Excellent twitter campaign on matters of global importance such as human rights. Key achievement this year is a Brussels head office."

---
New Summer Program announced
04 April 2017
New summer program announced!
Good news for potential interns and law firms which need interns. Check out the European Center for Career Education website to know more!

---
AIJA Meets Bar Leaders as Part of Its Strategic Expansion in Asia
21 March 2017
AIJA Meets Bar Leaders as Part of Its Strategic Expansion in Asia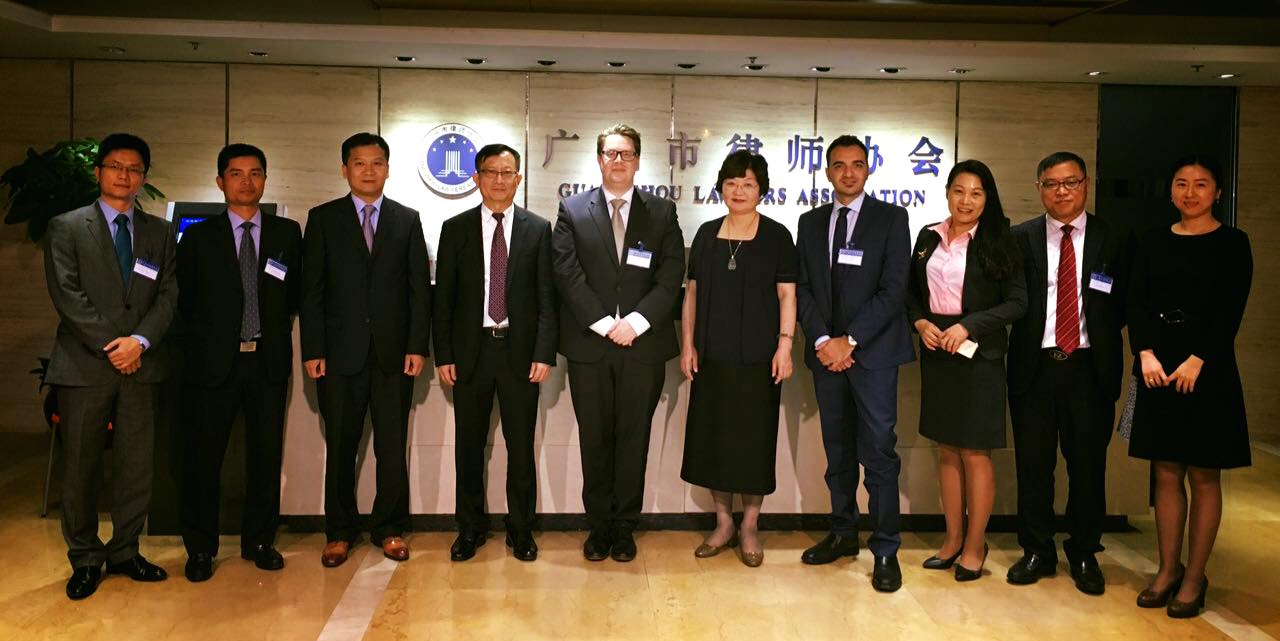 The AIJA network is rapidly reaching out into Asian markets, and AIJA President David Frølich recently accepted an invitation to Hong Kong to mark the start of the Legal Year. Whilst there, he ensured that he made the most of his time to actively promote the benefits of AIJA in the region. The opening of the Legal Year is the biggest ceremony in the legal calendar in Hong Kong and "it was an honour to attend and represent AIJA there," said Frølich. The visit included the opportunity to meet with the Association of Law Firms in Guangzhou – China's third largest city – and their boards of directors.
And even more recently, AIJA visited also several Bar associations in Japan (JFBA, Tokyo Bar Association, Dai Chi, Dai Ni) and in Korea (Korean Bar Association).
"By making such visits, we intend to strengthen our connections and hopefully attract more Asian lawyers to AIJA," said Frølich. "In due course, we hope to hold more seminars and other relevant activities in Asia. Several Asian countries fully recognise that they need European lawyers as much as Europeans need Asian lawyers. And the best way to meet young lawyers is of course through AIJA. I have personally experienced the genuine interest in working together, creating opportunities for the young Asian lawyers."
The Annual Congress in Tokyo in August is a great example to continue this work, and extend AIJA's networking opportunities in Asia. "Japan has more than 10,000 new lawyers joining the profession every year, almost all of whom are under 30 years of age," said Frølich. "A lot of them will need to have an international focus, and the earlier they start to gain knowledge and network on an international scale, the quicker they will gain unique opportunities. That is, of course, what AIJA offers. Not only that, but you also get inspiration, make personal friendships, and create the networks that will form the core basis for your future career."
By making sure that Japan, China, Korea and Asia at large, is well represented at AIJA events, broadens the networking possibilities and contacts for European members too.
"That is the beauty of networking and having a network," said Frølich. "The goal is always, as our mission statement says, 'to create unique opportunities for young international lawyers' and that's what we do through our events, through our publishing, and all our initiatives. And as we do that, we engage our members, we engage our staff, and we engage a community of young lawyers in a global scene."
---
Young Lawyers Prepare for the 55th International Young Lawyer's Congress 2017
21 March 2017
Young Lawyers Prepare for the 55th International Young Lawyer's Congress 2017
Places for this year's AIJA Annual Congress, held for the very first time in Tokyo, are booking up fast. And with good reason. The 55th Annual Congress, held from 28 August to 1 September, promises to be the best one yet.
The scientific programme spans all legal areas from human rights to banking law. But this year will include a major focus on Artificial Intelligence. Technology and AI are no longer simply science fiction, but are increasingly entering the world of law firms and their clients. The current and future delivery of legal advice is rapidly changing, as shown by digital attorneys, capable of mining facts and drawing conclusions from over a billion legal text documents in a second. AIJA Tokyo 2017 will enhance your understanding of how these shifting external environments impact on your own practice areas. The focus will be on how you, as lawyers, might lead your firms and clients through these rapid changes.
Where better to understand and embrace the emergence of AI and the rapidly changing technology market, than Tokyo: arguably the world's most dynamic technology centre? At the 2017 Congress, you will meet many Japanese attorneys, in-house counsels and business leaders and have the opportunity to learn directly about the challenges and opportunities of doing business and law in Japan and across Asia.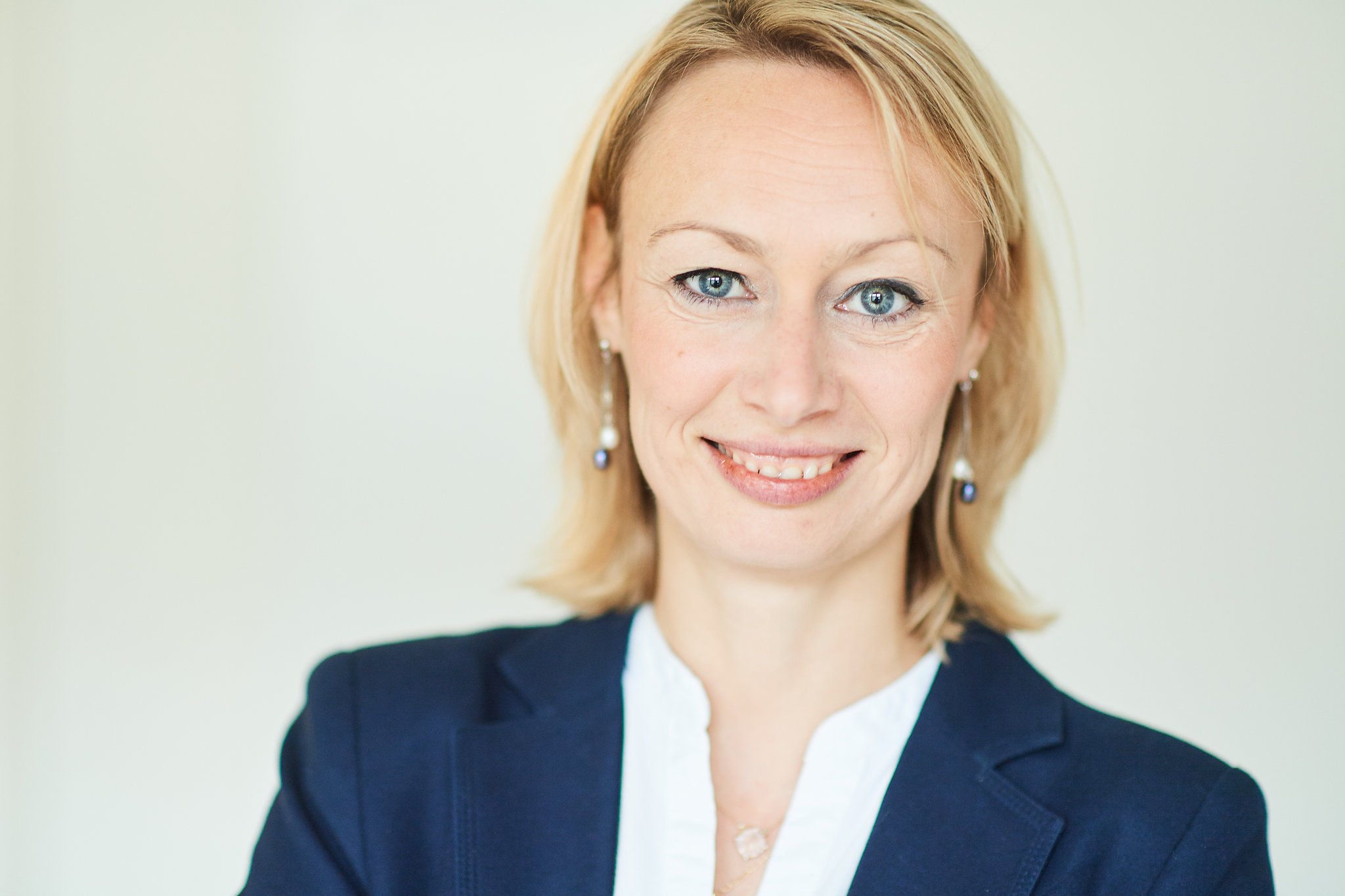 Aside from the scientific programme, "attendees should not miss the Voice of the Profession Session," advises Christine Masure, the Congress Events Manager. "This year it will focus on 'The impact of innovation on the future of the legal profession and gender equality in leadership positions'. In terms of social programmes, the Tokyo Congress will feature a mixture of high tech and traditional events with the Opening Ceremony showing the technology aspects of Tokyo, while the Gala Dinner will highlight the more traditional aspects of the Japanese culture. The Day Out on Thursday afternoon will allow participants to visit in a fun and interactive way key areas of Tokyo and discover remarkable sites of the city."
"We have so far a very good rate of 200 pre-registered participants. We are expecting 450 to 500 delegates from all over the world. Special rates will be offered for lawyers under 35, in-house counsellors, speakers, local Asian lawyers," said Masure.
For first time visitors and returning travellers alike, Tokyo offers an amazing cultural experience. Home to the most Michelin starred restaurants in the world and birthplace of popular culture sensations such as Anime and Manga, with ancient traditions such as kimonos and Shinto temples never too far away – this would truly be an experience you would never forget. Explore the full agenda and event schedule of the 55th International Young Lawyer's Congress 2017 in Tokyo. Register now to take advantage of the special registration rates! Visit http://tokyo.aija.org/.
---
Artificial Intelligence: One Overarching Theme for AIJA's Tokyo Congress 2017
21 March 2017
Artificial Intelligence: One Overarching Theme for AIJA's Tokyo Congress 2017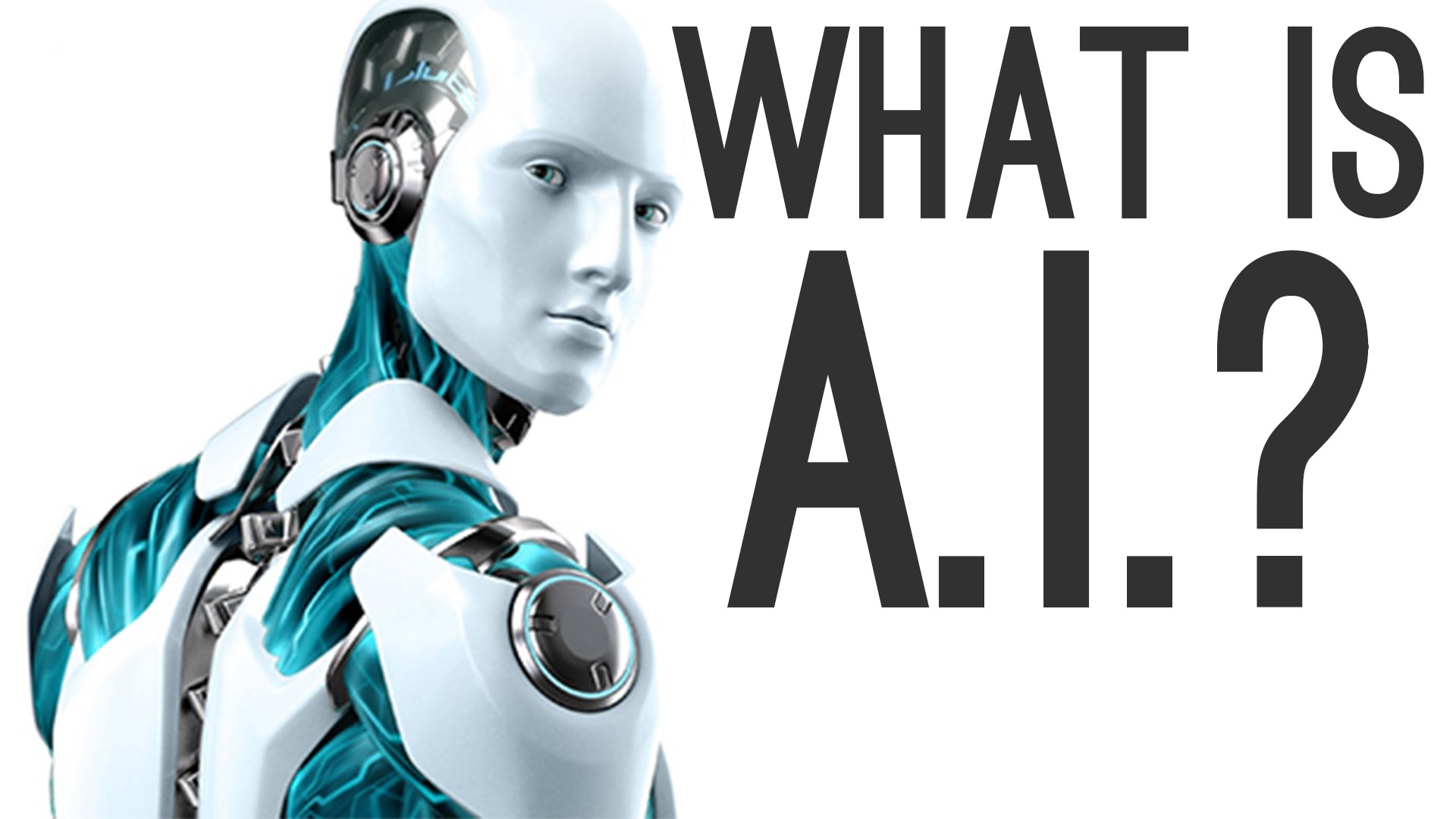 So, how will the single theme format for this year's annual Congress work exactly? How will the programme differ from previous years? Work Coordinators responsible for arranging the Tokyo Congress, Alex Fox, Stefanie Tack, and Takahiko Itoh, are happy to bring us up to speed: "Day 1 will be focused very much on creating the foundations of knowledge with regard to AI, including top industry speakers and interactive sessions. Day 2 will focus more on commercial/M&A issues and Day 3 on contentious matters. Throughout Days 2 and 3, there will also be specialised sessions on your dedicated legal disciplines and how AI can best interact. Therefore, if you want to understand how e-money works, why robots are environmentally well disposed off or how technology is going to impact at the point of death, etc., there will be something for all of you."
As this is the first AIJA Congress that will have an over-arching theme running through out all the sessions, incorporating AI into the overall program has been a challenge for the conference organisers, but one that has been embraced by all. "As with all changes, it has taken sometime to communicate the changes and implement them in a structured manner," said Stefanie Tack of the organising committee. "It is very interesting that some representatives have been demanding 'where are the rules?' While others have come up with more elaborate ideas to present as the August Congress approaches. All these ideas have been incorporated as far as is practicable."
The single theme format is not the only change to the Congress this year. The keynote external industry speakers will also be much more involved and the workshop formula is set to establish an interactive "community" to this Congress from the start.
"As we come towards Tokyo, prepare for the unexpected," advises Alex Fox. "We are here to learn techniques and concepts that will be unfamiliar to you, but ones on which you will be able to apply both within your law firm, but also with your clients as their business grows alongside and with the benefit of AI. Tokyo is the place for technology and AIJA is the place to find out more with regard to working with AI."
If you are not already part of the Tokyo Congress Whatsapp Group (mobile number +447779232234), please ask and you will be put on to the community which is already discussing AI developments and how this may be articulated at the Congress and beyond. Interesting articles are periodically posted, as are discussions and questions. Get involved, and get prepared for the most technological advanced Congress to date! Visit http://tokyo.aija.org/.
---
Surveying the Impact of AI on Today's Young Lawyers
21 March 2017
Surveying the Impact of AI on Today's Young Lawyers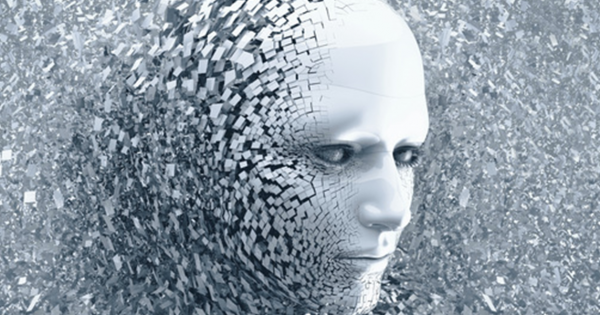 Are you afraid of robots taking your job? With the subject of Artificial Intelligence (AI) providing the central theme for this year's Annual Congress in Tokyo, AIJA thought it would conduct a survey to ask what the main AI concerns – and perceived opportunities – are amongst members.
Aurélie Conrad Hari, President of the AIJA Litigation Commission and Partner at Bär & Karrer Ltd, who led the survey together with Eleni Polycarpou, Special Counsel and Co-Head of Arbitration at Withers LLP, explained: "When AI was given as the topic for the Tokyo congress, all the commissions were very enthusiastic because AI is such a hot topic at the moment across the board in various industries. And yet, whilst being aware of the existence of AI, most lawyers probably still think they will not be so easily replaceable by robots. But the world is changing and lawyers, like everyone else, are surrounded by expanding volumes of data."
Having a single theme running through all subject areas and commissions at the AIJA Congress has never been done before. However, when the scientific programme for Tokyo was being put together, it quickly became clear that a common theme was emerging, said Hari, including: "The liability for the robots or self-driven cars, e-disclosure, AI assistance in sorting out documents or information." So we wanted to start to raise awareness of AI among the legal community and find out what was happening on the ground, and what members wanted to know more about. This was the purpose of the survey."
In-keeping with the interactive approach taken by the Congress organisers, the AIJA survey reached out to members and find out more about AI in their various jurisdictions and practice specialisms. The answers will then be used to feed into each of the practice areas at the Congress. The initial findings, informed Eleni Polycarpou, who will present the results of the survey at the Congress, show that, "some firms are much more advanced in their use of AI than anticipated, and have formed special groups which are currently piloting fascinating AI technologies such as ROSS and other AI machine learning technologies such as Neota Logic and RAVN. We look forward to hearing from the lawyers at those firms at the Tokyo Congress about the practical experience in this new world."
Be part of AIJA's upcoming Tokyo Congress 2017 and learn more about how AI is impacting the legal environment. Visit http://tokyo.aija.org/.
---
AIJA shortlisted for the "Overall Best Association" Award
19 January 2017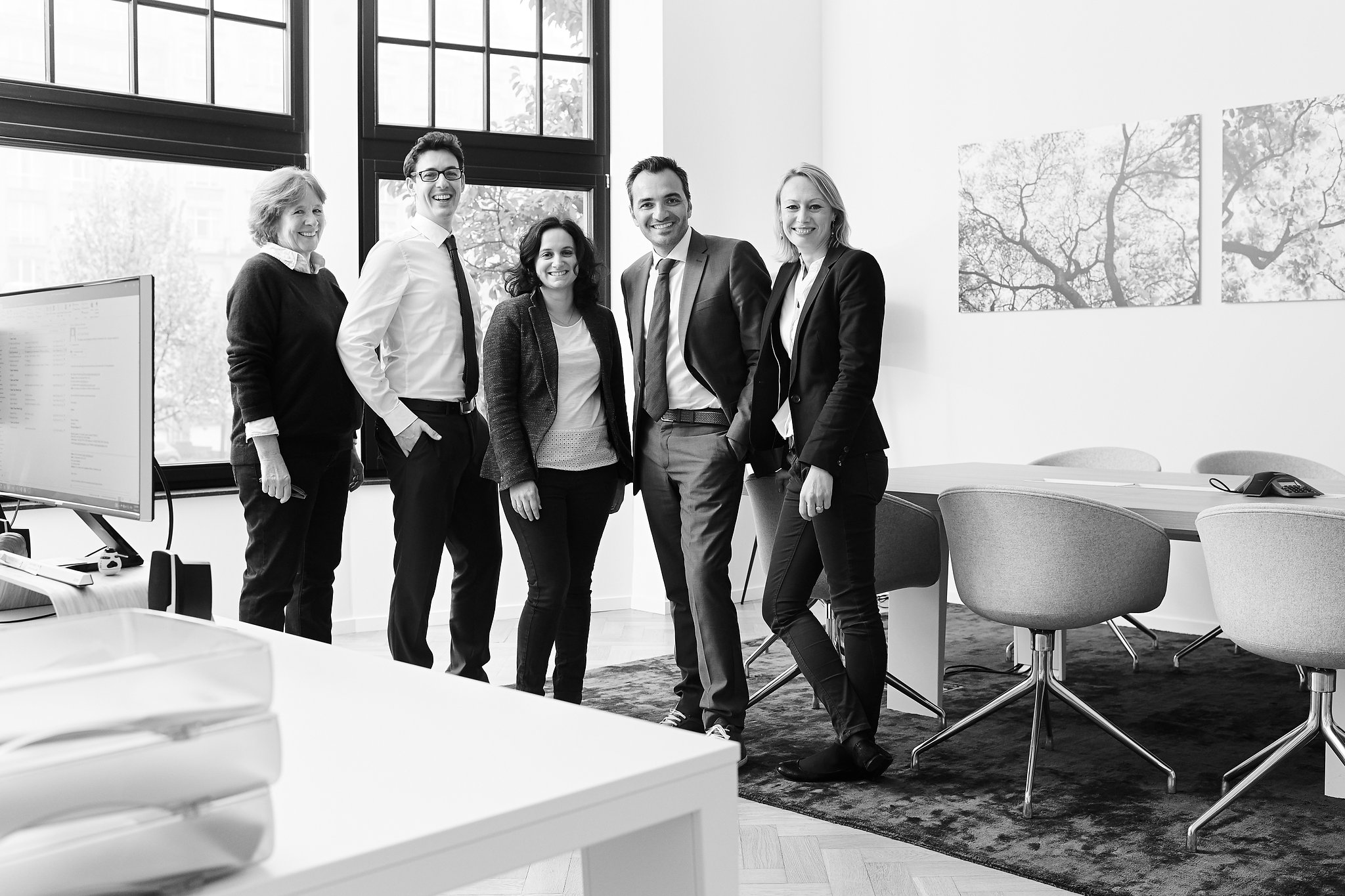 2017 certainly starts well for AIJA, the International Association of Young Lawyers. After being shortlisted at the European Association Awards for the Best Association Conference (final results on February 24), AIJA is now shortlisted for a prestigious award organised by another international institution.
On March 31 the International Jury of the Association Excellence Awards 2017 will decide whether AIJA is the "Overall Best Association" and deserves to receive this great honour.
Giuseppe Marletta, AIJA Association Manager, comments that "We are all very excited about the interest around AIJA. All of us, a motivated Board, very committed members all around the world and a strong team in Brussels, work with a lot of passion and dedication to make AIJA a successful organisation. I think AIJA is special because it creates connections: we all join forces every day to create bridges, to bring people together, to create opportunities for talking, sharing and learning".
David Frølich, AIJA President and Associate Partner at Lund Elmer Sandager, says that 'The nomination is a great stamp of approval that what AIJA is doing is the right thing – for our members and our legal community. With this we add credibility far beyond just our own circle of young lawyers –but to the entire legal profession. Once again the unique combination of dedicated members and a hard working team of support staff proves to be the right mix".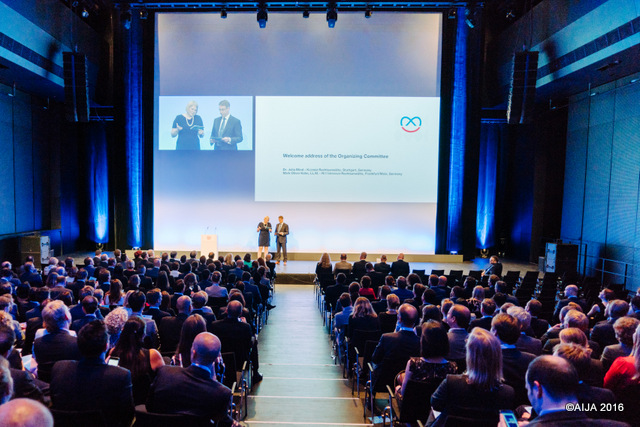 With increased efficiency and an improved reputation, AIJA has changed a lot in the last few years. Good finances allowing for the creation of new projects and the purchase of new premises; a new set-up where event management is no longer outsourced; an increased marketing budget and visibility among new future members, thanks also to the brand new "Best International Future Lawyer Award"; an impressive calendar of events where any young lawyer can easily find their place; a complex structure where members are not only customers receiving services, but active players within the association; a rebranded Annual Congress that shows dynamism and innovation.
All these are elements which show AIJA's willingness to be a modern, credible and effective association.
Giuseppe concludes that "AIJA has a unique mix: it is a professional platform where members do business BUT the very unique AIJA spirit always makes it enjoyable and fun!"


---
AIJA House, your office in Brussels
16 December 2016
The AIJA House is the global headquarters of the International Association of Young Lawyers (AIJA), located on the prestigious Avenue de Tervueren in Brussels and strategically positioned close to the European quarters and international embassies. This is also AIJA members' house, offering them a home for work and networking.
As an AIJA member, you can take advantage of AIJA House's state-of-the-art office space with premium technology equipment and member-only facilities. Whether you require an occasional base in the capital for your business trip, or you need a convenient space for client meetings, AIJA House welcomes you to work, network and/or relax with other members or clients.
FIND OUT HERE HOW TO BOOK YOUR SPACE


---
AIJA keep ties with other lawyers' associations
13 December 2016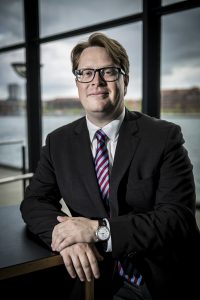 You might not know this, but your AIJA membership also brings you benefits from other global lawyers' associations too. AIJA is recognised as the organisation for young international lawyers, and therefore keeps close ties with the American Bar Association (ABA), IBA, UIA, IPBA, CCBE and many more. Often ratified by official memorandums of understanding, each organisation mutually benefits from enhanced reputation, visibility, but also making sure their members have access to as wide a network as possible.
"AIJA's clear goal is to provide a better service to our members when they are acting outside of the AIJA world and to have a chance to meet other organisations' members when they attend AIJA events," informs David Frølich, AIJA President. "It also provides a platform for AIJA members once they move on from AIJA after the age of 45."
The purpose of the official MoUs, explains Frølich, is to ensure "mutual recognition of the organisations. It is very important that we see eye to eye and acknowledge each other in the global legal community. We must work together despite competing for the same member pool to a certain extent. However, we are not exclusive so we are in reality more complimentary than competitive. The MoUs contain a number of possible practical platforms and ways to work together, including co-events, co-marketing and work on publications. Leadership from the various organisations are also invited to attend respective programs at mutual congresses, and to develop seminars together and joint panel discussions."
Ultimately, it means that AIJA can offer even more to its members: "The more people our members can network with, the more possibilities they have to create a foothold in other organisations, and the more visibility our members gain, the better," says Frølich. "It is always easier to move into and get a foothold in an organisation if you find familiar faces in the beginning."
By working together, legal associations have a stronger voice. AIJA has issued a number of statements with other legal associations worldwide. One example is the recent statement on the possible reinstatement of the death penalty in Turkey, signed by AIJA alongside the UIA, CCBE and FBE. This statement detailed: "The right to life is guaranteed by all major international and regional human rights treaties… The undersigned organisations believe that the abolition of the death penalty contributes to the fostering and protection of human dignity and the gradual development of a global culture of human rights." Issues such as this, which are important to members, are heard more clearly when lawyers stand united.
---
Upcoming Best International Future Lawyer Award 2017
13 December 2016
The AIJA Best International Future Lawyer of the year is changing for 2017, with some new rules and a specific theme. Unlike last year when young lawyers could submit any essay on any subject, this time the essay must be written specifically to a standardised format, and on the topic: "The impact of technology on the law and/or on the legal profession".
Maximiliano D'Auro, Co-Chair of AIJA's Membership Forum, explains: "The main change is that this year we expect law students to produce papers that are tailor-made for this award's theme. Last year was the first edition of the award, so we wanted to facilitate the submissions of essays by giving a lot of flexibility to choose the topic and the length of the essays. We received more essays than expected, but with a great disparity of subject matters and length. This year, we want to encourage law students to write essays specifically for this purpose, so we have given more time for preparation, shorten the essays and chosen a unique (albeit broad) theme."
The theme itself was chosen for being, "one of the hottest topics in the legal world today," said D'Auro. "Technology and artificial intelligence have a huge impact on both the underlying legal matters (such as contract law, data protection law, e-commerce, conflict of laws, etc.) and also in the legal profession. The way we practice law nowadays might be on the verge of a revolution. Even though there is a lot of discussion going on, we lawyers are far from having analysed all the ramifications of this phenomenon. That is why technology and AI will be the general theme governing the entire scientific programme of our next Congress in Tokyo."
The winner of the Best International Future Lawyer Award will be invited to attend, free of charge, the 2017 International Young Lawyers' Congress taking in Tokyo, on 28th August – 1st September, where they will be asked to present a summary of their paper.
Last year's winner, Kuwait's Sharefah A. Almuhana, commented that holding the AIJA lawyer of the year award "means a lot for me: it means that my research is recognized internationally."
All law students aged 45 and under who are still enrolled at any university worldwide at the time their paper is submitted, are eligible to enter. The application period starts on 1st February 2017 and the deadline is 1st May. Essays will also be anonymised before sending to the judges, to avoid any potential bias.
For further details on the essay format and how to enter, go to awards.aija.org.
---
AIJA attracts new in-house counsel members
13 December 2016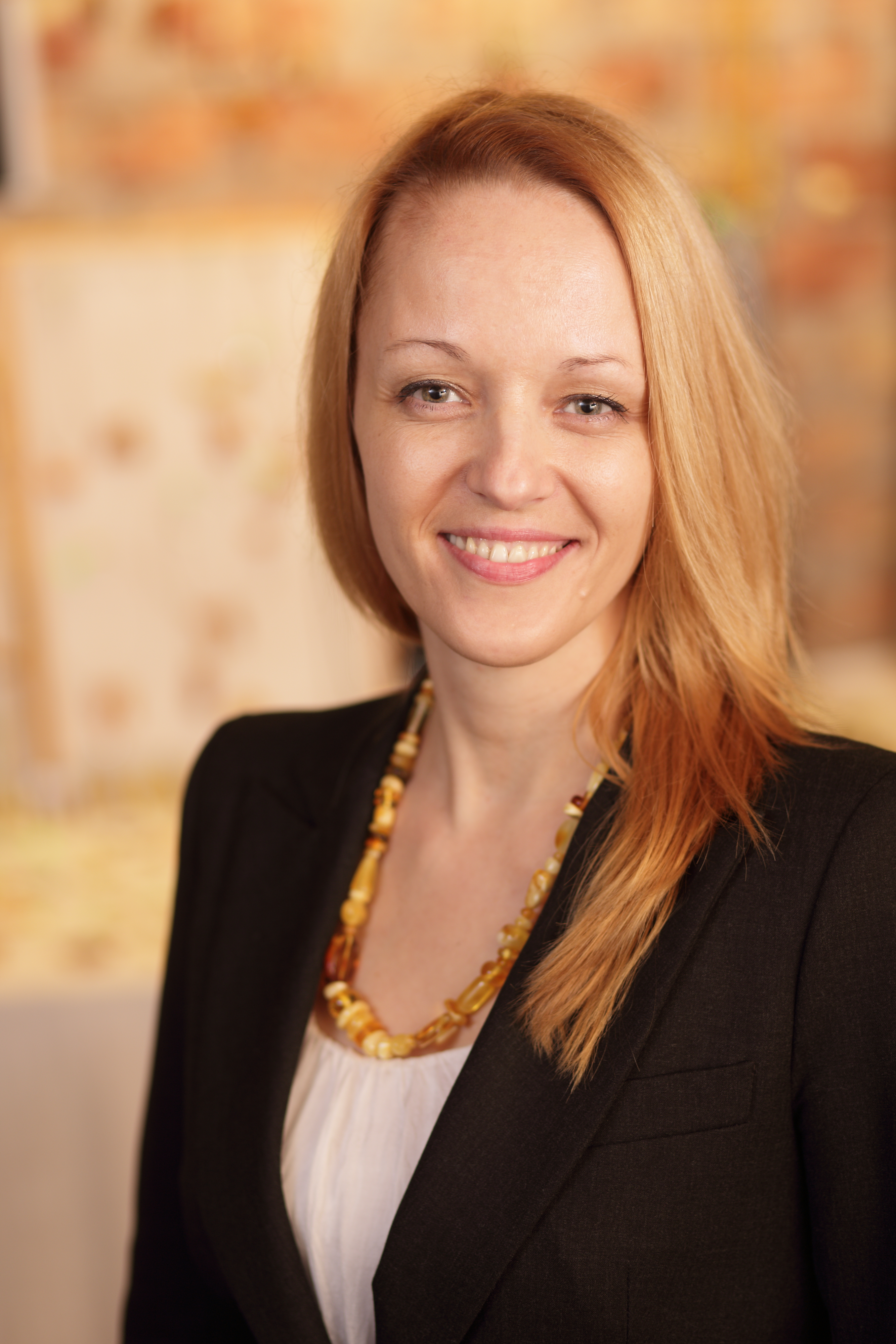 AIJA members are lawyers who work for law firms, right? Not necessarily. In fact, we have plenty of members who work as in-house counsels too. And rubbing shoulders together under one membership association brings great benefits to both parties.
The Corporate Counsel Commission of AIJA was specifically created as the place for in-house counsels to meet. Vice-President at AIJA Corporate Counsel Commission, Atty. Elina Girne, explains "Our commission is a safe passage for in-house counsels to get to know AIJA, to understand it and get involved. Their input in AIJA supports diversity of opinions and approaches in interpreting the legal world."
AIJA are keen to attract more in-house counsels to the Association. External lawyers who choose to go in-house may not realise that AIJA remains highly relevant to their career path, and all Corporate Counsel Commission officers are keen to change those perceptions.
"At the moment, Corporate Counsel Commission is collecting information from AIJA members on those people who used to be members of the association but have decreased their involvement or ceased it completely when they went in-house. Investigation on their motives to leave AIJA and likewise potentially triggering aspects for them to re-join is our most important task now," says Girne.
"We plan to work on potential motivators for in-house lawyers to find scientifically interesting and also practically applicable knowledge from AIJA events. In-house counsels have admitted that networking may be not the most important reason why they would choose to come to an AIJA event. The stress is more on scientific topics and skills development. In-house counsels seek tips and tricks on how to run management of a legal team, coordinate work, and assess risks. These aspects would be definitely also useful for external lawyers, and joint trainings of in-house and external lawyers therefore could be a win/win approach."
The Corporate Counsel Commission is "investing all our energy" in creating platforms that offer the best of both worlds.
To become an individual member of AIJA, a lawyer must be under the age of 45 and enrolled on the official register of fully qualified lawyers (or to belong to a similar official institution in countries where there is no official lawyers' register) or to hold the university diploma in law required for accession to a bar and act as a corporate counsel. Member benefits of interest to in-house counsels include access to the member directory of AIJA, a useful tool to find legal assistance all over the world; access to 20 AIJA commissions, where initiatives and projects can include writing national reports and being a speaker/panellist on scientific sessions; access to scientific content available on AIJA website; and use of its business referral dashboard.
AIJA's Corporate Counsel Commission is confident that the more in-house counsels there are, the better they can provide even more diverse platforms for legal discussion and development.
---
AIJA Multi-track Seminar in Lille
13 December 2016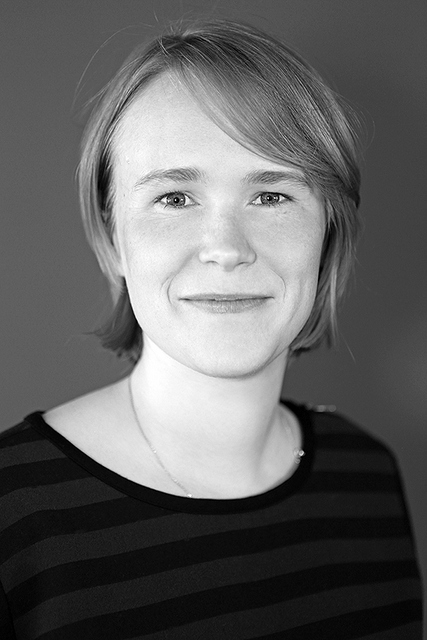 The first ever triple seminar organised by AIJA was held in Lille in October, offering three high quality scientific programs.
Three separate legal programs covered the seminar on Flex Work, International Litigation and Assets Transactions. The Employment Commission seminar covered global variations on traditional employment relationship models, including the Uber shared economy and flexible work in the gig economy. The Litigation and Commercial Fraud seminar focussed on the key issues that international litigators face today such as cross-border disputes, including key note speakers from the English Commercial Court, the Hague Conference on Private International Law, 3 Verulam Buildings and Grant Thornton. And the third seminar, run by The M&A Academy, explored the complex issue of Asset Sale Transactions, not only on corporate-legal aspects, but also related aspects such as employment, real estate, IP and tax.
Only 80 minutes from London, 1 hour from Paris and 35 minutes from Brussels, Lille proved the perfect setting to host such a mixed program with broad appeal. As well as tackling the complex legal issues thrown up by the program, the event included practical tips from seasoned litigators and a forum for everyone attending to hold lively and interactive discussions.
According to Caroline Barbe, of the AIJA Event Organising Committee, the innovative three-pronged format went down well with delegates: "We received excellent feedback on the topics and the format itself, which allows for more networking and creates opportunities to see old friends and make new friends from the other commissions."
Each seminar had around 50 participants, which allowed nearly 150 people to connect and network during the breaks and social program.
"The most appreciated part of the seminars were the moments of experience-sharing and debates among members," said Caroline Barbe. "The size of the groups, the very good attendance (even on Saturday morning!) as well as the topics themselves, allowed people to discuss and exchange views on the best practices and innovation."
The social side was well organised too. Participants were welcomed in the Courthouse on Thursday night with a cocktail reception. Friday night saw a dinner in a unique restaurant located in one of the castellated turrets of the city wall, followed by drinks and dancing. And after the final seminars had finished at noon on Saturday, the afternoon involved a scavenger hunt with beer tasting in the city. "The weather was absolutely great and we learned a lot about brewery and the history of the city of Lille," enthused Mrs Barbe. "We had excellent feedback – even from people who did not drink beer!"
---
International Young Lawyers' Congress shortlisted at the European Association Awards 2017 for the Best Association Conference
09 December 2016
A prestigious panel of judges, experts of community and association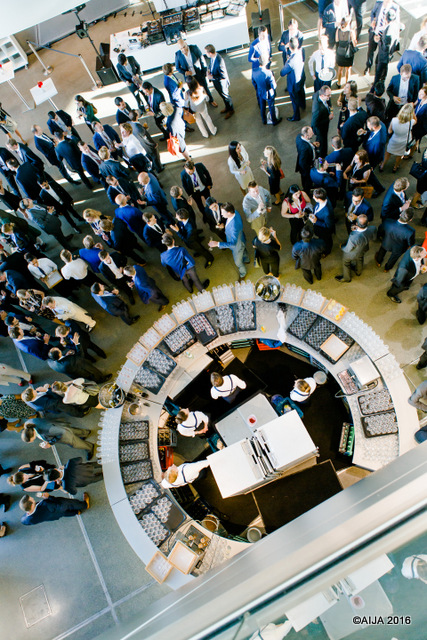 management, have included the highlight of the AIJA year, the annual International Young Lawyers' Congress, among the top events in the association world.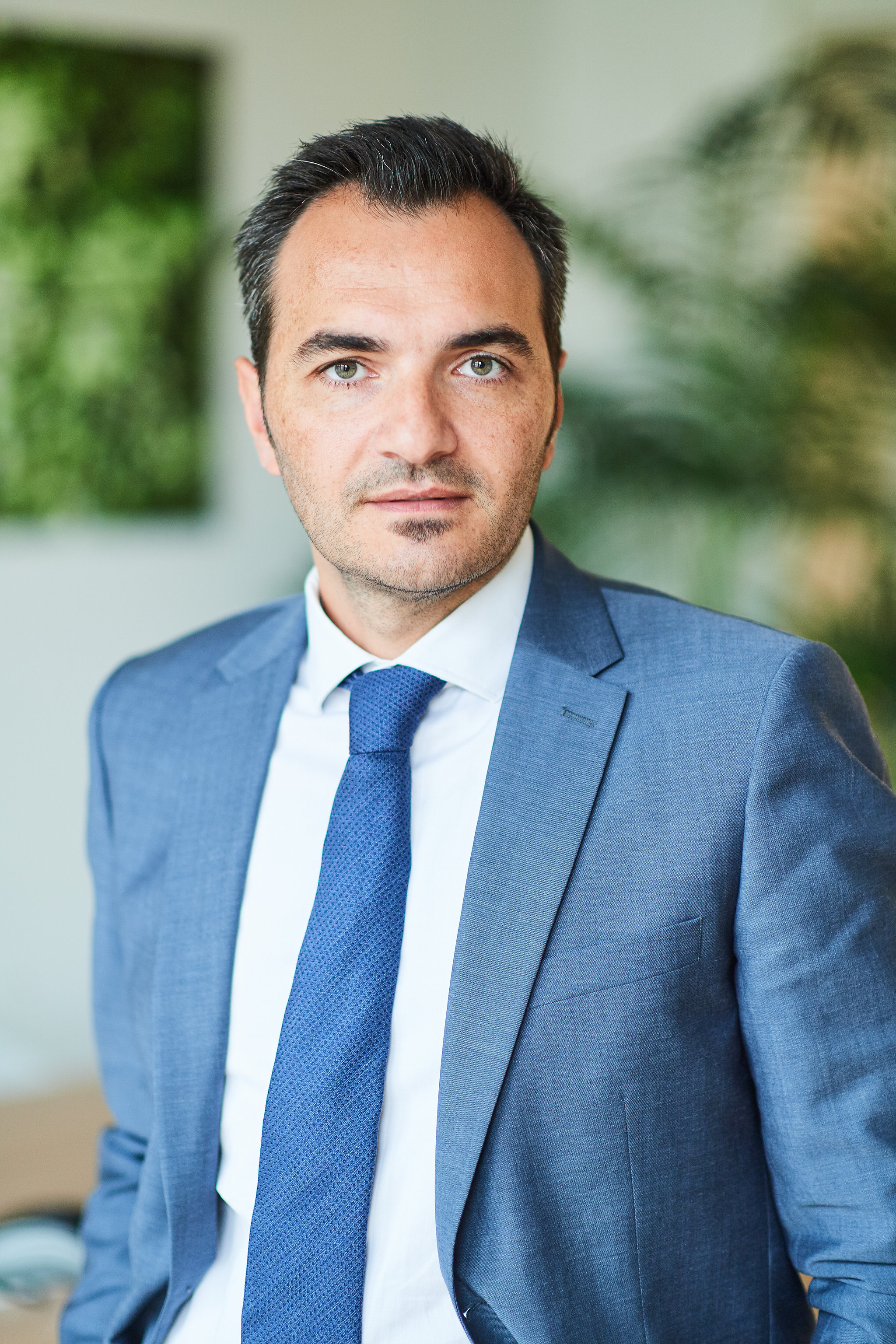 Giuseppe Marletta, AIJA Association Manager, says that "The International Young Lawyers' Congress is not just another annual event of one of the many associations out there. It is an innovative concept that changes every year and adapts to the needs of the membership base". An elaborated puzzle of informative sessions, together with an outstanding social programme, make this event a must-attend for the international young lawyers' community. Giuseppe adds that "all those extras, like home hospitality at locals' houses, flashmob and sports activities, a top-notch mobile application, coaching sessions…are all direct benefits to attendees who find the best networking opportunities all under one roof".
The award ceremony will take place on 24 February 2017 in Brussels at the Radisson Blu Royal Hotel.

---
AIJA goes to Tokyo for the 55th International Young Lawyer's Congress 2017
24 October 2016
The host city for the 2017 International Young Lawyers' Congress could hardly be more exciting: Tokyo. It is arguably the most advanced and enticing city in the world, with an effortless blend of ancient culture and high modernity.
Kenji Hirooka, Chair of the Organising Committee, can barely wait for August 28th, when the 55th International Congress opens. "We are sure that the International Young Lawyers' Congress in Tokyo, the first AIJA Congress in Eastern Asia region in its 55 years' history, will be an unforgettable experience for lawyers to get new insights, new connections and wonderful memories of Japan's vibrant culture, impeccable hospitality, and traditions," he says. "At the Congress, delegates will meet many Japanese attorneys and attorneys from Asian countries, in-house counsels and business leaders, and have the opportunity to learn directly about the challenges and opportunities of doing business and law in Japan and across Asia, which is the engine room of global growth."
Given that Tokyo is one of the world's most dynamic technological centres, theCongress will also have a special focus on AI (Artificial Intelligence), a technology which is "rapidly changing the business and legal landscape in which young lawyers work, impacting legal professions whatever practice areas they are in," explains Hirooka.
AI is no longer simply science fiction. It is increasingly entering the universe of clients and their law firms of choice. AIJA Tokyo 2017 will, over five days of entertaining and engaging seminars and networking opportunities, enhance your understanding of this shifting environment - how you, as lawyers, can understand and embrace the emergence of AI, and the rapidly changing technology market.
The Congress venue - Hilton Tokyo - is located in Shinjuku, the heart of Tokyo's business, shopping and entertainment district, and is an ideal place to experience modern Japan, and has a good connection to major parts of the city of Tokyo. A complimentary shuttle also operates between the hotel and Shinjuku station and the Tokyo Metro subway is connected to the hotel. The Congress promises to be one of the most exciting – and adventurous – to date. Delegates will also have the chance to attend optional programs to learn Japanese cultures outside the Congress.
"Please let our AIJA Japanese members be your guide to Japan." - Kenji Hirooka
For more information and to pre-register, visit www.aija.org/tokyo
---
Another AIJA story, François Barre - the new National Representative of France for AIJA
24 October 2016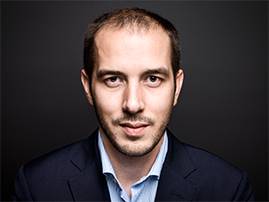 His compatriot Edith Piaf may have famously sang "Je ne regrette rien", but François Barre, the new AIJA National Representative of France, does have one regret, he says: "It's not joining AIJA earlier in my career."
"AIJA is a long-term gold mine," he enthuses. "When I attended my first conference in Barcelona, it was very impressive. Everybody seemed to know everyone, talking on a first name basis, laughing and hugging. When I asked some of them 'how long have you been here' and they answered 'I started a couple of years ago', it blew me away! I couldn't believe you could connect so quickly and easily with other lawyers. AIJA makes it easy."
Barre was appointed along with other incoming National Representatives at this year's AIJA General Assembly (all the national appointments can be found here. Having previously worked in the UK for several years, Barre has long known the value of international connections. "An international network is mandatory if you want to help a client throughout his business," he says. "Whilst checking out the international associations available in France, AIJA was always my preference as it was focused on 'young' lawyers." Now an Attorney at Azamdarley Associes in Paris, he is a regular face at AIJA events. "Behind every drink, every social event, every glittery gala, hides an inexhaustible source of knowledge, held by smart, brilliant, proactive lawyers from around the world," he says. "AIJA makes you smarter. You start thinking globally, you exchange on various topics and realise how little you know regarding your fields of intervention, you draft a map of international issues in your core specialty – whilst having fun and developing a precious international network of top quality professionals."
However, he also believes that "you can't limit AIJA to just a networking organisation. It goes much deeper. This experience is always hard to describe to newcomers, family, or even to your firm! People welcome you with open arms. You travel the world to meet young friends, sharing privileged moments."
As France's National Representative, François' role is to recruit new members, be the liaison with local and national Bars, and be an ambassador of AIJA. All of which clearly comes naturally to him. His message to potential new members is simple: "Join us. NOW! You'll travel, you'll learn, you'll have fun, you'll meet tons of interesting people, discuss mind-blowing topics, establish durable contacts and start doing serious business." And you'll regret it if you don't.
---
A success story: AIJA in Oslo
24 October 2016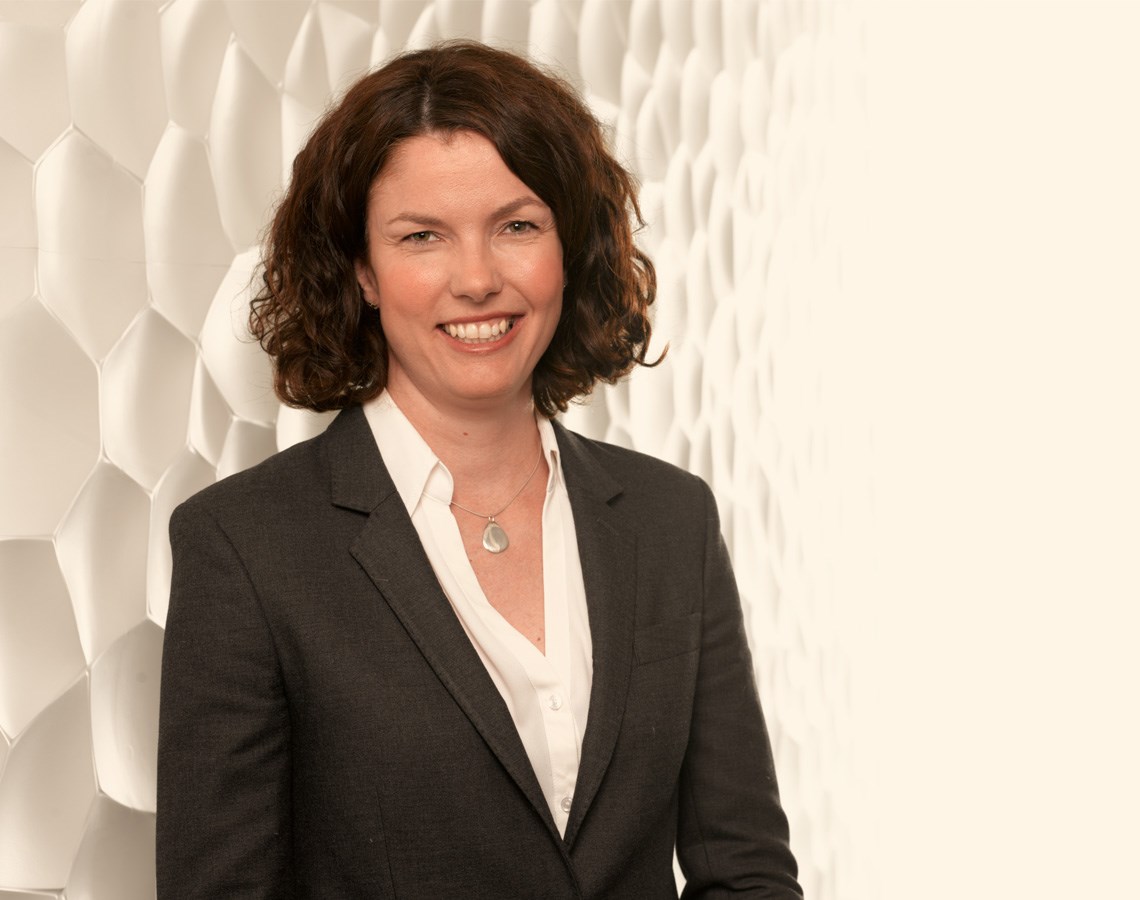 Oslo's prestigious City Hall is reserved for high profile occasions such as the Nobel Prize ceremony. So it was therefore a fitting venue for AIJA this past September. A special two-day seminar 'Into the Bright Blue Yonder – Current Challenges in Ship and Aviation Financing' covered a variety of maritime topics including registration, restructuring, arrests and forced sales, alternative financing structures, insolvencies, and work outs.
"Asset financing has seen resurgence in recent months and years so this seminar was very timely, exploring current issues and challenges facing those involved in ship and aviation financing all over the world," said Atty. Anita Gerdin, Senior Lawyer at Simonsen Vogt Wiig AS, and Organising Committee Member at the Oslo Seminar.
Other members of the Organising Committee were Niels Jørn Friborg, Hafnia Law Firm, Sarah Wolf, Dabelstein & Passehl, Bethan Waters, Farrer & Co, Marisa Hernandez, Isolas, F. Javier Zabala, Meana Green Maura & Co., Irena Gogl-Hassanin, Fellner Wratzfeld & Partner, and Niels Schindler, DGE Avocats. The team put together an attractive and highly scientific program led by skilled and experienced speakers. Highlights included an overview and comparison of shipping and aviation financing, and a particularly lively panel discussion on the current challenges in shipping and aviation and how to be creative when things go wrong (including tactics for debtors and creditors facing difficult times), which featured amongst others Yiannis G. Timagenis of Timagenis Law Firm, Piraeus, Greece, and Dennis Højslet, a lawyer from LETT law firm, Copenhagen, Denmark.
"We had more than 80 delegates attending from Europe, Asia, South America, Africa and USA, who all had a lot of questions after the presentations and contributed to the very active panel discussion. I think the delegates found the sharing of ideas and creative solutions in a challenging time for the business especially useful, giving them clear and practical takeaways to bring back to their firms at home," said Gerdin. Fringed with an outstanding natural canvas of forest, hills and lakes, Oslo was also the perfect host city. "The Town Hall provided us with a thoroughly elegant and intoxicating welcome reception in which to embrace the AIJA spirit and digest the scientific programme. The seminar was opened by the Mayor of Oslo Marianne Borgen, who acknowledged the work AIJA does for human rights during her speech, and took the time to talk to the guests afterwards. A trip to the Norwegian Maritime Museum was also particularly pertinent, as delegates got to try out the new interactive simulators. The thriving café and bar culture, top-notch restaurants and a vibrant nightlife was also a good way to keep the networking going through the night! I have received a lot of e-mails from delegates with great feedback, and there has been lots of interest in AIJA from the Norwegian lawyers following the seminar too," Gerdin detailed.
To make sure you don't miss out on the latest seminars and conferences at AIJA, visit www.aija.org.
---
Need a Highly Qualified Trainee?
24 October 2016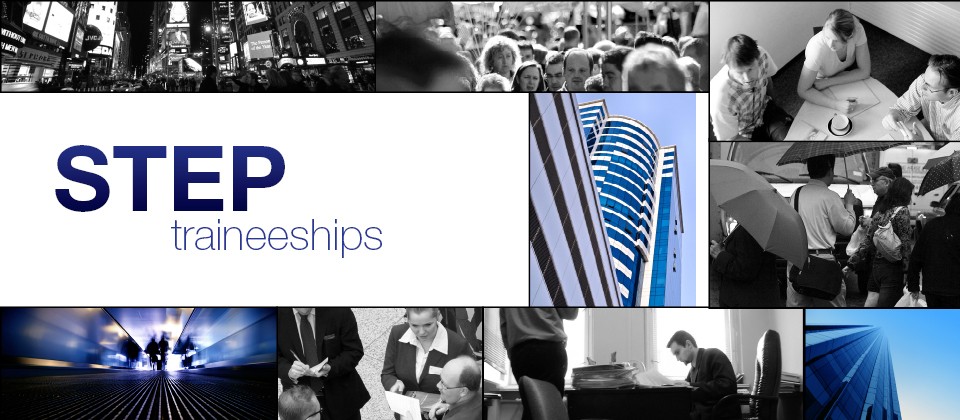 Is your firm considering hiring a new trainee, or are you interested in an overseas placement? If so, then AIJA, in partnership with the European Law Students' Association (ELSA), has the perfect solution. But be quick – the application deadline is 3rd November.
The Student Trainee Exchange Programme (STEP) enables law students and young lawyers to gain first-hand experience of the procedural law and culture of another country. It also gives your office the opportunity to have highly qualified law students from all over Europe as trainees. The traineeship can vary from 2 weeks to 24 months and can take place in any law related field.
The application process and subsequent participation is free of charge. The trainee will be paid a basic salary while on the exchange and the traineeship specifications (such as education level, language and specific legal skills needed) are set by the traineeship provider. All the practical details around the traineeship, e.g. accommodation, are handled by the Local ELSA Group (given that there is a Local Group in that city, otherwise, the National Group handles the contact).
Alyona Litvinova, Vice President for Student Trainee Exchange Programme of ELSA International explains: "When specifying the requirements for the trainee, our traineeship providers set those that are relevant for their office. Through our own pre-selection process, we ensure that only high qualified applicants who match the set requirements are forwarded to our traineeship providers. This way we can make sure that they receive the applicants that are needed in their office."
Feedback from previous STEP traineeship providers has been very positive, says Litvinova, "both in terms of being satisfied with the trainee received in the office and with ELSA. Our traineeship providers are also fond of the internationality that is brought into their office by the international students."
Manuela Cavallo, of the Italian law firm Portolano Cavallo Studio Legale, took part in STEP and described it as "an interesting experience for the trainee who had the opportunity to work with us for a period of time and live the life of a law firm, but also for the people of our firm who benefited from networking with an international student". David Diris of Kocks & Partners (Belgium) also had a great experience, and explained: "the selection process was very smooth and fast, and is almost completely arranged by ELSA itself. We just fill in the forms concerning the requirements and after some time we receive detailed CVs, so we can concentrate on working together with the students."
To apply before the deadline of 3 November or to find out more, just send an e-mail to step@elsa.org and you will be provided with further details.
---
AIJA Elects New President
30 September 2016
Danish Corporate Lawyer David Frølich was elected President of The International Association of Young Lawyers (AIJA) in August, at the Annual Congress in Munich.
After a long career within AIJA, which has included being the National Representative for Denmark, Member of the Executive Committee and Co-chair of the Membership Forum, David will now lead AIJA for the coming year.
David is a partner at Lund Elmer Sandager LLP, an independent Danish law firm located in Copenhagen. He advises both Danish and multinational clients in connection with M&A deals and the legal aspects of doing business in Denmark.
Upon being elected AIJA President, David outlined his vision and priorities for the year: "AIJA is a unique organisation for young lawyers. Its core DNA, networking and providing the highest levels of scientific content for young lawyers in early stages of their career, is unmatched and not found anywhere else. This is what I want to develop further in the association, to not only reach more young lawyers on the global legal scene but also provide even more opportunities for young lawyers."
In particular, this will include "More take-aways, more seminars and even more attractive content: These are essential for promoting legal cultures and for enhancing cooperation and friendship among lawyers from all over the world and this is needed not only for the benefit of each lawyer but also for the benefit of legal systems and justices all over the world. Bringing more and more members together is key to the success of not only AIJA but for the members themselves. It is all about the members."
AIJA is currently a global community of 4,000 young career building legal professionals aged 45 and under. At the 54th International Young Lawyers' Congress held in Munich this August, more than 650 young lawyers attended from 55 different countries. "The success of this meeting confirms the willingness of the young international legal community to have their event, where they can meet, create connections, build their careers and find new business opportunities," said the new President. "When embracing the world and stretching out the AIJA spirit, taking AIJA to Tokyo next year for the 55th annual congress is a natural step."
Attending the Munich congress offered delegates more than 50 hours of legal education and workshops as well as special social events held over 5 days at the most prestigious locations. The bar has been set high, but next year in Tokyo promises to be even better.
---
Mediation Wins Best Programme Session at the International Young Lawyers Congress
30 September 2016

Every year, the people in charge of the scientific programme of the AIJA Congress give an award to the best session. At this year's 54th Congress in Munich, the judges voted for the Working Session on Mediation, presented by Eleni Polycarpou, Michael Pauli and Rim Ben Ammar, for their engaging and challenging presentation on litigation and international arbitration mock case.
Delegates were presented with a complicated mediation scenario: a wealthy Indian art collector buys a painting through an art dealer in Geneva for $30m. After owning it for a number of years, the painting is put up for auction, now expecting to attract up to $150m. However, an English aristocrat recognises the painting as one stolen from their family home in the 1960s, and demands its return. So begins a three-way mediation between the two parties claiming ownership, and the art dealer who was supposed to assure its provenance.
"I deal a lot with art law related disputes in England," explains Eleni Polycarpou, Special Counsel, Head of International Arbitration, at Withers LLP, and one of the moderators of the winning session. "I have had two cases recently where stolen artworks went up for auction and were identified by the original owners in the auction house catalogue. The mock case scenario was based largely on one of my cases, although I changed it sufficiently for it to not be recognisable."
Delegates received useful and surprising tips regarding cultural differences: "some were obvious, such as don't be late for your mediation if it is against a northern European or US opponent," says Polycarpou. "And some were less obvious, for example don't try small talk about the weather if your opponent is Japanese – in fact you must go directly to the point and the heart of your arguments immediately."
However, the application of mediation goes far wider than simply smoothing over cultural misunderstandings. Mediation is an increasingly popular method of resolving disputes in the US and in the UK, and is growing in other countries too. "It is important for young lawyers to understand that some disputes are more suited to this method and to be able to offer it to their clients as an alternative to going to court or to arbitration," argues Polycarpou.
The session, which used lawyer members of AIJA from different countries as the actors to enact the mock mediation, proved popular amongst delegates believes Polycarpou because, "All lawyers have to enter into negotiation in their day to day lives. Also, the best way to become an expert on negotiation is to take part in one or to see one take place. It was a successful way to demonstrate what mediation is, and what to do and not to do in a negotiation."
---
Opportunities on Being an AIJA Scholar
30 September 2016
[caption id="attachment_7658" align="alignleft" width="165"]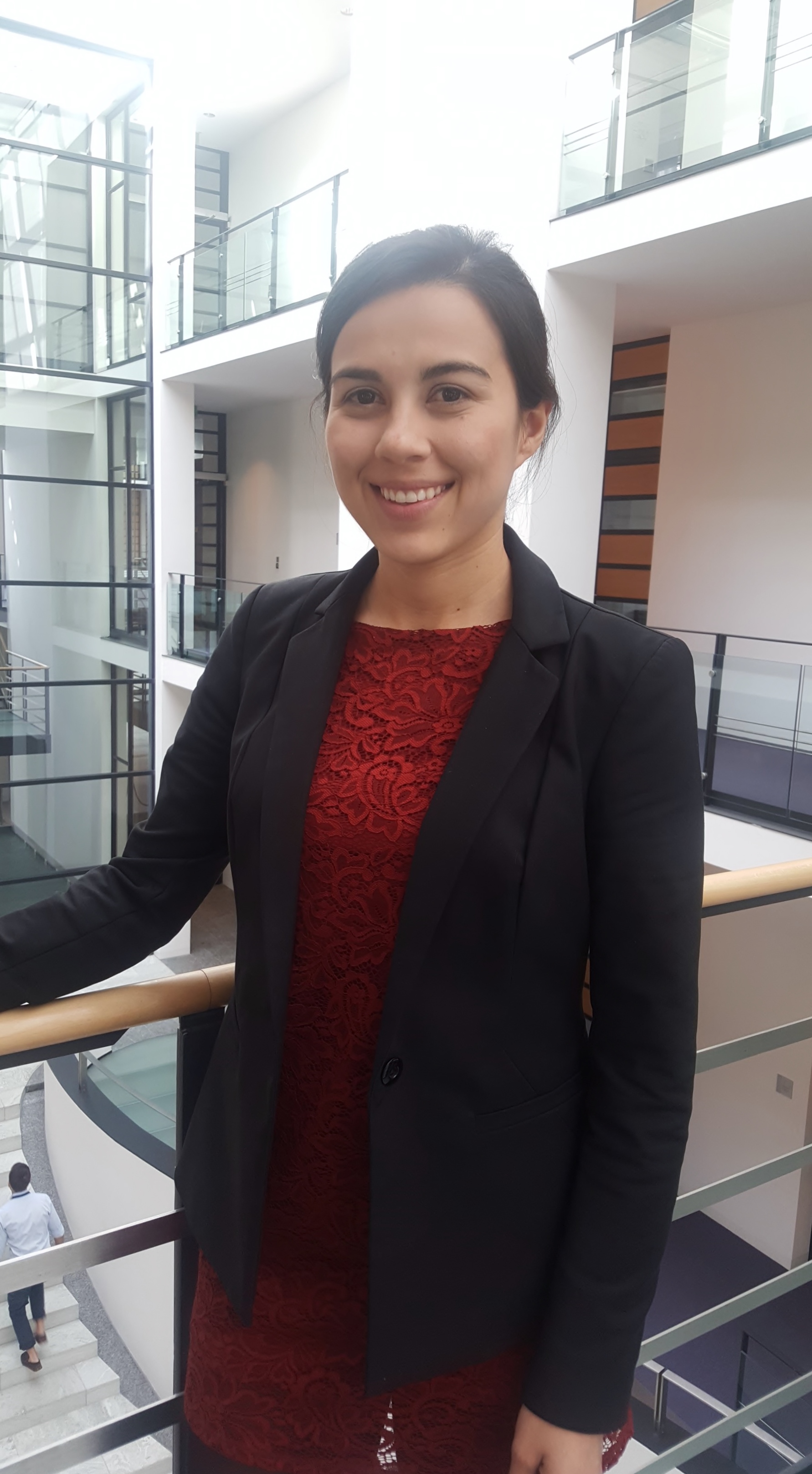 Tatiana Abarca[/caption]
Did you know that AIJA sponsors international scholarships? The AIJA scholarship programme allows young lawyers with limited financial resources to attend the annual congress and other events free of charge. In order to be considered for the AIJA scholarship, applicants need to submit an application which demonstrates how attending the AIJA events will benefit them, the absence of alternative financial means, and how their participation would serve the overall objectives and goals of AIJA.
In 2016, scholarships were awarded to Tatiana Abarca of Costa Rica, and Brenda Mwango Kemunto from Kenya.
Tatiana Abarca worked in corporate and labour law in Costa Rica before retraining in environmental law, completing a two-year Masters degree at the Australian National University (ANU) on an Australian Awards scholarship. Currently undertaking a legal internship at the International Tribunal for the Law of the Sea (ITLOS) in Hamburg, she describes her experience as an AIJA scholar as "an enormous privilege". "Upon arriving to the Annual Congress in Munich, I felt immensely grateful – the opportunity to network with over 500 lawyers was invaluable not only from a career perspective, but to also understand some of the latest initiatives and advancements that are being made in my field,"
Brenda Mwango, a State Counsel at the Kenyan Office of the Attorney General and Department of Justice attached to the Ministry of Transport and Infrastructure, is currently undertaking a Master of Laws in International Trade and Investment Law at The University of Nairobi, Kenya. "Being a scholar was a rewarding experience," she said. "I met inspirational people, people of different cultures and traditions from all over the world, I was offered great hospitality, and had stimulating discussions on European Law."
For both young lawyers, the scholarship offered invaluable international experience. Brenda described it as an "educational adventure": "AIJA gave me the opportunity to visit Switzerland and Germany for the first time – it has given me a perspective on the advanced infrastructure especially in the transport sector (road, air and rail), compared to what is available in Kenya."
[caption id="attachment_7657" align="alignright" width="235"]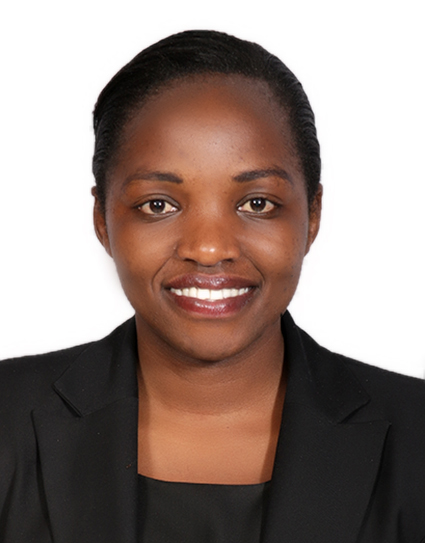 Brenda Mwango Kemunto[/caption]
Tatiana believes that, "as globalisation intensifies, the reliance on expertise from different jurisdictions is becoming a fundamental component of work in the legal space, especially in environmental and maritime law. I have maintained contact with many of those I was lucky enough to meet and hope to collaborate further in the future."
"For me, President Gorgenyi's opening speech was the highlight of the event. Her words about the work AIJA is doing to help young professionals in more disadvantaged societies were incredibly uplifting and reinforced the power the legal community has through associations like AIJA," she said.
For more information on the scholarship programme and how to apply, please visit: /scholarships
---
AIJA goes to Verona, Italy
30 September 2016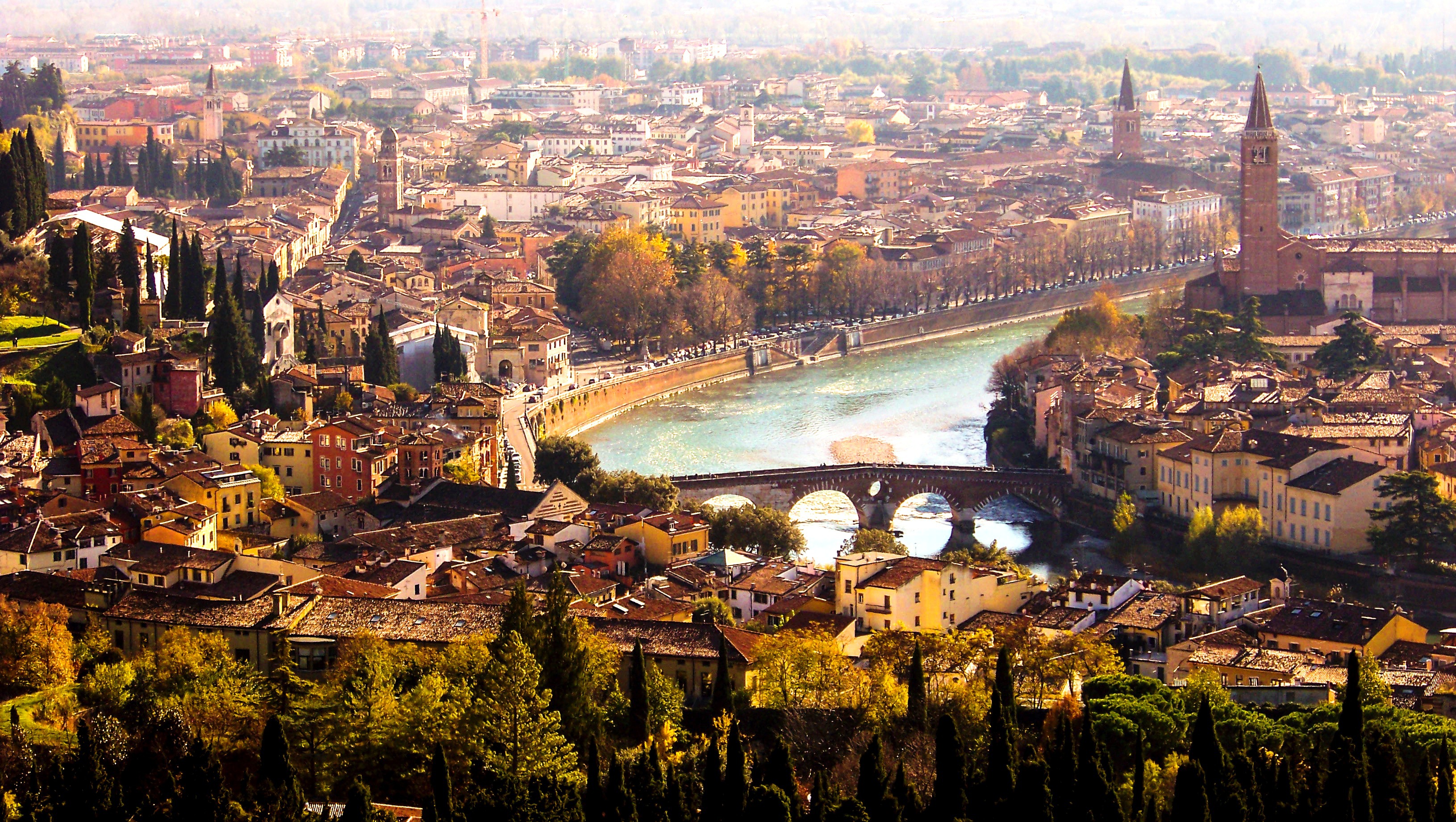 For this year's 2016 Half Year Conference, AIJA is exploring its romantic side. Verona, the city of Romeo and Juliet, is playing host. And it promises to be a truly spectacular location.
A Roman colony in the first century BC., it remains a well preserved Roman town - including the Arena, one of the most famous Roman amphitheatres that is still in use today. Visitors can also take a walk through the Medieval city, with the beautiful Basilica of San Zeno (one of the masterpieces of Romanesque architecture in Italy) and Piazza dei Signori, leading to the elegant Venetian-era palaces Palazzo Canossa and Palazzo Maffei.
Awarded World Heritage Site status by UNESCO, Verona was an easy choice of venue, explains Atty. Roberto Luzi Crivellini, Partner at Macchi di Cellere Gangemi, and Chair of the Organising Committee at the Conference: "following the success of the AIJA Half Year Conference in Parma in 2010, we wanted our AIJA friends to have a chance to discover another little Italian jewel," he says. "We could not find a better candidate, as Verona is located in a strategic position, its airport is well connected with the main European hubs. It is also close to Milano and Venice, which can be reached with a 1-hour fast train ride."
Participants will be immersed in a truly Italian experience. The conference venue - Hotel Due Torri at Piazza Sant'anastasia – is in the heart of the old city, surrounded by masterpieces of Roman, medieval and Venetian heritage, all within walking distance. AIJA dinners will be hosted in some of the most prestigious 17th century buildings, including one with a special theme. "The theme for the gala dinner on Saturday is 'Romeo and Juliet', "explains Atty. Giuseppe Cristiano, also a member to the OC, partner at De Berti Jacchia . "Verona is the city of Shakespeare's masterpiece, and this is a fun opportunity to meet other lawyers and experience the best traditions of AIJA."
For those more interested in Italian fashion, there are also seminars on the industry during the conference. "Italy is worldwide known for its fashion industry, but must compete in times of globalisation," explains Manuela Cavallo, Partner at Portolano, Cavallo. "This seminar programme focuses on the different aspects and trends in the sector, with some important in-house counsels who shall share their insights". Legal issues range from protecting IP in fashion contracts, to arbitration clauses and awards.
The second seminar running during the conference will be on enabling and securing international business: "we will offer a complete overview on the topic of secured transactions in the international commercial arena. In house counsels and international attorneys will discuss about the different types of securities, liens and priorities rights in a cross border context", says Giuseppe Scotti, counsel at Macchi di Cellere Gangemi.
So whether you're into Roman architecture, Venetian palaces, Shakespearean romance, stiletto heels – or simply want an 'Overview on conflict of laws regarding international securities' (Thursday, 11.30am) – then the AIJA 2016 Half Year Conference in Verona is the perfect place for you.
For more information and a full conference programme, please download the conference programme HERE
---
New appointments 2016-2017
27 September 2016
Please find here the list of new appointments, following the last AIJA General Assembly and Executive Committee Meeting of last month.
Bureau
David Frølich, President (new position)
Orsolya Görgényi, Immediate Past President (new position)
Wiebe de Vries, First Vice-President (elected by the General Assembly)
Emiliano Ganzarolli, Secretary General (elected by the General Assembly)
Justyna Szpara, Treasurer
Lara Vivas, Deputy Treasurer (appointed by the Bureau)
Extended Bureau
Membership Forum
Maximiliano D'Auro, Co-Chair
Anita Gerdin, Co-Chair (newly appointed by the Bureau)
Giuseppe Cristiano, Co-Chair (newly appointed by the Bureau)
Law Course Committee
Justus Jansen, Co-Chair
Ned Beale, Co-Chair (newly appointed by the Bureau)
Cristina Hernandez-Marti Perez, Co-Chair (newly appointed by the Bureau)
Forum of the Commissions
Martine Hoogendoorn, Co-Chair
Xavier Costa Arnau, Co-Chair (newly appointed by the Bureau)
David Diris, Co-Chair (newly appointed by the Bureau)
Human Rights Committee
Orsolya Görgényi, Chair Coordinator
Anna Birtwistle, Co-Chair
Christian Presoly, Co-Chair (newly appointed by the Bureau)
Gülsüm Aslan, Co-Chair (newly appointed by the Bureau)
Nicolas Thieltgen, Co-Chair (newly appointed by the Bureau)
Newly elected Executive Committee Members (in alphabetical order)
Sophie Arnold
Martijn Burgers
Alex Carbonell
Stéphane De Navacelle
Benjamin Dürig
Arne Friese
Kenji Hirooka
Eva Indruchova
Alexander Leuftink
Mette Lykke
Sabine Nyvlt
Kasper Ripken
Rebekka Stumpfrock
Antonio Varas
Dieter Veestraeten
Minglei Wu
In addition, three members will take the office of those of had to leave the Executive Committee due to other appointments in the Association or resignation.
Chiara Caliandro, will take the mandate for two years, until the General Assembly taking place in 2018;
Catrice Gayer, will take the mandate for one year, until the General Assembly taking place in 2017;
Tom Swinnen, will take the mandate for one year, until the General Assembly taking place in 2017;
They will join the other Executive Committee members elected in the past years who are still in office: Pieter Van Den Broeck, Benjamin Leventhal, Thilo Pachmann, Ferenc Ballegeer, Tomas Rybar, Birgit Wöhren, Marco Ferreira Orlandi, Pablo Vinageras, Cristian Elbert, Babak Tabeshian, Tom Claeys, Agnese Hartpenga, Henrietta Mason, Ayse Ulku Solak, Jan-Ove Becker, Bruno Guarnieri, Jean-Philippe Arroyo, Laura Koponen, Tiziana Di Ciommo, Stefan Bais, Simone Hofbauer, Joost Willem Achterberg, Benedikt Rohrssen, Christian Leuenberger, Stefanie Tack, Lennart Ostenfeld, Tabata Arteta, Jérôme Debras, Jérôme Nicolas.
Newly appointed National Representatives (for a complete list of National Representatives and local contacts, please click here)
| | |
| --- | --- |
| - AUSTRIA | Michaela Pelinka |
| - CANADA | Caroline Abela |
| - CHINA | Cheng Chen |
| - FRANCE | François Barré |
| - ITALY | Giuseppe Scotti |
| - JAPAN | Kazuma Higuchi |
| - NETHERLANDS | Marnix Van den Bergh |
| - SWEDEN | Per – Ola Bergqvist |
| - USA | Arnoldo Lacayo |
Newly appointed Commission Officers (for a complete list of commission officers, please click here)
Banking Finance & Capital Markets Law
Jennifer Maxwell, Vice-president
David Diris, Vice-president
Elina Girne, Vice-president
Environment and energy law
Eoin Cassidy, President
Jan Rolinski, Vice-president
Hector Sbert, President
Anouk Rosielle, Vice-President
Intellectual Property, Technology, Media, and Telecommunications
Alex Watt, Vice-President (Media)
International arbitration
Tero Kovanen, President
Benjamin Leventhal, Vice-president
International Business Law
Pablo Font, Vice-president
Aurélie Conrad, President
Damien Devot, Vice-president
Arnoldo Lacayo, Vice-president
Paola Fudakowska, President
Henrietta Mason, Vice-president
Martin Fӧrster, President
Bernd Hauck, Vice-President
Skills, Career, Innovation, Leadership and Learning (SCILL)
Stepan Holub, President
Jean – Rodolphe Fiechter, Vice-President
Marisa Buetzberger, Vice-President
T.R.A.D.E. - Trade, Retail, Agency, Distribution, E-commerce (former Distribution Law Commission)
Babak Tabeshian, President Christine Borfiga, Vice-president SEE HERE THE OFFICIAL COMMUNICATION OF THE SECRETARY GENERAL


---
Lawyering for change, 30.11 - 01.12.2016
08 September 2016

According to a United Nations estimate, four billion people do not have access to justice. In both the northern and southern hemispheres, legal assistance and representation of people with social or economic problems in accessing courts and tribunals play a key role in having their rights respected. As well as defending individual interests, the collective action of lawyers and other key players in the access to justice, such as social workers, legal experts working in the voluntary sector or community stakeholders, can also foster sustainable change within societies. Indeed, stakeholders in the access to justice are crucial in strengthening the rule of law and developing the power to act of people seeking justice. This is a key issue at a time when questions are being asked of sustainable development and the future of legal aid for vulnerable people. ASF is working in around ten fragile countries, where justice and the effectiveness of the rule of law have proved to be key elements in the social and economic development of populations, as well as crucial in preventing conflicts. Founded by ASF, the "Lawyering for Change" conference offers people the opportunity to discuss and focus on practices which foster sustainable change. Lawyers, legal experts and social stakeholders from Central Africa, South East Asia, North Africa, America and Europe will share their experiences of the work carried out in their respective countries. This experience will then be placed in the context of the recently adopted Sustainable Development Goals (SDGs) which advocate the promotion of the rule of law and the guarantee of access to justice for all. Although the "Lawyering for Change" conference is being held to discuss the projects and studies which ASF has been carrying out for a number of years on the link between the access to justice and sustainable development, the event aims above all to tackle the realities of the situations on the ground. DOWNLOAD THE PROGRAMME


---
AIJA partners with Boston University, School of Law
31 August 2016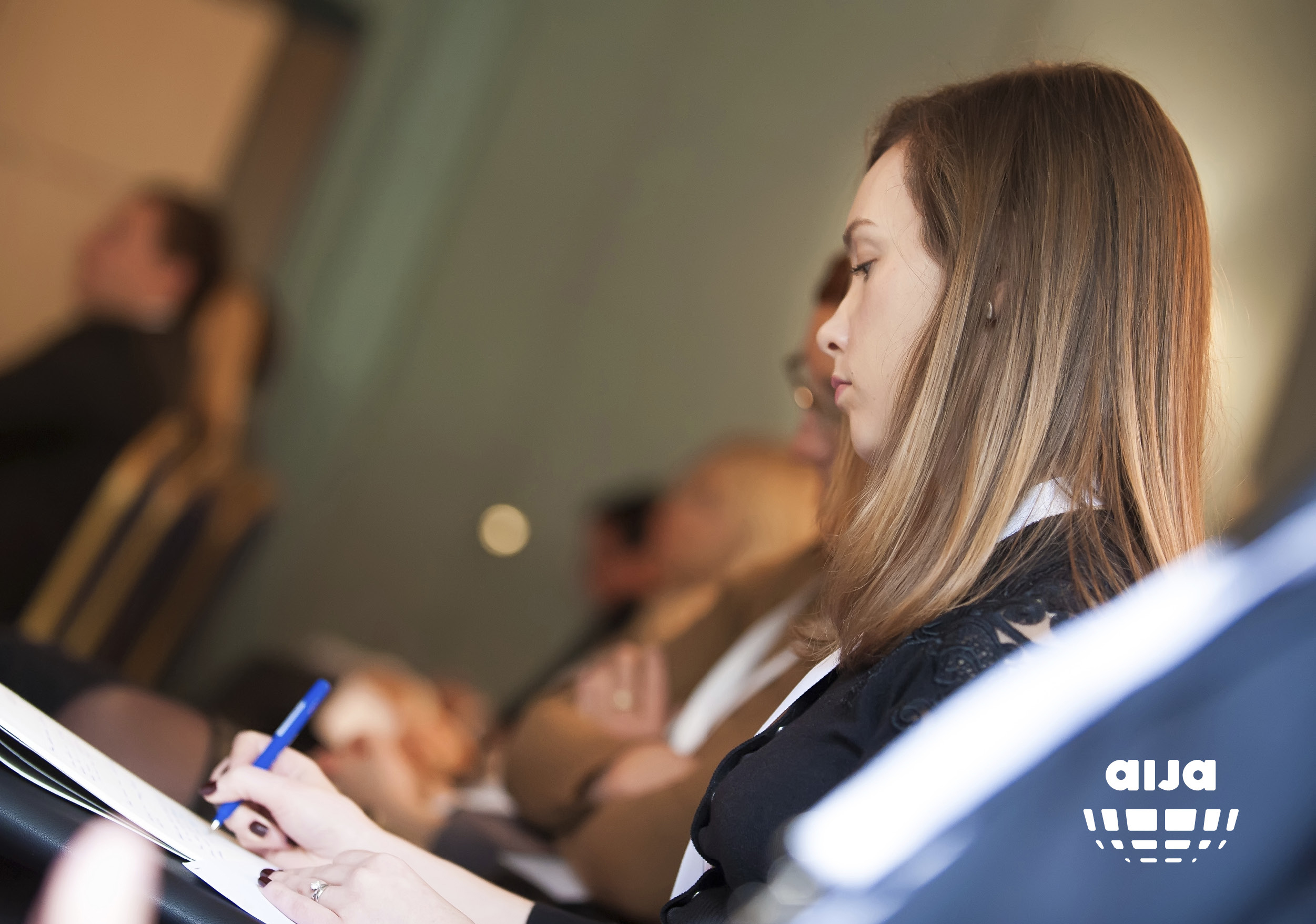 BU Law's Executive LLM in International Business Law (ELLM) is proud to work with the International Association of Young Lawyers (AIJA) to advance the educational opportunities of its members.
The ELLM is a 20-credit graduate program that provides exposure to the core topics of international business practice. The curriculum is customized for experienced legal practitioners and includes courses on topics such as: international arbitration, risk management and compliance, international business transactions, transnational legal practice, and international mergers and acquisitions. The ELLM's faculty consists of internationally renowned legal academics and practitioners. Learn more about the ELLM.
AIJA Member Benefits
Scholarship Opportunities
$7,500 per scholarship available to AIJA members
The ELLM has restricted a pool of scholarship money exclusively for AIJA members. A limited number of scholarships up to $7,500 each are available to qualified applicants. Applicants who wish to be considered for the AIJA scholarship benefit should make reference to their AIJA membership and their candidacy for the scholarship benefit in their personal statement. Please visit the ELLM application page for more information on the application process.
Discounted Professional Education
50% discount (USD $150) for AIJA members
In collaboration with the online learning platform called edX, which was founded by MIT and Harvard, BU Law and the ELLM developed the self-paced online course: Legal Risk Management Strategies for Multinational Enterprises. The course examines the issues that multinational companies face in adhering to the numerous laws and regulations that govern their operations. Students will be introduced to new tools for managing risk in the global marketplace and learn how to identify, analyze, and control compliance risks in various commercial and financial contexts. Topics such as the Foreign Corrupt Practices Act, Sarbanes Oxley, the OECD Guidelines for Multinational Companies, and ethics programs will be covered from a compliance and risk management perspective.
AIJA members who wish to claim this discount should email lawmooc@bu.edu and reference their AIJA membership.
If you have any questions or concerns please contact the ELLM at execllm@bu.edu.
---
What Does the Future Hold for Today's Young Lawyers?
19 August 2016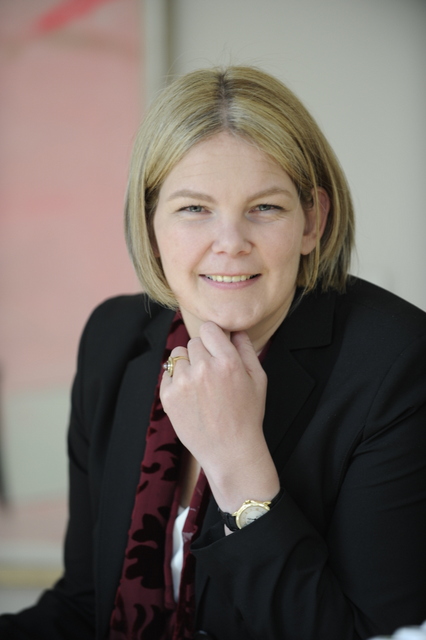 Ask anyone these days, they will commonly say the same thing: the pace of change now is greater than ever before. But what does that mean for the legal profession? What are the changes coming around the corner that young lawyers need to understand and prepare for? This will be the main focus for the 54th International Young Lawyer's Congress in Munich on 23-27 August 2016. Dr. Julia Blind, Attorney at KLEINER Rechtsanwälte and Co-Chair of the Congress Organising Committee, shares her insights on the current trends young lawyers need to know about. First, there's the Transatlantic Trade and Investment Partnership (TTIP), says Dr. Blind: "Besides the intended increase of trade between the European member states and the USA, it will bring new challenges for consumer protection. If TTIP implements an investment arbitration, which is currently a controversial discussion, big law firms will very likely re-emphasis their expertise in the field of international arbitration or even built up new practice groups." Don't expect the ongoing refugee crisis to die down any time soon, either. Even if migration flows were to slow down or even stop, the issues surrounding settlement of existing refugees will keep lawyers busy for some time to come. "The refugees who arrived in Europe have very much changed the tasks of lawyers, especially in Germany," says Dr. Blind. "Lawyers assist them regarding their asylum procedures, while support measures like housing, supplies and services are a challenge for the public authorities regarding the compliance with national and EU law on procuring services." The technology revolution and the coming of automation – known as Industry 4.0, or 'robots taking our jobs!' – will bring "challenges in data protection and data security, liability in the connected supply chain, IP issues, and employment law requirements," she advises. And, although most of us may want to, we can't forget Brexit. "Besides the economic impact for the United Kingdom and the EU member states," says Dr. Blind, "there are many legal hot topics linked with the Brexit, including tax issues, work permits and immigration issues, the implementation of the Unitary Patent, and consequences for the European Community trademark or European Community design when the UK leaves the EU." All this comes with an ever-increasing requirement for lawyers to have in-depth and up-to-date knowledge not only in their main field of business, but also a basic knowledge of associated legal areas and economics. The 54th International Young Lawyer's Congress (Munich, 23-27 August 2016) will be an invaluable way to keep abreast of the issues, with working sessions, workshops, interactive sessions and high-profile speakers. Plus, on the Friday evening, the famous Hofbräuhaus offers a taste of the Munich Oktoberfest – the perfect place to socialise, make contacts, and enjoy the local traditions!
---
AIJA Opens Its New Head Office
19 August 2016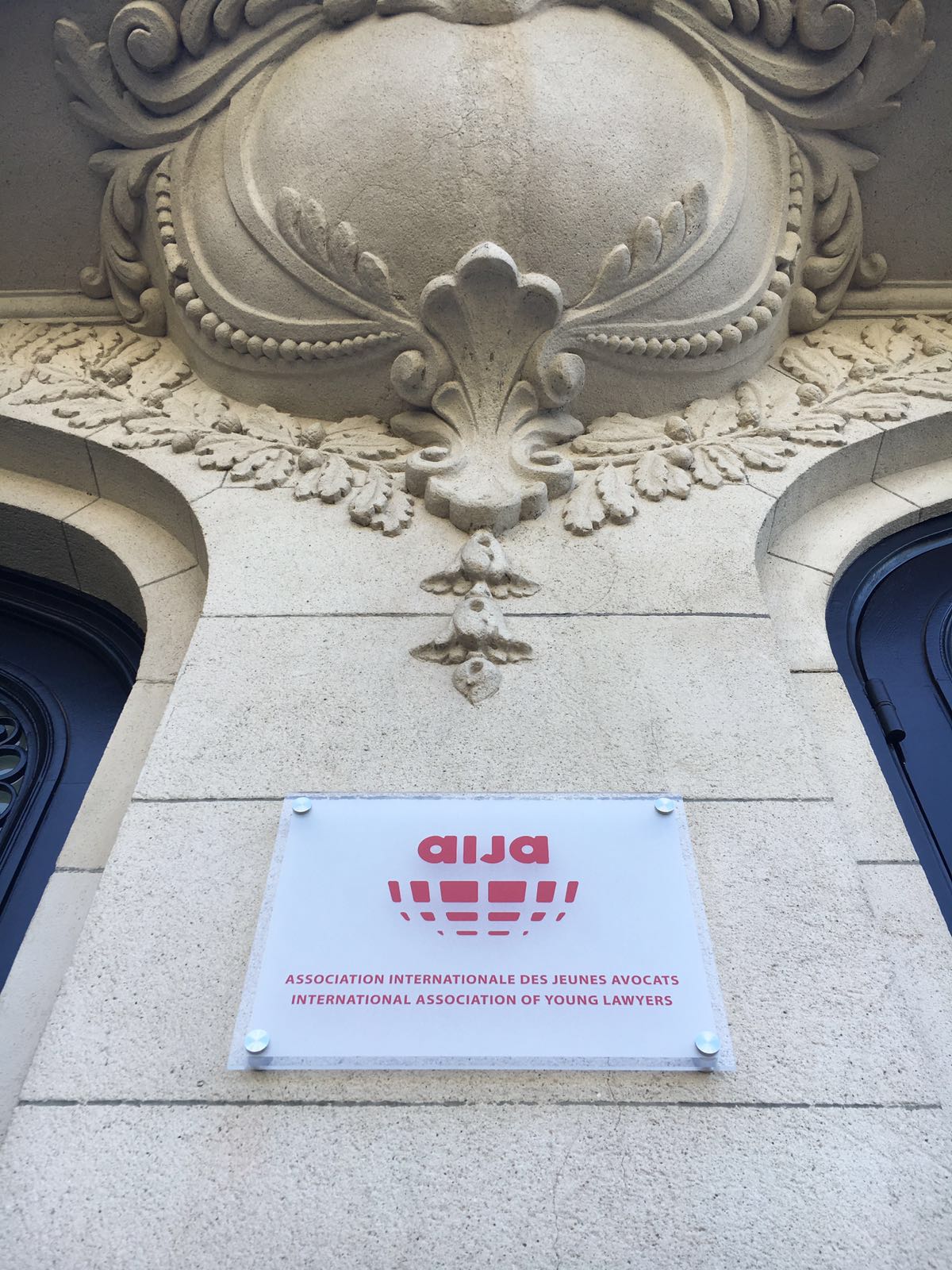 AIJA has finally moved into its long-awaited new HQ: AIJA House. Located in the prestigious Avenue de Tervueren in Brussels, the 300 m² office opened in June, strategically positioned close to the European quarters and international embassies, with desk space and meeting rooms available for all AIJA members. "The AIJA House is a dream which is finally a reality," announced Giuseppe Marletta, Association Manager of AIJA. "With this new head office, we added an extra layer of prestige to the association." Following the success of AIJA in recent years including a growing membership and events programme, an investment in property in Brussels was deemed a cost-effective choice for members. "An important decision like the acquisition of a property is of course subject to a thorough process where all governing bodies of the association have been consulted and involved," said Marletta. Located with easy access to the Metro and airport, any AIJA members who may find themselves in Brussels for their business trips or client meetings can access the following:
Two meeting rooms of respectively 30 m² and 15m² that can accommodate conference calls and meetings up to 20 people
Two office stations with computers, printers, phones, internet connection available for members who wish to pass by and spend some hours working there
Parking passes to make life easier to members who come by car, with plenty of parking spaces in front of AIJA House
"The AIJA House features state-of- the-art office space which includes premium technology equipment," said Marletta. "Of course it's not the HQ of an organisation that decides its credibility or reputation, but this can also be an important element." "We have had a positive trend regarding our finances since 2013. With the savings coming from wise financial management, growing membership and healthy events, we have decided for a sound and sustainable allocation of the savings. The real estate market in Brussels is very competitive: it's the European capital, but compared to other European capitals, prices remain reasonable. What better than acquiring a property with these available funds?" He added: "This project is not just an allocation of funds but it gives back to members real value, a beautiful office space which is the face of the association: this is the AIJA House!" Visit AIJA House at Avenue de Tervueren 231, BE-1150 Brussels. For booking enquiries, contact office@aija.org or call on Tel: + 32 2 347 33 34.
---
AIJA to Elect New Vice President
19 August 2016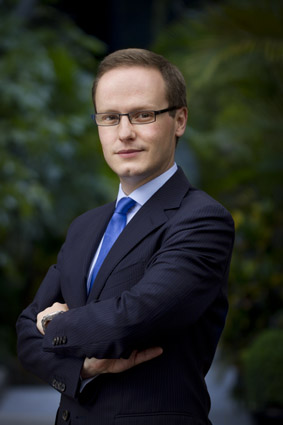 It's election time again, with members due to elect their next First Vice-President during the upcoming International Young Lawyers' Congress held in Munich on 23-27 August 2016. The First Vice-President is a member of the Bureau, the management body of AIJA, and automatically becomes President after one year. The two candidates vying for the position – Wiebe de Vries, the national representative for The Netherlands and Giuseppe Cristiano, the national representative for Italy – have been described as "two strong candidates with a clear view on AIJA's future," by Me Nicolas Thieltgen, Secretary General of AIJA. Members are urged to attend the elections at the Hilton Munich Park Hotel on Saturday 27 August, to cast their vote. "AIJA is an association of volunteers," said Thieltgen. "It is therefore important that everyone feels involved if we want the Association to be successful. These elections are a great way to involve our members in the management of our Association. Everyone has a word to say in the AIJA democracy." At the same time as the First Vice -President election, members will also be able to vote on new executive committee members, as well as on amendments to the organisational statutes, including making possible e-voting during future general assemblies. General assemblies are conducted in accordance with a comprehensive set of rules governing the way it organises elections, which set high standards in terms of democracy, transparency and corporate governance. The Secretary General, together with the Elections Committee (President: Leo van den Hole; Vice-President: Ferenc Ballegeer) monitor the elections process and make sure that these rules are applied. "Organizing elections generally requires the adoption and application of a lot of complex rules, an activity at which lawyers are quite good at," joked Thieltgen. "But equally we do so in a strict but friendly manner, to preserve the AIJA spirit." AIJA members are invited to participate in the Vice-Presidential Debate on 25 August, at 2pm at Ballsaal to learn more about the candidates' visions and projects for the Association. If you have any questions that you would like the moderators to ask the candidates, please send them to nicolas.thieltgen@brucherlaw.lu before Wednesday 24 August, noon. Help build on AIJA's values and don't miss this chance to make a sound judgement before you cast your vote for your next First Vice-President!
---
Kuwaiti Legal Intern Wins 2016 Best International Future Lawyer Award
19 August 2016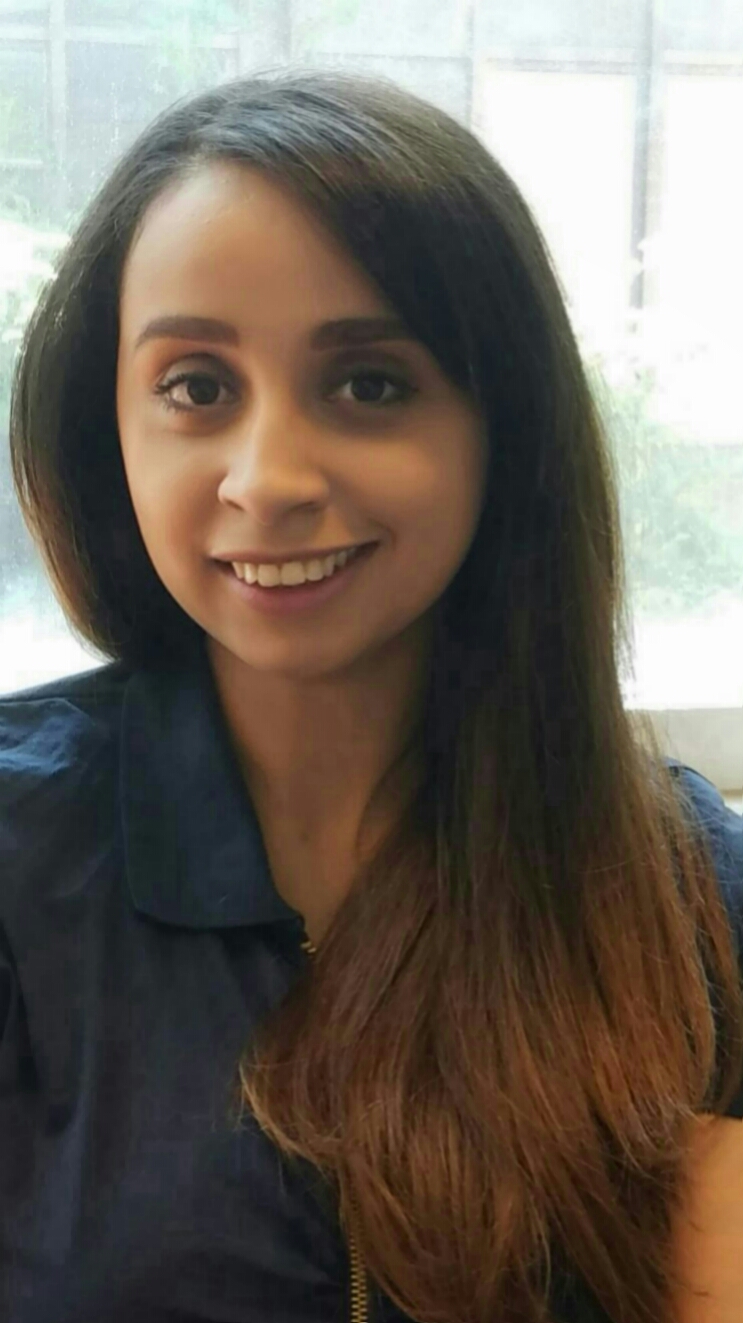 Kuwait's Sharefah A. Almuhana has won the prestigious AIJA Best International Future Lawyer Award 2016. A former Legal Researcher at the Ministry of Public Works of Kuwait, Almuhana holds LLB and LLM from Kuwait University School of Law. Having graduated with a Doctoral Degree in Law from Case Western Reserve University School of Law, Cleveland, USA, in May this year, she is currently a Legal Intern at US Immigration Law firm in Laramie, Wyoming, covering humanitarian cases including refugees and asylum. Her winning essay "Governing Shared Natural Resources of the International Seabed Area" was adapted from her doctoral thesis on the subject. A Jury of three AIJA Executive Committee Members assessed entries based on the quality of research and analysis, novelty, profundity and overall contribution to legal knowledge. They were unanimous in choosing Almuhana's paper for this year's award. Her research examines the legal framework and strategy for distributing the potential outcomes from exploiting the natural resources in the common International Seabed Area (the Area). Located beyond the limits of national jurisdictions and rich in valuable mineral deposits such as nickel, copper, cobalt, iron, and manganese, the deposits are estimated to satisfy global demand for centuries. "I noticed that the legal regime of the Area needs some improvements," she explained, when asked why she chose the topic. "However, I was not sure where the defects were in the system. I decided to uncover the weakness of the Area system not only as a legal system but also as a system that involves many social and economic issues." "Through my research, I wanted the legal community and policy makers to be aware that even institutions with sound legal frameworks are vulnerable to failure when these legal frameworks are structured in a way that undermines the economic or the social interests of some members of a community," informed Almuhana. "The Law of the Sea introduces many unanswered questions, providing new prospects for research into these areas of the oceans that cover most of our planet." The United Nations Educational, Scientific and Cultural Organization (UNESCO) has recently announced its intention to extend 'World Heritage' recognition and protection to areas of the sea. "Winning the AIJA competition means a lot for me," said Almuhana. "It means that my research is recognized internationally. It is also a reminder for me to keep writing and researching. Furthermore, it is a message to the youth and women from the developing countries to keep doing what they think they can do regardless of the barriers they might face." Her prize includes an all-expenses-paid trip to the AIJA International Young Lawyers Congress, a temporary waiver of the AIJA membership fee, and publication and distribution of her paper. In-keeping with the "AIJA spirit", the award is intended to help young lawyers build confidence in their academic skills and produce scientific work on international legal issues.
---
Sharefah Almuhana is the Best International Future Lawyer 2016
05 August 2016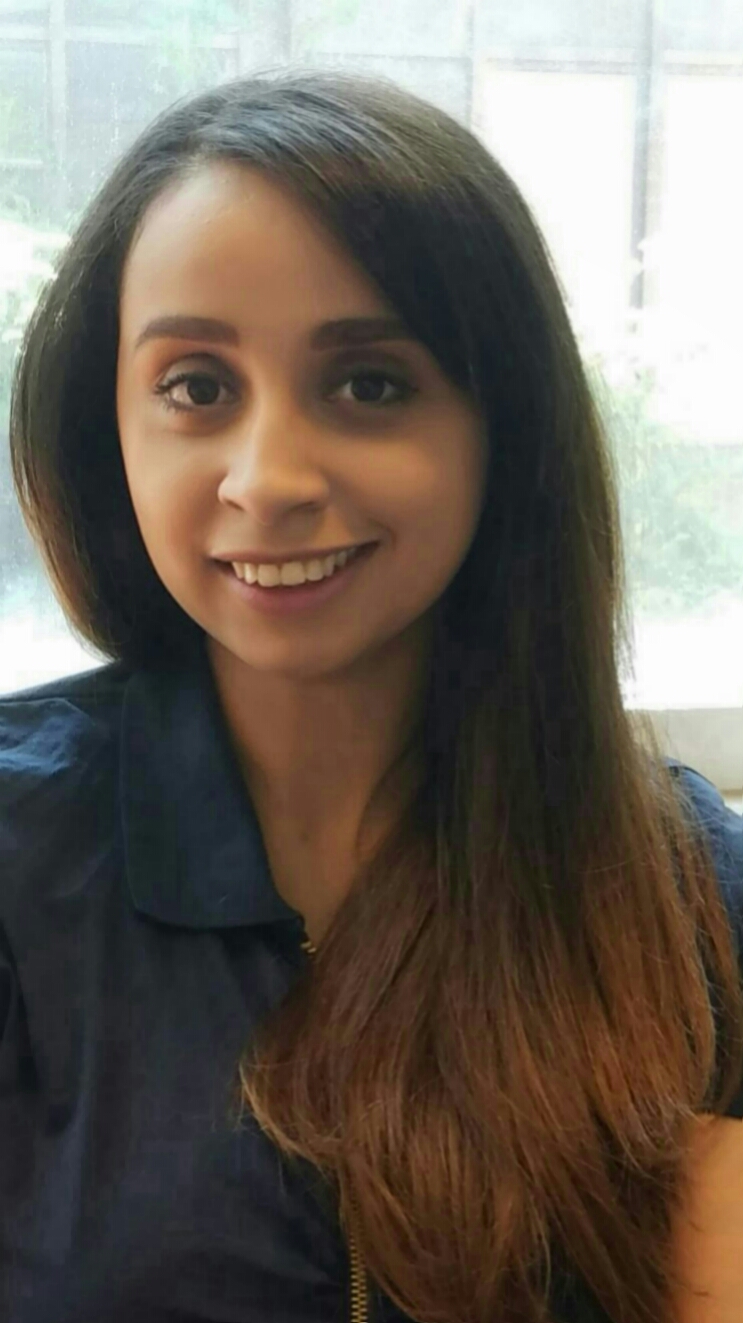 With her essay on "Governing Shared Natural Resources of the International Seabed Area", Sharefah Almuhana won the Best International Future Lawyer Award 2016.
The Jury, composed of three AIJA Executive Committee Members, considered unanimously this paper the best one for this year's award.
Sharefah's research attempts to establish a strategy to distribute the potential outcomes from exploiting the natural resources existing in common and global property areas, namely, the International Seabed Area (the Area), which is located beyond the limits of national jurisdictions and is rich in valuable mineral deposits such as nickel, copper, cobalt, iron, and manganese. The huge deposits found beneath the oceans are commercially sound and estimated to satisfy the energy needs of the world for centuries.
Sharefah Almuhana graduated in May 2016 from Case Western Reserve University School of Law, Cleveland, OH, U.S.A, with S.J.D – Doctoral Degree in Law. Sharefah also holds LLB and LLM both are from Kuwait University School of Law. Before going to the U.S. Sharefah served in the Kuwaiti Government as a "Legal Researcher" at the Ministry of Public Works of Kuwait. She is currently "Legal Intern" in a U.S. Immigration Law firm in Laramie, WY, U.S.A where she is learning about the U.S. Immigration Law and exposing to humanitarian cases regarding refugees, asylum seekers, and victims of human trafficking. Sharefah scholarly and researching interests include all aspects of the public and international law.
The Award consists of:
Free AIJA membership until December 2019
Publication of the Essay on AIJA's various communication channels.
Complimentary invitation to attend the full 54th International Young Lawyers' Congress.
---
Artificial Intelligent Attorney: The Future of Legal Research?
10 June 2016
Could lawyers soon be replaced by robots? Take Ross, for example, a young in-house attorney at IBM. He spends most of his time reading through legal documents, presenting hypotheses when asked to, and putting together responses along with references and citations to back up his conclusions. Could his job be replaced by Artificial Intelligence? Well, yes and no – because Ross already is a robot. Based on IBM's cognitive computer Watson, Ross is "the world's first artificially intelligent attorney".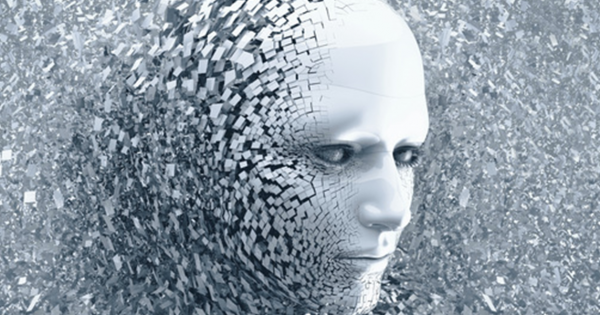 Unlike existing technologies that simply search for keywords, Ross's makers say he is able to mine facts and conclusions from over a billion legal text documents a second. It learns from experience, gaining speed and knowledge the more you interact with it. It can also work alongside you, monitoring the law for changes that can positively or negatively affect your case.[1]
So is Ross a threat to your future career, or a useful ally? Lara Vivas, lawyer at Cuatrecasas, Gonçalves Pereira's Barcelona office, believes that "there are a number of activities that lawyers do that could be done more efficiently and faster by computers, such as the review of documents that can be time-consuming and of low value. Having 'AI lawyers' could help the rest of the firm to concentrate in added-value activities."
AI could also be useful, says Vivas, "in jurisdiction comparison, where an 'AI lawyer' can be much more efficient and faster than a set of lawyers calling to review a certain contract or policy. You just click a button and they could tell you whether there are issues with a certain clause in a certain country or state."
Vivas plays down the fear of robots substituting lawyers in real life, because "activities where cultural elements make a difference will be hard to code, such as negotiation. Also, it is difficult to substitute humans in strategic decision-making, where AI can be of very relevant help in terms of providing information, but not necessarily in making the decision." However, she does add, ominously, "at least with the current AI models."
The need for legal firms to offer added value has already become more important, says Vivas: "There will probably be more and more services that the client will be able to get online almost for free, so the legal profession will have to move to added-value services and be ready to invest in technology."
In a similar way to the "smart contracts" that already exist, whereby contracts are auto-executed, AI will be a useful tool. However, a bigger danger might be over-reliance on technology. Vivas raises the prospect of discrimination. While robots may seem inherently objective, their codes have still been written by human beings.
"For example, in terms of recruitment, there is already quite a lot of technology helping to sort out resumes," says Vivas. "Programmers decide which data to feed to the machine to help draw conclusions and design the algorithms... Therefore, the apparently objective result of the machine can actually embed a discrimination decision and perpetuate biased decision-making." So if you do find yourself working alongside Ross, just remember that he is fallible too.
[1] Ross. The future of Legal Research. RossIntelligence.com
---
The Need for Collaboration among Young Lawyers across Borders
10 June 2016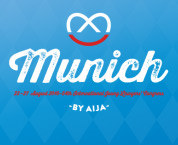 With the AIJA annual congress in August fast approaching, Orsolya Görgényi, President of AIJA and Partner at SZECSKAY Attorneys at Law in Hungary, has highlighted the challenges facing the profession. Speaking at a conference on Innovative Legal Services in Prague organized by Económia, Ms. Görgényi told participants not to "spend valuable time on tasks that can be better performed by software."
A lawyers' highest value today is "not document production or tasks that can be replaced by Artificial Intelligence," she said, but rather "strategic planning, problem solving and exercising professional judgment."
According to Ms. Görgényi, lawyers tend to have three personal characteristics which make it particularly challenging to lead, change and innovate, namely: a sceptical mindset - an 'occupational hazard' as she put it; perfectionism - which, according to her, makes lawyers bad at the 'game of trial and error', which would be so important for innovation; and being autonomous. However, lawyers will increasingly have to fight against these natural tendencies to become experts of networking, collaboration and innovation.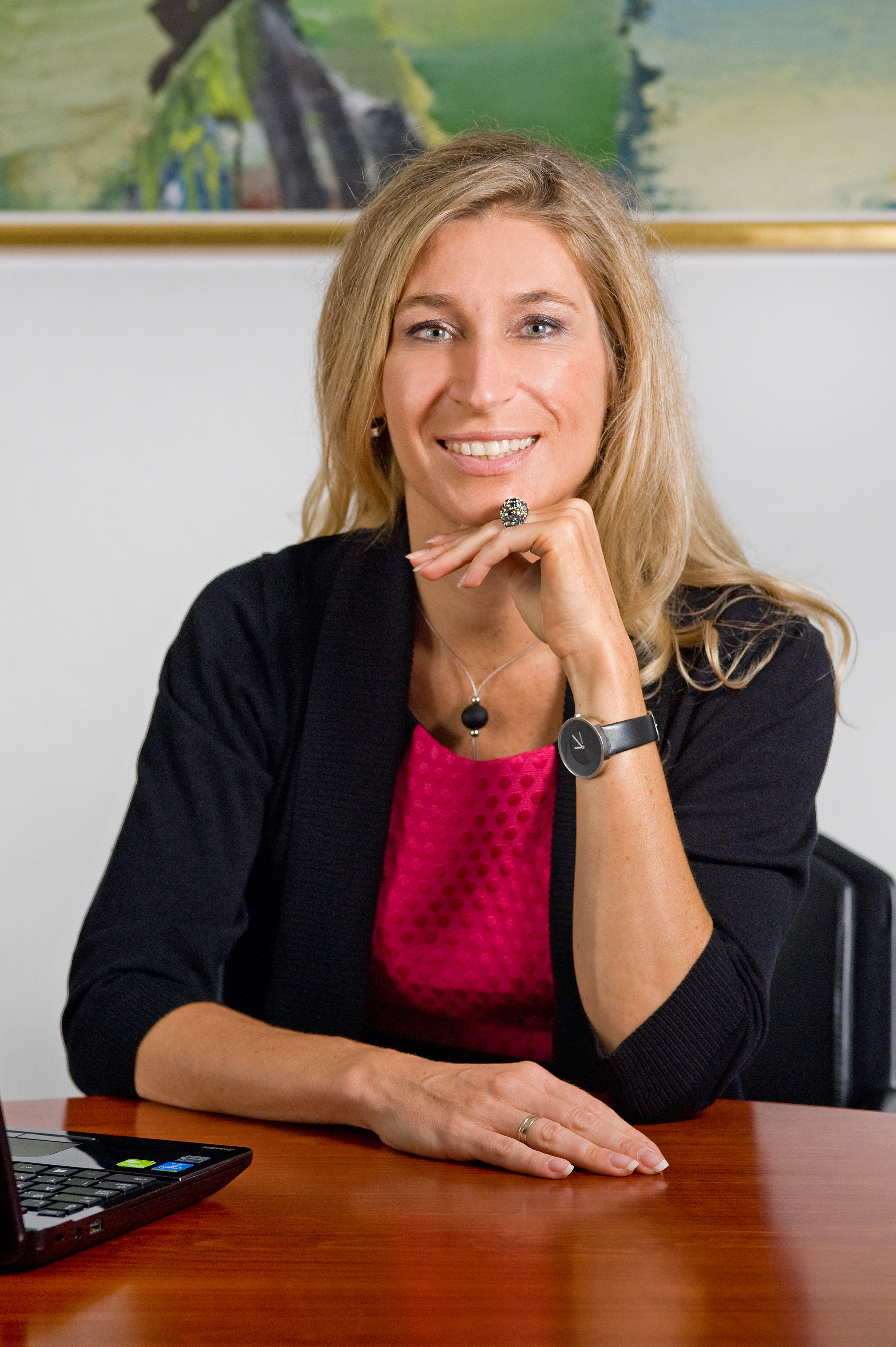 "Some of the challenges can be overcome only if we join forces," she said. "Disruptive technology does not improve an established technology, but supersedes it, replaces it. Artificial Intelligence is changing the way we think, the way we do business and the way we interact with clients. Innovation in the provision of legal services is of vital importance for law firms who are serious about their clients' expectations and their own future."
Just as document production has become automated or outsourced, so Artificial Intelligence will replace certain tasks performed by lawyers. Yet most law firms are yet to accept this new reality. Legal services are going to become even more standardized, while the majority of legal services will be (and many already are) commodity or routine work. Only a small number of legal matters will be considered bespoke.
In such a climate, how will law firms train – or pay for – the young lawyers coming through? General counsels are moving more work in-house or looking to 'push down' work to cheaper law firms instead of negotiating lower prices, said Ms. Görgényi. Clients' needs can be met by more competitive alternative service and online providers who are often unregulated but more flexible.
One of the keys to tackling these threats, said Ms. Görgényi, is innovation. The legal industry spends less than 1% of the gross revenue on research and development, and less than 3% on marketing – so there is a lot of space for improvement! She advocated bringing non-lawyers into firms to instil disruptive, entrepreneurial thinking: "We cannot avoid facing the issue of multi-disciplinary partnerships, allowing non-lawyers to become partners, or employing non-lawyers to be part of providing services to the clients."
AIJA members are encouraged to fill in the online survey - soon to be launched - on the future of the legal profession fielded together with the CCBE (The Council of Bars and Law Societies of Europe).
Due to the challenges of innovation and the increased globalization, lawyers will need an even better network with other lawyers both locally and internationally. The need for cooperation among lawyers across borders has never been more important. "It is essential to obtain new skills and adapt ourselves to the new legal and business environment, and to establish a competent network of resources," as Ms. Görgényi said.
Getting involved with AIJA helps with these skills, and the upcoming annual AIJA Congress taking place from August 23 to 27 in Munich provides a unique platform for networking, learning and sharing. To learn more about the 54th International Young Lawyers' Congress, visit: http://munich.aija.org/.
---
Egypt: Freedom of the Legal Profession in Danger
10 June 2016
Malek Adly, a prominent Egyptian human rights lawyer and keynote speaker at AIJA's 2015 annual conference in London, has been arrested, beaten by security forces and detained for 30 days pending investigation. One of over 90 arrests following the April 25 planned "Egypt is not for sale" day of demonstrations, Mr. Adly's detention is seen as symptomatic of the human rights abuses and repression of free speech under President Abdel-Fattah el-Sisi.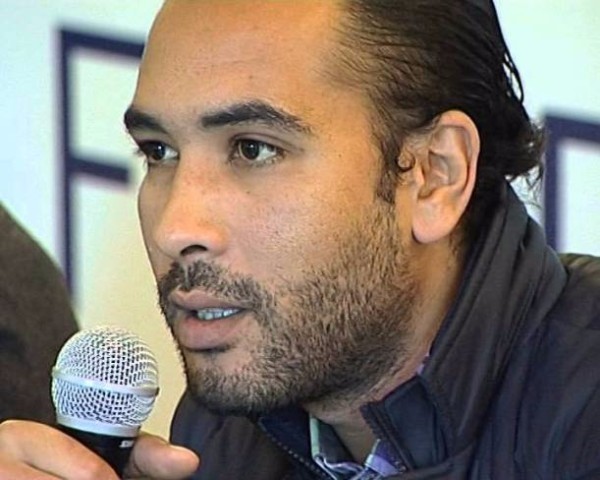 An arrest warrant was issued against Mr. Adly on April 23, 2016 in connection with a call to protest against President el-Sisi's decision to hand over two Red Sea islands administered by Egypt to Saudi Arabia and for the regime's ongoing human rights abuses. The allegations against Mr. Adly include attempting to overthrow the ruling regime, affiliation to a banned organisation and broadcasting false news, all of which he denied during questioning.
"There can be no question that freedom of the legal profession is under threat in Egypt," commented Ms. Anna Birtwistle, Partner of CM MURRAY LLP, and co-chair of the AIJA Human Rights Committee. "We are extremely concerned that Mr. Adly is reported to have suffered physical harm, torture and solitary treatment whilst in custody and was prohibited from being visited by his wife, family and lawyers for the first 11 days of his detention."
An open letter signed by 16 Egyptian civil rights groups has described how security forces have been given free rein to use excessive force, including live ammunition, against demonstrators. Both the Public Prosecution and judges use prolonged pre-trial detention as a punitive measure and turn a blind eye to torture and killings by security forces, according to the signatories, while the prisons are filled with dissidents, journalists and human rights defenders, according to the Egyptian Initiative for Personal Rights.
AIJA and Avocats Sans Frontières (ASF) have called upon the Egyptian authorities to unconditionally respect the Egyptian Constitution and its international obligations – including fundamental rights like freedom of expression and the right to freely exercise the legal profession.
"When a country who is party to the UN International Convention on Civil and Political Rights, like Egypt, does not uphold the right to freedom of expression and a young lawyer is affected in practicing his profession, AIJA is duty bound to speak out," said Ms Birtwistle. "In the case of Malek Adly, that imperative is only strengthened by the personal connection AIJA members were lucky enough to establish through Mr. Adly's contribution to our Annual Congress last year."
At the time of his arrest, Mr. Adly was due to write an article updating AIJA members on the situation regarding freedom of expression in Egypt.
As an association, AIJA is committed to promoting and upholding the United Nations Basic Principles on the Role of Lawyers which enshrines the principle that lawyers should be free to practice without intimidation or harassment and like all citizens, should enjoy the right to freedom of expression.
---
Best International Future Lawyer Award - Apply by 1 July!
10 June 2016
Applications are open for the very first 'Best International Future Lawyer' award. Entrants must submit a written essay on any topic of their choosing, as long as it's related to international law. The winner will receive free AIJA membership for three years, a free all-expenses paid trip to the AIJA Annual Congress in Munich this August, and the chance to present their paper at the Congress itself.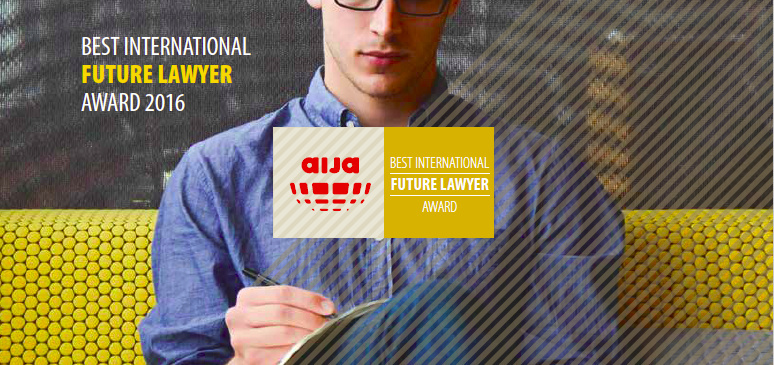 You don't even need to be an AIJA member – all young law students who are still enrolled at a university, and aged under 45, can apply – but be quick, the deadline day is 1st of July.
This is a prestigious opportunity to show off your potential to future colleagues and employers. Maximilano D'Auro, a member of AIJA's Membership Forum, which is the body responsible for organizing the award, explains that the award specifically targets current law students because "although many of them may not have had the chance to practice yet, we have no doubt that they are in a good position to produce high-quality work – they are still immersed in the unique academic environment provided by law schools and very close to the systemic study of the legal subjects, something you very often miss when you start practising."
In-keeping with the "AIJA spirit", the award is one of many ways that we help young lawyers build confidence in their discursive and academic skills. "Unlike other organizations, AIJA makes it very easy for newcomers to become quickly involved in the work of our scientific commissions, to present national reports on their fields of interest and to be speakers in our working sessions in seminars, conferences or congresses we organize," says D'Auro. "This award is a further step in the same direction."
Essays will be judged on the quality of research and analysis, novelty, profundity and overall contribution to legal knowledge. You can even use a revised version of a previous essay or graduate thesis you've written while at University.
Eligible candidates can only submit one individual or joint essay. For more information on how to apply, check out the awards page on the website: http://awards.aija.org/. So get writing and editing to submit the perfect paper! The winner will get a unique opportunity to present their work on an international stage – it's the ideal way to start an influential legal career.
---
Summer School in Transnational Commercial Agreements, Litigation and Arbitration
11 May 2016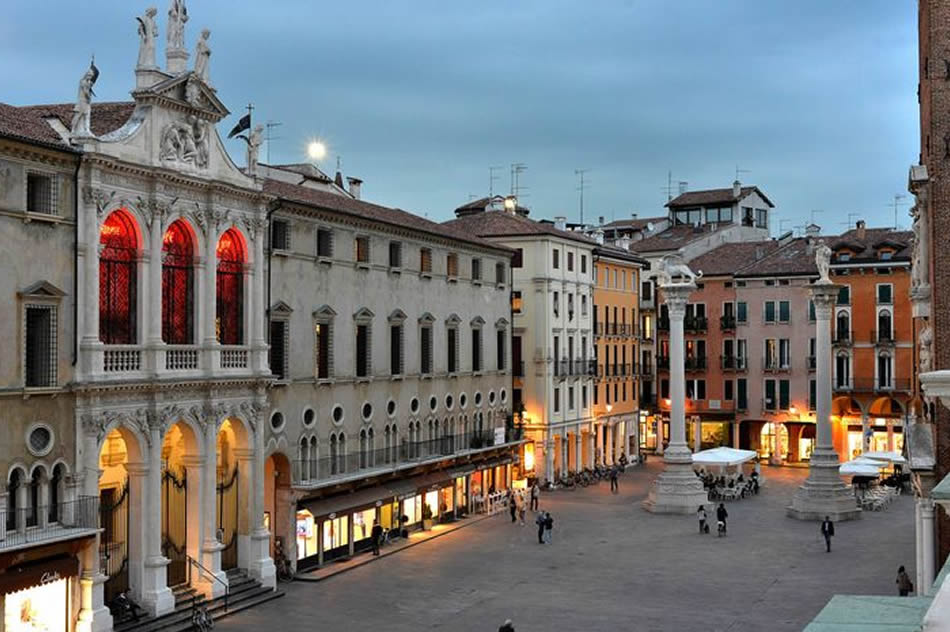 The Department of Law of the University of Verona, Italy and the Center for International Legal Education (CILE) of the University of Pittsburgh, Pennsylvania, USA – in cooperation with Polo Scientifico Didattico "Studi sull'impresa" dell'Università di Verona - sede di Vicenza; Fondazione Studi Universitari di Vicenza; Ordine degli Avvocati di Vicenza; International Association of Young Lawyers (AIJA); Unione Triveneta dei Consigli dell'Ordine degli Avvocati; Associazione Italiana Giovani Avvocati (AIGA); Camera di Commercio di Vicenza - Organismo di mediazione – invite you to attend the Summer School in Transnational Commercial Agreements, Litigation and Arbitration, which will take place on May 23-27, 2016 in Vicenza, Italy.
The Summer School aims at providing participants with an in-depth understanding of international commercial contracts and the applicable of dispute resolution methods.
---
EGYPTE : inquiétudes quant à la détention de l'avocat défenseur des droits de l'homme Malek Adly
11 May 2016
Bruxelles, 11 mai 2016 – L'Association internationale des jeunes avocats (AIJA) et Avocats Sans Frontières (ASF) sont profondément inquiètes quant à la détention de l'avocat défenseur des droits de l'homme Malek Adly au Caire, depuis son arrestation la semaine dernière. Les deux organisations lancent un appel pour le respect du libre exercice des professions juridiques en Égypte.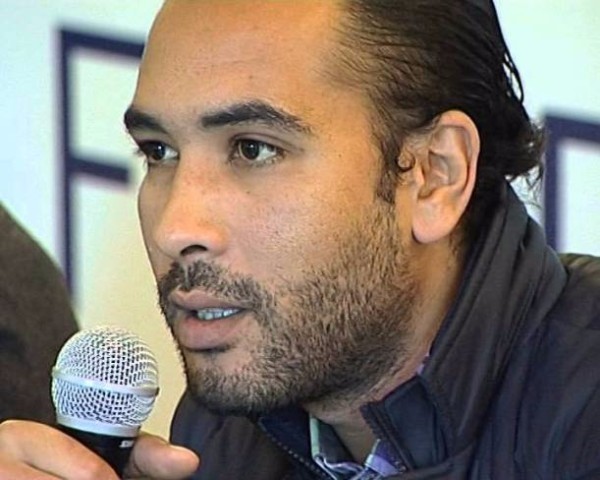 M. Adly est un éminent avocat des droits de l'homme et dirige le Réseau des avocats du Centre égyptien pour les droits économiques et sociaux (ECESR). Il est aussi le co-fondateur du Front de défense des manifestants égyptiens, un groupe composé de 34 organisations de défense des droits de l'homme et de plusieurs avocats, qui documente les pratiques illégales employées par les forces de police contre les manifestants pacifiques.
Un mandat d'arrêt a été lancé contre M. Adly le 23 avril 2016 à la suite d'une manifestation contre la décision du président Abdel Fattah el-Sisi de céder deux îles de la mer Rouge sous administration égyptienne à l'Arabie Saoudite, et contre les abus des droits de l'homme commis par les forces de sécurité égyptiennes. L'arrestation de M. Adly fait suite à une vague d'arrestations dans le pays liée aux manifestations organisées contre cette décision du président égyptien, et qui concernerait plus de 1.200 personnes.
Selon les avocats de M. Adly, celui-ci a été violemment battu par le personnel de sécurité lors de son arrestation le 5 mai 2016, et ils ont déposé plusieurs plaintes auprès de différentes autorités sur les violations commises à son égard lors de son arrestation et de l'enquête.
M. Adly va rester en garde à vue pendant 15 jours, le temps qu'une enquête soit menée sur base d'une série de présomptions à son encontre, qui incluent une tentative de renversement du régime en place, l'affiliation à une organisation interdite, et la diffusion d'informations fausses, présomptions qu'il a niées lors de son interrogatoire.
L'AIJA et ASF appellent les autorités égyptiennes à respecter sans condition la Constitution égyptienne et leurs obligations internationales, et à respecter les droits fondamentaux tels que la liberté d'expression et le droit de libre exercice de la profession d'avocat.
En tant qu'ONG internationale spécialisée dans l'accès à la justice, ASF a mis en place un programme régional pour promouvoir et améliorer le champ de la liberté d'expression dans la région d'Afrique du nord et du Moyen-Orient. La répression menée actuellement contre des avocats tels que Malek Adly, Ahmed Abdallah, président du Conseil de la Commission égyptienne pour les droits et les libertés (ECRF) arrêté le 25 avril dernier, et de nombreux autres défenseurs des droits de l'homme constitue une menace sérieuse pour la liberté d'expression en Égypte.
Avec ASF, M. Adly était intervenu lors de la conférence annuelle de 2015 de l'AIJA à Londres où il avait présenté les enjeux et les difficultés du travail d' avocat en droits de l'homme dans le contexte du soulèvement national et de la transition démocratique en Égypte. Son discours liminaire sur le rôle des avocats dans la défense de la liberté d'expression avait sensibilisé nombre de jeunes avocats européens.
L'AIJA, l'Association internationale des jeunes avocats est la seule association mondiale qui se consacre aux avocats et aux juristes d'entreprises âgés de moins de 45 ans. L'AIJA offre aux jeunes avocats des opportunités internationales exceptionnelles pour développer leur réseau professionnel, apprendre et évoluer. L'AIJA apporte son soutien aux initiatives visant à assurer le droit de tout avocat au libre exercice de sa profession et celui de toute personne d'être librement représentée en justice et de faire l'objet d'un procès équitable.
Avocats Sans Frontières (ASF) est une ONG belge dont l'objectif est de contribuer à la mise en place de mécanismes et d'institutions permettant l'accès à une justice indépendante et impartiale, capable d'assurer la sécurité juridique et de garantir la protection et l'effectivité des droits fondamentaux, entre autres le droit au procès équitable. Depuis près de 20 ans, ASF met en place des activités très diverses pour garantir l'accès à la justice des plus vulnérables dans les états fragiles ou dans des contextes transitionnels, notamment en Afrique, en Asie et dans la région MENA.
Contacts :
AIJA : office@aija.org / Site web : www.aija.org
ASF : Chantal van Cutsem, Coordinatrice Stratégie et Développement, cvancutsem@asf.be ; Tél. : 02/223.36.54
---
Egypt: concerns about the detention of human rights lawyer Malek Adly
10 May 2016
Statement
Egypt: concerns about the detention of human rights lawyer Malek Adly
Brussels, 10 May 2016 – The International Association of Young Lawyers (AIJA) and Avocats Sans Frontières (ASF) are deeply concerned about the detention of human rights lawyer Malek Adly in Cairo, since his arrest last week. Both organisations call for the respect of the freedom of the legal profession in Egypt.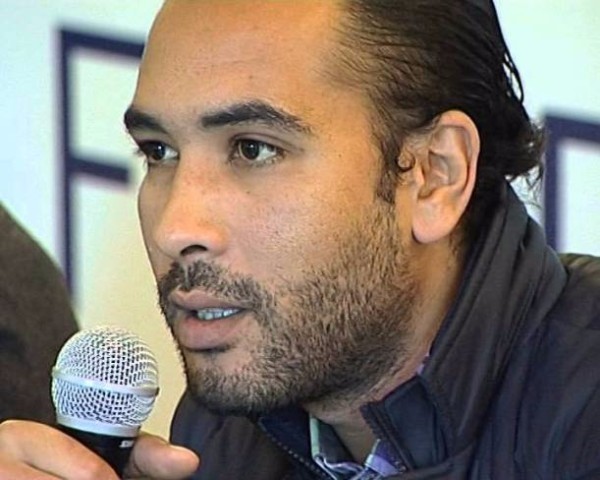 Mr. Adly is a prominent human rights lawyer and director of Lawyers Network at the Egyptian Centre for Economic and Social Rights (ECESR). He also co-founded the Front for Defending Egypt's Protesters, a group comprising of 34 human rights organisations and several lawyers, which documents illegal practices carried out by state police forces against peaceful protesters.
An arrest warrant was issued against Mr Adly on 23 April 2016 in connection with a call to protest against President Abdel-Fattah el-Sisi's decision to hand over two Red Sea islands administered by Egypt to Saudi Arabia and human rights abuses committed by the Egyptian security forces. Mr. Adly's arrest follows a wave of arrests in Egypt reported to reach over 1,200 following protests against the President's decision in connection with the islands.
Mr Adly's defence team alleges that he was severely beaten by security personnel upon his arrest on 5 May 2016 and has filed claims to several authorities regarding violations against Mr Adley in respect of his arrest and investigation.
The human rights lawyer will be held in custody for 15 days, pending investigation into a list of allegations, including attempting to overthrow the ruling regime, affiliation to a banned organisation and broadcasting false news, all of which he denied during questioning.
AIJA and ASF call upon the Egyptian authorities to unconditionally respect the Egyptian Constitution and its international obligations, and respect of fundamental rights such as the freedom of expression and the right to freely exercise the profession of lawyer.
As international NGO specialised on access to justice, ASF implements a regional program to promote and expand the scope of freedom of expression in the MENA region. The current crackdown on lawyers as Malek Adly, Ahmed Abdallah, the Head of the Board of the Egyptian Commission for Rights and Freedoms (ECRF) arrested on April 25th, and many other human rights defenders constitutes a serious threat to freedom of expression in Egypt.
Together with ASF, Mr. Adly contributed to AIJA's 2015 annual conference in London by sharing the challenges of working as human rights lawyer in the context of national uprising and transition to democracy in Egypt. His keynote speech on the role of the lawyer in defending Freedom of Expression had been an eye-opener for many European young lawyers.
---
AIJA, the International Association of Young Lawyers, is the only global association devoted to lawyers and in-house counsel aged 45 and under. AIJA provides outstanding international opportunities for young lawyers to network, learn and develop. AIJA supports initiatives to protect the right of every lawyer to practice his or her profession freely and the entitlement of every individual to legal representation and a fair trial and the protection of the rule of law.
Avocats Sans Frontières (ASF) is a Belgian-based INGO whose mission is to contribute to the establishment of institutions and mechanisms that allow for access to independent and impartial justice, and which are capable of guaranteeing the protection of fundamental rights, including the right to a fair trial. For almost 20 years, ASF has been implementing programs with the aim to facilitating access to justice for the most vulnerable population in fragile states or transition contexts, including in Africa, Asia and the MENA region.
Contacts:
For AIJA: office@aija.org / Website: www.aija.org
For ASF: Chantal van Cutsem, Strategy and Development Coordinator, cvancutsem@asf.be; Tel.: 02/223.36.54
---
AIJA launches the Best International Future Lawyer Award
14 April 2016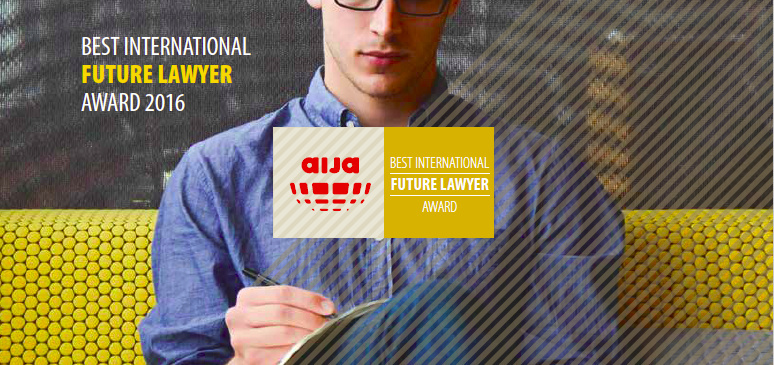 The Best International Future Lawyer Award is granted by AIJA, the International Association of Young Lawyers, for the best written Essay submitted on any topic in the field of internationally related law. This is a prestigious opportunity to show law students' potential to their future colleagues and employers. The Award is open to any law students who are aged 45 and under and are still enrolled at any university worldwide at the time the Paper is submitted. Participating is very easy and can make you fly very high! Go to the Award website


---
Letter from AIJA President, 25 March 2016
25 March 2016
To the attention of all AIJA members:
Dear Friends,
In and out of Europe, we are all shocked about what happened in Brussels on Tuesday morning, the brutal and barbaric terror attacks against civilians.
Sadly, this week was not the first time during my term as AIJA president that I have had to write email messages expressing our deepest sympathy to our members in a country directly affected by pointless terror against civilians and sending our sincere condolences to the families and friends of the victims who lost their lives or were wounded.
After the October Ankara explosions AIJA decided to move forward with the Istanbul Half Year Conference, which proved to be the right decision and our conference was a great success. None of us who were in the room will ever forget the touching first-hand testimonials that the Syrian judges from the Free Independent Judicial Council shared with us.
The Paris attacks, just a few days before our Istanbul conference, unfortunately and very sadly proved what some of us were afraid of: these brutal terrorist attacks can happen anywhere in the world. At the November executive committee meeting I shared with you my fear that these attacks would be remembered as the beginning of a sad new era: a time when we cannot take it for granted anymore that we will be safe in the heart of Europe. Unfortunately, in addition to Paris, this fear was reinforced by the attacks in Istanbul and now in Brussels.
As humans, we can relate more easily to places and people that we know personally. The majority of our members are still from Europe. Lots of our members and our staff live in Brussels or close to Brussels. We have all been to Brussels in the past. We are planning to go back to Brussels for AIJA's 2018 Annual Congress. Consequently, it is no wonder that we feel particularly touched and we would like to thank you all for the kind messages you sent to our Brussels staff and members.
In the face of this fear we can have two reactions:
Either we change our lives and life-styles, not leave our homes and families if possible, work online or at a distance, stop going to cultural and sports events, give up travelling internationally, focus more on ourselves as individuals, and stop attending (or in AIJA's case organizing) international gatherings as a reaction to the fear.
Or we can continue to move and act freely, live meaningful and rich lives, interact with and help others, and continue with international networking like we do at AIJA events.
The terrorists clearly want us to react in the first way.
Personally, I don't want to give in to the fear and would prefer to react in the second way. I encourage you all to do the same.
Having said that, we must also keep in mind that in the past six months there have been lots of other terrorist attacks in other parts of Europe and the world — many that have gone unnoticed or have barely been reported on - and that there are also countries where anti-terror legislation is misused to curtail human rights and democratic principles. We have to stand together, condemn all forms of violence and fight against poverty, inequality and ignorance all around the globe to ensure that all people can live in safe and healthy conditions, regardless of geography or religion.
I read a post on Facebook the other day: "The best education you will ever get is travelling. Nothing teaches you more than exploring the world and accumulating experiences." I would also add to 'travelling' "meeting and talking to people from other cultures". The current instability of the global climate makes it our duty to maintain and foster international avenues of communication and facilitate person-to-person diplomacy, a concept I truly believe in. Building communities and friendships across the globe does matter. AIJA matters and we can make a difference. "If only people will get together, then so eventually will nations." (D. Eisenhower)
If we stand together, and if we continue our mission of bringing young lawyers together from all around the world, the terrorists' attacks and campaign of hate and fear, with which they attempt to undermine democratic values and the rule of law, will not succeed.
I look forward to seeing you at our future events.
Budapest, March 24, 2016
Orsolya Görgényi, President of AIJA
---
Innovative Legal Services Forum 2016
16 March 2016
Economia a.s. media house organizes an exclusive and unique CEE event to discuss opportunities and innovation in business development, business leadership, marketing and trends in legal services. The conference will cover the future of European law firms, big In-house teams and innovative approaches to talent management, client service and communication with media. This one-day event will bring together leading speakers from Europe, senior and managing partners from a wide variety of CEE law firms, strategic advisers on governance and development, heads of the law departments from largest companies and others to discuss most recent topics.
EARLY BIRD REGISTRATION AVAILABLE UNTIL 31. 3. 2016
The organisers are pleased to offer an additional 25% discount to all foreign participants. For booking, please, contact directly Mrs. Lukavska –jana.lukavska@economia.cz
---
AIJA partners with Barbri International
15 March 2016

Breaking news! AIJA partners with Barbri International: become a U.S. lawyer and increase your marketability. Special rates available for AIJA members only.
---
New York State Bar Association, Section of International Law - Spring meeting
14 March 2016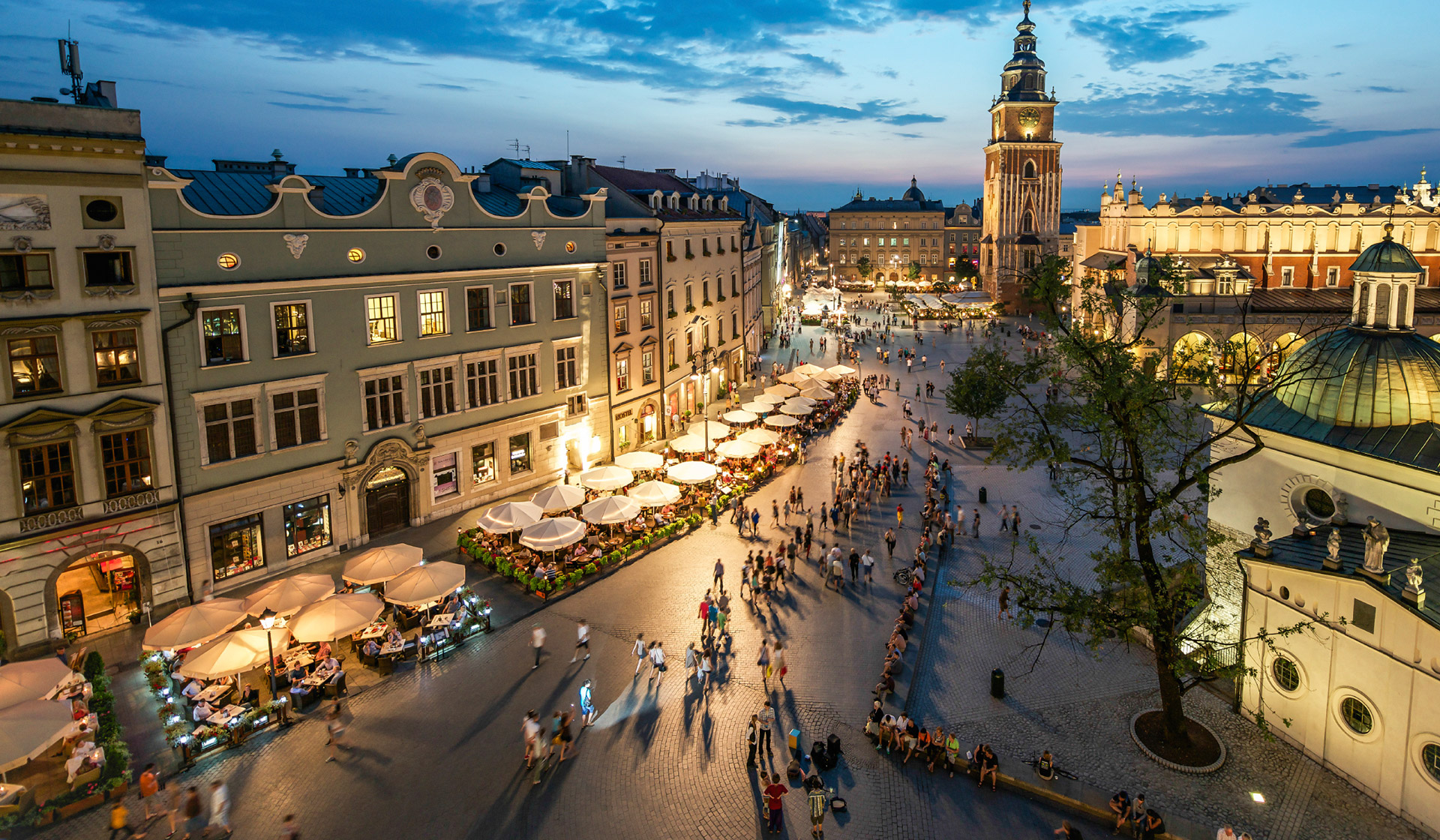 AIJA is pleased to inform about a great event taking place in Krakow in a month. Our partners of the New York State Bar Association, Section of International Law, meet on 6-9 April in beautiful Krakow for their Spring Meeting. Check it out!
---
AIJA partners again with ELSA. Find here your next trainee!
02 March 2016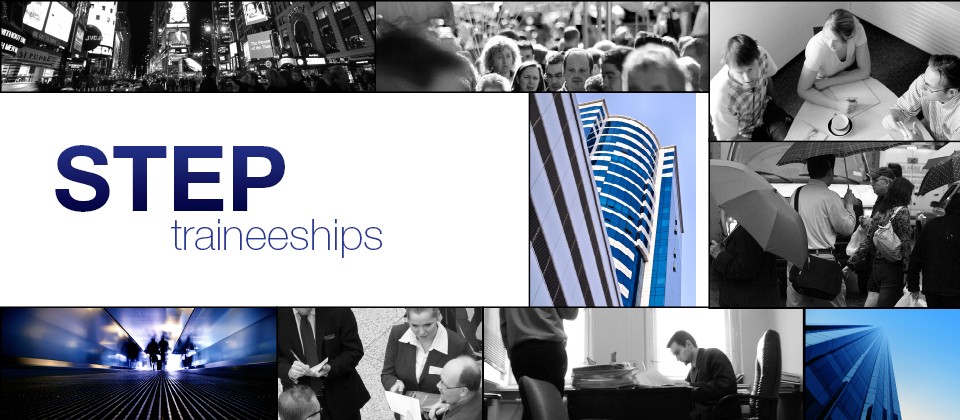 STEP is a trainee exchange programme that enables law students and young lawyers to gain first hand experience of the substantive and procedural law as well as the culture of another country. The Student Trainee Exchange Programme of ELSA offers your office the opportunity to have highly qualified law students from all over Europe as trainees. The traineeship can vary from 2 weeks to 24 months and can take place in any law related area. Conditions
Participation: free of charge (no application or participation fee)
Duration of traineeship: from 2 weeks until 2 years
Compensation: obligation to provide a remuneration for the trainee (amount sufficient to cover basic living costs in the respective country)
Traineeship specifications: set by the employer (education level, language and specific legal skills knowledge of the trainee)
Application administration: conducted by ELSA in cooperation with AIJA
Deadline for applying: 30 March
If you are interested,
send us an email
and we'll get this started. It's
free
,
easy
and
effective
! Read the testimonials of some AIJA members
here
. In case you would like to participate as a
trainee
, then see full information on the
STEP website
.
---
AIJA calls for action
27 January 2016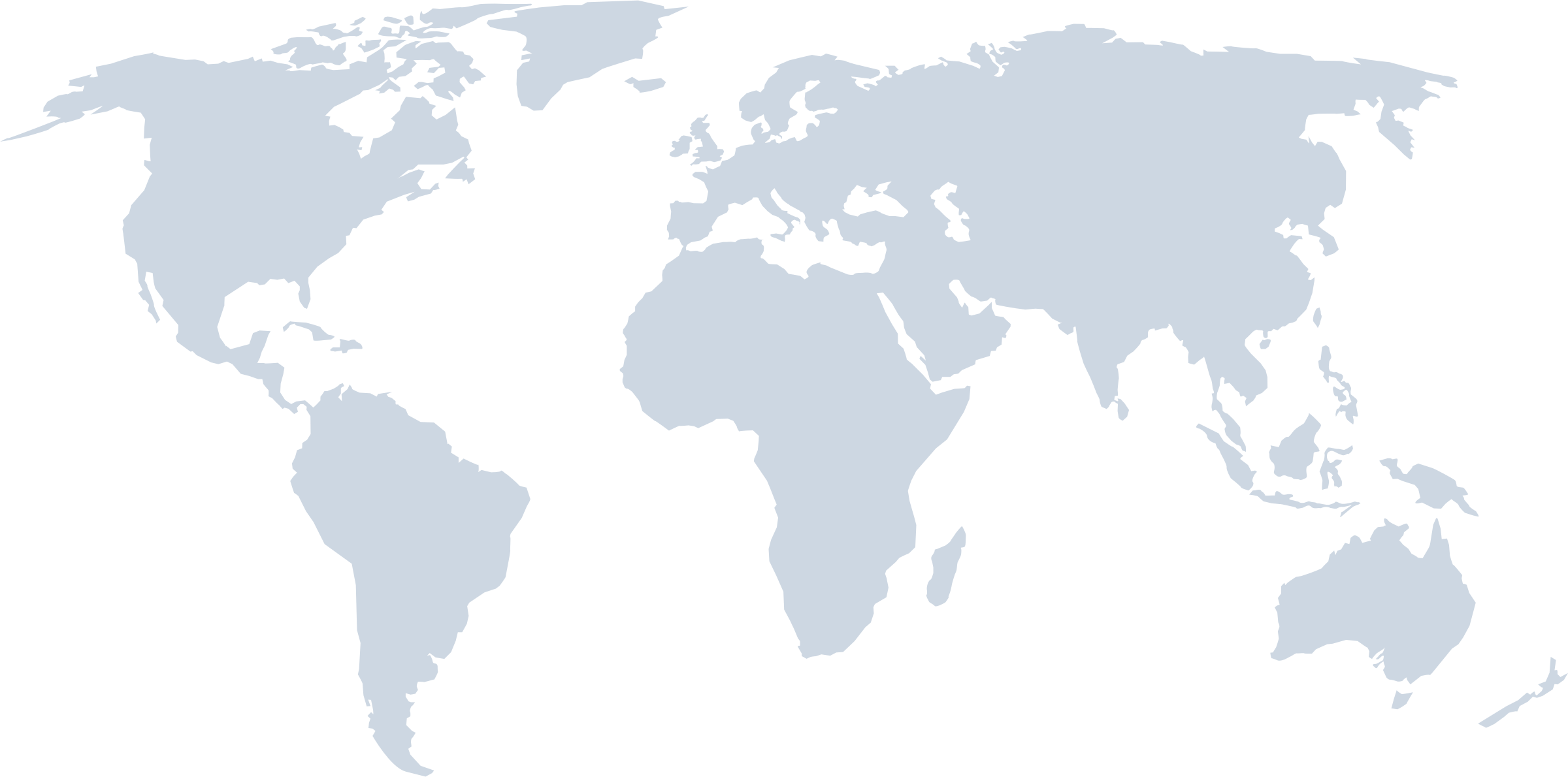 The global migration is in place. Lots of people migrating to Europe are facing hard conditions on their way there but also after they manage to arrive on European territory. Basic human rights, such as equal access to justice of migrants are often not respected even in developed democratic countries nowadays.
Without any ambition to address the issue from the political point of view, AIJA notices with unease the signs of possible erosion of basic democratic principles and rule of law. At the same time, it is up to the lawyers to be the guardians of rule of law and equal access to justice. If we lawyers give up on this role or if we do not act now, the role of law and access to justice will be seriously endangered for everyone.
As stressed already by Declaration on Migration of CCBE[1] from 26 June 2015, regardless of the present difficulties undoubtedly faced by many states, it is important to reiterate certain fundamental principles, such as defence of the rule of law and the protection of fundamental rights and freedoms including the right of access to justice and protection of the client and the protection of the democratic values inextricably associated with such rights. These fundamental principles of the rule of law and the protection of fundamental rights must always prevail over any political, economic or security consideration.
AIJA identifies fully with the CCBE declaration and feels a duty to support this initiative, especially in the light of the recently adopted resolution of the United Nations on Transforming our world: the 2030 Agenda for Sustainable Development[2], setting 17 goals to fulfil. AIJA would like to specifically stress sub-goal 16.3: Promote the rule of law at the national and international levels and ensure equal access to justice for all.
Therefore, in order to prevent erosion of the above mentioned fundamental principles, AIJA would like to invite each lawyer, and especially young ones, to make personal efforts to start fulfilling goal 16.3 already today. Specifically, AIJA would like to encourage lawyers to:
read the mentioned CCBE declaration and UN resolution;
accept pro bono cases of refugees who may be in need of legal aid, especially those in detention or other hard conditions;
offer services to local or international NGO´s dealing with pro bono legal aid or with defence of rule of law or equal access to justice;
spread the information on the above-mentioned CCBE declaration and UN resolution among all lawyers.
contact the local bar associations to spread a similar call to this one.
Brussels, 27 January 2016 [1] Conseil des barreaux européens / Council of Bars and Law Societies of Europe, published, The second declaration on migration, 26/06/2015 [2] United Nations Resolution adopted by the General Assembly on 25 September 2015


---
Human rights DO count for Young Lawyers
08 December 2015
Human rights DO count for Young Lawyers
[caption id="attachment_6901" align="alignright" width="300"]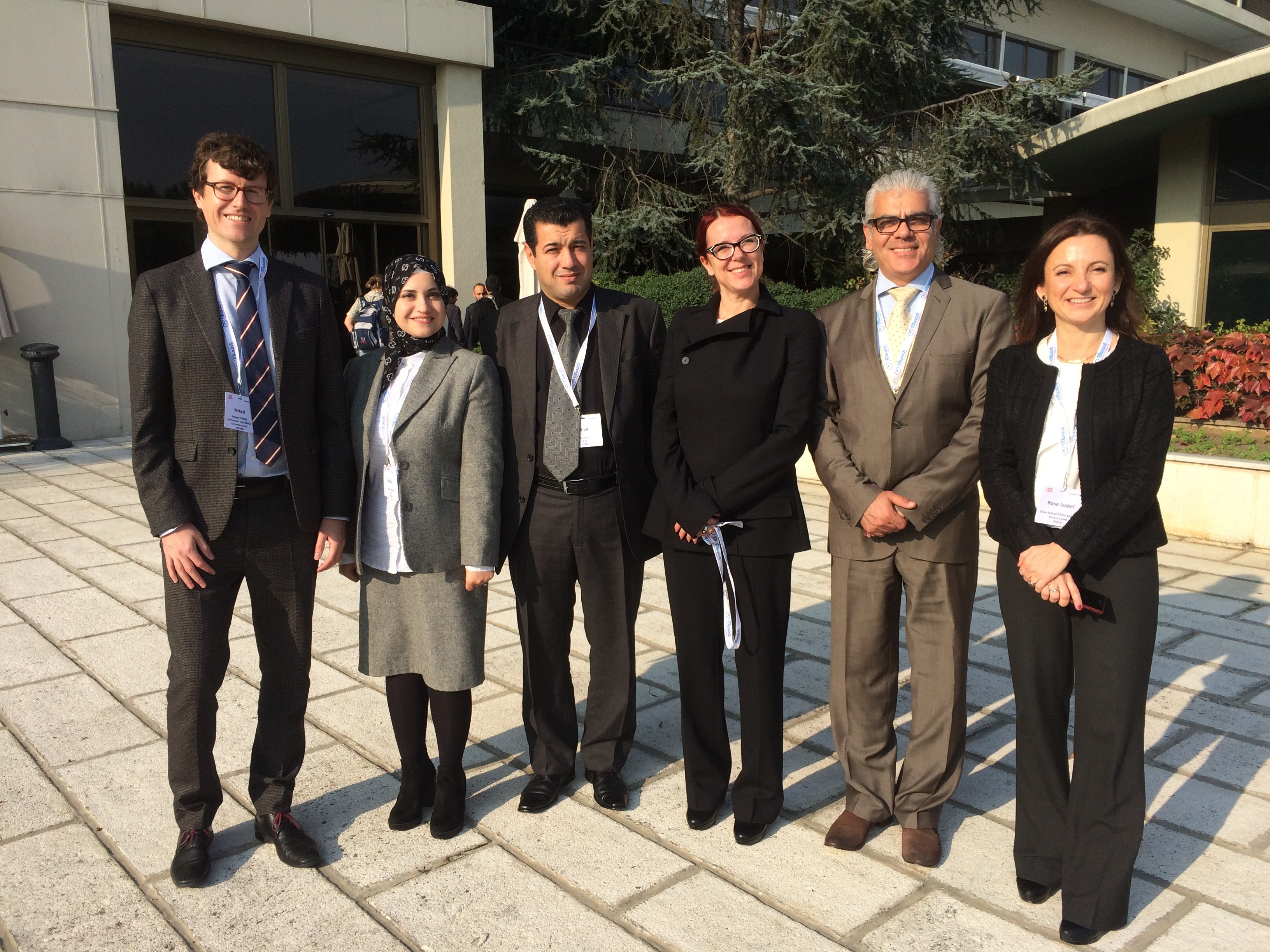 AIJA Human Rights Committee Co-Chairs with ILAC and Syrian judges[/caption]
From November 18 until 21, a hundred international lawyers visited the beautiful city of Istanbul and participated in the AIJA Half Year Conference 2015. The Human Rights Committee of AIJA organised two sessions to discuss how to preserve the rule of law during a conflict and the refugees' rights and the current situation in Europe.
The first session was jointly organised with the International Legal Assistance Consortium (ILAC). We had the honour to have with us Mr. Mikael Ekman, Legal Adviser and Programme Manager at ILAC in Stockholm and three distinguished Syrian judges from the Free Independent Judicial Council (FIJC). AIJA is contributing to the ILAC Syria program by providing targeted English courses to defected judges from the FIJC to help building the capacity and independence of Syrian legal civil society in Turkey. AIJA has developed the curricula and, provides funds out of SOS Avocats to pay for teacher and learning materials.
The panel discussion was focused on the current situation of Syria and the access to justice and basic state functions in areas outside regime control. Mr. Ekman presented ILAC Syria program and its work together with the FIJC to re-establish civil documentation services wherever these have collapsed, mainly to document birth and death and support on other basic needs. The discussion then moved on to the situation for legal professionals and human rights activists in Syria at large. The judges shared with the participants of the conference their first-hand experience of being ordered by the executive to apply terrorism legislation and death penalty to ordinary protesters at the start of the demonstrations in Syria and how their refusal to do so forced them and many of their colleagues to leave the country into exile. A presentation on the legislative framework for the anti-terror laws in Syria and their consequences for human rights was made by one of the distinguished guest judges.
The second session focussed on the protection of the human rights of refugees and the current situation in Europe. We had the honour to have on stage a number of highly respected NGO's: Refugee Rights Turkey, The Office of the United Nations High Commissioner for Refugees, The Human Resource Development Foundation, The Association for Solidarity with Asylum Seekers and Migrants, The Small Projects İstanbul and the Durde Platform. Representatives of these NGOs elaborated on their initiatives to protect the human rights of refugees.
These initiatives covered a broad range of activities: (i) to safeguard the rights and well-being of refugees, (ii) to provide legal information and assistance services to seek asylum; (iii) to ensure that everyone can exercise the right to seek asylum and find safe refuge in another State, with the option to return home voluntarily, integrate locally or to resettle in a third country; (iv) to develop solutions to the challenges that refugees and asylum seekers encounter in Turkey and to support them in meeting their basic and social needs.
The Refugee Rights Turkey also organises trainings and reference materials for lawyers to strengthen the availability and quality of legal information and representation for persons in need of international protection and works to nurture public ownership and positive attitudes towards asylum seekers.
In the end, both sessions resulted in an extraordinary examination of the current situation in Syria through the eyes of defected Syrian judges and their first-hand testimonials as well as the great work done by the not-for profit organisations to protect the human rights of Syrian refugees.
---
Sources:
More information: Rosa Isabel Peña Sastre, Co-chair AIJA Human Rights Committee, r.pena@rocajunyent.com


---
What's new Mrs President?
27 October 2015
Dear Friends,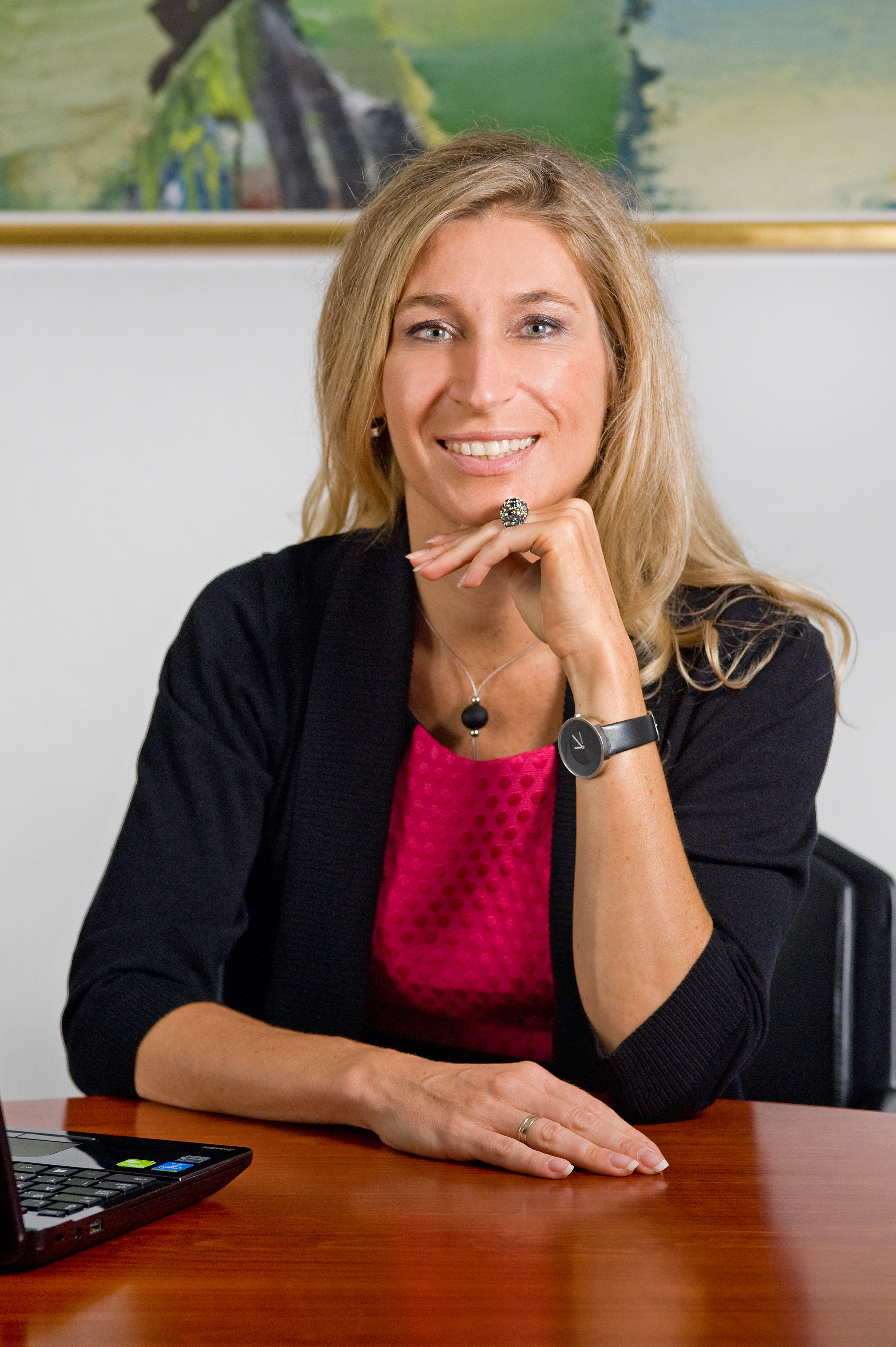 It was only a month ago that I took over the presidency of AIJA in London, at the very successful annual congress where more than 700 delegates from over 60 countries participated, and this month has already been packed with internal work and outside representation.
I had the honor and pleasure to be in Dresden, Germany at the 20th anniversary of the DAV Junge Anwaltschaft (Young section of the German Lawyers' Association), as well as at the very prestigious Opening of the Legal Year in London, where I was among high profile bar association leaders with whom I participated at a round table discussion about the independence of the legal profession. I was very excited and delighted to open the very successful AIJA double seminars in Frankfurt, which took place exactly during the 25th anniversary celebrations of the reunification of Germany, and to be in Vienna representing AIJA at the annual congress of IBA. Not to mention the recent M&A Academy Seminar held in Madrid with the precious support of the Madrid Bar Association. While I was at the Opening of the Legal Year in London, Past President Alessandra Tarissi and Italian National Representative Giuseppe Cristiano represented AIJA in Milano at the conference which the Milan Bar organized around the topic of "Food Security under siege? Feeding a planet hungry for food and energy" and they also signed the Manifesto of the Legal Profession relating thereto.
While attending these "external" events, I noticed that the voice of the 'young ones' is taken seriously and that AIJA is well respected in the international legal scene, and I was also very satisfied to see that we can indeed contribute with very valid points from a fresh perspective to the discussions of the leaders of our profession. I would like to encourage you all, if you are interested in professional advocacy and in issues related to the independent exercise of the legal profession, to please contact me or the Human Rights Committee. We can have a great impact on shaping our future if we speak up!
I also encourage you to join our events, which will benefit you in many ways. It is challenging for the young generation after the economic crisis, and it is essential to obtain new skills and adapt ourselves to an ever changing legal and business environment. Clients search for the best lawyers, who are also business-minded, speak foreign languages and who are well-connected to foreign lawyers too. AIJA's social and scientific programs provide a unique platform for networking, learning and sharing and obtaining the requisite skills. We just need to spread the word, so that more young lawyers can get involved.
With specialized AIJA events coming up on 4 continents (and just to name the destinations furthest from Brussels: the Half Year Conference in Istanbul, Cape Town in February, Lima in March, Hong Kong in April and the Chicago Half Year Conference in May) we are facing an exciting period and AIJA is truly going global!
I wish you all a beautiful autumn and look forward to seeing you in Istanbul at the November Conference and other AIJA seminars!
Budapest, 2015 October
Orsolya Görgényi
President of AIJA
---
Incoming President's Address
at AIJA 53rd General Assembly 2015 September 5, London
Distinguished Guests, Dear Friends!
This is a great honor for me to address you as the incoming president of AIJA.
To represent our association is a great challenge and responsibility (especially after having experienced 14 excellent presidents since I joined AIJA) but it is truly an honor, a pleasure and a unique opportunity as well for which I am very grateful.
Let me tell you one little story that show 3 aspects of my approach towards the upcoming year.
Last year Dirk mentioned a "brick" with the words: "Be Brief, Be Bright, Be Gone" written on it. Dirk kept referring to the "brick" during our meetings, and I asked him what this was all about and what the other "bricks" were. He sent me a photo:
The bricks turned out to be gigantic lego pieces in four colors: yellow, green, red and - what I thought at that time was - black, with different words on them.
The other 3 bricks said: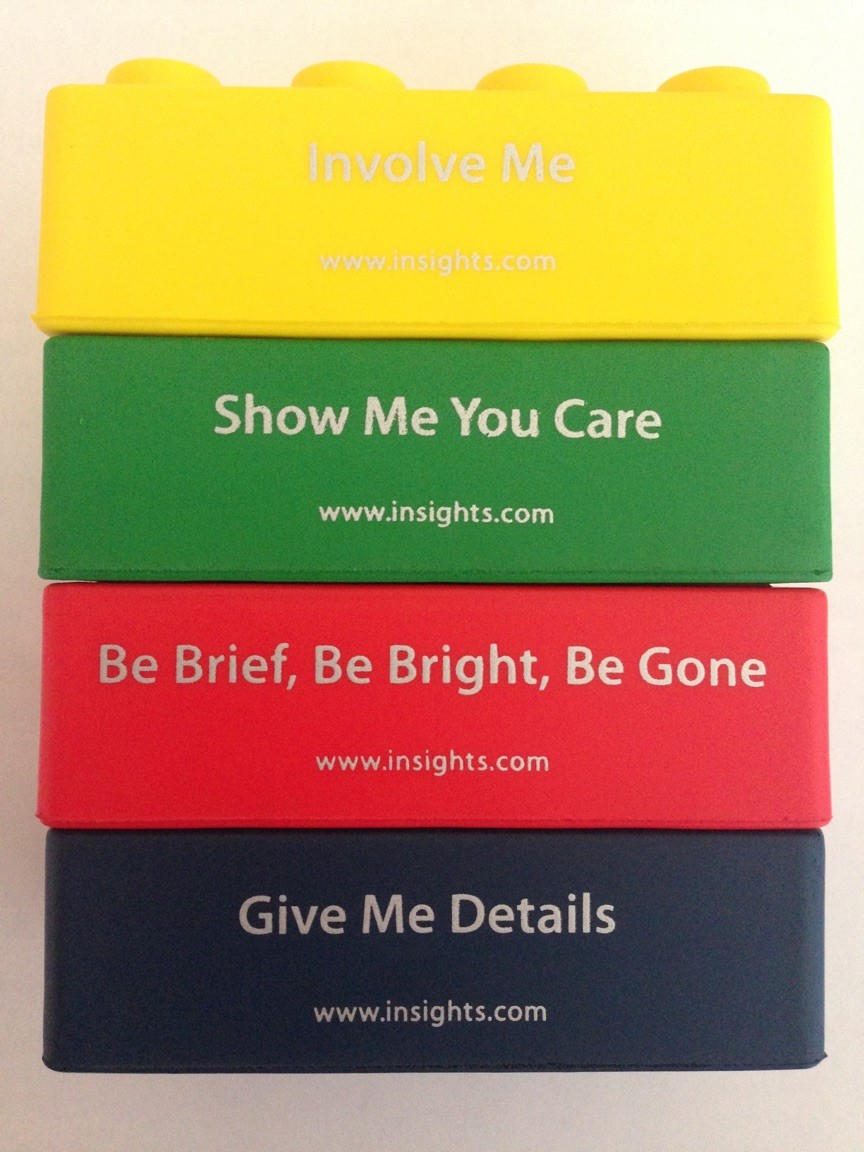 "Involve me."
"Show me you care."
"Give me details."
But why am I telling this story? I have 3 reasons.
The first reason is that I would like to use "Involve Me" as a slogan for the upcoming year. I would like to use it both Internally, within the Association, involving anyone who would like to contribute, as well as Externally: which means increasing AIJA's visibility and encouraging everyone to spread the word about AIJA and to involve as many young lawyers as possible.
The second reason for telling you this is that I realized that the fourth color is not black, but blue, so these are the four colors of the so-called D.I.S.C. model. The letters stand for the universal behavioral types which describe our behavior towards each other and the way we do things.
Red and D stands for Dominance, Yellow and I stand for Influence, Green and S stand for Steadiness/ Support and finally Blue and C stand for Compliance/Conscientiousness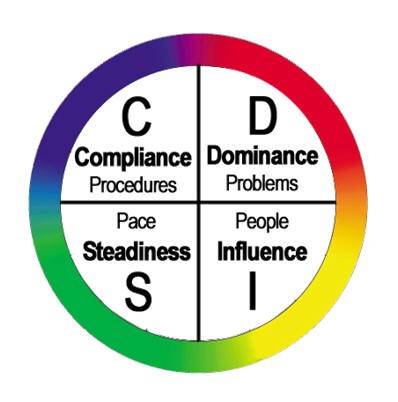 Good teams need all four types, all the diversity, and team-members need to follow the messages of all four Bricks when communicating and working on projects.
AIJA is all about teamwork. Only if you, our enthusiastic members, our excellent and dedicated staff in Brussels, and the dream-team of the Extended Bureau, continue to be actively involved in the work of AIJA, can we have a successful next AIJA year.
The third reason for telling the story about the bricks is that in line with the messages of "Show me You Care" and "Give me Details", I would like to spend more time on brainstorming and talking about things that matter.
The Mediterranean migration situation is something that really matters and we need to talk about this. I recall how proudly I talked to you 6 years ago at the Opening Ceremony in the magnificent Hungarian Parliament Building about the opening of the electric fence between Hungary and Austria. It is really sad that 26 years after demolishing the Wall, we are now the ones building another fence on the other side of our country.
AIJA and the Human Rights Committee may not involve itself in issues of a political nature, but we will continue to intervene on behalf of young lawyers if their own rights to a fair trial or to carry out their profession are in jeopardy.
AIJA is going to Istanbul in November for the Half Year Conference. Turkey is the country with the biggest number of refugees in the world. 1.8 million! By going to Istanbul, we can "show that we care".
AIJA is an incredible organization. I truly believe that we contribute to making the world a better place through the friendships and connections built here among different cultures and nations.
The current instability of the global climate makes it our duty to maintain international avenues of communication. Today's young lawyers are part of tomorrow's leaders, and they also play a vital role in spreading the ethical legal and business culture.
Which leads me back to our duty, as human beings, and even more so as lawyers, to talk about things that matter and to speak up if we see something which is not in compliance with the basic principles of human rights.
After having shared the main aspects of my approach let me briefly follow up on my work plan:
In line with the goals of the new Strategic Plan and AIJA's missions, my work plan will focus on (one) enhancing AIJA's global visibility and impact and (two) organizing high quality events around the globe.
With seminars coming up on 4 continents (and just to name the destinations furthest from Brussels: We are talking about the Istanbul Half Year Conference, Cape Town in February, Lima in March, Hong Kong in April and the Chicago Half Year Conference in May) you can see that AIJA truly goes global this year, and the year will end in München at our next annual congress.
Finally, I would like to thank my immediate predecessor Dirk, for his excellent leadership and for his very helpful advice. I am also thankful to Anita for her invaluable friendship and support.
I would also like to thank all the other members of the Bureau and Extended Bureau and the Brussels staff that helps to keep AIJA running behind the scenes, and to thank you, active AIJA members, for your enthusiasm and hard work.
While saying goodbye to Philippe and Anita, I would also like to warmly welcome David and Emiliano on to the Bureau, as well as the new members of the Extended Bureau.
As you can see, the coming year will be busy, and we have tremendous opportunities and challenges in front of us, but with team work, and keeping in mind the messages of the bricks, I am confident that we will continue to grow and have success. I look forward to working with you all!
Thank you for your attention.
Orsolya Görgényi
---
AIJA Members: Do you need a Trainee?
20 October 2015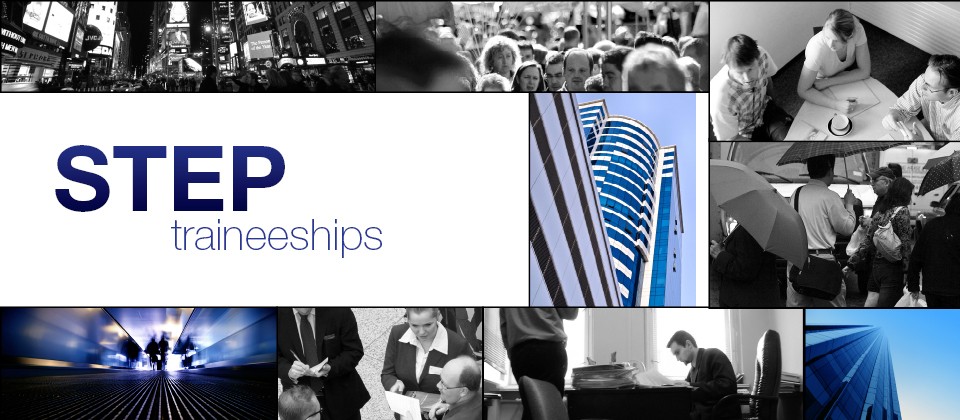 After a couple years of fruitful cooperation, AIJA is partnering again with ELSA (European Law Students Association) to cooperate on the STEP Programme.
STEP is a trainee exchange programme that enables law students and young lawyers to gain first hand experience of the substantive and procedural law as well as the culture of another country. The Student Trainee Exchange Programme of ELSA offers your office the opportunity to have highly qualified law students from all over Europe as trainees. The traineeship can vary from 2 weeks to 24 months and can take place in any law related area. Participation in STEP is a very simple and effective way of attracting young, internationally minded lawyers from 43 European countries. Having a STEP trainee working in your company is an opportunity for innovation and growth, and a diverse working environment.
AIJA members who have tried it say
"Here at our law firm, we responded to a joint initiative of ELSA and AIJA and accepted a STEP trainee from Germany. Throughout their time here, our colleague helped tremendously with international cases and contributed a great deal of knowledge of more advanced German language amongst our team." Stepan Holub, Holubová advokáti s.r.o. (Czech Republic)
"Our office has a specialized, niche field of expertise: assisting German-speaking clients in Belgium. ELSA STEP is therefore an excellent partner for us, as it brings us in contact with many native German-speaking students from abroad. On the other hand, the students find an interesting opportunity abroad where there is no language handicap. On the contrary, the can immediately 'STEP' in. The selection process goes very smooth and fast, and is almost completely arranged by ELSA itself. We just fill in the forms concerning the requirements and after some time we receive detailed CVs of the candidates, leaving us only the (difficult) task to select. No hassle with separate traineeship agreements etc… everything is standard form, so we can concentrate on working together with the students" David Diris, Kocks & Partners (Belgium)
"We are very pleased and satisfied in participating in ELSA Traineeship Programme and we will do it again. It was an interesting experience for the trainee who had the opportunity to work with us for a period of time and leave the life of a law firm, but also for the people of our firm who benefited from networking with an international student"
Manuela Cavallo, Portolano Cavallo Studio Legale (Italy)
---
If you are interested in STEP and would like to know more, simply send an email to AIJA at giuseppe.marletta@aija.org and you will be provided with further details. Please do so before 4th November 2015.
STEP Media Card STEP Traineeship Specification Form


---
Nobel Peace Prize 2015
09 October 2015
AIJA congratulates Tunisian National Dialogue Quartet for the Nobel Peace Prize 2015. The Tunisian Bar is a member of this coalition: a great way to show how important lawyers are in fragile democracies and delicate political contexts!
---
New appointments at AIJA, 2015
21 September 2015
Please find below the results of the recent elections held at our last General Assembly which took place in London on 5 September 2015 as well as the different appointments decided during the Congress which will bring new energy and strong personalities to our (already strong!) community of AIJA Officers.
Orsolya Gorgenyi, President (new position)
Dirk H. Nuyts, Immediate Past President (new position)
David Frølich, First Vice-President (elected by the General Assembly)
Justyna Szpara, Treasurer (elected by the General Assembly)
Nicolas Thieltgen, Secretary General (elected by the General Assembly)
Emiliano Ganzarolli, Deputy Secretary General (appointed by the Bureau)
Henna Kinnunen, Co-Chair Law Course Committee (newly appointed by the Bureau)
Justus Jansen, Co-Chair Law Course Committee
Lara Vivas, Co-Chair Law Course Committee
Michel Bonne, Co-Chair Membership Forum (newly appointed by the Bureau)
Maximiliano D'Auro, Co-Chair Membership Forum (newly appointed by the Bureau)
Paola Fudakowska, Co-Chair Membership Forum (newly appointed by the Bureau)
Benjamin Borsodi, Co-Chair Forum of the Commissions
Martine Hoogendoorn, Co-Chair Forum of the Commissions
Mark-Oliver Kühn, Co-Chair Forum of the Commissions
Dirk Nuyts, Chair Coordinator (new position)
Anna Birtwistle, Co-Chair
Rosa Isabel Peña Sastre, Co-Chair
Karen Zilliacus, Co-Chair
---
Joost Achterberg
Jean-Philippe Arroyo
Tabata Arteta
Stefan Bais
Jan-Ove Becker
Tom Claeys
Xavier Costa
Jérôme Debras
Tiziana Di Ciommo
Bruno Guarnieri
Agnese Hartpenga
Simone Hofbauer
Nick Jones
Laura Koponen
Christian Leuenberger
Henrietta Mason
Jérôme Nicolas
Lennarl Ostenfeld
Benedikt Rohrssen
Ayse Ulku Solak
Stephanie Tack
They will join the other Executive Committee members elected in the past years who are still in office: José Miguel ALGORTA GARICOITS, Elena ANNEZ DE TABOADA, Ferenc BALLEGEER, Cédric DE POUZILHAC, Stephan DITTL, Nils DOEHLER, Cristian ELBERT, Hilka FRESE, Eva INDRUCHOVA, Jaap KLOPPERS, Mark Oliver KÜHN, Benjamin LEVENTHAL, Esther MARTIN, Jasvinder NAKHWAL, Marco Ferreira ORLANDI, Thilo PACHMANN, Rosa Isabel PENA SASTRE, Joe RÄBER, Jan ROLINSKI, Tomas RYBAR, Rasheka SCOTT, Giuseppe SCOTTI, Babak TABESHIAN, Matias VAGEDES, Pieter VAN DEN BROECK, Pablo VINAGERAS, Birgit WÖHREN, Karen ZILLIACUS.
---
Newly appointed National Representatives
(for a complete list of National Representatives and local contacts, please click here)
ARGENTINA, Juan PRINGLES
CYPRUS, Stavros STROUZAS
FINLAND, Karen ZILLIACUS
GERMANY, Pascal BÖHNER
IRELAND, Jevan NEILAN
LIECHTENSTEIN, Christian PRESOLY
LUXEMBOURG, Francois DEPREZ
NETHERLANDS, Wiebe DE VRIES
PANAMA, Beatriz del Carmen CABAL CHEN
PORTUGAL, Nuno OLIVEIRA GARCIA
SPAIN, Almudena ALVAREZ OTERO
UNITED ARAB EMIRATES, Matthieu DAGUERRE
Regional Representatives
GERMANY (South West Germany), Inga-Kristin ZILLMER
GERMANY (Rhein Main), Stephan DITTL
GERMANY (Berlin) , Martin VICIANO GOFFERJE
GERMANY (North Germany), Birgit WÖHREN
GERMANY (Düsseldorf / Rhein Ruhr), Catrice GAYER
SPAIN (Barcelona), Cristina HERNANDEZ-MARTI PEREZ
UNITED STATES (South), Arnoldo LACAYO
Contact persons
EL SALVADOR, Camila ESCOBAR
HONG KONG, Robert RHODA
IRAN, Encyeh SEYED SADR
ROMANIA, Alexandra Maria OLOGU
SRI LANKA, Ruwani DANTANARAYANA
---
Newly appointed Commission Officers
(for the complete list of commission webpages, please click here)
President: David Mamane Vice President: Eva Bonacker
Banking, finance and capital markets law
Vice President: StéphanieHodara el Bez
President: Alexander von Saucken Vice Presidents: Thomas Ricard and Jasvinder Nakhwal
President: Manuela Cavallo Vice President : Michael Lind
President: David Diris Vice Presidents: Moritz Maurer and Babak Tabeshian
Vice Presidents: Rebecka Thorn, Yoav Noy (Immigration Law)
Vice-President: Joe Räber (Private wealth)
President: Joseph Caleff
President: José Rubens Scharlack Vice Presidents: Jessica Kemp and Johan Myrén
---
Download here the official communication by Nicolas Thieltgen, AIJA Secretary General


---
AIJA elects new President
08 September 2015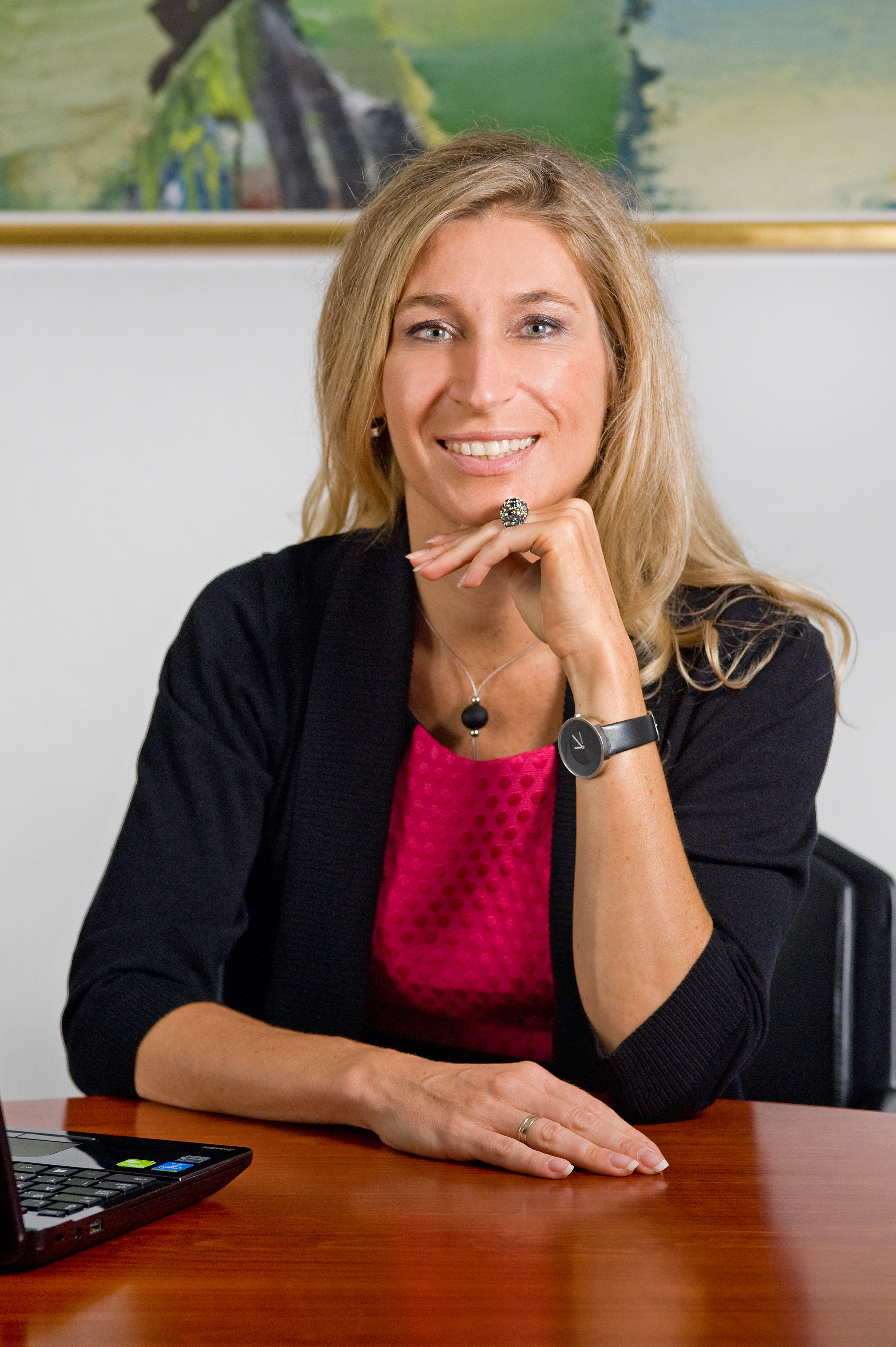 At the general assembly convened on the 5th of September in London, Orsolya Görgényi took over as the new president of the International Association of Young Lawyers. Orsolya, a partner at Szecskay Attorneys at Law, an independent Hungarian law firm located in Budapest which is top-ranked in all the major legal directories, is the first AIJA president in the association's more than half a century history who comes from Central Eastern Europe. As a lawyer specialized in corporate, employment and tax matters, Orsolya advises Hungarian and multinational clients in connection with M&A deals and the legal aspects of doing business in Hungary. After a long career within AIJA, which has included being the National Representative for Hungary, the congress chair of the 2009 AIJA congress and the co-chair of the Law Course Committee in charge of AIJA's seminars, Orsolya will now be leading AIJA for the upcoming year.
"AIJA events provide unique learning and networking opportunities for all career-building lawyers who are working on the international scene and they are essential for promoting legal culture and for enhancing cooperation and friendship between lawyers from all over the world. The current instability of the global climate makes it our duty to maintain and foster international avenues of communication. Today's young lawyers are tomorrow's leaders and they play a vital role in spreading an ethical legal and business culture and in assisting governments, NGO-s and businesses to deal with challenges which arise and to become more socially responsible. AIJA not only helps to contribute to making the world a better place through the friendships built here among different cultures and nations, it also helps the participants' personal and career development and business generation in a very efficient and enjoyable way."
---
AIJA sponsors English classes for Syrian Judges
14 August 2015
Syrian judges refugees in Turkey take English classes to have new tools to start a new life and career. Sponsored by AIJA SOS Avocats and organised by ILAC, International Legal Consortium. [gallery ids="6570,6571,6572"]


---
ABA SIL Fall Meeting 2015
10 June 2015
The ABA Section of International Law invites you to attend its 2015 Fall Meeting in the multicultural and charming city of Montreal, Canada from October 20-24, 2015. Join over 1,100 leaders and experts, policy makers, judges academics, lawyers from non-governmental organizations, in-house counsel and law students for three days of networking and programming on the latest international legal and ethics issues. AIJA is a Cooperating Entity on this event and members receive the Section of International Law Member registration discount by using the discount code "ICFM1020" on the checkout page of the online registration portal.
The 2015 Fall Meeting will offer you:
Over 65 cutting edge panel sessions examining this year's theme: Globalization and the Importance of Law, Language and Culture. Plus, an entire year's worth of U.S. CLE/Canadian CPD.
Interactive programming covering dispute resolution, legal and regulatory issues, business and finance, human rights, sports and entertainment, trade and the impact of culture on law and business.
Exclusive networking opportunities each day including twice daily networking breaks, a home hospitality night, receptions at Cirque Eloize, the Montreal Science Center- The Belvedere , a relaxed reception featuring Canadian cuisine and beer tasting, and a Friday night after-hours reception.
Register now and save! Discounted Early Bird rates expire September 8. Rates are further discounted for young lawyers (35 years and under), full time government and NGO employees, academics, law students, corporate counsel, solo / small practice and retired attorneys.
Visit http://shopaba.org/ILFall2015 to register and for more information.
---
Bearer Shares Limitations
29 April 2015
In a move designed to further discourage the use of bearer shares in the Republic of Panama, the Panamanian Superintendency of Banks issued, on December 2, 2014, the General Resolution of the Board of Directors SBP-GJD-0009-2014 in which they established measures for the identification of the real owners or final beneficiaries of Panamanian corporations.
This latest resolution sets out a list of requirements that all Panamanian banks must comply with in a period of twelve months counted from the issuance of the resolution, for clients whose corporations allow the issuance of bearer shares.
As a first option, the bank must request the client to modify the articles of incorporation of its company in order to specifically state that it can only issue nominal shares or altogether ban the issuance of bearer shares, whichever the client prefers. It is important to note that even before the promulgation of this resolution, this suggestion has been applied regularly in the past few years by local banks.
The second scenario is when the client has a corporation and the shares have been issued to the bearer. The bank can maintain the client in this scenario as long as: i) the bearer shares are kept in custody by the bank or by an authorized custodian, and ii) a sworn statement is delivered to the bank detailing the information of the real owner or final beneficiary. If the information contained in the sworn statement varies in any form, the client must update the information within thirty days after the fact; otherwise, the bank can proceed with the closure of the account.
Finally, these recent changes made by the Superintendency are just another way to enforce the use of nominal shares in Panamanian corporations. They also strengthen the custodian regimen applicable to bearer shares, as stated in Law No. 47 of August 6, 2013.
Article by Beatriz del C. Cabal Chen, Panama
---
Dispute Settlement Mechanism under SAFTA Agreement: A Tiger without Teeth
29 April 2015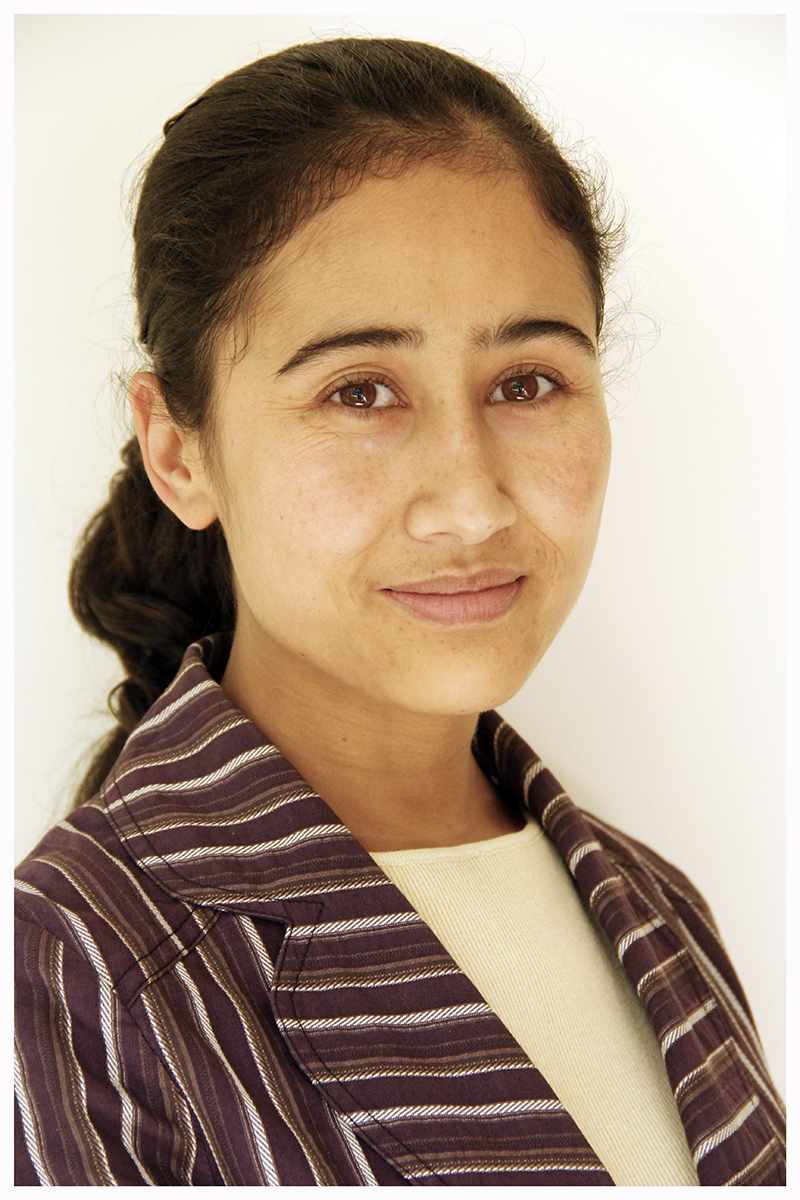 The idea of regional cooperation in South Asia materialized in 1985 after the adoption of Charter establishing the organization of South Asian Association for Regional Co-operation (SAARC). In order to promote trade and economic growth among SAARC Member States, Agreement on South Asian Free Trade Area (SAFTA) was signed on January 6, 2004 and it entered into force on January 1, 2006.
Dispute settlement mechanism of any trade agreement remains as a crucial part of such agreement. SAFTA has also provided for a dispute settlement mechanism that involves bilateral consultations, recommendations of Committee of Experts (COE) and review by the SAFTA Ministerial Council (SMC). Article 10 of the SAFTA Agreement has placed the SMC as the highest decision making body of SAFTA and has also entrusted the responsibility for the administration and implementation of the Agreement and all decisions and arrangements made within its legal framework. Similarly, the COE has been designated to monitor, review and facilitate implementation of the provisions of the Agreement and undertake any task assigned to it by the SMC. COE also serves as a Dispute Settlement Body under the Agreement.
Article 20 of the SAFTA Agreement has enshrined provisions related to the dispute settlement mechanism. Even though the Agreement has made a trivial attempt for dispute resolution, there are several lacunae in the mechanism. To begin with, any dispute arising among the Contracting States should be tried to settle amicably through the bilateral consultations but the Agreement does not shed much light on what kind of disputes could be referred for the resolution. Besides, success of consultation between the parties to the dispute with a view to find a mutually satisfactory solution is largely contingent upon the bilateral relation of such parties.
Upon failure of dispute resolution through consultation, dispute can then be referred to the COE. COE after investigating into the matter can make recommendations to the disputing parties. Such recommendations not being binding to the parties can create a room for non-compliance. Similarly, the Agreement is silent on procedures for the operation of the COE as well as on the qualification of its members. It further creates ambiguity in dispute settlement process. Additionally, the appellate review process is also deficient. Any Contracting State, which is a party to the dispute, may appeal the recommendations of the COE to the SMC. Lack of clarity on the scope of review and basis for upholding, modifying or reversing the recommendations of the COE undoubtedly generates reluctance on the parties to make an appeal.
Where the COE or SMC concludes that the measure subject to dispute is inconsistent with any of the provisions of SAFTA Agreement, it can recommend the concerned Contracting State to bring the measure into conformity with SAFTA Agreement. In addition to its recommendations, the COE or SMC may suggest ways in which the concerned Contracting State could implement the recommendations. As the SAFTA Agreement is not comprehensive in terms of dispute settlement process, such provision allows discretion to the COE or SMC to devise any procedure it deems fit for investigating or reviewing the dispute and making recommendations. Such open-ended discretion may at times raise question on credibility of remedy provided.
In order to strengthen the existing dispute settlement mechanism under the SAFTA Agreement, the mechanism should be reviewed clarifying nature and types of dispute. Composition of COE and qualification of COE members; detailed working procedure of COE and SMC; and scope of appeal review should be clearly prescribed.
Article by Rojina Thapa, Nepal
---
Winter Seminar in Kitzbuehel – A comprehensive view on M&A and the Austrian Alps.
29 April 2015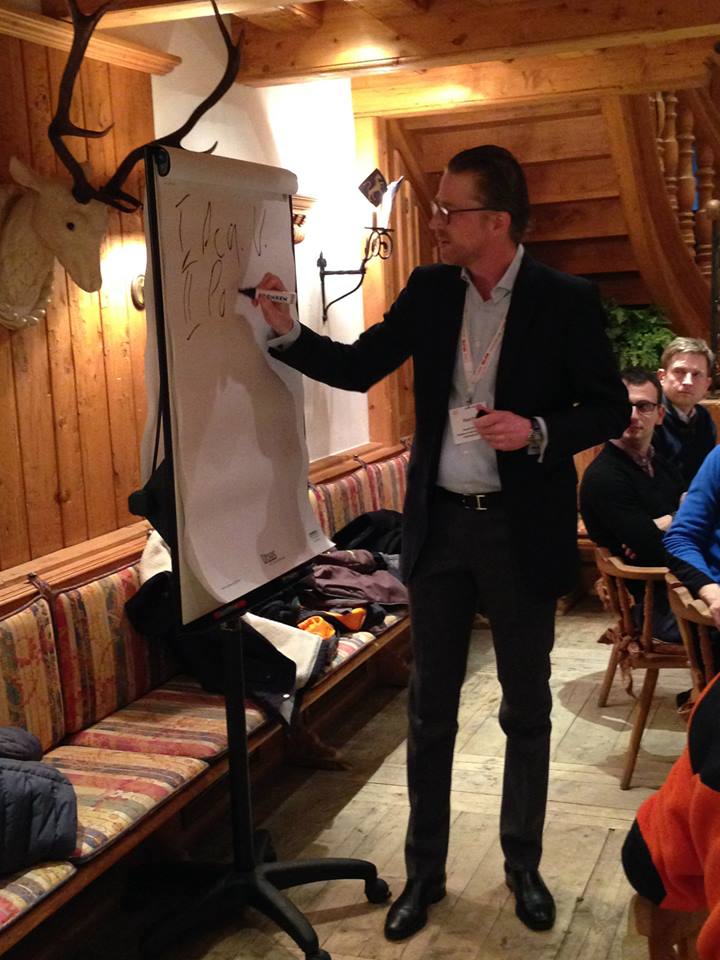 At the end of January there are not many better places to discuss an M&A process than at the foot of the Kitzbuehel mountains. Around 100 participants from all around the world with a mix of geographical and professional backgrounds enjoyed the sophisticated level of discussions and the perfect slopes of the Austrian alps.
The seminar started Wednesday night with a short introduction of the OC Kistian Ford, Lucas Hänni and Rainer Kaspar and a gathering at the Hotel zur Tenne, one of the oldest and most typical hotels in the centre of Kitzbuehel.
The Thursday morning session focused on the auction process, the interdependencies of in-house counsels and corporate lawyers and intellectual property rights in M&A transactions. The afternoon break was put to good use with AIJA's first ski race, a fierce battle of more or less proficient skiers with winners from Austria (female) and Greece (male). In the afternoon session, maybe the most factor of M&A transaction, tax, was discussed. The session took place at the top of the Hahnenkammbahn, which is also the start of the famous downhill ski race, currently starring in movie theatres as "one hell of a ride".
On Friday morning, panelists and the audience discussed due diligence, followed by recent issues of transaction agreements and merger control clearance topics. The afternoon session was held in form of a case study: a cross boarder M&A deal including the purchase of affiliated companies in different countries was reviewed under selected national laws.
Topics of the final day were the director's liability, crowdfunding as a form of alternative financing and the role of employees in a transfer of undertaking. The official part of the AIJA seminar ended with a presentation of the key note speaker Rob Weber, an Associated Professor at Georgia State University, who presented several cases dealing with advisor firms' liability in case of representing/advising several parties and "ignoring" the occurring conflicts of interests.
Not having had enough of the challenging academic and social events of the preceding days, many of the seminar participants attended the optional sledging at night which turned out to be not as easy as one might have thought.
It was another great AIJA event, inside and outside the conference room. The combination of business and fun is what made this skiing event so successful. We are now already looking forward to next year's winter seminar in the Dolomites!
Article by Wolfgang Guggenberger and Rainer Kaspar, Austria Pictures from the seminar available here


---
Discovering AIJA in Santiago de Chile
29 April 2015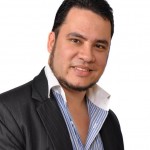 As a lawyer member of the Costa Rican Bar, specialized in Civil and Commercial Law; and also as a Law Lecturer, I am always looking forward to attending different seminars and congresses as I have the clear understanding that Law Sciences are progressive, and change in a very fast basis.
Approximately in Mid - September 2014, I received an email from a colleague of mine sent originally by the Costa Rican Lawyer´s Bar stating that there was going to be an AIJA conference related to Mercosur Disputes to take place in Santiago, Chile, in November 2014. That e-mail caused a powerful interest on me, and something told me from my personal interior that I had to mandatorily apply. Even though I did not have the economical resources to afford its price, the e-mail stated that there was a scholarship available. A lot of people told me that I was going to lose my time by applying for the scholarship as a lot of people were going to apply, but in despite of that something told me that I had to do it, so I finally did; --even though I was not sure about what AIJA was, as that organization is not very well - known in Costa Rica, and most of the people and Lawyers do not even know what that is, or where it is located, or what do they do.
Some months later, I got the good news that the decision of applying for the scholarship had been one of the wisest decisions I´d ever taken. I received the great news, --sent by Mr. Marletta--, that AIJA had approved my scholarship. I could not believe that, as many organizations in Costa Rica would not have the sufficient funds to give those sorts of scholarships, and I had never been related to a foreign organization. However, I gave all the necessary information to Mrs. Masure, who was extremely helpful at arranging my itinerary.
At last, when time had come to board the plane that would take me to Chile, making a stop in Panama, a great feeling of excitement had taken place inside of me. A lot of friends, --many lawyers-- were clearly regretted for having recommended me not to apply for the scholarship, so it made me feel even happier. I definitely knew that the trip was going to be an awesome opportunity for me not only to know more about Commerce Law, but also to meet people, and learn more about cultures. Many other reasons made me have a great expectative of the whole trip. In fact, more than seven hours flying, did not feel at all, as I was thinking the whole trip not only about the great opportunity that AIJA was giving me, but also about the great opportunities that I guess they have given to many lawyers in the past. I was also very excited that I was going to be in Chile, which I do not know why, but I had always had great interest to be there.
Finally I arrived, --now a little tired in physical terms--, but still very happy and excited for my trip. I landed in Santiago and took a taxi to the hotel which I must say at this point that I did not expect AIJA to arrange my nights at a fancy hotel as the Intercontinental, but they did; and that grew up the anxiety that I had by then to know more about AIJA. Well, I finally made the check –in, and immediately went over for dinner, as I was starving. I definitely had time during that night to think a lot about many things, and those things then began changing my points of view from life in general; not only about myself, but also about the world and the people, specifically the way I used to appreciate it. Feelings were also combined with Christmas winds, joined also with the spirit of that fresh and cool Santiago night!. I got back to the hotel that night with a mood of melancholy and happiness at the meantime.
The next day, I took breakfast and showed up at the event on time, as I was very excited to be part of this congress. When I was giving my name to the sweet lady that was checking it with the list; I saw that a woman who was working around heard my name, and suddenly came to introduce herself to me, and my surprise was that this charming lady was Mrs. Masure and I was very happy as I knew that I had certainly met the first person during my trip! I then checked myself to assist to the seminary related to Mercosur Disputes, and focused my attention on this. What an interest subject is this! I had no idea about the millions of dollars that involve this matter, and every second that passed by made me submerge more into the deeps of that complex topics related to commercial law, which is the area of law that I most love.
Some hours later we made a quick break to drink coffee, and then I had the pleasure to meet Mr. Marletta, after I recognized his face since I had looked at his linked – In profile days before. That was the second person that I got to know by then, and I was even more excited!
Words might barely explain what I lived during the following days in Santiago. I exchanged business cards with lawyers raised all around the world, I assisted to the wonderful lunches and dinners that AIJA had perfectly set up for us both inside and outside the hotel, I went over to the lovely vineyard named Santa Rita where AIJA´s organization took us. I can say without a doubt that I learned during those days a lot about specific law topics, but that was nothing compared to the magic of the whole event that I lived in Santiago. I definitely knew what being alive is, and combined that with making friends all over the world, including the honor of meeting Mr. Dirk, --AIJA´s President--. What a charismatic person! I will not ever forget neither the wonderful dinner that AIJA had set up for us in Santiago downtown at that fancy and prestigious club!
I was impressed on how AIJA had taken care of every single detail during the trip for all of us, and had taken that to perfection. Finally, the congress got to its end, and everything seemed to pass in one second! I got back to my country with more general knowledge in certain specific law areas, but I brought with me the precious moments that I lived there. I brought with me dozens of business cards, and friends too. I came back with more energy to face my job, and more ideas to combine it with. I came back looking forward to get a computer in order to become an AIJA member, and also with the great intention in the soon future to represent AIJA in Costa Rica, as many members suggested that to me during the stay in Santiago. I finally brought back more inspiration, more experiences, vibrations, and many more reasons to appreciate the exquisite beauty of life. In few words, the trip met even more than all of the expectatives that I had from it.
Now I am part of the great association of AIJA, and am waiting to receive orders from them. I have offered my help for anything they consider I might be helpful at. I close down this letter, by stating and replying once more, my appreciation with this organization, and specially with their bright members, organizers, and staff in general that I got to meet in Santiago.
Sincerely yours, and from a Sunny Costa Rican Day,
Article by Juan José Acuña Leandro, Costa Rica
AIJA Scholarship, Santiago de Chile 2014
---
LL.M. in Transnational Commercial Practice - Reduced rates for AIJA members
29 April 2015
The Center for International Legal Studies will continue to offer members of AIJA 50% tuition scholarships for the LL.M. in Transnational Commercial Practice in 2016.
Two-week sessions are held in April and June in Budapest. The degree is granted by Lazarski University, one of Poland's top-ranked law schools, and the program is conducted in cooperation with Eötvös Loránd University and Boston University School of Law. The degree can be completed with two-week sessions in April and/or June over two or three years. Sixteen lawyers from 11 countries participated in the spring 2015 session. The standard tuition has been fixed at US $3400 for April 2016 and $3800 for June 2016. AIJA members interested in the AIJA LL.M. scholarships should advise the AIJA office and the CILS office.
Further information can be requested directly from Professor Dennis Campbell at office@cils.org, website www.legaledu.net Brochure AIJA Offer


---
Supporting the rule of law in Syria
29 April 2015
[caption id="attachment_6144" align="alignleft" width="300"]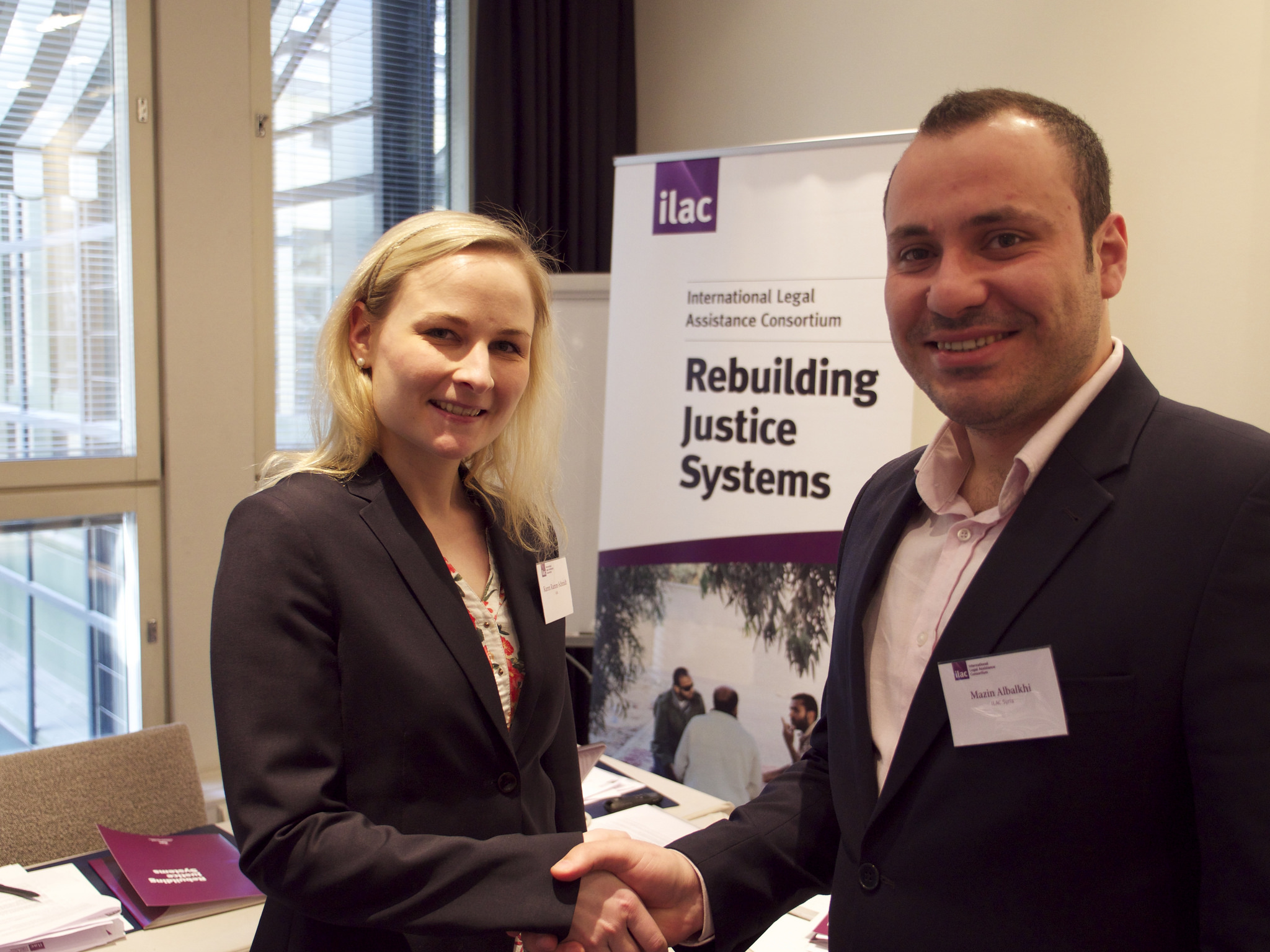 Karen Ramm-Schmidt (AIJA) and Mazin Albalkhi (ILAC)[/caption]
ILAC, the International Legal Assistance Consortium, recently launched a two-year program that will support protection of the rule of law in parts of Syria outside of the regime's control. Working with the Free Independent Judicial Council and with the Syrian Interim Government's endorsement, ILAC will help establish documentation centers that will help provide simple legal services to those living in areas not controlled by the Syrian Regime.
The AIJA Human Rights Committee is now involved in a new project and is sponsor of a new initiative. Several Syrian judges fled the country and openly refused to serve the regime: they can now follow English classes thanks to the generous donation of AIJA and the SOS Avocats Programme.
AIJA and ILAC aim to provide these judges with the possibility of accessing knowledge and information so that they can re-build their career and life. Both organisations are glad to partner on this challenging and promising initiative.
---
A nice sense of achievement
29 April 2015
Some months ago all AIJA members have received a survey enquiring about the value of AIJA membership: why they are members, if they are happy with AIJA membership today, which new member benefits they would like to have.
Over 30% of AIJA members took the survey, providing us with a solid sample of data. 80% of respondents are happy with what AIJA offers today: this is great news and we thank them for that! No surprise that most AIJA members consider the possibility to have face to face networking opportunities as well as discounted rates for AIJA events as the most important reasons why they are members. At AIJA we try our best to maximize networking possibilities, being it online or even more at our events. This is what makes our association special and distinguish us from other legal networks.
What about new member benefits? Most members said they would consider very positively attending webinars (33% of respondents) and having an online tool to manage business referrals (42%). You asked, we did it!
A successful webinar on how international lawyers can effectively use LinkedIn was held on 10th March. Over 200 attendees enjoyed a lively presentation full of practical tips. More webinars are being organised for the rest of the year: feel free to forward me your ideas about topics you would find relevant to your practice.
Since early March, AIJA members can log in onto the AIJA website and use our new platform for business referral. Identify your need, make a question and check what the AIJA network has to offer. Have a look at pending questions and opportunities here: AIJA can give you even more than what you already get!
Talking about new projects, something brand new is coming up soon. Details are still top secret but rumours say that next Autumn AIJA will be leading the campaign "Young Lawyers' Week", an occasion to celebrate young lawyers in different parts of the world… Stay tuned for further information.
On a more personal note, I have the pleasure to announce that I have been shortlisted for a prestigious award in the associations' world. I am shortlisted as "Young Leader of the Year" at the International and European Association Awards. This is THE award for association professionals and a remarkable recognition of my professional achievements. This nomination wouldn't have been possible without the huge trust and support I have always got from the AIJA Bureau since my first day at AIJA and the excellent collaboration I have had with AIJA members and staff. Thanks for sending me good vibes on the 6th May, during the final award ceremony taking place in Lausanne, Switzerland.
On this festive note, let me wish you a nice time with AIJA –mine surely is!
All the best,
Giuseppe Marletta
AIJA Association Manager
---
The highlights of the President
29 April 2015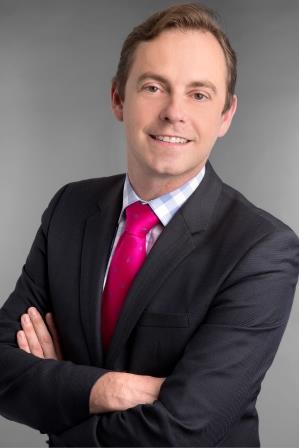 Kitzbühel, London, Brussels, Helsinki, Vienna, Panama, Venice, Basel, Hong Kong, Barcelona, Shanghai, Tokyo, Brighton, Madrid, Washington DC. These are the cities I had the pleasure to visit only in 2015 thanks to my Presidential mandate.
What a gift for me to see motivated AIJA Organising Committees. What a pleasure to be part of the élite of the International Legal world. That's very demanding and tiring but so rewarding. Representing AIJA in the world is an honour for me and I am glad to confirm how reputable our organisation is internationally.
One of the highlights of my Presidency was the invitation to Buckingham Palace on the occasion of the Magna Carta Anniversary in London. Queen Elizabeth II received a very important delegation at her Palace and I was invited together with Orsolya Gorgenyi, AIJA First Vice-President. It does not happen every day to meet such a charismatic and important world leader.
The Bureau, with the kind support of Michel Bonne (Belgium) and Emiliano Ganzarolli (Italy), is currently working on the new Strategic Plan which will set our Association's objectives for the next three years. Believe me, it is not an easy task to decide what the priorities for the organisation have to be, which direction we have to take. A draft plan will be presented at the next Executive Committee which is taking place in Antwerp during our May Half Year Conference. The final plan will be presented at the next General Assembly, taking place in London during our Annual Congress on Saturday 5th September.
Talking about the Annual Congress, this is as you know the highlight of the AIJA year. We are fine-tuning the final programme: new ideas for the working sessions, a lot of speakers who are not coming from the "AIJA family", exclusive venues confirmed for the social programme (oh yes, it will be a memorable congress!). Registration opens in mid-May. We expect to break all the records of attendance, so make sure you are there to live this important moment of the AIJA history.
I wish you a nice spring and look forward to seeing you soon at an AIJA event!
Dirk Nuyts,
President of AIJA
---
AIJA Association Manager shortlisted for prestigious award
22 April 2015
The Jury of the International and European Association Awards has disclosed today the names of the shortlisted association executives who are running to win this year's prestigious awards.
The Association Awards ceremony will take place during the International & European Associations Congress on 6th May 2015 in Lausanne, Switzerland.
Giuseppe Marletta, who manages AIJA since 2012, has shown in the last ten years outstanding leadership skills, assisting European and international associations to grow and increase their reputation internationally.
Giuseppe said "I am delighted to be in the running for the award as Young Leader of the Year. I'm so glad the Jury understood the value of my hard work until now. I love the challenges of the association world and am very excited about this fantastic opportunity".
More information is expected to be released following the ceremony on 6th May.
---
AIJA, strategic partner of the ELSA STEP Programme
19 March 2015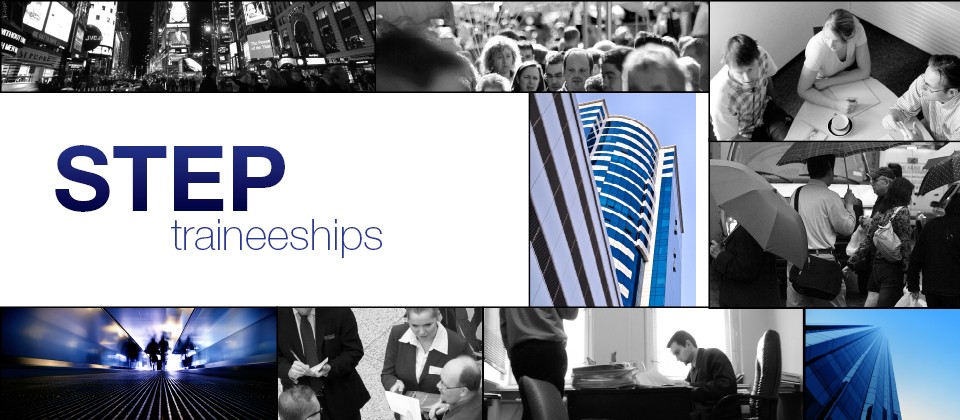 AIJA is again a special partner of the European Law Students' Association, helping them recruiting law firms who can host trainees.
STEP is a trainee exchange programme that enables law students and young lawyers to gain first hand experience of the substantive and procedural law as well as the culture of another country. The Student Trainee Exchange Programme of ELSA offers law firms members of AIJA the opportunity to have highly qualified law students from all over Europe as trainees. The traineeship can vary from 2 weeks to 24 months and can take place in any law related area.
Deadline for sending traineeship requests is end of March 2015.
Download here the programme brochure
Download here the trainee specification form
---
One year as AIJA President
17 March 2015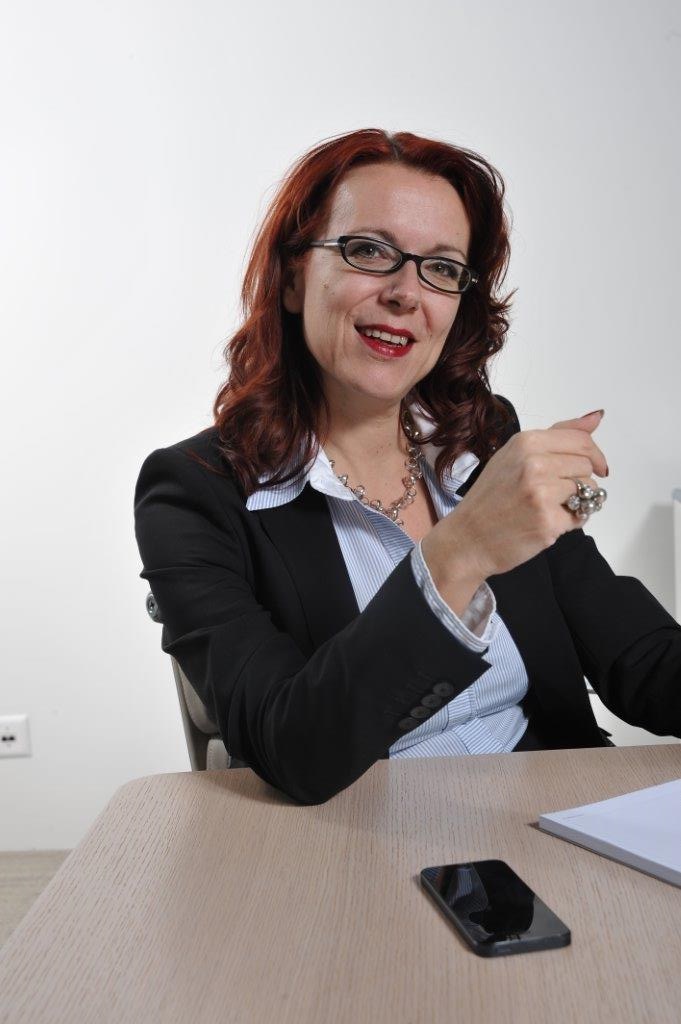 Anita Schläpfer, Immediate Past President of AIJA, talks to the Swiss Bar Association magazine about her experience as President of a dynamic association of lawyers. A lot of responsibility, travels, exposure and fun!
The interview is in German and worth reading.
---
AIJA leadership invited by Elizabeth II
23 February 2015
Today 23 February a delegation of AIJA leadership is invited to attend a reception at Buckingham Palace. Just to confirm how reputable our organisation is!

---
20 February 2015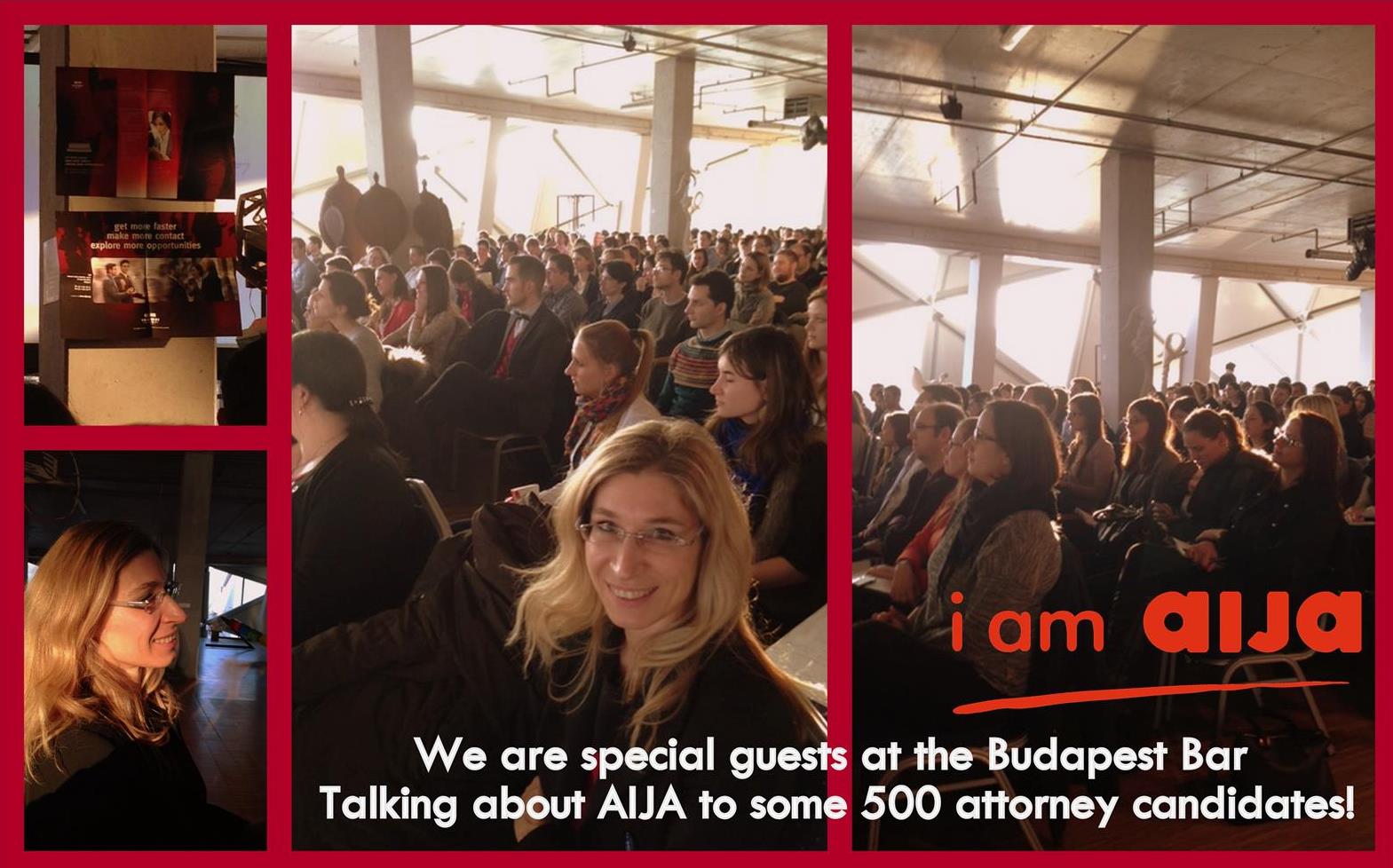 Yesterday we were invited to introduce AIJA to 500 attorney candidates in Budapest.

Orsolya Gorgenyi (AIJA First Vice President) and Anna Ranky (AIJA National Representative for Hungary) had the great opportunity to meet the AIJA members of the future.
We love Budapest!
---
Football Cups for Lawyers
19 February 2015
AIJA is a partner of Mundiavocat, which organises Football cups for lawyers only everywhere in the world.
An exceptional gathering of global lawyers who do like football! Find here below the next cups and JOIN THEM!
MUNDIAVOCAT: Football World Cup for Lawyers
The MUNDIAVOCAT is an international 11-a-side football/soccer tournament dedicated to lawyers and solicitors from all around the world. More than 70 teams from 30+ countries compete in a fun and confraternal atmosphere within 3 distincts tournament by age categories: Classic (all lawyers), Master (over 35) and Legend (over 45). They also enjoy their trip every year to spend some holidays and discover a new destination.
www.mundiavocat.com / www.facebook.com/mundiavocat / www.twitter.com/mundiavocat
EUROLAWYERS : European Football Cup for Lawyers
The EUROLAWYERS is an international 11-a-side football/soccer tournament dedicated to european lawyers and solicitors. About 40 teams from 15+ countries compete in a fun and con fraternal atmosphere within 2 distincts tournament by age categories: Classic (all lawyers) and Master (over 35). For the first time in 2015, a new 5-a-side tournament will also take place at the same dates. Then, the 6th EUROLAWYERS will take place from May 27th to 31st 2015 in Malta.
www.euro-lawyersfootballcup.com / www.facebook.com/eurolawyers
AMERICALAWYERS : American Football Cup for Lawyers
The AMERICALAWYERS is an international 11-a-side football/soccer tournament dedicated to american lawyers and solicitors. More than 24 teams from 6+ countries compete in a fun and con fraternal atmosphere within 3 distincts tournament by age categories: Classic (all lawyers), Master (over 35) and Legend (over 45). For the first time in 2015, a new 5-a-side tournament will also take place at the same dates. Then, the 4th AMERICALAWYERS will take place from April 1st to 5th 2015 in Santiago-Chile.
www.americalawyers-footballcup.com / www.facebook.com/americalawyers
ASIALAWYERS : Asian Football Cup for Lawyers
The ASIALAWYERS is an international 11-a-side football/soccer tournament dedicated to asian lawyers and solicitors. About 10 teams from 6+ countries compete in a fun and con fraternal atmosphere within 1 open tournament without age limit. Then, the 2nd ASIALAWYERS will take place from March 6th to 8th 2015 in Pattaya-Thailand.
www.asialawyers-footballcup.com / www.facebook.com/asialawyers
AFRICALAWYERS : African Football Cup for Lawyers
The AFRICALAWYERS is an international 11-a-side football/soccer tournament dedicated to african lawyers and solicitors. About 10 teams from 6+ countries compete in a fun and con fraternal atmosphere within 1 open tournament without age limit. Then, the 2nd ASIALAWYERS will take place from May 1st to 3rd 2015 in Saly-Senegal.
www.africalawyers-footballcup.com / www.facebook.com/africalawyers
---
Anita Gerdin, Norwegian National Representative, talks about AIJA
18 December 2014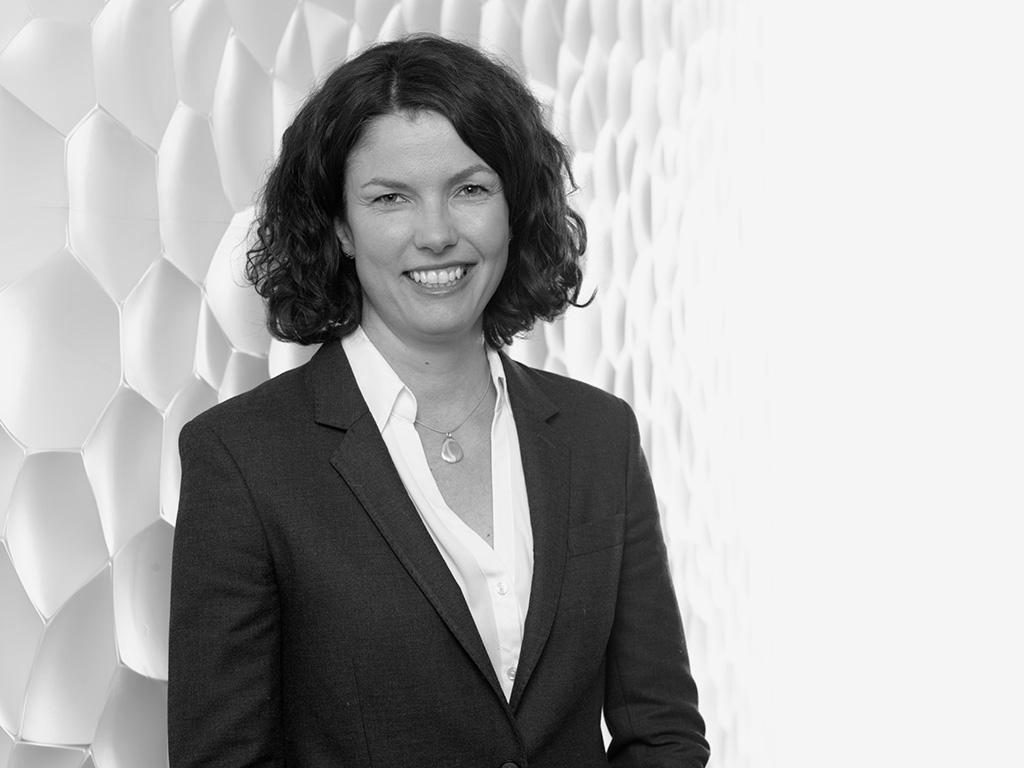 In its world expansion, AIJA doesn't forget to consolidate its Northern network. You can read here a nice article (in Norwegian) about AIJA published today in the Norwegian Bar Association Magazine. Go AIJA go!


---
AIJA partners with Lazarski University
08 December 2014
AIJA partners with the Lazarski University.
AIJA members can have a 50% discount on the registration fees of the LL.M. in Transnational Commercial Practice. The LL.M. emphasizes international business, trade, dispute resolution, and the crossborder practice of law.
Download here the application form
---
AIJA Congress on German legal press
02 December 2014
The Deutscher Anwaltverein, German Bar Association, has published an interesting article about AIJA and the last Annual Congress, held in Prague in August 2014. Vielen Dank to our German colleagues and in particular to Julia Blind, German National Representative of AIJA! Read here the article


---
AIJA travels the world!
03 November 2014
Busy month for AIJA representation at external events.
President Dirk Nuyts has represented AIJA at IBA Annual Congress in Tokyo, ABA SIL fall meeting in Buenos Aires and UIA Congress in Florence.
This is not only a must for all AIJA Presidents to maintain good relationships with other organisations. This is also the best way to show how committed young lawyers are to the development of the profession.
[gallery ids="5792,5791,5789"]


---
My Name is Bond. Argentina Bond
24 October 2014
"My Name is Bond. Argentina Bond". Read here a report on a very interesting joint ABA SIL-AIJA panel!
---
AIJA at Central European University
13 October 2014
AIJA is presenting at the Central European University tomorrow. Click here to read more.


---
AIJA on Swedish press
07 October 2014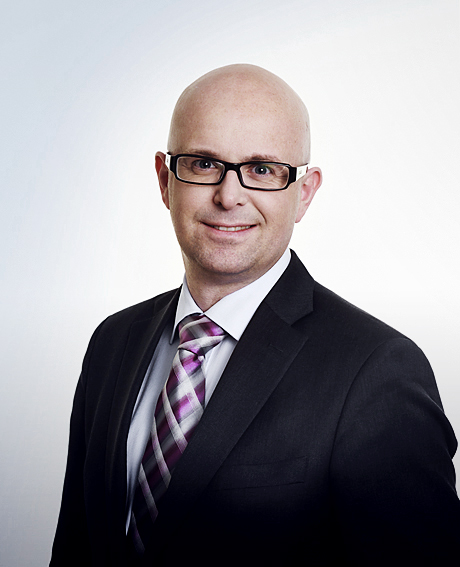 Click here to read an interview to Johan Myrén, AIJA National Representative in Sweden.


---
Kicking off a New AIJA Year!
30 September 2014
Dear AIJA-friends,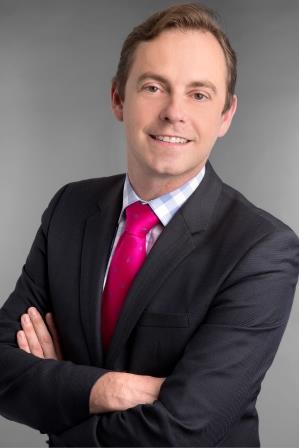 Four weeks ago, at the end of the General Assembly in Prague, I took over the AIJA Presidency from Anita Schläpfer, who fulfilled her Presidency in the most excellent way. Anita serves as an example for me, especially on how she diplomatically coped with the challenges every AIJA President comes across with during his (or her) mandate.
My honeymoon weeks are over now and last week I attended the first AIJA seminar of this working year, which took place in Santa Margherita (Liguria). With an excellent scientific program, almost 70 participants and beautiful weather conditions, Santa Margerita seemed to be the ideal place to kick off the year.
The next part of this year sounds also promising. Seminars will be organised in every corner of Europe, but in the framework of AIJA's expansion plans to the East we will also have a seminar in Shanghai and Tokyo (March and April 2015).
Traditionally we will not leave behind our growing membership in Latin America. With a Half Year Conference and EC Meeting in Santiago de Chile (November) and a seminar in Panama, we hope to attract also a lot of our European and Asian members who want to do business with the Americas.
Our cooperation with the ABA-SIL, IBA and UIA continues and results in several joint seminars. One of these will be the joint AIJA-ABA-SIL seminar on LGBT issues (employment, immigration, estate planning, adoption, marriage,...). It is the first time that AIJA organises a scientific program around this topic and we expect to see you all in April in Brighton.
Our Half Year Conference in May 2015 will take place in Antwerp, which I will always consider as one of the most beautiful cities in the world (and this not because I was born there).
The apotheosis of the year will be our annual Congress 2015 which will take place in London in the first week of September. We expect to beat the record of the Paris 2008 Congress where more than 700 participants attended.
To end my first contribution to the E-zette I want to draw your attention to what happened last week with one of our colleagues in Iraq. Human Rights lawyer and activist Samira Salih al-Nuaimi was tortured and killed by ISIS because she was defending the civil and human rights of her people. This news has shocked all lawyers in the world and together with the Leaders of other International Lawyers Association we are working on a joint and appropriate statement to condemn these barbarian acts. For Samira we hope that she may rest in peace and besides showing our deepest respect for this brave woman, we extend our heartfelt condolances to her husband and three children.
---
Organising PRAGUE AIJA CONGRESS as a life changing experience
30 September 2014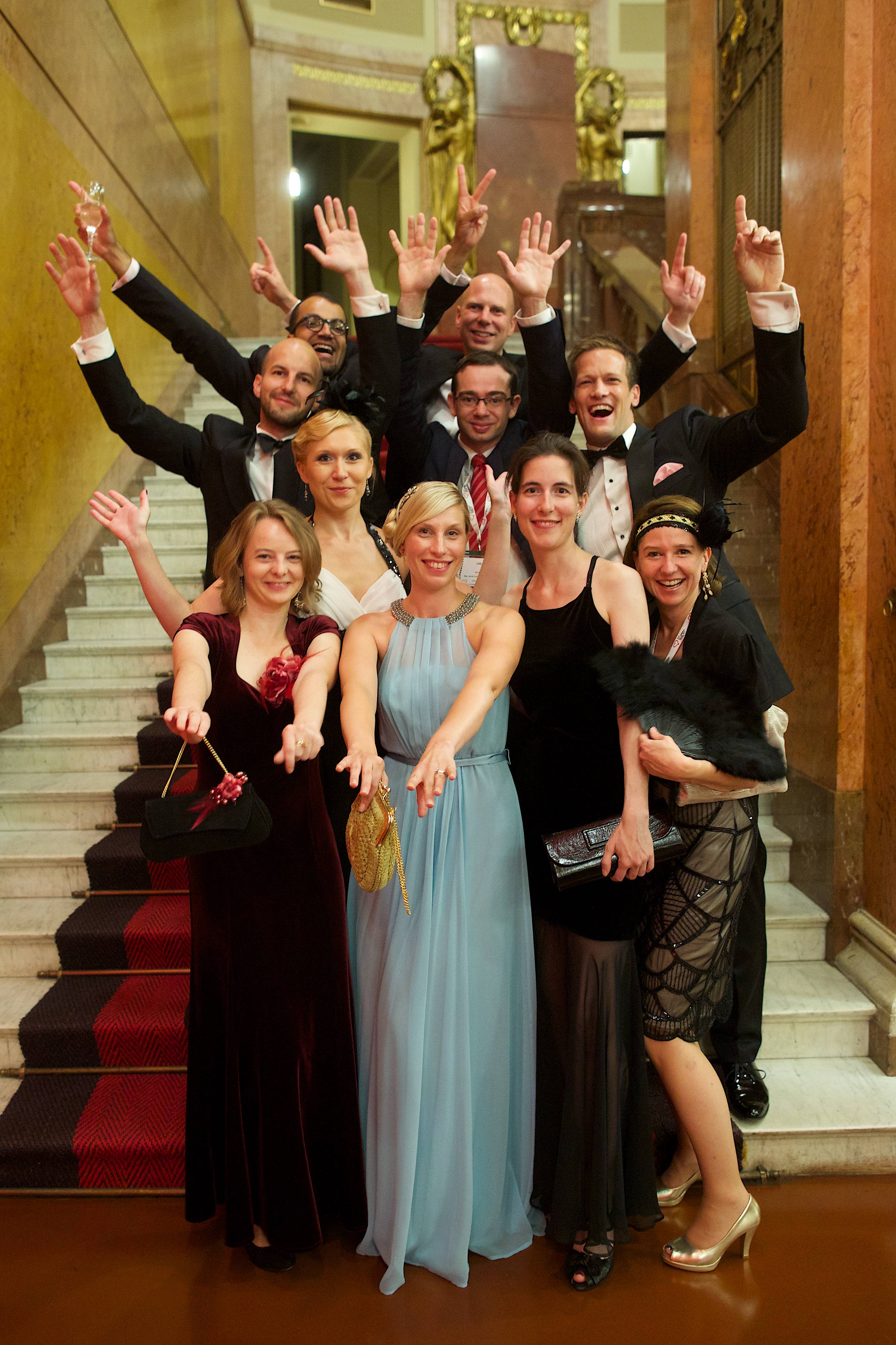 Eva Indruchová, member of the local Prague AIJA Congress Organizing Committee, representative of the Czech Bar Association in Brussels, newly elected member of the AIJA Executive Committee.
When we started to form our local organizing committee (OC) of the Prague AIJA Congress more than two years ago, the whole event seemed so far away! I suspect none of us had a real idea of how BIG this congress would be and what its preparation actually entails. It took a lot of work, time, flexibilty and coordination as several members of our OC, including myself, were based in different parts of the world, such as Dubai, Belgium, Hungary or Sweden. We were indeed local and yet international OC – a true AIJA reflection!
It must have been also the case of all our predecessors in the last 51 annual congress OCs that their enthusiasm, determination and a clear division of work brought every congress to a success. However the personal experience is unique. The possibility to be involved in the decision-making process all along the way, the opportunity to see your own suggestions come true, the chance to learn from your "partners in crime" and to arrive at meaningful solutions after a heated discussion – these are moments in life one never forgets and I am very grateful I lived them through AIJA.
Of course our success as OC would be only partial were it not for the unconditional help of all our partners, including AIJA Secretariat or the Czech Bar Association, which supported the idea of an AIJA Congress in Prague from the very beginning as there are some very enthusiastic former AIJA members in the Bar - including the current President and Vice-President.
We should also not forget the crucial role of the venue: we were lucky to be able to organise the Congress in our "Golden Prague" and we literally basked in all the compliments we received from the participants – even if we knew we were only surrogates, the King Charles IV not being around any more.
However, at the end of the day, it´s all about people. I am glad to say that from OC colleagues two years ago we became friends on the way and for me personally, the greatest satisfaction was then to see AIJA smiling faces from all over the world being HAPPY during our Congress.
---
Discovering the amazing network of AIJA
30 September 2014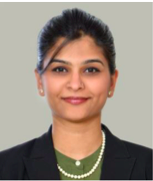 I was thrilled to find out that I had been selected by the AIJA Scholarship Programme to attend the AIJA 52nd Congress, Prague 2014. At 26 years, I am very fortunate to have attended the AIJA Congress which was one of the most phenomenal experiences of my life, both professionally and personally.
Professionally because I believe that while it is crucial to have a thorough and complete understanding of the legal system in one's country of origin, it is equally imperative to understand legal systems around the world. AIJA gave me the opportunity to meet with lawyers from all over the world and through the various working sessions and workshops I had a first-hand opportunity to learn international best practices. I particularly enjoyed the working sessions of the 'Movement of High Net Worth Individuals' and 'Timing, Confidentiality and Strategy in Multi-Jurisdictional Settlement Arrangements'.
Personally, through AIJA, I have created a network of lawyer friends in Sweden, Switzerland, Estonia, Hong Kong, Italy, Czech Republic and America. At the speed dating event, I also met old friends and colleagues from my time spent working as an associate at a firm in London! From hiking up to Krivoklat Castle and participating in the team games to enjoying the parties and after-parties, AIJA ensured that I had a great time socially. The home hospitality evening was a very special experience as our very gracious host; David had organized a lovely barbeque which we enjoyed with Czech wine late into the night, chatting about world and life experiences of all the guests who were from Estonia, Switzerland, Hong Kong and India!
On my return to India all my colleagues and friends were very curious and eager to learn more about AIJA especially after I recounted my wonderful experiences to them. One of the most encouraging aspects of AIJA, especially for young lawyers from non-European jurisdictions is how welcoming and open AIJA is. Right from my selection process, Giuseppe, Anne and Christine were very approachable, encouraging and helpful. At the AIJA Congress, I met various members of the organising committee who welcomed me to contribute to organising various AIJA events and seminars and reassured me that the only requirement was enthusiasm!
After an unforgettable week in Prague, whilst on my flight back home, I found myself wondering if it would be possible to keep up this wonderful network of AIJA friends and colleagues, especially since I was so far away in India. My doubts vanished as soon as I landed in Mumbai. When I switched on my phone I was so pleased to receive messages and emails from my AIJA friends. Thank you AIJA for giving me an opportunity to become a truly international lawyer!
Apoorvaa Paranjpe, AIJA Scholarship winner


---
AIJA, the professional family
30 September 2014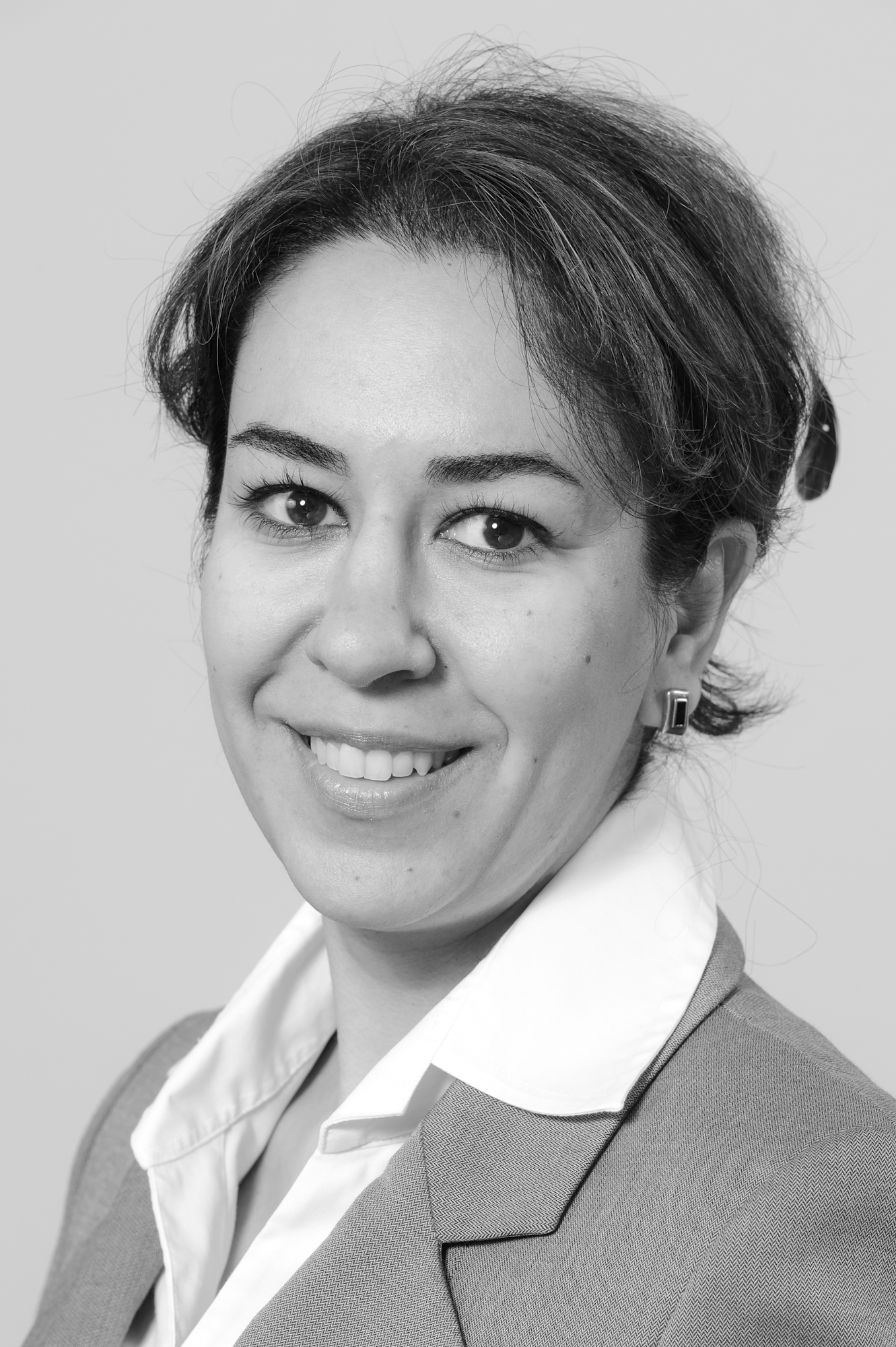 When I was first asked to write about the AIJA as the first-timer, I thought that I am going to write about my professional family and the very exclusive and brilliant week I shared with the leading and young lawyers and partners from round the world. AIJA was combination of different academic, social, networking and deluxe reception and events that could all be offered under great and well-organized management.
I may skip the academic events that per se were very useful, informative and distinct nevertheless since most of the lawyers and professionals have the experience of attending in different conferences and seminars, I prefer to talk about few social and networking events that really impressed me.
I start with the speed dating which was a very creative way of introduction that should have taken place in two minutes under a time supervisor. The speed dating reminded me the first year of study at law school, when you enter the hall of faculty seeing numerous unfamiliar faces with the thirst of getting know your fellows. The speed dating was also practice of networking skill for introduction in very short time. The crowd was well divided by two groups who sat in two rows of face-to-face chairs. By ringing the magical bell the crowd was lead to start and stop talking and to change rows. The speed dating was well scheduled on the first day of Congress so that after 30 minutes I was automatically familiar with considerable people attending the Congress. This event was like a jumping start for me as I could caught up again and talk to the similar faces during the subsequent days and to make good friends and meet great colleagues.
Nowadays doing sport for lawyers and also for other professionals is a must and this was not also ignored from the sharp eyes of the AIJA's directors. Purchasing a good quality red T-Shirt with the logo of SOS Avocats was our ticket for joining the jugging 10k in the third day of the Congress. SOS Avocats (coordinated by the Human Rights Committee of AIJA) organized the run for human rights. Obviously not all the AIJA red team finished the 10k run and few left after 5k and even earlier but the common spirit of the participants that motivated everyone to wake up early in the morning and to join for human rights run was inspiring.
Now that I look back into the papers and catalogues of 52nd AIJA Congress in Prague, I am not only remembering the colorful and happy days of Congress but also feel that I miss my professional family and look forward for the re-join next year in London.
Encyeh Seyed Sadr, AIJA Scholarship winner
Bayan Emrooz Law Firm
Tehran, Iran
---
AIJA HYC Zurich 2014 – Once upon a time...
30 September 2014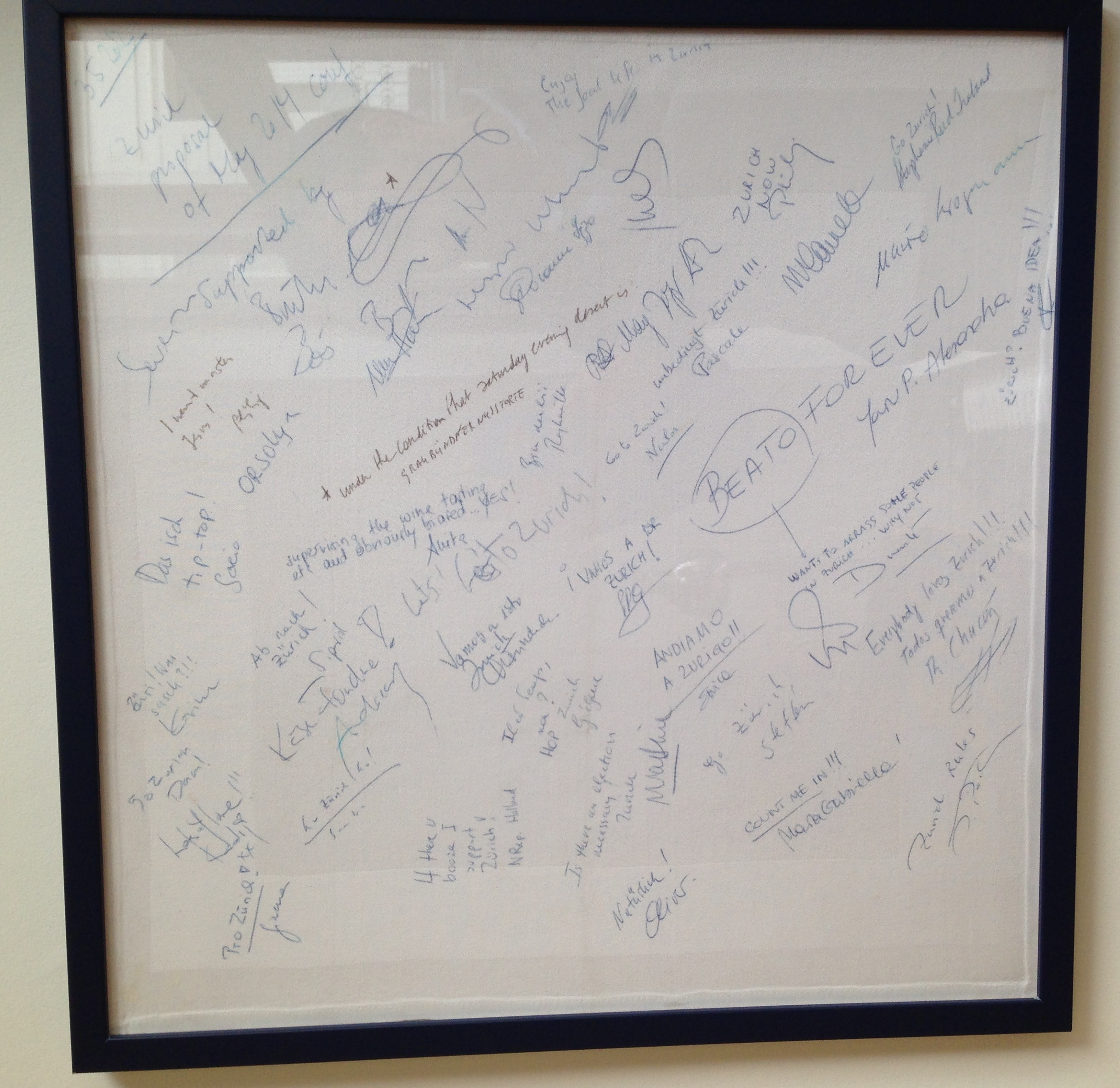 Once upon a time… three AIJAistes, Ines Pöschel, Severin Roelli and Beat Brechbühl, who were (almost/partially) overaged.
Being very sad about having to leave their friends soon, they decided to do a farewell gathering. Yet, how many of their friends would fly to Zurich without having a decent or at least a business reason?
After hours of reflecting, discussing and drinking in London, they concluded univocally: Let's just organize a Half Year Conference. So decided, and within minutes there was a historical high number of supportive signatures on a napkin, and it did not come as a surprise that the Bureau approved both organizing committee and venue.
The other day, the three musketeers noticed that powering up the organizing team is one of the key lessons learned after having organized so many events with AIJA, even more if you are about to overage. Hence they looked around to expand their team with younger ones and found the perfect match in the persons of Raphaëlle Favre Schnyder and Sandra De Vito Bieri.
The remainder is history: They organized the May 2014 HYC in the newly built Renaissance Hotel under the heading "Learning from the Best" which included insights from top notch negotiators, from a Secretary of State, from a seasoned investor and entrepreneur, and from CEOs and former CEOs having experienced personal or professional crises and challenges. Both the participation numbers and the numbers of AIJAistes in the conference rooms (!) were overwhelming, and the feedback of the so many participants was thoroughly positive and highly rewarding, also with respect to the social program and of course the embedded home hospitality…and the three oldies reached their (only..?) goal: to create a perfect opportunity for a big farewell to their friends in AIJA!
Beat Brechbühl, Ines Pöschel, Severin Roelli, Sandra De Vito Bieri, Raphaëlle Favre Schnyder
---
A Nigerian in Zurich
30 September 2014

I was excited to learn that I had been selected for the AIJA scholarship grant to attend the Zurich Half Year Conference. I was happy at the opportunity to make my first visit to continental Europe. Apart from looking forward to attending the Conference, I was also looking forward to experiencing the sights and sounds of Zurich.
I immediately applied for and was issued with a Swiss Visa. I arrived Zurich (via Paris) on May 7 2014 at about 8 am. It was raining. Coming from Lagos, Nigeria with a population of around 17 million people, my first shock was the limited number of people I saw on the streets. I had no difficulty locating the Hotel and settled in immediately.
The welcome cocktail was an interesting experience. I had the opportunity of meeting young and vibrant lawyers from across Europe. I was also excited at the face-face meeting of AIJA's staff who were responsible for planning my trip. Later that evening, we were hosted to a dinner in a beautiful restaurant. Surely, these welcome activities set the right mode for the scientific programmes that were to follow.
The scientific sessions that followed were very educating and enlightening. I particularly enjoyed the story about the United States Department of Justice investigations of Panalpina's operations in Nigeria. In my view, the topics for the sessions I was able to attend were timely and engaging. Also, the organisation of the sessions was near perfect. The speakers arrived on time and each kept to their time limits. Save for the International Bar Association's Annual Conference, I have never seen a conference with so many attendees so well organised. To the organizing committee, I say – very well done!
I also enjoyed the home hospitality dinner. During the dinner, we talked about so many things and I particularly enjoyed the opportunity to listen and learn from the experiences of lawyers working in different jurisdictions. The home hospitality dinner is a great idea!
My trip to Zurich was academically and socially rewarding and I look forward to participating in future AIJA's activities. Chinedum Umeche, AIJA Scholarship winner
ACIArb, Barrister and Solicitor Lagos, Nigeria
---
Be fast and save €50.000 for your clients through investing into Hungarian EU residency permit in 2014
30 September 2014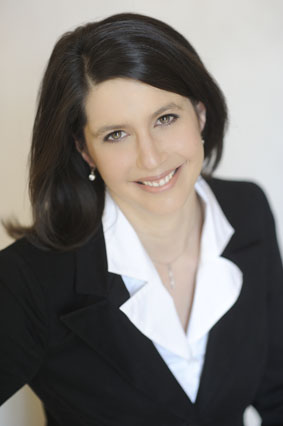 Hungary issued the Hungarian Residency Bonds with a face value of €250,000 and a maturity of 5 years under legislation approved in 2012. The Hungarian Residency Bond system is considered as one of the best residency programs in the world, as other countries offering Residency Investment Programs either require a substantial real estate purchase or a much higher financial contribution.
By investing into Hungarian Residency Bonds, a foreign national - individual or via his/her majority-owned company - can obtain a Hungarian EU residency permit. As a result, the resident and his/her family can travel, work and live visa free in the Schengen area: he/she can stay freely in any Schengen country for a maximum of 90 days from any 180 days. On the other hand, having such a residency permit does not oblige the investor to spend any time in Hungary, if he/she does not wish to do so.
After 6 months of having the initial residency permit, the Hungarian residence permit can be converted into a permanent residence permit which is valid for life. On the other hand, after 5 years when the bond is paid back, the applicant is still qualified for permanent residency, i.e. can keep the permit. This way obtaining the residency permit is rather to be considered as an investment.
The process of obtaining the Hungarian EU residency is simple and very fast. If all the paperwork is in order, the residency permit is issued in 8 days, exceptionally fast within the EU.
By the end of August 2014 the Hungarian Government Debt Management Agency sold 1102 residency bonds. The popularity of the program allowed the government to recently submit a bill to the Parliament that would raise the face value of the residency bonds to €300,000 as of January 1st 2015.
By the end of 2014 the applicants can still buy their Hungarian EU residency permit for €250,000, which is €50,000 less as if they would by it in 2015.
For more information please contact:
Dr. Anna Ranky LL.M, anna.ranky@rankyugyved.hu
Ranky Law Firm, www.rankyugyved.hu
---
Let the data earn, but safely!
30 September 2014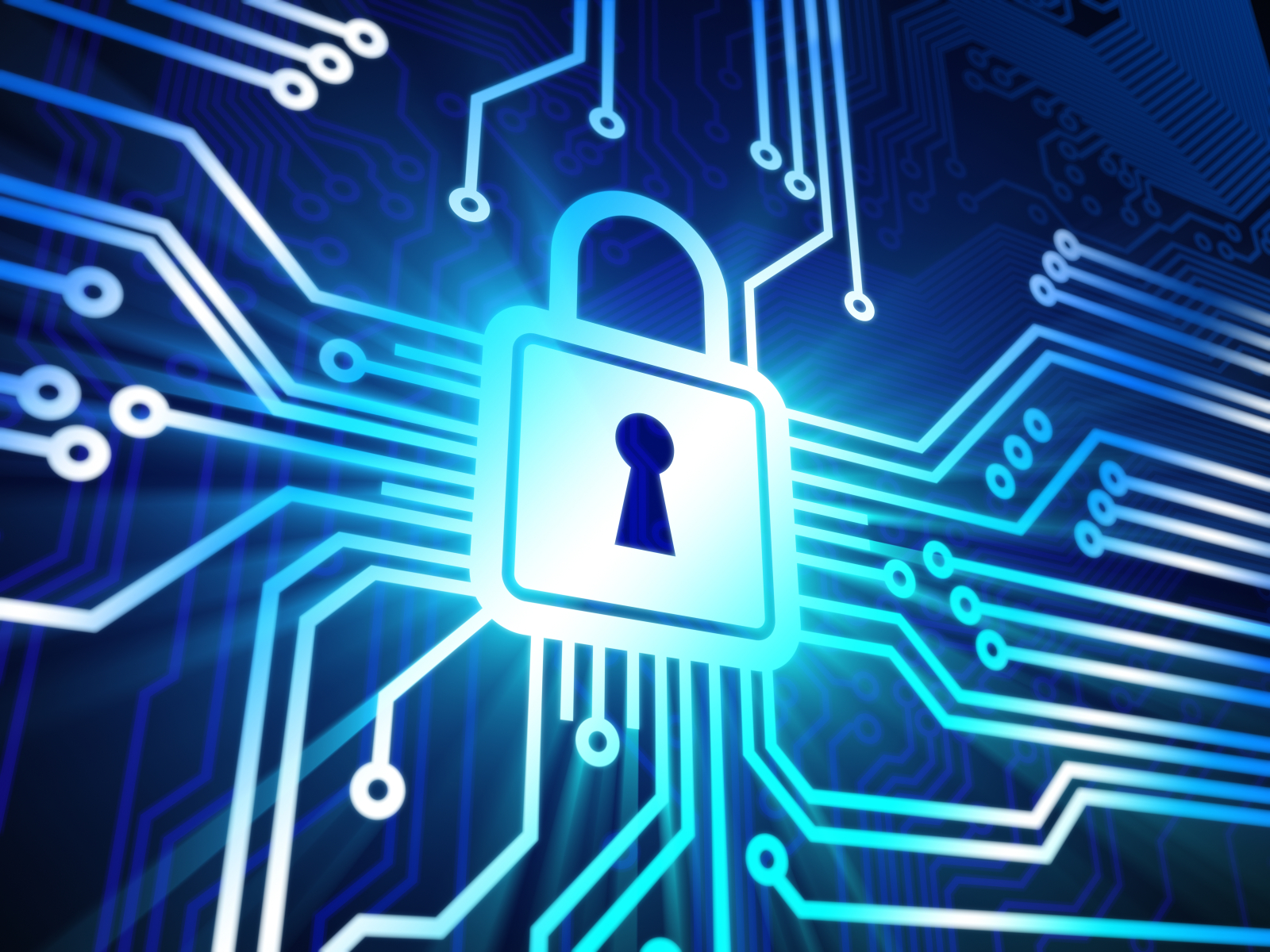 Technology, software and internet-based programs now allow companies to sort and share their data in a sophisticated way in order to increase profits, gain new clients and create more opportunities. But new technologies also come with risks in the area of data storage, especially sensitive data.
Risks
We see potential risks in: (i) the possibility of unauthorized access to data saved in the cloud; and (ii) access to data within the company using "big data" technologies.
Liability of statutory body
Such unauthorized access to data may cause damage to the company. The responsibility for making decisions about using new data storage technologies, whether in fact provided by an IT specialist or CIO, always lies with the statutory body of the company.
Why should the statutory body always pay attention? In the case of insufficient data security the statutory body risks a breach of professional care.
It is very probable that the courts will apply their previous decisions regarding the breach of professional care and the duty of the statutory body relating to the security of data storage in the company. If the statutory body is aware of specific cyber threats or, even worse, if the company has already experienced an unauthorized intrusion, it is necessary to act quickly and reduce the risks of the possible liability of the statutory body. It is possible to ensure the company avoids damages while still being able to use the technology.
Issues to be considered in your company
Company using technology for storage sensitive data in the cloud or using "big data" technology needs to consider following issues and implement them within the company:
Consider what can be done to reduce the risk related to security of company data storage;
Identify measures that had been previously performed in improving the security of data storage and preventing possible breaches. If the measures have not been implemented, they should be implemented as soon as possible. If they have already been implemented, they should be restored or improved;
Contractually regulate the liability of providers of cloud storage so that it is safe enough for the company regarding all the risks;
Negotiate or increase the limit of insurance of data security protection that the company manages or handles.
Rentsch Legal Prague, Czech Republic petra.trojanova@rentsch.cz


---
Force majeure" contractual protection in Israel?
30 September 2014
A brief insight pursuant to Operation "Protective Edge" 2014
Adv. Benjamin Leventhal
Litigation Partner at Gideon Fisher & Co. Tel Aviv Israel
The doctrine of force majeure, meaning a contractual protection/disclaimer for non-performance of a contractual obligation due to unexpected occurrences, usually applies also to instances of acts of war; military acts; hostilities; terrorist activities and more, and in many cases a party invoking said argument (assuming fulfillment of common conditions), will indeed be entitled to protection from breach of contractual obligations.
In Israel, however, while based on the similar principals of law (a rather interesting combination of common law and civil code), the doctrine applies rather differently, and is very limited in providing force majeure protection in cases of acts of war, terrorism, militant hostilities etc., if at all.
Contracting parties regarding an Israeli related matter or party, would NOT be able in many cases to use the argument of force majeure based on act of war or terrorist activity (such as the 2014 "Protective Edge" operation) to justify noncompliance or nonperformance of a contractual obligation – this is because in Israel, the courts perceive the foreseeability of acts of war as something a contracting party must or should take into consideration when doing Israeli related business.
This approach originated in the 1970's, where the courts held that until Israel reaches the peace longed for with its neighbors, the risk of war at any designated time, close or remote, always exist, and the unpredictability of peace and war is actually the predictable for any Israeli (that should always predict a possible state of war).
There seems to be a slight movement in the case law toward applying a more somewhat liberal approach applying the force majeure doctrine.
Thus, in Israel, it is extremely important to be aware of the somewhat different status of the "force majeure" doctrine and the following:
Control the unknown rather than have the unknown control you.
In case of failure of any kind to perform contract, due to the military operation "protective Edge", or such militant occurrences - breaching party may be prevented to raise the "force majeure" defense, and perhaps remedy is in place.
For a breaching party it is important to align the "force majeure" argument with the case law in order to achieve protection from claims of remedy etc.
For the full article please visit the website www.fisher-lawfirm.com
---
New appointments at AIJA
17 September 2014
Please find below the results of the recent elections held at our last General Assembly which took place in Prague on 30 August 2014 as well as the different appointments decided during the Congress which will bring new energy and strong personalities to our (already strong!) community of AIJA Officers.
Bureau
Dirk H. Nuyts, President (new position)
Anita Schläpfer, Immediate Past President (new position)
Orsolya Gorgenyi, First Vice-President (elected by the General assembly)
Nicolas Thieltgen, Secretary General
Philippe Notter, Treasurer (elected by the General Assembly)
Justyna Szpara, Deputy Treasurer (appointed by the Bureau)
Extended Bureau
Marta de Oliveira Pinto Trindade, Co-Chair Law Course Committee
Justus Jansen, Co-Chair Law Course Committee (newly appointed by the Bureau)
Lara Vivas, Co-Chair Law Course Committee (newly appointed by the Bureau)
Renata Antiquera, Co-Chair Membership Forum
David Frølich, Co-Chair Membership Forum (newly appointed by the Bureau)
Pablo Pedrajas Quiles, Co-Chair Membership Forum
Benjamin Borsodi, Co-Chair Forum of the Commissions
Martine Hoogendoorn, Co-Chair Forum of the Commissions (newly appointed by the Bureau)
Mark-Oliver Kühn, Co-Chair Forum of the Commissions
Human Rights Committee
Anita Schläpfer, Chair Coordinator
Anna Birtwistle, Co-Chair
Raphaëlle Favre Schnyder, Co-Chair
Newly elected Executive Committee Members (in alphabetical order)
Ferenc Ballegeer
Michel Bonne
Christian Elbert
Marco Ferreira Orlandi
Paola Fudakowska
Emiliano Ganzarolli
Eva Indruchova
Henna Kinnunen
Jaap Kloppers
Benjamin Leventhal
Rosa Isabel Peña Sastre
Maïte Ottes
Thilo Pachmann
Karen Ramm-Schmidt
Tomas Rybar
Giuseppe Scotti
Babak Tabeshian
Pieter Van den Broeck
Pablo Vinageras
Birgit Wöhren
They will join the other Executive Committee members elected in the past years who are still in office:
José Miguel Algorta Garicoits, Elena Annez De Taboada, Renata Antiquera, Anna Birtwistle, Sergio Calderara, Oliver Cleblad, Aurélien Condomines, Cédric De Pouzilhac, Wiebe De Vries, Stephan Dittl, Nils Doehler, Hilka Eckardt, Jean-Rodolphe Fiechter, David Froelich, Jean-Philippe Jacob, Mark-Oliver Kühn, Esther Martin, Jasvinder Nakhwal, Luis Uriel Perez Delgado, Caroline Pluta, Christian Presoly, Joe Räber, Anna-Kaisa Remes, Jan Rolinski, Rasheka Scott, Simone Stebler, Matias Vagedes, Leo Van Den Hole.
Newly appointed National Representatives
(for a complete list of National Representatives and local contacts, please click here)
Belgium, Marie Brasseur
Chile, Sergio Urrejola
Croatia, Zeljka Filipcic
Czech Republic, Denisa Molnar
Denmark, Nis Marinus Dommergaard
Estonia, Kadri Kallas
Hungary, Anna Ranky
Israel, Yaov Noy
Italy, Giuseppe Cristiano
Latvia, Kristine Zvejniece
Lithuania, Laurynas Lukosiunas
Mexico, Samuel Chacon
Norway, Anita Gerdin
Peru, Diego Huertas
Poland, Ludomir Biedecki
Slovak Republic, Slavomir Cauder
Switzerland, Thomas Peter
Turkey, Kortan Toygar
UK, Mark Beardsworth
Uruguay, Alejandra Garcia
Newly appointed Commission Officers
(for a complete list of commission officers, please click here) Banking Finance & Capital Markets Law Gerard Correig, President Corporate Acquisition & Joint Ventures Jérôme Vermeylen, Vice-President Corporate Counsel Maks Prokop, President Bjørn Krog Andersen, Vice-President Intellectual Property, Technology, Media and Telecommunication Olivier Sasserath, President Arpad Gered, Vice-President Technology Ave Piik, Vice-President Telecom International arbitration Pascale Gola, President Hagit Elul, Vice-President International Business Law Frank Boyle, President Milena Prisco, Vice-President Labour Law Andreas White, President Jan-Ove Becker, Vice-President Emiliano Ganzarolli, Vice-President Real Estate Law Carolijn Kuipers, Vice-President Skills, Career, Innovation, Leadership and Learning (SCILL) Henrietta Mason, Vice-President Transport Law Niels J. Friborg, President Scott Pilkington, Vice-President Javier Zabala, Vice-President You can see here the official communication by the Secretary General


---
Annual Congress 2014 - Press release
04 September 2014
Last week more than 550 international lawyers coming from 55 different countries visited Prague and took part in the AIJA Annual Congress 2014.
Over 5 days with more than 50 hours of training and lectures and a number of social events held in the most prestigious locations of the Czech Republic Capital made this another Break-The-Record event, with the highest participation at AIJA Congresses since 2008.
Congress participants appreciate the div
ersification of working sessions offered, addressing all areas of international law practice, as well as the possibility to network in a friendly environment with global business partners.
At the AIJA General Assembly, convened in Prague on 30 August, Dirk Nuyts became the new President of the International Association of Young Lawyers. Nuyts, Partner at Fragomen Global LLP , is a Belgian lawyer based in Zurich, where he assists Swiss and multinational corporate clients and HNWI's with all aspects of their immigration needs. After a long career within AIJA, including being National Representative for Belgium and Secretary General of the Association, Dirk is now leading AIJA for the upcoming year.
"With an increasing number of young, motivated and talented members all around the world, AIJA is today an institution for the international legal community. Our membership is strong and our events are an outstanding platform for career-building lawyers' personal and professional development. Our passion for the rule of law must be the lighthouse leading our actions and protection of human rights. If there is one profession in the world that consists of people who have the privilege and the talent to speak out loud about anomalies in the respect of every human being, it is the profession of lawyer".
Download here the Press release
---
Open officers positions at AIJA. Apply now!
21 May 2014
Like every year, the Annual Congress is also the opportunity for AIJA members to take a step forward.
A number of National Representatives, Contact Persons and Commission officers will be stepping down, be it because of the end of their three-year term, be it for other reasons.
This is a great chance for you to shine, to increase your visibility within the AIJA network and beyond. Become an AIJA ambassador, commit more and boost your personal and professional development.
Have a look at the calls here below and find out the open positions. You have time until 9th June to apply.
If you are interested and need further information on the roles involved and responsibilities, you can have a look at the handbooks below.
---
AIJA Association Manager on global press
15 May 2014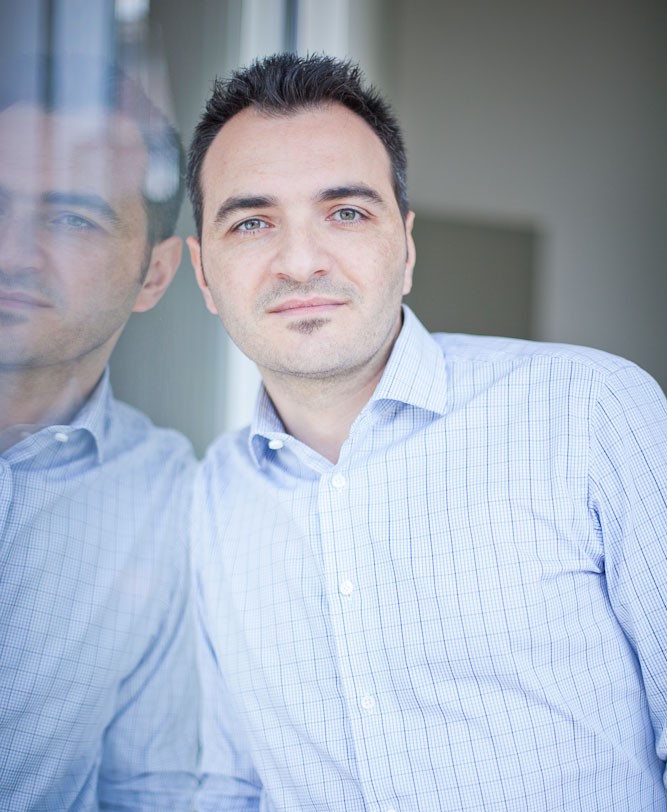 Giuseppe Marletta, AIJA Association Manager, is on the press and talks about his career and AIJA events. Great interest for our association and all the many talents we are proud to have with us.


---
Half time!
28 March 2014
Dear readers, dear AIJA Friends,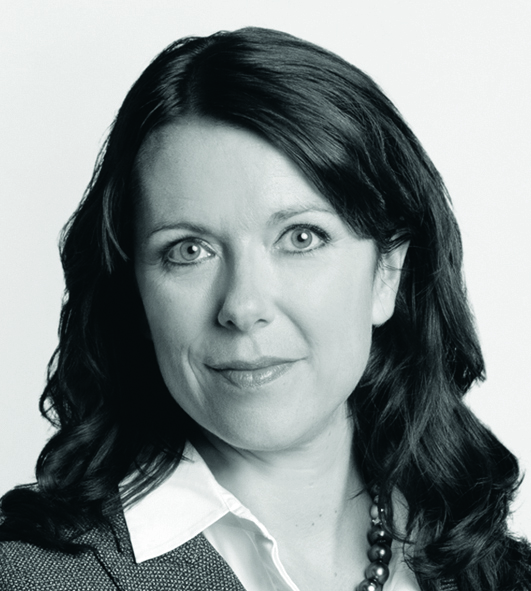 Already six months passed since I faced my first challenge as President of AIJA, namely to impeccably pronounce the names of all officers at the first Executive Committee meeting I chaired at the end of a memorable Annual Congress of AIJA in Buenos Aires. Half time! Let me share some insights on what the Bureau, our staff in Brussels and I have working on since then.
You may remember that, within the framework of the present Strategic Plan of the Bureau of AIJA, my work plan and, hence, the efforts of AIJA leadership and staff during "my" year, focus on (i) membership development, among others, by making our wonderful Association and the opportunities it offers better known to the "young youngs", (ii) AIJA's profile in professional advocacy by supporting our Human Rights Committee it its activities and (iii) high quality services for our members. We have all put a lot off efforts in achieving these goals as well as other tasks.
I met quite a few young (and older) lawyers who expressed regrets that they had not heard about AIJA until they only had a few (or – even worse – no more) years to go before turning 45. Hopefully, this can be changed by increasing our membership development and marketing efforts with the "young youngs", i.e., law students and graduates who have not yet passed the bar exam. To this end, as explained in more detail in this edition of the E-zette, we successfully launched a cooperation with the European Law Students' Association (ELSA) in November 2013. This cooperation relates to ELSA's student trainee exchange programme (STEP). The participating firms of our members get the opportunity to employ a trainee (at terms suitable for the firm). AIJA (and the participating firms), get visibility among a group of more than 30,000 law students who are members of ELSA. We are considering ways to pursue a similar cooperation with associations and/or with universities in other geographical areas (please let us know if you have respective contacts). Another initiative in this area relates to introducing a new category of "supporting membership" for law students and graduates. We will present this project in detail to the Executive Committee at the May Half Year Conference in Zurich. Remember: This group of people may not yet have the resources to regularly attend our events. But it comprises our members of tomorrow. They should know about AIJA when they start their career in a law firm or an enterprise.
Professional advocacy is an important statutory objective of AIJA. In particular, human rights matters should be on the radar of each one of us, however young we are. We have recently intensified the cooperation with other associations in this area. Also, based on the respective initiative of our Human Rights Committee, the Bureau was able to approve, and present to the Executive Committee at our last November Half Year Conference in Luxembourg, a face-lift for SOS Avocats, incl. a new appealing logo. The updated SOS Avocats charter reflects today's mandate of the Human Rights Committee and how this mandate is funded. Remember: SOS Avocats receives allocations out of the general budget of AIJA but also relies greatly on donations of our members. Please participate in the respective projects of the Human Rights Committee and donate a few (or many) Euros, e.g., when you register for one of our events.
Offering excellent learning, development and networking opportunities is maybe the most obvious objective of AIJA. To a great extent, it is our members who create these opportunities when they organize Annual Congresses, conferences, seminars and informal gatherings. The (Extended) Bureau and our staff in Brussels are here to supervise and support these efforts, thereby both ensuring and providing high quality services on all levels, at the same time taking into account the financial means of our Association and its members. A lot has being going on in the background in this respect. With the competent guidance of our Association Manager, Giuseppe Marletta, we continued the process of reviewing and, where deemed appropriate, streamlining our relations with external providers. In particular, we wrapped up our cooperation with Judy Lane Consulting, our external professional congress organizer (PCO) successfully and in a friendly manner and started to perform the respective tasks "inhouse". We are able to do so thanks to the expertise of both our Event Manager, Christine Masure, who started her job right before the Buenos Aires Congress, and of our Office Manager, Anne Degimbe, as well as our new database and online registration system that went live only a few weeks ago. The launch of the new database and online-casino osterreich system was a major achievement into which Giuseppe invested countless hours. Apart from the online registration tool – Have you noted that you are now able to pay for your membership and event registration fees with your American Express credit card? – you will also find a new integrated membership directory when you are logged on to our website. Remember: This directory is only worth as much as the data contained in it – please keep your coordinates up to date or let us know if they are outdated.
The above are only examples of what we all have been up to since Buenos Aires. All of us, (Extended) Bureau members and Brussels staff alike, have dealt with numerous (bigger and smaller) other tasks during the past months. We had (Extended) Bureau meetings in Rome, Luxembourg and Bruges, a normally bi-weekly call among the (Extended) Bureau, and I also had a weekly management call with our Association Manager. On these occasions, we discussed, and took decisions on, various topics, some more difficult than others. I opened many great AIJA seminars (I thank my Bureau colleagues for replacing me at those that I could unfortunately not attend) and congratulated many excellent Organizing Committees. I sometimes wished I were Captain Kirk in Star Trek (Beam me up, Scotty…). I held up the AIJA flag at the major events of IBA, UIA and ABA Section of International Law as well as at legal year opening ceremonies of various national bar associations (again, thanks to the officers who stepped in at a few of them) and other meetings with bar leaders and law firms. I travelled to Prague for visits of intriguing Congress sites and fine food tastings (you can indeed look forward to our Congress in August this year!). I purchased many pairs of nice shoes (my souvenir from each location to which my AIJA office brings me – what a great excuse for completing my collection!). I had a great evening in Brussels on the occasion of a delicious Christmas dinner with our staff and wrote dozens of personal Christmas cards to our dear Honorary Presidents as well as the leadership of other bar associations on the next day. I wrote even more thank-you letters to AIJA officers, event organizers and other colleagues and sent and read thousands of e-mails with "AIJA" in the header.
And while working on all of the above (and more), I found it simply amazing to see how much dedication, heart and hours AIJA members dedicate to making our Association what it is. It is sound proof of one of the unique points about AIJA that I stress when speaking of AIJA with other associations, law firms, bar leaders: AIJA is for members – by members. Not a single AIJA event and none of the above tasks would be possible or worthwhile, if not for our active members, my colleagues in the (Extended) Bureau, our other AIJA officers, our members who serve as organizers, moderators, speakers and panelists. I cannot say often enough how much I cherish this.
THANK YOU.
Anita Schläpfer, President of AIJA
---
Heading to Prague
28 March 2014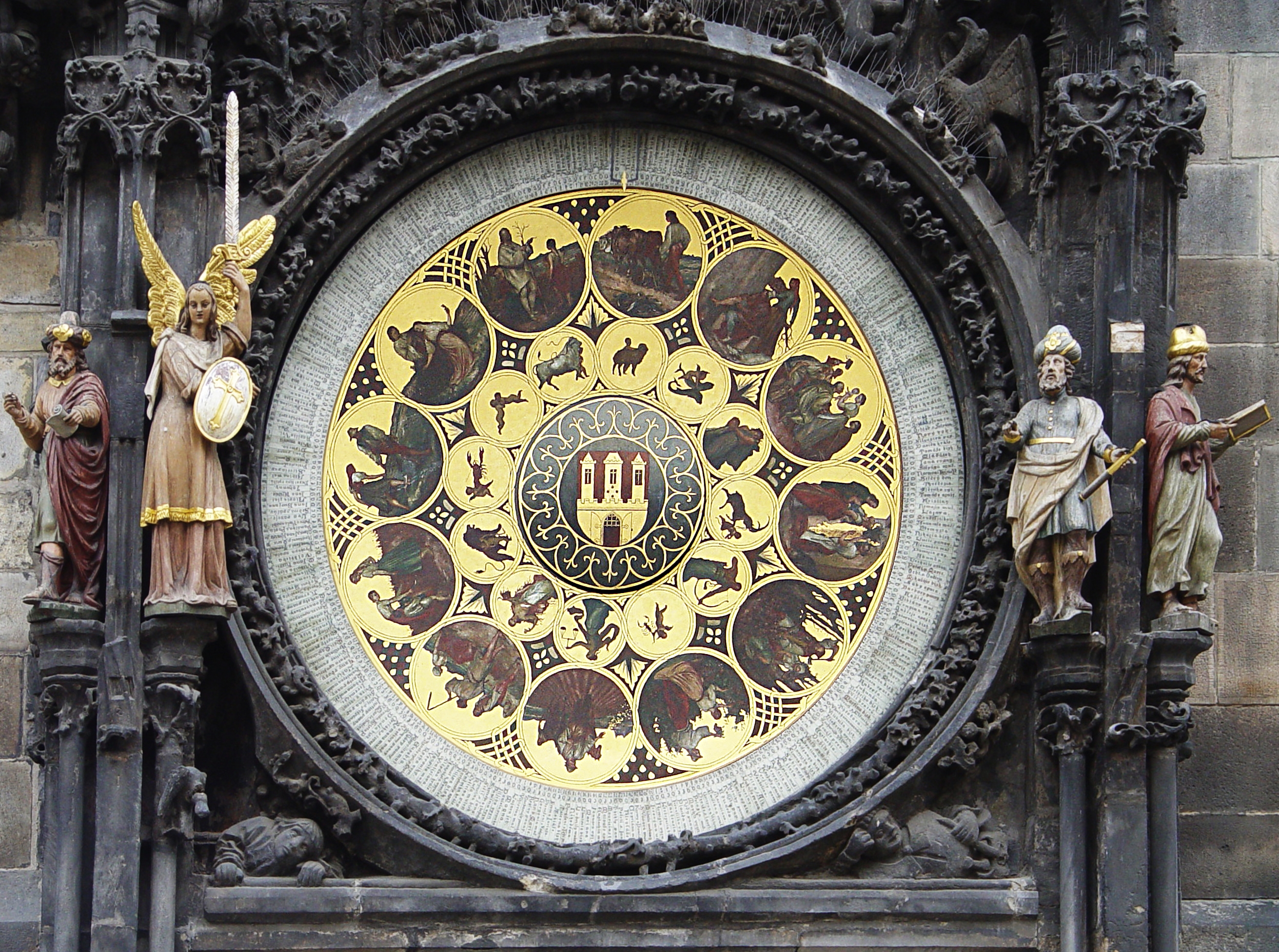 With around 20 events per year, AIJA could not disregard the vibrant city of Prague, one of the most dynamic hubs of Eastern Europe. On 26-30 August 2014 around 600 young lawyers from all over the world will gather at the Intercontinental Hotel in Prague to discuss about trends of international law as well as opportunities to develop further their business.
Working sessions include Counsels' Role in International Arbitration Proceedings, Insolvency in the Real Estate Industry, High growth companies and how to fund them, Communications with the tax authorities, and other informative workshops on Transport Law, International Business Law, Intellectual Property and much more. A five-day intense scientific programme where all lawyers (of all ages!) will find topics of their interest.
An AIJA Congress is not only a unique opportunity to learn more and follow interactive sessions to be up to speed with latest international legal trends. It is also THE chance to be part of a network that one can hardly find somewhere else: over 50 countries represented, attorneys and counsel dealing with all kinds of legal matters will all be there, in the city of Prague. They will not only share their views during the daily scientific programme but they will be part of an entertaining social programme. This will bring them to discover hidden gems of this fantastic city, enjoying a pleasant ambiance while doing business and building long-lasting professional relationships.
In particular, one of the highlights of the AIJA Annual Congress, is the Home Hospitality Dinner where local lawyers open the doors of their firms and houses to host intimate dinners, allowing foreigners to find out more about Czech food and renowned hospitality. What a great opportunity to showcase Czech cuisine as well as talk about business in an informal setting!
Looking ahead, Giuseppe Marletta, Association Manager, commented, "We look forward to our Annual Congress in Prague, to welcoming new members to our inspiring conference, to advancing their knowledge of the ever-changing legal world and preparing them for their future as high-achieving lawyers."
This Congress is the right opportunity for Czech law firms that wish to expand their network and be part of the young lawyers global community.
Registrations open in April. For further infromation about the AIJA Annual Congress 2014, http://prague.aija.org/
---
3D Printing and Intellectual Property
28 March 2014
1. Introduction: What is 3D Printing?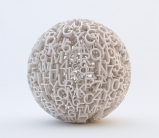 Although 3D printing has become much more widely known, it is still a concept that is unfamiliar to many, and more have never seen the technology in action. A 3D printer is a machine that builds objects, by adding very tiny layers of material on top of each other - effectively, it "prints" in three dimensions.
The cheapest 3D printers are now available for less than $1,000, and they can be used to print objects as varied as coat hangers, teacups, cufflinks, toy cars, and Christmas decorations, all at a negligible cost. These 3D printers can, however, also build prototype models of new product designs; something which typically costs many hundreds or thousands of dollars to have made. Importantly, 3D printer technology is booming and evolving fast.
The potential impact of the 3D printer on society at large has been compared to that of the PC – arguably, it may be bigger. Imagine a company's products no longer being manufactured in China but around the corner in a "print-shop". Once such manufacturing becomes widespread, it might be possible to scrap half the world's shipping fleet and reduce the ecological impact of any such production significantly. Because 3D printing is what is called "additive" manufacturing, it produces significantly less waste than traditional manufacturing, which still uses the "carving out and throwing the waste away" approach. Moreover, 3D printing already uses many materials such as plastics, metals, ceramics, bio-materials (including both foodstuffs and elements of human tissue such as cartilage, or a lower jaw, or the carrying structure of organs such as kidneys, with items as varied as drugs (DNA-based 3D printing) and guns just around the corner.
2. Technological and Market Evolution
3D printing has evolved quite fast, particularly at the low-end, customer-facing side of the technology. While companies such as Materialise and 3D Systems have grown significantly by providing better and cheaper products at the high-end (allowing much cheaper and complex prototype development), there has been a boom in businesses offering DIY (indeed) 3D printers, from companies such as Ultimaker, Makerbot, RepRap, and PP3DP. These printers have become faster and more reliable, and smaller and more sophisticated. This has allowed the scope of items that can be produced with a 3D printer to expand greatly.
While such hardware advances are impressive, the real fast growth in respect of 3D printing is, as always, in software. Designs of printable objects have increased significantly spectacularly thanks to websites such as Fabber, Shapeways, Ponoko and Thingiverse. One of the more interesting designs seen recently is the 3D printing of vinyl records – with the music on it! While the technology is not quite yet at the desired level, it gives an idea of things to come. Does that mean that consumers will be able to physically copy their old vinyl record collections soon?
3. Intellectual Property Developments.
The world of intellectual property, not surprisingly, has taken notice of 3D printing and a number of trends are, consequently, starting to emerge.
First, patent trolls have attempted to try and cash in on 3D printing. In true patent troll spirit, former Microsoft CTO Nathan Myhrvold's Intellectual Ventures filed a patent on a system of digital rights management ("DRM") control of 3D printing. Such a system would mean that anyone who wants to 3D print certain files, would have to pay a license fee. It is not quite clear who to, or why, but it looks like Intellectual Ventures wants to be able to collect significant amounts of money based on the innovation and creativity of others. In a similar vein, 3D Systems, an established 3D printing business, has filed a lawsuit against Kickstarter, the online crowdsourcing funding platform for creative projects. In the lawsuit, 3D Systems has asked the courts to block funding for a project 3D Systems alleges would infringe some of its intellectual property rights. This is an interesting case, since 3D Systems seems to assume that because they own certain rights, they would have a right to stop Kickstarter from allowing fundraising for a potential competitor who might, possibly, be in breach of those rights. We therefore appear to be seeing the first signs of intellectual property rights holders trying to levy their usual tax on innovation into a new field.
Secondly, and more interestingly, a pushback has occurred within parts of the 3D printing community. Unlike when the first PCs were introduced and the concept of open source was not around, a lot of 3D printing technology, both hardware and software, is open source. This has spurred the Electronic Frontier Foundation ("EFF") into trying to crowdsource efforts to prevent the potential damage to innovation done by patents such as the ones filed by Intellectual Ventures. While this points to obvious serious flaws in the patent system, which, certainly in the US, continues to lay monopolistic claims to existing technology, or on the basis of mere ideas, it is interesting that crowdsourcing of information is being used to try to remedy this. One could opine that establishing prior art is really the job of the United States Patent and Trademark Office, but that would require a far more detailed analysis of the political debate concerning intellectual property rights.
Thirdly, the question of DRM-protection of printable files seems awkwardly timed, now that most DRM for either music or ebooks can be easily circumvented or lifted. Similarly, Apple has lifted DRM protection for iTunes music files, and, at the same time, anyone who really wants to, is capable of technically circumventing most DRM protections currently used. This all leads to the question: what would be the business value of patent on a control system that is full of holes?
4. Conclusion: Foreseeable Trends
While it is of course very dangerous to try to predict the future, there are certain trends in respect of 3D printing that we can start to discern.
On the technology side, it looks like the development of 3D printing technology is both speeding up and spreading out. More applications, more advancement, and more innovation is likely to take place. When people have already receive body-implants for a lower jaw printed by 3D printing in 2012, who knows where the limits of the technology are. Also, since 3D printing is spreading through communities of "makers", the innovative advantages of an open source approach will probably lead to ever faster incremental improvements.
However, the intellectual property aspects of 3D printing look like they will be more complex and problematic. The key issue with patents is that they remain very hard to enforce in an open environment – when even at the level of the mobile phone market, for example, patent litigation is clearly not cost-effective, and destroys a lot of shareholder value. Given the myriad of developers and makers that may become involved in the 3D printing sector, such enforcement will only become more difficult.
Design rights also remain problematic; indeed, it is hard to see how design rights or design patents will be useful in blocking access to the market of competitive designs or products. Along with the issue of the cost-effectiveness of litigating to prevent products that can be produced at much lower price, such efforts will also meet with both practical and political problems.
Finally, there is the issue of copyright and the files containing the information allowing an object to be printed. If I design a chair, or a tower for my toy castle that fits neatly with a Game of Thrones-branded game, I do actually own the copyright in the digital file of such tower I designed myself, even if that resembles or fits well with a design from someone else. It is not clear how the US Digital Millennium Copyright Act would apply to such a file, unless copyright as it applies to such files were fundamentally changed – right now, copyright only applies to the code, not what the code does. BitTorrent sites and other peer-to-peer technologies are already developing rapidly growing forums where people can share their files to be printed. It will be a lot less clear how right holders for different products will be able to claim that they have rights in a file in the popular 3D printing ".stl" format developed by someone else that allows for the printing of a product that looks like, but is not quite, their original product. It is therefore likely that the near future will see a battle between those who want more control over the Internet (the right holders), and those who want to use it for the purpose of sharing and innovating (the 3D-printing communities).
Joren De Wachter (joren.dewachter@jorendewachter.com) http://jorendewachter.com
---
Access to the Profession: Spain v. USA
28 March 2014
A Bit about Us…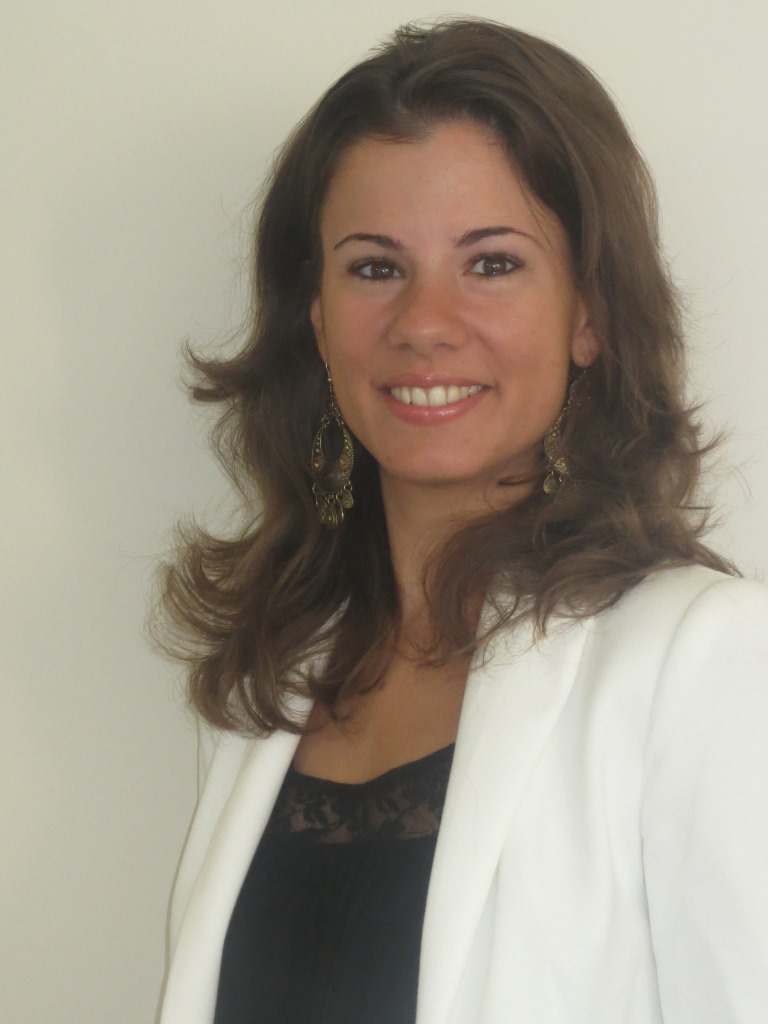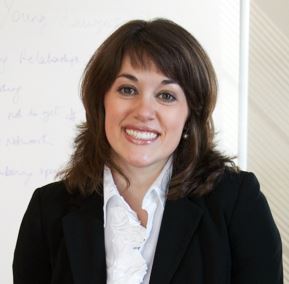 We met in Barcelona, Spain at the 50th Annual AIJA Congress and have since kept in touch. Melanie works in Texas, USA and Montse in Barcelona, Spain (Catalonia). Although at first glance young lawyers around the world have differences, we live within similar realities. Through our similarities and differences, we have developed a strong friendship, out of which this article developed.
Introduction
The current state of the legal profession for all lawyers – not just recent graduates and junior lawyers – is difficult. We are a global bar of competent, skilled individuals. But as AIJA Immediate Past President Thierry Aballéa recently acknowledged during a panel on professional organizations (Spring 2013 Meeting of the American Bar Association (ABA) – Section of International Law), securing employment within the legal profession is a real issue affecting junior and senior lawyers alike.
For young lawyers, however, gaining access to the legal profession is especially challenging because we are still growing in our knowledge and skills. We have demonstrated our abilities to learn the law, but we desperately seek the opportunities to apply this knowledge. And because of our enthusiasm to relate, grow, and help, the profession needs us now more than ever to continue changing and improving. But how, given the current limited access to the profession? The answer is to start building genuine relationships – based on the foundation of acquired legal knowledge and skills – as soon as possible.
USA
Melanie Glover
Law school . . .
Access to the profession should begin in those three years of law school. Here, law students can take on leadership and volunteer roles to increase visibility among professors, peers, and experienced lawyers in their communities. Involvement does not have to be exclusively local. Law students can take advantage of discounted rates to become student members of professional legal and other community organizations. Law students can seek out scholarships to help finance trips to networking and leadership events. However, signing up for an opportunity should reflect a genuine interest to become involved in a cause or subject matter. Asking law professors for help connecting to those they may know in a particular area of interest and being willing to help when a need arises are good ways to stand out. Even dedicating a small portion of time may help a law student get attention early on that can help to keep a law student top-of-mind for a more experienced lawyer later on.
. . . and beyond
Internships and clerkships within the US and abroad are important stepping stones from studies to practice for law students and recent graduates. These websites can help connect law students and young lawyers to internship opportunities. Search functions allow for locating an ideal place to obtain experience depending on size, location, practice areas, language, etc.
http://jobs.americanbar.org/jobs/
http://www.eurojuris.net/jurismus
In the US, several law graduates struggle with access to the profession especially while waiting for bar exam results. Some good ways to get started in the profession post-bar exam are by attending continuing legal education events, local or state bar association gatherings or conferences, and other legal and community organizations' events.
For junior lawyers, opportunities continue to abound. Ideas include seeking out volunteer opportunities (i.e. seasonal or annual meetings) or leadership positions within the ABA (i.e. the ABA's leadership portal), local and state bar associations (i.e. Texas Young Lawyers Association), and other community-based organizations (i.e. Dallas Hispanic Bar Association, Dallas Chamber of Commerce, Spain-Texas Chamber of Commerce, etc.). Opportunities to increase visibility for young lawyers include organizing and presenting on panels, assisting a senior lawyer with a law-review article or other research, volunteering at a local legal clinic, etc.
Social Media
In the US, access to the profession should start early and be genuine. In-person interactions are best to foster meaningful relationships with new colleagues, but having a professional online presence is important, too. For example, How to Write a KILLER LinkedIn Profile . . . And 18 Mistakes to Avoid (available on Amazon.com) is an easy-to-follow guide for anyone looking to quickly enhance his or her online readiness to compete for employment in the legal profession.
SPAIN
Montse Pujol
Legal Education
The issue of access to the profession for young and recently graduated lawyers in Spain is also experiencing a critical moment. So many new graduates in Spain cannot find a way to begin to practice law in professional firms earning a fixed salary. Some decide to start working on their own; some begin gaining experience as interns; and others choose to study for public exams to work as civil servants, etc.
In Spain, a law degree requires about four years of studying (five years at some universities), and most universities teach law in a very theoretical way. Because of this, after finishing legal studies, graduates may choose to study at the School of Legal Practice (La Escuela de Práctica Jurídica), where they can complete a Master's degree with the aim of preparing recent graduates for the practice of law.
Practical Skills Training
The Spanish Law of Access to the Legal Profession (Ley 34/2006 sobre el acceso a las profesiones de Abogado y Procurador de los Tribunales) set out the content and regulations of this Master's degree focused on obtaining practical skills for the legal profession.
The Law, which came into force on October 31, 2011, states that to obtain the professional title of lawyer, a person must complete the following requirements:
Have the degree or graduate degree in law;
Prove successful completion of a specialized training course;
Overcome an aptitude test.
The Master's degree also consists of supervised external practices, which represent approximately 30 additional credits. Future lawyers may obtain experience by practicing in courts as prosecutors or working in professional offices, prisons, or in the health or social-services sectors.
My own experience was with the Bar Association in Terrassa (Barcelona), where the classes were theoretical and practical. My classes included trial preparation and simulation as well as other collateral disciplines such as ethics, psychology, mediation, and arbitration. These skills-based courses helped to prepare me to be practice-ready after finishing.
Social Activities and Networking
For young lawyers in Spain, access to the profession also requires more than just acquiring legal education and skills. It is also very important to develop a good social network – not only of potential clients but also of other colleagues. In each Bar Association in Spain there exists a Young Lawyers Group. These Groups focus on providing young-lawyer participants with relevant courses, interactive meetings, and social dinners to promote positive relationships among young lawyers just beginning to practice law.
For those interested in learning more about professional networking for young lawyers in Spain, these websites may be of interest:
http://www.jovesadvocatsdecatalunya.com/
Conclusion
In conclusion, both in the USA and Spain, young people reaching the end of law school must deal with the uncertainty of the current legal market with a serious attitude toward personal and professional development. Now is the moment to start building genuine relationships as soon as possible to take advantage of our unique generation of new technologies that allow us to create better, wider networks. During law school and beyond is the time to continue working to improve our skills and learning each day with optimism, effort, and passion to create more productive and fruitful relationships with our colleagues and potential clients. We are the future of the legal profession, and we need to recognize our critical position and opportunity to contribute our talents in the forms of knowledge, skills, and relationships like never before.
Written by Montse Pujol & Melanie Glover


---
New anti-corruption laws in Brazil
28 March 2014
Law 12.846/13, known as the Anticorruption Law, came into force recently, and will have repercussions on companies all over the country.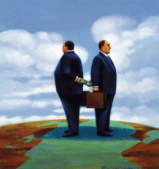 None of the rules in force up till now in Brazil have affected businesses in the same way as Law 12.846. The main differential of the new punitive measures in relation to the already existing laws in Brazil, which only managed to punish directly individual persons, is that, under the new law, legal entities can now be held liable, following the example of the U.S. and British legislation (Foreign Corrupt Practices Act and the UK Bribery Act respectively).
Under the new law, even if the company involved alleges that there was no fault or fraud, it will be held liable (strict liability). Accordingly, even if an employee or collaborator commits an act of corruption without the agreement or knowledge of the company, and such act causes loss to the national or a foreign government, the company will be held liable for such conduct.
Note also that the liability of the company does not exclude the individual liability of its directors or managers or of any person who committed or participated in the illegal act, although the law warrants that "the directors or administrators shall only be held liable for illegal acts to the extent of their culpability".
The punishments that companies may receive, if they act in an illegal manner, are very severe. The law stipulates fines in the administrative area which may attain 20% of the company's gross sales for the financial year prior to the opening of the administrative procedure, and if it is not possible to apply the criterion of annual sales, the fine will vary between R$ 6.000 and R$ 60 million, provided that it may not be less than the advantage gained from the act of corruption. Another measure to punish legal entities is to include the company in the National Registry of Companies Punished (CNEP), in which case it is prevented from participating in public bids or competitions.
The anticorruption law also affects those who use intermediaries in order to benefit in some way civil servants and also prohibits a number of acts that compromise the competitive nature of public bids or the equilibrium of administrative contracts.
Another novelty relates to cases of mergers or acquisitions, where the new owner may be held liable for an act of corruption committed by the company acquired, even if the act occurred prior to the purchase.
Although there are many uncertainties as to how the authorities will apply the new legislation, and the law itself generates doubts in many aspects, giving rise to differing interpretations, the fact is that its entry into force will have a serious impact on the way in which companies will henceforth conduct their business.
And, if the U.S. legislation (FCPA), which serves to a large extent as a model for the Brazilian law, is an indication of what is to come, companies have every reason to be concerned as to the manner in which they conduct their businesses, in view of the billion-dollar fines applied by the U.S. authorities, which are becoming more and more common, not to mention the depreciation that the company may suffer as a result of loss of reputation and discredit in the marketplace.
On the other hand, if there exist motives for concern, at least the law contains a clue as to the best means of protection against possible punishment, by stipulating that "the existence of internal mechanisms and procedures of integrity, auditing and incentives to denounce irregularities and the effective application of codes of ethics and conduct within the ambit of the legal entity will be taken into consideration on the imposition of the sanctions".
As in the case of the FCPA and the UK Bribery Act, the Brazilian law provides for the possibility of internal control mechanisms for the purpose at least of attenuating the situation of companies in the event of punishment.
Hence the importance of developing effective and well-structured compliance programmes, which should contain, for example, a mapping and monitoring of risks, the preparation of internal rules and procedures, the creation of codes of conduct, the holding of training sessions, the creation of channels for submitting accusations, among other measures that allow the control and correction of possible illegal practices, all with a view to avoiding punishment for the company and its members, or at least limiting their liabilities.
These programmes, much more than a passing whim, are mechanisms that will prove to be more and more essential in the structure of companies, and particularly multinationals, which may also be subject to foreign laws on the same matter.
However, it is not sufficient to use the compliance programmes of the parent company. It is necessary to adapt them to the Brazilian reality and also to ensure that they will be strictly enforced, by means of continuous monitoring. Note that the obligation also extends to intermediaries, independent contractors, facilitating agents, suppliers and any other partners and/or collaborators who may interact in any way with public departments or civil servants.
In any case, there is no single formula. The fact is that the law is there, and, if its application comes anywhere near to what has been seen in the United States and Great Britain, with the constantly increasing number of enormous fines, companies have every reason to be concerned as to the adoption of immediate effective preventive measures to avoid problems under the new legislation.
Written by Stüssi-Neves Advogados
---
AIJA Half-year conference November 2013 – Back to Luxembourg!
28 March 2014
With more than 240 participants, the Luxembourg half-year conference has set a new record for November AIJA Half-year conferences. Let's have a look back at this event which took place from 20 to 23 November 2013 in the capital of this small state located in the very heart of Europe.
As you all know it (I am sure!), in 1962, the founding fathers of AIJA incorporated our association under the form of a Luxembourg Association sans but lucratif.
Today, AIJA is a Belgian ASBL but the AIJA half-year conference which took place in Luxembourg on 20-23 November 2013 has shown there is still in the DNA of the Association a bit of the openness to the world of the small country which hosted our dear members
Those of you who were present have of course been able to attend two scientific seminars with top speakers on e-commerce ("Are you ready to launch an e-shop? Catches and pitfalls to avoid") and shareholders activism ("Help, I am losing control! How to deal with shareholders/stakeholders activism"), but they have also been able to:
meet the new Luxembourg Prime Minister, Mr Xavier Bettel, a former lawyer, who could still be an AIJA member (he is only 41 years old) and who opened the conference on Wednesday evening (who is next on the list for our events? David Cameron? Angela Merkel? Barack Obama?):
discover the intriguing Cyborgs of the South Korean artist Lee Bul durig our Night at the Mudam, the Luxembourg Museum of Modern Art on Thursday evening (as well as the uncluttered style of a real "contemporary art" gastronomy ;-)).
the Luxembourg hospitality during the Home hospitality dinners which took place on Friday evening;
enjoy the truly exclusive atmosphere of the Cercle Munster, a private club located in the Grund, a small village within Luxembourg-City (Lions were seen everywhere during the night!).
These are only parts of the highlights of a conference which we will never forget, and not only because of the tons of e-mails, outlook invitations, conference calls, skype calls, facebook chats, lunch meetings, on-site visits, draft budgets, draft programs, amended draft program, second amended draft programs and never-ending to-do lists, which were necessary to achieve the result which you enjoyed during 4 days.
A big thank you to all of those who have made it possible!
Greetings from Luxembourg!
On behalf of the OC of the Luxembourg November 2013 Half-year conference,
Nicolas Thieltgen
---
Where the money is and risk – German-speaking regional meeting in Vienna
28 March 2014
Finally, this January, after the long wait… my first AIJA seminar. All my expectations were more than met.
The subjects of this year's regional meeting of the German-speaking AIJA members were the economic chances and risks of a lawfirm. In various sessions, Speaker Christoph H. Vaagt discussed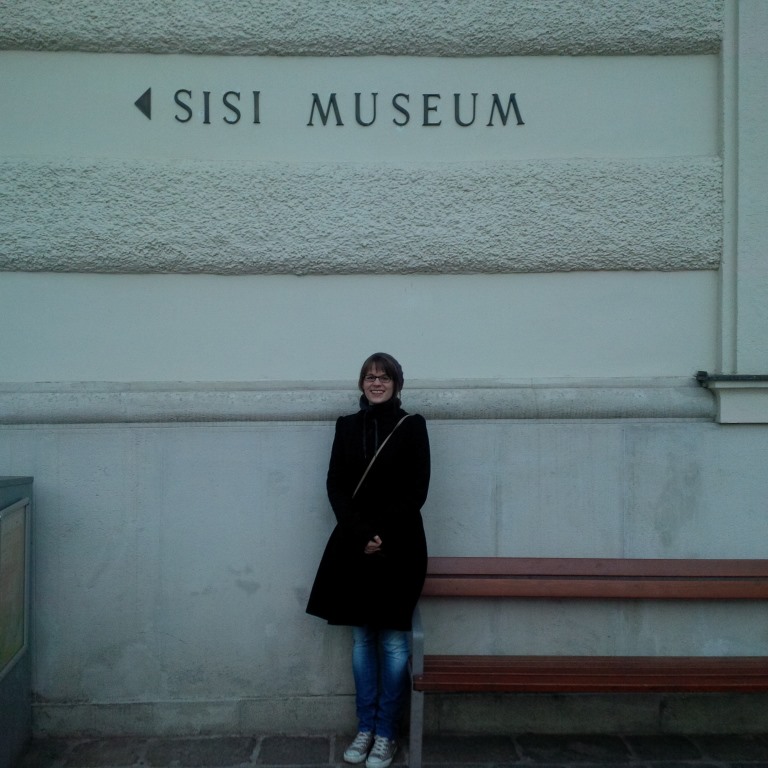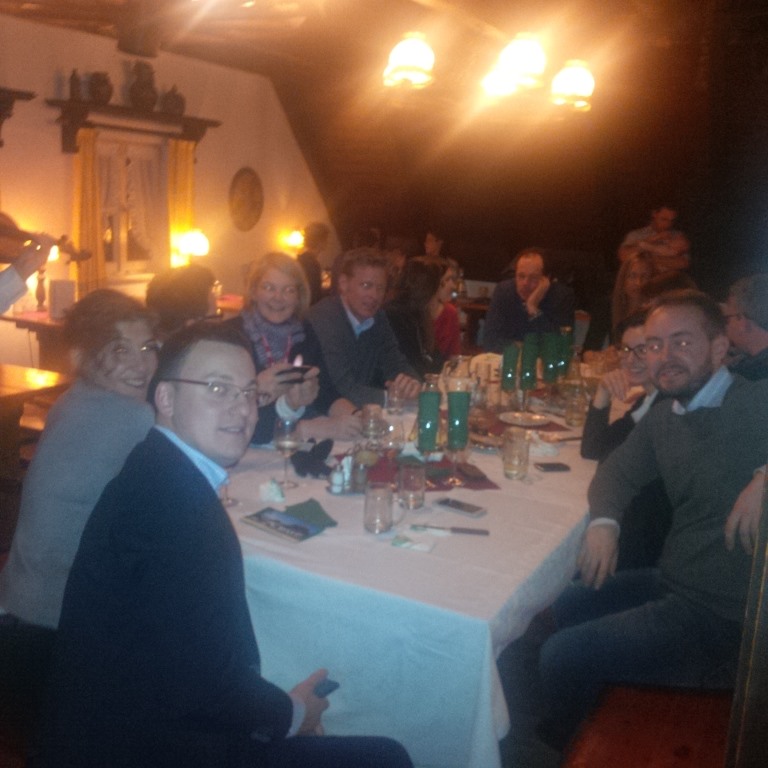 organizational structures of partnerships, the market position of lawfirms as well as financing and profit distribution in lawfirms. On the second day, his colleague Thorsten Zulauf spoke about the possibilities to improve the economic situation of a lawfirm by way of e. g. increase of turnover and optimization of marges.
Each session began or ended with a workshop in small groups during which each participant could describe and reflect their own situation. The groups were always shuffled and so the seminar was drawn in various directions by the combination of young lawyers, partners or lawyers who were just changing or negotiating positions in their firms. I was particularly pleased by the exchange in small groups. It was interesting to hear how other lawfirms are structured.
For me as first timer and young associate, the seminar included plenty of new information about organizational structures of lawfirms. What is a lock-step-system? How is a mandate calculated? What models were chosen by one's own lawfirm and what do other firms do? I now consider many processes of my own firm quite differently.
However – as I was always assured and not disappointed –, the social side of the event was quite as important as the professional part. The local OC took every opportunity to present their beautiful city of Vienna despite our tight schedule. Even the walk from the hotel to the firm Dorda Brugger Jordis turned into a guided tour. The Justiz-Clubbing, a party in the Wiener Volksgarten which was organized by judges, was the absolute highlight of the first evening and a perfect opportunity to meet people. As VIPs from AIJA, we were even permitted to pass the line and enter the club directly.
Friday evening took off with an excellent Austrian meal in the hotel and continued in the bar Red Room. Saturday afternoon, we had time to explore the city on our own. At -9° Celsius and with the brisk wind on our faces, we made our way from coffee house to coffee house. The famous Vienna charm presented itself from its best side: Where else are we bowed in and out with a kind "Küss die Hand" - "Enchanté!"?
The grand finale of the seminar was the dinner at the "Heurigen" Fuhrgassl-Huber. Thanks to two musicians, we had a particularly amusing evening, with jugs of grüner Veltliner wine, meat and sausage. The two musicians tested their entire repertoire on us. Finally we let the evening end in a bar in the Albertina-Passagen where we enjoyed cocktails and a live band.
I can only say that this AIJA meeting was a perfect start for me as first timer. I met many interesting new people, made new contacts which I was able to keep in contact with after the seminar. I was able to gain new knowledge. And I'm greatly looking forward to my next AIJA meeting.
Rebekka Stumpfrock, KLEINER Rechtsanwälte, Stuttgart
---
Antitrust 2.0 – Competition Law and Technology
28 March 2014
Bruges 06 – 08 February 2014
Discussing the fast evolving high-tech industries a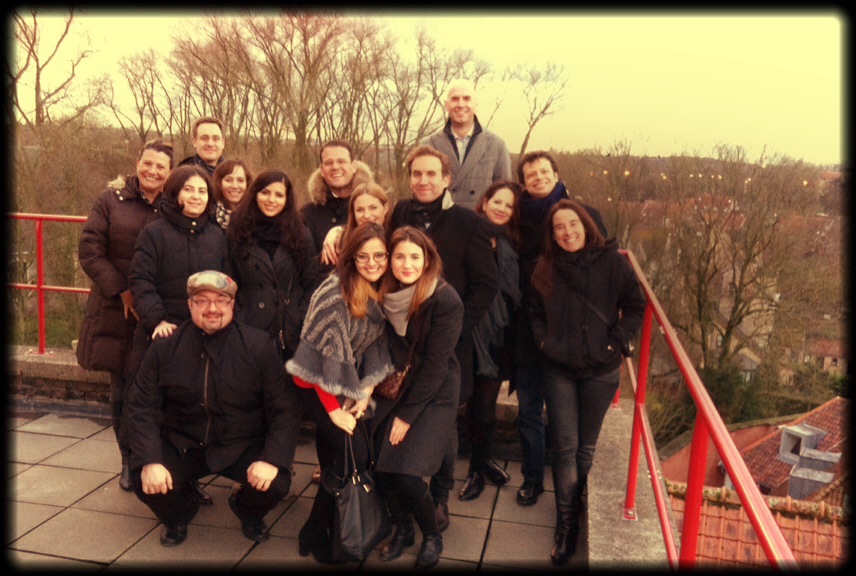 nd the applicability of traditional concepts of competition in the setting of the historic medieval Bruges – not a contradiction at all! As the city where the first commodity exchange was set up in the 14th century and where fantastic frites, waffles and beer contribute to the well-being of seminar attendants, of course, Bruges was the perfect location for a seminar dealing with a topic that has come more and more to the focus of competition regulators in recent years.
The Antitrust 2.0 Seminar in Bruges was perfectly organized by the Antitrust Commission and attracted not only 70 participants of more than 15 different jurisdictions, but also allowed an interesting exchange with professors and students from the College of Europe in Bruges joining the Seminar.
The presentations covered a broad range of hot topics, starting with an update on the new TTBER and an overview on how these new rules will affect practice. Further the topic that market power triggers great responsibility and the problem that high market shares as well as possession of standard essential patents are likely to be put on a level with the abuse of a dominant position was addressed. Moreover, a very recent topical issue was discussed: the regulation of internet services, covering new developments on travel markets from a competition law perspective, the EU Google investigation and an insight to German antitrust cases in the internet economy. The Seminar continued in the light of patent litigation and settlements, also dealing with the limits of settlements as well as pay-for-delay and antitrust boundaries when it comes to patent strategies and potential abuse of dominance followed by presentations on interoperability.
As always, the AIJA Seminar was a perfect occasion to meet old friends and make new acquaintances in a relaxed atmosphere and at wonderful dinners in the unique setting of Bruges. And of course, the guided tour in the only family brewery in the centre of Bruges that is still active was a perfect conclusion of the Seminar.
Last but not least I would like to thank the organizers for their great efforts in making the Antitrust 2.0 Seminar in Bruges to such an unforgettable event.
Corinna Potocnik
c.potocnik@wmlaw.at
---
Programme « Pratique Professionnelle Argentine »
28 March 2014
La Commission de Jeunes Avocats du Barreau d'Avocats Buenos Aires a le plaisir de convier tous les jeunes avocats de la France et de l'Espagne à participer du premier programme de « Pratique Professionnelle Argentine », lequel aura lieu à Buenos Aires pendant les mois de Juillet et septembre 2014.
Il s'agit d'une expérience d'enseignement théorique et pratique juridique adressée aux jeunes avocats qui non seulement permettre d'élargir leurs connaissances et compétences mais également d'avoir un réseau de contactes à l'échelle international.
Le programme, qui a la participation et coopération active des prestigieuses universités et cabinets d'avocats, assure la formation nécessaire pour se développer dans le domaine professionnel en Argentine et Amérique du Sud, permettant ainsi le renforcement des relations entre les avocats argentines et de l'étranger.
Organisateurs : Commission de jeunes avocats du Collège de Buenos Aires
Entités participantes: UNIVERSIDAD DEL SALVADOR, UNIVERSIDAD DE BELGRANO, UNIVERSIDAD AUSTRAL, UNIVERSIDAD DEL CEMA.
Cabinets d'avocats collaborateurs : BULLÓ-TASSI-ESTEBENET-LIPERA-TORASSA, BECCAR VARELA, HOPE DUGGAN SILVA, M.&M. BOMCHIL, MARVAL O'FARRELL MAIRAL, ESTUDIO DURRIEU, NOETINGER & ARMANDO, BASÍLICO, SANTUARIO & ANDRADA, TANOIRA CASSAGNE, BRUCHOU FERNANDEZ MADERO & LOMBARDI, SARRABAYROUSE, MORENO CROTTO & ASOC., BRAGARD & DURAND, NEGRI.
Cliquez ici pour la brochure du projet et le chronogramme des cours.
Nous vous prions d'agréer l'expression de nos salutations distinguées
Dra. Eugenia I. Martinez Mauad, Coordinatrice générale
Dr. Nicolás Belgrano, Directeur
Dr. Alejandro Martínez de Hoz
---
Traineeships with ELSA
10 December 2013
AIJA is now partner of ELSA, European Law Students Association.
AIJA members are providing traineeships in France, India and Italy. A great opportunity for students to get familiar with international law and multicultural settings as well as for AIJA to be even more known among young generations of future lawyers.


---
The German Bar Association talks about AIJA
04 December 2013
German speakers will definitely be glad to read this article about AIJA appeared on the official publication of DAV, German Bar Association, International Section. Not a surprise that our dear Julia Blind won the award as AIJA Best National Representative this year. Danke schön Julia! Click here to read the article


---
AIJA appoints Swiss Lawyer as new President
02 October 2013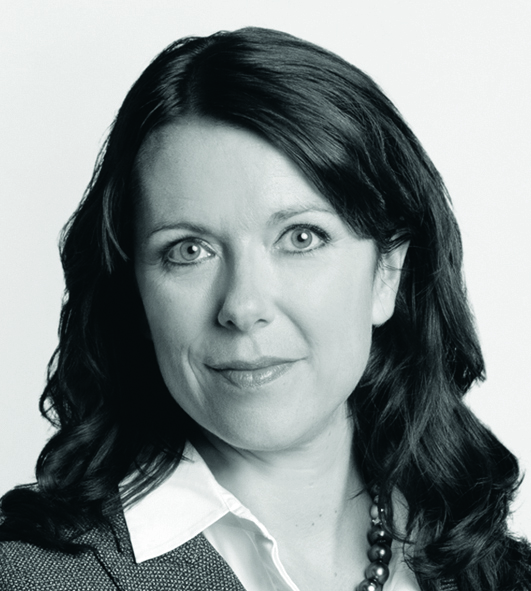 Anita Schläpfer, Partner of Schellenberg Wittmer AG in Zurich, has been appointed the new President of AIJA, the leading global association for young lawyers.
The 51st Annual Congress brought together over 380 lawyers from around the world in Buenos Aires. It is only the second time in over 50 years an AIJA congress has taken place in South America, a continent where lawyers are increasingly internationalising their own practices. The attendance list included over 100 lawyers from the Americas as well as representatives from an additional 50 countries worldwide, with Argentina, Brazil and Switzerland showing the greatest level of support.
Newly appointed President, Anita Schläpfer, expressed her thanks at the close of the Congress: "On behalf of AIJA's Bureau and all participants, I would like to personally thank the members of the O.C. and everyone else involved in making this wonderful Congress happen, for their commitment and hard work and for the exceptionally high level of quality input to the scientific programme. A warm thank you also goes to our Argentinian hosts. If there were any doubts that Buenos Aires moves to the rhythm of the tango these have surely been quashed."
Anita's appointment on the European agenda
---
AIJA President invites you to Buenos Aires
19 August 2013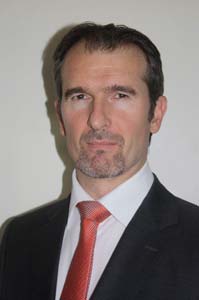 Dear Members,
Fifty years of international relations as intense as exceptional have brought AIJA to the extraordinary country of Argentina.
In Stockholm, back in 2011, the young international lawyers and jurists decided to begin their second half century in South America.
So the AIJA machine was set in motion. Fifty years of (elbow) grease in the workings makes the harnessing process increasingly efficient.
The members began to appropriate the event. The works coordinators started up on their marathon to ensure the link between developments in the law, specialist topics and the programme still in preparation.
Almost 20 scientific commissions are already preparing sessions on the legal themes that are most important to you. The Presidents and Vice-Presidents of each of them are searching for and picking out the most fiery and the most interesting topics and those which are the most topical in their specific fields of expertise. For the benefit of their audience, they will manage to bring in recognised speakers, lawyers, legal directors and representatives of the most prestigious international or local institutions to talk about the chosen subjects. Once again, these orators will do us the honour of joining us to talk frankly and directly about the future, the stakes and the recommended options in dealing with the problematic issues shared by all these professionals.
AIJA will recall its devotion to human rights and to ensuring they are respected as well as the actions that it has continued to take since its creation in connection with the principles that the young international lawyers and jurists believe in so firmly.
The organisation committee is already busy on all fronts looking into ways to make you welcome, share, progress and marvel at all the aspects of a unique local tradition.
The only objective is to make you happy, glad you came, pleased to be there and to participate, to learn to progress and to enjoy meeting the world. And happy to return home again with new clients, new colleagues, new contacts and unforgettable memories.
Buenos Aires awaits you,
AIJA invites you,
Argentina is expecting you,
Thierry Aballéa
President
---
AIJA President, Thierry Aballéa, writes to President Obama
17 July 2013
Due to recent developments in Guantanamo, AIJA President, Thierry Aballéa, writes to President Obama to invite him to close the place once and for all.
Considering the historic contribution of the USA to the respect of the Rule of Law, Thierry writes "We ask you to devote your energy to getting rid of this blot on American democracy that Guantanamo represents, that time may help to erase quicker on condition that you act immediately".
AIJA has few resources, no networks, no budget, no constraints…. yet youth has the gift of always believing in a better future.
Hope is sometimes very powerful as we have seen in many countries over the last two years and it is with a great deal of hope that AIJA sends that letter.
---
57TH congress of the Union Internationale des Avocats
15 July 2013

UIA - 57th Congress from October 31 to November 04, 2013 in Macau, China
The Union Internationale des Avocats (UIA – International Association of Lawyers) will welcome lawyers from around the world to Macau, China to celebrate its 57th annual congress. This year's main theme will focus on Corruption and the Lawyer. This is a unique, unmissable professional meeting given that 40 other legal issues will also be discussed in smaller working groups. UIA annual congresses are attended by over 1,200 lawyers from more than 70 countries around the world. Register now!
Union Internationale des Avocats 25 rue du Jour - 75001 Paris - France Tel: +33 1 44 88 55 66 - Fax : +33 1 44 88 55 77 E-mail: uiacentre@uianet.org www.uianet.org

More info click here


---
AIJA at the Argentinian Embassy in Lima, Peru
08 July 2013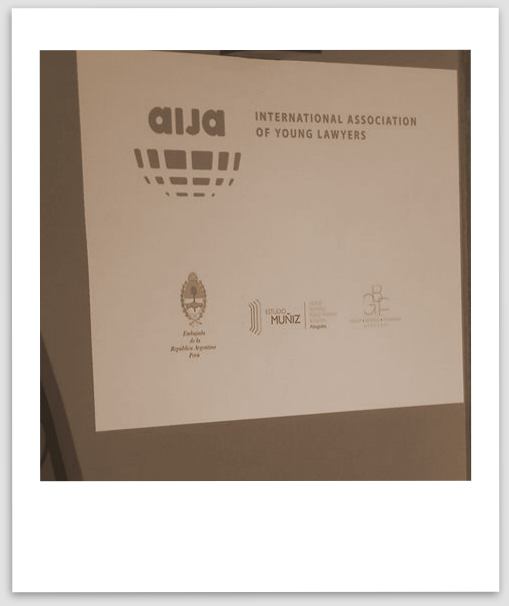 AIJA continues the successful promotion of the forthcoming Annual Congress, which will take place in Buenos Aires on 17-21 September 2013. Frank Boyle, AIJA National Representative of Peru and member of the Congress Organising Committee, met over 30 Peruvian lawyers at a cocktail organised at the Argentinian Embassy in Peru last 2 July. With all these initiatives, this congress will break all records of participation!


---
AIJA meets the CESA in São Paulo, Brazil
27 June 2013
On 25 June AIJA Members Renata Antiquera and Felipe Faltay Katz de Castro visited CESA (Law Firms' Studies Centre) in São Paulo (Brazil), the strongest association of law firms in Brazil. An interesting meeting with over 70 lawyers to talk about AIJA and its outstanding network of 4000 members.
Participants of the meeting were especially intrigued by the 51st Annual Congress which will take place in Buenos Aires in September. We are sure to see lots of them attending!
[gallery ids="3840,3839,3838"]


---
AIJA Members awarded at the Europe Women in Business Law 2013
25 June 2013
Pauliina Tenhunen, Castrén & Snellman, Managing Director et trésorière honoraire de l'AIJA , a encore une fois reçu le Meilleur Prix d'Excellence en gouvernance d'entreprise à l'occasion de l'enquête annuelle menée auprès les femmes européennes spécialisées en droit des affaires et réalisée par Euromoney LMG, qui distingue les femmes avocates exerçant dans les différents domaines du droit. Pauliina a été choisi comme lauréat parmi six autres candidates issues des différents cabinets d'avocats européens.
Article de presse disponible ici
Le Cabinet Portolano Cavallo a été récompensé par les femmes européennes en droit des affaires de l' Awards 2012 pour l'Italie. Manuela Cavallo, l'une des membres fondatrices et membre du Bureau élargi de l'AIJA, a déclaré:«cette reconnaissance européenne reconnaît une façon de penser qui a façonné notre cabinet d'avocats dès son début et continue de le faire encore aujourd'hui: avec comme objectif de créer un environnement de travail favorisant l'égalité des chances pour tous nos professionnels et personnels. Aujourd'hui, c'est avec une grande satisfaction,que je peux dire que nos chiffres le confirment: 40% de nos partenaires sont des femmes et 47% des professionnels sont des femmes ".
Article de presse disponible ici


---
Tango night à Paris
14 June 2013
Les "AIJA tango nights" continuent tout autour de la planète.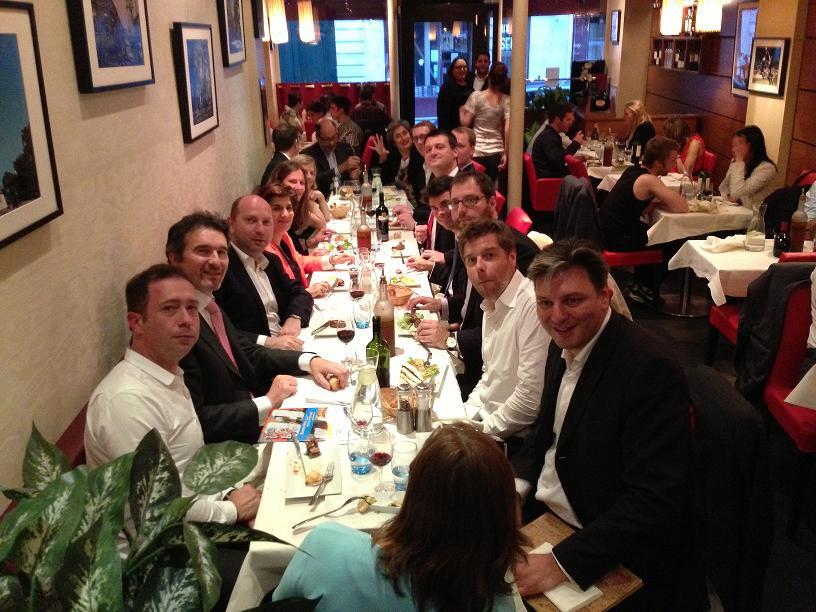 L'initiative vise à promouvoir le congrès annuel, qui aura lieu à Buenos Aires du 17 au 21 Septembre prochain, c'est une grande et une occasion unique de rassembler et promouvoir cet incontournable rendez-vous . La dernière de ces soirées a eu lieu à Paris le 13 Juin. du Boeuf argentins et de la bonne compagnie. Vous êtes à danser un tango!


---
AIJA in Asia
23 March 2012
Tokyo, 15 April 2013 More than 120 Japanese lawyers came to our session to introduce AIJA and to share knowledge on how to do business in the international arena. The session was broadcasted so that several other Bars in Japan could also benefit from the presentations. Our gratefulness and thanks go to the Japanese Federation of Bar Associations which hosted the event and to our AIJA ambassadors (Kenji Hirooka for Japan), Ramesh Vaidyanathan (for India), Leopoldo Pagotto (for South America and Brazil) and Justus Jansen (for Europe and Germany).


---
Load more