AIJA News
AIJA House, your office in Brussels
16 December 2016
The AIJA House is the global headquarters of the International Association of Young Lawyers (AIJA), located on the prestigious Avenue de Tervueren in Brussels and strategically positioned close to the European quarters and international embassies. This is also AIJA members' house, offering them a home for work and networking.
As an AIJA member, you can take advantage of AIJA House's state-of-the-art office space with premium technology equipment and member-only facilities. Whether you require an occasional base in the capital for your business trip, or you need a convenient space for client meetings, AIJA House welcomes you to work, network and/or relax with other members or clients.
FIND OUT HERE HOW TO BOOK YOUR SPACE


---
AIJA keep ties with other lawyers' associations
13 December 2016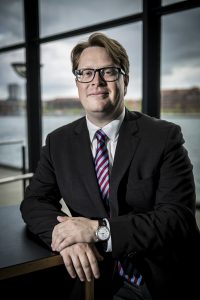 You might not know this, but your AIJA membership also brings you benefits from other global lawyers' associations too. AIJA is recognised as the organisation for young international lawyers, and therefore keeps close ties with the American Bar Association (ABA), IBA, UIA, IPBA, CCBE and many more. Often ratified by official memorandums of understanding, each organisation mutually benefits from enhanced reputation, visibility, but also making sure their members have access to as wide a network as possible.
"AIJA's clear goal is to provide a better service to our members when they are acting outside of the AIJA world and to have a chance to meet other organisations' members when they attend AIJA events," informs David Frølich, AIJA President. "It also provides a platform for AIJA members once they move on from AIJA after the age of 45."
The purpose of the official MoUs, explains Frølich, is to ensure "mutual recognition of the organisations. It is very important that we see eye to eye and acknowledge each other in the global legal community. We must work together despite competing for the same member pool to a certain extent. However, we are not exclusive so we are in reality more complimentary than competitive. The MoUs contain a number of possible practical platforms and ways to work together, including co-events, co-marketing and work on publications. Leadership from the various organisations are also invited to attend respective programs at mutual congresses, and to develop seminars together and joint panel discussions."
Ultimately, it means that AIJA can offer even more to its members: "The more people our members can network with, the more possibilities they have to create a foothold in other organisations, and the more visibility our members gain, the better," says Frølich. "It is always easier to move into and get a foothold in an organisation if you find familiar faces in the beginning."
By working together, legal associations have a stronger voice. AIJA has issued a number of statements with other legal associations worldwide. One example is the recent statement on the possible reinstatement of the death penalty in Turkey, signed by AIJA alongside the UIA, CCBE and FBE. This statement detailed: "The right to life is guaranteed by all major international and regional human rights treaties… The undersigned organisations believe that the abolition of the death penalty contributes to the fostering and protection of human dignity and the gradual development of a global culture of human rights." Issues such as this, which are important to members, are heard more clearly when lawyers stand united.
---
Upcoming Best International Future Lawyer Award 2017
13 December 2016
The AIJA Best International Future Lawyer of the year is changing for 2017, with some new rules and a specific theme. Unlike last year when young lawyers could submit any essay on any subject, this time the essay must be written specifically to a standardised format, and on the topic: "The impact of technology on the law and/or on the legal profession".
Maximiliano D'Auro, Co-Chair of AIJA's Membership Forum, explains: "The main change is that this year we expect law students to produce papers that are tailor-made for this award's theme. Last year was the first edition of the award, so we wanted to facilitate the submissions of essays by giving a lot of flexibility to choose the topic and the length of the essays. We received more essays than expected, but with a great disparity of subject matters and length. This year, we want to encourage law students to write essays specifically for this purpose, so we have given more time for preparation, shorten the essays and chosen a unique (albeit broad) theme."
The theme itself was chosen for being, "one of the hottest topics in the legal world today," said D'Auro. "Technology and artificial intelligence have a huge impact on both the underlying legal matters (such as contract law, data protection law, e-commerce, conflict of laws, etc.) and also in the legal profession. The way we practice law nowadays might be on the verge of a revolution. Even though there is a lot of discussion going on, we lawyers are far from having analysed all the ramifications of this phenomenon. That is why technology and AI will be the general theme governing the entire scientific programme of our next Congress in Tokyo."
The winner of the Best International Future Lawyer Award will be invited to attend, free of charge, the 2017 International Young Lawyers' Congress taking in Tokyo, on 28th August – 1st September, where they will be asked to present a summary of their paper.
Last year's winner, Kuwait's Sharefah A. Almuhana, commented that holding the AIJA lawyer of the year award "means a lot for me: it means that my research is recognized internationally."
All law students aged 45 and under who are still enrolled at any university worldwide at the time their paper is submitted, are eligible to enter. The application period starts on 1st February 2017 and the deadline is 1st May. Essays will also be anonymised before sending to the judges, to avoid any potential bias.
For further details on the essay format and how to enter, go to awards.aija.org.
---
AIJA attracts new in-house counsel members
13 December 2016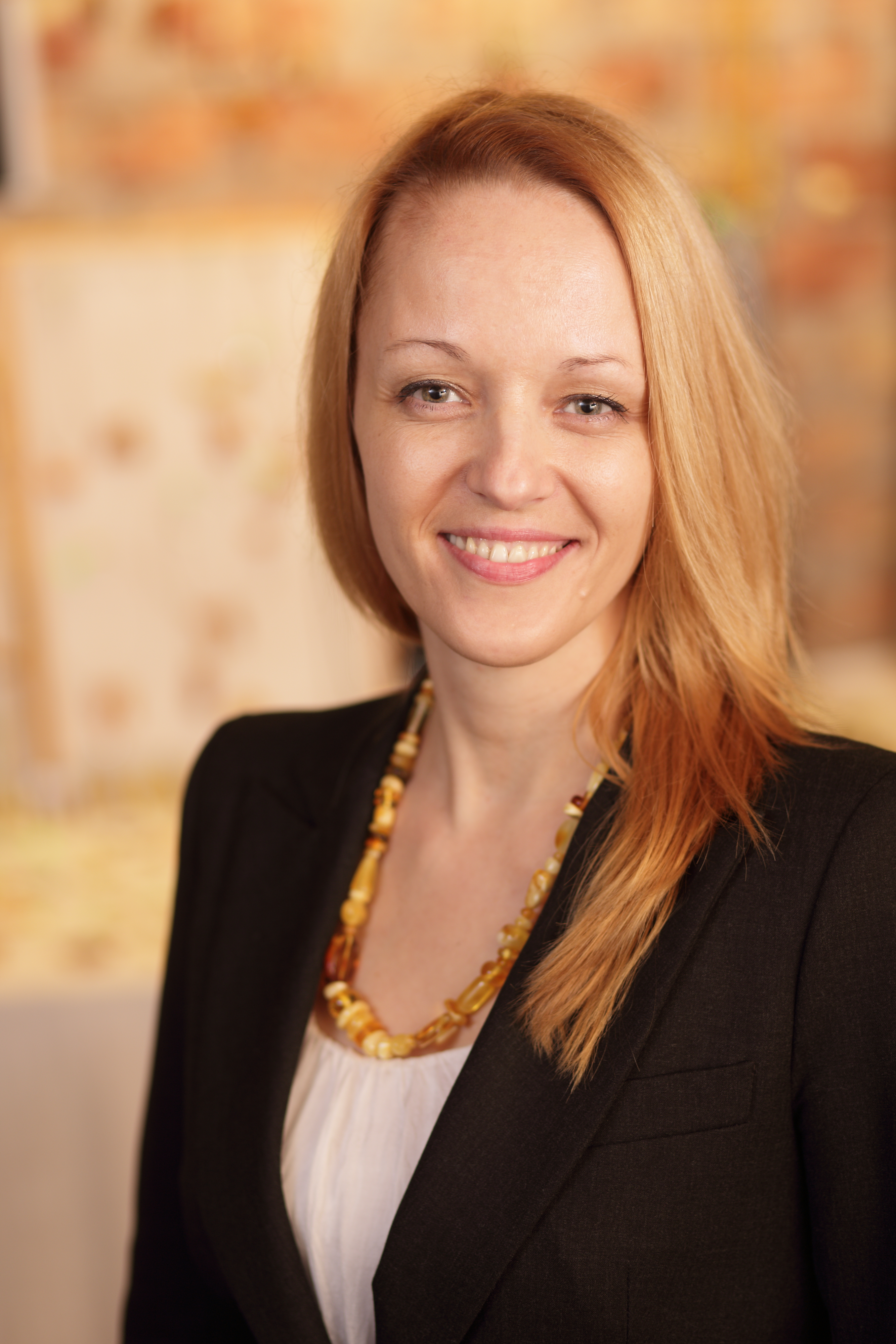 AIJA members are lawyers who work for law firms, right? Not necessarily. In fact, we have plenty of members who work as in-house counsels too. And rubbing shoulders together under one membership association brings great benefits to both parties.
The Corporate Counsel Commission of AIJA was specifically created as the place for in-house counsels to meet. Vice-President at AIJA Corporate Counsel Commission, Atty. Elina Girne, explains "Our commission is a safe passage for in-house counsels to get to know AIJA, to understand it and get involved. Their input in AIJA supports diversity of opinions and approaches in interpreting the legal world."
AIJA are keen to attract more in-house counsels to the Association. External lawyers who choose to go in-house may not realise that AIJA remains highly relevant to their career path, and all Corporate Counsel Commission officers are keen to change those perceptions.
"At the moment, Corporate Counsel Commission is collecting information from AIJA members on those people who used to be members of the association but have decreased their involvement or ceased it completely when they went in-house. Investigation on their motives to leave AIJA and likewise potentially triggering aspects for them to re-join is our most important task now," says Girne.
"We plan to work on potential motivators for in-house lawyers to find scientifically interesting and also practically applicable knowledge from AIJA events. In-house counsels have admitted that networking may be not the most important reason why they would choose to come to an AIJA event. The stress is more on scientific topics and skills development. In-house counsels seek tips and tricks on how to run management of a legal team, coordinate work, and assess risks. These aspects would be definitely also useful for external lawyers, and joint trainings of in-house and external lawyers therefore could be a win/win approach."
The Corporate Counsel Commission is "investing all our energy" in creating platforms that offer the best of both worlds.
To become an individual member of AIJA, a lawyer must be under the age of 45 and enrolled on the official register of fully qualified lawyers (or to belong to a similar official institution in countries where there is no official lawyers' register) or to hold the university diploma in law required for accession to a bar and act as a corporate counsel. Member benefits of interest to in-house counsels include access to the member directory of AIJA, a useful tool to find legal assistance all over the world; access to 20 AIJA commissions, where initiatives and projects can include writing national reports and being a speaker/panellist on scientific sessions; access to scientific content available on AIJA website; and use of its business referral dashboard.
AIJA's Corporate Counsel Commission is confident that the more in-house counsels there are, the better they can provide even more diverse platforms for legal discussion and development.
---
AIJA Multi-track Seminar in Lille
13 December 2016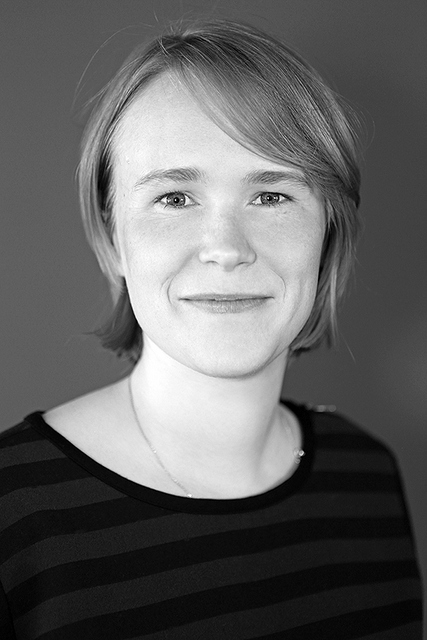 The first ever triple seminar organised by AIJA was held in Lille in October, offering three high quality scientific programs.
Three separate legal programs covered the seminar on Flex Work, International Litigation and Assets Transactions. The Employment Commission seminar covered global variations on traditional employment relationship models, including the Uber shared economy and flexible work in the gig economy. The Litigation and Commercial Fraud seminar focussed on the key issues that international litigators face today such as cross-border disputes, including key note speakers from the English Commercial Court, the Hague Conference on Private International Law, 3 Verulam Buildings and Grant Thornton. And the third seminar, run by The M&A Academy, explored the complex issue of Asset Sale Transactions, not only on corporate-legal aspects, but also related aspects such as employment, real estate, IP and tax.
Only 80 minutes from London, 1 hour from Paris and 35 minutes from Brussels, Lille proved the perfect setting to host such a mixed program with broad appeal. As well as tackling the complex legal issues thrown up by the program, the event included practical tips from seasoned litigators and a forum for everyone attending to hold lively and interactive discussions.
According to Caroline Barbe, of the AIJA Event Organising Committee, the innovative three-pronged format went down well with delegates: "We received excellent feedback on the topics and the format itself, which allows for more networking and creates opportunities to see old friends and make new friends from the other commissions."
Each seminar had around 50 participants, which allowed nearly 150 people to connect and network during the breaks and social program.
"The most appreciated part of the seminars were the moments of experience-sharing and debates among members," said Caroline Barbe. "The size of the groups, the very good attendance (even on Saturday morning!) as well as the topics themselves, allowed people to discuss and exchange views on the best practices and innovation."
The social side was well organised too. Participants were welcomed in the Courthouse on Thursday night with a cocktail reception. Friday night saw a dinner in a unique restaurant located in one of the castellated turrets of the city wall, followed by drinks and dancing. And after the final seminars had finished at noon on Saturday, the afternoon involved a scavenger hunt with beer tasting in the city. "The weather was absolutely great and we learned a lot about brewery and the history of the city of Lille," enthused Mrs Barbe. "We had excellent feedback – even from people who did not drink beer!"
---
International Young Lawyers' Congress shortlisted at the European Association Awards 2017 for the Best Association Conference
09 December 2016
A prestigious panel of judges, experts of community and association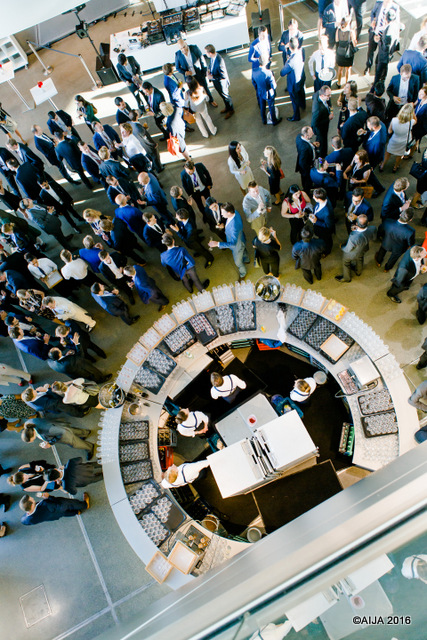 management, have included the highlight of the AIJA year, the annual International Young Lawyers' Congress, among the top events in the association world.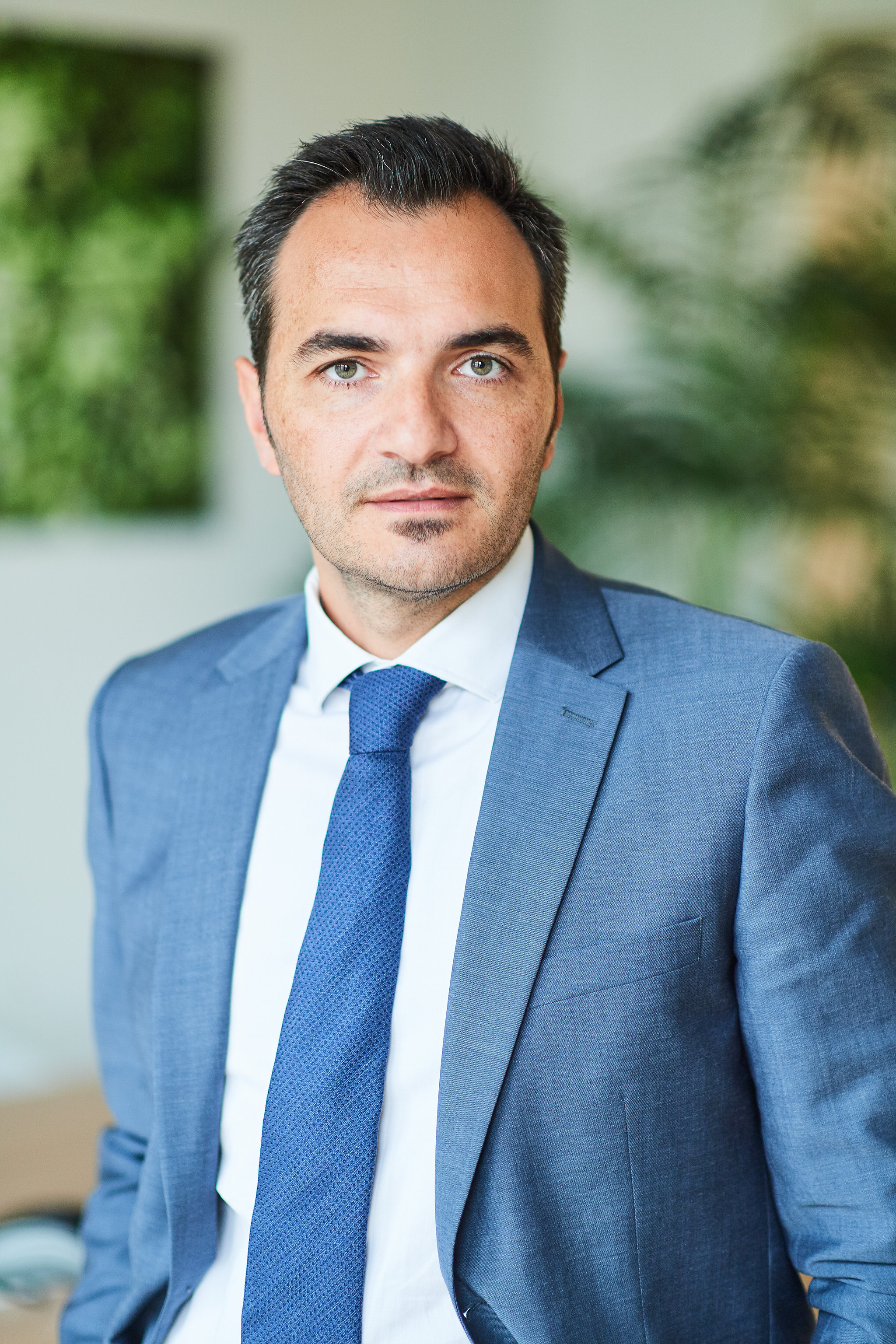 Giuseppe Marletta, AIJA Association Manager, says that "The International Young Lawyers' Congress is not just another annual event of one of the many associations out there. It is an innovative concept that changes every year and adapts to the needs of the membership base". An elaborated puzzle of informative sessions, together with an outstanding social programme, make this event a must-attend for the international young lawyers' community. Giuseppe adds that "all those extras, like home hospitality at locals' houses, flashmob and sports activities, a top-notch mobile application, coaching sessions…are all direct benefits to attendees who find the best networking opportunities all under one roof".
The award ceremony will take place on 24 February 2017 in Brussels at the Radisson Blu Royal Hotel.

---
AIJA goes to Tokyo for the 55th International Young Lawyer's Congress 2017
24 October 2016
The host city for the 2017 International Young Lawyers' Congress could hardly be more exciting: Tokyo. It is arguably the most advanced and enticing city in the world, with an effortless blend of ancient culture and high modernity.
Kenji Hirooka, Chair of the Organising Committee, can barely wait for August 28th, when the 55th International Congress opens. "We are sure that the International Young Lawyers' Congress in Tokyo, the first AIJA Congress in Eastern Asia region in its 55 years' history, will be an unforgettable experience for lawyers to get new insights, new connections and wonderful memories of Japan's vibrant culture, impeccable hospitality, and traditions," he says. "At the Congress, delegates will meet many Japanese attorneys and attorneys from Asian countries, in-house counsels and business leaders, and have the opportunity to learn directly about the challenges and opportunities of doing business and law in Japan and across Asia, which is the engine room of global growth."
Given that Tokyo is one of the world's most dynamic technological centres, theCongress will also have a special focus on AI (Artificial Intelligence), a technology which is "rapidly changing the business and legal landscape in which young lawyers work, impacting legal professions whatever practice areas they are in," explains Hirooka.
AI is no longer simply science fiction. It is increasingly entering the universe of clients and their law firms of choice. AIJA Tokyo 2017 will, over five days of entertaining and engaging seminars and networking opportunities, enhance your understanding of this shifting environment - how you, as lawyers, can understand and embrace the emergence of AI, and the rapidly changing technology market.
The Congress venue - Hilton Tokyo - is located in Shinjuku, the heart of Tokyo's business, shopping and entertainment district, and is an ideal place to experience modern Japan, and has a good connection to major parts of the city of Tokyo. A complimentary shuttle also operates between the hotel and Shinjuku station and the Tokyo Metro subway is connected to the hotel. The Congress promises to be one of the most exciting – and adventurous – to date. Delegates will also have the chance to attend optional programs to learn Japanese cultures outside the Congress.
"Please let our AIJA Japanese members be your guide to Japan." - Kenji Hirooka
For more information and to pre-register, visit www.aija.org/tokyo
---
Another AIJA story, François Barre - the new National Representative of France for AIJA
24 October 2016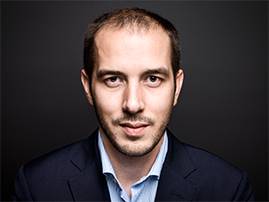 His compatriot Edith Piaf may have famously sang "Je ne regrette rien", but François Barre, the new AIJA National Representative of France, does have one regret, he says: "It's not joining AIJA earlier in my career."
"AIJA is a long-term gold mine," he enthuses. "When I attended my first conference in Barcelona, it was very impressive. Everybody seemed to know everyone, talking on a first name basis, laughing and hugging. When I asked some of them 'how long have you been here' and they answered 'I started a couple of years ago', it blew me away! I couldn't believe you could connect so quickly and easily with other lawyers. AIJA makes it easy."
Barre was appointed along with other incoming National Representatives at this year's AIJA General Assembly (all the national appointments can be found here. Having previously worked in the UK for several years, Barre has long known the value of international connections. "An international network is mandatory if you want to help a client throughout his business," he says. "Whilst checking out the international associations available in France, AIJA was always my preference as it was focused on 'young' lawyers." Now an Attorney at Azamdarley Associes in Paris, he is a regular face at AIJA events. "Behind every drink, every social event, every glittery gala, hides an inexhaustible source of knowledge, held by smart, brilliant, proactive lawyers from around the world," he says. "AIJA makes you smarter. You start thinking globally, you exchange on various topics and realise how little you know regarding your fields of intervention, you draft a map of international issues in your core specialty – whilst having fun and developing a precious international network of top quality professionals."
However, he also believes that "you can't limit AIJA to just a networking organisation. It goes much deeper. This experience is always hard to describe to newcomers, family, or even to your firm! People welcome you with open arms. You travel the world to meet young friends, sharing privileged moments."
As France's National Representative, François' role is to recruit new members, be the liaison with local and national Bars, and be an ambassador of AIJA. All of which clearly comes naturally to him. His message to potential new members is simple: "Join us. NOW! You'll travel, you'll learn, you'll have fun, you'll meet tons of interesting people, discuss mind-blowing topics, establish durable contacts and start doing serious business." And you'll regret it if you don't.
---
A success story: AIJA in Oslo
24 October 2016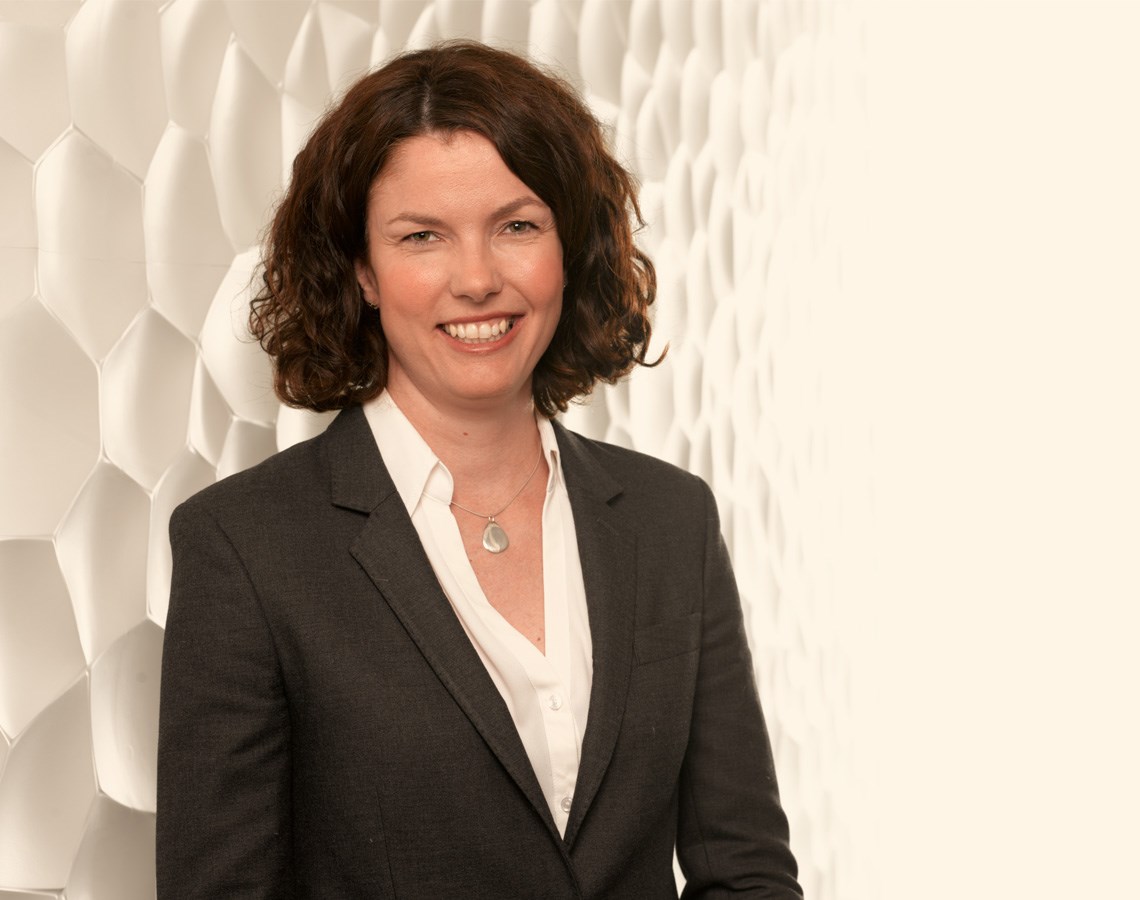 Oslo's prestigious City Hall is reserved for high profile occasions such as the Nobel Prize ceremony. So it was therefore a fitting venue for AIJA this past September. A special two-day seminar 'Into the Bright Blue Yonder – Current Challenges in Ship and Aviation Financing' covered a variety of maritime topics including registration, restructuring, arrests and forced sales, alternative financing structures, insolvencies, and work outs.
"Asset financing has seen resurgence in recent months and years so this seminar was very timely, exploring current issues and challenges facing those involved in ship and aviation financing all over the world," said Atty. Anita Gerdin, Senior Lawyer at Simonsen Vogt Wiig AS, and Organising Committee Member at the Oslo Seminar.
Other members of the Organising Committee were Niels Jørn Friborg, Hafnia Law Firm, Sarah Wolf, Dabelstein & Passehl, Bethan Waters, Farrer & Co, Marisa Hernandez, Isolas, F. Javier Zabala, Meana Green Maura & Co., Irena Gogl-Hassanin, Fellner Wratzfeld & Partner, and Niels Schindler, DGE Avocats. The team put together an attractive and highly scientific program led by skilled and experienced speakers. Highlights included an overview and comparison of shipping and aviation financing, and a particularly lively panel discussion on the current challenges in shipping and aviation and how to be creative when things go wrong (including tactics for debtors and creditors facing difficult times), which featured amongst others Yiannis G. Timagenis of Timagenis Law Firm, Piraeus, Greece, and Dennis Højslet, a lawyer from LETT law firm, Copenhagen, Denmark.
"We had more than 80 delegates attending from Europe, Asia, South America, Africa and USA, who all had a lot of questions after the presentations and contributed to the very active panel discussion. I think the delegates found the sharing of ideas and creative solutions in a challenging time for the business especially useful, giving them clear and practical takeaways to bring back to their firms at home," said Gerdin. Fringed with an outstanding natural canvas of forest, hills and lakes, Oslo was also the perfect host city. "The Town Hall provided us with a thoroughly elegant and intoxicating welcome reception in which to embrace the AIJA spirit and digest the scientific programme. The seminar was opened by the Mayor of Oslo Marianne Borgen, who acknowledged the work AIJA does for human rights during her speech, and took the time to talk to the guests afterwards. A trip to the Norwegian Maritime Museum was also particularly pertinent, as delegates got to try out the new interactive simulators. The thriving café and bar culture, top-notch restaurants and a vibrant nightlife was also a good way to keep the networking going through the night! I have received a lot of e-mails from delegates with great feedback, and there has been lots of interest in AIJA from the Norwegian lawyers following the seminar too," Gerdin detailed.
To make sure you don't miss out on the latest seminars and conferences at AIJA, visit www.aija.org.
---
Need a Highly Qualified Trainee?
24 October 2016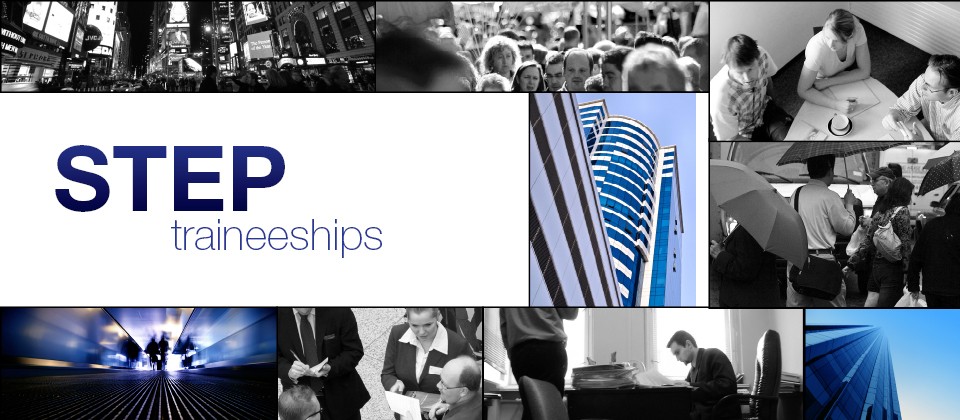 Is your firm considering hiring a new trainee, or are you interested in an overseas placement? If so, then AIJA, in partnership with the European Law Students' Association (ELSA), has the perfect solution. But be quick – the application deadline is 3rd November.
The Student Trainee Exchange Programme (STEP) enables law students and young lawyers to gain first-hand experience of the procedural law and culture of another country. It also gives your office the opportunity to have highly qualified law students from all over Europe as trainees. The traineeship can vary from 2 weeks to 24 months and can take place in any law related field.
The application process and subsequent participation is free of charge. The trainee will be paid a basic salary while on the exchange and the traineeship specifications (such as education level, language and specific legal skills needed) are set by the traineeship provider. All the practical details around the traineeship, e.g. accommodation, are handled by the Local ELSA Group (given that there is a Local Group in that city, otherwise, the National Group handles the contact).
Alyona Litvinova, Vice President for Student Trainee Exchange Programme of ELSA International explains: "When specifying the requirements for the trainee, our traineeship providers set those that are relevant for their office. Through our own pre-selection process, we ensure that only high qualified applicants who match the set requirements are forwarded to our traineeship providers. This way we can make sure that they receive the applicants that are needed in their office."
Feedback from previous STEP traineeship providers has been very positive, says Litvinova, "both in terms of being satisfied with the trainee received in the office and with ELSA. Our traineeship providers are also fond of the internationality that is brought into their office by the international students."
Manuela Cavallo, of the Italian law firm Portolano Cavallo Studio Legale, took part in STEP and described it as "an interesting experience for the trainee who had the opportunity to work with us for a period of time and live the life of a law firm, but also for the people of our firm who benefited from networking with an international student". David Diris of Kocks & Partners (Belgium) also had a great experience, and explained: "the selection process was very smooth and fast, and is almost completely arranged by ELSA itself. We just fill in the forms concerning the requirements and after some time we receive detailed CVs, so we can concentrate on working together with the students."
To apply before the deadline of 3 November or to find out more, just send an e-mail to step@elsa.org and you will be provided with further details.
---
AIJA Elects New President
30 September 2016
Danish Corporate Lawyer David Frølich was elected President of The International Association of Young Lawyers (AIJA) in August, at the Annual Congress in Munich.
After a long career within AIJA, which has included being the National Representative for Denmark, Member of the Executive Committee and Co-chair of the Membership Forum, David will now lead AIJA for the coming year.
David is a partner at Lund Elmer Sandager LLP, an independent Danish law firm located in Copenhagen. He advises both Danish and multinational clients in connection with M&A deals and the legal aspects of doing business in Denmark.
Upon being elected AIJA President, David outlined his vision and priorities for the year: "AIJA is a unique organisation for young lawyers. Its core DNA, networking and providing the highest levels of scientific content for young lawyers in early stages of their career, is unmatched and not found anywhere else. This is what I want to develop further in the association, to not only reach more young lawyers on the global legal scene but also provide even more opportunities for young lawyers."
In particular, this will include "More take-aways, more seminars and even more attractive content: These are essential for promoting legal cultures and for enhancing cooperation and friendship among lawyers from all over the world and this is needed not only for the benefit of each lawyer but also for the benefit of legal systems and justices all over the world. Bringing more and more members together is key to the success of not only AIJA but for the members themselves. It is all about the members."
AIJA is currently a global community of 4,000 young career building legal professionals aged 45 and under. At the 54th International Young Lawyers' Congress held in Munich this August, more than 650 young lawyers attended from 55 different countries. "The success of this meeting confirms the willingness of the young international legal community to have their event, where they can meet, create connections, build their careers and find new business opportunities," said the new President. "When embracing the world and stretching out the AIJA spirit, taking AIJA to Tokyo next year for the 55th annual congress is a natural step."
Attending the Munich congress offered delegates more than 50 hours of legal education and workshops as well as special social events held over 5 days at the most prestigious locations. The bar has been set high, but next year in Tokyo promises to be even better.
---
Mediation Wins Best Programme Session at the International Young Lawyers Congress
30 September 2016

Every year, the people in charge of the scientific programme of the AIJA Congress give an award to the best session. At this year's 54th Congress in Munich, the judges voted for the Working Session on Mediation, presented by Eleni Polycarpou, Michael Pauli and Rim Ben Ammar, for their engaging and challenging presentation on litigation and international arbitration mock case.
Delegates were presented with a complicated mediation scenario: a wealthy Indian art collector buys a painting through an art dealer in Geneva for $30m. After owning it for a number of years, the painting is put up for auction, now expecting to attract up to $150m. However, an English aristocrat recognises the painting as one stolen from their family home in the 1960s, and demands its return. So begins a three-way mediation between the two parties claiming ownership, and the art dealer who was supposed to assure its provenance.
"I deal a lot with art law related disputes in England," explains Eleni Polycarpou, Special Counsel, Head of International Arbitration, at Withers LLP, and one of the moderators of the winning session. "I have had two cases recently where stolen artworks went up for auction and were identified by the original owners in the auction house catalogue. The mock case scenario was based largely on one of my cases, although I changed it sufficiently for it to not be recognisable."
Delegates received useful and surprising tips regarding cultural differences: "some were obvious, such as don't be late for your mediation if it is against a northern European or US opponent," says Polycarpou. "And some were less obvious, for example don't try small talk about the weather if your opponent is Japanese – in fact you must go directly to the point and the heart of your arguments immediately."
However, the application of mediation goes far wider than simply smoothing over cultural misunderstandings. Mediation is an increasingly popular method of resolving disputes in the US and in the UK, and is growing in other countries too. "It is important for young lawyers to understand that some disputes are more suited to this method and to be able to offer it to their clients as an alternative to going to court or to arbitration," argues Polycarpou.
The session, which used lawyer members of AIJA from different countries as the actors to enact the mock mediation, proved popular amongst delegates believes Polycarpou because, "All lawyers have to enter into negotiation in their day to day lives. Also, the best way to become an expert on negotiation is to take part in one or to see one take place. It was a successful way to demonstrate what mediation is, and what to do and not to do in a negotiation."
---
Opportunities on Being an AIJA Scholar
30 September 2016
[caption id="attachment_7658" align="alignleft" width="165"]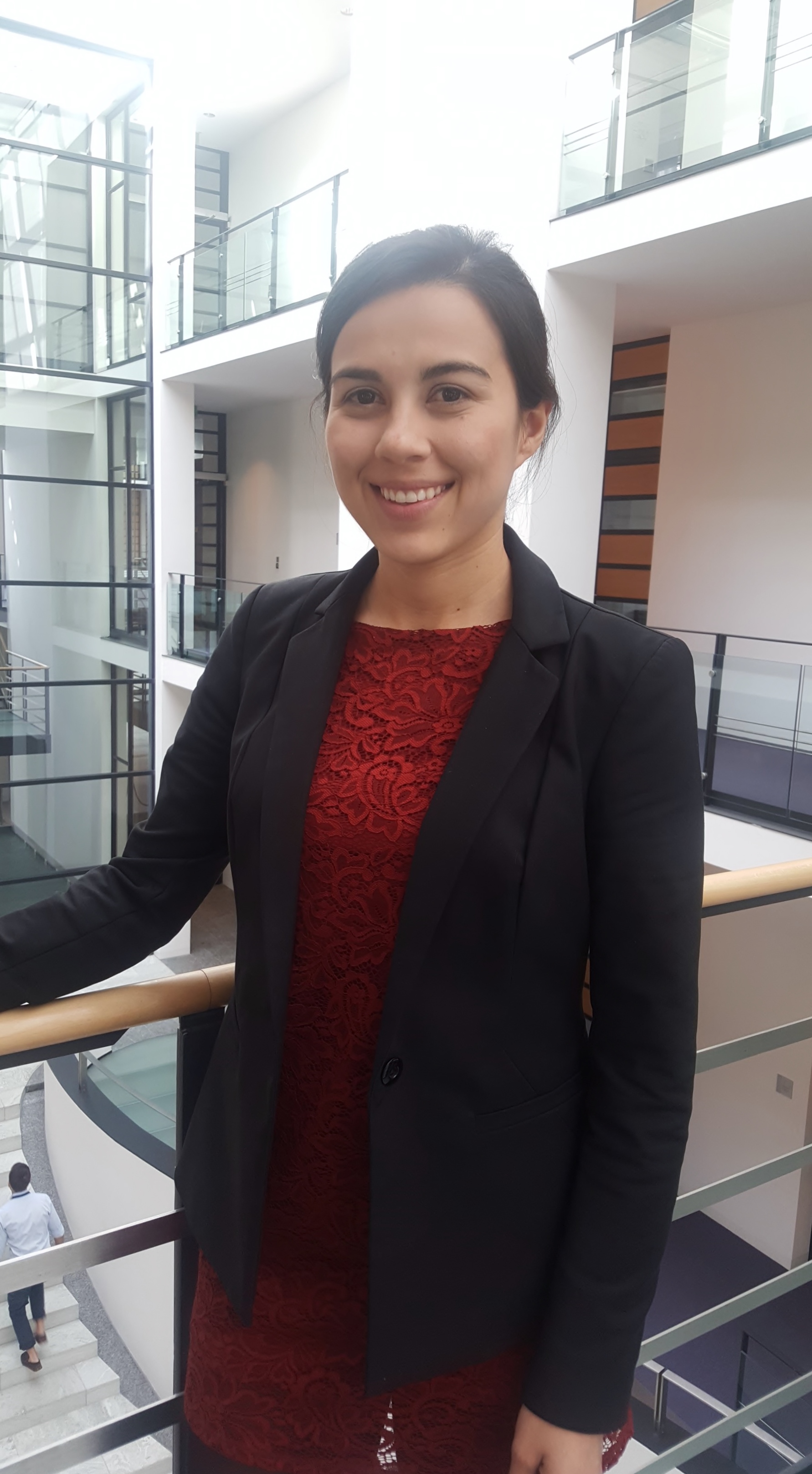 Tatiana Abarca[/caption]
Did you know that AIJA sponsors international scholarships? The AIJA scholarship programme allows young lawyers with limited financial resources to attend the annual congress and other events free of charge. In order to be considered for the AIJA scholarship, applicants need to submit an application which demonstrates how attending the AIJA events will benefit them, the absence of alternative financial means, and how their participation would serve the overall objectives and goals of AIJA.
In 2016, scholarships were awarded to Tatiana Abarca of Costa Rica, and Brenda Mwango Kemunto from Kenya.
Tatiana Abarca worked in corporate and labour law in Costa Rica before retraining in environmental law, completing a two-year Masters degree at the Australian National University (ANU) on an Australian Awards scholarship. Currently undertaking a legal internship at the International Tribunal for the Law of the Sea (ITLOS) in Hamburg, she describes her experience as an AIJA scholar as "an enormous privilege". "Upon arriving to the Annual Congress in Munich, I felt immensely grateful – the opportunity to network with over 500 lawyers was invaluable not only from a career perspective, but to also understand some of the latest initiatives and advancements that are being made in my field,"
Brenda Mwango, a State Counsel at the Kenyan Office of the Attorney General and Department of Justice attached to the Ministry of Transport and Infrastructure, is currently undertaking a Master of Laws in International Trade and Investment Law at The University of Nairobi, Kenya. "Being a scholar was a rewarding experience," she said. "I met inspirational people, people of different cultures and traditions from all over the world, I was offered great hospitality, and had stimulating discussions on European Law."
For both young lawyers, the scholarship offered invaluable international experience. Brenda described it as an "educational adventure": "AIJA gave me the opportunity to visit Switzerland and Germany for the first time – it has given me a perspective on the advanced infrastructure especially in the transport sector (road, air and rail), compared to what is available in Kenya."
[caption id="attachment_7657" align="alignright" width="235"]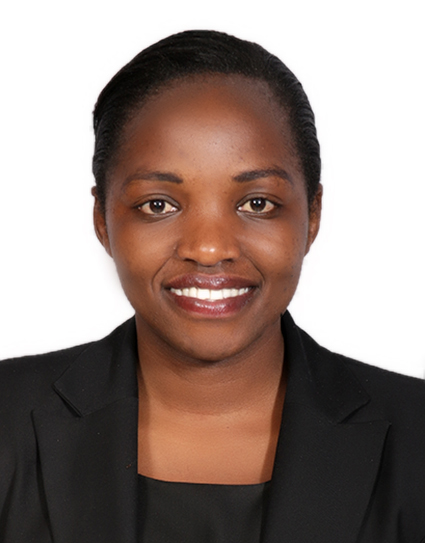 Brenda Mwango Kemunto[/caption]
Tatiana believes that, "as globalisation intensifies, the reliance on expertise from different jurisdictions is becoming a fundamental component of work in the legal space, especially in environmental and maritime law. I have maintained contact with many of those I was lucky enough to meet and hope to collaborate further in the future."
"For me, President Gorgenyi's opening speech was the highlight of the event. Her words about the work AIJA is doing to help young professionals in more disadvantaged societies were incredibly uplifting and reinforced the power the legal community has through associations like AIJA," she said.
For more information on the scholarship programme and how to apply, please visit: /scholarships
---
AIJA goes to Verona, Italy
30 September 2016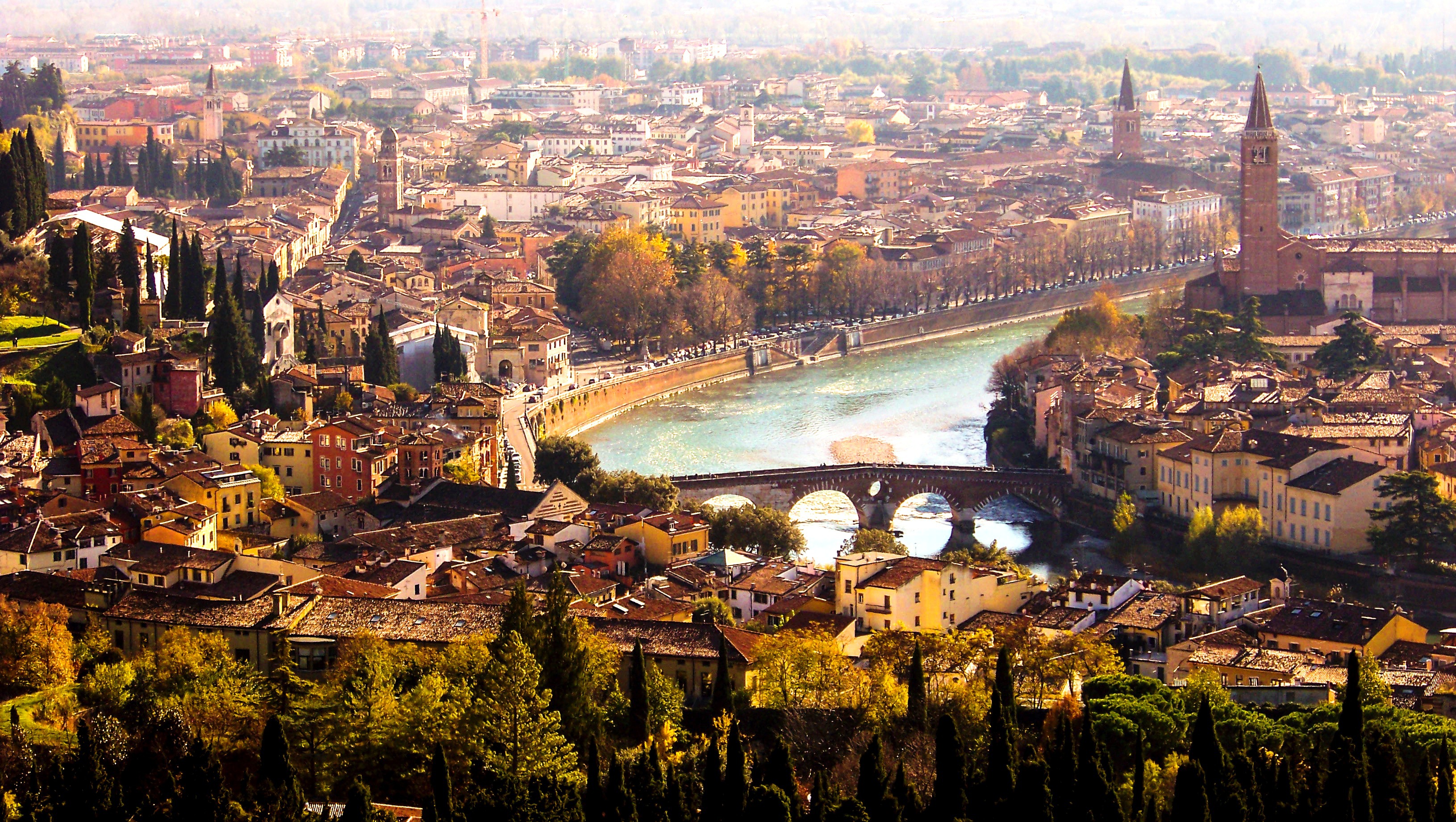 For this year's 2016 Half Year Conference, AIJA is exploring its romantic side. Verona, the city of Romeo and Juliet, is playing host. And it promises to be a truly spectacular location.
A Roman colony in the first century BC., it remains a well preserved Roman town - including the Arena, one of the most famous Roman amphitheatres that is still in use today. Visitors can also take a walk through the Medieval city, with the beautiful Basilica of San Zeno (one of the masterpieces of Romanesque architecture in Italy) and Piazza dei Signori, leading to the elegant Venetian-era palaces Palazzo Canossa and Palazzo Maffei.
Awarded World Heritage Site status by UNESCO, Verona was an easy choice of venue, explains Atty. Roberto Luzi Crivellini, Partner at Macchi di Cellere Gangemi, and Chair of the Organising Committee at the Conference: "following the success of the AIJA Half Year Conference in Parma in 2010, we wanted our AIJA friends to have a chance to discover another little Italian jewel," he says. "We could not find a better candidate, as Verona is located in a strategic position, its airport is well connected with the main European hubs. It is also close to Milano and Venice, which can be reached with a 1-hour fast train ride."
Participants will be immersed in a truly Italian experience. The conference venue - Hotel Due Torri at Piazza Sant'anastasia – is in the heart of the old city, surrounded by masterpieces of Roman, medieval and Venetian heritage, all within walking distance. AIJA dinners will be hosted in some of the most prestigious 17th century buildings, including one with a special theme. "The theme for the gala dinner on Saturday is 'Romeo and Juliet', "explains Atty. Giuseppe Cristiano, also a member to the OC, partner at De Berti Jacchia . "Verona is the city of Shakespeare's masterpiece, and this is a fun opportunity to meet other lawyers and experience the best traditions of AIJA."
For those more interested in Italian fashion, there are also seminars on the industry during the conference. "Italy is worldwide known for its fashion industry, but must compete in times of globalisation," explains Manuela Cavallo, Partner at Portolano, Cavallo. "This seminar programme focuses on the different aspects and trends in the sector, with some important in-house counsels who shall share their insights". Legal issues range from protecting IP in fashion contracts, to arbitration clauses and awards.
The second seminar running during the conference will be on enabling and securing international business: "we will offer a complete overview on the topic of secured transactions in the international commercial arena. In house counsels and international attorneys will discuss about the different types of securities, liens and priorities rights in a cross border context", says Giuseppe Scotti, counsel at Macchi di Cellere Gangemi.
So whether you're into Roman architecture, Venetian palaces, Shakespearean romance, stiletto heels – or simply want an 'Overview on conflict of laws regarding international securities' (Thursday, 11.30am) – then the AIJA 2016 Half Year Conference in Verona is the perfect place for you.
For more information and a full conference programme, please download the conference programme HERE
---
New appointments 2016-2017
27 September 2016
Please find here the list of new appointments, following the last AIJA General Assembly and Executive Committee Meeting of last month.
Bureau
David Frølich, President (new position)
Orsolya Görgényi, Immediate Past President (new position)
Wiebe de Vries, First Vice-President (elected by the General Assembly)
Emiliano Ganzarolli, Secretary General (elected by the General Assembly)
Justyna Szpara, Treasurer
Lara Vivas, Deputy Treasurer (appointed by the Bureau)
Extended Bureau
Membership Forum
Maximiliano D'Auro, Co-Chair
Anita Gerdin, Co-Chair (newly appointed by the Bureau)
Giuseppe Cristiano, Co-Chair (newly appointed by the Bureau)
Law Course Committee
Justus Jansen, Co-Chair
Ned Beale, Co-Chair (newly appointed by the Bureau)
Cristina Hernandez-Marti Perez, Co-Chair (newly appointed by the Bureau)
Forum of the Commissions
Martine Hoogendoorn, Co-Chair
Xavier Costa Arnau, Co-Chair (newly appointed by the Bureau)
David Diris, Co-Chair (newly appointed by the Bureau)
Human Rights Committee
Orsolya Görgényi, Chair Coordinator
Anna Birtwistle, Co-Chair
Christian Presoly, Co-Chair (newly appointed by the Bureau)
Gülsüm Aslan, Co-Chair (newly appointed by the Bureau)
Nicolas Thieltgen, Co-Chair (newly appointed by the Bureau)
Newly elected Executive Committee Members (in alphabetical order)
Sophie Arnold
Martijn Burgers
Alex Carbonell
Stéphane De Navacelle
Benjamin Dürig
Arne Friese
Kenji Hirooka
Eva Indruchova
Alexander Leuftink
Mette Lykke
Sabine Nyvlt
Kasper Ripken
Rebekka Stumpfrock
Antonio Varas
Dieter Veestraeten
Minglei Wu
In addition, three members will take the office of those of had to leave the Executive Committee due to other appointments in the Association or resignation.
Chiara Caliandro, will take the mandate for two years, until the General Assembly taking place in 2018;
Catrice Gayer, will take the mandate for one year, until the General Assembly taking place in 2017;
Tom Swinnen, will take the mandate for one year, until the General Assembly taking place in 2017;
They will join the other Executive Committee members elected in the past years who are still in office: Pieter Van Den Broeck, Benjamin Leventhal, Thilo Pachmann, Ferenc Ballegeer, Tomas Rybar, Birgit Wöhren, Marco Ferreira Orlandi, Pablo Vinageras, Cristian Elbert, Babak Tabeshian, Tom Claeys, Agnese Hartpenga, Henrietta Mason, Ayse Ulku Solak, Jan-Ove Becker, Bruno Guarnieri, Jean-Philippe Arroyo, Laura Koponen, Tiziana Di Ciommo, Stefan Bais, Simone Hofbauer, Joost Willem Achterberg, Benedikt Rohrssen, Christian Leuenberger, Stefanie Tack, Lennart Ostenfeld, Tabata Arteta, Jérôme Debras, Jérôme Nicolas.
Newly appointed National Representatives (for a complete list of National Representatives and local contacts, please click here)
| | |
| --- | --- |
| - AUSTRIA | Michaela Pelinka |
| - CANADA | Caroline Abela |
| - CHINA | Cheng Chen |
| - FRANCE | François Barré |
| - ITALY | Giuseppe Scotti |
| - JAPAN | Kazuma Higuchi |
| - NETHERLANDS | Marnix Van den Bergh |
| - SWEDEN | Per – Ola Bergqvist |
| - USA | Arnoldo Lacayo |
Newly appointed Commission Officers (for a complete list of commission officers, please click here)
Banking Finance & Capital Markets Law
Jennifer Maxwell, Vice-president
David Diris, Vice-president
Elina Girne, Vice-president
Environment and energy law
Eoin Cassidy, President
Jan Rolinski, Vice-president
Hector Sbert, President
Anouk Rosielle, Vice-President
Intellectual Property, Technology, Media, and Telecommunications
Alex Watt, Vice-President (Media)
International arbitration
Tero Kovanen, President
Benjamin Leventhal, Vice-president
International Business Law
Pablo Font, Vice-president
Aurélie Conrad, President
Damien Devot, Vice-president
Arnoldo Lacayo, Vice-president
Paola Fudakowska, President
Henrietta Mason, Vice-president
Martin Fӧrster, President
Bernd Hauck, Vice-President
Skills, Career, Innovation, Leadership and Learning (SCILL)
Stepan Holub, President
Jean – Rodolphe Fiechter, Vice-President
Marisa Buetzberger, Vice-President
T.R.A.D.E. - Trade, Retail, Agency, Distribution, E-commerce (former Distribution Law Commission)
Babak Tabeshian, President Christine Borfiga, Vice-president SEE HERE THE OFFICIAL COMMUNICATION OF THE SECRETARY GENERAL


---
Lawyering for change, 30.11 - 01.12.2016
08 September 2016

According to a United Nations estimate, four billion people do not have access to justice. In both the northern and southern hemispheres, legal assistance and representation of people with social or economic problems in accessing courts and tribunals play a key role in having their rights respected. As well as defending individual interests, the collective action of lawyers and other key players in the access to justice, such as social workers, legal experts working in the voluntary sector or community stakeholders, can also foster sustainable change within societies. Indeed, stakeholders in the access to justice are crucial in strengthening the rule of law and developing the power to act of people seeking justice. This is a key issue at a time when questions are being asked of sustainable development and the future of legal aid for vulnerable people. ASF is working in around ten fragile countries, where justice and the effectiveness of the rule of law have proved to be key elements in the social and economic development of populations, as well as crucial in preventing conflicts. Founded by ASF, the "Lawyering for Change" conference offers people the opportunity to discuss and focus on practices which foster sustainable change. Lawyers, legal experts and social stakeholders from Central Africa, South East Asia, North Africa, America and Europe will share their experiences of the work carried out in their respective countries. This experience will then be placed in the context of the recently adopted Sustainable Development Goals (SDGs) which advocate the promotion of the rule of law and the guarantee of access to justice for all. Although the "Lawyering for Change" conference is being held to discuss the projects and studies which ASF has been carrying out for a number of years on the link between the access to justice and sustainable development, the event aims above all to tackle the realities of the situations on the ground. DOWNLOAD THE PROGRAMME


---
AIJA partners with Boston University, School of Law
31 August 2016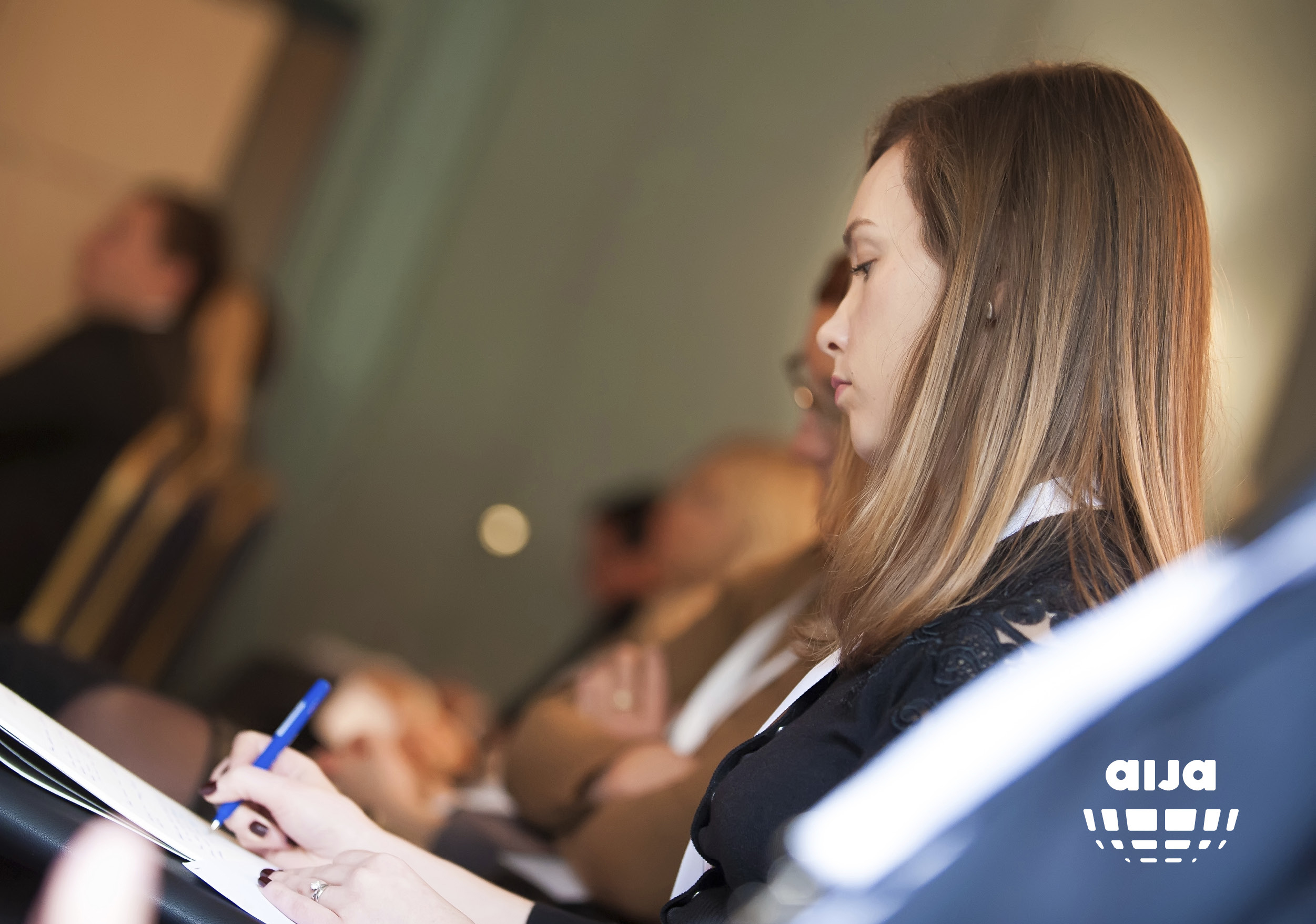 BU Law's Executive LLM in International Business Law (ELLM) is proud to work with the International Association of Young Lawyers (AIJA) to advance the educational opportunities of its members.
The ELLM is a 20-credit graduate program that provides exposure to the core topics of international business practice. The curriculum is customized for experienced legal practitioners and includes courses on topics such as: international arbitration, risk management and compliance, international business transactions, transnational legal practice, and international mergers and acquisitions. The ELLM's faculty consists of internationally renowned legal academics and practitioners. Learn more about the ELLM.
AIJA Member Benefits
Scholarship Opportunities
$7,500 per scholarship available to AIJA members
The ELLM has restricted a pool of scholarship money exclusively for AIJA members. A limited number of scholarships up to $7,500 each are available to qualified applicants. Applicants who wish to be considered for the AIJA scholarship benefit should make reference to their AIJA membership and their candidacy for the scholarship benefit in their personal statement. Please visit the ELLM application page for more information on the application process.
Discounted Professional Education
50% discount (USD $150) for AIJA members
In collaboration with the online learning platform called edX, which was founded by MIT and Harvard, BU Law and the ELLM developed the self-paced online course: Legal Risk Management Strategies for Multinational Enterprises. The course examines the issues that multinational companies face in adhering to the numerous laws and regulations that govern their operations. Students will be introduced to new tools for managing risk in the global marketplace and learn how to identify, analyze, and control compliance risks in various commercial and financial contexts. Topics such as the Foreign Corrupt Practices Act, Sarbanes Oxley, the OECD Guidelines for Multinational Companies, and ethics programs will be covered from a compliance and risk management perspective.
AIJA members who wish to claim this discount should email lawmooc@bu.edu and reference their AIJA membership.
If you have any questions or concerns please contact the ELLM at execllm@bu.edu.
---
What Does the Future Hold for Today's Young Lawyers?
19 August 2016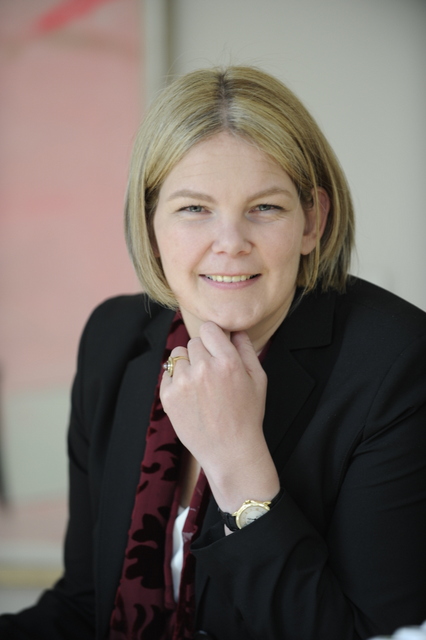 Ask anyone these days, they will commonly say the same thing: the pace of change now is greater than ever before. But what does that mean for the legal profession? What are the changes coming around the corner that young lawyers need to understand and prepare for? This will be the main focus for the 54th International Young Lawyer's Congress in Munich on 23-27 August 2016. Dr. Julia Blind, Attorney at KLEINER Rechtsanwälte and Co-Chair of the Congress Organising Committee, shares her insights on the current trends young lawyers need to know about. First, there's the Transatlantic Trade and Investment Partnership (TTIP), says Dr. Blind: "Besides the intended increase of trade between the European member states and the USA, it will bring new challenges for consumer protection. If TTIP implements an investment arbitration, which is currently a controversial discussion, big law firms will very likely re-emphasis their expertise in the field of international arbitration or even built up new practice groups." Don't expect the ongoing refugee crisis to die down any time soon, either. Even if migration flows were to slow down or even stop, the issues surrounding settlement of existing refugees will keep lawyers busy for some time to come. "The refugees who arrived in Europe have very much changed the tasks of lawyers, especially in Germany," says Dr. Blind. "Lawyers assist them regarding their asylum procedures, while support measures like housing, supplies and services are a challenge for the public authorities regarding the compliance with national and EU law on procuring services." The technology revolution and the coming of automation – known as Industry 4.0, or 'robots taking our jobs!' – will bring "challenges in data protection and data security, liability in the connected supply chain, IP issues, and employment law requirements," she advises. And, although most of us may want to, we can't forget Brexit. "Besides the economic impact for the United Kingdom and the EU member states," says Dr. Blind, "there are many legal hot topics linked with the Brexit, including tax issues, work permits and immigration issues, the implementation of the Unitary Patent, and consequences for the European Community trademark or European Community design when the UK leaves the EU." All this comes with an ever-increasing requirement for lawyers to have in-depth and up-to-date knowledge not only in their main field of business, but also a basic knowledge of associated legal areas and economics. The 54th International Young Lawyer's Congress (Munich, 23-27 August 2016) will be an invaluable way to keep abreast of the issues, with working sessions, workshops, interactive sessions and high-profile speakers. Plus, on the Friday evening, the famous Hofbräuhaus offers a taste of the Munich Oktoberfest – the perfect place to socialise, make contacts, and enjoy the local traditions!
---
AIJA Opens Its New Head Office
19 August 2016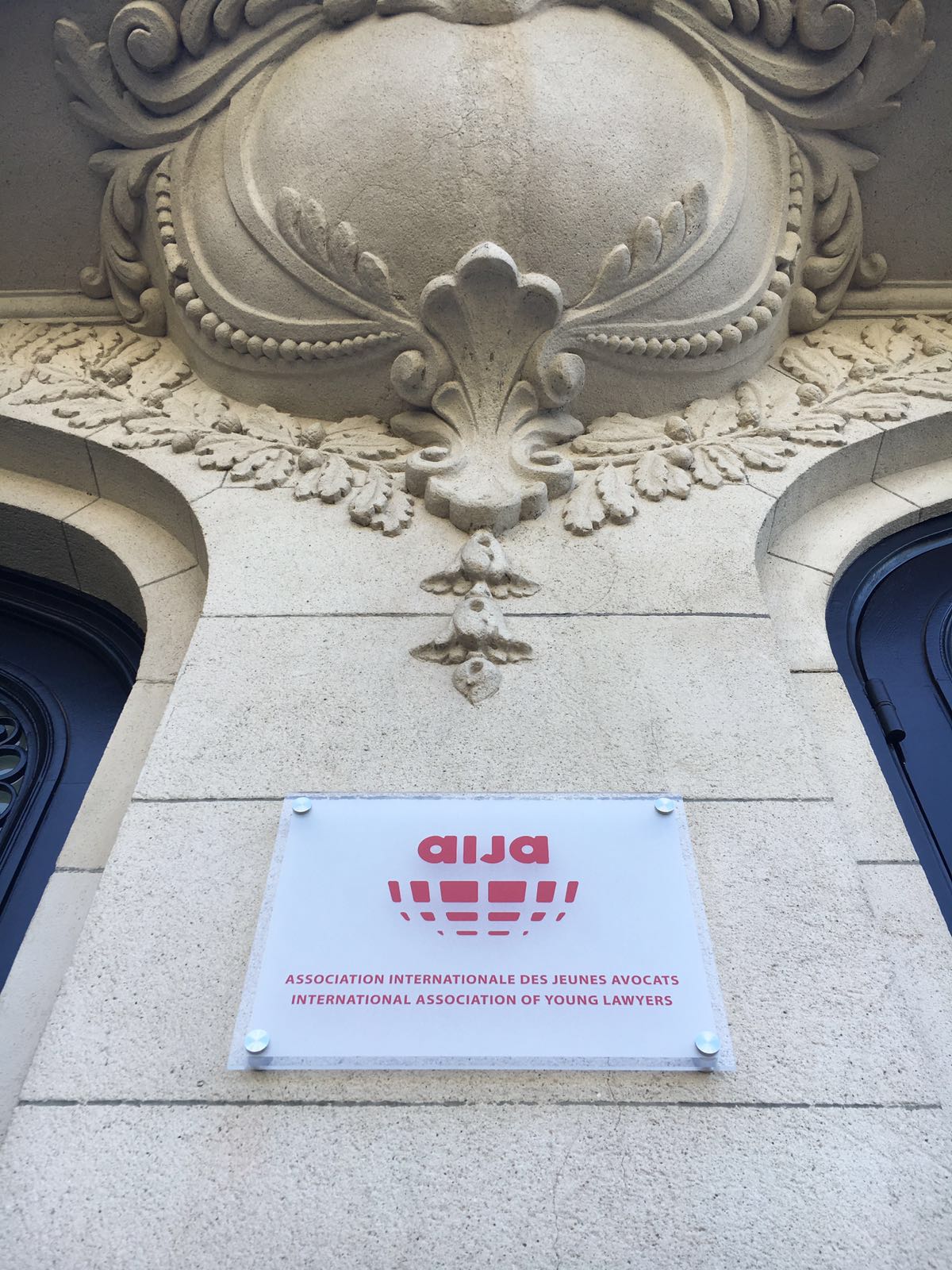 AIJA has finally moved into its long-awaited new HQ: AIJA House. Located in the prestigious Avenue de Tervueren in Brussels, the 300 m² office opened in June, strategically positioned close to the European quarters and international embassies, with desk space and meeting rooms available for all AIJA members. "The AIJA House is a dream which is finally a reality," announced Giuseppe Marletta, Association Manager of AIJA. "With this new head office, we added an extra layer of prestige to the association." Following the success of AIJA in recent years including a growing membership and events programme, an investment in property in Brussels was deemed a cost-effective choice for members. "An important decision like the acquisition of a property is of course subject to a thorough process where all governing bodies of the association have been consulted and involved," said Marletta. Located with easy access to the Metro and airport, any AIJA members who may find themselves in Brussels for their business trips or client meetings can access the following:
Two meeting rooms of respectively 30 m² and 15m² that can accommodate conference calls and meetings up to 20 people
Two office stations with computers, printers, phones, internet connection available for members who wish to pass by and spend some hours working there
Parking passes to make life easier to members who come by car, with plenty of parking spaces in front of AIJA House
"The AIJA House features state-of- the-art office space which includes premium technology equipment," said Marletta. "Of course it's not the HQ of an organisation that decides its credibility or reputation, but this can also be an important element." "We have had a positive trend regarding our finances since 2013. With the savings coming from wise financial management, growing membership and healthy events, we have decided for a sound and sustainable allocation of the savings. The real estate market in Brussels is very competitive: it's the European capital, but compared to other European capitals, prices remain reasonable. What better than acquiring a property with these available funds?" He added: "This project is not just an allocation of funds but it gives back to members real value, a beautiful office space which is the face of the association: this is the AIJA House!" Visit AIJA House at Avenue de Tervueren 231, BE-1150 Brussels. For booking enquiries, contact office@aija.org or call on Tel: + 32 2 347 33 34.
---
AIJA to Elect New Vice President
19 August 2016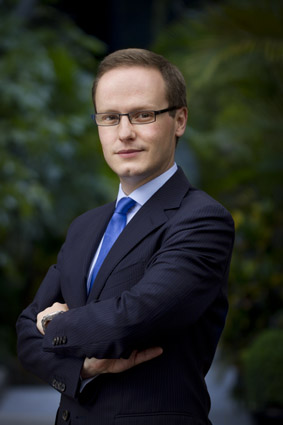 It's election time again, with members due to elect their next First Vice-President during the upcoming International Young Lawyers' Congress held in Munich on 23-27 August 2016. The First Vice-President is a member of the Bureau, the management body of AIJA, and automatically becomes President after one year. The two candidates vying for the position – Wiebe de Vries, the national representative for The Netherlands and Giuseppe Cristiano, the national representative for Italy – have been described as "two strong candidates with a clear view on AIJA's future," by Me Nicolas Thieltgen, Secretary General of AIJA. Members are urged to attend the elections at the Hilton Munich Park Hotel on Saturday 27 August, to cast their vote. "AIJA is an association of volunteers," said Thieltgen. "It is therefore important that everyone feels involved if we want the Association to be successful. These elections are a great way to involve our members in the management of our Association. Everyone has a word to say in the AIJA democracy." At the same time as the First Vice -President election, members will also be able to vote on new executive committee members, as well as on amendments to the organisational statutes, including making possible e-voting during future general assemblies. General assemblies are conducted in accordance with a comprehensive set of rules governing the way it organises elections, which set high standards in terms of democracy, transparency and corporate governance. The Secretary General, together with the Elections Committee (President: Leo van den Hole; Vice-President: Ferenc Ballegeer) monitor the elections process and make sure that these rules are applied. "Organizing elections generally requires the adoption and application of a lot of complex rules, an activity at which lawyers are quite good at," joked Thieltgen. "But equally we do so in a strict but friendly manner, to preserve the AIJA spirit." AIJA members are invited to participate in the Vice-Presidential Debate on 25 August, at 2pm at Ballsaal to learn more about the candidates' visions and projects for the Association. If you have any questions that you would like the moderators to ask the candidates, please send them to nicolas.thieltgen@brucherlaw.lu before Wednesday 24 August, noon. Help build on AIJA's values and don't miss this chance to make a sound judgement before you cast your vote for your next First Vice-President!
---
Kuwaiti Legal Intern Wins 2016 Best International Future Lawyer Award
19 August 2016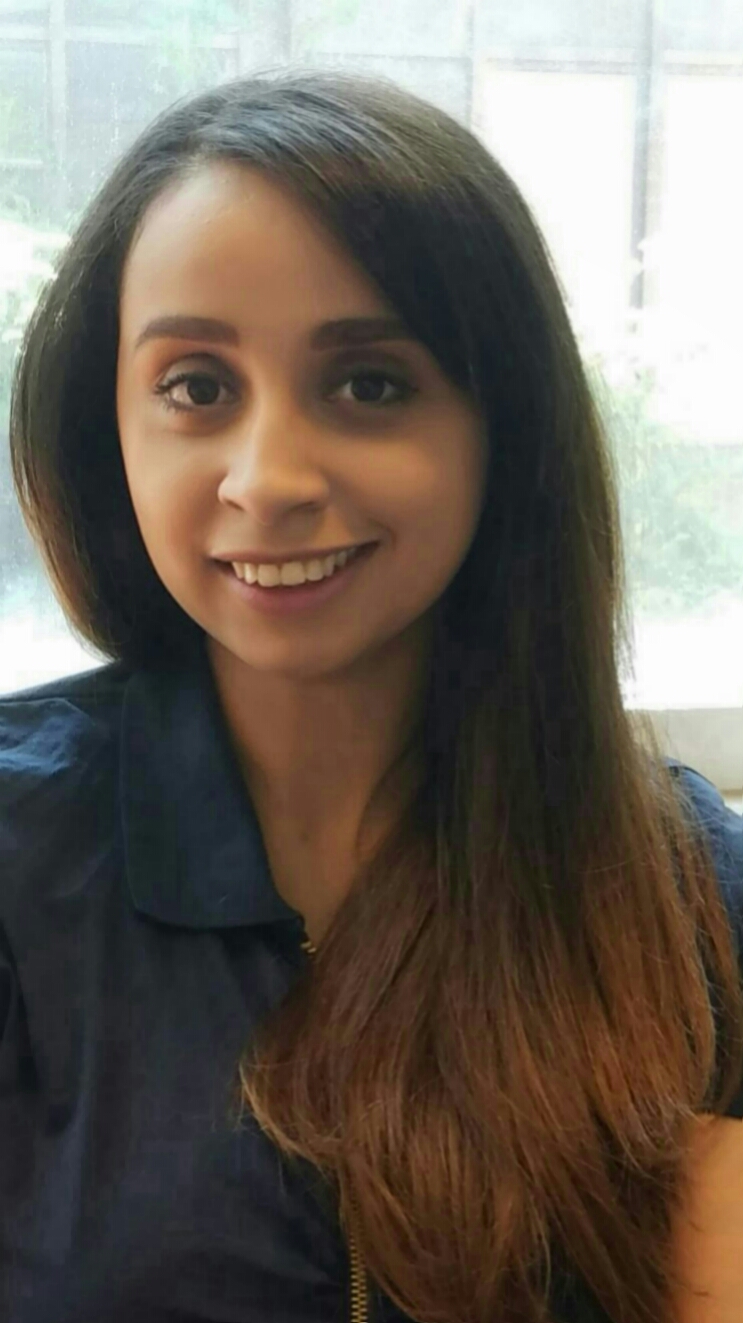 Kuwait's Sharefah A. Almuhana has won the prestigious AIJA Best International Future Lawyer Award 2016. A former Legal Researcher at the Ministry of Public Works of Kuwait, Almuhana holds LLB and LLM from Kuwait University School of Law. Having graduated with a Doctoral Degree in Law from Case Western Reserve University School of Law, Cleveland, USA, in May this year, she is currently a Legal Intern at US Immigration Law firm in Laramie, Wyoming, covering humanitarian cases including refugees and asylum. Her winning essay "Governing Shared Natural Resources of the International Seabed Area" was adapted from her doctoral thesis on the subject. A Jury of three AIJA Executive Committee Members assessed entries based on the quality of research and analysis, novelty, profundity and overall contribution to legal knowledge. They were unanimous in choosing Almuhana's paper for this year's award. Her research examines the legal framework and strategy for distributing the potential outcomes from exploiting the natural resources in the common International Seabed Area (the Area). Located beyond the limits of national jurisdictions and rich in valuable mineral deposits such as nickel, copper, cobalt, iron, and manganese, the deposits are estimated to satisfy global demand for centuries. "I noticed that the legal regime of the Area needs some improvements," she explained, when asked why she chose the topic. "However, I was not sure where the defects were in the system. I decided to uncover the weakness of the Area system not only as a legal system but also as a system that involves many social and economic issues." "Through my research, I wanted the legal community and policy makers to be aware that even institutions with sound legal frameworks are vulnerable to failure when these legal frameworks are structured in a way that undermines the economic or the social interests of some members of a community," informed Almuhana. "The Law of the Sea introduces many unanswered questions, providing new prospects for research into these areas of the oceans that cover most of our planet." The United Nations Educational, Scientific and Cultural Organization (UNESCO) has recently announced its intention to extend 'World Heritage' recognition and protection to areas of the sea. "Winning the AIJA competition means a lot for me," said Almuhana. "It means that my research is recognized internationally. It is also a reminder for me to keep writing and researching. Furthermore, it is a message to the youth and women from the developing countries to keep doing what they think they can do regardless of the barriers they might face." Her prize includes an all-expenses-paid trip to the AIJA International Young Lawyers Congress, a temporary waiver of the AIJA membership fee, and publication and distribution of her paper. In-keeping with the "AIJA spirit", the award is intended to help young lawyers build confidence in their academic skills and produce scientific work on international legal issues.
---
Sharefah Almuhana is the Best International Future Lawyer 2016
05 August 2016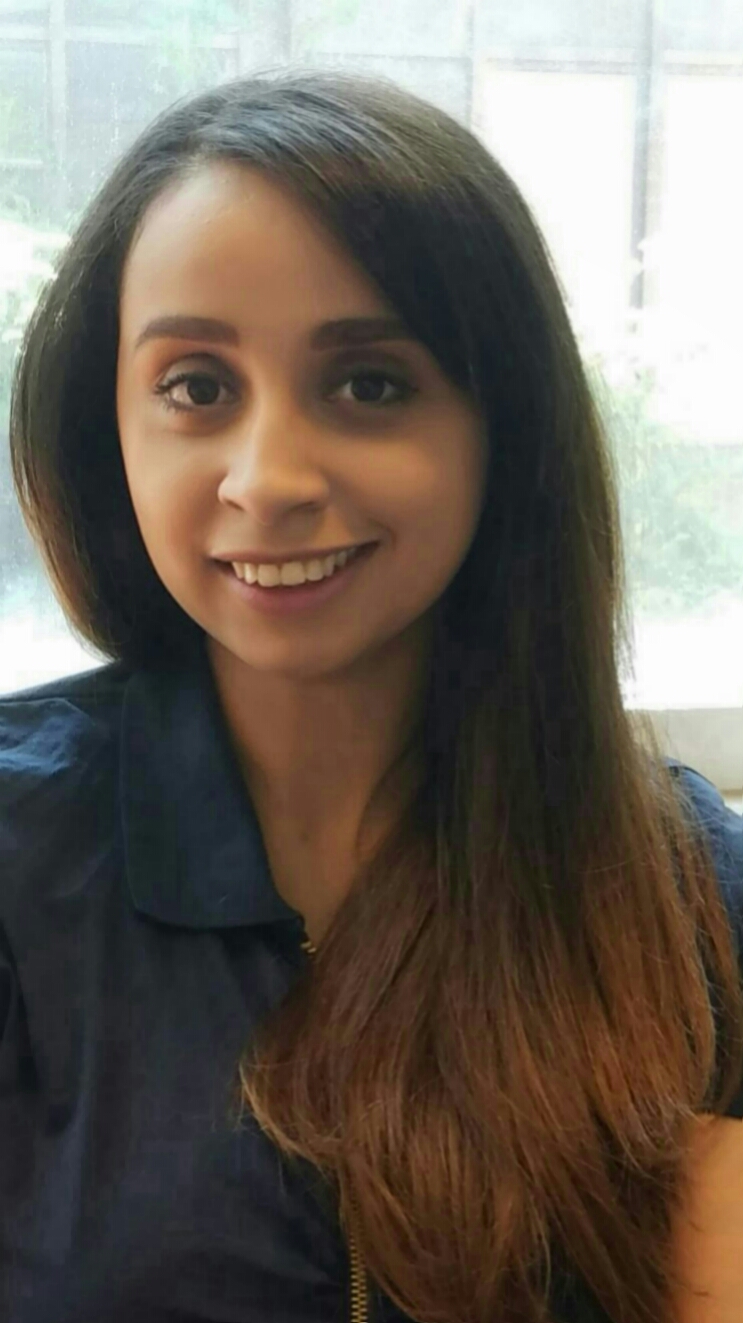 With her essay on "Governing Shared Natural Resources of the International Seabed Area", Sharefah Almuhana won the Best International Future Lawyer Award 2016.
The Jury, composed of three AIJA Executive Committee Members, considered unanimously this paper the best one for this year's award.
Sharefah's research attempts to establish a strategy to distribute the potential outcomes from exploiting the natural resources existing in common and global property areas, namely, the International Seabed Area (the Area), which is located beyond the limits of national jurisdictions and is rich in valuable mineral deposits such as nickel, copper, cobalt, iron, and manganese. The huge deposits found beneath the oceans are commercially sound and estimated to satisfy the energy needs of the world for centuries.
Sharefah Almuhana graduated in May 2016 from Case Western Reserve University School of Law, Cleveland, OH, U.S.A, with S.J.D – Doctoral Degree in Law. Sharefah also holds LLB and LLM both are from Kuwait University School of Law. Before going to the U.S. Sharefah served in the Kuwaiti Government as a "Legal Researcher" at the Ministry of Public Works of Kuwait. She is currently "Legal Intern" in a U.S. Immigration Law firm in Laramie, WY, U.S.A where she is learning about the U.S. Immigration Law and exposing to humanitarian cases regarding refugees, asylum seekers, and victims of human trafficking. Sharefah scholarly and researching interests include all aspects of the public and international law.
The Award consists of:
Free AIJA membership until December 2019
Publication of the Essay on AIJA's various communication channels.
Complimentary invitation to attend the full 54th International Young Lawyers' Congress.
---
Artificial Intelligent Attorney: The Future of Legal Research?
10 June 2016
Could lawyers soon be replaced by robots? Take Ross, for example, a young in-house attorney at IBM. He spends most of his time reading through legal documents, presenting hypotheses when asked to, and putting together responses along with references and citations to back up his conclusions. Could his job be replaced by Artificial Intelligence? Well, yes and no – because Ross already is a robot. Based on IBM's cognitive computer Watson, Ross is "the world's first artificially intelligent attorney".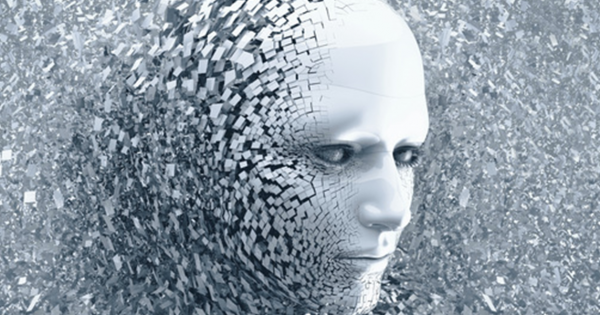 Unlike existing technologies that simply search for keywords, Ross's makers say he is able to mine facts and conclusions from over a billion legal text documents a second. It learns from experience, gaining speed and knowledge the more you interact with it. It can also work alongside you, monitoring the law for changes that can positively or negatively affect your case.[1]
So is Ross a threat to your future career, or a useful ally? Lara Vivas, lawyer at Cuatrecasas, Gonçalves Pereira's Barcelona office, believes that "there are a number of activities that lawyers do that could be done more efficiently and faster by computers, such as the review of documents that can be time-consuming and of low value. Having 'AI lawyers' could help the rest of the firm to concentrate in added-value activities."
AI could also be useful, says Vivas, "in jurisdiction comparison, where an 'AI lawyer' can be much more efficient and faster than a set of lawyers calling to review a certain contract or policy. You just click a button and they could tell you whether there are issues with a certain clause in a certain country or state."
Vivas plays down the fear of robots substituting lawyers in real life, because "activities where cultural elements make a difference will be hard to code, such as negotiation. Also, it is difficult to substitute humans in strategic decision-making, where AI can be of very relevant help in terms of providing information, but not necessarily in making the decision." However, she does add, ominously, "at least with the current AI models."
The need for legal firms to offer added value has already become more important, says Vivas: "There will probably be more and more services that the client will be able to get online almost for free, so the legal profession will have to move to added-value services and be ready to invest in technology."
In a similar way to the "smart contracts" that already exist, whereby contracts are auto-executed, AI will be a useful tool. However, a bigger danger might be over-reliance on technology. Vivas raises the prospect of discrimination. While robots may seem inherently objective, their codes have still been written by human beings.
"For example, in terms of recruitment, there is already quite a lot of technology helping to sort out resumes," says Vivas. "Programmers decide which data to feed to the machine to help draw conclusions and design the algorithms... Therefore, the apparently objective result of the machine can actually embed a discrimination decision and perpetuate biased decision-making." So if you do find yourself working alongside Ross, just remember that he is fallible too.
[1] Ross. The future of Legal Research. RossIntelligence.com
---
The Need for Collaboration among Young Lawyers across Borders
10 June 2016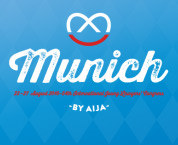 With the AIJA annual congress in August fast approaching, Orsolya Görgényi, President of AIJA and Partner at SZECSKAY Attorneys at Law in Hungary, has highlighted the challenges facing the profession. Speaking at a conference on Innovative Legal Services in Prague organized by Económia, Ms. Görgényi told participants not to "spend valuable time on tasks that can be better performed by software."
A lawyers' highest value today is "not document production or tasks that can be replaced by Artificial Intelligence," she said, but rather "strategic planning, problem solving and exercising professional judgment."
According to Ms. Görgényi, lawyers tend to have three personal characteristics which make it particularly challenging to lead, change and innovate, namely: a sceptical mindset - an 'occupational hazard' as she put it; perfectionism - which, according to her, makes lawyers bad at the 'game of trial and error', which would be so important for innovation; and being autonomous. However, lawyers will increasingly have to fight against these natural tendencies to become experts of networking, collaboration and innovation.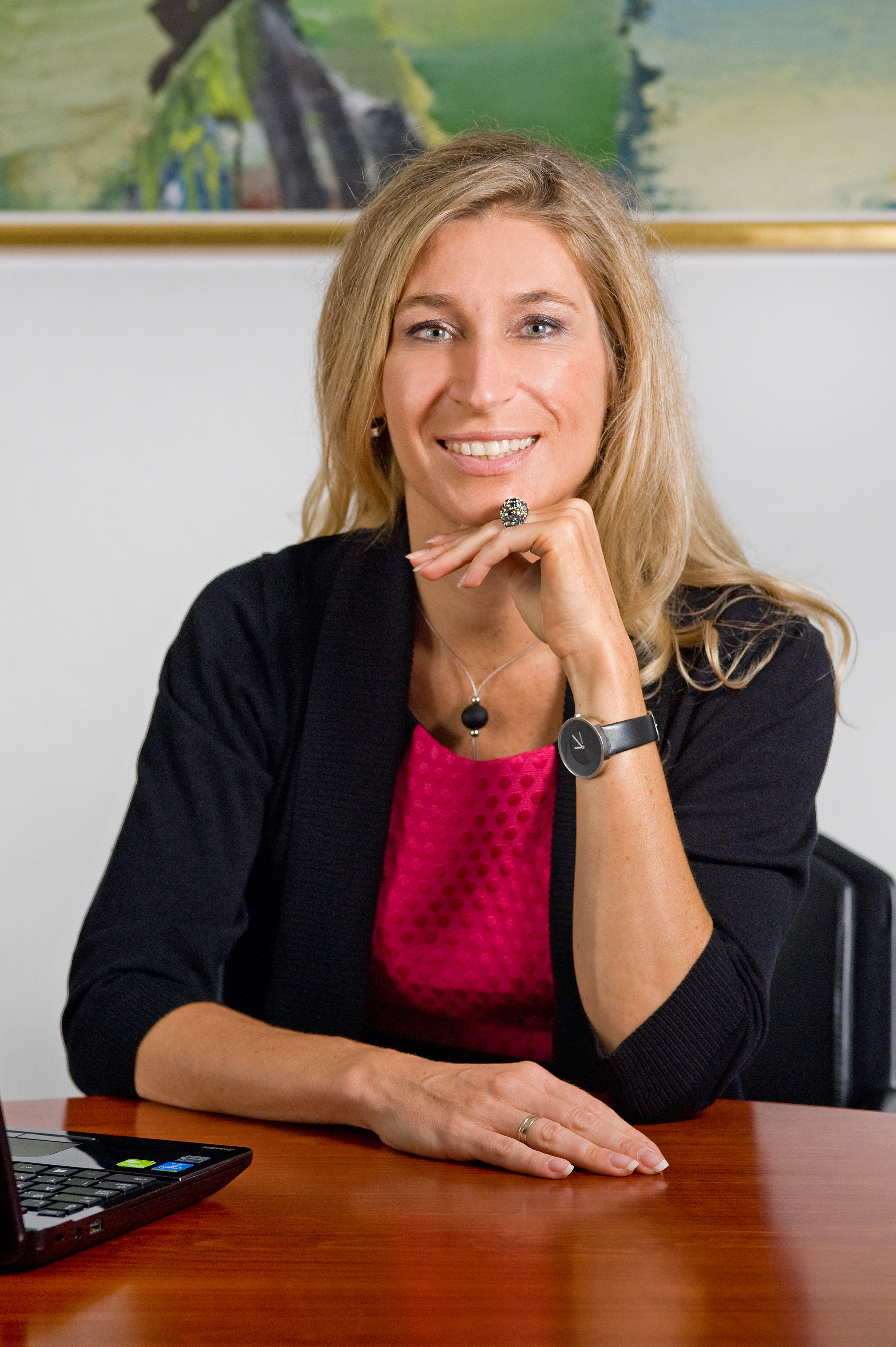 "Some of the challenges can be overcome only if we join forces," she said. "Disruptive technology does not improve an established technology, but supersedes it, replaces it. Artificial Intelligence is changing the way we think, the way we do business and the way we interact with clients. Innovation in the provision of legal services is of vital importance for law firms who are serious about their clients' expectations and their own future."
Just as document production has become automated or outsourced, so Artificial Intelligence will replace certain tasks performed by lawyers. Yet most law firms are yet to accept this new reality. Legal services are going to become even more standardized, while the majority of legal services will be (and many already are) commodity or routine work. Only a small number of legal matters will be considered bespoke.
In such a climate, how will law firms train – or pay for – the young lawyers coming through? General counsels are moving more work in-house or looking to 'push down' work to cheaper law firms instead of negotiating lower prices, said Ms. Görgényi. Clients' needs can be met by more competitive alternative service and online providers who are often unregulated but more flexible.
One of the keys to tackling these threats, said Ms. Görgényi, is innovation. The legal industry spends less than 1% of the gross revenue on research and development, and less than 3% on marketing – so there is a lot of space for improvement! She advocated bringing non-lawyers into firms to instil disruptive, entrepreneurial thinking: "We cannot avoid facing the issue of multi-disciplinary partnerships, allowing non-lawyers to become partners, or employing non-lawyers to be part of providing services to the clients."
AIJA members are encouraged to fill in the online survey - soon to be launched - on the future of the legal profession fielded together with the CCBE (The Council of Bars and Law Societies of Europe).
Due to the challenges of innovation and the increased globalization, lawyers will need an even better network with other lawyers both locally and internationally. The need for cooperation among lawyers across borders has never been more important. "It is essential to obtain new skills and adapt ourselves to the new legal and business environment, and to establish a competent network of resources," as Ms. Görgényi said.
Getting involved with AIJA helps with these skills, and the upcoming annual AIJA Congress taking place from August 23 to 27 in Munich provides a unique platform for networking, learning and sharing. To learn more about the 54th International Young Lawyers' Congress, visit: http://munich.aija.org/.
---
Egypt: Freedom of the Legal Profession in Danger
10 June 2016
Malek Adly, a prominent Egyptian human rights lawyer and keynote speaker at AIJA's 2015 annual conference in London, has been arrested, beaten by security forces and detained for 30 days pending investigation. One of over 90 arrests following the April 25 planned "Egypt is not for sale" day of demonstrations, Mr. Adly's detention is seen as symptomatic of the human rights abuses and repression of free speech under President Abdel-Fattah el-Sisi.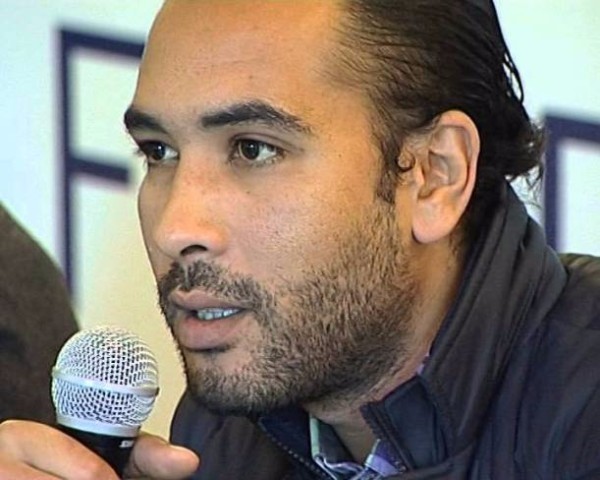 An arrest warrant was issued against Mr. Adly on April 23, 2016 in connection with a call to protest against President el-Sisi's decision to hand over two Red Sea islands administered by Egypt to Saudi Arabia and for the regime's ongoing human rights abuses. The allegations against Mr. Adly include attempting to overthrow the ruling regime, affiliation to a banned organisation and broadcasting false news, all of which he denied during questioning.
"There can be no question that freedom of the legal profession is under threat in Egypt," commented Ms. Anna Birtwistle, Partner of CM MURRAY LLP, and co-chair of the AIJA Human Rights Committee. "We are extremely concerned that Mr. Adly is reported to have suffered physical harm, torture and solitary treatment whilst in custody and was prohibited from being visited by his wife, family and lawyers for the first 11 days of his detention."
An open letter signed by 16 Egyptian civil rights groups has described how security forces have been given free rein to use excessive force, including live ammunition, against demonstrators. Both the Public Prosecution and judges use prolonged pre-trial detention as a punitive measure and turn a blind eye to torture and killings by security forces, according to the signatories, while the prisons are filled with dissidents, journalists and human rights defenders, according to the Egyptian Initiative for Personal Rights.
AIJA and Avocats Sans Frontières (ASF) have called upon the Egyptian authorities to unconditionally respect the Egyptian Constitution and its international obligations – including fundamental rights like freedom of expression and the right to freely exercise the legal profession.
"When a country who is party to the UN International Convention on Civil and Political Rights, like Egypt, does not uphold the right to freedom of expression and a young lawyer is affected in practicing his profession, AIJA is duty bound to speak out," said Ms Birtwistle. "In the case of Malek Adly, that imperative is only strengthened by the personal connection AIJA members were lucky enough to establish through Mr. Adly's contribution to our Annual Congress last year."
At the time of his arrest, Mr. Adly was due to write an article updating AIJA members on the situation regarding freedom of expression in Egypt.
As an association, AIJA is committed to promoting and upholding the United Nations Basic Principles on the Role of Lawyers which enshrines the principle that lawyers should be free to practice without intimidation or harassment and like all citizens, should enjoy the right to freedom of expression.
---
Best International Future Lawyer Award - Apply by 1 July!
10 June 2016
Applications are open for the very first 'Best International Future Lawyer' award. Entrants must submit a written essay on any topic of their choosing, as long as it's related to international law. The winner will receive free AIJA membership for three years, a free all-expenses paid trip to the AIJA Annual Congress in Munich this August, and the chance to present their paper at the Congress itself.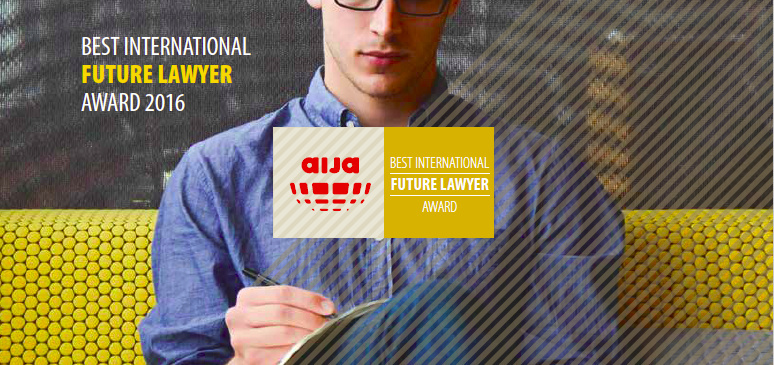 You don't even need to be an AIJA member – all young law students who are still enrolled at a university, and aged under 45, can apply – but be quick, the deadline day is 1st of July.
This is a prestigious opportunity to show off your potential to future colleagues and employers. Maximilano D'Auro, a member of AIJA's Membership Forum, which is the body responsible for organizing the award, explains that the award specifically targets current law students because "although many of them may not have had the chance to practice yet, we have no doubt that they are in a good position to produce high-quality work – they are still immersed in the unique academic environment provided by law schools and very close to the systemic study of the legal subjects, something you very often miss when you start practising."
In-keeping with the "AIJA spirit", the award is one of many ways that we help young lawyers build confidence in their discursive and academic skills. "Unlike other organizations, AIJA makes it very easy for newcomers to become quickly involved in the work of our scientific commissions, to present national reports on their fields of interest and to be speakers in our working sessions in seminars, conferences or congresses we organize," says D'Auro. "This award is a further step in the same direction."
Essays will be judged on the quality of research and analysis, novelty, profundity and overall contribution to legal knowledge. You can even use a revised version of a previous essay or graduate thesis you've written while at University.
Eligible candidates can only submit one individual or joint essay. For more information on how to apply, check out the awards page on the website: http://awards.aija.org/. So get writing and editing to submit the perfect paper! The winner will get a unique opportunity to present their work on an international stage – it's the ideal way to start an influential legal career.
---
Summer School in Transnational Commercial Agreements, Litigation and Arbitration
11 May 2016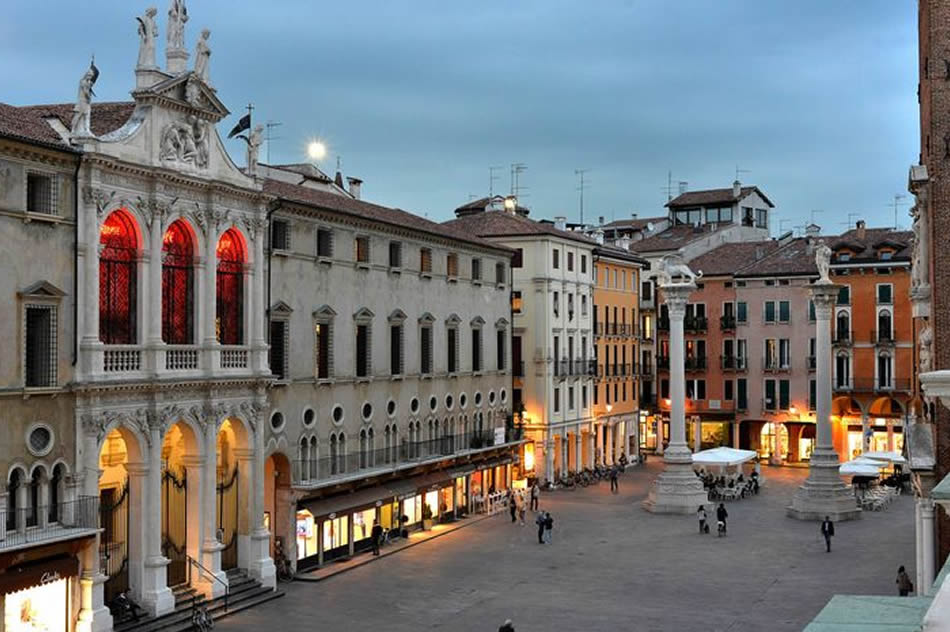 The Department of Law of the University of Verona, Italy and the Center for International Legal Education (CILE) of the University of Pittsburgh, Pennsylvania, USA – in cooperation with Polo Scientifico Didattico "Studi sull'impresa" dell'Università di Verona - sede di Vicenza; Fondazione Studi Universitari di Vicenza; Ordine degli Avvocati di Vicenza; International Association of Young Lawyers (AIJA); Unione Triveneta dei Consigli dell'Ordine degli Avvocati; Associazione Italiana Giovani Avvocati (AIGA); Camera di Commercio di Vicenza - Organismo di mediazione – invite you to attend the Summer School in Transnational Commercial Agreements, Litigation and Arbitration, which will take place on May 23-27, 2016 in Vicenza, Italy.
The Summer School aims at providing participants with an in-depth understanding of international commercial contracts and the applicable of dispute resolution methods.
---
EGYPTE : inquiétudes quant à la détention de l'avocat défenseur des droits de l'homme Malek Adly
11 May 2016
Bruxelles, 11 mai 2016 – L'Association internationale des jeunes avocats (AIJA) et Avocats Sans Frontières (ASF) sont profondément inquiètes quant à la détention de l'avocat défenseur des droits de l'homme Malek Adly au Caire, depuis son arrestation la semaine dernière. Les deux organisations lancent un appel pour le respect du libre exercice des professions juridiques en Égypte.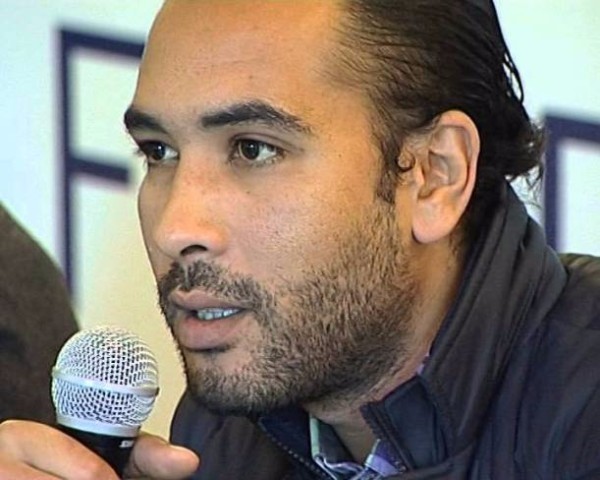 M. Adly est un éminent avocat des droits de l'homme et dirige le Réseau des avocats du Centre égyptien pour les droits économiques et sociaux (ECESR). Il est aussi le co-fondateur du Front de défense des manifestants égyptiens, un groupe composé de 34 organisations de défense des droits de l'homme et de plusieurs avocats, qui documente les pratiques illégales employées par les forces de police contre les manifestants pacifiques.
Un mandat d'arrêt a été lancé contre M. Adly le 23 avril 2016 à la suite d'une manifestation contre la décision du président Abdel Fattah el-Sisi de céder deux îles de la mer Rouge sous administration égyptienne à l'Arabie Saoudite, et contre les abus des droits de l'homme commis par les forces de sécurité égyptiennes. L'arrestation de M. Adly fait suite à une vague d'arrestations dans le pays liée aux manifestations organisées contre cette décision du président égyptien, et qui concernerait plus de 1.200 personnes.
Selon les avocats de M. Adly, celui-ci a été violemment battu par le personnel de sécurité lors de son arrestation le 5 mai 2016, et ils ont déposé plusieurs plaintes auprès de différentes autorités sur les violations commises à son égard lors de son arrestation et de l'enquête.
M. Adly va rester en garde à vue pendant 15 jours, le temps qu'une enquête soit menée sur base d'une série de présomptions à son encontre, qui incluent une tentative de renversement du régime en place, l'affiliation à une organisation interdite, et la diffusion d'informations fausses, présomptions qu'il a niées lors de son interrogatoire.
L'AIJA et ASF appellent les autorités égyptiennes à respecter sans condition la Constitution égyptienne et leurs obligations internationales, et à respecter les droits fondamentaux tels que la liberté d'expression et le droit de libre exercice de la profession d'avocat.
En tant qu'ONG internationale spécialisée dans l'accès à la justice, ASF a mis en place un programme régional pour promouvoir et améliorer le champ de la liberté d'expression dans la région d'Afrique du nord et du Moyen-Orient. La répression menée actuellement contre des avocats tels que Malek Adly, Ahmed Abdallah, président du Conseil de la Commission égyptienne pour les droits et les libertés (ECRF) arrêté le 25 avril dernier, et de nombreux autres défenseurs des droits de l'homme constitue une menace sérieuse pour la liberté d'expression en Égypte.
Avec ASF, M. Adly était intervenu lors de la conférence annuelle de 2015 de l'AIJA à Londres où il avait présenté les enjeux et les difficultés du travail d' avocat en droits de l'homme dans le contexte du soulèvement national et de la transition démocratique en Égypte. Son discours liminaire sur le rôle des avocats dans la défense de la liberté d'expression avait sensibilisé nombre de jeunes avocats européens.
L'AIJA, l'Association internationale des jeunes avocats est la seule association mondiale qui se consacre aux avocats et aux juristes d'entreprises âgés de moins de 45 ans. L'AIJA offre aux jeunes avocats des opportunités internationales exceptionnelles pour développer leur réseau professionnel, apprendre et évoluer. L'AIJA apporte son soutien aux initiatives visant à assurer le droit de tout avocat au libre exercice de sa profession et celui de toute personne d'être librement représentée en justice et de faire l'objet d'un procès équitable.
Avocats Sans Frontières (ASF) est une ONG belge dont l'objectif est de contribuer à la mise en place de mécanismes et d'institutions permettant l'accès à une justice indépendante et impartiale, capable d'assurer la sécurité juridique et de garantir la protection et l'effectivité des droits fondamentaux, entre autres le droit au procès équitable. Depuis près de 20 ans, ASF met en place des activités très diverses pour garantir l'accès à la justice des plus vulnérables dans les états fragiles ou dans des contextes transitionnels, notamment en Afrique, en Asie et dans la région MENA.
Contacts :
AIJA : office@aija.org / Site web : www.aija.org
ASF : Chantal van Cutsem, Coordinatrice Stratégie et Développement, cvancutsem@asf.be ; Tél. : 02/223.36.54
---
Egypt: concerns about the detention of human rights lawyer Malek Adly
10 May 2016
Statement
Egypt: concerns about the detention of human rights lawyer Malek Adly
Brussels, 10 May 2016 – The International Association of Young Lawyers (AIJA) and Avocats Sans Frontières (ASF) are deeply concerned about the detention of human rights lawyer Malek Adly in Cairo, since his arrest last week. Both organisations call for the respect of the freedom of the legal profession in Egypt.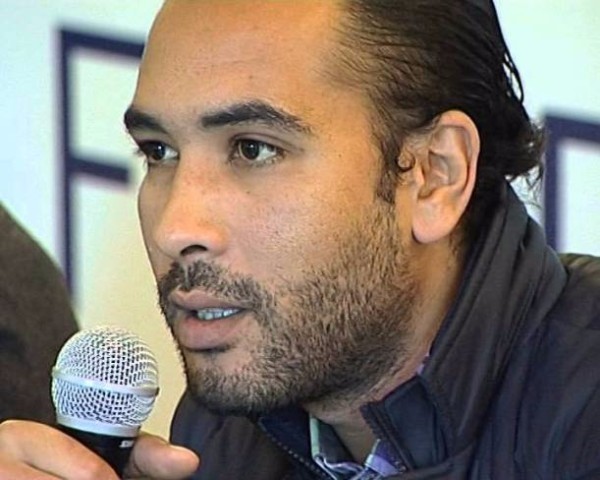 Mr. Adly is a prominent human rights lawyer and director of Lawyers Network at the Egyptian Centre for Economic and Social Rights (ECESR). He also co-founded the Front for Defending Egypt's Protesters, a group comprising of 34 human rights organisations and several lawyers, which documents illegal practices carried out by state police forces against peaceful protesters.
An arrest warrant was issued against Mr Adly on 23 April 2016 in connection with a call to protest against President Abdel-Fattah el-Sisi's decision to hand over two Red Sea islands administered by Egypt to Saudi Arabia and human rights abuses committed by the Egyptian security forces. Mr. Adly's arrest follows a wave of arrests in Egypt reported to reach over 1,200 following protests against the President's decision in connection with the islands.
Mr Adly's defence team alleges that he was severely beaten by security personnel upon his arrest on 5 May 2016 and has filed claims to several authorities regarding violations against Mr Adley in respect of his arrest and investigation.
The human rights lawyer will be held in custody for 15 days, pending investigation into a list of allegations, including attempting to overthrow the ruling regime, affiliation to a banned organisation and broadcasting false news, all of which he denied during questioning.
AIJA and ASF call upon the Egyptian authorities to unconditionally respect the Egyptian Constitution and its international obligations, and respect of fundamental rights such as the freedom of expression and the right to freely exercise the profession of lawyer.
As international NGO specialised on access to justice, ASF implements a regional program to promote and expand the scope of freedom of expression in the MENA region. The current crackdown on lawyers as Malek Adly, Ahmed Abdallah, the Head of the Board of the Egyptian Commission for Rights and Freedoms (ECRF) arrested on April 25th, and many other human rights defenders constitutes a serious threat to freedom of expression in Egypt.
Together with ASF, Mr. Adly contributed to AIJA's 2015 annual conference in London by sharing the challenges of working as human rights lawyer in the context of national uprising and transition to democracy in Egypt. His keynote speech on the role of the lawyer in defending Freedom of Expression had been an eye-opener for many European young lawyers.
---
AIJA, the International Association of Young Lawyers, is the only global association devoted to lawyers and in-house counsel aged 45 and under. AIJA provides outstanding international opportunities for young lawyers to network, learn and develop. AIJA supports initiatives to protect the right of every lawyer to practice his or her profession freely and the entitlement of every individual to legal representation and a fair trial and the protection of the rule of law.
Avocats Sans Frontières (ASF) is a Belgian-based INGO whose mission is to contribute to the establishment of institutions and mechanisms that allow for access to independent and impartial justice, and which are capable of guaranteeing the protection of fundamental rights, including the right to a fair trial. For almost 20 years, ASF has been implementing programs with the aim to facilitating access to justice for the most vulnerable population in fragile states or transition contexts, including in Africa, Asia and the MENA region.
Contacts:
For AIJA: office@aija.org / Website: www.aija.org
For ASF: Chantal van Cutsem, Strategy and Development Coordinator, cvancutsem@asf.be; Tel.: 02/223.36.54
---
AIJA launches the Best International Future Lawyer Award
14 April 2016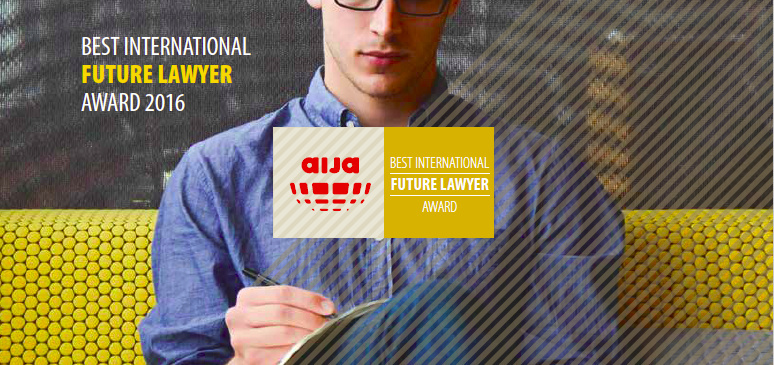 The Best International Future Lawyer Award is granted by AIJA, the International Association of Young Lawyers, for the best written Essay submitted on any topic in the field of internationally related law. This is a prestigious opportunity to show law students' potential to their future colleagues and employers. The Award is open to any law students who are aged 45 and under and are still enrolled at any university worldwide at the time the Paper is submitted. Participating is very easy and can make you fly very high! Go to the Award website


---
Letter from AIJA President, 25 March 2016
25 March 2016
To the attention of all AIJA members:
Dear Friends,
In and out of Europe, we are all shocked about what happened in Brussels on Tuesday morning, the brutal and barbaric terror attacks against civilians.
Sadly, this week was not the first time during my term as AIJA president that I have had to write email messages expressing our deepest sympathy to our members in a country directly affected by pointless terror against civilians and sending our sincere condolences to the families and friends of the victims who lost their lives or were wounded.
After the October Ankara explosions AIJA decided to move forward with the Istanbul Half Year Conference, which proved to be the right decision and our conference was a great success. None of us who were in the room will ever forget the touching first-hand testimonials that the Syrian judges from the Free Independent Judicial Council shared with us.
The Paris attacks, just a few days before our Istanbul conference, unfortunately and very sadly proved what some of us were afraid of: these brutal terrorist attacks can happen anywhere in the world. At the November executive committee meeting I shared with you my fear that these attacks would be remembered as the beginning of a sad new era: a time when we cannot take it for granted anymore that we will be safe in the heart of Europe. Unfortunately, in addition to Paris, this fear was reinforced by the attacks in Istanbul and now in Brussels.
As humans, we can relate more easily to places and people that we know personally. The majority of our members are still from Europe. Lots of our members and our staff live in Brussels or close to Brussels. We have all been to Brussels in the past. We are planning to go back to Brussels for AIJA's 2018 Annual Congress. Consequently, it is no wonder that we feel particularly touched and we would like to thank you all for the kind messages you sent to our Brussels staff and members.
In the face of this fear we can have two reactions:
Either we change our lives and life-styles, not leave our homes and families if possible, work online or at a distance, stop going to cultural and sports events, give up travelling internationally, focus more on ourselves as individuals, and stop attending (or in AIJA's case organizing) international gatherings as a reaction to the fear.
Or we can continue to move and act freely, live meaningful and rich lives, interact with and help others, and continue with international networking like we do at AIJA events.
The terrorists clearly want us to react in the first way.
Personally, I don't want to give in to the fear and would prefer to react in the second way. I encourage you all to do the same.
Having said that, we must also keep in mind that in the past six months there have been lots of other terrorist attacks in other parts of Europe and the world — many that have gone unnoticed or have barely been reported on - and that there are also countries where anti-terror legislation is misused to curtail human rights and democratic principles. We have to stand together, condemn all forms of violence and fight against poverty, inequality and ignorance all around the globe to ensure that all people can live in safe and healthy conditions, regardless of geography or religion.
I read a post on Facebook the other day: "The best education you will ever get is travelling. Nothing teaches you more than exploring the world and accumulating experiences." I would also add to 'travelling' "meeting and talking to people from other cultures". The current instability of the global climate makes it our duty to maintain and foster international avenues of communication and facilitate person-to-person diplomacy, a concept I truly believe in. Building communities and friendships across the globe does matter. AIJA matters and we can make a difference. "If only people will get together, then so eventually will nations." (D. Eisenhower)
If we stand together, and if we continue our mission of bringing young lawyers together from all around the world, the terrorists' attacks and campaign of hate and fear, with which they attempt to undermine democratic values and the rule of law, will not succeed.
I look forward to seeing you at our future events.
Budapest, March 24, 2016
Orsolya Görgényi, President of AIJA
---
Innovative Legal Services Forum 2016
16 March 2016
Economia a.s. media house organizes an exclusive and unique CEE event to discuss opportunities and innovation in business development, business leadership, marketing and trends in legal services. The conference will cover the future of European law firms, big In-house teams and innovative approaches to talent management, client service and communication with media. This one-day event will bring together leading speakers from Europe, senior and managing partners from a wide variety of CEE law firms, strategic advisers on governance and development, heads of the law departments from largest companies and others to discuss most recent topics.
EARLY BIRD REGISTRATION AVAILABLE UNTIL 31. 3. 2016
The organisers are pleased to offer an additional 25% discount to all foreign participants. For booking, please, contact directly Mrs. Lukavska –jana.lukavska@economia.cz
---
AIJA partners with Barbri International
15 March 2016

Breaking news! AIJA partners with Barbri International: become a U.S. lawyer and increase your marketability. Special rates available for AIJA members only.
---
New York State Bar Association, Section of International Law - Spring meeting
14 March 2016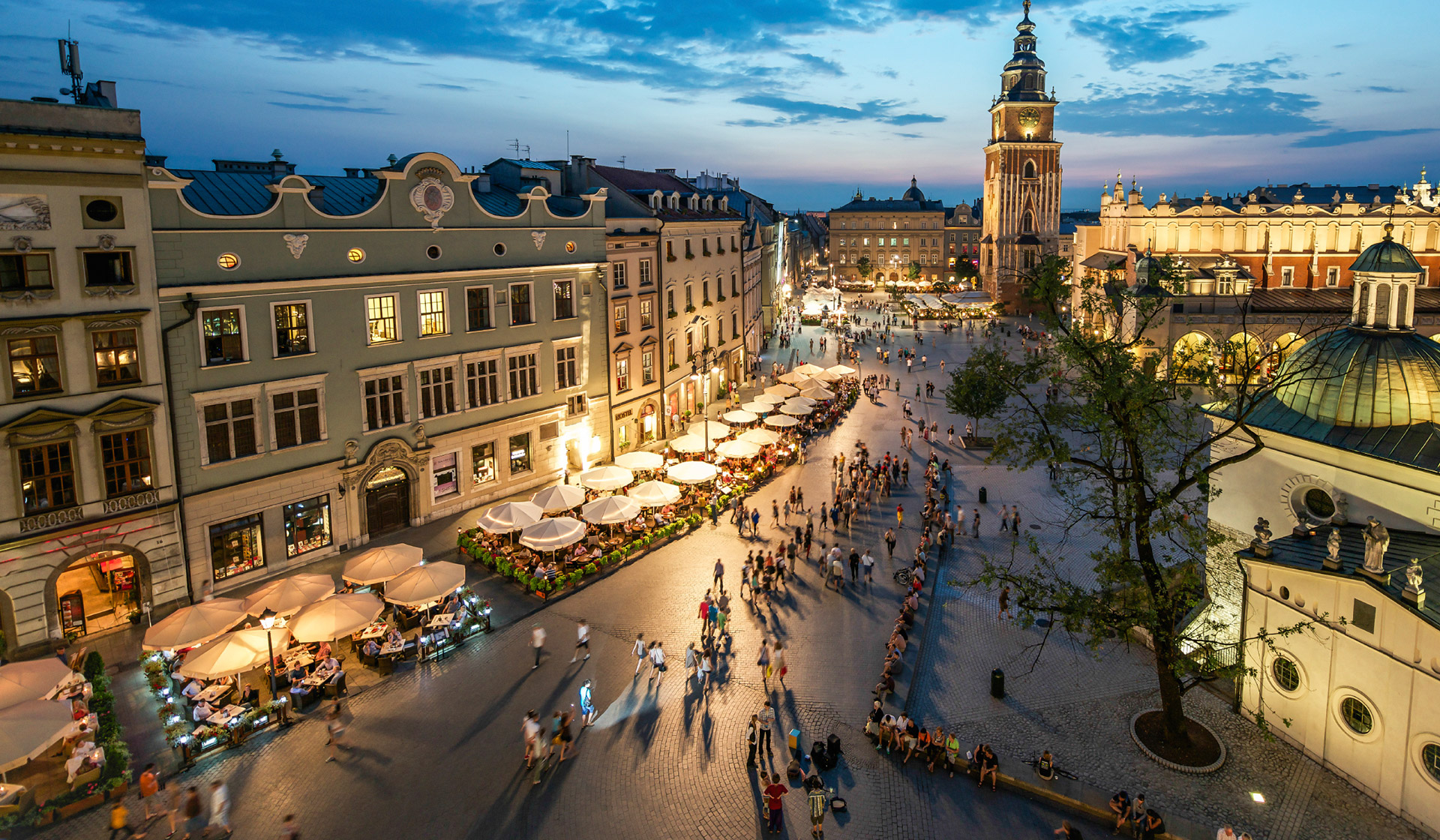 AIJA is pleased to inform about a great event taking place in Krakow in a month. Our partners of the New York State Bar Association, Section of International Law, meet on 6-9 April in beautiful Krakow for their Spring Meeting. Check it out!
---
AIJA partners again with ELSA. Find here your next trainee!
02 March 2016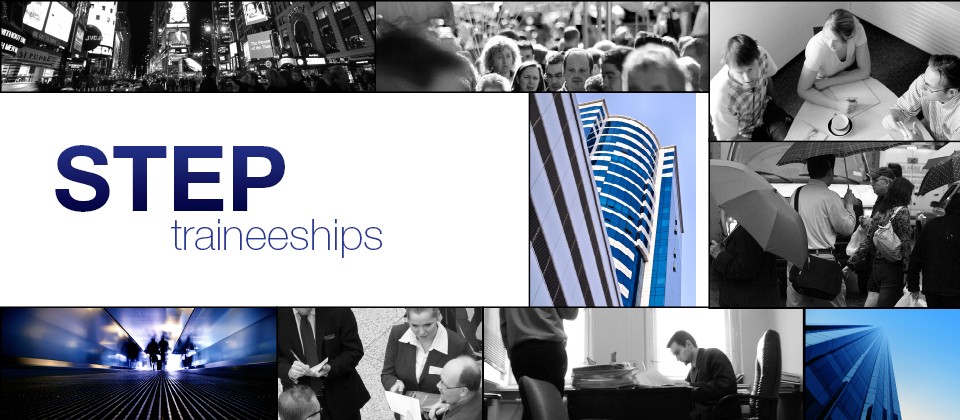 STEP is a trainee exchange programme that enables law students and young lawyers to gain first hand experience of the substantive and procedural law as well as the culture of another country. The Student Trainee Exchange Programme of ELSA offers your office the opportunity to have highly qualified law students from all over Europe as trainees. The traineeship can vary from 2 weeks to 24 months and can take place in any law related area. Conditions
Participation: free of charge (no application or participation fee)
Duration of traineeship: from 2 weeks until 2 years
Compensation: obligation to provide a remuneration for the trainee (amount sufficient to cover basic living costs in the respective country)
Traineeship specifications: set by the employer (education level, language and specific legal skills knowledge of the trainee)
Application administration: conducted by ELSA in cooperation with AIJA
Deadline for applying: 30 March
If you are interested,
send us an email
and we'll get this started. It's
free
,
easy
and
effective
! Read the testimonials of some AIJA members
here
. In case you would like to participate as a
trainee
, then see full information on the
STEP website
.
---
AIJA calls for action
27 January 2016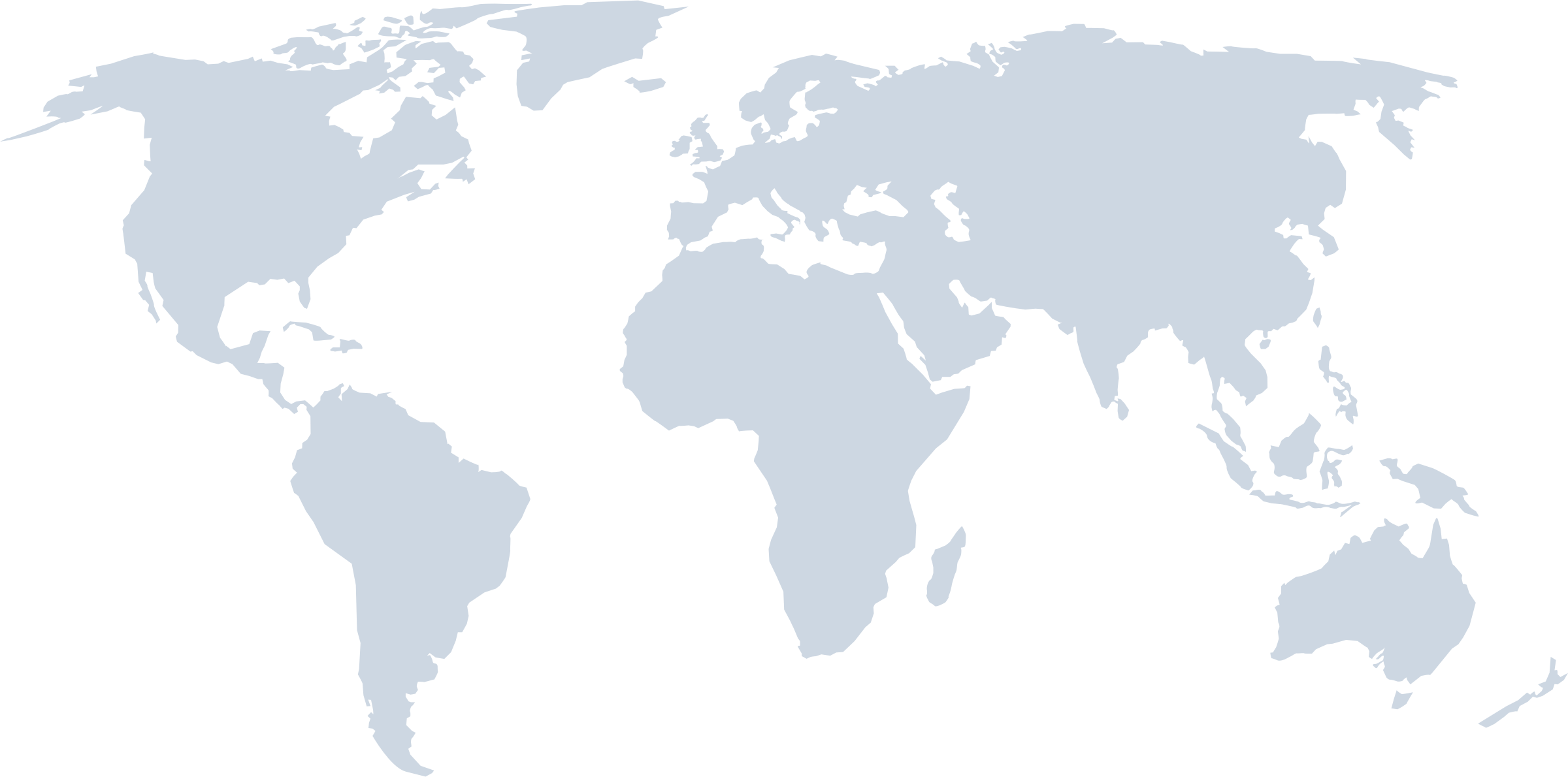 The global migration is in place. Lots of people migrating to Europe are facing hard conditions on their way there but also after they manage to arrive on European territory. Basic human rights, such as equal access to justice of migrants are often not respected even in developed democratic countries nowadays.
Without any ambition to address the issue from the political point of view, AIJA notices with unease the signs of possible erosion of basic democratic principles and rule of law. At the same time, it is up to the lawyers to be the guardians of rule of law and equal access to justice. If we lawyers give up on this role or if we do not act now, the role of law and access to justice will be seriously endangered for everyone.
As stressed already by Declaration on Migration of CCBE[1] from 26 June 2015, regardless of the present difficulties undoubtedly faced by many states, it is important to reiterate certain fundamental principles, such as defence of the rule of law and the protection of fundamental rights and freedoms including the right of access to justice and protection of the client and the protection of the democratic values inextricably associated with such rights. These fundamental principles of the rule of law and the protection of fundamental rights must always prevail over any political, economic or security consideration.
AIJA identifies fully with the CCBE declaration and feels a duty to support this initiative, especially in the light of the recently adopted resolution of the United Nations on Transforming our world: the 2030 Agenda for Sustainable Development[2], setting 17 goals to fulfil. AIJA would like to specifically stress sub-goal 16.3: Promote the rule of law at the national and international levels and ensure equal access to justice for all.
Therefore, in order to prevent erosion of the above mentioned fundamental principles, AIJA would like to invite each lawyer, and especially young ones, to make personal efforts to start fulfilling goal 16.3 already today. Specifically, AIJA would like to encourage lawyers to:
read the mentioned CCBE declaration and UN resolution;
accept pro bono cases of refugees who may be in need of legal aid, especially those in detention or other hard conditions;
offer services to local or international NGO´s dealing with pro bono legal aid or with defence of rule of law or equal access to justice;
spread the information on the above-mentioned CCBE declaration and UN resolution among all lawyers.
contact the local bar associations to spread a similar call to this one.
Brussels, 27 January 2016 [1] Conseil des barreaux européens / Council of Bars and Law Societies of Europe, published, The second declaration on migration, 26/06/2015 [2] United Nations Resolution adopted by the General Assembly on 25 September 2015


---
Load more