AIJA News
Knowing Me, Knowing EU
30 November 2017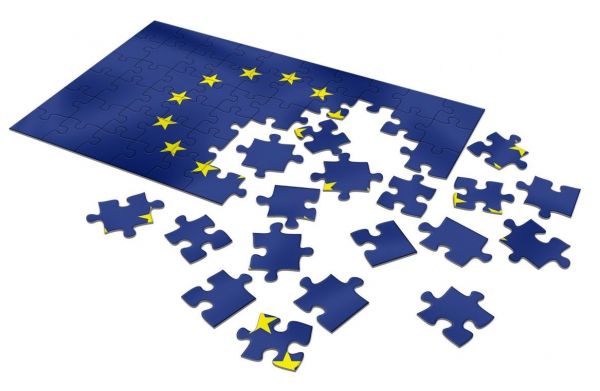 What do you really think about the EU? When AIJA was asked by ERA (Academy of European Law) to give a presentation at their Jubilee Congress about the future of the EU, we decided to ask our members just that. The survey results made for a very interesting presentation and debate.
Respondents to the survey were asked what the primary achievement of the EU has been since its existence. The majority (52%) said long lasting peace in Europe, followed by creating a common market (24%) and open borders between member states (14%). Only 5% felt the single currency was its greatest achievement.
Asked to pick one of five potential future scenarios as the most likely direction for the European Union, the top choice (40%) was Member States forming a closer union, with common policy areas such as defence, internal security or taxation. Current examples of this include the EURO zone and the Schengen zone. The next largest group (23%) believed the EU would simply continue on its current form. While only 12% felt the EU would reduce its remit and "do less more efficiently".
In recent years critical voices of the EU have been successful in referenda or elections in a number of Member States while pro-European parties have suffered electoral losses. When respondents were asked what could have caused this, the most popular answer (35%) said "a lack of recognition of the benefits of the EU" was the main cause followed by a lack of selling power and leadership by pro-European parties regarding the benefits of the EU (30%). Others believed it was the exaggeration of the burdens of the EU (19%) or non-delivery of the promise of European integration (9%).
While immigration is the number one issue raised by anti-EU parties at the ballot box, only 13% of the respondents cite this as the biggest threat to the EU; rather, they say, it is "Lack of solidarity between Member States" (49%) followed by "its democratic/leaderships image" (19%).
So what will the EU look like in 15 years time? That is, of course, anyone's guess. And the respondents to the survey are roughly split into two camps. Just under 40% believe the EU will either be broken up into smaller pieces, or will actually cease to exist. While almost 56% believe the EU will be broadly similar to its current form or even stronger. But bearing in mind the 'Brexit' referendum was carried with only a 48% to 52% split, then 40% versus 56% is a landslide victory for positivity within AIJA for the EU.
---
AIJA Takes to The Slopes
30 November 2017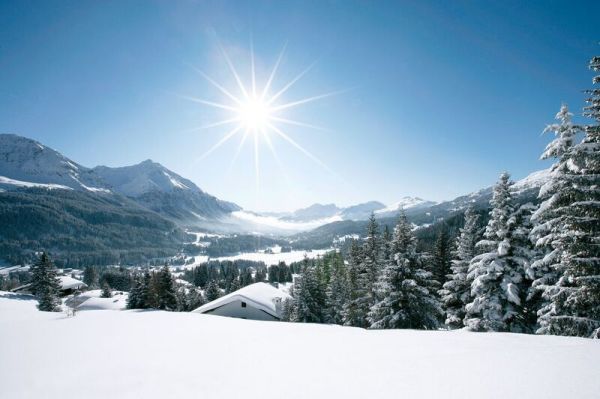 Holding a special winter event is fast becoming something of an annual AIJA tradition. And this January will see a double seminar held in Valbella, one of the biggest ski areas in Switzerland. First Roger Federer chose it as his Swiss residence; now AIJA has chosen it for its special winter event.
Jointly hosted by the AIJA M&A and the Private Clients and Litigation Commissions, this will give a chance for a valuable exchange of views. "One often speaks about M&A in general terms and not necessarily making reference to the specific industry sector where a transaction is carried out", explains Pascal Hubli, Partner of Schellenberg Wittmer and organising committee member. "We are convinced that this seminar will bring some new fresh visions on the subjects. To give an example, the IT and the Fintech sectors are exposed to changes and evolution almost on a daily basis, the legal M&A advice has to adapt and follow this evolution. We are sure there will be very interesting discussions on this!"
Meanwhile the private clients practice and litigation practice related to estate matters "is always a major field and we saw that AIJA had not been offering an exchange on these subjects between the two commissions for quite a long time, so this was a good moment to organise such an event."
The social program will show the best that the Swiss Alps have to offer. The winter sports on offer in this region are truly amongst the best in the world. The ski region Arosa Lenzerheide offers 225 km of perfect slopes and has one of the highest number of sunny days compared to other Swiss resorts. The OC could negotiate very competitive rates in its first-choice hotel together with substantial reductions on ski passes.
"All dinners during the event will be included in the registration fees and we will offer something new and fresh every night", says Hubli. "Participants will enjoy local food in typical Swiss places and the charming atmosphere. "The unique combination of mountains, snow, interesting subjects with high-level international speakers and attendees and - of course - some ski makes this an event not to miss", says Hubli. "This is key for this great event and no doubt this will motivate people to share experiences in the most relaxed and enjoyable way."
The seminar will commence on the evening of Sunday 21 January 2018. The seminars' scientific programs will take place between Monday 22 January 2018 and Wednesday 24 January 2018 in the mornings, with the afternoons reserved for skiing, networking, or a bit of both.
For more information about the event, click here
---
And The AIJA 2018 Annual Congress Host City Is…?
30 November 2017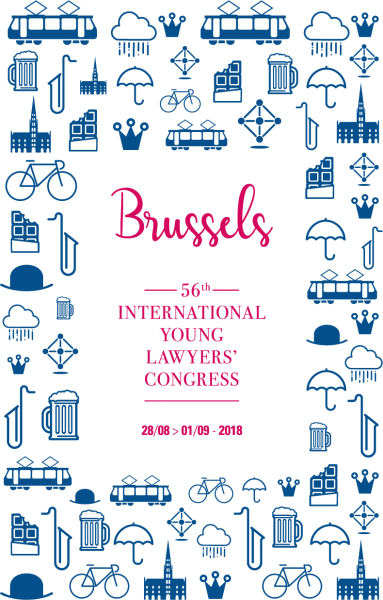 With memories of the Tokyo Annual Congress still as fresh as sushi, our thoughts now turn to the host city for the 2018 Congress. And here's a culinary clue: this time it has more of a 'Moules et Frites' flavour. That's right, it's Brussels, in Belgium.
Given its central location at the heart of both Europe and the EU seats of power, Brussels is also where AIJA is headquartered.
"The International Young Lawyers' Congress will reflect the spirit of Brussels", explains Marie Brasseur, Vice President AIJA Corporate and M&A Commission. "Brussels inhabitants are easy-going people who like to meet with friends and enjoy a good meal. Without changing the fundamentals of an AIJA Congress, our goal is to render the scientific program more attractive for all participants during the whole Congress and to have as much time as possible for participants to interact during the social events."
Attendees will experience life in the very centre of Brussels with plenty of time to interact with peers in a whole series of settings, including working sessions, the café culture, in the Grand-Place, or one of the city's many famous public parks.
While the 2018 Congress sees AIJA coming home, the focus of the programme will remain very global in outlook. In fact, the topic of 'globalisation' will run throughout the seminar programme.
Given the recent rise of populist, anti-establishment politics in various countries, the entire structure of free trade, free movement and globalisation is being called into question. Democracy, human rights and the rule of law appear to be under threat in many places around the world.
With all these topics in mind, the AIJA Annual Congress 2018 will seek to develop a scientific programme that examines these emerging trends and discusses where we are heading: is it towards greater integration, international co-operation and cross border trade, or in the opposite direction?
"These topics are of crucial importance to young, career building lawyers from around the world", says Brasseur. "We think that Brussels, as the de facto capital of the EU and a truly international city, is the perfect place to address them."
The attendees of the Brussels Congress will therefore "have a great opportunity to learn and discuss the challenges we may face in our professional lives in the coming years", says Grégoire Ryelandt, member of the AIJA Antitrust Commission. "The focus will be on cutting edge international legal developments, with great networking opportunities."
Keep up to date at http://brussels.aija.org.
---
Brussels Congress Programme: Is The Dream of Globalisation Over?
30 November 2017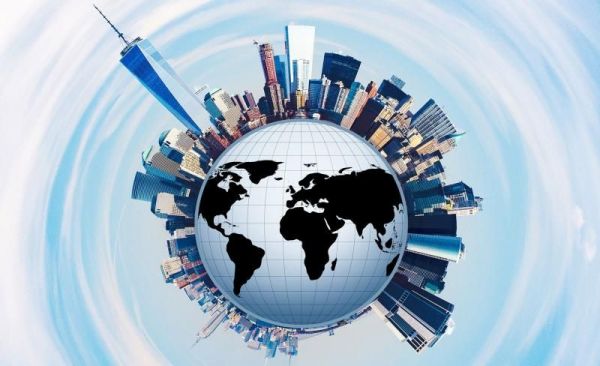 The central theme for the AIJA Annual Congress 2018 in Brussels will be globalisation – but how exactly will that be addressed within the wider scientific programme? According to Andreas White, past president of the AIJA Labour Law Commission, "When we started to plan the scientific programme, it was against the backdrop of global upheaval and uncertainty. So we arrived at the following working title: 'Imagine all the people: is the dream of globalisation over? Are we heading towards or away from international integration?'"
Established patterns of international trade and commerce, and the national and supranational legal rules that underpin them, appear to be under threat from developments around the world. The seminars currently being finalised by the various commissions will therefore cover the following key topics: cross border transactions and disputes, restrictions on transactions (including antitrust and local regulatory restrictions), the modern international family (from a private client, tax and immigration perspective), global retail (from a real estate and commercial perspective), global employment mobility, the perspective of emerging economies with respect to globalisation, global human rights standards, fake news, and parallel imports.
"At the Brussels Annual Congress 2018, a number of Commissions will be teaming up to organise joint sessions, offering a multidisciplinary view of relevant topics" says Karen Ruback, member of the AIJA Antitrust Commission. "Also, given that globalisation is the basic theme for the Congress, the sessions will likely contain greater emphasis on a comparative analysis of legal systems of different jurisdictions, and discussions on the main challenges when different legal systems apply to a specific matter."
"We are encouraging AIJA's 20 scientific (sub)commissions to team up with each other to organise slots on current topics of interest to more than one commission", says White. "We also encourage them to get as many members as possible actively involved in the preparation of their slot."
The Voice of the Profession seminar focused on human rights and the joint ABA SIL session are all highly anticipated, and are once again expected to be highlights within the scientific programme.
The plenary session organised by the SCILL Commission, on the last day of the scientific programme, "will offer valuable content to the participants, aiming at developing or improving their skills and identifying the tools to develop a global network and get new clients", adds Jean-Rodolphe Fiechter, Vice President of the AIJA SCILL Commission. After all, the spirit of AIIJA is not about retreating behind national borders and protectionism – our strength lies in our international network.
Keep up to date at http://brussels.aija.org.
---
Collaborations and Reflections from the AIJA President
30 November 2017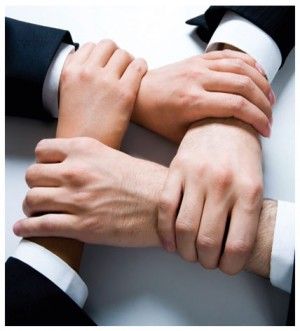 Being an AIJA President requires a large amount of international travel and this means a lot of hard work, insists Wiebe de Vries, AIJA President. "We maintain very warm ties with the most important international legal organisations", he says. "We do so by attending their annual conferences and other events where we can, and we meet each other on a variety of occasions throughout the year. During all these meetings we try to have some time to talk about our cooperation in terms of joint events, exchange of panellists and presentations to each other's members on what our organisations do."
It also gives de Vries a useful yardstick with which to rate AIJA compared to other legal associations. "If you look at the crowd attending our events obviously this is a different crowd compared to the people attending most of the other associations, as our age limit makes sure we have young people in the rooms", he says. "Not only in the participants but also the speakers and panellists, though very knowledgeable in terms of content, are relatively younger than the speakers at an event of Union Internationale des Avocats, the International Bar Association, the American Bar Association, or the Inter Pacific Bar Association, to name just a few of them."
But that doesn't mean AIJA is seen as less of a 'heavy-hitter' – far from it. "AIJA over time has grown to be seen as a serious player" by the other organisations, says de Vries. "We provide quality events, we play our role in the international legal scene if you look at our initiatives and cooperation to defend human rights and the rule of law, and we manage to attract members from all over the world making us rise above our image as a Europe only association."
His experiences of representing AIJA as its President, at events all over the world, serve to remind him that "first and foremost our mission is to provide the best in terms of events to our members", he says: "Quality in content and training, with reputable speakers."
Close ties with other associations also give AIJA members a "soft-landing" when they exceed the AIJA age limit too. "With our natural age limit it is essential that we also give our members some guidance on where they should go next", says de Vries. "We promote the quality of our members and events to those organisations, and they in turn are interested in getting our members on board and getting them in active roles quickly."
---
New AIJA President Wants To "Spice Up Your Life!"
27 October 2017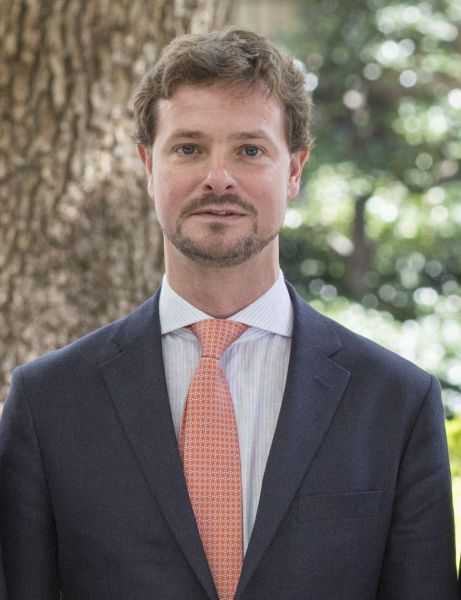 Newly elected AIJA President Wiebe de Vries may have grown up in the family bookshop but the 2004 graduate from the University of Amsterdam plans to shake things up in his upcoming presidential year.
AIJA needs to be "more global" and maintain its "quality", says de Vries. In the coming year, he intends to: "challenge our members to keep our high quality as a standard which sets us apart from other international organisations. I have been to a couple of events hosted by other organisations in my year as First Vice President, and in comparison we are really doing a very good job. We must however remain ambitious, critical and keep an open eye for improvements."
One improvement he has in mind is to make AIJA more accessible to members around the world. Having recently returned from the IBA conference in Sydney, "it was clear that we should be able to service members in Australia, New Zealand and anywhere in that region much more", he says. "Tokyo was a great move in that direction and I believe through holding such kind of events we attract membership and share the AIJA life with more people around the globe. Obviously this also applies to the Americas, and maybe the most challenging of continents for AIJA to grow: Africa."
Due to the 45-year-old age limit, says de Vries, "We are the only international legal organisation that loses members every anniversary, which means that we must continue to improve, innovate, keep being attractive to current and new members and make sure we as AIJA members are all ambassadors for AIJA."
Born and raised in Haarlem, between Amsterdam and the Dutch coast, de Vries moved to Leiden to study civil law, later combining with tax law in Amsterdam. He first worked as a tax lawyer with a big four firm, before joining Dutch law firm Van Doorne in 2005. He attended his first AIJA seminar in 2008, and soon joined the organising committees of a tax seminar in Amsterdam and the annual congress in Amsterdam in 2011.
"The best part of AIJA is that there is actual real interest in each other", he says. "I always see it as a small village that is built up wherever we go… Both professionally and personally members are aware what is going on and help each other to further their professional careers and enjoy life together."
That has certainly been de Vries' experience. In 2014, he left Van Doorne to set up his own successful tax boutique firm. Now AIJA President, his message for members is: "Spice up your life, both professionally and privately, and come to AIJA as much as you can!"
---
'Sayounara' Tokyo, and Thanks for the Memories
27 October 2017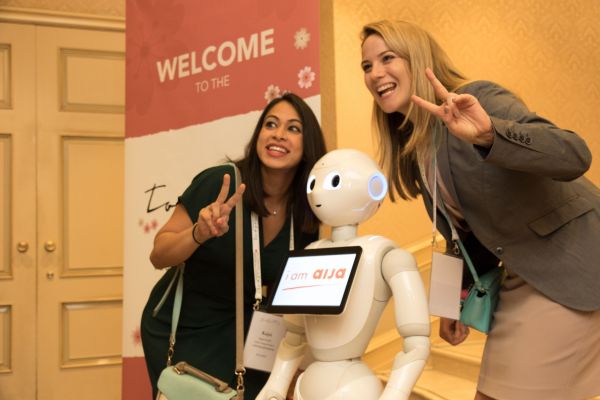 The biggest AIJA event ever held outside of Europe recently came to a close: the annual congress in Tokyo. Unsurprisingly it attracted a huge number of members, eager to visit arguably the world's most advanced megacity. And the 500 participants in Tokyo were further immersed in technology with the overarching theme of the Congress: AI and Innovation.
The AI theme, covered by every commission, "was a new element of the Congress", explained Giuseppe Marletta, Association Manager at AIJA. "Usually every commission organises a session independently on hot topics in their legal practice. But this new way of organising it ended up being a real success. It was useful to 'tell the story' and give the whole congress an integrated content, looking at the same issue from a number of perspectives."
Other highlights included the Japanese food hospitality dinner ("the best way to discover Japanese culture from the inside", said Giuseppe), an e-book project looking at how young lawyers perceive and work with AI today, and top-rated sessions including 'The Smart Lawyer Leverages AI: Practical Thoughts and IT Tools For Lawyers'. The Congress mobile app was also rated as 'very useful' by most attendees.
As ever, the number one reason for attending (cited by 85% of attendees who responded to the Congress Survey), was 'networking and exchange of views'. The global friendships and contacts made in Tokyo will benefit members' careers for many years to come. The general organisation of the congress was rated excellent or good by 96% of attendees, while almost 99% said they would be likely to attend another AIJA Annual Congress in the future.
The Tokyo Congress also signalled AIJA's intention to grow globally, and attract Asian members. "A strong presence of Japanese lawyers as well as Asian participants confirmed a strong interest for AJIA in Asia", confirmed Giuseppe.
"A special thank you goes to the Japanese hosts who made us all experience Japan in an amazing way", continued Giuseppe. "Everybody was so impressed and the location gave this congress a very unique flavour. I'd also like to thank all participants for their active participation and the AIJA team who worked hard two years prior to the event and during a busy week in Tokyo and ensured a smooth and enjoyable event for everyone (always with a smile!)." And given they had all the delights of Tokyo – and the AIJA congress – at their disposal, there was a lot to smile about.
---
Sail Away with AIJA to Bilbao
27 October 2017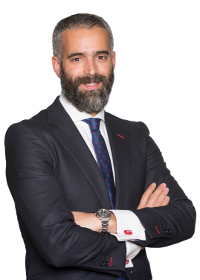 Is your knowledge of marine & energy companies insolvency 'all at sea'? Then the recent cross-commission seminar in Bilbao could have been for you. The Seminar is the result of the shared efforts of three different AIJA Commissions – Transport Law, Insolvency Law and Energy Law – and was devoted to the topic marine & energy companies insolvency.
Following the financial crisis in 2008, both the maritime and energy sectors have been seriously and adversely affected, resulting in remarkable cross-border insolvencies of large or leading corporations in the field.
"The international legal practice has been shocked in the last few years with international insolvency cases that have affected both energy and maritime companies around the globe", explains Javier Zabala, Member of the Organising Committee. "The implications, difficulties and need of professional advice are huge and the different approaches that we are seeing from the different jurisdictions require an overview to provide legal practitioners the full picture of what is going on and how to better assist either the debtors or the creditors´ needs". The Organising Committee has therefore put a lot of effort into booking speakers, both from the private practice and from the industry, who have the relevant experiences with in-depth knowledge.
The modernisation of the Bay of Biscay makes Bilbao - a metropolis of more than one million people - a very suitable setting for this seminar. "In the heart of the Basque Country, Bilbao is a cosmopolitan, open, welcoming, lively, elegant and modern city just a few kilometres from the sea", says Javier. "It is a natural destination for congresses and conventions thanks to, amongst other things, its international reputation in trade, shipping and industry." The event was also strongly supported by different Basque institutions such as Deusto University, the Basque Government, the Port Authority, and many others.
Alongside a "truly interesting scientific program" there was also be "an epic bunch of social activities that left all participants with a smile from ear to ear on their way back home", enthuses Javier. This included a cocktail reception at the Port Authority Palace, a 'pintxos' food tour of the city, a river cruise, and a guided tour of the amazing Guggenheim Museum.
Dinner at the "Sociedad Bilbaina", a well-known and respected English social club in the city, was also followed by a live rock concert in the club´s discotheque. If the maritime topic failed to leave you with 'sea legs', then Javier's hospitality certainly didn't!
---
Career Barriers for Women Highlighted in Tokyo
27 October 2017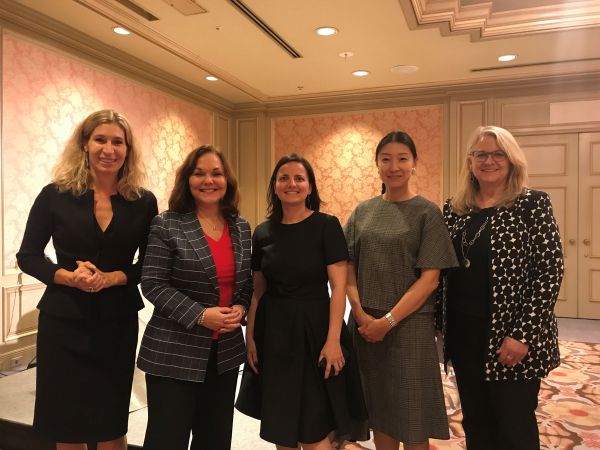 For many who attended the Tokyo conference, the prestigious Voice of the Profession session on Women in Law & Innovation was a stand-out event.
The impact of innovation on the future of the legal profession and gender equality in leadership positions is a topic of crucial importance to young lawyers who are building careers and families simultaneously. With many firms experiencing intake rates of 50% women or more, limiting their career advancement would cause a distinct competitive disadvantage.
The keynote speaker Tsukiko Tsukahara, vice-president of Catalyst Japan, a leading global non-profit organisation accelerating progress for women through workplace inclusion, covered everything from how the gender landscape differs in the US versus Japanese Law firms to how inclusion predicts rates of innovation (clue: there is a strong link). She also provided her top takeaways for audience members to advance their career, including "be an inclusive leader, challenge stereotypes in yourself and others", and "make this everyone's problem to solve." Additionally, Tsukiko pointed out that "gender diversity is not only women's issue but an issue for creating innovation." Regarding how inclusive leadership behaviours could result in innovation, she believes "inclusive leadership behaviours realize psychological safety in people's minds that enable people, team, citizenship and individual innovation. Everyone, not only the people at the very top of the organisation, can role model as an inclusive leader, yet you can start with EACH behavior to influence people and create an inclusive workplace."
In the following interactive debate that was moderated by Orsolya Görgényi, Immediate Past President of AIJA, Partner at Szecskay in Budapest, some strong views exchanged regarding gender inequality. Sara Sandford, Immediate Past Chair of International Law and Owner Garvey Schubert Barer, US, commented on her previous experiences of working in Japan: "When I first worked in Japan, I definitely experienced different treatment than men. In fact, I was told they wanted to hire me but needed to get permission from others to hire a woman, because they had recently hired two other women and maybe the partners didn't want so many women."
While being clear that women are no more or less innovative than men, "I absolutely believe that adding diversity increases the quality of what we do because more people with varied perspectives bring varied ideas", said Sara. "Also, diversity of our firm's lawyers and staff allows our firm to relate to different clients, bringing greater understanding of a clients' goals and objectives." During the debate Hilarie Bass, President of the American Bar Association, Partner of Greenberg Traurig in Miami spoke on the unconscious bias and the ABA's initiatives in gender issues.
The second keynote speaker of the night, Dana Denis-Smith, added: "in the US and the UK, countries with a longer history of women being allowed to practise law, the challenge is one of leadership... Leading by example and getting women involved with the regulators, in the international debate and generally with policy making is important in order to shape the future landscape of the profession."
Taking inspiration from the surroundings, Dana believed that maintaining equality and diversity is akin to tending a formal Japanese garden: "equality can easily fall out of shape at the drop of a stone. So we must continue to pursue equality but recognising its fragility."
---
AIJA's Half Year Conference (HYC) to Visit the Land of Game of Thrones
27 October 2017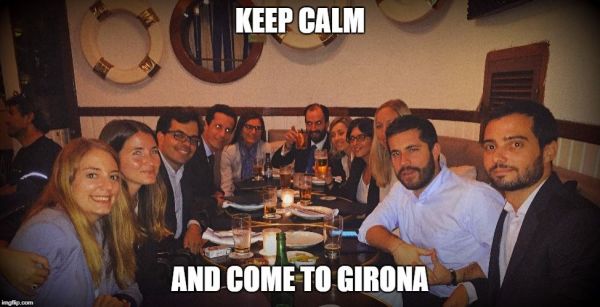 The AIJA November Half Year Conference (HYC) will deal with two striking topics "Crowdfunding & Alternative Financing" and "Film Industry Law", in an equally striking destination: Girona, Spain.
The seminar programme, jointly hosted by the Banking, Finance and Capital Markets Commission the Intellectual Property, Technology, Media, and Telecommunications Commission and the M&A and International Business Law Commission (among others), tackles innovative topics and emerging trends.
"The economy is changing on an ongoing basis, and the models of economy and sources of financing are not an exception", explains Cristina Hernandez-Marti, Co-chair of the OC. "Nowadays, alternative financing including crowdfunding is an essential topic to discuss and understand." The seminar will include sessions on fintech and regulated financial entities, angel investors, and accelerators vs incubators.
The Film Industry Law seminar will focus on cinematographic rights, from an IP perspective and private law intricacies governing the copyright of the audio-visual work. "We intend to deal with the latest court decisions and new laws, not only from a European perspective", says Hernandez-Marti. "We thought Girona would be a great venue for hosting this topic after Game of Thrones was filmed in this city."
But Game of Thrones is far from Girona's only claim to fame. Rich in history, gastronomy and medieval architecture, it is an experience not to be missed. Girona is home to one of the best restaurants in the world and some of Spain's wildest coastal scenery is just half an hour away (la "Costa Brava").
"The HYC is one of the most cherished AIJA experiences for members", enthuses Pablo Vinageras, Co-chair of the OC. "It has a great scientific program but also highlights the substance of AIJA: networking opportunities through an enriching gathering of young lawyers."
"We are excited about showing Girona to AIJA and eager to show all the charm Girona has to offer to its visitors", says Vinageras. The social programme certainly aims to do just that, starting with a cocktail dinner at the private club "Casino of Girona" in the centre of Girona, founded in 1848. On Thursday, dinner will be served in Mas Marroc, owned by the world-renowned Roca Brothers (of Celler de Can Roca, the third best restaurant in the world). On Friday, local attorneys even open their houses to AIJA attendees to sample the local hospitality – "this is one of the best moments of the HYC, says Vinageras, "where a diverse melting pot of young lawyers get to know each other tasting local gastronomy and sharing AIJA's spirit". And finally on Saturday the closing dinner will be held in the breath-taking San Gregori Castle.
You don't have to be a Game of Thrones fan to enjoy this one! With around 200 lawyers expected to attend from around the world, the HYC in Girona will truly live long in the memory.
To register, please visit: www.aija.org/en/event-detail/361
---
Open Your Own Law Firm and Let It Grow
27 October 2017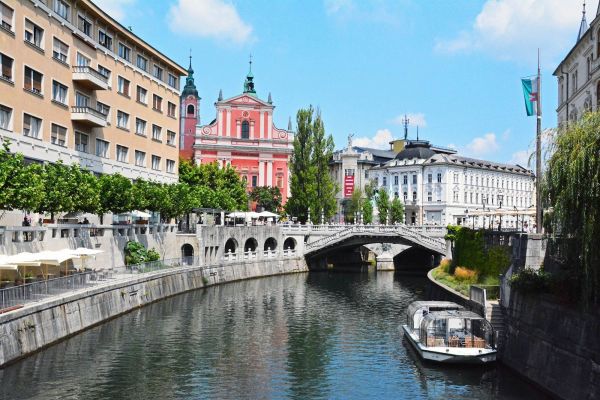 A recent joint seminar in Ljubljana, organised by the Skills, Career, Innovation, Leadership and Learning Commission (SCILL) and the Corporate Council Commission (CC), aimed to attract lawyers who like the idea of opening an independent practice. The location itself also attracted lawyers from Central and Eastern Europe and from ex-Yugoslavia, and purposefully mixed older alumni members with the younger AIJA intake.
"The programme was structured to provide business knowledge – preparing the business strategy, developing the market, etc. – with practical insights and the steps one needs to take", informs Maks Prokop, Local Organising Committee member.
The inclusion of older Alumni members also proved an unexpected bonus for some of the younger members, says Maks: "the main point of the seminar turned out to be the exchange of views and experiences and the sharing of tips and tricks. It was an interesting panel that, in my opinion, brought something useful to every participant."
For Agnès Proton, Alumni Member and AIJA Honorary Secretary General, this was the first AIJA seminar she had attended since 2015. "I realised how much I missed the very special atmosphere of the AIJA seminars where a maximum 50 people attend. They are more intimate, so you get to meet and exchange with all attendees", she says.
Those in attendance were able to share topics of interest, such as when and how to form a partnership, building up a clientele, attracting new potential clients while keeping current clients satisfied, and setting up an efficient network (both local and international). "Regarding networking, as a solo practitioner myself", says Agnès, "I made the point of demonstrating that 'solo' does not mean 'alone' and that networking is crucial. From that perspective I, along with other "oldies" who were speakers at this seminar, confirmed that joining AIJA had been the best move we had ever made in our legal careers!"
The mingling between young members and alumni made for a special event, says Agnes. "It really felt like there was no gap between newcomers and older members (like me), and I could see that everyone enjoyed equally the high quality of the scientific and social programs, the beautiful venue, the perfect organisation, and the warm welcoming from the locals." An optional food tour on the Saturday also proved a big success, she says.
"People visibly enjoyed the programme", agrees Maks, adding that friendly debates continued even throughout the coffee breaks. The location was a hit too. "People were positively surprised with Ljubljana and its energy – for a majority of attendees, this was their first time in Ljubljana. The atmosphere was great, and the whole group was very connected."
---
AIJA Supports Syrian Lawyers with English Courses
27 October 2017

For the past two years, AIJA has proudly sponsored English classes for Syrian refugees from the legal profession. The classes in Turkey are organised by ILAC, an association co-founded also by AIJA, aiming to empower lawyers, judges other legal professionals who had to flee their country because of the war.
"After the circumstances that took place in Syria, many lawyers and judges left Syria because of many tough reasons", explains Mazin Al-Balkhi, ILAC Syria Team Leader. "The idea was to start an English language course that to help many Syrian lawyers and judges to cope with the difficult circumstances, find new jobs in their fields, and ultimately contribute to rebuilding the legal system in Syria."
The location of the school - Gaziantep in Turkey – was chosen because of its high concentration of lawyers and judges. The participants were nominated by ILAC according to their legal qualifications in the field and a recruitment process for teaching which saw Ammar Abu Hemeda successfully apply.
"The results are good and we have achieved positive progress", informs Abu Hemeda."The number of students is increasing and we have had strong numbers until now. The goal is to reach an intermediate level by September 2017 so that we can begin with a new more advanced level providing advanced grammar and texts to achieve the mission of the program successfully."
The participants, aged between 20 and 49, and a mix of both men and women, are all lawyers, judges and legal activists. The course is divided into two main parts: general and academic English, and legal texts.
"The course helps the participants in improving their jobs and communicating and reading legal texts in English as much as they can", says Abu Hemeda."The course also helps them in keeping them up to date with the latest news in English language. The participants are keen to learn English in order to read more about European law hoping that they can participate in hammering out new laws in the future."
Amongst the many inspirational stories, the most remarkable one is Mr. Al Hassan's story, says Al-Balkhi. "Mr. Nasser Al Hassan is a judge from Homs, Syria, and he is 49 years old. He attended the classes regularly and showed great commitment to learn the language, although he has not dealt with it for 25 years! Amazingly he coped with the difficulties and achieved great success. He got a new and appropriate job in the legal field". He made it, he says, thanks to AIJA.
---
Girona is open for registrations
19 September 2017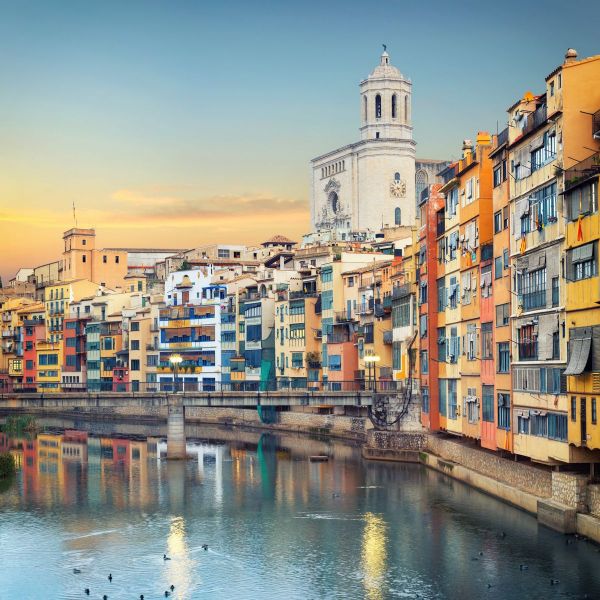 Have you heard that the Girona November Conference is now open for registrations? Make sure you register soon to take advantage of early rates!
It promises to be another AIJA great event.
---
New Appointments 2017/18
18 September 2017
Dear AIJA Members, Dear Friends,
thrilling days of our Annual Congress are now over and a new AIJA year has just begun.
It is therefore with great pleasure that I officially communicate the results of the recent elections held during the General Assembly, which took place in Tokyo last September 1st, together with the new appointments in the different bodies of our Association approved by the Executive Committee during the meeting on the same day.
Let's welcome together the outstanding commitment and essential contribution of these newly elected Officers!
Bureau
Wiebe de Vries, President
David Frølich, Immediate Past President
Xavier Costa Arnau, First Vice President (elected by the General Assembly)
Lara Vivas, Treasurer (elected by the General Assembly)
Emiliano Ganzarolli, Secretary General.
Extended Bureau
Membership Forum
Anita Gerdin, Co-Chair
Justus Jansen, Co-Chair (newly appointed)
François Barré, Co-Chair (newly appointed)
Law Course Committee
Ned Beale, Co-Chair
Cristina Hernandez-Marti Perez, Co-Chair
Kristine Zvejniece, Co-Chair (newly appointed)
Forum of the Commissions
David Diris, Co-Chair
Pablo Vinageras, Co-Chair (newly appointed)
Ulku Solak, Co-Chair (newly appointed)
Human Rights Committee
David Frølich,, Chair Coordinator
Christian Presoly, Co-Chair
Gülsüm Aslan, Co-Chair
Nicolas Thieltgen, Co-Chair
Newly elected Executive Committee Members (in alphabetical order)
Mariella Bade-Landell
Ricardo Gama
Catrice Gayer
Nicolas Herren
Moritz Maurer
Giovanni Patti
Julia Pekkala
Clara Poglia
Ioan Radu
Pierre-Yves Samson
Johannes Struck
Pieter Van Den Broeck
Jorge Vigil
Donata Von Enzberg
Gustavo Yanes
They will join the other Executive Committee members elected in the past years who are still in office.
Newly appointed National Representatives and contact persons (for a complete list of National Representatives and local contacts, please click here)
| | |
| --- | --- |
| - Belgium | Stefanie Tack |
| - Brazil | Arthur Stussi Neves |
| - Chile | Juan Ignacio San Martín |
| - Croatia | Luka Colic |
| - Czech Republic | Eva Ropkova |
| - Denmark | Mette Lykke |
| - Estonia | Ave Piik |
| - France | Joelle Muchada |
| - Germany | Caroline Pluta |
| - Greece | Marcel Cremer |
| - Hungary | Miklos Klenanc |
| - Israel | Benjamin Leventhal |
| - Italy | Chiara Caliandro |
| - Latvia | Anda Mize |
| - Lithuania | Ernesta Ziogiene |
| - Mexico | Samuel Chacon |
| - Peru | Tabata Arteta |
| - Poland | Jerzy Sawicki |
| - Portugal | Hugo Teixeira |
| - Slovak Republic | Tomas Rybar |
| - Sweden | Emelie Svensater Jentorpa |
| - Switzerland | Thilo Pachmann |
| - Switzerland (Regional) | Aurelie Conrad Hari |
| - United Kingdom | Alex Watt |
| - United Arab Emirates | Omar Al Heloo |
| - Uruguay | Jose Miguel Algorta |
| - Paraguay | Antonio Villa (as contact person) |
Newly appointed Commission Officers (for a complete list of commission officers, please click here)
Eva Bonacker, President
Sophie Gilliam, Vice-president
Pauline Le More, Vice-president
Banking Finance & Capital Markets Law
Jennifer Maxwell, President
Natalia Danilova, Vice-president
Moritz Maurer, Vice-president
Marie Brasseur, Vice-president
Elina Girne, President
Maks Prokop, Vice-president
Environment and energy law
Daria Capotorto, Vice-president
Jeroen De Coninck, Vice-president
Sophia Rolle-Kapousouzoglou, Vice-president
Arpad Gered, President
Silvia Van Schaik, Vice-president
Pascal Boehner, Vice-president
International arbitration
Eduardo De La Peña Bernal, Vice-president
International Business Law
Milena Prisco, President
Bruno Guarnieri, Vice-president
Labour and Employment Law
Jan-Ove Becker, President
Caroline Barbe, Vice-president
Skills, Career, Innovation, Leadership and Learning (SCILL)
Orsolya Görgény, Vice-president
Johan Myren, President
Aliasghar Kanani, Vice-president
T.R.A.D.E. - Trade, Retail, Agency, Distribution, E-commerce
Benedikt Rohrßen, Vice-president
Javier Zabala, President
Lucas Marques, Vice-president
Jeremy Herschaft, Vice-president
Cherry Almeida, Vice-president
Please join me congratulating them for their appointment and with a warm welcome to their new AIJA positions!
Yours faithfully,
Emiliano Ganzarolli
AIJA Secretary General
---
Kicking-off an amazing congress
29 August 2017
Ready to start. A great lunch with AIJA Staff, Organising Committee and Leadership to celebrate two years of hard work and toast to an amazing week ahead!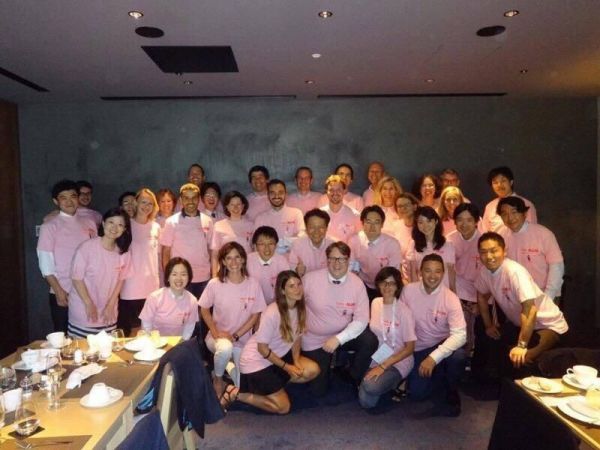 ---
Artificial Intelligence and Innovation. How disruptive for the legal profession?
29 August 2017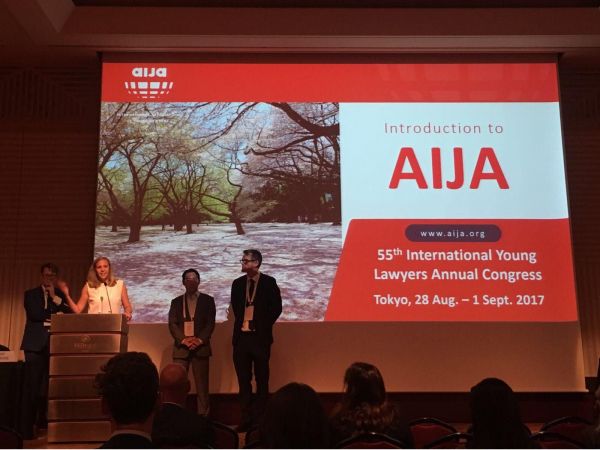 First session about Artificial Intelligence and Innovation. How disruptive for the legal profession?
---
A big party for AIJA!
26 July 2017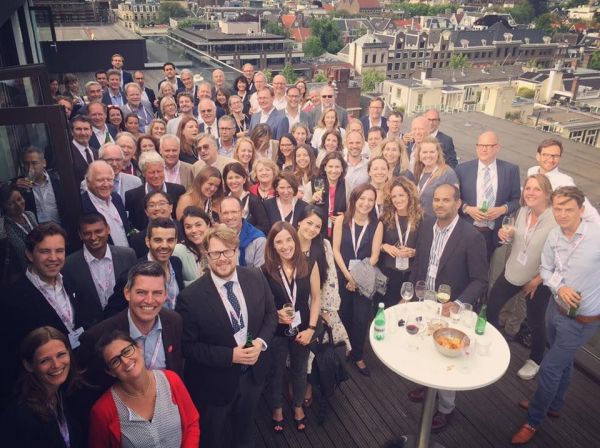 AIJA is still recovering from its 55th birthday party in Amsterdam! The sold-out event saw attendees enjoy insightful presentations, meet up with old friends, and enjoy a gala dinner and a cocktail party (with an unexpected musical finale). An alumni event was also launched for members to maintain their network after turning 45.
"The combination of old friends and new faces is so typical for AIJA events", explains Martine Hoogendoorn, member of the party organising committee. "It was the perfect occasion to launch the alumni programme".
The presentations to kick off the event focussed on digital transformation in the profession. "The main takeaway was that intelligent software might be an infant industry but it is growing at a fast pace and can also conquer the legal market", informs Hoogendoorn. "This forces us to rethink tasks we can and must do as lawyers. Legal tech companies are reshaping the market, whether this is by simplifying contract drafting, submitting a claim, predicting the possible outcome of a matter with an algorithm or providing clients with an overview of the lawyer's fee."
"The main question on everyone's mind was: what is the risk of being replaced by intelligent software or a machine?", adds Rachid Aoladsi, also of the organising committee. "The best answer - in my opinion - was given by one of our speakers, Sonia Gumpert Melgosa, AIJA Alumni and current Dean of the Bar of Madrid, who quoted one of the founders of a large Spanish law firm: while we are discussing the ethics of cloning, they are cloning as we speak… we should try to keep up by constantly re-evaluating our profession."
The interactive sessions received glowing feedback from the attendees, with speakers able to provide up-to-date insights around the impact of digital transformation on law firms, including the opportunities as well as the risks.
But this was, after all, a birthday party - and AIJA only celebrates this every five years. So the cocktail party and gala dinner proved memorable for all those there. "The atmosphere started out bubbly, the sun came out and spending time and chatting on the terrace at the Vondelpark was already pretty special", says Hoogendoorn. "A surprise brass band really added both the element of fun and it became apparent that all were in a festive mood." The dinner even culminated in a Village People tribute act, performed by long-standing members of AIJA. It was one of the highlights of the celebrations which ran well into the early hours.
---
...and the Winner is...
26 July 2017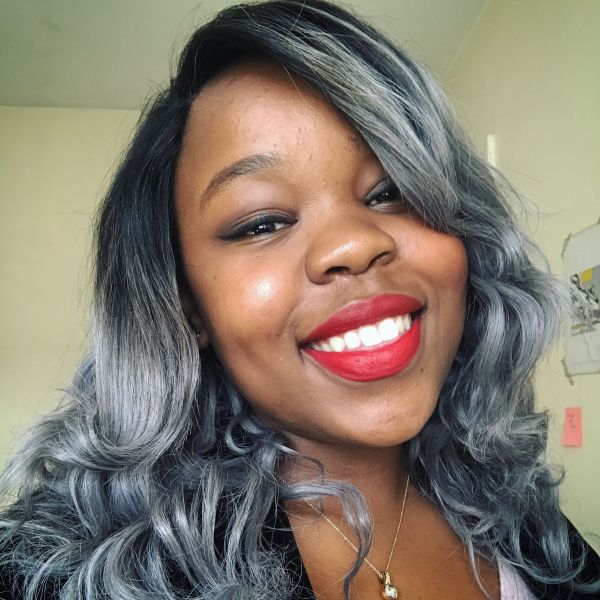 Lorraine Chimbga, a 2016 LLB graduate from University College London (UCL) Laws, is the winner of this year's Best International Future Lawyer Award.
Her winning essay entitled "Will the increasing use of technology in law invigorate or diminish legal professionalism as the nature of information in the digital society changes?" explored the history and relationship between technology and the legal profession. She focuses on the nature of information and explores how a move from a world where value is held in the physical (atoms) to living in a 'digital world' where value is held in bits, calls for a re-thinking of the grand bargain that society has struck with the profession as the 'gatekeepers' of legal expertise.
"My essay was a condensed version of the dissertation that I submitted during my final year at UCL Laws", explains Lorraine. "Having taken an elective in Information Technology Law at the London School of Economics (LSE) in my final year, I was inspired to write this essay… In the same way that the printing press revolutionised the profession in the 15th Century, the nature of information changing in the digital society is redefining who and what lawyers are."
She credits the influence of Professor Andrew Murray, (LSE) for his "recommendations and enlightening IT Law lectures [which] instilled in me a clear understanding that law has always been 'disrupted' and re-defined by technological developments without it heralding the end of the legal profession."
She also has a fellow LSE student to thank for entering the AIJA competition: "It was actually one of my peers from LSE that alerted me to it, Lucie Audibert. We both currently sit on the advisory board for the Society of Computers and Law and she thought it was perfect for me. I will forever be in her debt for letting me know about it!"
Winning the competition has been career-enhancing, says Lorraine. "To win the second ever edition of this competition and for a topic that I am passionate about, before I am even qualified, is priceless", she says. "For me it confirms that this is definitely the path that I want to pursue... I will be able to confidently apply to law firms and further demonstrate why a career in law and particularly one that focuses on information technology law is what I am best suited for. It sets the tone and foundation for the rest of my legal career."
As well as the prestige, Lorraine also receives free AIJA membership and a trip to Japan for the 55th congress where she will present on her chosen topic. She also plans to attend as many international AIJA events as she can in the following year, to build a network of contacts and mentors.
For anyone hoping to enter the competition next year, Lorraine advises: "pick an angle that you are passionate about, research as many relevant and unique sources as you can, keep it simple and get feedback."
For more information about the International Future Lawyer Award, click here.
---
Profile of a new AIJA member
26 July 2017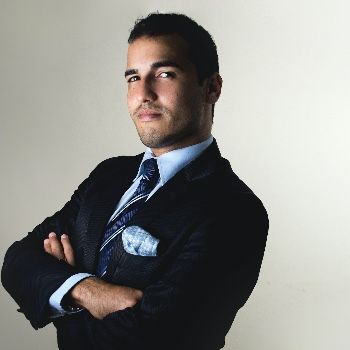 The story of Herman Duarte is an inspirational reminder of just how international and diverse the AIJA family is. Duarte is a recent AIJA member, and one of only 700 people in the world to boast citizenship of both El Salvador and Switzerland.
Duarte became a law student in the year 2005, at the age of 16 and soon became interested in International Arbitration due to the Vis MOOT. In 2010, he moved to Sweden to study a Master's programme in international commercial arbitration at Stockholm University. It was also the year that he came out as gay.
"Studying judicial inefficiency was not my biggest challenge at that time! In the openness of the Scandinavian society, I stopped being terrified and embraced my sexual orientation. This understanding helped me exit the prisoner´s dilemma I was living." He became the first Salvadoran board member of Rainbows – the LGBT student body of Stockholm University.
However, on his return to El Salvador, he experienced discrimination for the first time: "professional doors were shut in my face, all due to my sexual orientation. This was so hard for me to accept, it even made me question my decision of coming out on October 18, 2010."
After ten months of struggling in his home country he persuaded the top tier dispute resolution Costa Rican firm, Batalla Abogados to hire him, becoming their first international associate. "I am grateful for having the opportunity to work in a place like Batalla Abogados, it was my home for almost 5 years and it has an atmosphere where I had no problems as an openly gay man. I received love, support and motivation to excel."
As well as a number of successful arbitration cases, Duarte represented the firm as a speaker in over thirty events throughout North and South America.
However, he "decided not to ignore the reality" of his home country. Through a number of op-ed columns in the Salvadoran media, Duarte began challenging traditional views and offering an inclusive LGBT perspective.
"Advocating for minorities, in a country where the majority is against opening their minds to sexual diversity… [is] a task that comes with insults, social segregation and threats", he admits. After filing a constitutional claim before the Supreme Court of Justice of El Salvador to achieve marriage equality, "my career [moved] into a new direction and after a very tough decision I decided to move on from Batalla Law Firm… to set up my boutique firm HDUARTE-LEX which has a mission of eradicating discrimination due to sexual orientation and gender identity and to formalise the Igualitos movement into a NGO." His professional profile was recognised in the Chambers & Partners Global Guide, 2017.
The only thing missing from his CV now was AIJA membership! Looking to join "a community where there are principles in respect of human rights, friendship and opportunities to grow" led him directly to AIJA. "It is truly promising for a new member such as myself to be part of this community", he says. "I made the decision to be part of this institution and I am so grateful to be selected. It is a great venue to learn, to stay updated on the current threads of the law business, and to be part of a prestigious community that has clear aims in favour of human rights and promoting the practice of law. "
---
Busy autumn for Bratislava
26 July 2017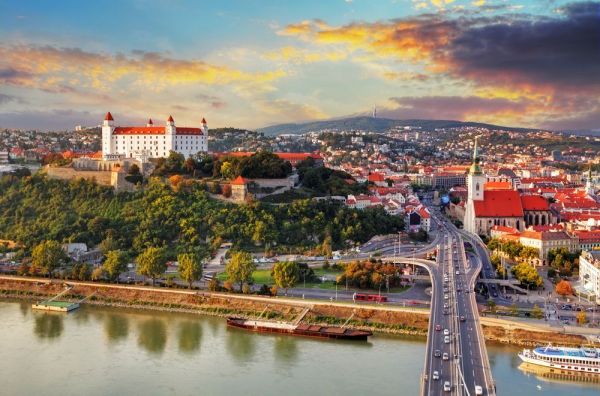 This autumn sees two separate Commissions join forces for a single, not-to-be-missed event. The TRADE (Trade, Retail, Agency, Distribution, E-commerce) and Labour and Immigration Law Commission will hold a double seminar conference in Bratislava from 12 to 14 October 2017. It's packed with current hot legal topics, says Marek Holka, Member of the Organising Committee: "The TRADE programme covers cross-border and international operations, such as the distribution through on-line platforms or the latest news on commercial and unfair practices. There will also be a specific session on the distribution of pharmaceutical products, and restrictions to B2B transactions."
Meanwhile the Labour and Immigration Law Commission will feature up-and-coming AIJA members alongside experienced employment and immigration law practitioners from across Europe and the globe. "Alongside employment law issues from bonuses, severance and termination payments, to TUPE and cross border employment disputes, the seminar will focus on global mobility and immigration issues in the current climate post-Brexit and Trump", says Holka. "Participants will also get the chance to examine the way the law and practice have developed to take account of the ageing workforce, and related health issues."
The benefits of running a joint-session of the TRADE and Labour and Immigration Law Commission mean that shared issues such as employment, distribution agreements or franchising, can be dealt with from different yet complementary perspectives.
Delegates from the two streams can also benefit from the networking with each other. "The participants should not miss the opportunity to discover the city, taste the local cuisine, and meet young lawyers from Slovakia and the region beyond", recommends Tomas Rybar, Member of the Organising Committee. "Delegates will get a taste of the local restaurant and club scene, with both international and – albeit sometimes challenging! – local flavours, as well as the opportunity to participate in a lovely mini-train sightseeing tour around the old town."
As the capital of Slovakia, Bratislava is a convenient size with approximately half a million residents. The conference centre will be in a prime city location to access its main attractions, such as the pedestrian district of the medieval old town, Bratislava castle, the UFO Tower and the modern Eurovea city quarter.
The event is also supported by the Slovak Bar Association, so it will be a great opportunity to meet young lawyers from Slovakia and beyond. Whether you're into TRADE, labour, or just the delights of Slovak cuisine, make sure you book to attend this autumn. The Organising Committee of this event is composed of a team of lawyers from many different countries: Jan-Ove Becker (Germany), Christine Borfiga (France), Slavomir M. Cauder (Slovakia), Janine Demont (Switzerland), David Diris (Belgium), Marek Holka (Slovakia), Yoav Noy (Israel), Joyce Pitcher (France), Tomas Rybar (Slovakia), Rebecka Thörn (Sweden), Florence Verbeek (Netherlands), and Andreas White (United Kingdom).
For more information click HERE.
---
Letter to the Polish President
20 July 2017
On behalf of AIJA – International Young Lawyers Association – I would like to express our great concern with recent legislative changes of the judicial system in Poland, passed by the Polish Parliament on July 12, 2017, i.e. the act on the National Council of the Judiciary and the act on Organization of Common Courts. This concern also extends to the legislative plans concerning composition of the Polish Supreme Court.
Independent judicial system is a foundation of rule of law. Only independent courts may provide effective protection to basic human
rights, including right to fair trial. The system, which apparently has been created by recent legislative changes, and those only contemplated, in which the legislative (parliament) and executive power (Ministry of Justice) shall have direct influence over appointment of judges, is a denial of independence. In fact, the system so created will be entirely depended from the executive power. If these laws enter into force, it means that individuals in Poland will no longer have access to independent courts within the meaning of Article 6.1 of the Convention for the Protection of Human Rights and Fundamental Freedoms, which reads:
In the determination of his civil rights and obligations or of any criminal charge against him, everyone is entitled to a fair and public
hearing within a reasonable time by an independent and impartial tribunal established by law.
AIJA, as a global organization gathering young lowers from all over the world, is committed to defend and take active part in promoting core legal principles, such as the rule of law and human rights. In this capacity, we urge the President of Republic of Poland, to use all powers vested to you by Polish Constitution, including the veto right, to provide effective protection of basic human rights in Poland and prevent entry into force of the legislative changes which will deny the protection of human rights.
David Frølich, President of AIJA
---
AIJA and e-voting
20 June 2017
AIJA is a living association, where the commitment of each member is crucial to the success of the whole organisation. And nowhere is this more evident than during our elections.
Once a year at the Annual Congress, the General Assembly of Members is called to elect two very important bodies for the management of AIJA: the Executive Committee and the Bureau. In previous years this had to be done on paper, in person. But early in 2016, when AIJA launched an extensive online survey, members called for a stronger and more effective participation in the life of the association and in particular an e-voting system.
"After a long reflection last year we have changed our statutes to allow remote voting to the General Assembly", explains Emiliano Ganzarolli, AIJA Secretary General. The full e-voting will be in place by next year (2018) but this year already the proxy allocation will be done electronically.
"This change will allow all our members to actively participate in the most important meeting of the year: the meeting where the Officers of the Bureau and the Executive Committee are elected, the meeting where all the bodies of AIJA report to the members on the activities carried on in the past year and where the plans and projects for the development and expansion of our association are launched. I am confident that many members will take the opportunity of being personally involved and express their opinion, thanks to the new system."
Before the Annual Congress in Tokyo all members will be allowed to assign a proxy electronically: this is a very first step towards the complete electronic casting of votes.
After the Congress in Tokyo, AIJA will start testing the software with its technology partners, for fully electronic voting to be in place for the 2018 Congress.
However, the reasons for attending the Annual Congress in person are only enhanced, not reduced. "Young lawyers from all over the world gather during the Annual Congress for the experience of sharing knowledge, enthusiasm, energy, ideas, for meeting old friends and making new ones", says Ganzarolli. "Our members will never stop to take a plane to enjoy the full experience of an Annual Congress".
Make sure your vote counts this year. Any member with voting rights is eligible to become a Member of the Bureau or of the Executive Committee, and all members are entitled to vote, either directly or by proxy.
---
AIJA Human Rights Committee Update
20 June 2017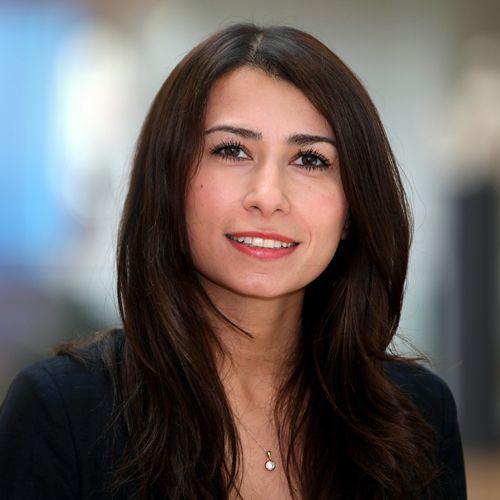 The Human Rights Committee (HRC) – the AIJA body committed to supporting human rights and advocating the independence of lawyers and the rule of law – has been very busy of late.
Already in the past year, the Voice of the Profession at AIJA's 2016 Annual Congress in Munich – organised in cooperation with the Deutscher Anwaltverein (DAV) and Avocats Sans Frontières (ASF) – talked about the role of lawyers in relation to refugees in Europe, the Middle East and the Mediterranean.
The HRC continued its efforts to raise awareness about the situation of refugees in Europe by organising a session titled "The Mediterranean Sea: a big refugee graveyard – is Italy the only one trying to stop this?" for AIJA's 2016 November Half Year Conference in Verona. "Thanks to the valuable insights provided by Italian human rights experts", explains Gülsüm Aslan, Co-chair Human Rights Committee, "the session highlighted the perspective of Italy as one of the immediate destinations of most Mediterranean refugees, the rights of refugees at sea and their rights once they set foot in Europe."
The latest session organised by the HRC for this year's May Half Year Conference held in Riga was titled "Fake news: an insidious threat to human rights?" to discuss the problem of fake news in connection with the right to information and the freedom of speech.
In addition to awareness-raising, the HRC also puts its money where its mouth is. Thanks to donations made to AIJA´s 'SOS Avocats' fund, AIJA donated EUR 10,000 to ASF in February of this year in support of ASF's work to defend endangered lawyers and human rights.
"The right of every individual to a fair trial and effective access to legal representation is central to the HRC programme", explains Aslan. "For this purpose, the HRC cooperates with both AIJA members and other organisations in supporting initiatives and activities related to these topics with funds that are made available through AIJA's 'SOS Avocats' programme."
One of these organisations, of which AIJA is a proud member, is the International Legal Assistance Consortium (ILAC) that plays an important role in supporting post-conflict countries. Since 2015, AIJA has collaborated with ILAC in providing targeted English courses to Syrian lawyers and judges who were forced to flee to Turkey due to the conflict. The English courses are supported by AIJA's 'SOS Avocats' fund.
In March 2017, the HRC had the honour of being able to participate in the "ILAC Syria Program Meeting" in Istanbul to discuss the development of a road map and strategy for the implementation of ILAC's Syria program for the 2017-2020 period.
Currently, the HRC is preparing for the Annual Congress in Tokyo, which will include a session on human rights in the automation age. There will be plenty of fun events too, says Aslan: "the HRC will organise the traditional Human Rights Run through Tokyo and is working on realising a flashmob – also a tradition - in Tokyo!"
---
Where tradition and innovation meet
20 June 2017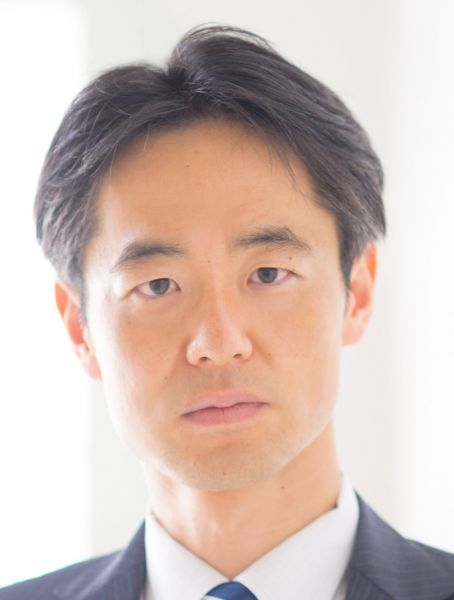 The Opening Ceremony of the Annual Congress is always an exciting event that sets the tone for the days that follow. In Tokyo, as you would expect, there is an extra 'wow factor'.
"The Chinzan-so Hotel will welcome us for the night of our Opening Ceremony with amazing lighting, and cutting-edge technologies", explains an enthusiastic Kenji Hirooka, Chair of the Organising Committee. "The luxury gardens at the Chinzan-so Hotel, in the heart of Tokyo, were formally established in 1878, in the Meiji era. The combination of the latest technology with the beautiful Japanese garden of Chinzan-so will create a unique atmosphere very special to our Opening Ceremony."
At the Opening Ceremony, participants will be welcomed by the President of Japan Federation of Bar Associations, the representative of the Tokyo Metropolitan Government, and David Frølich, the President of AIJA.
"We will also have Ms. Susanna Mäkelä, who is Assistant General Counsel at Microsoft Japan, as a keynote speaker", informs Hirooka. The Organizing Committee members made great efforts to find the right keynote speaker for the Opening Ceremony and Ms. Mäkelä is a superb keynote speaker. She is originally from Finland and now heads a legal team in Japan of a multinational corporation. Her message is strong. Digital transformation is shaping the way we work and interact, and she believes that when we embrace these new opportunities we need to ensure that no one is left behind and enable opportunities to everyone everywhere.
The ceremony introduces everything that makes this year's Congress so special. "We will have the most diverse group of participants ever this year", says Hirooka. "We expect many participants from Japan and the Asian region as well. This does not change the tradition of AIJA's annual congress, and this makes AIJA a more truly global and international association of young lawyers. Also the theme and format will have 12 sessions all focusing on AI with distinguished speakers in the field of AI. This makes this year's annual congress very unique and valuable… Participants will gain a lot by joining this year's congress."
And let's not forget the food! Japanese cuisine is famed around the world, and Tokyo boasts more Michelin-starred restaurants than any other city in the world. At Chinzan-so Hotel, you will experience some of the very best Japanese food, served with a modern twist.
Find out more about the Opening Ceremony and explore the full agenda and event schedule of the 55th International Young Lawyers' Congress 2017 in Tokyo. Register now to take advantage of the special registration rates. Click: http://tokyo.aija.org/ !
---
The impact of technology on gender equality in the legal profession
20 June 2017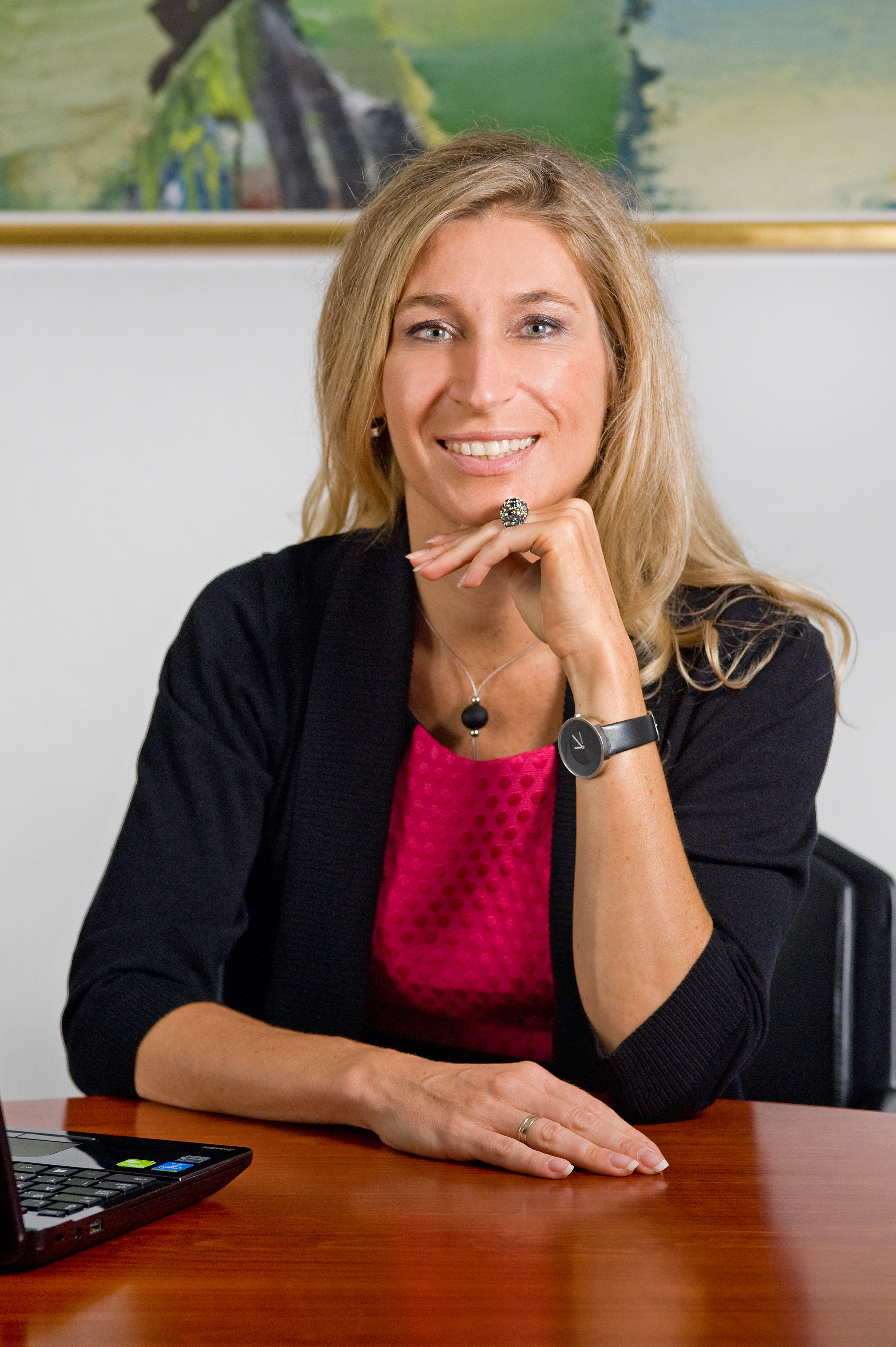 Every year at the Annual Congress, just before the Opening Ceremony, a small but important function takes place: the Voice of the Profession session. A topic linked to human rights, advocacy or rule of law is chosen and discussed by high-level speakers.
"The Voice of the Profession was launched in 2009 during the AIJA annual congress in Budapest by then president Duarte de Athayde", explains moderator and organiser of the session, Orsolya Görgényi, AIJA Immediate Past President. "These sessions traditionally organised by the Human Rights Committee usually address topics that are of crucial importance to young lawyers."
"This year the topic is gender equality in the legal profession and in leadership positions, but with the overall theme of the congress being new technologies, we will focus on the impact of innovation", says Görgényi, who also proposed the topic. "During my term as president I had several occasions not only to experience, but also to talk about the challenges of being a woman, a mother, and have a demanding job as an M&A lawyer in Hungary on top of the presidency of AIJA. I became more and more passionate about gender equality in the legal profession, innovation, changing the profession and law firms."
The speakers will include Tsukiko Tsukahara, Vice President, Catalyst Japan – a leading non-profit organisation accelerating progress for women through workplace inclusion and promoting the measurable and documented benefits of having women in leadership positions.
Tsukiko worked at the Ministry of Land, Infrastructure and Transport, as well as Boston Consulting Group, before she joined Catalyst in 2015. She will address the impact of innovation on the future of the legal profession through Inclusive Leadership, presenting the important data, research results and proven benefits of inclusion.
Also speaking will be Dana Denis-Smith, Entrepreneur, Founder & CEO at obelisksupport.com. An ex- lawyer, she founded obelisksupport.com to keep city lawyers, especially mothers, working flexibly, around their family or other personal commitments and to provide clients with an affordable and quality legal support solution onshore. In 2014 Dana founded a unique history project - www.first100years - charting the journey of women in law through a video social history @first100years.
"We are also very honored that both Hilarie Bass, incoming president of the American Bar Association and Sara Sandford, current Chair of the ABA Section of International Law accepted our invitation to be on the panel and share their experience and valuable insights", says Görgényi. "We will have US, European and Japanese perspectives." It is a topic familiar to all law firms, and one they must confront if they are to stay competitive.
---
Winner of the Best International Future Lawyer Award announced
19 June 2017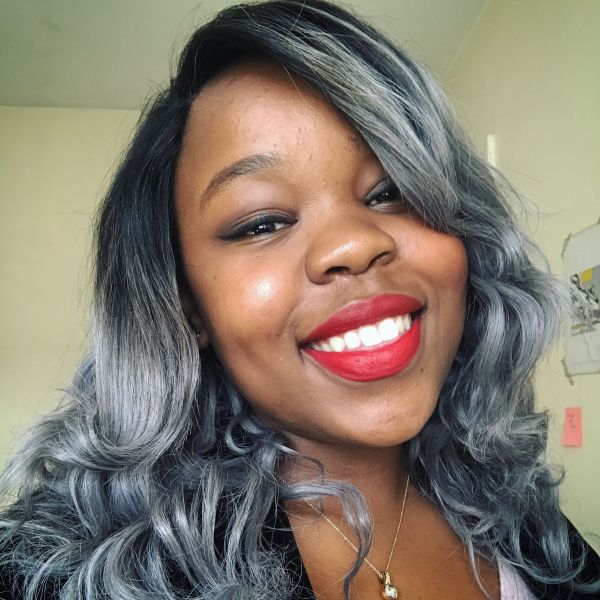 It was difficult for the Jury this year to decide on the winner of the second edition of the Best International Future Lawyer Award.
A number of good essays on "The impact of technology on the law and/or on the legal profession" were received.
The essay "Will the increasing use of technology in law invigorate or diminish legal professionalism as the nature of information in the Digital Society changes?" by British citizen Ms Lorraine Chimbga has been chosen by the Judging Panel 2017 as the best essay of this edition.
Lorraine Chimbga's essay explores the often-overlooked historical development and relationship between technology and the legal profession, rather than the various technologies themselves that have been earmarked as causing disruption to the legal sector.
She focuses on the nature of information and how as we move from a world where value is held in the physical (atoms) to living in a 'digital world' where value is held in bits, it calls for a re-thinking of the grand bargain that society has struck with the profession as the 'gatekeepers' of legal expertise. She demonstrates that in the same way that the printing press revolutionized legal practice, the increasing use of technology does not diminish the legal profession where it actively develops, adapts and harnesses technology in order to once again define and set the parameters of what legal professionalism as a public good entails in the Digital Age.
Lorraine graduated in July 2016 from University College London (UCL) Laws with an LLB. She also attended the London School of Economics and Political Science (LSE), where she took a module in Information Technology Law and developed her interest in technology and what it means for the legal profession.
Lorraine also sits on the advisory board for the Society of Computers and Law, the leading UK organisation focusing on the development of IT-related law, helping to raise awareness and fostering the understanding of Information Technology law as a subject and giving the next generation of lawyers an awareness of Information Technology law as a legal specialty."
According to the terms of the award, Lorraine will be awarded with:
Free AIJA membership until 31 December 2017
Publication of her essay through AIJA website and social media
An invitation to attend free of charge, travel and accommodation included, the International Young Lawyers' Congress taking place in Tokyo in August 2017
At AIJA we are all very excited to offer these great benefits to Lorraine, and about the overall increasing attention over the Best International Future Lawyer Award.
---
Call notice for new Commissions Presidents and Vice-Presidents
16 June 2017
We hereby inform and remind you that as from the Tokyo Congress (August-September 2017) a number of presidents and vice-presidents of Commissions will be stepping down, be it because of the end of their three-year term, be it for other reasons.
Any active member of AIJA is eligible to present his/her candidature for the Commission he/she is interested in. It is of course advisable to have already been active in that Commission and it is preferable to discuss in advance a candidature with the relevant Commission's president.
We will pay a lot of attention to the quality of the action plans that are to be filed with any application and we will consider the opportunity to interview the candidates.
The presidency as well as a vice-presidency of a Commission is a position that gives a lot of visibility within AIJA and to the outside, and we encourage you to take the challenge and assume the responsibility. It is a serious undertaking and includes presence requirements for the Annual Congress, the half-year Conferences and seminars initiated or co-organized by the Commission for three years.
Please send your application with your action plan (focusing on the scientific projects, promotional activities and dynamic actions you envisage for the Commission for the three years to come) by 4 July 2017 to the attention of:
with a copy to the Commission President.
The positions open as of the Annual Congress 2017 are available HERE.
---
AIJA's 55th Birthday Celebration and Launch of the Alumni Club
11 May 2017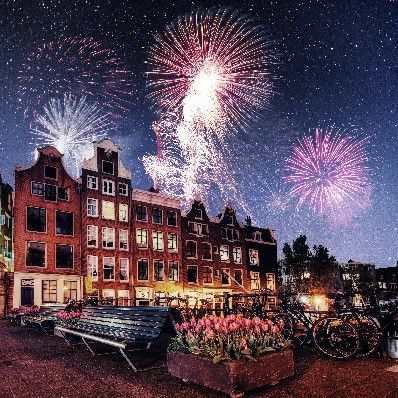 AIJA is about to turn 55, and that will be celebrated in style in Amsterdam! Kicking off on Friday 23 June with cocktails and "Bitterballen" (traditional Dutch snacks), the Saturday program will include a seminar and an AIJA-style Gala Dinner. Together with the Bureau, a small team of active members of the OC Amsterdam 2017 has set up a nice program.
To mark this historic event, AIJA will also be launching its Alumni Club – a platform for all former AIJA members to stay in touch and up to date even after moving on in their careers. For that purpose, everyone who has ever been a member is invited to sign up for the Alumni Club by clicking HERE.
"AIJA will always remain an association for young lawyers but we recognise the potential of keeping older members informed and part of the network", explains the new AIJA Alumni Coordinator, Michiel Groenland. "The Alumni Club gives AIJA an elegant possibility to keep connected with its alumni, whilst securing the age limit. Our Alumni are AIJA's best ambassadors and supporters to bring in young colleagues to AIJA. It is also a good way to value the great contributions the AIJA members have given over the years, building the AIJA spirit to what it has become today… This birthday party is the first step in reaching out to this large alumni group."
Celebrating AIJA's birthday every fifth year has become something of a tradition, and indeed will happen again in 2022 for the 60th anniversary celebrations. Each party therefore aims to be one to live long in the memory. As well as the cocktails and dinners, the Amsterdam event will include, "a scientific program, organised by a great team of working coordinators, about the strategic key issues on digital transformation and law firm management", explains Groenland. "This topic will be of great interest for both AIJA's alumni and members, and there is plenty of time to meet old friends within the program, in an inspiring environment – the museum district is in walking distance."
But the overall aim of the event – and for the newly launched AIJA Alumni Club – is a celebration of the AIJA family and its ability to build long-lasting, global friendships, even as the years go by. AIJA values all its members, including its alumni, who together have helped build up the association to what it is now.
"I am sure that this Network will generate a lot of energy from the participants and that in itself will make Amsterdam a must-attend", says Groenland. "It brings back and facilitates the old friendships as experienced during their time of active membership. Of course there is a flavour of nostalgia too, which may certainly renew old connections". And there is a big benefit for the existing 'class of 2017' too – the chance to strengthen connections with senior lawyers, who truly share and understand the value of the AIJA experience.
Join us in Amsterdam on 23-24 June to celebrate AIJA's 55th Birthday and the launch of the AIJA Alumni Club. Please share with alumni colleagues.
For more information and to register, click HERE
---
Scholar's Takeaways from AIJA's Double Seminar in Lausanne
11 May 2017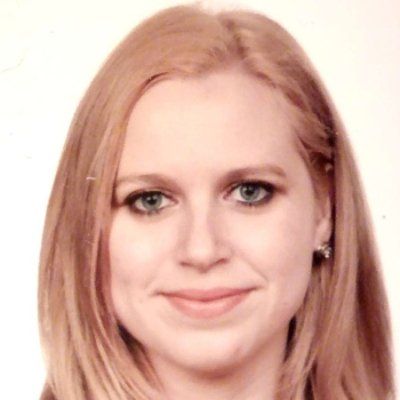 The newly established Public Law Commission recently held its very first AIJA seminar together with the Sports Law Commission, in Lausanne, Switzerland.
Covering governance of world sports, including world championships and Olympic Games, and the elections held within sports federations, sports lawyers have an increasingly complex task to offer legal protection for all stakeholders involved.
Attending the recent seminar in Lausanne was Sabina Markič, Associate at Lidija Kobe law office and PhD student at University of Ljubljana, who won an AIJA scholarship covering all her registration, travel and accommodation expenses.
The AIJA Scholarship Programme, "enables young lawyers to attend AIJA's events or events co-organized by AIJA", explains Markič. "I applied for the AIJA Double Seminar titled Olympic Games, Corruption and Sport Arbitration & Government contracts - Public Procurement Law and Contract Law. My scholarship included free participation at the seminar, free accommodation and all travel costs."
She found it to be, "a really fantastic and unforgettable opportunity to learn from experienced experts in this particular area. The lectures, which were at a very high level, were extremely instructive and interesting and have contributed a lot to my doctoral research."
As a domicile of the IOC and CAS, Lausanne is the heart of sports law, and was a fitting place for the seminar to be held. Aside from the formal programme, Markič also enjoyed the peer-to-peer networking. "I was surrounded by very friendly people who were happy to share their knowledge and experiences with colleagues", she said. "I met colleagues from different countries engaged with sports law. This is the field of law that I am extremely interested in. To a doctoral student and young lawyer at the beginning of a career, such as myself, having the opportunity to exchange views on certain issues with colleagues from other countries means a lot".
Following her experiences on the scholarship, she now recommends AIJA to all her peers: "From my point of view it is very important for young lawyers to get acquainted with colleagues experiences not only in the domestic environment but also internationally - this is a great organisation, which really opens up opportunities to young lawyers and students for networking and gaining additional knowledge at the international level."
Markič found out about the scholarship via the AIJA website, and chose to apply. She encourages others to do the same. "If you have a desire for international networking and participation in very interesting seminars, do not hesitate and apply", she says.
If you are interested in finding out more about AIJA Scholarships, click HERE
---
AIJA Visits the IBPA Annual Congress
11 May 2017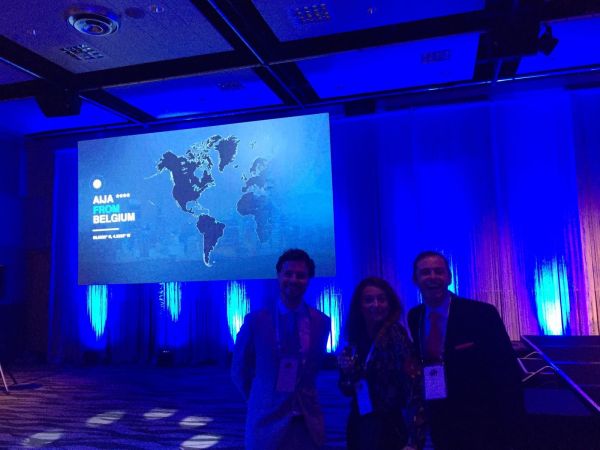 Two AIJA Bureau members recently visited the Inter-Pacific Bar Association (IPBA) as guests at their annual conference in Auckland. Part of AIJA's ongoing work to deepen relationships with the Asia-Pacific region, and broaden networks for all AIJA members, Wiebe de Vries, First VP at AIJA and Justyna Szpara, Treasurer at AIJA, were happy to accept the invitation.
"We have a Memorandum of Understanding with IPBA", explains de Vries. "This serves as a framework on how we deal with each other: representation at each other's congresses and conferences, and mutual promotion of our events. Our cooperation has been improving significantly in the last years."
By visiting the IPBA annual congress, it gives both organisations the chance to "meet and learn from each other's agendas and events", continues de Vries. "The promotion of our Tokyo congress was a key reason for going to Auckland and to speak to the IPBA board. In addition we met some of our Japanese AIJA Annual Congress OC members and other delegates that we could introduce our annual congress and other events."
There was also the chance to meet with the Auckland young bar association, informed Szpara: "they are full of ideas on how to increase awareness of AIJA in New Zealand and Australia, so I won't be surprised if we can have a seminar in this part of the world in the upcoming years. Webinars especially may be a useful tool to be in contact without travelling."
"A considerable number of New Zealand lawyers move to London or Dubai for some time in the earlier stage of their career to work abroad, after which many of them return to New Zealand. It's great to involve them in AIJA to give them a soft landing in the place where they go and to keep them involved when they return."
The trip also provided a useful contrast and comparison to AIJA events: "Well, nothing beats AIJA! Our all inclusive approach to events, our more modest cost base, and our large young crowd are essentials that we must cherish. On the other hand, compared to other large international lawyers associations, we think IPBA is a more informal and pleasant organisation to go to."
There was another key difference, joked the visiting bureau members: "At AIJA, the bar stays open much longer!"
---
Spring Half-Year Conference in Riga
11 May 2017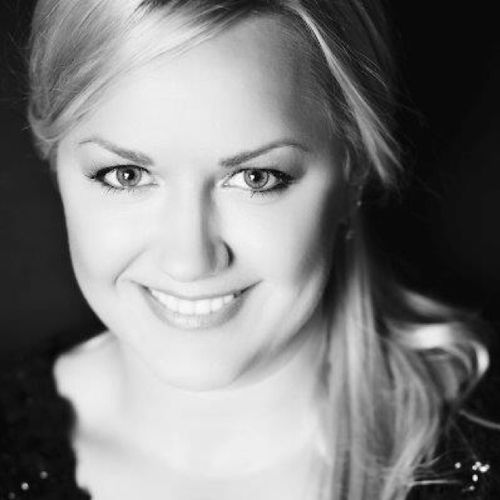 This year's May conference will take place in Riga, the capital of Latvia. One of Europe's hidden treasures – full of art, beguiling architecture and compact enough to walk around in a day – it is the perfect location for this year's Spring Half-Year Conference.
Kristine Zvejniece, co-chair of the organising committee, who is from Riga, describes herself as being "beyond excited" to welcome more than 250 international lawyers to her city. "They will enjoy all the splendid venues we have chosen - from rooftop terraces overlooking the Old Town and the other bank of the Daugava River, all the way over to the magical Gala dinner that will be held in the vintage 'House of Blackheads' manor, built in the early 14th century, and the home hospitality evening where Latvian lawyers will open their doors and cook for our international guests."
The committee has also been busy organising an interesting and innovative scientific programme. There will be two programmes running simultaneously: 'The start-up world – From seed to crop: current trends and developments', and 'Environmental & energy transactions – how to conduct / avoid litigation?'. Over four packed days, delegates can choose from seminars from either track, such as 'Start-Up 4.0: FinTechs and the Online World', and 'War stories on disputes in environmental and energy cases'.
"Creation of a start-up friendly and supportive environment is an extremely hot topic for governments, and the Baltics are often seen as somewhat revolutionary in the field", explains Zvejniece. "I can proudly add that Latvia has recently adopted a new law in this respect. And as more energy businesses are bought, sold, developed, or financed, and environmental laws and regulations become more complex and pervasive, it is vital that both in-house and private practice lawyers understand how to deal with those challenges".
In addition to the two programme streams, there will be a selection of activities including interactive sessions on key skills required to produce legal texts, a corporate counsel event, and "a human rights session with prominent speakers, where we will concentrate on the currently significant aspect of fake news and their impact, as well as many more", explains Zvejniece. "Moreover, the half year conferences also serves as a gathering platform for all commissions, AIJA officers and newcomers to AIJA, and all the regular meetings – such as the commission meetings and EC meeting."
The Thursday night dinner should also not be missed, enthuses Zvejniece: "It will be held in our seaside city of Jurmala, along the white-sand beach with a 'city in a forest' vibe". It is a city, and a conference, that is set to impress.
Join us in Riga from 17 to 20 May for an exceptional conference with two parallel seminars to choose from. For more information and to register HERE
---
Innovation Legal Services Forum
26 April 2017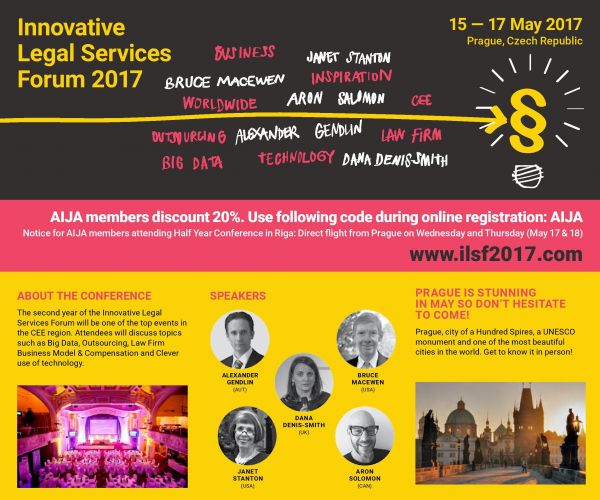 This year again AIJA supports the Innovation Legal Services Forum taking place in Prague next 16-17 May.
Only a couple of weeks (and a few places) left before the event. And AIJA members have right to a special reduction!
See here: ILSF website
---
Turo Sumu wins a free registration to an AIJA seminar
12 April 2017
Turo Sumu, a Finnish member of AIJA since 2014, is the lucky winner of a free registration to an AIJA event.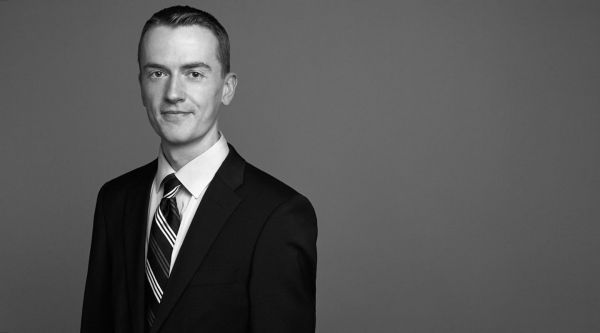 Turo is one the many AIJA members who dedicated some time in March 2017 to take a membership survey, used to kick off a new marketing strategic plan in 2017. He won the raffle and will attend an AIJA event in 2017 free of charge.
Well done Turo!
---
Join the IBA Congress in Sidney free of charge
11 April 2017
Young Lawyers 35 or under based in Europe can attend the Annual Meeting of the IBA in Sydney free of charge.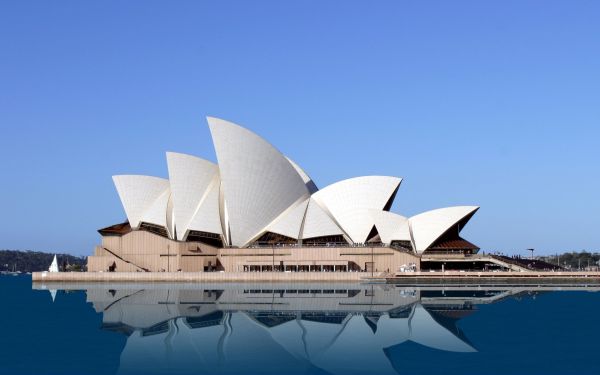 An attractive scholarship programme is available and covers the costs of travel, accommodation and registration fee.
The title of the essay to be submitted this year is 'Building a Fair Migration Policy for Europe: what would such a policy look like and is such a policy achievable?'. Additional information about the scholarship is set out here.
Do not miss this opportunity!
---
AIJA, Shortlisted for the Best Association Award at the Association Excellence Awards 2017
04 April 2017
AIJA was shortlisted for the Best Association Award at the Association Excellence Awards 2017.
Unfortunately the Award went to another association, but it is certainly a privilege for us to be admitted to the "Olympus of International Associations".
AIJA received gratifying comments from the judges, including:
"This is an exciting organisation which has great prospects for growth and influence. Is clearly making an impact"
"Good support for members. Imaginative meetings and events"
"A global membership organisation with a reach of approximately 450,000 young lawyers around the world. Excellent twitter campaign on matters of global importance such as human rights. Key achievement this year is a Brussels head office."

---
New Summer Program announced
04 April 2017
New summer program announced!
Good news for potential interns and law firms which need interns. Check out the European Center for Career Education website to know more!

---
AIJA Meets Bar Leaders as Part of Its Strategic Expansion in Asia
21 March 2017
AIJA Meets Bar Leaders as Part of Its Strategic Expansion in Asia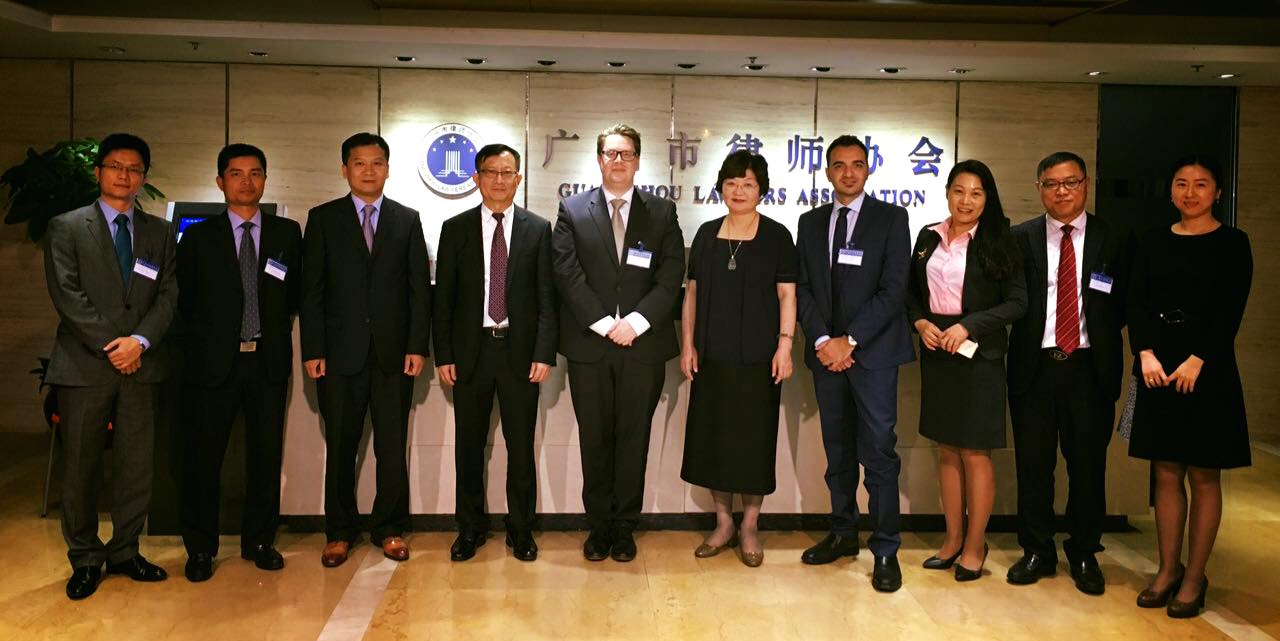 The AIJA network is rapidly reaching out into Asian markets, and AIJA President David Frølich recently accepted an invitation to Hong Kong to mark the start of the Legal Year. Whilst there, he ensured that he made the most of his time to actively promote the benefits of AIJA in the region. The opening of the Legal Year is the biggest ceremony in the legal calendar in Hong Kong and "it was an honour to attend and represent AIJA there," said Frølich. The visit included the opportunity to meet with the Association of Law Firms in Guangzhou – China's third largest city – and their boards of directors.
And even more recently, AIJA visited also several Bar associations in Japan (JFBA, Tokyo Bar Association, Dai Chi, Dai Ni) and in Korea (Korean Bar Association).
"By making such visits, we intend to strengthen our connections and hopefully attract more Asian lawyers to AIJA," said Frølich. "In due course, we hope to hold more seminars and other relevant activities in Asia. Several Asian countries fully recognise that they need European lawyers as much as Europeans need Asian lawyers. And the best way to meet young lawyers is of course through AIJA. I have personally experienced the genuine interest in working together, creating opportunities for the young Asian lawyers."
The Annual Congress in Tokyo in August is a great example to continue this work, and extend AIJA's networking opportunities in Asia. "Japan has more than 10,000 new lawyers joining the profession every year, almost all of whom are under 30 years of age," said Frølich. "A lot of them will need to have an international focus, and the earlier they start to gain knowledge and network on an international scale, the quicker they will gain unique opportunities. That is, of course, what AIJA offers. Not only that, but you also get inspiration, make personal friendships, and create the networks that will form the core basis for your future career."
By making sure that Japan, China, Korea and Asia at large, is well represented at AIJA events, broadens the networking possibilities and contacts for European members too.
"That is the beauty of networking and having a network," said Frølich. "The goal is always, as our mission statement says, 'to create unique opportunities for young international lawyers' and that's what we do through our events, through our publishing, and all our initiatives. And as we do that, we engage our members, we engage our staff, and we engage a community of young lawyers in a global scene."
---
Young Lawyers Prepare for the 55th International Young Lawyer's Congress 2017
21 March 2017
Young Lawyers Prepare for the 55th International Young Lawyer's Congress 2017
Places for this year's AIJA Annual Congress, held for the very first time in Tokyo, are booking up fast. And with good reason. The 55th Annual Congress, held from 28 August to 1 September, promises to be the best one yet.
The scientific programme spans all legal areas from human rights to banking law. But this year will include a major focus on Artificial Intelligence. Technology and AI are no longer simply science fiction, but are increasingly entering the world of law firms and their clients. The current and future delivery of legal advice is rapidly changing, as shown by digital attorneys, capable of mining facts and drawing conclusions from over a billion legal text documents in a second. AIJA Tokyo 2017 will enhance your understanding of how these shifting external environments impact on your own practice areas. The focus will be on how you, as lawyers, might lead your firms and clients through these rapid changes.
Where better to understand and embrace the emergence of AI and the rapidly changing technology market, than Tokyo: arguably the world's most dynamic technology centre? At the 2017 Congress, you will meet many Japanese attorneys, in-house counsels and business leaders and have the opportunity to learn directly about the challenges and opportunities of doing business and law in Japan and across Asia.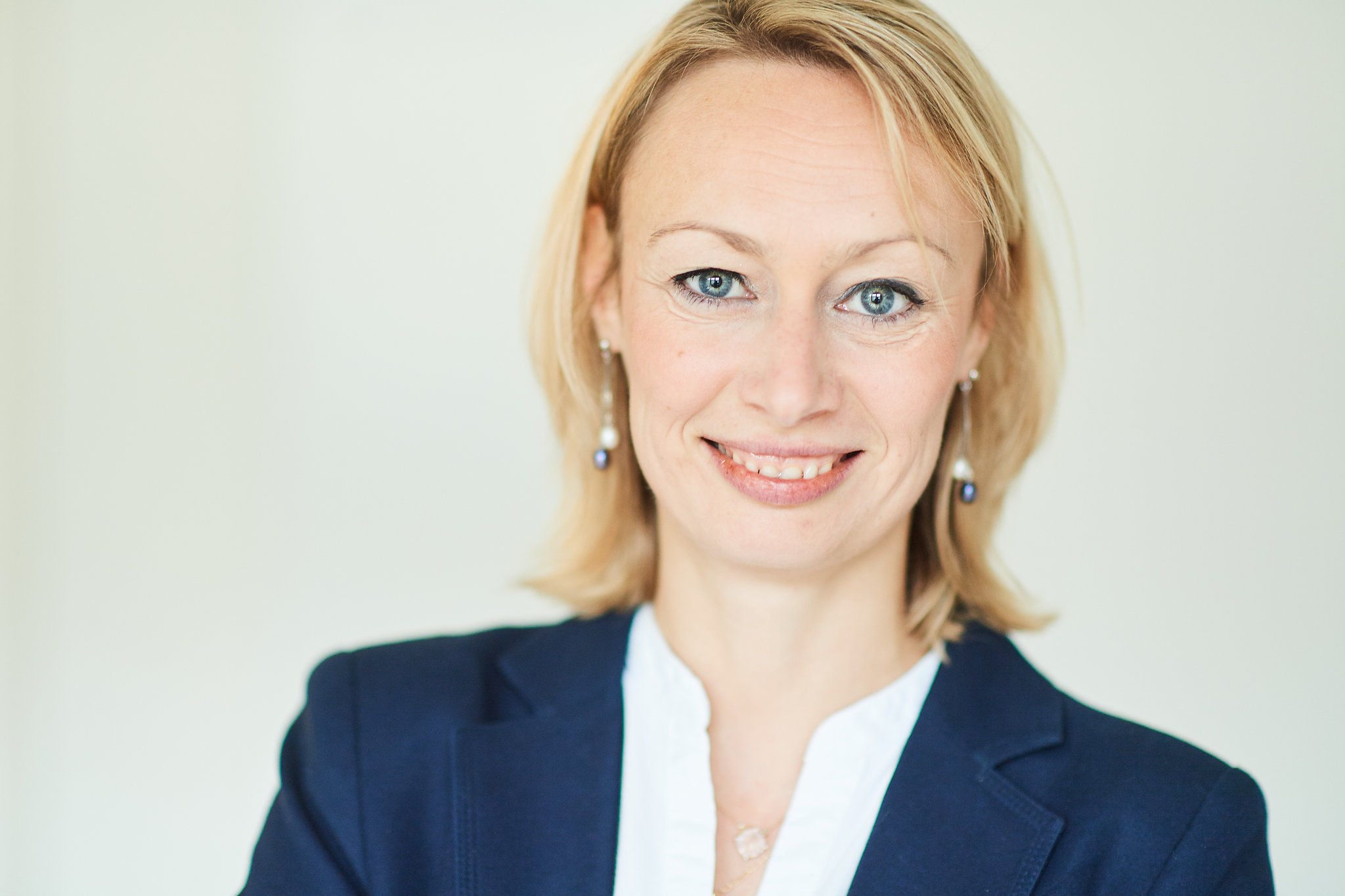 Aside from the scientific programme, "attendees should not miss the Voice of the Profession Session," advises Christine Masure, the Congress Events Manager. "This year it will focus on 'The impact of innovation on the future of the legal profession and gender equality in leadership positions'. In terms of social programmes, the Tokyo Congress will feature a mixture of high tech and traditional events with the Opening Ceremony showing the technology aspects of Tokyo, while the Gala Dinner will highlight the more traditional aspects of the Japanese culture. The Day Out on Thursday afternoon will allow participants to visit in a fun and interactive way key areas of Tokyo and discover remarkable sites of the city."
"We have so far a very good rate of 200 pre-registered participants. We are expecting 450 to 500 delegates from all over the world. Special rates will be offered for lawyers under 35, in-house counsellors, speakers, local Asian lawyers," said Masure.
For first time visitors and returning travellers alike, Tokyo offers an amazing cultural experience. Home to the most Michelin starred restaurants in the world and birthplace of popular culture sensations such as Anime and Manga, with ancient traditions such as kimonos and Shinto temples never too far away – this would truly be an experience you would never forget. Explore the full agenda and event schedule of the 55th International Young Lawyer's Congress 2017 in Tokyo. Register now to take advantage of the special registration rates! Visit http://tokyo.aija.org/.
---
Artificial Intelligence: One Overarching Theme for AIJA's Tokyo Congress 2017
21 March 2017
Artificial Intelligence: One Overarching Theme for AIJA's Tokyo Congress 2017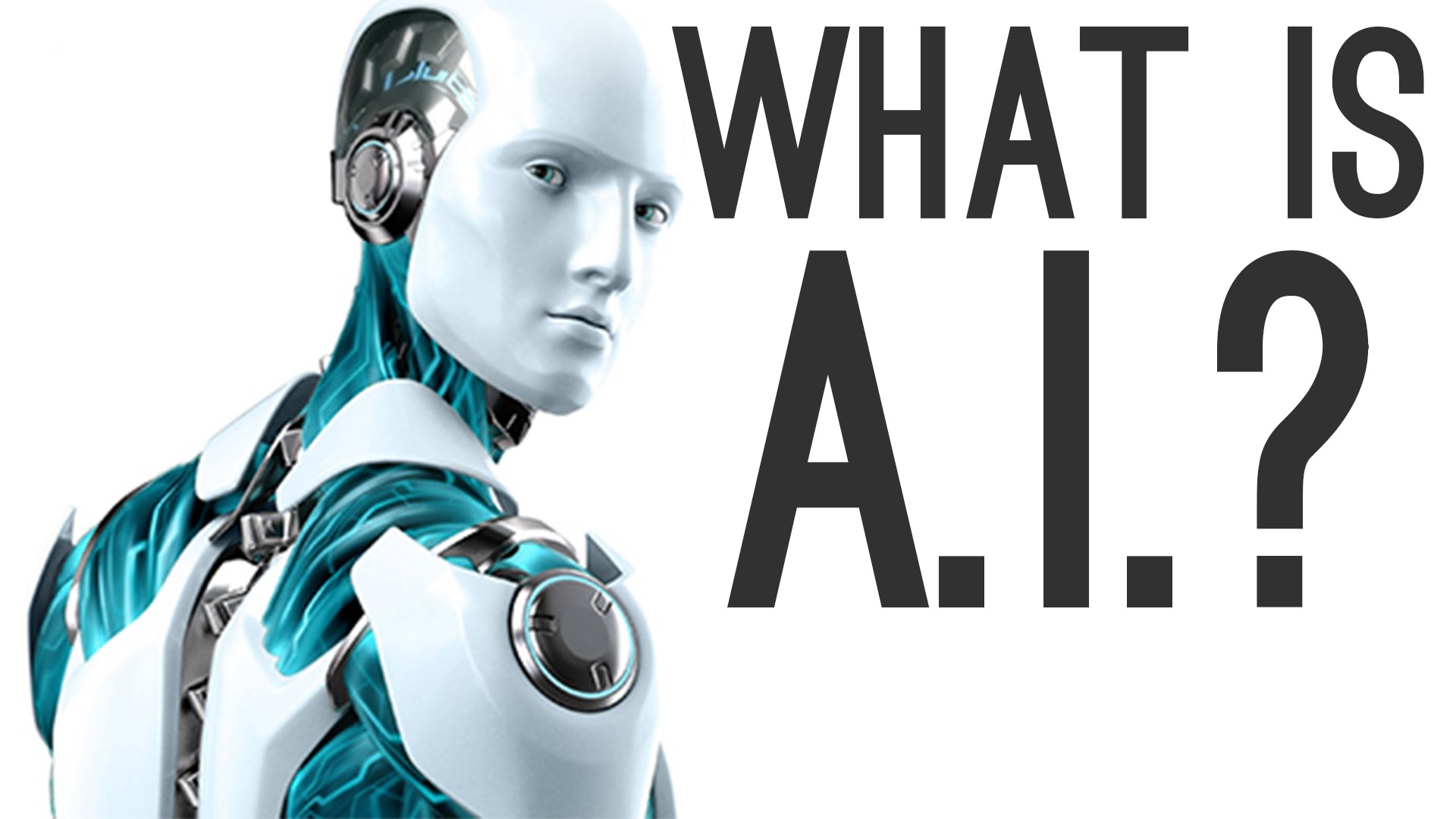 So, how will the single theme format for this year's annual Congress work exactly? How will the programme differ from previous years? Work Coordinators responsible for arranging the Tokyo Congress, Alex Fox, Stefanie Tack, and Takahiko Itoh, are happy to bring us up to speed: "Day 1 will be focused very much on creating the foundations of knowledge with regard to AI, including top industry speakers and interactive sessions. Day 2 will focus more on commercial/M&A issues and Day 3 on contentious matters. Throughout Days 2 and 3, there will also be specialised sessions on your dedicated legal disciplines and how AI can best interact. Therefore, if you want to understand how e-money works, why robots are environmentally well disposed off or how technology is going to impact at the point of death, etc., there will be something for all of you."
As this is the first AIJA Congress that will have an over-arching theme running through out all the sessions, incorporating AI into the overall program has been a challenge for the conference organisers, but one that has been embraced by all. "As with all changes, it has taken sometime to communicate the changes and implement them in a structured manner," said Stefanie Tack of the organising committee. "It is very interesting that some representatives have been demanding 'where are the rules?' While others have come up with more elaborate ideas to present as the August Congress approaches. All these ideas have been incorporated as far as is practicable."
The single theme format is not the only change to the Congress this year. The keynote external industry speakers will also be much more involved and the workshop formula is set to establish an interactive "community" to this Congress from the start.
"As we come towards Tokyo, prepare for the unexpected," advises Alex Fox. "We are here to learn techniques and concepts that will be unfamiliar to you, but ones on which you will be able to apply both within your law firm, but also with your clients as their business grows alongside and with the benefit of AI. Tokyo is the place for technology and AIJA is the place to find out more with regard to working with AI."
If you are not already part of the Tokyo Congress Whatsapp Group (mobile number +447779232234), please ask and you will be put on to the community which is already discussing AI developments and how this may be articulated at the Congress and beyond. Interesting articles are periodically posted, as are discussions and questions. Get involved, and get prepared for the most technological advanced Congress to date! Visit http://tokyo.aija.org/.
---
Surveying the Impact of AI on Today's Young Lawyers
21 March 2017
Surveying the Impact of AI on Today's Young Lawyers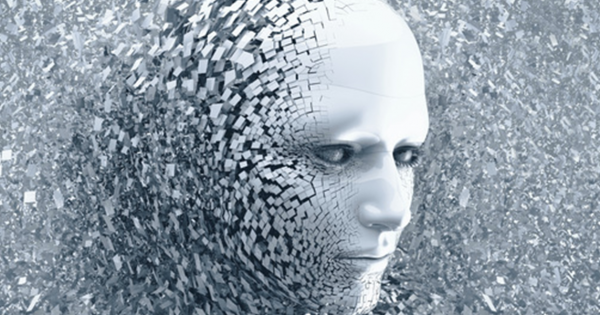 Are you afraid of robots taking your job? With the subject of Artificial Intelligence (AI) providing the central theme for this year's Annual Congress in Tokyo, AIJA thought it would conduct a survey to ask what the main AI concerns – and perceived opportunities – are amongst members.
Aurélie Conrad Hari, President of the AIJA Litigation Commission and Partner at Bär & Karrer Ltd, who led the survey together with Eleni Polycarpou, Special Counsel and Co-Head of Arbitration at Withers LLP, explained: "When AI was given as the topic for the Tokyo congress, all the commissions were very enthusiastic because AI is such a hot topic at the moment across the board in various industries. And yet, whilst being aware of the existence of AI, most lawyers probably still think they will not be so easily replaceable by robots. But the world is changing and lawyers, like everyone else, are surrounded by expanding volumes of data."
Having a single theme running through all subject areas and commissions at the AIJA Congress has never been done before. However, when the scientific programme for Tokyo was being put together, it quickly became clear that a common theme was emerging, said Hari, including: "The liability for the robots or self-driven cars, e-disclosure, AI assistance in sorting out documents or information." So we wanted to start to raise awareness of AI among the legal community and find out what was happening on the ground, and what members wanted to know more about. This was the purpose of the survey."
In-keeping with the interactive approach taken by the Congress organisers, the AIJA survey reached out to members and find out more about AI in their various jurisdictions and practice specialisms. The answers will then be used to feed into each of the practice areas at the Congress. The initial findings, informed Eleni Polycarpou, who will present the results of the survey at the Congress, show that, "some firms are much more advanced in their use of AI than anticipated, and have formed special groups which are currently piloting fascinating AI technologies such as ROSS and other AI machine learning technologies such as Neota Logic and RAVN. We look forward to hearing from the lawyers at those firms at the Tokyo Congress about the practical experience in this new world."
Be part of AIJA's upcoming Tokyo Congress 2017 and learn more about how AI is impacting the legal environment. Visit http://tokyo.aija.org/.
---
AIJA shortlisted for the "Overall Best Association" Award
19 January 2017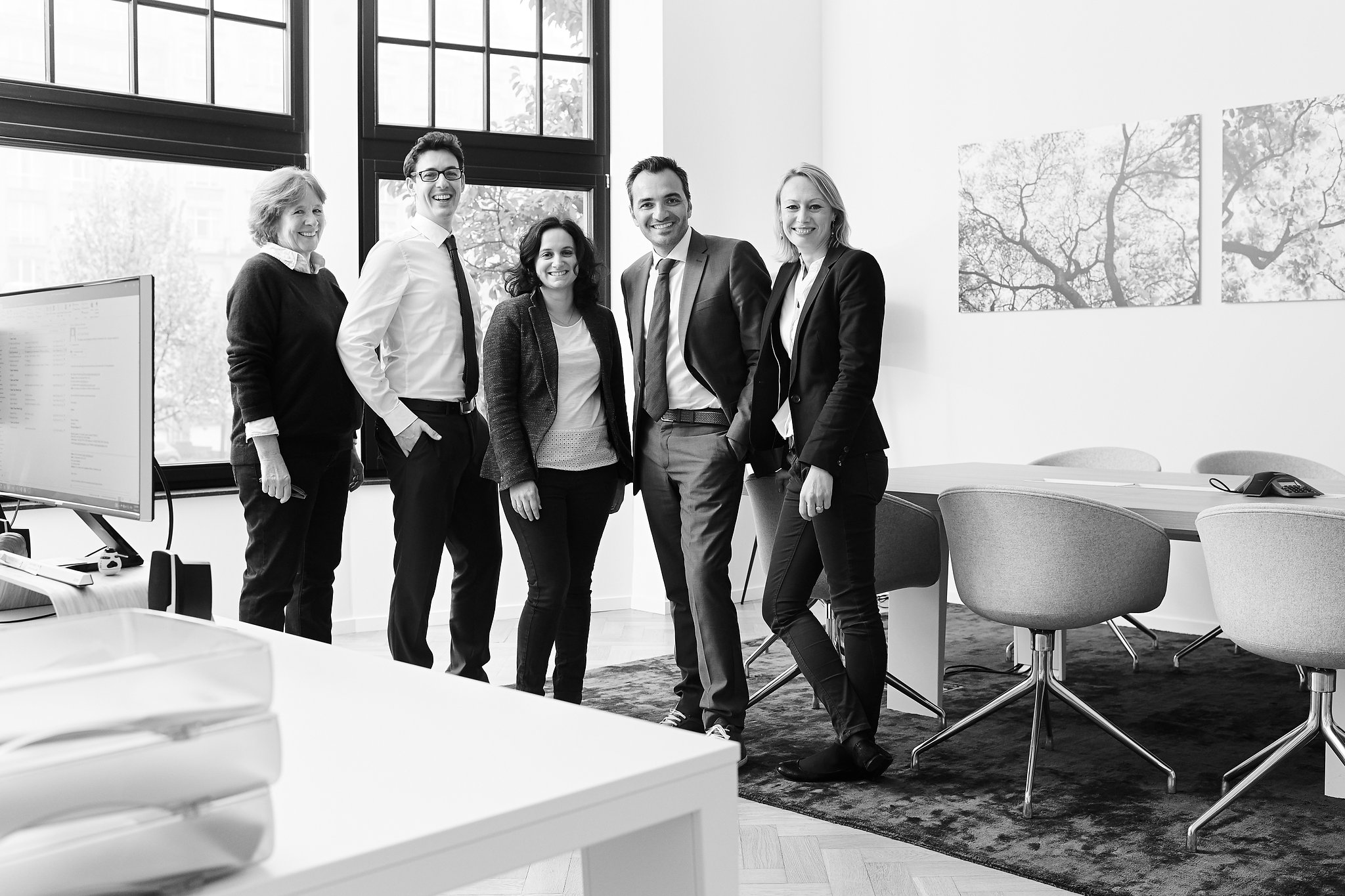 2017 certainly starts well for AIJA, the International Association of Young Lawyers. After being shortlisted at the European Association Awards for the Best Association Conference (final results on February 24), AIJA is now shortlisted for a prestigious award organised by another international institution.
On March 31 the International Jury of the Association Excellence Awards 2017 will decide whether AIJA is the "Overall Best Association" and deserves to receive this great honour.
Giuseppe Marletta, AIJA Association Manager, comments that "We are all very excited about the interest around AIJA. All of us, a motivated Board, very committed members all around the world and a strong team in Brussels, work with a lot of passion and dedication to make AIJA a successful organisation. I think AIJA is special because it creates connections: we all join forces every day to create bridges, to bring people together, to create opportunities for talking, sharing and learning".
David Frølich, AIJA President and Associate Partner at Lund Elmer Sandager, says that 'The nomination is a great stamp of approval that what AIJA is doing is the right thing – for our members and our legal community. With this we add credibility far beyond just our own circle of young lawyers –but to the entire legal profession. Once again the unique combination of dedicated members and a hard working team of support staff proves to be the right mix".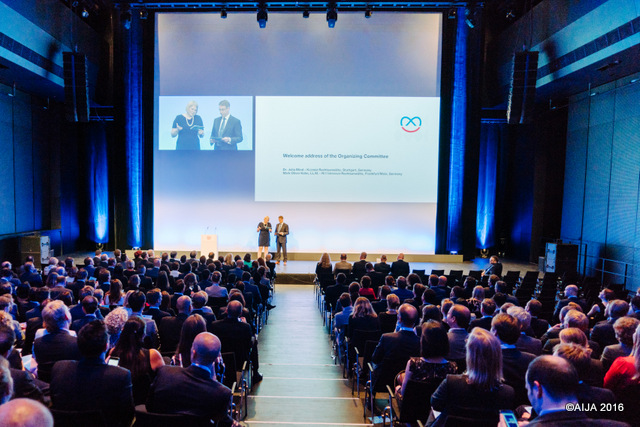 With increased efficiency and an improved reputation, AIJA has changed a lot in the last few years. Good finances allowing for the creation of new projects and the purchase of new premises; a new set-up where event management is no longer outsourced; an increased marketing budget and visibility among new future members, thanks also to the brand new "Best International Future Lawyer Award"; an impressive calendar of events where any young lawyer can easily find their place; a complex structure where members are not only customers receiving services, but active players within the association; a rebranded Annual Congress that shows dynamism and innovation.
All these are elements which show AIJA's willingness to be a modern, credible and effective association.
Giuseppe concludes that "AIJA has a unique mix: it is a professional platform where members do business BUT the very unique AIJA spirit always makes it enjoyable and fun!"


---
Load more