AIJA News
AIJA calls for release of Iranian human rights lawyer and defender
15 April 2019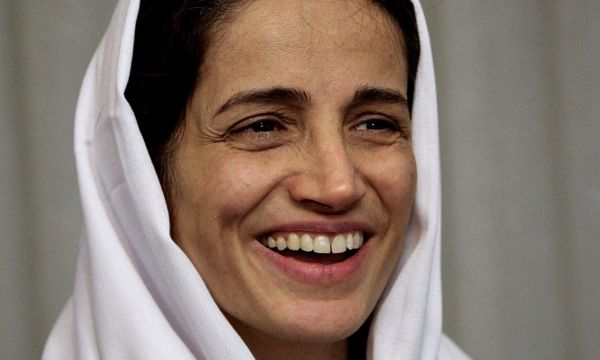 Prominent human rights lawyer and defender Nasrin Sotoudeh has been sentenced to a total of 38 years in prison and 148 lashes following two unfair trials. The charges against Mrs Sotoudeh stem solely from her peaceful human rights work, including defending women's rights and her outspoken opposition to Iran's mandatory hijab (veiling) laws.
Mrs Sotoudeh had received the European Parliament's prestigious Sakharov Prize in 2012 for her work on high-profile cases, including those of convicts on death row for offenses committed as minors. She had previously spent three years in prison after representing dissidents arrested during mass protests in 2009 against the disputed re-election of ultra-conservative president Mahmoud Ahmadinejad.
In an open letter to His Excellency Ayatollah Ali Hosseini Khamenei, Supreme Leader of the Islamic Republic of Iran, AIJA joins the international community in urging Iran to respect and safeguard human rights and fulfil its mission to implement the law in accordance with international legal and human rights standards, in light of the recent detention of Mrs Sotoudeh.
In many countries, human rights defenders still face continuous and systematic threats and abuses by government authorities. This is part of a worrying pattern rapidly developing worldwide, and which ultimately undermines the long-term stability and sustainable development of our society. The international community must take immediate actions against this ongoing intimidation of human rights advocates and make a stronger, more compelling case for human rights and rule of law – both in Iran and around the world.
Show your support
To join the global campaign for her release, you can sign the following petitions:
For more information, please contact AIJA's Human Rights Committee: humanrights@aija.org.
Source: Amnesty International, Centre for human rights in Iran
---
AIJA and INSOL EUROPE organise 2019 seminar on insolvency
11 April 2019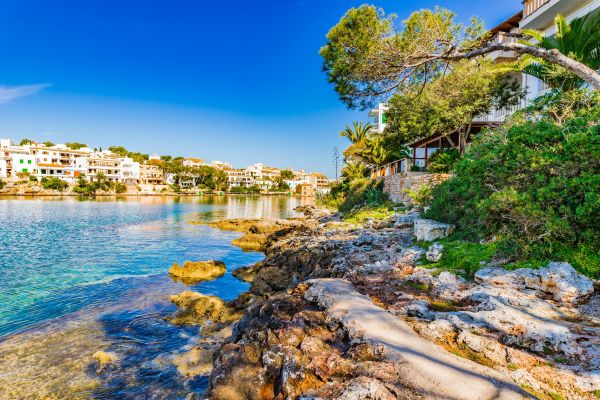 The legal sector will benefit from two industry perspectives under one roof at the AIJA – INSOL EUROPE joint insolvency seminar this year.
AIJA and INSOL EUROPE have joined forces to organise the seminar in Mallorca, from 13-15 June. The event will see lawyers and insolvency professionals offer multilateral views on the different issues lawyers, clients and insolvency experts can face during insolvency proceedings, under the theme 'Make twilight a new dawn: defensive and offensive strategies in insolvency matters'.
Bringing AIJA together with INSOL EUROPE - which is the leading European organisation of professionals in insolvency, business reconstruction and recovery - is hopefully the start of a long-term collaboration. Through events, the two organisations can benefit from an invaluable platform where they can exchange on the complex area of cross-border insolvency together with their members who are highly knowledgeable about this area.
'We're very excited about the partnership between AIJA and INSOL EUROPE's Young Members Group. It's a natural synergy, as both organisations focus on helping young practitioners to network, learn and advance their careers. Mallorca will provide AIJA and INSOL EUROPE members with the opportunity to get to know each other better in a beautiful and relaxed setting, with plenty of occasions for discussion. Moving forward, we hope there will be other occasions where AIJA and INSOL EUROPE members can be brought together at our events', say members of the AIJA Organising Committee Elaina Bailes (Stewarts), Armando Perna (Pozzi & Partners), and Philippe Sylvestre (Etude Max Mailliet).
On the schedule
Today's world is a global marketplace, with international trade and foreign investments rapidly growing. This growth sees more and more companies developing global businesses with assets and capabilities in more than one country. Consequently, the insolvency and restructuring market has also become more international. In this era of globalisation, a lawyer with a multilateral approach to insolvency matters is able to offer the right advice to his clients, and turn crisis into opportunities or, at least, roll with the punches to limit the damage. Typically, national insolvency regulation also needs to be considered, as it's generally internally oriented and can overlook what other regulations can provide, for instance in liquidation of assets. Against this backdrop, the seminar will seek to present tools for participants to set up the best strategies to approach insolvency from a different – and most importantly, international - perspective.
'We opted for an academic programme including traditional panels and debates to encourage open discussions and an active participation of the audience. We're confident that this format will shift the programme into a higher gear, with new and practical solutions to insolvency issues and plenty of international perspectives from our colleagues joining from all around the globe', say INSOL EUROPE representatives Anne Bach (Görg Rechtsanwälte) and Georges-Louis Harang (Hoche Avocats).
Participants will be able to stay at the seminar venue, Blau Privilege PortoPetro Beach Resort & Spa, a seafront hotel close to the picturesque port of Porto Petro and the Mondrago Nature Reserve. The seminar will start with a welcome reception at the hotel on Thursday, 13 June. The social programme will also include a dinner at the Mhres Sea Club, a restaurant well known for its location and Mediterranean dining experience, on Friday, 14 June. An optional tour and a tapas dinner at the Winery José Luis Ferrer are foreseen for those staying until Saturday evening.
To find out more about the event and register, visit the dedicated webpage. Early bird fees are available until 30 April. See you in Mallorca!
---
Advertise in our 2018/19 yearbook
27 February 2019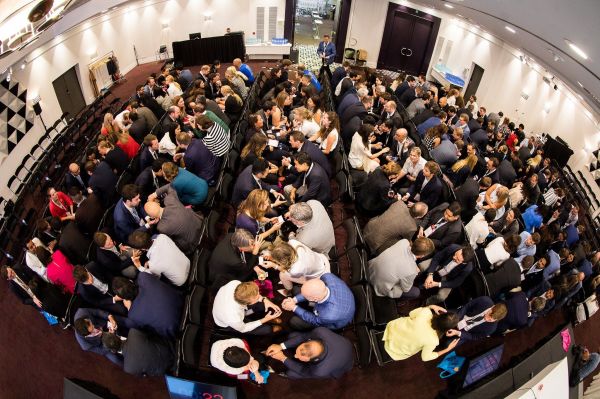 4,000 yearbooks are sent to our members and supporters in more than 90 countries worldwide. Showcase the services of your law firm and profile yourself by publishing an ad in the AIJA 2018/19 yearbook.
Check out the different options and choose your preferred level of visibility.
Profile A - Personal profile

Profile B - 1/4 page ad

Profile C - 1/2 page ad

Profile D - Full page ad

Publication of your photo and contact details

Inside page (black & white or full colour)
Format: 57,5 x 81,5mm (+ 3 mm bleed)

Inside page (black & white or full colour)
Format: 180 mm x 81,5 mm (+ 3 mm bleed)

Inside page (black & white or full colour)
Format: 148 mm x 210 mm (+ 3 mm bleed)

€150 (+ VAT if applicable)

€600 (+VAT if applicable)

€950 (+VAT if applicable)

€1,600 (+VAT if applicable)
---
The curious case of lawyers - by Xavier Costa, AIJA President
25 February 2019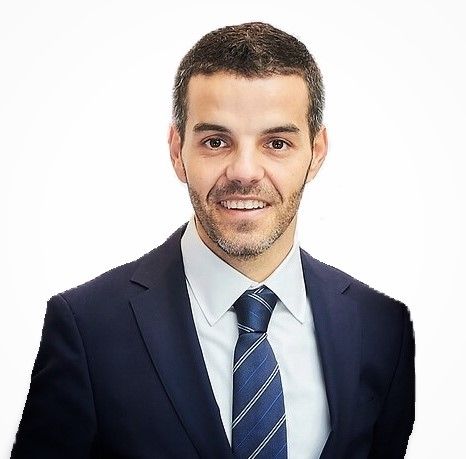 Human beings have a natural tendency to resist change. Lawyers are no different. Probably because we are trained to be risk-averse and more conservative than any other profession. Our day-to-day work mostly involves finding our way around difficult situations and turning these to our favour or our client's.
Today, technology is one of the main drivers of change in the world. And it seems to be shaking up the legal market, there's no doubt. The good news: lawyers seem to be slowly developing a positive attitude towards technology.
The International Association of Young Lawyers (AIJA), with the help of the Council of Bars and Law Societies in Europe (CCBE), recently conducted a survey among international lawyers between the ages of 25 and 45 years old. The findings reveal that compared to 2016, lawyers are less fearful of technology replacing them (decrease of 43%). They also show that almost half of all respondents (42%) are confident that their firms are taking the necessary measures to integrate tech such as artificial intelligence (AI) tools, automation or the cloud into their workflow.
So, we already know what to do. And we are most definitely willing to embrace technology. But we don't know yet how to do it. There are so many technology providers on the market, so many different options that choosing between these can be quite daunting. This can rightfully bring some anxiety that may prevent technology adoption from happening faster. The implementation remains low still.
One way of boosting adoption can be for law firms to involve their lawyers in the digital transformation of their law firms. Sometimes this might be done through training or active participation in implementing these tech solutions, but also encouraging them to join professional networks. It is not uncommon for law firms and lawyer associations to set up think-tank groups or committees dedicated to monitoring of the so-called new law and of the legal tech solutions available. At AIJA, for instance, we seek to shape relations between our members from the legal world and tech industries. This is one of the many ways we try to contribute to a more active involvement of lawyers in the digital change. In this regard, our annual congress in Rome this year will also be open to legal tech industries willing to showcase their products and tools in front of a crowd of international lawyers from all over the globe. We invite the industry to join us there and encourage international lawyers from all around the world to come, test and bring the knowledge back to their respective firms.
Other legal service providers – a case for competition?
As the market for digital or digitally-enabled technologies – such as artificial intelligence (AI), machine learning and blockchain – continues to grow, so does the market for non-traditional legal service providers (ALSD). 86% of lawyers see this as a threat to their profession and believe that firms are more likely to employ non-lawyers to service clients in the name of cost-efficiency and making use of new technologies, according to the same survey.
But we should remain positive. Perhaps the rise of ALSDs comes from certain unmet client demands for more efficient, cost-effective and interdisciplinary solutions. Their growth can be in this case an opportunity to expand the legal service markets of our law firms. The same for interdisciplinary partnerships. There is untapped potential there. Law firms should look more at the industries that are already leading the digital revolution.
So, there is no case for competition there or at least, it shouldn't be. The increased availability of different services and experts should not lead to more competition in the legal marketplace but to more strategic collaborations to better serve our clients. This type of partnerships will allow lawyers to create more complete and compressive products for their clients and, without any doubt, this is good for their business.
Law firms may have to continue to move away from the traditional model focused on the firm's capabilities and develop a more business-oriented model where attention to the client is at the absolute centre of every step in their practice. Clients are now looking for greater understanding of their business, efficiency, faster response time and best uses of technologies. Sometimes we give overall solutions to the client and often the legal part is a part of this while the rest does not even involve legal knowledge.
The business customer-centric approach, together with some solid digital proficiency, a proper international network, good management skills and openness towards innovation are essential skills for today's and tomorrow's lawyers. Lead to innovate or be left behind.
Article published originally at www.artificiallawyer.com
---
Become a specialist in International Family Law at University of Carlos III of Madrid
19 February 2019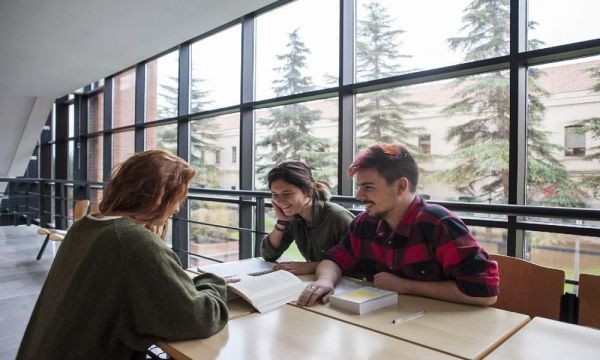 AIJA is happy to support once again the Master in International Family Law, a programme by the University of Carlos III of Madrid (Spain). The course aims to provide expertise in all family law matters from an international perspective.
The programme consists of nine modules: International marriage, International marriage crisis, Economic asset system, Sonship, International adoption, Child protection, International child abduction, Food, International sequence.
Classes are in Spanish and will begin on 22 February 2019. For more information, visit the dedicated website.
---
AIJA Insider: All about the real deal in M&A – Utrecht, 4-6 April
14 February 2019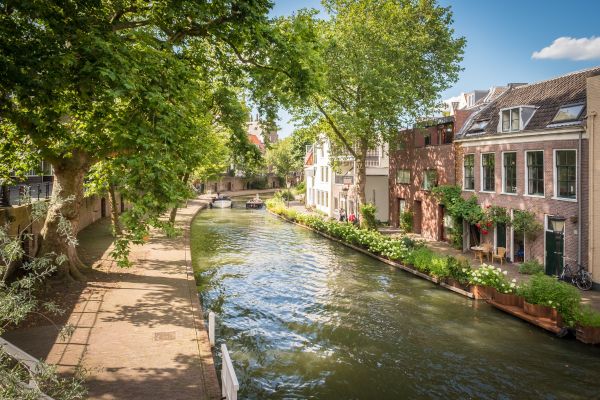 From 4 to 6 April, Utrecht will host AIJA's seminar on 'The real deal in M&A: All about transactions involving real estate property'. To learn more, we asked our organising committee to share some highlights and tell us more about the topic of the seminar.
Q1: What should participants expect?
Sjoerd Mol (Partner, Benvalor): The seminar promises to offer a very interesting academic programme, with the latest on transaction structuring in M&A real estate deals, due diligence, tax in real estate deals and case studies from industries such as hospitality, retail and industrial. The sessions will be held in a historical place, an old cloister that dates to 1348 and now houses the five-star hotel Karel V.
The programme will kick off with a welcome reception on Thursday, 4 April in the St Michael's chapel of the 112 meters high Dom Tower which used to be the private chapel of the bishop of Utrecht. Participants will be invited to climb all 464 stairs to the top!
Another highlight of the social programme will be the Friday night dinner and party afterwards. We are planning a four-course dinner including drinks, as well as a DJ and GT bar afterwards at The Court Hotel. Here we can party all night long, catch up with people we know and make new AIJA friends.
Saturday, 6 April (and the last day!) will offer participants a canal boat tour to enjoy Utrecht's famous wharves and canal houses. The day will end with a dinner in an amazing restaurant located in an old water tower.
Q2: Real estate M&A will be the main topic of your discussions. In your view, what are the main challenges in this area?
Michaela Pelinka (Partner, bpv Huegel): By nature, M&A transactions bring some challenges. One is to formulate clauses on warranty and potential guarantees in a correct manner. Careful consideration should be given especially to the characteristics that the purchased object must or must not have. Court decisions in this area are made case by case and are difficult to predict. In this case, we should also be looking at the conflicting interests of buyers and sellers.
Another challenge would be to manage the increasing complexity of regulatory requirements across different areas of public law, such as construction law, preservation orders, land use plans or land transfer law. These must be carefully considered, particularly in cases where the buyer wants to make structural changes to the property as they may act as deal breakers. Sometimes, even expert attorneys on real estate law might have to consult with their colleagues from the public law department.
To overcome these challenges, we must consider some do's and don'ts of an acquisition in real estate:
Q3: Real estate seems to be on of the hottest sectors for M&A in the coming years. What are the main trends to follow?
Michaela Pelinka (Partner, bpv Huegel): Investors, particularly European investors, are becoming more careful as a result of geopolitical tensions. They are seeking secure, long-term revenue. Brexit has left them quite insecure about the future.
At the same time, investments into areas which have previously been considered 'alternative' niches, such as co-living-Projects, student residences or data centres, have proven successful, whereas more 'traditional' segments such as offices are showing a certain decline.
Legal tech is already a reality, and it is disrupting the way real estate transactions are being processed. The potential applications are manifold and may greatly facilitate larger due diligences.
Register to find out more.
Early bird fees until 19 February. See you in Utrecht!
---
AIJA Insider: Berlin to host seminar on start-ups, smart cities, tech and work 4.0
25 January 2019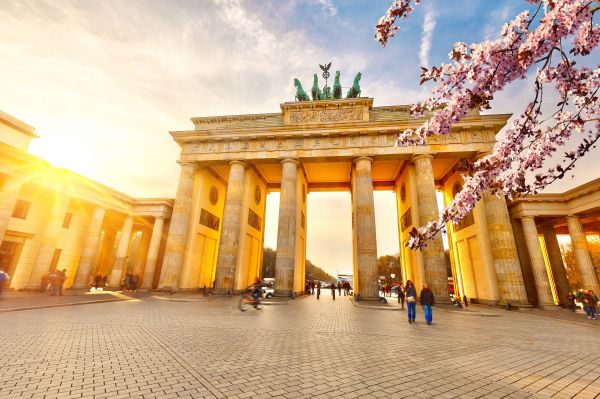 Smart mobility. IP issues for tech start-ups. Updates on the application of the GDPR. Data ownership and control. Workplace 4.0 and the future of work. Smart Up Berlin is shaping up to be a promising seminar, with a wide range of topics of interest to law practitioners as well as representatives from the start-up and smart city scene. One of Europe's most vibrant cities, Berlin will be on this occasion the host of our discussions from 14-16 March.
Smart cities need smart laws
The academic programme will kick off on Friday, 15 March with some in-depth talks on smart mobility, particularly on the exchange and control of information and data between road users, vehicles and the surrounding infrastructure.
'It is a very exciting time to be a lawyer working in this area. It really challenges us to think about the difference between what technology can enable and what, as a matter of privacy, it should permit', says Sven Preiss, head of legal commercial, Scout24 Group.
'Smart mobility changes the way that we, as lawyers, think about transportation in a number of ways. For instance, smart cars transform a product into a system that relies on the maintenance of software – and this requires a continued integration of software and hardware. In terms of public transportation, the use of smart cards and other techniques to gather data on the individual's use of transport, as well as to aggregate data to use big data increases the importance of data and threatens to impinge on individuals' privacy – forcing transportation and town planning to consider the GDPR and data ownership', he adds.
These changes require lawyers to work collaboratively across different disciplines – transport, planning, technology, commercial, intellectual property (IP).
IP for start-ups
The second half of the day will be dedicated to IP and 'Industry and Employment 4.0'.
One of the topics will address the most common IP issues for tech start-ups. Starting a business is a daunting task. Some grow and achieve great success, others fail. And sometimes failure comes right from the start, particularly when a business fails to protect one of their most valuable assets – their intellectual property.
'There are some general rules to follow to avoid such failures. First, entering (mutual) NDAs before sharing the initial business idea and creating a paper trail of all presentations and meetings. Second, talking to the people in the company about who owns the IP and again, making sure to write this down. Thirdly, businesses should register their domain names and trademark early on', says Sven Preiss.
Work 4.0. and Labour Law: new challenges and opportunities
Another highlight of the day will be the discussions on the future of the workplace.
Today, mobile labour has become the new normal. Home office models, co-working initiatives and mobile working technologies redefine the limits between work and personal life as the workplace becomes more and more digitalised. Thanks to modern technology employees can work anywhere and at any time. Co-working spaces are rising in popularity and often, individuals can carry most of their lives and work with them on their phones.
Opinions vary as to whether this is positive, especially in relation to the different employment and labour laws. 'Employers and employees face huge challenges when it comes to compliance with mandatory labor law. They need to find the balance between compliance with maximum working hours, employees' personal data protection as well as industrial and health safety provisions on the one hand and offering flexible and attractive working methods on the other hand', says Sachka Stefanova-Behlert, attorney-at-law, KPMG Law.
'Further to this, the new personnel structures raise questions regarding co-determination and the need to strengthen the role of the works councils. Mandatory laws have often come under serious attacks for not being timely', she adds.
Finally, who owns the data?
On Saturday, 16 March, the day will move on to revealing the latest on the application of the GDPR and data ownership, access and control.
Compliance with the GDPR can still be challenging for some organisations. While small companies struggle with allocating the necessary resources, bigger companies have more resources and at the same time bigger amounts of data to process in a compliant manner. Consumers and employees are also becoming more aware of their rights and have started to regularly file access requests and complaints with the authorities.
'Meanwhile, who owns the data remains a difficult legal concept in most countries. There is little law governing this. Data protection laws mainly serve to protect data subjects and not owners. Trade secret rules may provide some tools, but we should reflect on whether this is really enough', concludes Silvia van Schaik, attorney at law, bureau Brandeis.
This is just a small sample of what participants can expect to learn during the seminar. Join us in Berlin to find out more! To register, click here.
Silvia, Sven and Sachka are part of the organising committee of the seminar and/or the Intellectual Property, Technology, Media and Telecommunications or Labour Law commission of AIJA. Meet them at the seminar from 14-16 March.
---
AIJA Insider: Third annual T.R.A.D.E. conference to focus on trade, distribution and e-commerce
24 January 2019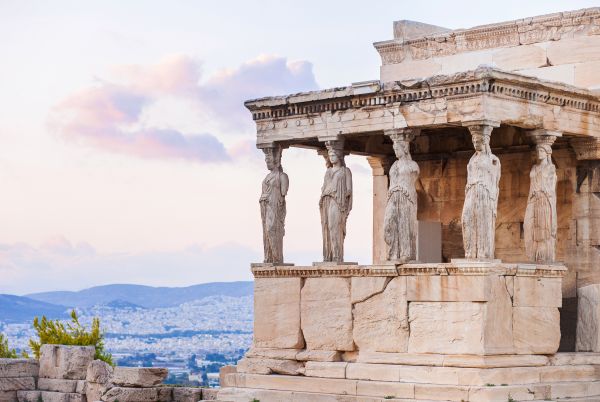 Set to take place from 11-13 April in Athens, the third annual T.R.A.D.E. conference will feature an extensive programme focused on the latest legal developments in trade, distribution and e-commerce. Sessions are expected to bring practical and diverse points of view, with key presentations and discussions by high-profile professionals from private practice and in-house.
The conference will kick off on Friday, 12 April with several sessions looking at the challenges and opportunities for brand owners, platforms and resellers in a digitalised world. The ruling in the Coty case and its impact on e-commerce and the future of selective distribution will be one of the highlights of the day. This is followed by discussions on dynamic and personalised pricing, geo-blocking and legal trade (EU Regulation 218/302). On Saturday, 13 April, sessions will focus on the impact of the GDPR on distribution and franchise networks, digital transformation leading to new forms of cooperation between brand owners and resellers, and finally, optimised general terms and conditions for cross-border e-commerce.
In addition to a rich academic programme, participants will be able to explore an ancient but vibrant metropolis, Athens. A city with many cultural and culinary highlights ready for discovery.
This is just a small sample of what participants can expect. We also asked the organising committee (OC) to share more about some of the topics covered by the conference in the context of international trade. Here are the top three insights from two members of the OC, Babak Tabeshian (partner, LFR Laukemann) and Brian van Egmond (attorney-at-law, Conway & Partners).
Q1: What are the main challenges and opportunities for brand owners, platforms and resellers in a digitalised world?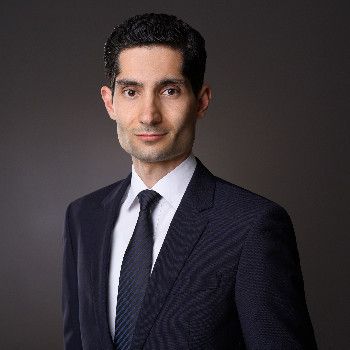 Babak Tabeshian: The growth of e-commerce in the last decade significantly increased price transparency and price competition. Alternative distribution models such as online marketplaces became very powerful and are considered as key players in the retail business. Under growing pressure of price transparency and price competition, brand owners are seeking to exert more control over their distribution networks and show more presence at the retail level.
These developments have a huge impact on the business of 'traditional' resellers. While selling online allows for easy, worldwide market access with low investment costs, the growing (intra-brand) competition with manufacturers at the retail level and the loss of market shares to marketplaces create new challenges.
Despite growing price competition, brand owners have a lot to gain from digital trade. E-commerce allows brand owners to reshape classical distribution networks, target consumers directly, collect data to offer best possible services to their consumers, and finally, use technologies to sell for best possible prices.
Navigating clients through these challenges requires high business and technological understanding as well as the adoption of legal strategies to adapt to a fast-changing legal environment.
Q2: What are the potential impacts of dynamic pricing on distribution and franchise networks?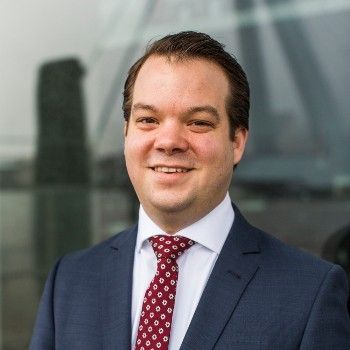 Brian van Egmond: With dynamic and personalised pricing being the latest pricing trends, we see that Artificial Intelligence (AI) is more and more incorporated into trade processes. These pricing methods based on algorithms enable sellers to adjust prices automatically at any moment based on specific markers set by the retailer. Objectives for setting their markers vary from offering products at a lower price than the competition, to maintaining a certain minimum level of pricing for luxury products as well as influencing price perception. In cases of AI-based personalised pricing, a certain unit is sold to a consumer at another price than another consumer, depending on what the specific consumer is willing to pay. When used in the right manner, dynamic and personalised pricing may lead to increased revenues and growth for sellers.
These new pricing methods also bring us legal challenges as they impact distribution and franchise agreements. Especially when it comes to minimum prices and competition law. Besides this, contracts between franchisors and franchisees may need to be amended or re-drafted to incorporate a mechanism of dynamic pricing. In cases of personalised pricing, challenges regarding price discrimination can be expected.
Q3: What does the new geo-blocking regulation mean for the future of e-commerce?
Brian van Egmond: The new geo-blocking regulation is a step in the right direction. It has the potential to open the e-commerce market even further by bringing down geographic barriers. Especially for services such as hotel accommodation, sports events, car rental, and entrance tickets for music festivals or leisure parks, the regulation provides more equality. Besides, there may be questions about the practical value of the regulation for these services. Buying tangible goods from other EU-countries may still be impractical in most common situations where a seller is not targeting markets of other EU-countries other than its own.
For traders, this regulation will most likely result in challenges under franchise and distribution agreements, as the regulation directly impacts stipulations regarding territorial exclusivity.
Legally, it would be interesting to look at consumer rights and see the developments there, e.g. the jurisdiction regarding consumer transactions under the Brussels I bis regulation. The future will also teach us a lot more about the enforcement of this regulation, particularly about what type of sanctions will be imposed on those violating this. Since the sanctions are left to the individual member states, a wide variety of sanctions may be the outcome of enforcement of this regulation.
Join the conference to find out more! To register, click here.
---
AIJA appoints new Association Manager
23 January 2019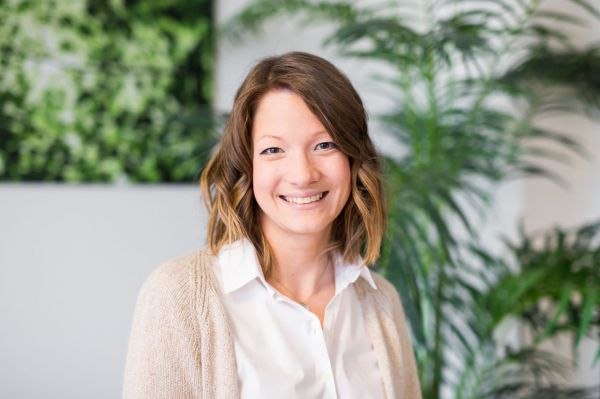 AIJA new Association Manager, Viktória Kéri, will officially start on 4 February, succeeding to Giuseppe Marletta, who moves into the role of Managing Director, Europe with ACC, Association of Corporate Counsel.
Viktória joined AIJA in October 2017 as Events Coordinator. Since then, she has been working with the different Commissions in the association to successfully organise more than 20 seminars.
'I am thrilled to take on this new position and further support the growth of the association internationally. Together with the Bureau, Extended Bureau and the membership, we will ensure that AIJA remains a reputable network for knowledge sharing and professional networking for international lawyers aged 45 and under.'
Viktória brings an excellent track record of international event management, as well as significant external relations experience. She was previously Communication and Event Manager for seven years at GIRP, the European Healthcare Distribution Association. During this time, she has been leading on all their conferences, workshops, networking events and company visits. She also worked with the association and its members to implement a new corporate identity and communications strategy.
AIJA would like to thank Giuseppe for his dedication and efforts in the last six years. His professionalism and commitment have been a source of inspiration for the team and members. With this leadership change, the association hopes it gains a new partner in the future as Giuseppe will be leading the expansion of the ACC European presence across the continent. He can be contacted at this email.
To learn more about the AIJA team and membership, please go here.
---
Load more